44 Best Books About Friendship & Best Friends
Uncover the best books about friendship that are sure to warm your heart and make you smile – fiction and nonfiction.
If you love books about best friends, human and animal, we have just the reading list for you.
Some of these friendship books span across families and communities, demonstrating the importance of connection, relationships, and healthy support systems.
Others will bring together the unlikeliest of friends during difficult times and transitions, including death, war, health issues, and even politics.
While some of these books about friendship are more somber, others are sure to inspire, lift us up, and make us want to immediately call our best friend.
So, what are the best books on friendship – murder mysteries, thrillers, memoirs, fantasy, LGBTQ+ graphic novels, and more?
Below, explore just a few books about being a good friend (OK – and also a terrible friend) for adults and teens.
Be sure to let us know your favorites in the comments too. Let's get started!
You may also enjoy these books that will make you think more deeply.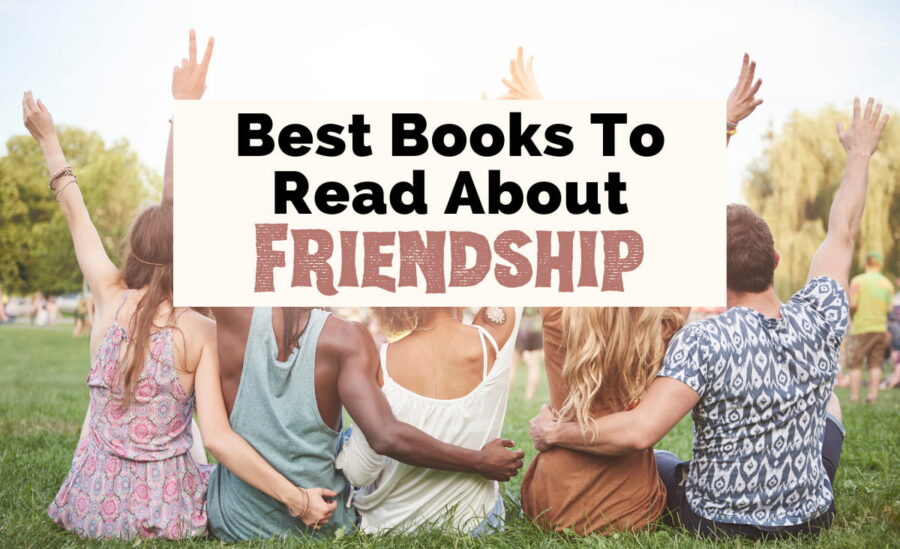 Grab the best books on friendship here:
44 Best Books About Friendship & Best Friends
By Tori Curran & Christine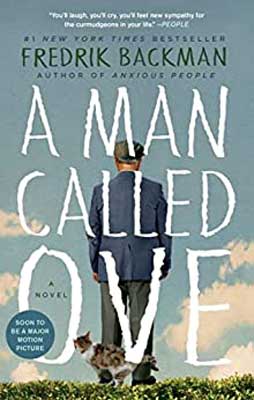 1. A Man Called Ove by Fredrik Backman
Translated into English by Henning Koch
Ove is a curmudgeon of a man, with a strict routine and principles. His neighbors call him the bitter neighbor from hell.
But when a young couple with two outgoing daughters accidentally run over Ove's mailbox, he is forced to talk to them – and to teach them how to drive properly.
This action opens the gate for humorous and redeeming human interaction.
Slowly, we learn there is a heartbreaking sadness behind Ove's rough facade. And Ove's new neighbor is determined to get in.
A Man Called Ove is one of the best books on friendship because it illustrates that while we can certainly live alone and get along just fine, it is others who make us feel alive.
It also came to the big screen as A Man Called Otto in 2023 and is perfect if you want to read more books with older protagonists.
You may also recognize Backman from Anxious People, one of the best books about friendship in the most unlikely of circumstances, a bank robbery with hostages.
And, if you enjoy Swedish authors like Bachman, explore even more Swedish books.
Watch even more bestselling books made into movies.

Read A Man Called Ove: Amazon | Goodreads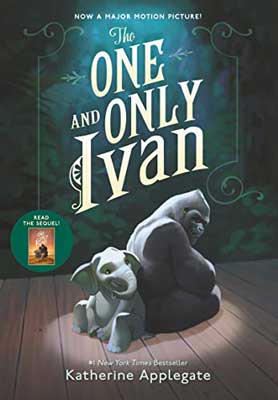 2. The One and Only Ivan by Katherine Applegate
One of the most transformative friendship books, The One and Only Ivan tells the story of a gorilla in captivity – from his point of view – and his unlikely friendships.
Despite being a children's book, this 2013 Newberry Award winner should be on everyone's must-read list.
Ivan is a silverback gorilla living in a cage at the mall. He is relatively content with life.
His friend Stella is an aging and chronically injured elephant also at the mall, performing in a daily show. She wants to live in a zoo where she would have more space to roam.
Then Ruby, a baby elephant, is brought to the mall to live with Stella and learn her tricks. As Stella's injury worsens, she asks Ivan to care for Ruby.
Ivan's opinion of the mall soon shifts, and with the help of the mall custodian's daughter, Julie, he begins to see a way out.
Poignant and touching, the themes of friendship and keeping promises will resonate with readers both young and old.
Plus, if you seek out sad but thought-provoking books, this is it.

Read The One and Only Ivan: Amazon | Goodreads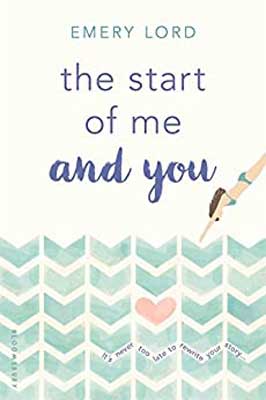 3. The Start of Me and You by Emery Lord
Emery Lord is known for her contemporary YA books about best friends, relationships, and teen emotions.
Paige wants to be known as more than the girl whose boyfriend died.
She plans a comeback that involves dating her old crush, Ryan, and joining a club. But when Ryan's nerdy cousin moves to town, her plans unexpectedly change.
Paige's family issues and her fierce friendships are beautifully woven throughout this story of second chances.
Lord pens one of the most popular and heartfelt YA friendship books that will resonate with adults too.

Read The Start of Me and You: Amazon | Goodreads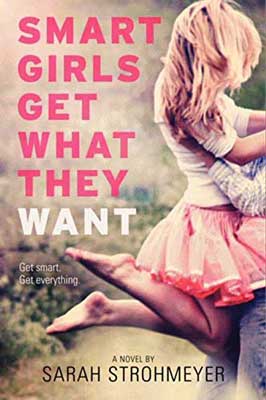 4. Smart Girls Get What They Want by Sarah Strohmeyer
Gigi, Bea, and Neerja are best friends, more focused on getting into Ivy League schools and starting real life than popularity.
An unexpected event forces the three best friends to reconsider what they're missing out on while worrying about their futures.
They make a pact to come out of the shadows, but the spotlight may be more than they bargained for.
Though there are romance and other high school issues woven in, this resonates as a genuine and uplifting book about friendship.

Read Smart Girls Get What They Want: Amazon | Goodreads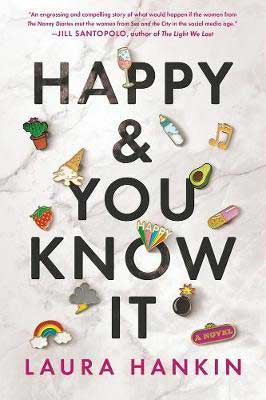 5. Happy and You Know It by Laura Hankin
Claire was almost famous… Until she was booted from her band before they made it big.
Now, she sings nursery rhymes for the Upper East Side's most prestigious playgroup, led by their gorgeous and wealthy, Instagram-famous hostess, Whitney.
Whitney and her rich girlfriends seem to have it all. But as Claire gets closer to the mommies, cracks in their perfect facades start to appear.
As friendships are tested and betrayed with lies and scandal, Claire bears witness to it all. And an unlikely friendship – her own – begins to grow.
Some of the best books about friendship end with broken relationships. Plus, we love a scandalous novel set in New York City.
Uncover even more great fiction and nonfiction books about musicians and bands.

Read Happy and You Know It: Amazon | Goodreads | Book Information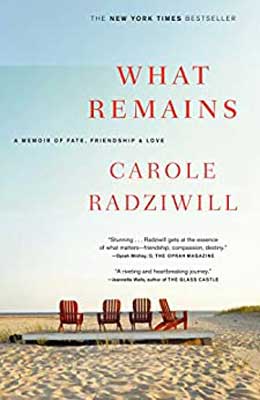 6. What Remains: A Memoir of Fate, Friendship, and Love by Carole Radziwill
Before Real Housewives of New York City, Carol Radziwill was part of one of the country's most famous families: the Kennedys.
But the Manhattan socialite delivers more than a typical book about friendship and lost love.
Carole was a working-class reporter when she met and married Anthony Radziwill, the nephew of Jackie Kennedy Onassis.
The pair became best friends with Anthony's cousins, John and Carolyn Bessette Kennedy.
Soon after their marriage begins, Anthony Radziwill is diagnosed with cancer. He passes, but not before the fateful plane crash that would claim the lives of JFK Jr and Carolyn.
Radziwill's memoir is more than just a story about the Kennedy family. It is a sentimental and tender story of someone who lost the three people dearest to her and needed to find the courage to continue on.

Read What Remains: Amazon | Goodreads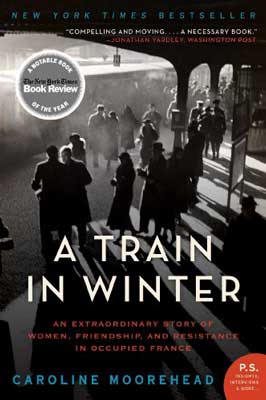 7. A Train in Winter by Caroline Moorehead
A Train in Winter is one of our favorite nonfiction books on friendship and survival during World War Two.
Compiled from interviews and historical documents, it tells the story of the 230 women accused of being members of the French Resistance who were imprisoned by the Gestapo.
Coming from all walks of life, these women were forced to turn toward each other with one common goal: survival.
Their friendships drew invisible connections and encouraged strength.
Those who did return kept the stories and friendships alive of those who didn't. Explore even more books about WW2.

Read A Train in Winter: Amazon | Goodreads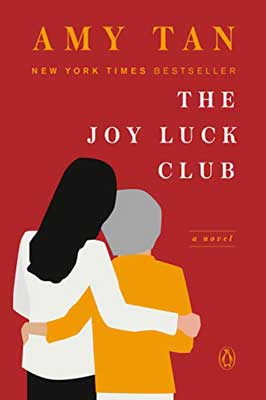 8. The Joy Luck Club by Amy Tan
Four women unite in shared loss and begin gathering together to play mah-jong, eat dim sum, and invest. Rather than fall into despair, they found the Joy Luck Club to keep their spirits up.
Years later, their daughters continue the tradition, and, as the club continues, we learn each family's secrets.
Food, culture, and generational bonds weave their way in, but it's the friendships and connections that sit at the heart of Tan's spectacular novel.
The Joy Luck Club is also one of our favorite foodie fiction books from the 1980s.

Read The Joy Luck Club: Amazon | Goodreads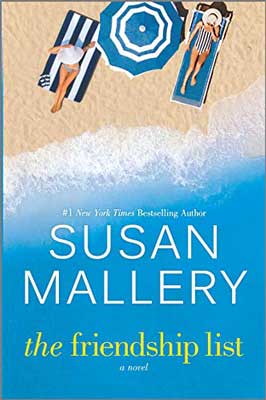 9. The Friendship List by Susan Mallery
A feel-good book about friendship for adults, The Friendship List is perfect for anyone looking for a lighthearted or beach read.
Single mom Ellen thinks she's got it all together until she overhears her son saying that he can't attend his dream college because his mom needs him too much.
In order to convince her son to go live his life, she's going to have to start living hers.
Ellen's best friend Unity creates a list of challenges – from wearing heels to getting tattoos – to push her out of her comfort zone.
Unity plans to complete the list too, but only for moral support…or so she thinks.
But somewhere along their road to convincing everyone else that they're living their best lives, they learn to actually start living.

Read The Friendship List: Amazon | Goodreads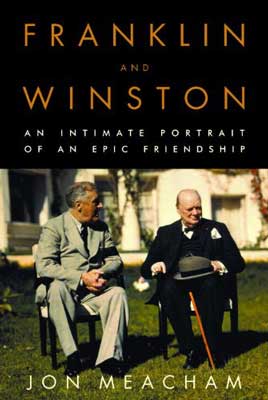 10. Franklin and Winston: a Portrait of a Friendship by Jon Meacham
Franklin Roosevelt and Winston Churchill weren't just political allies and fierce world leaders; they were good friends.
Follow the epic and important friendship of a president and a prime minister who spearheaded the effort to preserve the free world during World War Two.
During their secret meetings and frequent correspondence, they forged one of the most crucial alliances and united their individual countries to fight tyranny.
But, Franklin and Winston is also the story of two men, born into very similar circumstances, who found friendship in one another.
They didn't just share political goals, but talked often about their burdens and families.
Franklin and Winston is one of the most eye opening non-fiction books about friendship and allies during a transformative political era.

Read Franklin and Winston: Amazon | Goodreads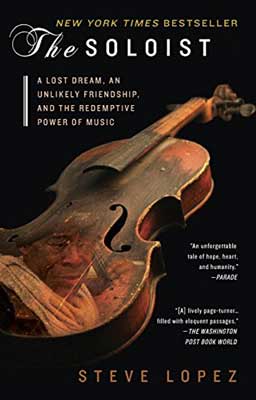 11. The Soloist: A Lost Dream, an Unlikely Friendship, and the Redemptive Power of Music by Steve Lopez
Uncover the bestselling book and true story that inspired a major motion picture.
When journalist Steve Lopez discovers musician Nathanial Ayers, he is deeply moved by his story. A former student at Julliard, Ayers was playing a two-string violin on Los Angeles's Skid Row.
Suffering from mental illness, neglect, and failure, he was the epitome of a fallen prodigy.
Lopez takes it upon himself to write about and help this violin man. But through an unlikely friendship and the power of music, Lopez himself changes too.
Poignant and compelling, The Soloist is perfect for anyone seeking one of those life-changing books about friendship and humanity.

Read The Soloist: Amazon | Goodreads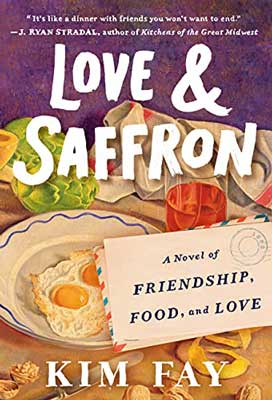 12. Love and Saffron: A Novel of Friendship, Food, and Love by Kim Fay
Fifty-nine-year-old Imogen lives on Camano Island outside Seattle where she writes a column for a magazine.
After an article about digging for clams, she receives fan mail from twenty-seven-year-old Joan.
Joan, living in LA as a newbie food writer herself, offers some of her own advice for cooking the clams with a bunch of saffron to accompany her recipe.
Thus begins a friendship that sustains itself throughout the 1960s, including the Cuban Missile Crisis, the assassination of JFK, and their own personal life issues.
Through their correspondence, the two women learn about life, love, and new culinary adventures.
Love and Saffron is one of the best friendship books for anyone needing a respite from the uncertain times we live through.

Read Love and Saffron: Amazon | Goodreads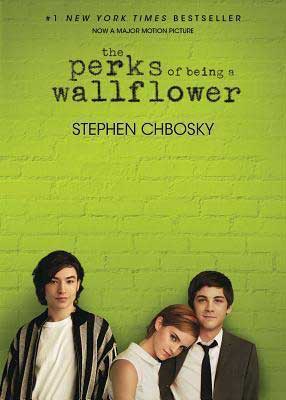 13. The Perks of Being a Wallflower by Stephen Chbosky
TW: sexual abuse
Perhaps one of the best books about friendship and growing up ever written, The Perks of Being a Wallflower is a '90s classic.
Charlie, a fifteen-year-old "wallflower," struggling with recent trauma, writes letters to an unnamed recipient.
Patrick and his stepsister Sam – both with their own troubles – befriend him and accept Charlie into their group.
Amidst first dates, sexual encounters, family drama, drugs, alcohol, and friendships, we enter the world of a lost high schooler teetering between boyhood and adulthood.
While Chbosky pens one of the most relatable YA friendship books, he manages to weave in deep psychological trauma and the power of acceptance and inclusivity.
The Perks of Being a Wallflower is also one of the greatest books adapted into a movie.

Read The Perks of Being a Wallflower: Amazon | Goodreads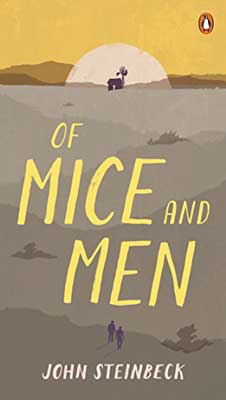 14. Of Mice and Men by John Steinbeck
Steinbeck's epic novel from the 1930s chronicles the lives of two migrant ranch workers: Lennie and George.
The two men move from place to place in California during the Great Depression, dreaming of one day owning their own piece of land.
Lennie's strength and misfortune have gotten the men in trouble before, and it will again. At a new ranch, their boss's son targets Lennie, while his overly flirtatious wife poses an even bigger problem.
Their dream is within reach, but Lennie's strength will get him into trouble again.
Though the infamous ending is heartbreaking, Steinbeck reminds us that mercy can often be at the heart of a friendship.
This is one of those classic books on friendship that you might appreciate more as an adult versus a student.

Read Of Mice and Men: Amazon | Goodreads
Take The Uncorked Reading Challenge!
Travel around the world with our Uncorked Reading Challenge. Never be late to the party with unique new book releases. Get the latest movie and book lists straight to your inbox.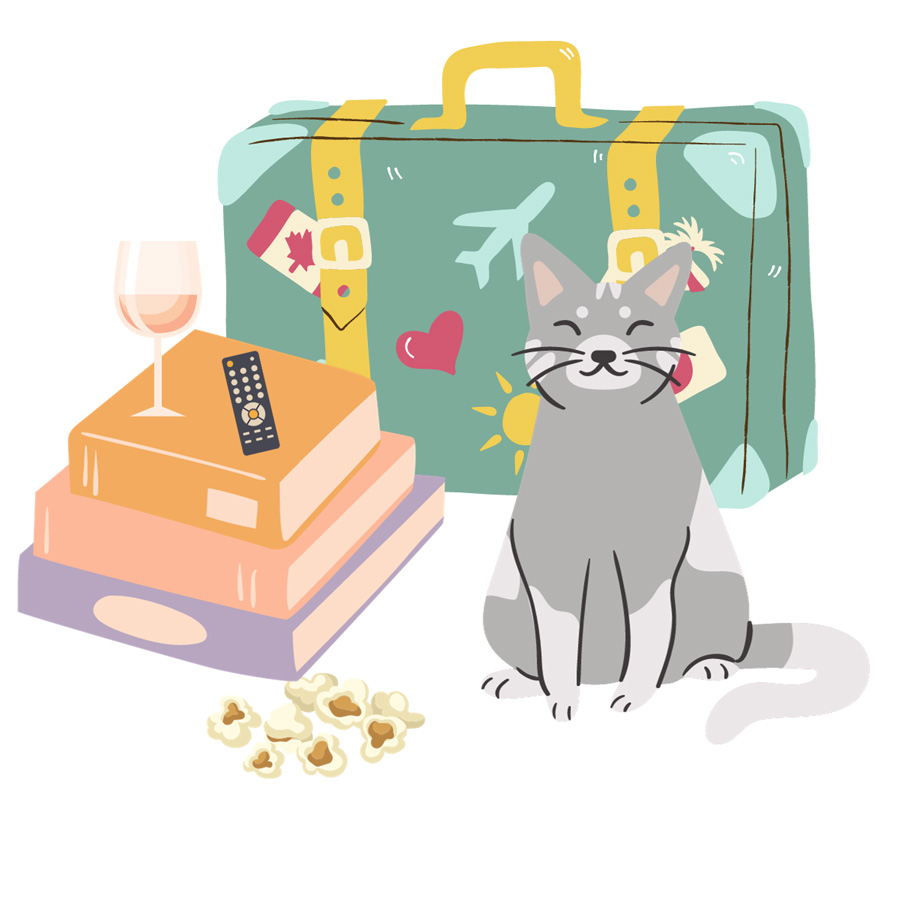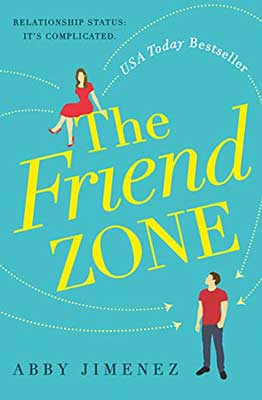 15. The Friend Zone by Abby Jimenez
Kristen is facing a medically necessary procedure that has a big caveat: undergoing treatment will mean she can't get pregnant in the future.
While planning her best friend's wedding, she meets the handsome and charismatic best man, Josh. The attraction is mutual, but Josh wants a big family one day.
While she knows Josh's future might be more picture-perfect with someone else, Kristen can't manage to keep him in her friend zone.
Another popular lighthearted book about friendship and the possibility of love, The Friend Zone will have you both laughing and crying.

Read The Friend Zone: Amazon | Goodreads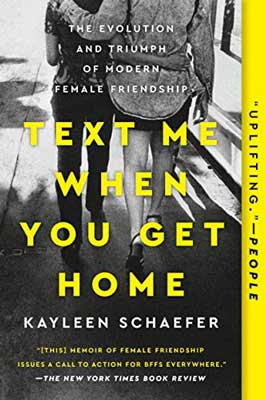 16. Text Me When You Get Home by Kayleen Schaefer
Schaefer celebrates the evolution of female friendship and challenges us to consider the fact that our love stories can, and should, include those with our good friends.
If you're looking for books about being a good friend, this will encourage you to rediscover the abundant value of friendship.
Readers will also reconsider the bias we often place on competitive female friendships and learn how to foster genuine connections.

Read Text Me When You Get Home: Amazon | Goodreads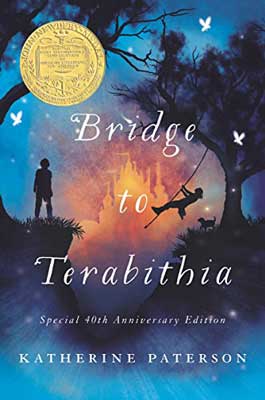 17. Bridge to Terabithia by Katherine Paterson
We can't overlook Bridge to Terabithia. Despite being the second children's novel on our list, it is truly one of the best books about friendship ever written.
Fifth-grader Jesse is artistic, angry, and anxious.
His life is transformed when he meets Leslie who is full of adventure and from a wealthy family.
She encourages him to release his fears, and together the two create a magical kingdom in the woods that they call Terabithia.
Tragedy strikes, but the friendship will live on forever. For books about best friends, this is one of the saddest.

Read Bridge to Terabithia: Amazon | Goodreads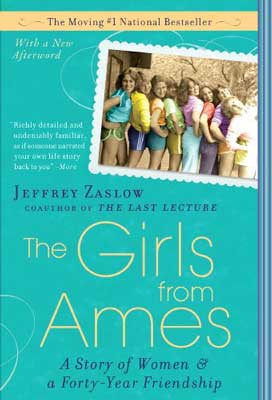 18. The Girls from Ames by Jeffrey Zaslow
Zaslow examines the bond between ten women from Ames, Iowa, making The Girls from Ames one of the best nonfiction friendship books that demonstrates the rewards of relationships – and the lifetime memories they create.
As children, eleven girls formed a special bond in a small town.
Their connections carry them across eight states, through relationships, motherhood, careers, tragedy, heartbreak, and even the death of the eleventh member.
As adults, the unbreakable friendships continue to shape their lives.

Read The Girls from Ames: Amazon | Goodreads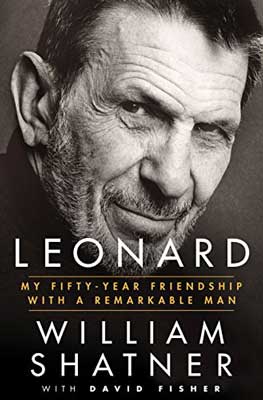 19. Leonard: My Fifty-Year Friendship with a Remarkable Man by William Shatner with Davis Fisher
For more nonfiction books about friendship, Leonard is perfect for fans of Star Trek.
William Shatner and Leonard Nimoy first met as actors on the set of The Man From U.N.C.L.E.
They had no idea that their next roles as Spock and Captain Kirk would shape their lives in unimaginable ways.
In Leonard, Shatner recounts both personal and professional stories with the man who remained his good friend for over fifty years.
With humor and emotion, this is an introspective look into a remarkable man and a unique friendship.

Read Leonard: Amazon | Goodreads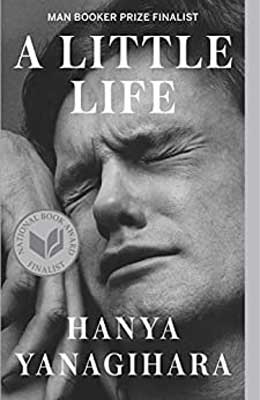 20. A Little Life by Hanya Yanagihara
TW: sexual, physical, and psychological abuse, suicide, self-harm, trauma
Four college classmates move to New York, each broken, lost, and bound by friendship.
Over the years, their relationships will be challenged by addiction, successes, failures, and by one of their own, Jude, who sits at the center of the story.
Jude struggles to be defined by anything other than his own trauma.
At over 800 pages, Yanagihara's epic story is dark, moving, heartbreaking, and redemptive. Intense and often painful to read, it will be one of the most profound friendship books you'll ever pick up.

Read A Little Life: Amazon | Goodreads
More Of The Best Books On Friendship
By Christine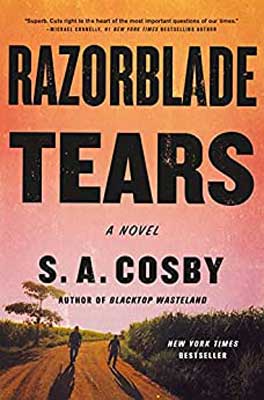 21. Razorblade Tears by S. A. Cosby
TWs, including abuse, homophobia, violence, transphobia, racism, and alcoholism
Travel to the South in one of the best modern books about best friends.
Razorblade Tears is a violent yet deeply profound story following a Black father and a white father's growing friendship sparked by the murder of their gay sons.
As ex-cons, Ike and Buddy Lee have tried to lead clean lives since prison. Although refusing to accept their sons' sexuality, they vow to seek revenge on their killers.
Full of grief and guilt, Buddy Lee and Ike set out on a journey of retribution and self-growth, learning more about their sons, their sons' community, and themselves.
This is one of the heaviest friendship books on this list but truly a 5-star read. It won't be for everyone.

Read Razorblade Tears: Amazon | Goodreads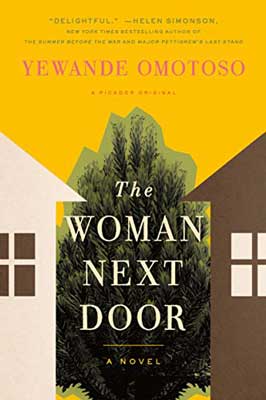 22. The Woman Next Door by Yewande Omotoso
Some of the best books on friendship start out with the main characters as enemies; that's exactly how Omotoso presents Hortensia and Marion.
Set in South Africa, Marion's husband has died and left her with nothing. As a white woman, she refuses to see systematic racism, the effects of colonialism, and her own innate prejudice.
Her Black neighbor, Hortensia finds Marion utterly reprehensible and is also dealing with her own anger against a cheating husband.
As Hortensia renovates her home, she accidentally destroys Marion's. The two suddenly find themselves as housemates.
Through their interactions and growth, readers learn more about Apartheid in South Africa. The Woman Next Door is a slow-paced and contemplative book about friendship.

Read The Woman Next Door: Amazon | Goodreads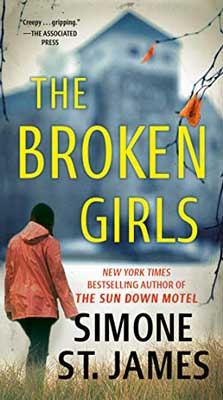 23. The Broken Girls by Simone St. James
Travel to Vermont in the 1950s where four friends attend a boarding school for "unwanted" children. Idlewild Hall is also famous for its resident ghost, Mary Hand.
All who see Mary Hand tend to relive past trauma.
In the present day, Fiona's sister's killer has been convicted; yet, there are so many unanswered questions. Fiona cannot let go of the murder.
When Fiona learns that someone is mysteriously renovating the school where the killer left her sister's body, she investigates under the guise of a journalistic story.
Even worse, the construction crew finds a child's body, forcing the past and present to collide. Thank goodness for persistent friends.
The Broken Girls is one of the most popular dark academia books about friendship for ghost and haunted "house" lovers.
Devour even more paranormal books with ghosts.
Read The Broken Girls: Amazon | Goodreads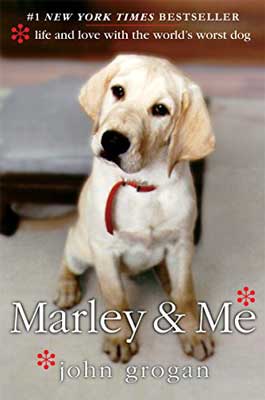 24. Marley & Me by John Grogan
Let's talk about those famous pooches that make the best of friends too.
John and Jenny Grogan adopt Marley – the best-worst dog ever. Their energetic little tornado gets into everything, even getting booted from dog training school.
However, Marley becomes part of the family and is the ultimate devoted companion. Marley teaches everyone the value of unconditional love.
Marley & Me is one of the sweetest but also saddest friendship books on this list. Have those tissues ready.
If you've ever owned a beloved pet, this story is highly relatable. Explore even more books for dog lovers and unique love stories.

Read Marley & Me: Amazon | Goodreads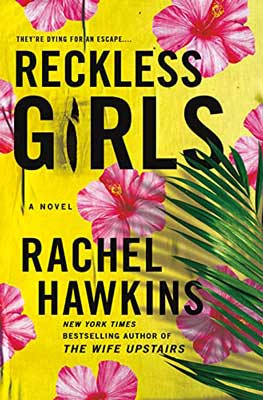 25. Reckless Girls by Rachel Hawkins
How about an edgy book about friends that makes you snooze with one eye open at a sleepover?
A 2022 book release, Reckless Girls is quite the suspenseful and jaw-dropping read – also perfect if you enjoy friendship books set on remote islands.
With Lux's mother gone, she travels to Hawaii with her new boyfriend, Nico, to start over. When two women ask Nico and Lux to take them to haunted Meroe Island, he's game for an adventure.
Suddenly, this group of four becomes six, but does anyone really know each other?
When a seventh person arrives, we realize this story is quickly transforming from a party island to hell on earth rather quickly.
Will anyone make it off the island alive? Can we trust our friends and boyfriends?
Reckless Girls was one of the best 2022 suspense novels.
Read Reckless Girls: Amazon | Goodreads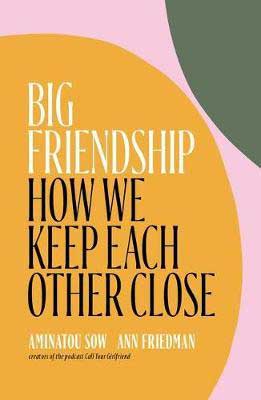 26. Big Friendship: How We Keep Each Other Close by Aminatou Sow & Ann Friedman
You may recognize Sow and Friedman from their podcast, Call Your Girlfriend, which inspired this story.
One of the newer nonfiction books about best friends, Big Friendship is a worthy mention because of its important discussion about maintaining friendships, especially as we age, as well as understanding and navigating interracial friendships.
Friendships are hard to grow, nurture, and sustain, especially over time and as circumstances change. We get busy, we become self-centered, values change, and we grow apart naturally.
Sow and Friedman share their friendship origin story and how close they come to almost losing their relationship until seeking therapy.
Both also note that while they are not professionals, they utilize mentors, therapists, psychologists, and scholars to inform their views.
Read Big Friendship: Amazon | Goodreads | Book Information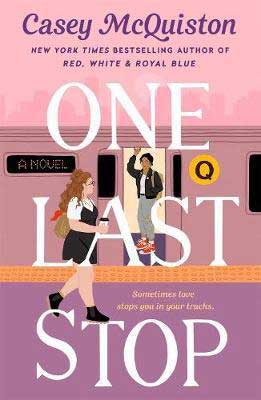 27. One Last Stop by Casey McQuiston
While falling in love is at the heart of one of our favorite books set on a train, we want friends and roommates as cool and as wonderful as August's newfound community.
At 23, August has all but given up on romantic love, and she's also trying to find herself, especially having jumped from school to school around the country.
Now in NYC, August has incredible roommates and a life-changing encounter with a sexy and mysterious woman on the train.
Jane just happens to be from the 1970s and is trapped in the train's energy. Can August – with the help of her friends – save Jane? And if she does, will she lose the love of her life?
One Last Stop is one of the best LGBTQ+ books on friendship featuring a feel-good romance.

Read One Last Stop: Amazon | Goodreads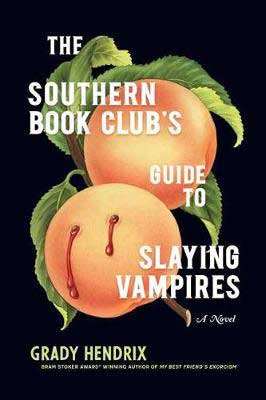 28. The Southern Book Club's Guide To Slaying Vampires by Grady Hendrix
TWs, including domestic abuse, suicide, violence, and sexual assault
You might not think that a vampire story would be one of the best friendship books to read. However, this true crime book club might just surprise you.
Patricia is bored and disenchanted with her Southern life, especially when everyone's husband writes off their partners as hysterical housewives.
However, friendship can be empowering, and Patricia lives for her true crime book club.
When townspeople start disappearing and dying, Patricia suspects that James is a vampire – he's the attractive new guy in town, after all.
Unfortunately, the husbands love James as he's making them rich.
Can Patricia save her family and this community? Will her friends help her?
Read The Southern Book Club's Guide To Slaying Vampires: Amazon | Goodreads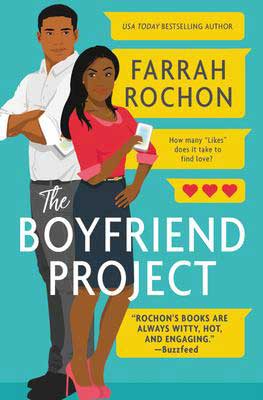 29. The Boyfriend Project by Farrah Rochon
When Samiah Brooks learns from social media that the man she is dating is seeing and playing multiple women at the same time, she takes immediate action.
Storming to the restaurant to catch Craig in the act, all three of his dates unite to tell him off. The women decide to grab drinks, becoming instant friends.
From here on out, London, Taylor, and Samiah make a pact called "The Boyfriend Project," agreeing to take 6 months off from the dating scene to work on and enjoy their own interests.
All goes according to plan until Samiah gets a hot new co-worker who has a few secrets of his own.
For a rom-com book about friendship and women in tech set in Texas, The Boyfriend Project will check all of the boxes.
Travel across all 50 States with these books.
The Boyfriend Project: Amazon | Goodreads | Book Information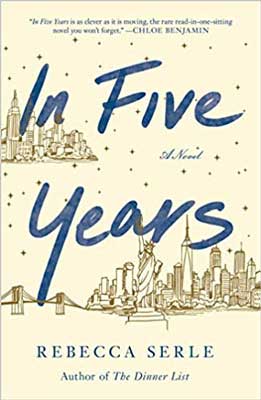 30. In Five Years by Rebecca Serle
If you love time travel books as much as we do, In Five Years is a must – and a story you will devour in half a day. Like Marley & Me, have the tissue box ready, though.
Since the tragic death of her brother, Dannie has been obsessed with her 5-year-plan, including the perfect career and marriage.
Thinking she has it in the bag, Dannie falls asleep on the night of her engagement and sees herself 5 years ahead with another man.
Was this a dream? A premonition? Did she just time travel? No matter what, this was not a part of the plan.
When Dannie wakes up and meets the man from her "dream," she is utterly terrified of its repercussions, especially for her friendship with Bella.
Readers expect In Five Years to be a time travel romance. However, it turns out to be the ultimate book about best friends.

Read In Five Years: Amazon | Goodreads | Book Information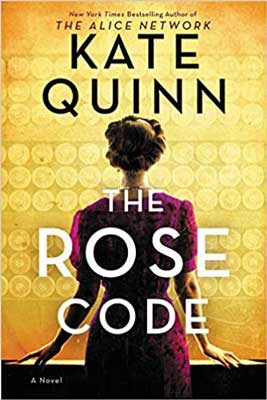 31. The Rose Code by Kate Quinn
One of the best 2021 books on friendship during WWII, The Rose Code will check all of the boxes:
Encounter strong women in historical fiction, a riveting WWII novel, and a story shining light onto women's lesser-acknowledged contributions during the war.
Osla, Mab, and Beth – three women recruited to decipher German military codes – start out as the best of friends.
However, as the story begins, we realize that an alleged betrayal has split apart the women and one is currently residing in a mental health institution.
As they reunite to crack one last code, can they catch a traitor and repair their friendship amidst a royal wedding?
Although one of the longest friendship books on this list, Quinn is a goddess at writing captivating WWII historical fiction.

Explore even more books with colors in the title.

Read The Rose Code: Amazon | Goodreads | Book Information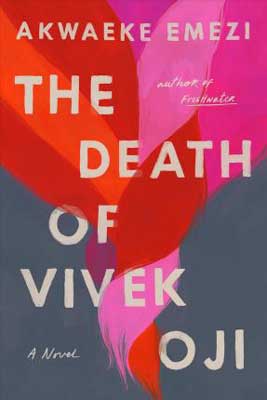 32. The Death Of Vivek Oji by Akwaeke Emezi
You wouldn't typically think of The Death of Vivek Oji as one of the top books about friendship – but we promise, you won't regret this one.
In fact, The Death of Vivek Oji was one of our top books of 2020. An LGBTQ+ book set in Nigeria, non-binary author Emezi transports readers to Africa.
It's no spoiler that Emezi begins with the actual death of Vivek Oji. Someone has left Vivek's body on his mother's doorstep.
Who killed Vivek, and why would he be left in such a manner?
Before this moment and throughout the story, Vivek struggles with who he feels like inside versus the way he must behave and look for society.
Only behind closed doors, including in cousins' and childhood friends' homes, is Vivek free to express himself – and is loved and safe.
The Death of Vivek Oji is a heartbreaking story about relationships. Emezi is one of our all-time favorite authors too.

Read The Death Of Vivek Oji: Amazon | Goodreads | Book Information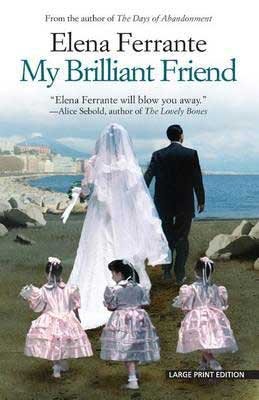 33. My Brilliant Friend by Elena Ferrante
Translated in English by Ann Goldstein
Travel to Italy in Ferrante's My Brilliant Friend – the first in the series – which was also made into a TV show.
It is the 1950s in Naples, and we watch 10-year-old Lila's and Elena's lives and friendship evolve over the course of 60 years.
Their roles, values, dreams, neighborhood, and relationships change throughout.
For slow-burn friendship books, learn more about working-class Naples and witness one complicated friendship.

Read My Brilliant Friend: Amazon | Goodreads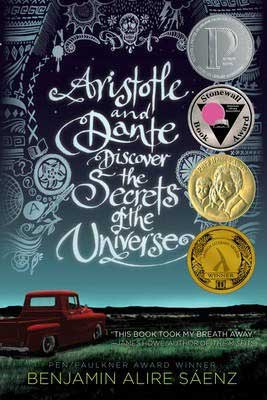 34. Aristotle And Dante Discover The Secrets Of The Universe by Benjamin Alire Sáenz
Aristotle And Dante Discover The Secrets Of The Universe is one of the ultimate YA LGBTQ+ books about best friends.
Aristotle and Dante are both lonely with seemingly very little in common. However, when they meet at the pool, their friendship begins to grow in a sincere yet confusing manner.
Plus, Aristotle is constantly angry as his brother is in prison and his father struggles with PTSD. All of this trauma makes navigating high school and growing up even more difficult.
A slow-paced story about friendship transforming into love, this Printz Honor Book – along with many other awards – emphasizes coming of age and exploring our sexuality.
It's incredibly endearing and one of our favorite YA friendship books.
Read Aristotle And Dante Discover The Secrets Of The Universe: Amazon | Goodreads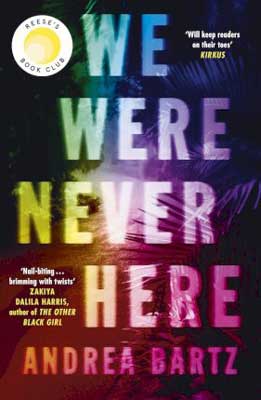 35. We Were Never Here by Andrea Bartz
For creepier books about friendship, travel to Cambodia and Chile – and maybe you'll survive the night.
Emily and Kristen are best friends and fearless travelers. However, the men they meet at bars always end up dead after hanging out with them.
Are these accidents? Acts of self-defense? Or, is something more sinister happening here?
Back in Wisconsin, Emily starts to question all that she knows about Kristen, including her parent's tragic death in a house fire.
Kristen is a bit…obsessive and controlling, adding to the suspense of the novel. Witness the effects of past trauma at their worst.
Toxic friendship books are sure to end badly.

We Were Never Here: Amazon | Goodreads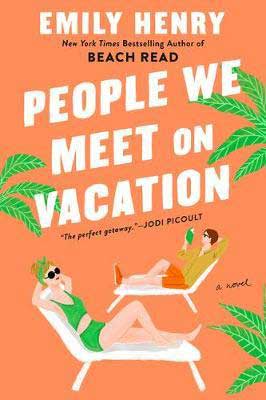 36. People We Meet On Vacation by Emily Henry
One of the most popular friendship books of 2021, travel to Palm Springs, CA in Henry's rom-com, People We Meet On Vacation.
Poppy is a travel writer for a luxury travel magazine, which sounds heavenly. However, she's actually not happy or inspired in life.
While Poppy's job grants her all-expenses-paid vacations to gorgeous destinations, she's lost her creativity along with her best friend and vacation partner, Alex.
With one last chance to repair their friendship and a faulty AC thwarting their plans, Alex and Poppy's escapades will make you laugh out loud.
People We Meet On Vacation is one of the funniest books about best friends with that spark and potential for something more.

Read People We Meet On Vacation: Amazon | Goodreads
37. The Book Thief By Markus Zusak
One of the best WWII novels for teens, The Book Thief promises not only a book about friendship but also about the power of books.
Narrated by Death, travel to Nazi Germany in 1939 where Liesel's foster family hides Max, their Jewish friend, in the basement.
Liesel is the namesake of the story, stealing books as her foster father teaches her to read.
While bombs drop around them, Liesel and Max's relationship grows as they share their commonalities over books and words.
Unfortunately, Death is quite busy during war, making this one of the most somber friendship books on this list.

Read The Book Thief: Amazon | Goodreads | Book Information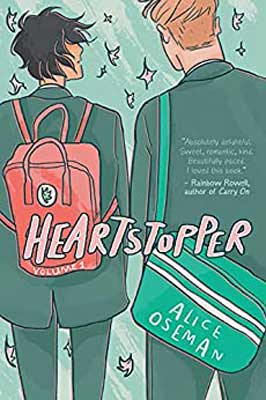 38. Heartstopper by Alice Oseman
While Heartstopper is ultimately an LGBTQ+ graphic novel and romance, it's also a terrific book about friendship.
Charlie is one of the only people in his school who is openly gay, which is rough. Thankfully, he has the best of friends.
When Charlie realizes that a guy in his grade is just using him to make out but has a girlfriend in the public eye, Charlie isn't sure he'll ever find love.
Enter Nick, a rugby player who immediately befriends Charlie. Nick and Charlie love spending time together watching movies and playing with Nick's cute dog.
Charlie assumes that Nick is straight, but Nick quickly realizes that he feels more than just friendship toward Charlie.
However, Nick is confused. Can he like both girls and guys?
Devour one of the sweetest and most heart-swelling books about best friends. We champion both the TV and book series.

Read Heartstopper: Amazon | Goodreads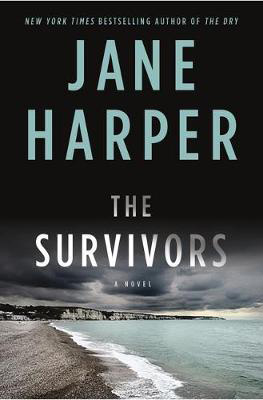 39. The Survivors By Jane Harper
If you enjoy character-heavy friendship books and murder mysteries, The Survivors is a satisfying slow-burn read worth the build-up.
Travel to the fictional island of Evelyn Bay in Tasmania where a group of guilt-riddled friends is still struggling with trauma and a mysterious death from their childhood.
Add in a present-day murder in a small community, and everyone is suspect.
With a deadly storm brewing, can they stop the murderer before anyone else dies?
The Survivors is one of those books on friendship where secrets are constantly unfolding. Someone – or everyone – is lying.
Uncover even more books set in and about Australia.

Read The Survivors: Amazon | Goodreads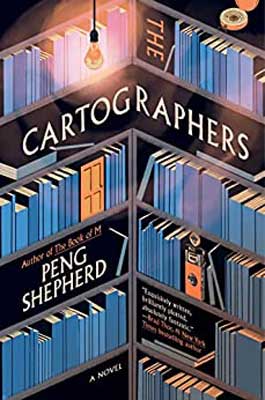 40. The Cartographers by Peng Shepherd
Nothing beats a dark academia book about friendship set at the New York Public Library.
Head out on a fantastical adventure that is reminiscent of Harrow's The Ten Thousand Doors of January.
Nell's NYPL cartographer career is over before it even started – and all because of a box filled with junk.
Estranged from her dad – who was responsible for firing her – she is shocked to learn of his murder over a worthless highway map.
Who would kill over a map and why?
In order to answer that, follow Nell's parents and their nerdy group of friends throughout college. Friendship books don't get any more surprising than this.
Navigate even more books on cartography.

Read The Cartographers: Amazon | Goodreads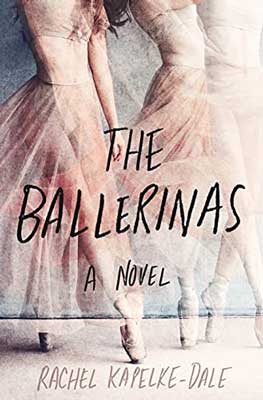 41. The Ballerinas by Rachel Kapelke-Dale
One of the edgiest friendship books, The Ballerinas will certainly leave you thinking about the chosen people in your life.
Although the surprises shouldn't be that shocking, they somehow are.
Travel to Paris to the Paris Opera Ballet where Delphine, Margaux, and Lindsay have schooled and competed to be a part of the most prestigious and iconic ballet company.
Although the best of friends, when there are only two open and coveted soloist spots, all three women do unthinkable things to get on top.
Guilty and chasing a relationship, Delphine heads to St. Petersburg, only returning to Paris decades later brokenhearted, motherless, and as a choreographer. Can she re-kindle her childhood friendships?
This is not a fluffy friendship novel. Encounter infidelity, scandal, lies, recording sex without consent, and older men sleeping with much younger women.
Examine loyalty to ourselves, friendships, work, and our bodies. Books about best friends don't get any more thought-provoking and timely than this.
Explore more books about, from, and set in France.
Read The Ballerinas: Amazon | Goodreads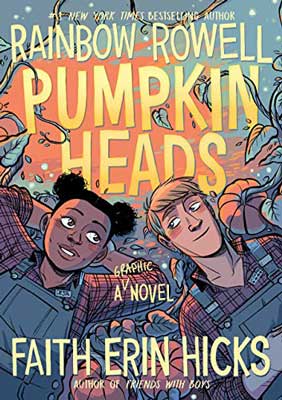 42. Pumpkinheads by Rainbow Rowell & Faith Erin Hicks
Books about best friends don't get any more atmospheric than YA graphic novel Pumpkinheads, and you'll fall in love with Deja and Josie.
Every Halloween season, Deja and Josie man the Succotash Hut in the best pumpkin patch in Omaha, Nebraska.
With high school graduation looming, it's their last fall working here, and both Deja and Josie have some bucket list goals.
Josie has been crushing on Fudge Girl for years, and it's finally time to talk to her. Meanwhile, Deja just wants to enjoy the patch as a guest instead of a staff member.
Throughout the course of their adventurous night, we watch their relationship transform. Will Fudge Girl be who Josie thinks she is, and will Deja get her favorite snacks? Will they be more than just seasonal friends?
Fall in love with the warm and autumn-colored illustrations in one of the best books about friendship and crushes.

Read Pumpkinheads: Amazon | Goodreads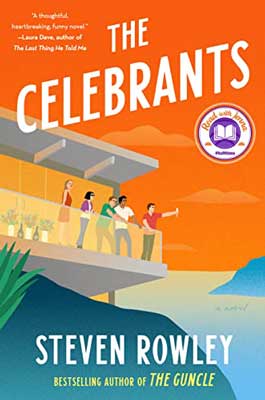 43. The Celebrants by Steven Rowley
TWs for suicide, drug addiction, and more
One of the best books about friendship released in 2023, we cannot champion The Celebrants enough.
You might remember Rowley from his beloved The Guncle, and now he's tackling the contemporary book version of the movie, Big Chill.
Follow a group of six friends that become 5 when one of them dies during their college years – potentially by suicide, but they'll never know for sure.
From that moment forward, they form a pact to meet across decades to celebrate their living funerals, usually when a member is at their lowest – such as divorce or a parent(s) death.
They skydive, try a Ouiji board, go on vacation, and swim with the sharks.
The Celebrants is a friendship book filled with multifaceted middle-aged characters sure to make you cry, laugh, and cry some more. We never wanted it to end.
Read The Celebrants: Amazon | Goodreads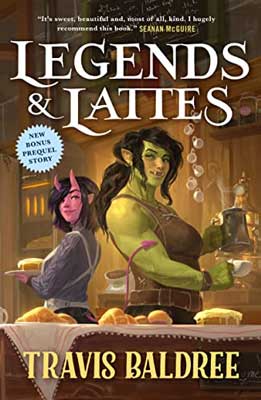 44. Legends & Lattes by Travis Baldree
For foodie fiction and queer fantasy lovers, one of our favorite friendship books of all time is all about delicious coffee – with a passion that rivals the Gilmore Girls.
Retiring orc, Viv, fell in love with coffee while on a murderous hunt – a lifestyle she is now hoping to leave behind.
Heading to the small village of Thune, Viv is sure that the Scalvert's Stone she has in her possession is responsible for her new business's success – and so are a few other threatening people who now want it…
Can Viv keep her shop open with the help of her new eccentric group of friends? And, what happens if she loses this precious stone? Will her friends, love, and newfound success also disappear?
Baldree has created the perfect recipe for one of the sweetest and best books on friendship that you'll want to read in one sitting.
Thimble, Cal, Tandri, Gallina, Hem, and Pendry are just a few of the characters – and new friends – you'll never want to forget.
Read Legends and Lattes: Amazon | Goodreads
Grab the best books on friendship for later:
Save These Books About Best Friends For Later: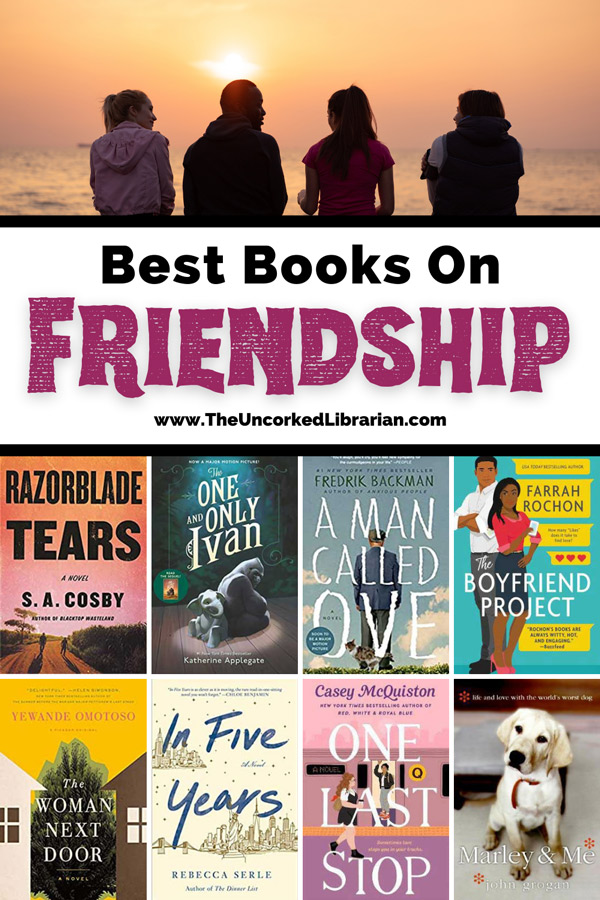 What are your favorite friendship books?
What is your all-time favorite book about friendship?
And, which books about best friends should we add to our always-growing TBR piles? Let us know in the comments!
Before you go…
If you enjoy all things best friends and are in a movie mood, be sure to check out these great movies about friendship. Find films featuring weddings, road trips, overcoming hardship, and more. Some of these movies will make you laugh out loud while others might hit a heartstring or two. Genres include rom-coms, dramas, animated fantasy films, and horror.
Related Articles:
Thank you to TUL contributor, Tori Curran from Explore With Tori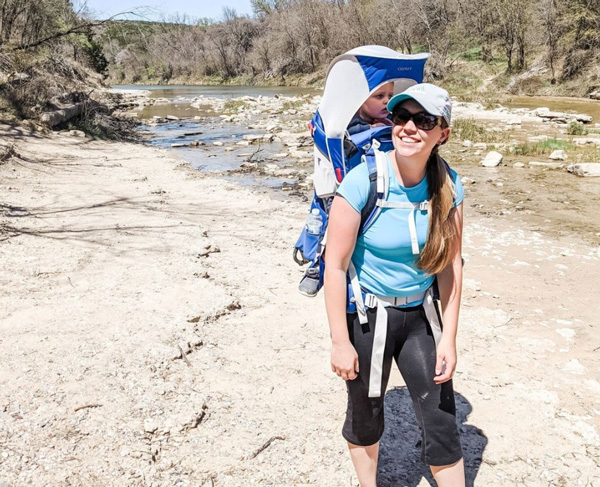 Tori (pronouns: she/her) is a children's librarian and mom to two boys living in New York. She's an avid traveler, nature enthusiast, and writer, encouraging families to get outside and start exploring the world. When she's not hiking or traveling, you can find her lost in a historical fiction book, watching Bravo reruns, or obsessively decluttering her home.