29 Vibrant Books Set On Islands
Travel around the world with these books set on islands, big and small. Take a tropical vacation to an island oasis or explore a beautiful island country.
Are you looking for books that take place on an island?
Travel via a good book to gorgeous islands like Hawaii and Santorini. In one of our new favorite island novels, Ariadne, get tipsy with Dionysus on Naxos.
Or, pick up a book set on an imaginary island, books based loosely on real destinations, or books set on larger island countries like Indonesia or Japan.
In the process, let Jamaica Kincaid school you on conscious tourism.
So, what are some of the best books set on islands to take you there?
Below, we are sharing books about islands set across the globe in all genres for adults and teens.
Explore indie titles, translated literature, mysteries, science fiction, romance, thrillers, nonfiction, and historical fiction books set on an island.
Some of these islands will offer you an escape while others you will want to escape from. Let's get started!
You might also enjoy the best movies set on and about islands.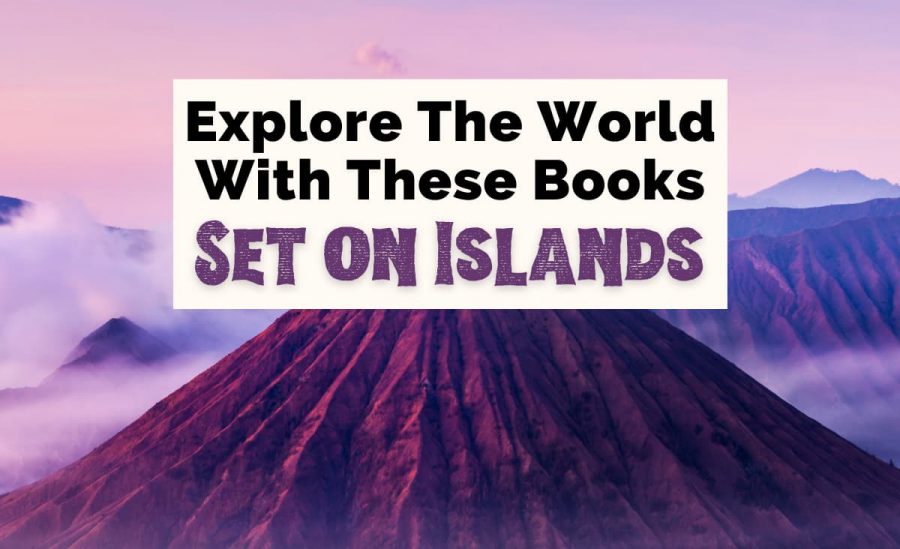 Where we love to grab our island novels:
Vibrant Books Set On Islands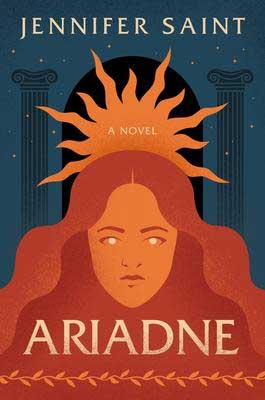 For historical fiction and Greek mythology lovers, Jennifer Saint's Ariadne is one of our favorite books set on an island.
Head to both Crete and Naxos in the South Aegean Sea. Plus, Dionysus has a large boozy presence.
Ariadne, the Princess of Crete and daughter of ruthless Minos, helps the gorgeously green-eyed Athenian Theseus defeat her shameful Minotaur brother.
Fleeing for her life and expecting to wed Theseus, he dumps Ariadne on Naxos and leaves her for dead.
Thank goodness for wine, y'all. Dionysus rescues and marries Ariadne, but he cannot resist the adoration and worship that beckons to him as an Olympian god.
As you read and mourn for Ariadne, be sure to look to the sky. Ariadne vibrantly brings to life mythology in a powerful woman's story about love and sisterhood. We absolutely devoured it.
If you love Greek mythology, don't miss our books set in Greece reading list or our favorite dark academia books.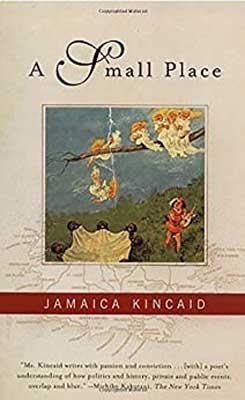 Back in undergrad, we read Kincaid's A Small Place; we re-read this touching Antigua-based novel for years to come.
A Small Place is also one of the shortest books set on an island on this reading list at 98 pages.
Kincaid asks visitors to see her homeland of Antigua not from a tourist point of view but instead like every other country.
She defines this harmful tourist lens as only defining Antigua as an island oasis and exotic paradise full of beaches, parties, and relaxation.
Instead, Kincaid requests that readers open their eyes to Antigua as a home with the same crime, corruption, and poverty that exist elsewhere. She also wants travelers to open their eyes and hearts.
Kincaid juxtaposes descriptions of beauty against racism and colonialism. Because of Kincaid, we try to be more educated and conscious travelers.
For island novels, Kincaid's is one of the most poignant.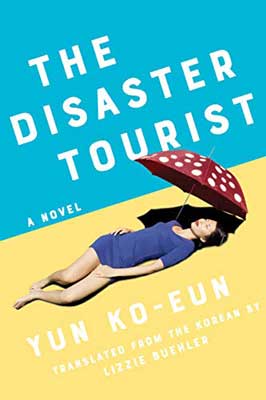 Translated into English by Lizzie Buehler | Trigger warning for sexual assault
One of the most unique books that take place on an island, travel to South Korea and Mui – an island off of the coast of Vietnam – in The Disaster Tourist.
Yona works for a dark tourism agency, Jungle. Based in Seoul, Jungle creates itineraries and trips to locations impacted by disasters and tragedy.
After her boss sexually assaults her, Yona's worried about losing her job. The company sends her to re-evaluate their lowest-performing package.
Yona quickly witnesses the intricate fabrications of Jungle's programs. Ultimately, will Yona speak up or continue to play her part?
The Disaster Tourist examines sustainability, the #metoo movement, and the effects of tourism on the locals.
Books set on islands don't grow any more unusual than this gem. Our only gripe is that the twist feels like two separate books.
Read even more great Korean books translated into English.
Take The Uncorked Reading Challenge!
Travel around the world with our Uncorked Reading Challenge. Never be late to the party with unique new book releases. Get the latest movie and book lists straight to your inbox.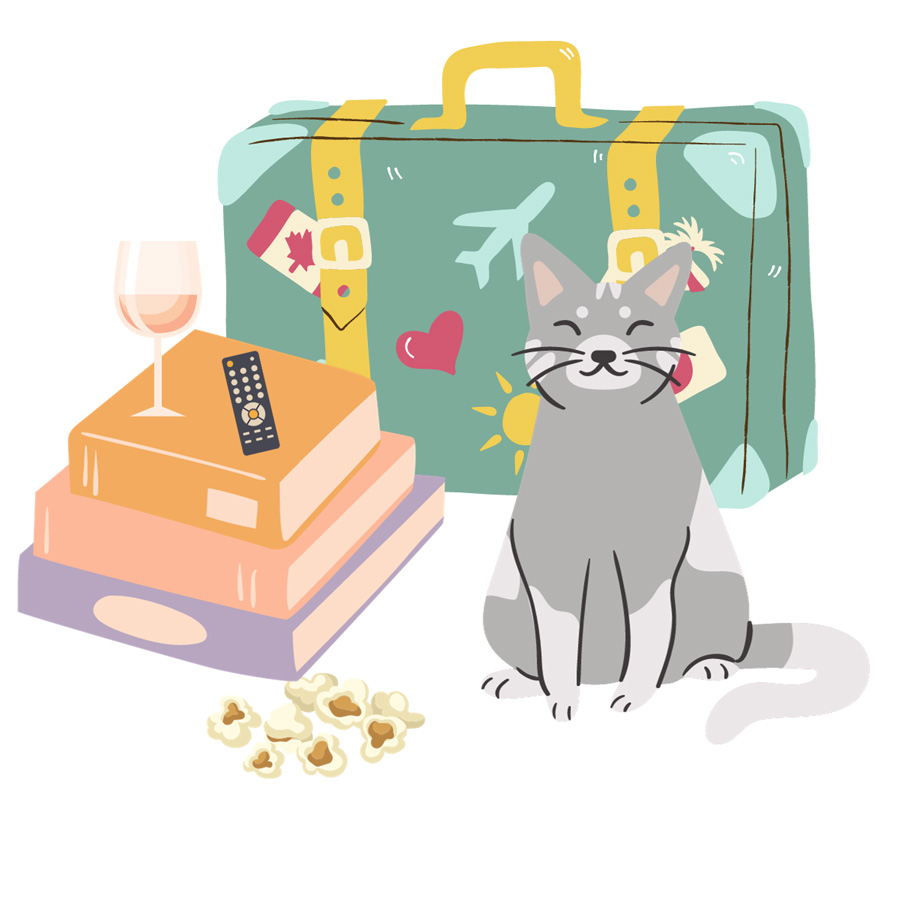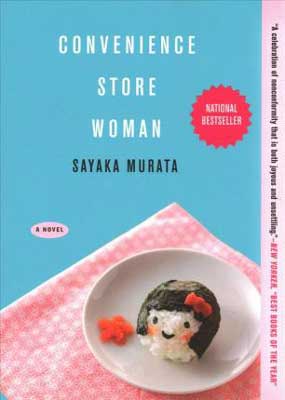 Translated into English by Ginny Tapley Takemori
A book that will make you think differently about the world, head to Tokyo, Japan to meet convenience store worker, Keiko Furukura.
Keiko wants to be seen as 'normal,' which means following societal rules and playing the role of people-pleaser.
Living a prescribed way of life, Keiko thinks she must get a 'real' full-time job, marry young, and have kids.
Even though Keiko tries to be the perfect convenience store worker and loves her job – comically shouting out promotions and making sure the shelves remain stocked – she knows that everyone else critically judges her.
When Keiko tries to conform in love and quits her job, nothing feels right.
Poignant and a little heart-breaking, Convenience Store Woman is the perfect Women In Translation read if you are questioning who you are and want to be.
Convenience Store Woman questions how we remain authentic to ourselves when society has a different definition of success.
For more books that take place on an island, don't miss these translated Japanese books.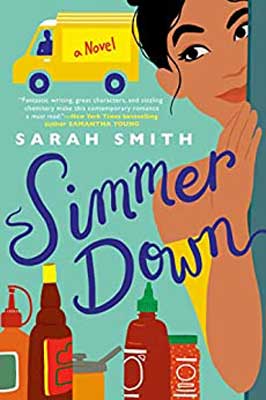 For books set on tropical islands, escape to sexy Maui in multicultural romance Simmer Down. Fans of food fiction will especially love watching Nikki and Callum compete in the Maui Food Truck Festival.
P.S. Encounter swearing, cats, abs, and pink champagne. No kitties are hurt, either. Smith came for us with this one.
Drop-dead gorgeous Callum and his brother Finn park next to Nikki and her mom, disregarding all proper food truck etiquette. When your livelihood is at stake, you gotta bring it.
Callum throws Nikki's stubborn and cautious life plan into chaos as she starts falling for his abssss…him.
Will Niki realize that there is more to life than work before it's too late? And, can Nikki learn to love again after losing her father?
Fast-paced and super sweet, we appreciated Simmer Down as a blogger and IGer.
For books set on islands, Simmer Down is one of the most atmospheric on this list. Feel the salty Maui breeze and dance like it's your first or last time.
Callum and Nikki's relationship will make your heart smile, and Callum is the perfect book boyfriend.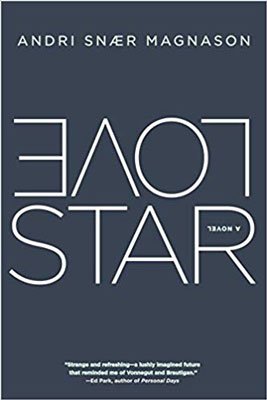 For science fiction books set on islands, travel to Iceland in Andri Snaer Magnason's LoveStar. This unique read will not only make you think outside of the box but slightly weird you out.
Indridi and Sigrid are the perfect sci-fi millennials. They live in a cordless and wireless world where data is transmitted via birdwaves. Their lives are premeditated and controlled like M.T. Anderson's Feed.
How did this society come about?
The impersonal and obsessed super-genius, LoveStar has socially engineered society. He's pretty much Mark Zuckerberg, manipulating and controlling all of the data.
Along with disintegrating bodies into shooting stars when you die and 'rewinding' gosh-awful misbehaving children, LoveStar calculates your perfect partner.
Madly in love, this new pairing tests Indridi and Sigrid's relationship. Can their true love survive?
LoveStar is one of the most unique island novels you'll read.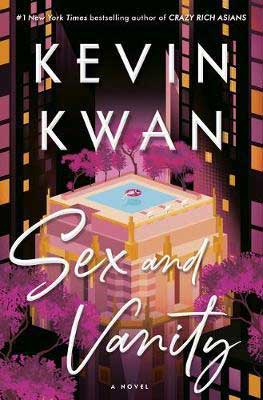 For more over-the-top books set on islands, head to Capri in Kevin Kwan's Sex and Vanity. We completely bought into Kwan's Crazy Rich Asians series.
Kwan writes engagingly and humorously about Asian-American culture, and Sex and Vanity is a modern-day retelling of A Room With A View.
Lucie Churchill is in Capri for an extravagant wedding weekend when she meets George Zao and his mother.
Chinese-born but raised in Australia, George's mom is both envied for her excessive wealth and ostracized for her eccentric, gaudy taste.
Lucie is a Churchill, after all, with pilgrim blood from her father and Chinese-American roots from her mother. She instantly despises George but somehow she finds herself kissing him in the Italian ruins.
Fast forward to the future where Lucie is engaged to new money and total douche bag, Cecil.
Cecil is a bit of a pompous, racist slug, and their engagement is on the fritz, especially when George moves to New York.
Lucie must learn to love herself before she can figure out who she really wants to be and her contribution to this high-class world.
We will never forget boating over to Capri on a hydrofoil, just like the tourists that Kwan's waspy characters dread. Helicopters truly do drop off the rich and famous into the white-dotted cliffs.
This couture rom-com is not as world-building as Crazy Rich Asians, but laugh aloud and enjoy the pop culture references to Mary Berry and Moira Rose.
Themes of racism, ethnicity, and culture add substance to the story. Lucie's story is about self-awareness and love. Sex and Vanity is also a book that transports you to NYC.
Read even more books based in luxurious Italy.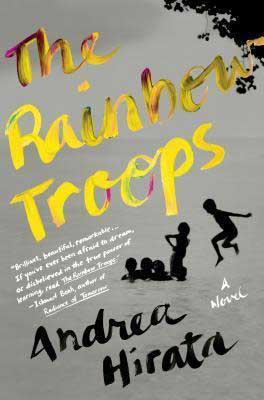 While living in Indonesia as a U.S. Fulbright scholar, one of our friends, Angie Kilbane, translated The Rainbow Troops by Andrea Hirata into English.
For one of the lesser-known autobiographical books set on islands, learn more about the boys deemed the 'Rainbow Troops."
Plus, Indonesia is made up of 17,508 islands; so, it's pretty important for our island-based reading list.
An inspiring Indonesian novel set on Belitong Island, watch as these impoverished students and their teacher, Lintang, fight for their educations and futures.
The Rainbow Troops is full of ambiance and showcases daily Indonesian life in both its struggles and beauty. Watch as the narrator, Ikal, comes of age.
The Rainbow Troops is also one of the great (but hard to find in the U.S.) Indonesian movies to watch.
Explore more of Indonesia with these Indonesia-based books.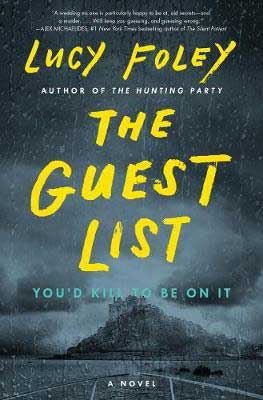 One of our favorite mysteries and island novels of 2020, The Guest List by Lucy Foley transports readers to an island off the coast of Connemara, Ireland.
As travelers, we loved exploring the Connemara Loop filled with surreal landscapes, a national park, and endless coastal towns. Oh, and sheep!
And, if you enjoy Agatha Christie novels and books set in Ireland, we think you'll demolish The Guest List.
Ferry over to this creepy Irish island with a looming graveyard and bog, foreshadowing one disastrous wedding weekend.
With alternating timelines and perspectives, a waitress screams about a dead body during the Gatsby-proportioned wedding festivities.
All of the attendees are unlikeable and entitled brats. They love booze more than we do.
The ushers are part of a childhood cult-like prep school and have never grown up. The women have toxic relationships with the men in their lives.
Everyone has secrets and a motive… So, whodunit?
For a novel set at a hotel/inn and books that take place on an island, The Guest List is one of the most dramatic books on this reading list.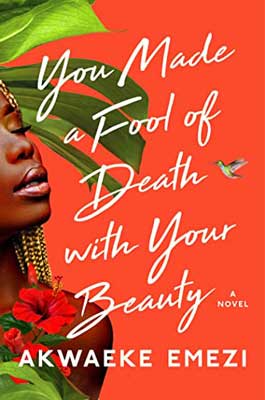 One of the best books set on islands from 2022, non-binary author Akwaeke Emezi's You Made a Fool of Death with Your Beauty is a romance you will not be able to put down.
Stunning and fiery Feyi Adekola's husband dies in a tragic car accident a year into their marriage. Watching him die, why is she the sole survivor?
Capturing her grief and anger in her art installations, after five years, Feyi decides it is time to date or at least have casual sex once again.
Taking it slow as friends with Nasir, he brings Feyi to the Caribbean islands for a once-in-a-lifetime gallery show and to meet his famous chef father, Alim.
Suddenly finding herself attracted to Alim, will Feyi's desire tear apart this family? Or, is this a fateful romance for the ages?
Emezi captivates us with their introspective characters, storytelling, and sexy romance scenes.
This is a stunning island novel about finding love again – in yourself and your creations, friendships, life, and partner. The emotion will take away your breath.
The Death Of Vivek Oji, Emezi's Nigerian-set novel, was one of our best books of 2020. We could not champion this author anymore.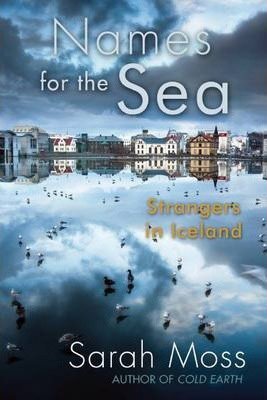 For nonfiction books set on islands and written by an expat, don't miss Sarah Moss's Names For The Sea.
If you love adventure and are thinking about moving abroad, find exploration and community at the heart of Moss's Icelandic memoir.
After road-tripping across Iceland as a teen, Moss moves to the land of fire and ice with her family in adulthood.
Hoping to recapture her romanticized version of the island, she instead learns what it means to become an expat.
Moss embraces Icelandic culture and traditions. Her meager teaching salary enforces a life of simplicity.
Desiring to understand both Icelandic history and its present state during a financial crisis and volcanic eruption, Moss perseveres through the hardships of daily Icelandic life.
Think winters filled with chilly temperatures and little sunlight.
Beautifully written, Names for the Sea asks readers to consider how we travel and build community. Does our nationality define us? How so? Are we always outsiders?
For books about islands and their isolation as newbies, Names For The Sea is also a strong read.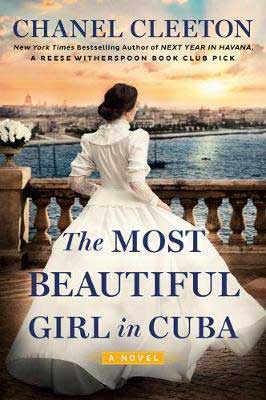 Chanel Cleeton is a goddess of historical fiction. We demolished Cleeton's The Last Train To Key West, which is one of our personal favorite books set on an island.
Since we recommend The Last Train To Key West for two other book lists & Uncorked Reading Challenges – Books Set On Train & Kick Butt Women In Historical Fiction – we've chosen a newer Cleeton.
The Most Beautiful Girl In Cuba is based on the true events and life of Evangelina Cisneros, a falsely accused Cuban prisoner, and political symbol.
Watch as three women fight for liberation in the late 1800s.
The competition between the newspapers, their values, and the importance of the media, especially relevant today, added depth to the plot.
Seeing the contradictions of the Gilded Age set against the revolution is infuriating and well-written. We champion feminist overtones and romance.
We also learned much more about Cuban independence from the Spanish. For island novels, The Most Beautiful Girl In Cuba is a powerful lesson about Cuban history.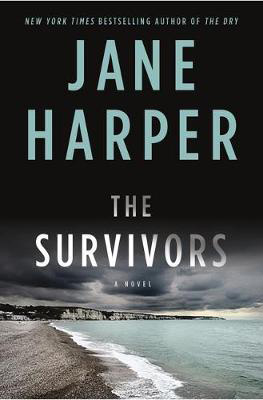 We read The Survivors for book club, and honestly, we might not have finished this one otherwise — which would have been a mistake.
Out of all of the books set on islands on this reading list, The Survivors is a slow burn and starts even slower. We suggest giving it a chance, though.
Once you get past the initial tirade of characters, the atmospheric and somber murder mystery really sucks you into this small community's set of tragedies and friendships. Whodunit?
Travel to Tasmania to the fictional island of Evelyn Bay, and watch as a group of friends overcome their guilt and grief from childhood trauma during a terrible and unpredictable storm.
Then, fast forward to the future where a new murder turns a close-knit community on each other.
There are so many secrets that unfold. Kiernan's journey of self-destruction and growth is admirable.
You'll learn about life, death, and humanity at its core.
We ended up loving The Survivors for transporting us to Evelyn Bay. If you are looking for book club books set on islands, this would be a great selection to encourage deeper discussions.
Head to Australia with these books.
One of our newest favorite island novels and series, head to England in Get A Life, Chloe Brown. This is also a great book with a color in the title (even if it is her name).
Chloe Brown has Fibromyalgia, a debilitating and painful chronic illness. Her former unsupportive friends and fiancée never understood her symptoms, leaving her scarred and a homebody.
When Chloe almost dies from a drunk driver, she decides to reclaim her life with a bucket list filled with items like 'camping' and 'meaningless lovemaking.'
Chloe enlists the handsome apartment handyman to help her check off adventurous tasks. However, she finds herself quickly falling for him.
Red is sweet AF but also overcoming an abusive relationship. He's damn good in bed, and the book is utterly sexy.
Having a chronic illness, we absolutely loved the representation in this rom-com. Characters overcome pain and trauma; they seek professional help without stigma.
Get A Life, Chloe Brown is also about passion and growth. We witness strong family relationships and how to make new friends.
We devoured the sweet and feel-good storyline — even though parts are intuitively heart-rendering — cheering for Chloe and Red the entire time.
Chloe is strong, driven, and brilliant in her encouraging words and thoughts. What a protagonist.
We cannot wait to read more. Clearly, this is one of our favorite books set on islands series on this list.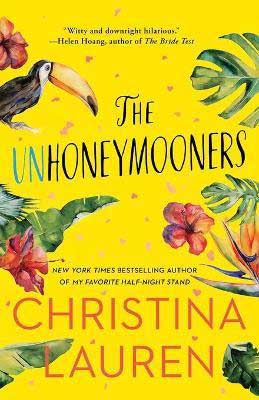 If you are looking for newer books that take place on an island and adore happy ending rom-coms, we laughed out loud to The Unhoneymooners.
The duo that writes as Christina Lauren produces some of our favorite lighter fluff reads. Head to Maui for an "unhoneymoon" and get drunk off of $1.99 Mai Thais.
When a buffet food-poisons Olive's twin sister, Ami, along with her entire wedding guest list, Ami begs Olive to take the honeymoon she won to Hawaii. Ami is hilariously all about the freebies.
Olive and Ethan, the groom's brother, are the only two people who didn't eat the bad seafood.
Deciding to travel together, even though they loathe one another, the unlikely duo starts falling for Maui and each other. As huge secrets seep their way out, disaster approaches the always unlucky Olive.
A fast-paced island book filled with ambiance and comedic situations, The Unhoneymooners is a two-day read that promises one heavenly and sexy-sweet vacation.
We watch Olive grow but also love and trust herself. For books set on an island, we just devoured it.
Read even more great books set in Hawaii.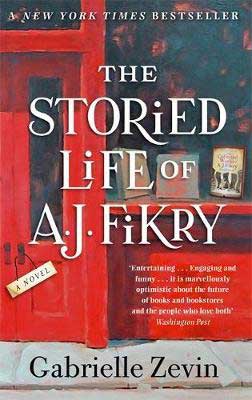 If you enjoy island novels that are also books about books and bookstores, head to imaginary Alice Island in The Storied Life of A.J. Fikry.
This fictional remote New England location resembles Martha's Vineyard in Massachusetts.
A.J. Fikry's life is rather depressing and messy. His wife died, his bookstore is failing, and someone has stolen his prized Poe poems.
What do we do when we are hurting? We tend to isolate people and ourselves. It doesn't help that Fikry scowls at change. He's kind of an endearing Scrooge.
When a mysterious package lands at his door, A.J. slowly starts to transform into a new man. Book lovers may most enjoy this heart-swelling Massachusetts island-based book.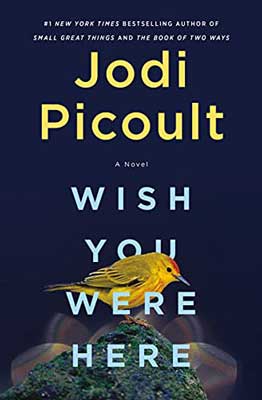 Travel to the Galápagos in one of the newest books set on an island. You'll swim with the sea lions and spy flamingos in pink lagoons. Hike through the gorgeous terrain.
Picoult's Wish You Were Here is also one of the first mainstream books to address the recent global pandemic. Please know that this may be triggering for some, especially in the healthcare industry.
Diana's partner Finn convinces her to take their pre-planned and already-paid-for vacation to Ecuador. As a doctor, he is staying behind to battle the virus. No one knows how serious this will be.
Diana arrives at the Galápagos just as Isabela Island shuts down. With her hotel closed along with everything else, a local grandmother adopts her.
Falling into relaxing island life full of nature and animals, Diana gets to know the locals. This new lifestyle causes Diana to reevaluate her current Type A life plan.
She stops being a tourista and falls in love.
Diana will never leave the island the same – although beware of an enormous plot twist. To be honest, the shocking news wasn't our favorite.
True to Picoult and for books set on islands, find an edgy discussion about pandemic 'politics' and its devastating effects on hospitals and staff.
Picoult also addresses themes of mental health, family, and the role of science.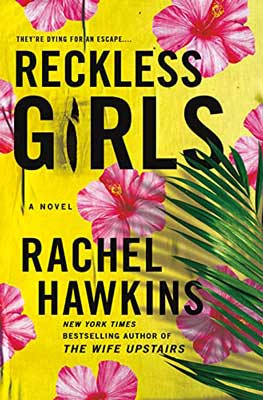 For upcoming 2022 book releases, we couldn't wait to read Rachel Hawkin's Reckless Girls. Talk about an ending that packs a huge punch.
For over-the-top island novels, this one competes with Kwan's Sex & Vanity.
Having recently lost her mother, Lux heads to Hawaii with her new boyfriend, Nico.
Following his dreams, she unquestioningly agrees to go with him as he takes two young women craving adventure to haunted Meroe island.
They all know so little about each other, and soon, two more wealthy visitors join them. What was once an endless boozy island party turns into a scary and deadly isolated prison.
Everyone has secrets, and once they are revealed, you wonder if anyone will get off this island alive.
For books set on islands, Reckless Girls is sure to make you think twice about who you date and who should be the number one in your life.
The pacing slows toward the middle, ending with a huge splash, which is ultimately why we named Reckless Girls as one of the top books of 2022.
You may also enjoy these books set on boats and ships.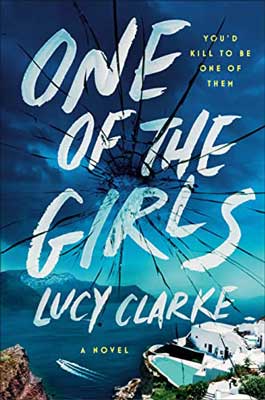 Our books set on islands reading list wouldn't be complete without a hen weekend on an imaginary Greek island, right?
It's all fun and games except that this novel opens with a body bag.
No one ever thought Lexi would get married, but then she met seemingly perfect Ed.
Her childhood friends along with a new bestie and her soon-to-be SIL travel to Greece for one last girls' trip before the big day. Why does it seem like something is off?
If you've ever been a bridesmaid and had a horrible experience, you'll understand One Of The Girls. Who hasn't had to deal with a Bella?
Along with conflicting personalities, each woman has a few secrets and demons to overcome. Who will survive the trip?
Read even more great books about friends.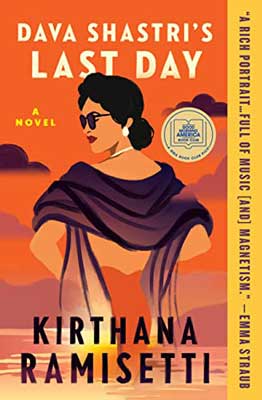 If you are craving a slow-burn read about life and death, Dava Shastri's Last Day promises a story about family, careers, and leaving behind a powerful legacy.
Dava Shastri is dying on her own private island – Beatrix Island – in New York. Extremely wealthy and successful, Dava has gathered her family to say goodbye.
Yet, when the news leaks that she is already deceased but sitting right in front of them, her children and grandchildren know that something more is up.
Although Dava has made incredible contributions to the music world and funded community projects and leaders, it's not all selfless.
She loves the acclaim, wealth, and spotlight – often railroading her family's needs and dreams.
Does that make Dava a bad person when she's done so much good?
And, of course, Dava wants to see what everyone is saying about her upon her death, perusing her own obituaries and tributes.
When Dava doesn't get the reactions she expected and her "dirty" laundry is aired, filled with gossip and secrets, she and her family must find a way to make amends – mostly with each other.
Dava Shastri's Last Day works best because it is a book set on an island – an island exuding extravagance yet discontent – where a family can congregate to hash out their private issues free from the public spotlight.
Read more of the best New York-set novels.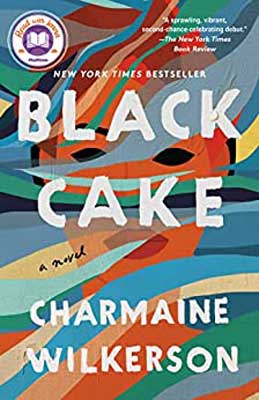 One of the most talked about books of 2022, Black Cake transports readers to the Caribbean islands.
In the present day, we meet a brother and sister reconciling their differences upon the death of their remaining living parent.
Their deceased mother has one final wish for the siblings, and early on, we learn there is a third sibling in the mix that no one knows about (this is not a spoiler).
As they listen to their mother's recorded message, we learn about her hard upbringing and love story in both what is implied to be/resembles Jamaica as well as England.
Will these siblings find as well as forgive each other while embracing their heritage, especially over a slice of Black Cake?
While the writing is gorgeous and captivating, parts of the story dragged for us. We most enjoyed learning about Covey's childhood.
However, many of our readers adored Black Cake, and if you enjoy slow burns and family history island novels, you might just eat this one right up.
Black Cake is also becoming a tv series in 2023.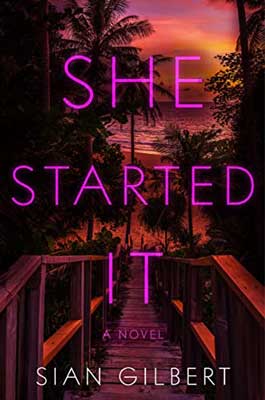 TWs: self-harm, bullying, and more
One of the newer (2023) books set on an island, She Started It is for fans of Lucy Foley and is a bit reminiscent of One of the Girls as well as Reckless Girls.
Set on a deserted island in the Bahamas, Tanya, Annabel, Chloe, and Esther head to an all-expenses-paid hen party of their childhood… victim…
These women tortured poor Poppy "Greedy," and they cannot imagine why she has asked them to be her bridesmaids.
As Poppy soon learns, her high school bullies haven't changed a bit, and she refuses to let them forget the past, including the last horrible, unnamed thing they did to her before college.
Festivities quickly take a dark turn, and one by one, the women end up dying. But who is responsible?
For revenge stories with a twist, She Started It will definitely make you want to spend your final night on the island wide awake with your eyes on your "friends."
This is also a great audiobook for a road trip.
YA Books That Take Place On An Island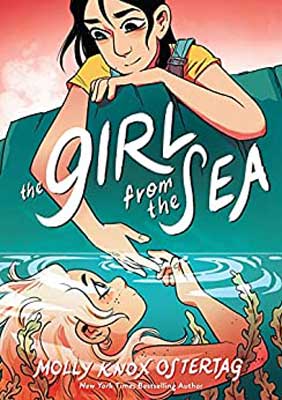 The Girl from the Sea by Molly Knox Ostertag
One of the most stunning YA LGBTQ+ graphic novels, The Girl from the Sea left us with misty eyes.
Fifteen-year-old Morgan has been struggling since her parents divorced.
Her once-friendly brother isn't so nice anymore, and she's keeping a secret from her friends and family that might change everything.
One night, Morgan accidentally slips off the cliffs, and Keltie saves her. They've met before, and Morgan and Keltie both want more than just friendship.
When Morgan's best friend's family buys a new boat to run tours around the island, they endanger Keltie's seal family.
Can Morgan sustain a secret relationship with Keltie and save the seals?
For beautiful books set on islands as well as fantastical stories with mermaids, The Girl from the Sea exemplifies small communities and feeling trapped.
Readers will adore the characters and gorgeously sketched landscapes – YA graphic novels are fabulous at atmosphere.
Find even more amazing LGBTQ+ books for teens and tweens.
Read The Girl from the Sea: Amazon | Goodreads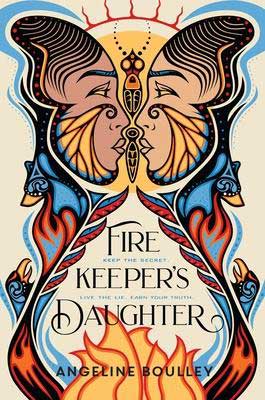 One of the most talked-about island novels of 2021, travel to Sugar Island in Michigan's Upper Peninsula.
After witnessing the murder of her best friend, Daunis goes undercover for the FBI. With the infiltration of drugs in the Ojibwe community, her friends and family are dying, one by one.
While battling with lies that she tells her close-knit community, Daunis can't help but fall for Jaime, a young officer on the case.
A fast-paced yet beautiful novel across generations with powerful Native representation, we appreciated learning more about the issues that affect communities like the Ojibwe.
We also gained more knowledge about Ojibwe culture, heritage, and traditions.
Daunis's character sometimes felt off-balance and contradictory in both her maturity and actions — our only qualm.
Overall, though, this is a must-read and essential Indigenous novel with one fierce woman. For YA books set on islands, we'd start here.
P.S. President Barack Obama and Michelle Obama's production company, Higher Ground, is adapting this book for Netflix. Read more about Firekeeper's Daughter.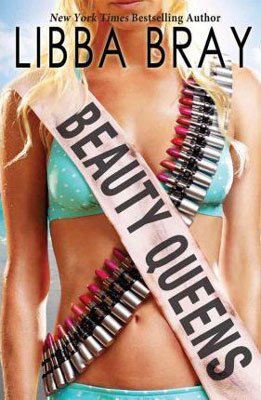 Printz-award-winning author Libba Bray has one of the most hilarious books about islands and island life for you.
In fact, she even mocks the island trope itself with some quicksand, pirates, giant snakes, and a volcano hiding headquarters.
Beauty Queens is a mix of Troop Beverly Hills meets Survivor. We personally enjoyed the Beauty Queens audiobook.
When a plane crashes on a deserted island carrying 50 obnoxious contestants for the Miss Teen Dream Pageant, all hell breaks loose in a comedic way.
The ladies decide to keep the pageant competition going, Survivor-style, literally and figuratively. Sexy pirates show up…
Beauty Queens will make you think about inner and outer beauty very differently. For island novels, we also recommend this one as a unique Anti-Valentine's Day read.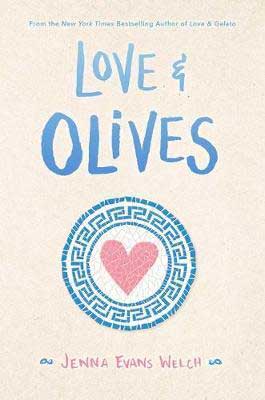 For atmospheric YA books set on islands, head to shimmering Santorini in Jenna Evans Welch's Love & Olives.
One of our favorite destination YA authors, Jennifer Evans Welch transports readers to countries like Greece, Ireland, and Italy.
An intuitive and sincere story about love, family, and finding yourself, Love & Olives is such a happy and feel-good read. The history, bookstores, and Santorini are a huge bonus.
You don't have to read her other two books first, either, even though Jennifer designates Love & Olives as Book 3. The stories are not related.
Follow along as Liv Varanakis heads to Greece to help her estranged father work on a National Geographic documentary about his obsessive passion, Atlantis.
Although Liv falls in love with Greece and a boy, she's not sure if she can forgive her father for leaving her; he still has some pretty heavy secrets.
We stayed up past midnight finishing Love & Olives with misty eyes. Santorini oozes off of the pages and into your imagination.
If you seek out stories with dysfunctional families and themes surrounding mental health, you'll champion multiple characters in this novel.
We dare you not to be jealous of the gorgeous bookstore Liv stays in, too. For island novels, Love & Olives will surely have you booking your next vacation.
You may also love these films about Greece.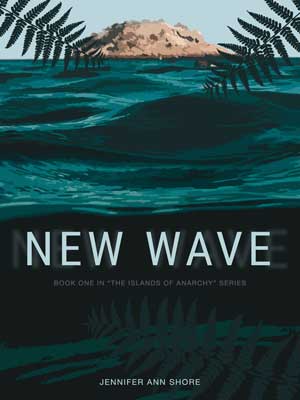 For captivating indie YA books set on islands, pick up Jennifer Ann Shore's The Islands Of Anarchy series.
New Wave is the first in this feminist and dystopian series, which takes place in the Galapagos Islands. Cheer for Mol, as she never loses sight of who she is.
Enter a world of poverty and famine while those in power thrive just like the Capitol of The Hunger Games.
Society is divided into sectors laid out across islands with each island and societal role meeting a specific need.
Mol finds herself caught in a world that she loves but equally despises. As she attempts to hawk her deceased mother's necklace to buy food, she becomes a prisoner and key player in a revolution.
Yet, Mol also falls for the man who helped create this unfair and constraining system.
We envision Mol as a Smithie. Beautiful and aware, watch as Mol builds relationships, falters, and learns how to fight like a warrior with her words and weapons.
Fearless, she leads an army for the greater cause, even taking a bullet. She is strong and kickass but also flawed and working on herself.
For books that take place on an island, find an uplifting story of courage that deeply resonates with all that we need to fix in modern-day society.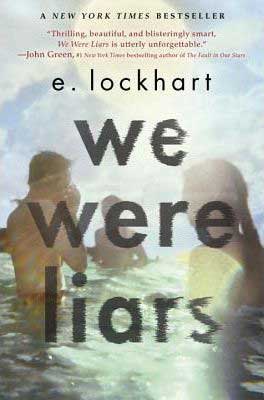 Welcome to the world of unreliable narrators with Lockhart's We Were Liars. Set on a private island, strap in for one wild ride with a massively satisfying surprise ending.
Meet Cadence whose family is constantly and deceitfully fighting over who will get their grandfather's inheritance. When a tragic summer vacation accident devastates Cadence, perception is everything.
Follow four friends, the Liars, as their secrets, tragedies, and lies unfold. Friendship and family never looked like such a mysterious yet ticking time bomb.
Themes of parental neglect, class, race, and gender are at the heart of this story.
We listened to the audiobook for We Were Liars. We are pretty sure our jaws actually dropped at the chilling and thrilling ending — talk about books set on islands with huge twists.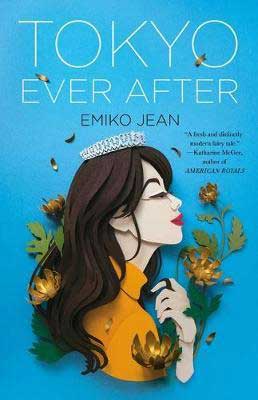 One of the sweetest YA books set on an island for 2021, head to Japan for a Princess Diaries meets Crazy Rich Asians story of family and love.
As a Japanese-American living in California, Izumi Tanaka doesn't feel like she belongs.
Izumi doesn't fit in at school, and when she learns that her estranged Japanese father is the Crown Prince of Japan, she quickly realizes that even in Japan, people will always see her as a foreigner.
What's a coming-of-age young woman to do? Head to Japan, listen to and act with her heart, and win over an entire country. Izumi is a leader offering up integrity, new traditions, and change.
Find heart-fulfilling romance and a beautiful, feel-good story about exploring heritage and families.
Izumi's character is courageous and empowering — shining far brighter than any glitzy tiara or perfectly selected outfit. For inspiring books set on islands, Tokoyo Ever After won't disappoint.
Even More Island Novels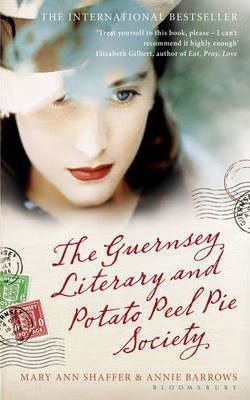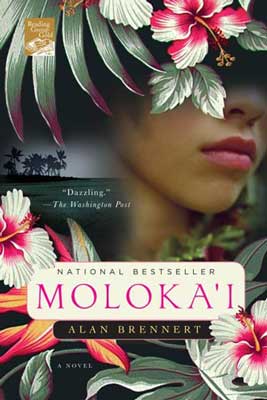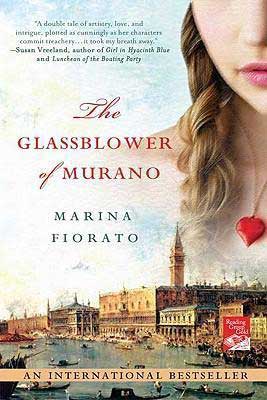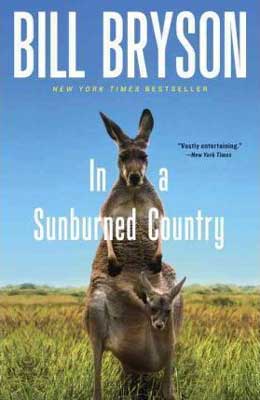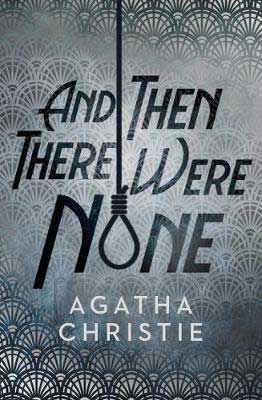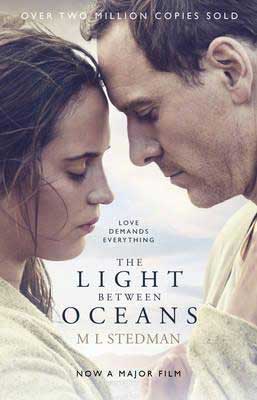 Books Set On An Island That Our Community Is Reading
These are some of the books set on islands that Uncorked Readers have read for our annual Uncorked Reading Challenge. If you love these island books, join in on the conversation and our Facebook Group, Uncorked Readers, here. You may actively participate and post or just sit back and gather fabulous book recommendations.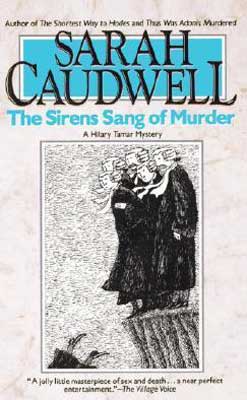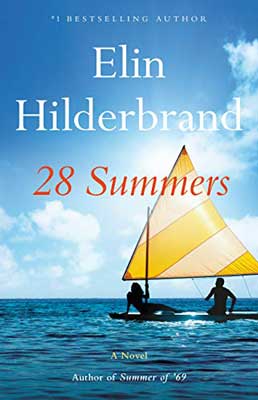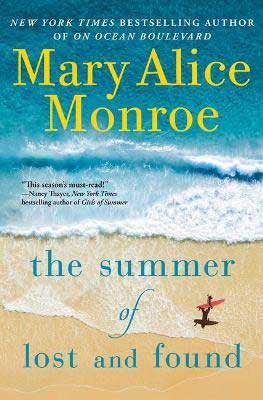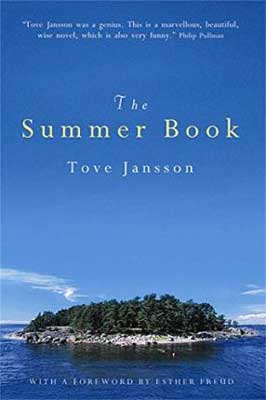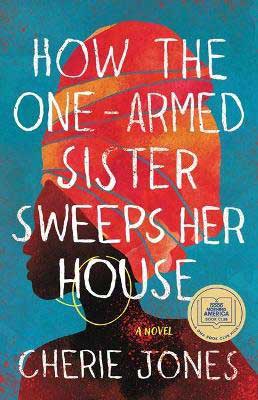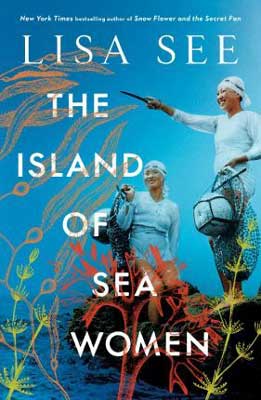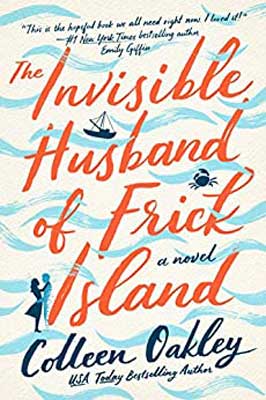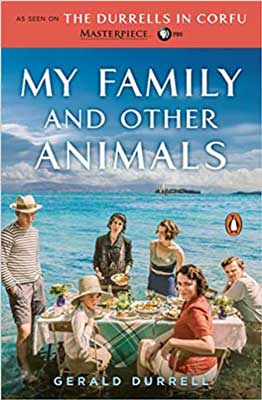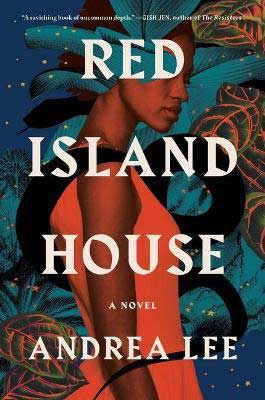 Grab your favorite books set on islands here:
Save Our Island Novels Reading List For Later: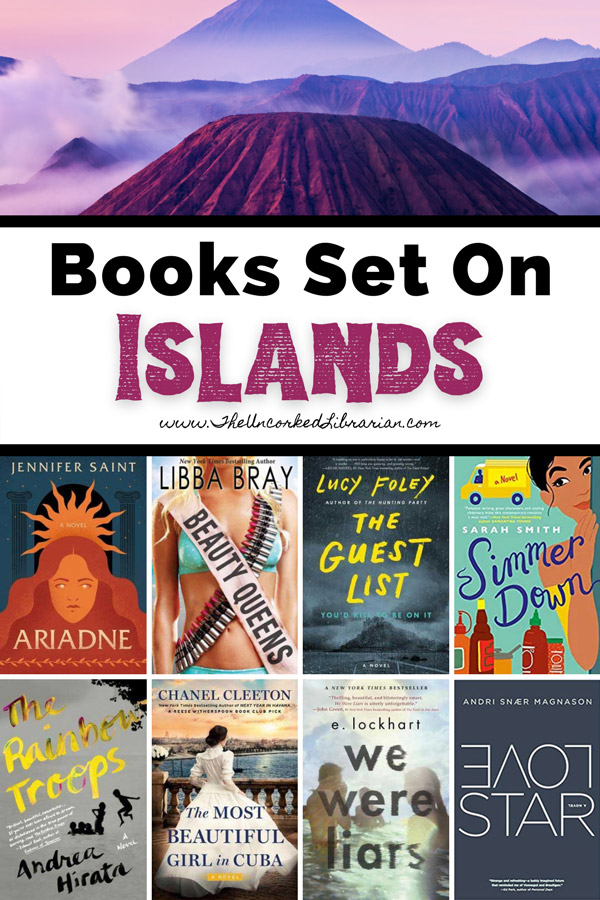 What are your favorite books about islands?
P.S. We are sad that Long Island is a peninsula and not an island. We really wanted to drop Leave The World Behind by Rumaan Alam on this list. If you want to cheat, we say go for it!
Which island novels have you read? What is your favorite book set on an island? Let us know in the comments.
Explore More Island Books:
Best Filipino Novels
Books Set In New Zealand
Sri Lankan Books
This list is part of our 2023 Uncorked Book Challenge. You may also like these shipwreck books.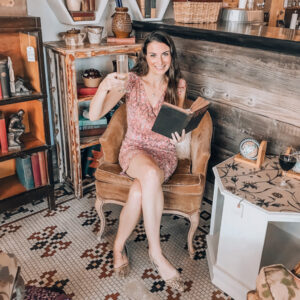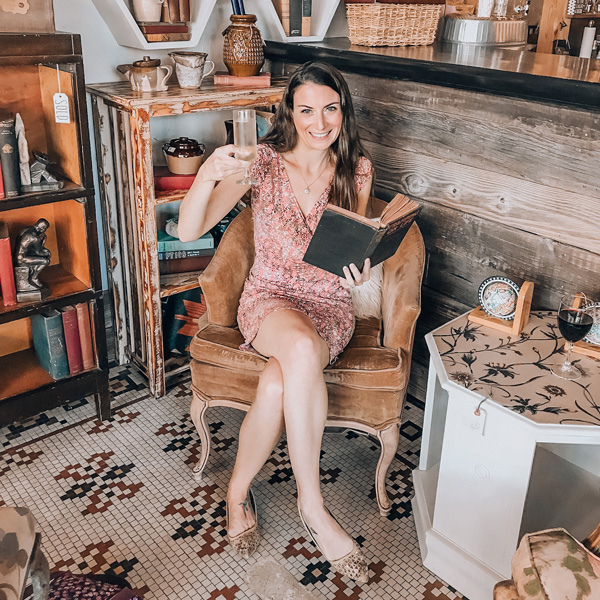 Christine (she/her) is the owner, lead editor, and tipsy book sommelier of The Uncorked Librarian LLC, an online literary publication showcasing books and movies to inspire travel and home to the famed Uncorked Reading Challenge.
With a BA in English & History from Smith College, an MLIS from USF-Tampa, and a U.S. Fulbright Fellowship in Christine's back pocket, there isn't a bookstore, library, or winery that can hide from her. Christine loves brewery yoga, adopting all of the kitties, and a glass of oaked Chardonnay. Charcuterie is her favorite food group.