15 Best Books Set In Massachusetts To Read Before You Go
Travel across New England with the best books set in Massachusetts to inspire your travels – fiction and nonfiction.
Christine grew up in New England and attended Smith College in Northampton, MA, leaving a soft spot in her heart for this region.
Some of the best Massachusetts cities and destinations include NoHo, Deerfield (Yankee Candle anyone?!), the Berkshires, Cape Cod for summers, Cambridge, Salem for Halloween, and of course, the cultured city of Boston.
You can find some hidden gems in Springfield, too, and don't forget about the luxurious Martha's Vineyard.
Plus, did you know that Massachusetts is a haven for literary travelers?
The state is home to the Eric Carle Museum, The Amazing World of Dr. Seuss Museum, and the Norman Rockwell Museum.
Find homages to Louisa May Alcott, Herman Melville, Emily Dickinson, Ralph Waldo Emerson, Henry David Thoreau, and Nathaniel Hawthorne.
There is also a plethora of books set in Boston and across Massachusetts that you don't want to miss.
So, if you are headed up north, what should you read?
Below, enjoy the top books that take place in Massachusetts that will not only transport you there, but also teach you about life, love, family, and hard work.
Be sure to let us know your favorite books about Massachusetts in the comments, too. Let's get started!
Read across America with the best books set in every state.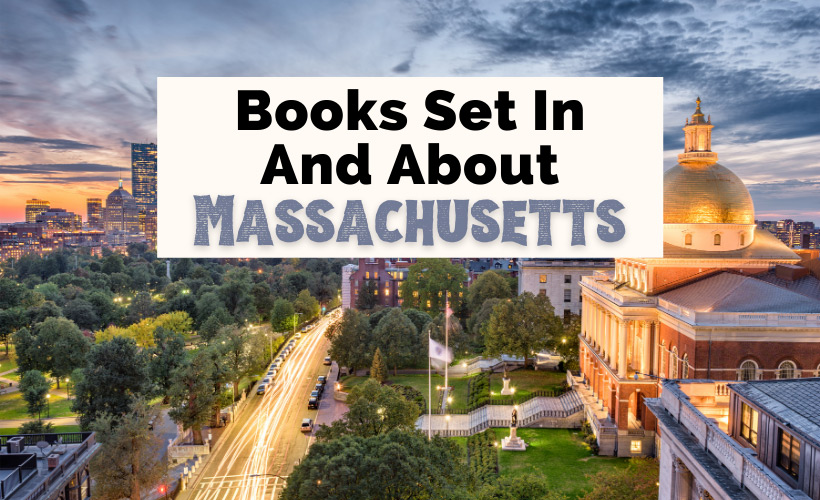 Grab your favorite books on Massachusetts here:
15 Best Books Set In Massachusetts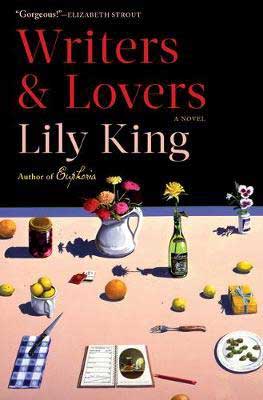 Writers & Lovers by Lily King
One of our favorite books set in Massachusetts from 2020, Writers & Lovers is a humbling story about love, creativity, and overcoming loss.
Casey Peabody is a writer trying to overcome the loss of her mother.
Working as a waitress to pay the bills, Casey needs health insurance and a higher salary to pay off her college loans. Her character is reminiscent of Hannah Horvath in Girls.
Casey's relationships also mirror Bridget Jones's: One suitor is handsome and well-off while the other is a free and hurting spirit.
Ultimately, Writers & Lovers guarantees small-town, New England vibes and will open up your heart.
We originally heard about Writers & Lovers from Jenna Bush's Book Club series on the Today Show – and we are so grateful.
Find even more books about writing, preserving, and reading books.

Read Writers & Lovers: Amazon | Goodreads | Book Information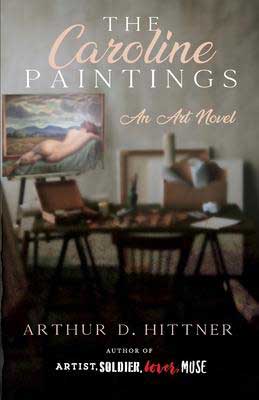 The Caroline Paintings by Arthur D. Hittner
If you are looking for indie books set in Boston and Florida, be sure to check out one of our favorite lesser-known authors, Arthur D. Hittner, and his title, The Caroline Paintings.
This art fiction book depicts the perfect multi-dimensional, tempting young muse.
After winning a bidding war over a storage locker filled with junk, Florida snowbird and Red Sox fan, Jerry, thinks he might have uncovered a hidden gem or two.
Unsigned paintings send Jerry around the United States to uncover the mysterious artist and his rather young and stunning muse.
With altering stories and timelines, meet the woman inside the painting and her not-so-tragic plight.

Read The Caroline Paintings: Amazon | Goodreads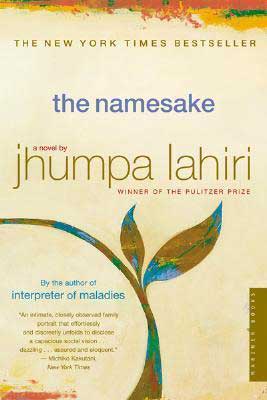 The Namesake by Jhumpa Lahiri
One of our favorite books of all time, The Namesake follows the Ganguli family who moves from Calcutta to Cambridge and the Boston suburbs in the 1960s.
Ashoke is finishing his engineering degree at MIT while his new wife, Ashima, heartbreakingly pines for her family back in India.
When their first child is born, Indian custom dictates that the child is given an official name and then a second name from the great-grandmother.
However, when the family name never arrives via mail, Ashoke gifts his son a nickname, Gogol, after one of the most beloved Russian writers that influenced him more than you can imagine.
The Namesake teaches us the meaning behind who we are, our home, and who we can become in both the present as well as through flashbacks.
For books that take place in Boston, we've re-read this one multiple times – which says a lot!
Find even more books by award-winning Jhumpa Lahiri on our India books reading list as well as our books about Italy list.

Read The Namesake: Amazon | Goodreads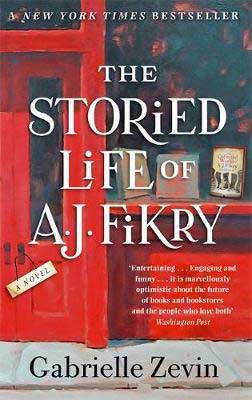 The Storied Life of A.J. Fikry by Gabrielle Zevin
The Storied Life Of A.J. Fikry is technically set on Alice Island – a remote New England location – which certainly resembles Martha's Vineyard in Massachusetts.
A.J. Fikry's life is a tad sad and messy. His wife died, his bookstore is failing, and someone has stolen his prized Poe poems.
What do we tend to do when we are hurting? We might just isolate people and ourselves, and Fikry does not like change.
When a mysterious package lands at his door, A.J. slowly starts to transform into a new man.
For books that take place in Massachusetts – well, most likely – The Storied Life Of A.J. Fikry promises to be the most heartwarming.
You'll certainly enjoy this story for its bookstore and endearing characters.
Head to more islands, imaginary and real, via a good book.

Read The Storied Life of A.J. Fikry: Amazon | Goodreads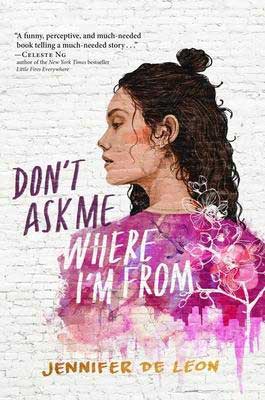 Don't Ask Me Where I'm From by Jennifer De Leon
Liliana Cruz is positioned in a Boston school system dynamic that resembles Starr's in The Hate You Give. Her inner-city high school is underfunded and a mess.
However, her father – who abandoned her yet again – signs her up for METCO, a "desegregation program," before leaving.
This new school in Westburg is predominantly White, and as a half-Guatemalan and half-Salvadorian, Liliana stands out.
Liliana begins to change, alienating herself from her old friends. Even worse, Liliana learns that her father didn't actually abandon her. He's been deported back to Guatemala.
For books that take place in Boston, Don't Ask Me Where I'm From dives head first into racism and immigration, calling into question our flawed institutions.
However, be forewarned that the writing isn't as strong as it could be and the storyline falls a bit flat, at least for us.
Parts feel a bit stereotypical and surface-level. We wanted more.
However, other reviewers have mixed opinions here – and Don't Ask Me Where I'm From averaged over 4 stars on Goodreads.

Read Don't Ask Me Where I'm From: Amazon | Goodreads | Book Information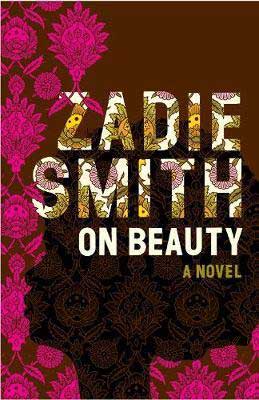 On Beauty by Zadie Smith
In the fictional college town of Wellington, set outside of Boston, Massachusetts, Zadie Smith introduces us to a British/American and interracial family living in the U.S. in her literary novel, On Beauty.
Shortlisted for the Man Booker Prize in 2005 and winner of the 2006 Orange Prize for fiction, the liberal atheist Belsey family finds themselves at odds with the ultra-conservative Kipps.
The two families must navigate their differences along with the competitive college work environment, affairs, race, and debates over affirmative action.
For books set in Massachusetts, On Beauty promises to be entertaining, humorous, and thought-provoking – all of which confirm Zadie Smith's undeniable literary talent.

Read On Beauty: Amazon | Goodreads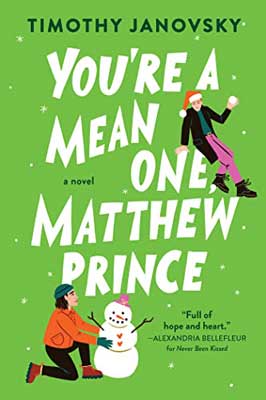 You're A Mean One, Matthew Prince by Timothy Janovsky
If you enjoy queer Christmas novels with over-the-top protagonists, Matthew Prince will remind you a lot of Lindsay Lohan in Falling For Christmas.
Yes, we just went there.
After breaking up with his couple and regrettably buying an island, Matthew's parents have exiled him to small-town Massachusetts just outside of the Berkshires to spend the holidays with his grandparents.
All Matthew has to do is survive and prove himself worthy of their trust – and credit cards – once again.
However, Matthew isn't expecting a college student as his roommate, and Hector is bi, nerdy, and hot, especially when he's chopping wood.
The two team up on the community's charity event, each with their own motives.
However, is love in the air? And, will Matthew learn how to branch out from under his parents' wealth and name?
Is there redemption in small-town New England?
For books on Massachusetts – especially small-town life – devour a Hallmark-esque story about socio-economics, love, education, and family.
Uncover even more books that take place in the wintertime.

Read You're A Mean One, Matthew Prince: Amazon | Goodreads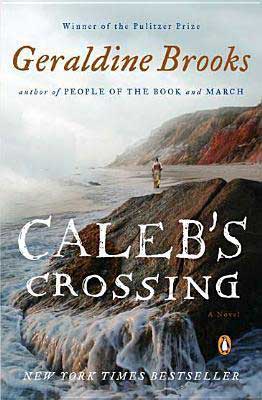 Caleb's Crossing by Geraldine Brooks
Growing up in Martha's Vineyard in the mid-1600s, Bethia Mayfield is stuck amongst the strict English Puritans.
Her father is a minister hoping to convert the locals.
When Bethia meets Caleb, the son of a chieftain, they become friends against their greatest differences.
Caleb goes on to become the first Native American graduate of Harvard College, balancing beliefs and cultures.
Inspired by a true story, Caleb's Crossing is one of the most poignant books set in Massachusetts about the land's early development and the hardships that sprouted from superstition and stereotypes.

Read Caleb's Crossing: Amazon | Goodreads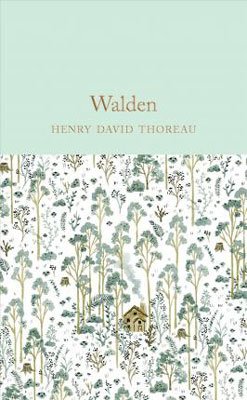 Walden by Henry David Thoreau
Head to Walden Pond outside of Concord, Massachusetts in Walden by Henry David Thoreau.
In 1845, Thoreau built a cabin on the banks of the pond on a piece of land owned by Ralph Waldo Emerson,
Many of our famous – and sometimes cliché – quotes come from Thoreau's time at Walden, where he religiously journaled everything that he observed, including the most minutiae of nature.
Walden is the product of two years of Thoreau's time and offers reflections about society, our existence, and the environment.
For classic books set in Massachusetts, Walden is a must.

Read Walden: Amazon | Goodreads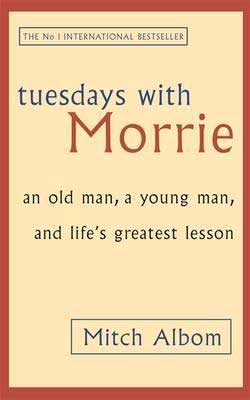 Tuesdays With Morrie by Mitch Albom
For nonfiction books that take place in Massachusetts and one of the most popular published in the '90s, Mitch Albom's Tuesdays With Morrie transports readers to West Newton.
Mitch and Morrie Schwartz meet every Tuesday to discuss the meaning of life. Morrie was Mitch's college professor from twenty years ago.
Mitch, thankfully, reconnects with Morrie, albeit at the end of his life.
Plagued with ALS, Morrie is dying, but before he does, he gives Mitch a few final life lessons, making this quite a thought-provoking book.

Read Tuesdays With Morrie: Amazon | Goodreads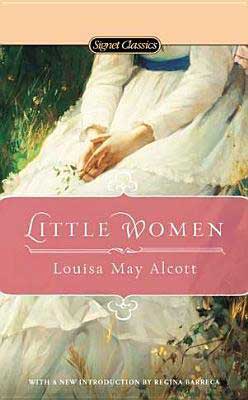 Little Women by Louisa May Alcott
Another book set in Concord, Massachusetts, we all know Louisa May Alcott's Little Women.
A classic coming-of-age story, follow along with Meg, Jo, Beth, and Amy – four very different March sisters as they grow into young women.
Set during the Civil War, the novel examines the role of women, ambition, society versus family obligations, and love and death.

Read Little Women: Amazon | Goodreads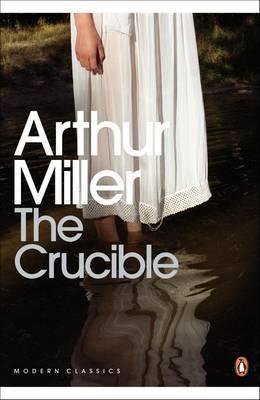 The Crucible by Arthur Miller
One of the best classic books on Massachusetts – and its dark past – don't skip over Arthur Miller's The Crucible, especially if you are interested in the Salem Witch Trials.
Similar to The Scarlet Letter, The Crucible takes place in 1692 during strict Puritan times.
Along with illicit love affairs, extreme religious suppression, and prejudice, the townspeople scapegoat witchcraft for all of their own wrongdoings.
Condemning women as "witches" to save themselves, the town falls under public scrutiny.
The Crucible is a poignant commentary about mob mentality and evil.

Read The Crucible: Amazon | Goodreads | Book Information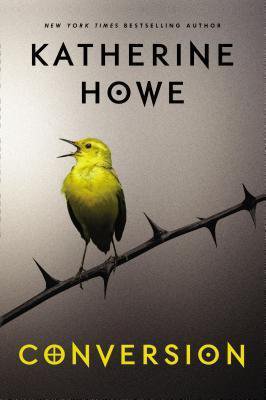 Conversion by Katherine Howe
If you like books similar to The Crucible, Conversion is a modern-day young adult novel about the Salem Witch Trials set in Danvers, Massachusetts.
The girls at St. Joan's Academy are reading Arthur Miller when strange things start happening. Tics, seizures, and hair loss plague the school.
Like the Salem witch craze, rumors, accusations, and of course, mass panic ensues. What is really happening here? And, can we learn from the past?
Peer into mental health and the pressures of high school along with characters reminiscent of Mean Girls.
If you enjoy books about witches, Conversion is certainly for you.

Read Conversion: Amazon | Goodreads | Book Information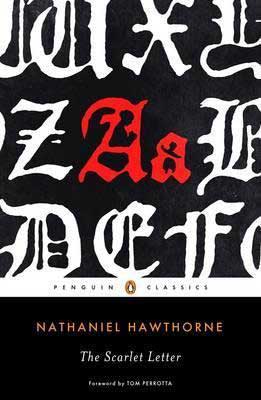 The Scarlet Letter by Nathaniel Hawthorne
Set in Massachusetts Bay Colony in the 17th century, Nathaniel Hawthorne's The Scarlet Letter is widely read as part of public high school curriculums.
While some criticize the details for being too ornate for Puritan Boston, you still get an overbearing sense of guilt-inducing and condemning Puritan society.
Hester Prynne wears a scarlet "A' across her garb as her "impish" child, Pearl, bounces around the world.
The townspeople imprison Hester for adultery; she had a child with another man even though her husband was presumed lost at sea.
Through her kind and charitable actions, Hester attempts to redeem herself in the eyes of the unforgiving community.
The Scarlet Letter begins with a narrator located in Salem, MA, and is one of the most widely read classic books set in Boston.

Read The Scarlet Letter: .Amazon | Goodreads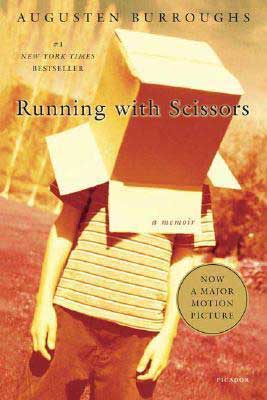 Running With Scissors by Augusten Burroughs
At age 12, Augusten Burroughs' mother's psychiatrist is raising him – sort of. He stops attending school and there are certainly no rules.
A true story – well, there is a lot of contention here, including a $2 million dollar defamation claim – learn how Augusten survives his unconventional and trying circumstances.
Running With Scissors is a famous nonfiction book set in Northampton, MA.
Read Running With Scissors: Amazon | Goodreads
Save These Books That Take Place In Massachusetts For Later: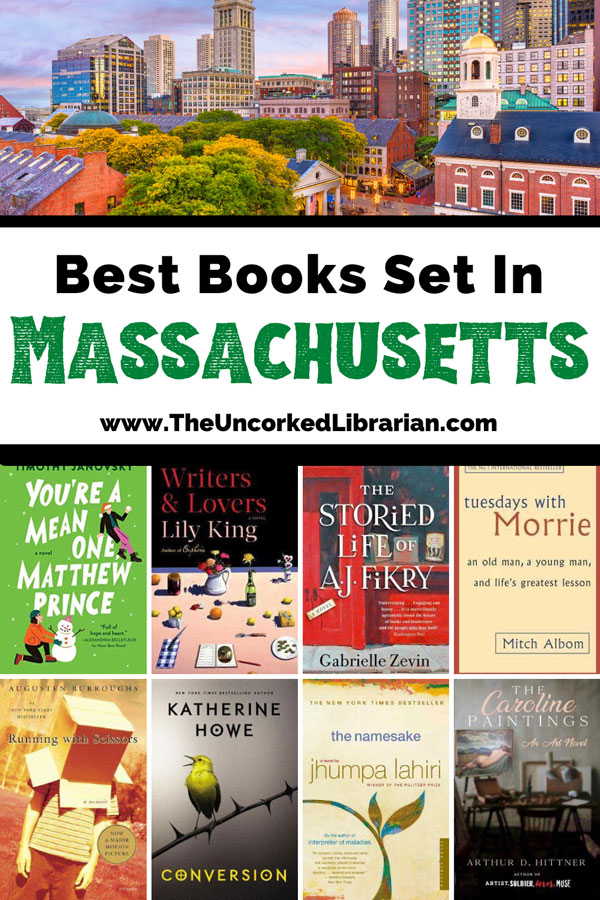 Grab your favorite books set in Massachusetts here:
Which books on Massachusetts – history, culture, and everyday life – do you recommend?
Have you visited Massachusetts and taken a literary tour on your own? What is your favorite MA destination?
We especially love Boston and Northampton.
And, which books on Massachusetts do you recommend reading before going? How about books set in Boston – there are so many!
Be sure to let us know in the comments.
More Book Lists You Might Enjoy:
New York City & State Books
All of our North America Reading Lists
Books Across The World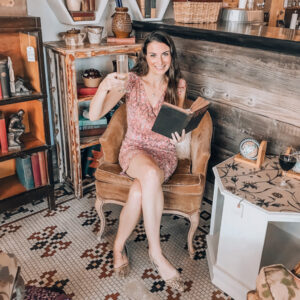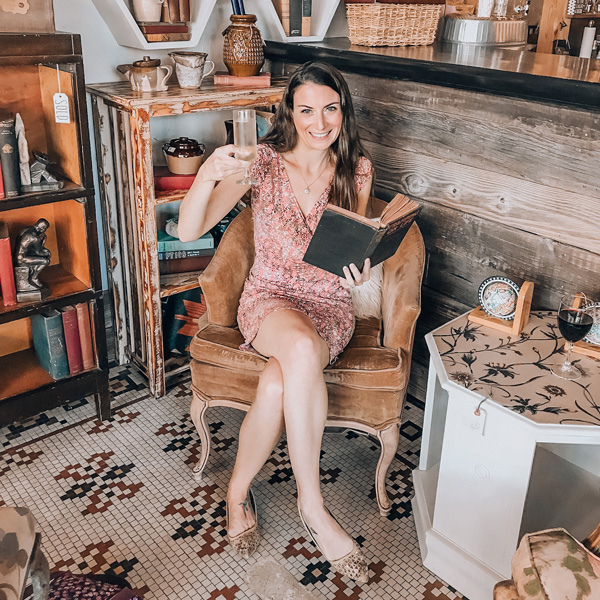 Christine (she/her) is the owner, lead editor, and tipsy book sommelier of The Uncorked Librarian LLC, an online literary publication showcasing books and movies to inspire travel and home to the famed Uncorked Reading Challenge.
With a BA in English & History from Smith College, an MLIS from USF-Tampa, and a U.S. Fulbright Fellowship in Christine's back pocket, there isn't a bookstore, library, or winery that can hide from her. Christine loves brewery yoga, adopting all of the kitties, and a glass of oaked Chardonnay. Charcuterie is her favorite food group.