Travel back in time with the most iconic and best books from the '90s – sure to spark your 1990s nostalgia. What a decade!
Whether you were born in the '90s or have seen relics such as Furby, Tamagotchis, endless episodes of Friends, beanie babies, and images of Blockbuster, you know the 1990s was an iconic decade.
Along with a revival in Lisa Frank notebooks and Pogs, the decade brought some incredible '90s books, many of which were made into equally – if not, more so – famous movies.
So, what are the best books of the 1990s to read for the first time or to re-read and spark that nostalgia? Who were the top authors of the time?
Below, find top 1990s books in all genres, including cult classics, tales of dark academia, thrillers, and controversial memoirs. Let's get started!
*Please note that while all of these books were published in the 1990s, many of the book covers and links are for newer editions.
Read across time with the best books from every decade.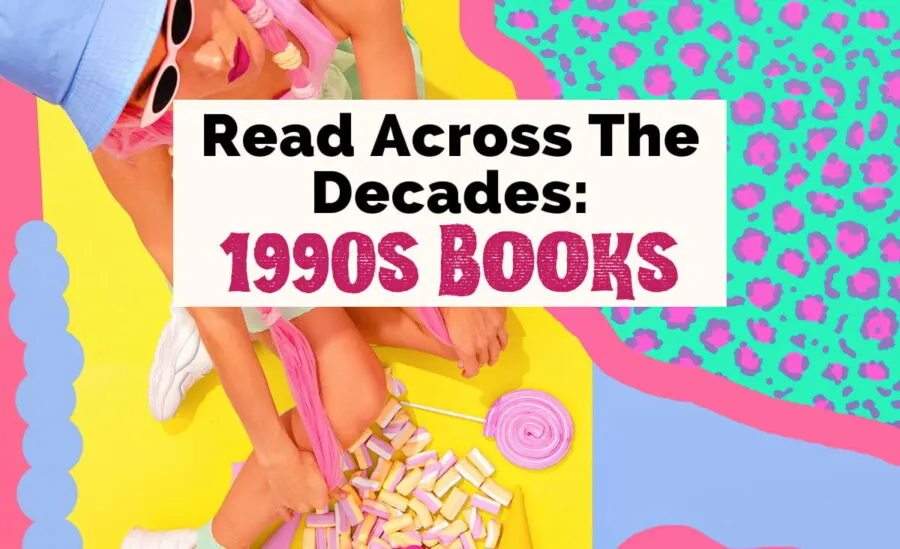 Grab your favorite '90s books:
25 Books From The '90s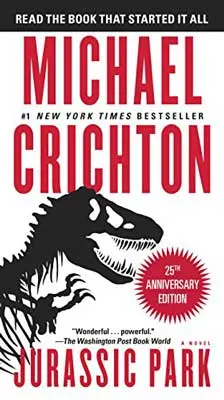 1. Jurassic Park by Michael Crichton (1990)
Before it was better known as a Stephen Spielberg film, Jurassic Park was one of the most iconic books from the '90s – and one that's set in Costa Rica.
You know the story: dinosaur DNA found in insects is used to clone long-extinct terrifying monsters, to be showcased to the public in a tropical park.
A few workplace health-and-safety incidents have the investors spooked, so the billionaire founder brings in consultants to put new failsafes in place.
This is a crash-course cautionary tale about genetic engineering, and absolutely worth a read (even if you think you already "know" the story).
Explore even more great books made into movies, and see what other movies took place in Costa Rica.

Read Jurassic Park: Amazon | Goodreads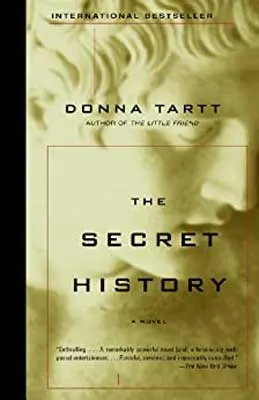 2. The Secret History by Donna Tartt (1992)
The Secret History is not only an iconic dark academia novel; it's also one of the best books of the 1990s.
Donna Tartt's debut novel was an instant best-seller when it was first published in 1992, and it's still going gangbusters three decades later.
It's a story of intrigue, privilege, and murder, set in a small (but elite) liberal arts college in Vermont.
The fascinating and compelling cast of characters is a close-knit group of classics students, led by the enigmatic but charming professor Julian Morrow.
They're academically gifted and socially isolated. It all comes to a tragic head when one of them is murdered.

Read The Secret History: Amazon | Goodreads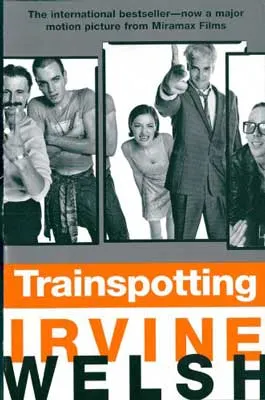 3. Trainspotting by Irvine Welsh (1993)
If you are looking for novels set in Edinburgh that teach you about its darker underbelly, this book recommendation might just be for you.
Irvine Welsh is a big literary name now, but in the early '90s, he was completely unknown.
Trainspotting, his debut novel, was released in 1993, and its impact still reverberates through to the present day.
It is styled as a series of short stories about the lives of heroin users, and those who exist in their orbit. It's dark, gritty, and nihilistic – everything a book needs to achieve cult status.
Of all the '90s books nominated for Booker Prizes, this is the only one that has the distinction of being disqualified for "offending the sensibilities of two judges."
Find even more great books on Scotland – life, history, and culture – to read before traveling there.

Read Trainspotting: Amazon | Goodreads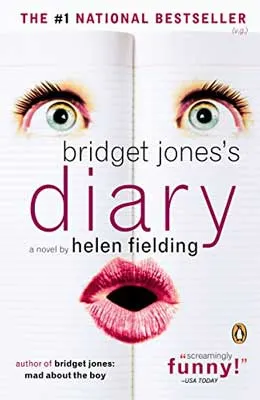 4. Bridget Jones's Diary by Helen Fielding (1996)
Bridget Jones's Diary is to books from the '90s as Pride And Prejudice is to books from the 1800s.
This contemporary adaptation places the protagonist – every bit as lovable as Austen's Lizzie Bennet – in '90s London, caught between a dignified, awkward man and a roguish, handsome one.
Originally published as a series of columns in The Daily Telegraph, the novel has gone on to sell millions of copies worldwide and spawned two sequels, as well as a major film franchise starring Renee Zellweger and Colin Firth (the O.G. Mr. Darcy himself).
Read more about the British rom-com film adaptation here – along with finding even more great British romance movies to watch.

Read Bridget Jones's Diary: Amazon | Goodreads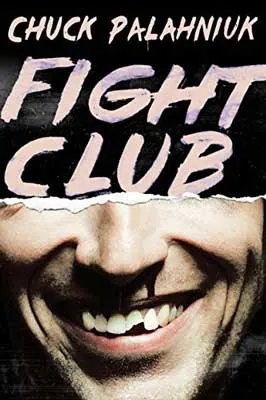 5. Fight Club by Chuck Palahniuk (1996)
Sure, if your date has Fight Club on their bookshelves, some might consider it a red flag – but Chuck Palahniuk's most famous novel is still undoubtedly one of the most significant '90s books.
Palahniuk was inspired by his co-workers' reaction when he showed up to work one day battered and bruised.
He first wrote Fight Club as a short story but worked on expanding the story into a novel after his first full-length manuscript (Invisible Monsters) was roundly rejected by publishers and agents.
Fight Club has since become a symbol of both toxic masculinity and the changing role of men in society.

Read Fight Club: Amazon | Goodreads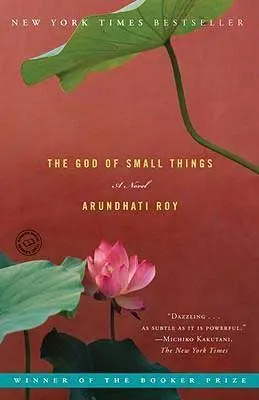 6. The God Of Small Things by Arundhati Roy (1997)
The God Of Small Things was one of the best books of the '90s – so good, in fact, that the author Arundhati Roy didn't write another one for twenty years.
It's a family drama about fraternal twins whose lives are torn apart by the Keralan "Love Laws" of the 1960s.
As the title suggests, Roy focuses on the small things – supposedly insignificant objects and moments – that shape the lives of people.
Roy drew upon her own Syrian Christian and Hindu lineage, her parent's divorce, and other aspects of her own life to draw a rich and masterful portrait, for which she was awarded the Booker Prize in the year of its release.
Explore more books set in India.

Read The God Of Small Things: Amazon | Goodreads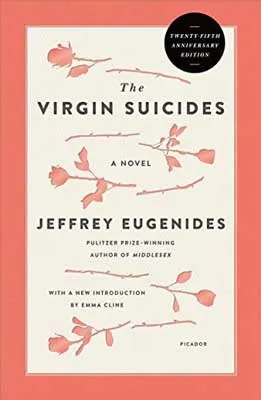 7. The Virgin Suicides by Jeffrey Eugenides (1993)
The Virgin Suicides is not only one of the most haunting 1990s books; it also launched two remarkable creative careers.
First, it was the debut novel of Jeffrey Eugenides, a uniquely talented writer who crafts the most fascinating and complex characters of contemporary literature.
Then, in 1999, Sofia Coppola made her directorial debut with the film adaptation starring Kirsten Dunst.
Despite the dark and triggering content (the doomed Libson sisters, each of whom dies by suicide before the book's end), it's an intriguing story of a suburban nightmare that continues to fascinate and devastate readers around the world.

Read The Virgin Suicides: Amazon | Goodreads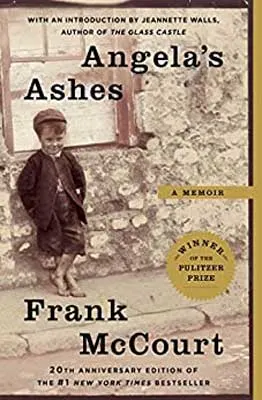 8. Angela's Ashes by Frank McCourt (1996)
Few '90s books are as acclaimed – or as controversial – as Angela's Ashes, Frank McCourt's memoir of his Irish-American childhood.
McCourt was awarded a Pulitzer Prize, a National Book Critics Circle award, and the Boeke Prize, as well as being elected the Irish American Of The Year following its release.
However, he was also subject to strenuous public criticism for allegedly fabricating or exaggerating his impoverished upbringing.
His mother famously walked out of a dramatic performance by McCourt and his brother, saying it was "all a pack of lies."
McCourt has since admitted that Angela's Ashes is "a memoir, not an exact history," but its disputed veracity seems to have made no dent in its enduring popularity.
Explore more of the best books about Ireland.

Read Angela's Ashes: Amazon | Goodreads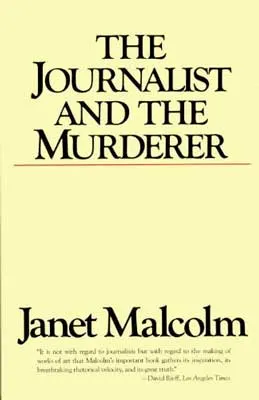 9. The Journalist and the Murderer by Janet Malcolm (1990)
A book about journalistic ethics doesn't sound like a likely candidate for the best books of the '90s, but Janet Malcolm was such an incredible writing talent that she made it work.
The Journalist And The Murderer is her interrogation of the professional (and personal) choices of journalist Joe McGinnis in writing his 1983 true crime book Fatal Vision.
McGinnis famously ingratiated himself with the (now convicted) murderer, former Special Forces captain Dr. Jeffrey R. MacDonald, and inserted himself into the legal defense case in order to gain access.
Murderinos must read this ever-timely account of the ethical considerations at the heart of this non-fiction sub-genre.

Read The Journalist and the Murderer: Amazon | Goodreads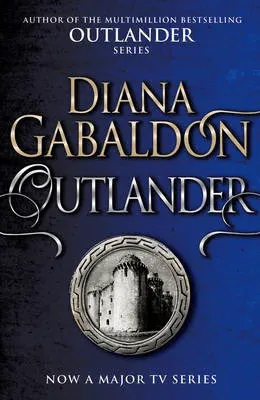 10. Outlander by Diana Gabaldon (1991)
Outlander – originally published as Cross Stitch in 1991 – was voted the second most-loved book of all time by Americans in the PBS Great American Read, second only to To Kill A Mockingbird.
Surely, that alone makes it one of the best books of the 1990s.
If that's not enough to convince you, consider that it has sold over 25 million copies around the world, and along with its sequels, it is one of the best-selling book series of all time.
Gabaldon blends genres–historical fiction, fantasy, adventure, and romance–in a gripping story that runs across two timelines.
If you enjoy Outlander, read even more novels featuring time travel.

Read Outlander: Amazon | Goodreads | More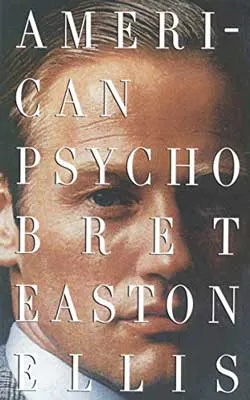 11. American Psycho by Bret Easton Ellis (1991)
When you picture Manhattan at the end of the 20th century, what comes to mind?
If your first thought is of yuppie greed – investment bankers, supermodels, and stock market jockeys – then American Psycho will definitely blow your mind.
One of the most controversial '90s books, later popularised by the movie adaptation starring Christian Bale as the titular psycho Patrick Bateman, it depicts a gruesome and violent underbelly of that particular microcosm of '90s culture.
This serial killer book is still banned in many parts of the world, because of its graphic violence (including horrific sexualized violence), with some places even going so far as to shrink-wrap it for sale.
Explore even more novels set in New York City & State.

Read American Psycho: Amazon | Goodreads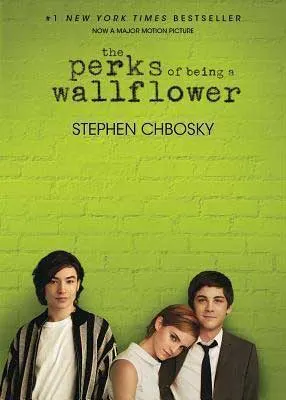 12. The Perks Of Being A Wallflower by Stephen Chbosky (1999)
We tend to think of young adult books as a more recent phenomenon, but one of the best books of the '90s is a quintessential YA drama: The Perks Of Being A Wallflower.
It's also a great LGBTQ+ book for teens.
What's more, The Perks Of Being A Wallflower can be enjoyed by teens and adult-adults alike, as a piercing coming-of-age novel about repressed trauma and the bonds of adolescent friendship.
Styled as a series of letters from the protagonist Charlie, addressed to his anonymous (possibly imaginary) "friend," it depicts the struggle of growing up when you're not sure you can necessarily trust your own mind, let alone the people around you.
Explore even more friendship novels.

Read The Perks Of Being A Wallflower: Amazon | Goodreads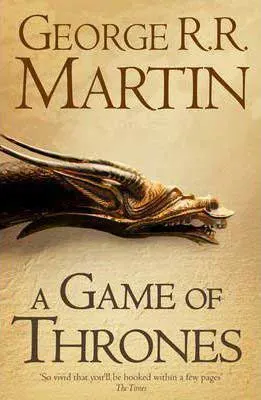 13. A Game Of Thrones by George R.R. Martin (1996)
If everything you know about the Song Of Ice And Fire series comes from the HBO TV show, then you need to strap in, because A Game Of Thrones was one of the best books of the 1990s.
The doorstop fantasy novel – the first in the still-ongoing series – has it all. Politics, romance, adventure, drama, fantasy world maps, and dragons: what more could you ask for?
Even readers who don't normally go for high fantasy will find something in here to love.
Three main storylines unfold simultaneously, and the book gives readers deeper insight into the perspectives of each of the major players than the show ever did.
The complexity of Martin's world is second to none.

Read A Game Of Thrones: Amazon | Goodreads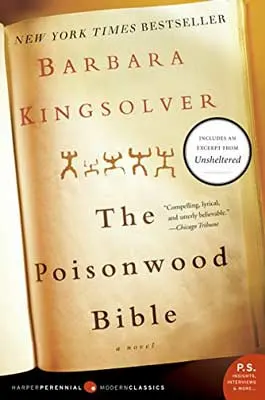 14. The Poisonwood Bible by Barbara Kingsolver (1998)
If "stranger in a strange land" stories are your jam, you need to check out The Poisonwood Bible, one of the most breathtaking '90s books.
The family at the heart of the story, the Prices, are missionaries, and they abruptly shift from their home in Georgia to the remote village of Kilanga in the Belgian Congo.
The patriarch of the family is a Southern Baptist minister racked with guilt, a fascinating character in his own right.
However, the way the story unfolds through the perspectives of the women in his family – his wife and daughters – is what makes this a truly masterful novel.
Check out even more well-known 50 States books.

Read The Poisonwood Bible: Amazon | Goodreads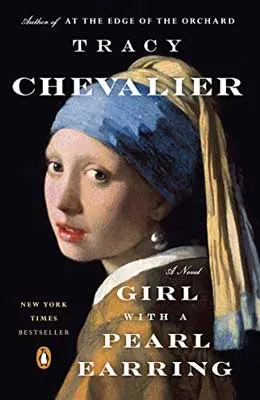 15. Girl With A Pearl Earring by Tracy Chevalier (1999)
Art buffs know Girl With A Pearl Earring as the Johannes Vermeer oil painting (circa 1665, the Dutch Golden Age).
Tracy Chevalier took her inspiration from the painting to write her novel of the same name, one of the best historical fiction books from the '90s.
She has said that the girl's "ambiguous look" led her to wonder about the story behind it.
In Chevalier's version of events, the titular girl is Griet, a teenager forced to take employment in Vermeer's home as a maid.
Despite her low status, the master painter recognises her unique eye for art, and she unintentionally becomes his muse.

Read Girl With A Pearl Earring: Amazon | Goodreads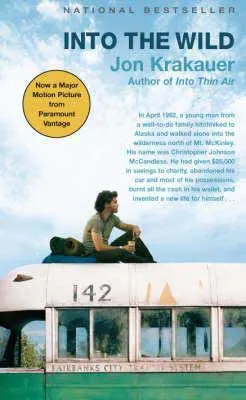 16. Into The Wild by Jon Krakauer (1996)
There are plenty of '90s books about going on adventures and seeing new parts of the world, but if you're looking for a more realistic take, you need to pick up Into The Wild.
As a journalist and one of our favorite travel writers, Jon Krakauer took a particular interest in the story of Chris McCandless, a middle-class suburban boy who gave up his comfortable, privileged life (not to mention his college fund!) to hike into the Alaskan wilderness where he met his tragic end.
Krakauer expanded his original 9,000 word article into this non-fiction book, which went on to become an international bestseller.
If you love hiking books, you should also check out Into Thin Air (1997), Krakauer's account of his experience in the 1996 Mount Everest disaster.
Both books are fantastic books to gift dad on Father's Day.

Read Into The Wild: Amazon | Goodreads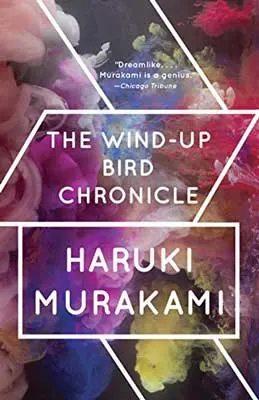 17. The Wind-Up Bird Chronicle by Haruki Murakami (1997)
Translated into English by Jay Rubin
The Wind-Up Bird Chronicle is one of the best books from the '90s a few times over.
It was originally published in three volumes, in Murakami's native Japanese: Book of the Thieving Magpie (泥棒かささぎ編, Dorobō kasasagi hen), Book of the Prophesying Bird (予言する鳥編, Yogen suru tori hen), and Book of the Bird-Catcher Man (鳥刺し男編, Torisashi otoko hen), in 1994-95.
Then, the first "official" English translation was released as a single volume in 1997.
It's the story of an exceedingly average and passive Japanese man, whose mundane domestic life turns into an adventure when he begins to search for his missing cat.
Explore even more of the best Japanese books.

Read The Wind-Up Bird Chronicle: Amazon | Goodreads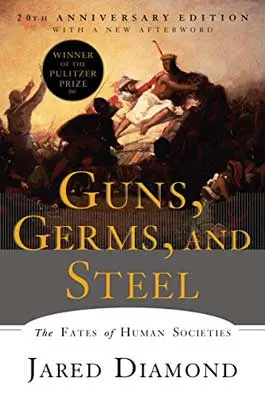 18. Guns, Germs, and Steel by Jared Diamond (1997)
Some non-fiction books are so penetrating and tell us so much about the world we live in, that they become instant classics and continue to be read decades later (even after some of the information they contain has aged out of accuracy).
That's definitely the case for Guns, Germs, and Steel, one of the best books of the '90s.
Jared Diamond's transdisciplinary non-fiction book endeavors to explain why some civilizations dominate while others fade away, or are conquered.
This book will completely change the way you understand the positive feedback loops that we take for granted in history.

Read Guns, Germs, and Steel: Amazon | Goodreads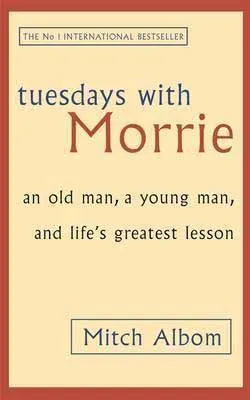 19. Tuesdays With Morrie by Mitch Albom (1997)
When sports columnist Mitch Albom decides on a whim to visit his old sociology professor one Tuesday, he does not realize the experience will be life-changing and inspire one of the most moving books from the '90s.
In Tuesdays With Morrie, Albom's memoir, he describes the fourteen visits he has with Morrie Schwartz –once a week, every Tuesday – as Morrie succumbs to Amyotrophic lateral sclerosis (ALS).
Alongside extracts from Schwartz's lectures and other supplementary material, Albom generously shares the lessons Morrie teaches him about living, dying, and everything in between.
Their story reached even more people when it was adapted to film in 1999.
Travel to MA with even more books set there.

Read Tuesdays With Morrie: Amazon | Goodreads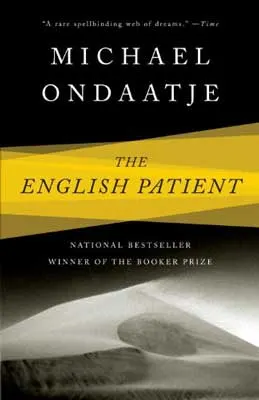 20. The English Patient by Michael Ondaatje (1992)
Four very different people – a man with severe burns, a Canadian Army nurse, a thief, and a Sikh sapper –find themselves brought together at an Italian villa during the Second World War.
Through multiple timelines and narrators, The English Patient incrementally reveals the burned man's memories of events prior to his injuries, alternating with the events at the villa.
Bibliophiles and history buffs will delight in the motifs and symbolism, such as the burned man's only possession: a copy of The Histories that miraculously survives.
This is one of the most enduring books from the '90s; not only did it receive the 1992 Booker Prize, but it was also awarded the Golden Booker in 2018.
Check out these books on WW2. Or, read more books about and set in Italy.

Read The English Patient: Amazon | Goodreads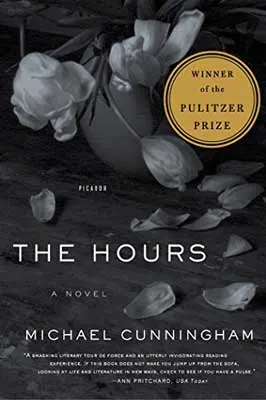 21. The Hours by Michael Cunningham (1998)
Rather than being a straight adaptation, The Hours weaves the story of Mrs. Dalloway into its plot, looking at the impact of Virginia Woolf's 1925 novel on three generations of women.
Clarissa lives in the present day and throws a party for her best friend, who is dying of AIDS.
Mrs. Brown is a suburban housewife in 1949, planning an intimate birthday celebration for her husband while reading Mrs. Dalloway for the first time.
And then there's Virginia Woolf herself, working on her novel while contending with her mental illness.
This is one of the best books of the 1990s, and certainly one of the most ingenious.
If you enjoy The Hours, explore more kick-butt women for historical fiction lovers.

Read The Hours: Amazon | Goodreads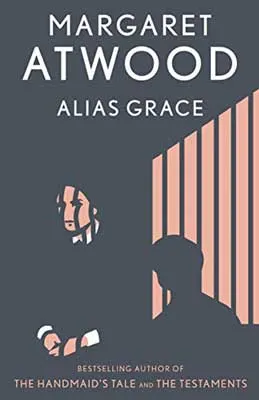 22. Alias Grace by Margaret Atwood (1996)
Both true crime fans and historical fiction lovers will enjoy Alias Grace.
Margaret Atwood has been a prolific author and poet for decades now, but this is definitely the best of her books from the '90s.
Atwood based the story on the real-life murders of Thomas Kinnear and his housekeeper Nancy Montgomery in 1843.
In the book (and in history), Kinnear's servant James McDermott was hanged for the crime, while his other servant, Grace Marks, was sentenced to life in prison.
Through fictionalized conversations between Grace and her psychiatrist, Atwood explores what it means to be an underprivileged woman in 19th century Canada, and what might drive one to murder.

Read Alias Grace: Amazon | Goodreads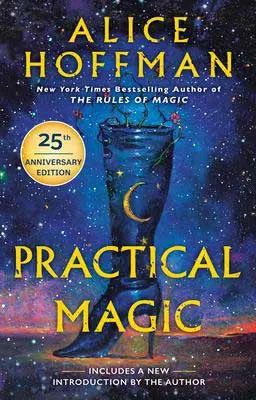 23. Practical Magic by Alice Hoffman (1995)
Of course, you're more familiar with the 1998 film adaptation of the same name, but Practical Magic is one of the most underrated 1990s books, a hidden gem of the decade.
Gillian and Sally are sisters and inherit the poor reputation that women of their Massachusetts family have endured for decades.
They're desperate to escape the rumors and suspicion – that their elderly aunts seem to encourage and delight in – but whether they run away or try to marry into respectability, their family ties keep pulling taut.
This is a wonderful, magical story for anyone in the mood for witchy books.

Read Practical Magic: Amazon | Goodreads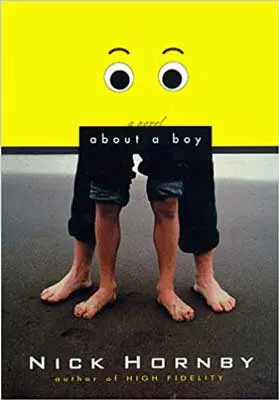 24. About A Boy by Nick Hornby (1998)
Will Freeman is, by anyone's standards, living the dream.
He lives a comfortable life on the royalties of a successful Christmas pop song he wrote back in the '90s, which leaves him free to pursue his passions (listening to records and sleeping with women).
When he has the ingenious idea to invent a fake son, in order to "connect" with women in a single mum's group, he doesn't foresee Fiona and her son, Marcus, changing his life – but they do.
About A Boy is one of the most heartwarming '90s books you'll read, perfect for fans of British rom-coms that don't sugarcoat the dark sides of life.
Travel to London with these books.

Read About A Boy: Amazon | Goodreads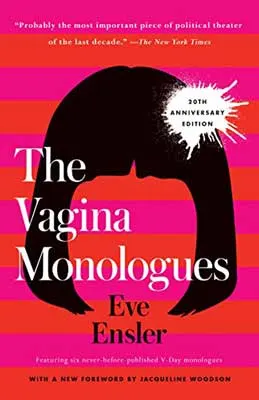 25. The Vagina Monologues by Eve Ensler (1998)
Even though it's mostly used as a punchline now, the episodic play The Vagina Monologues is actually one of the best books of the 1990s if you give it a chance.
It explores all of the subjects that are still headline news and viral thinkpiece catnip today: sex, body image, reproductive rights, periods, sex work, assault and harassment, intersectionality…
What's more, through productions of the play and the establishment of the V-Day Movement, Ensler has raised over $100 million to end gender-based violence and support victims.
Whether you read it on the page or see it on the stage, this is one of the '90s books that will pierce your heart and stay with you for years.

Read The Vagina Monologues: Amazon | Goodreads
Save These '90s Books For Later: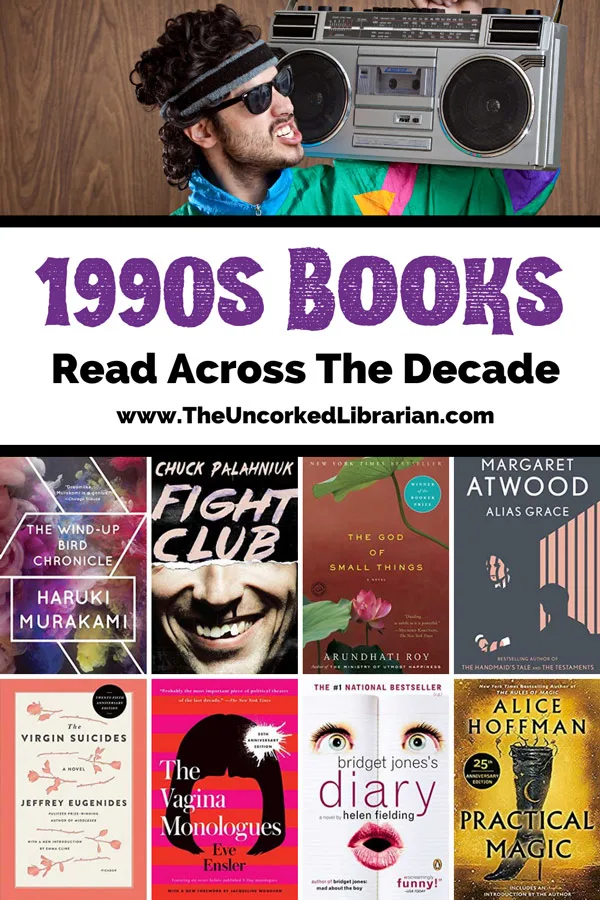 Grab the best books of the '90s here:
What are the best books of the 1990s?
If you were born or lived through the '90s, what are your favorite memories, inventions, and mementos?
What do you wish survived past the decade, and what 1990s trends do you hope never come back?
Lastly, which 1990s books do you love? Let us know in the comments!
This reading list is also a part of our 2022 Uncorked Reading Challenge.
You May Also Enjoy:
Novels For Time Travel Lovers
Top Books From The 1980s
Best '70s Books
1960s Books
Bestselling Books In The '50s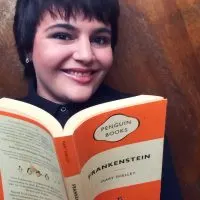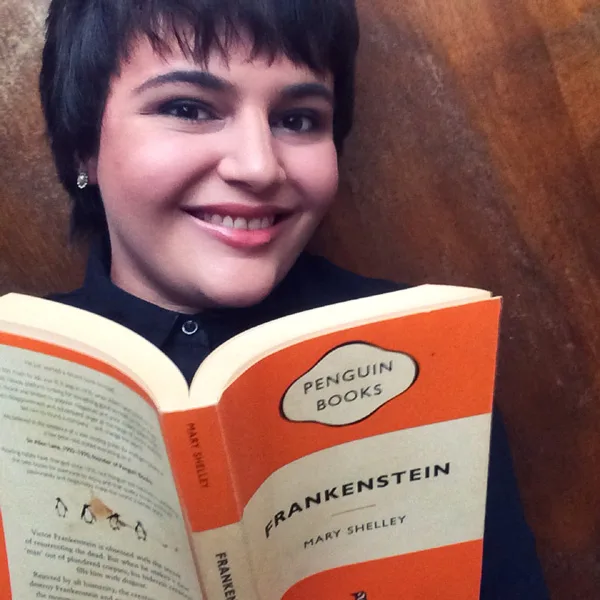 Sheree (pronouns: she/her) is a writer and book reviewer living on the land of the Gadigal people of the Eora nation (known as Sydney, Australia). She has been reviewing books on her blog, Keeping Up With The Penguins, since 2017. She reads books of all kinds and shares her thoughts on them all across the internet.