Travel across Central America with the best Costa Rica movies to watch right now – from, about, and set there.
Before traveling to Costa Rica, why not watch some of the most illuminating and powerful Costa Rica films to take you there and teach you more?
Many of the Costa Rican movies below will be both from and filmed in the country while others are merely set there.
Find a Costa Rican documentary to teach you about a different way to run a country, and watch a magical film about hope, redemption, and adventure.
Plus, a few of these movies on Costa Rica – including its history, everyday life, and culture – promise to inspire and uplift while others might make you cry.
So, which movies from, about, filmed in, and set in Costa Rica should you watch right now? Let's get started!
You may also enjoy these Costa Rica books.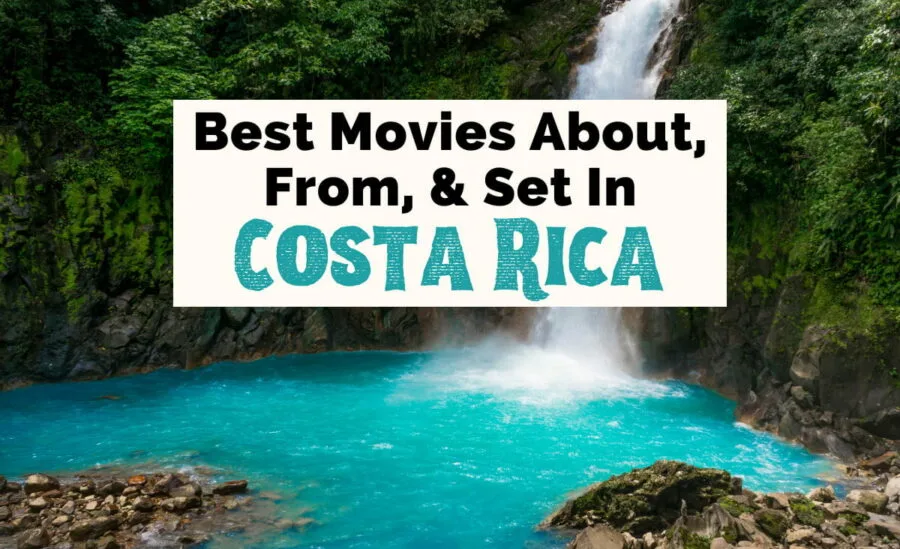 Grab your favorite books and movies here:
Express VPN – Using Virtual Private Networks (VPNs) allows you to view movies worldwide – and they help keep your information safe. Our writers couldn't have such diverse film reviews without a VPN.

Amazon Prime Video – Stream thousands of ad-free movies and TV series on demand with Prime Video.

Audible Plus: From Amazon, listen to Amazon Originals, podcasts, and audiobooks. They add new titles every week.
9 Best Costa Rica Movies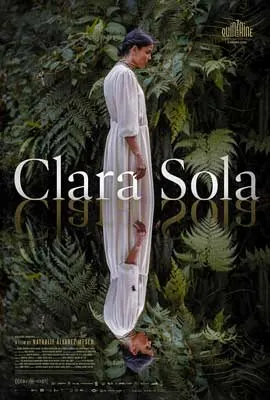 1. Clara Sola (2021)
One of the most transformative and spellbinding Costa Rican movies, Clara Sola has captured the attention of film critics nationwide and has earned dozens of nominations and awards.
In a remote Costa Rican village, a withdrawn woman, Clara, is considered by others – especially women – to be a "healer" and closer to God.
She is bound by religious and social conventions. But after years of being controlled, she experiences a mystical and sexual awakening.
Wanting to break free of her role as a healer to others, she begins to heal herself in the Costa Rican mountains.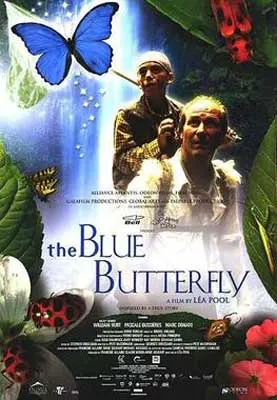 2. The Blue Butterfly (2004)
For Costa Rica movies based on true stories, The Blue Butterfly follows Pete Carlton – inspired by the real-life David Marenger – a terminally ill boy with cancer and a final wish to see the blue morpho butterfly.
Entomologist Alan Osborne – based on Georges Brossard – brings Pete to Costa Rica to find the butterfly in the jungle.
Pete is determined to catch the butterfly, believing it will cure his cancer. However, when they arrive, they discover the butterflies have already migrated.
Was the journey all for nothing or can something still be salvaged?
As one of the movies filmed in Costa Rica as well as Montreal, this Canadian drama is sure to transport you to the jungle.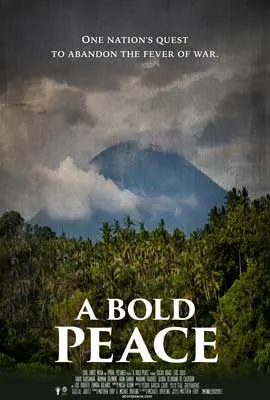 3. A Bold Peace (2016)
Over seventy years ago, Costa Rica became one of the only countries worldwide to disband their military and redirect the funding towards education, environmentalism, and social reforms.
A Bold Peace shares how Costa Rica has attempted to reduce military tension with a surprisingly positive and peaceful impact on its people and resources.
It features former government officials, scholars, journalists, and citizens of Costa Rica, sharing their stories of a nation committed to peace, prosperity, and happiness.
Americans, especially, should watch this eye-opening Costa Rica documentary to learn how a small Caribbean nation is trying to combat the militarization of the planet while improving its own national standards.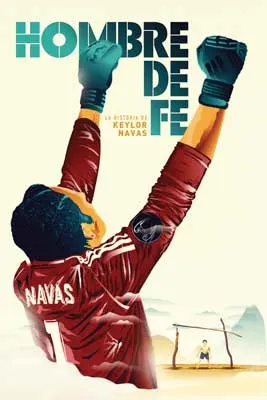 4. Hombre de Fe (2017)
In Hombre de Fe, uncover the inspiring story of Keylor Navas, a Costa Rican soccer player and goaltender.
From a rural and impoverished Costa Rican town, Navas rises to fame as one of the world's elite soccer players – but not without heartache and homesickness.
In order to make it as a professional player and help his family financially, Navas lives alone in San Jose.
He faces many hurdles before his determination lands him on the Deportivo Saprissa team, one of the country's best, and then on the Costa Rican national team.
Navas eventually goes on to play for Real Madrid, one of the world's top football clubs.
For inspiring movies on Costa Rica athletes, Hombre de Fe shares a humbling story of family, faith, and persistence.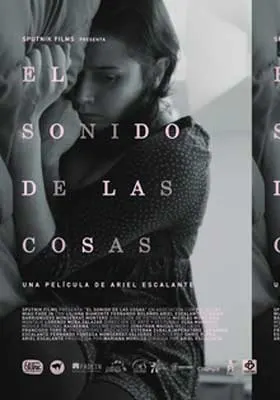 5. El Sonido de las Cosas | The Sound of Things (2016)
TW: suicide
In this Costa Rican film, Claudia, a young nurse who loves her job, struggles in the aftermath of her cousin's suicide.
She meanders through her day, hiding the truth, helping patients, and returning home to a quiet apartment.
She attends group therapy sessions with her grieving aunt, yet feels more comfortable with her own denial until she runs into an old friend – Santiago – in the hospital suffering in his own silence.
In this poignant character study, Claudia and Santiago's history and emotional turmoil are delicately unfolded.
And as Claudia learns Santiago's truth, she will be forced to confront the very emotions she's been avoiding.
Join The Uncorked Reading Challenge Today
---
Travel around the world with the Uncorked Reading Challenge. Get the best book and movie recs straight to your inbox. Sign Up Now.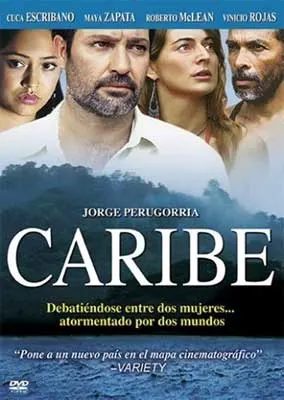 6. Caribe (2004)
For more dramatic Costa Rica movies, Caribe handles the threats to a couple's livelihood and relationship.
Vincente and Abigail run a banana plantation on the Costa Rican Caribbean coast.
Abigail's young and beautiful half-sister Irene – whom Abigail had never heard of – arrives to introduce herself.
Amidst the temptation Vincente feels, he is also dealing with the fall of banana prices and an off-shore drilling company's tempting offer to move in on the beautiful coast.
As Vincente finds himself in the middle of each struggle, will he give out to corporate greed, save his plantation, and avoid temptation?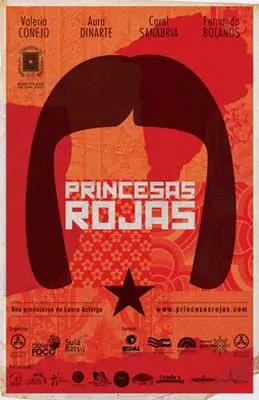 7. Princesas Rojas | Red Princess (2013)
Red Princess is one of the lesser-known Costa Rica films, yet it deals with the incredibly important cultural history of Central America.
It follows a young girl who is exiled twice: first from her country, then by her family.
In the 1980s, Claudia, along with her sister and parents, escape back to their home in Costa Rica after joining the Sandinista Revolution in Nicaragua.
To keep safe, their father has asked them to reveal nothing.
Claudia has a rebellious side, though, and she much prefers the songs from her Sandinista days to the religious choir she is forced to join.
Ultimately, Claudia wants to be back in Nicaragua, which proves problematic considering her father wants to be in Costa Rica, and her mother, in the US.
The film is not necessarily about the political conflict, though, but more so about internal turmoil and the confusing emotions that accompany the circumstances those like Claudia experience.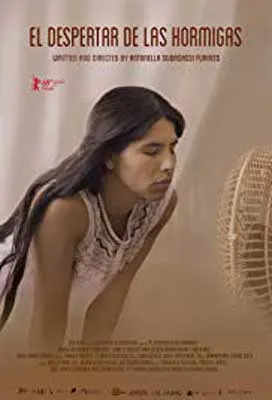 8. El Despertar de las Hormigas | The Awakening of the Ants (2016)
Isa is a 28-year-old seamstress with two children, a husband, and a household to care for.
Though she has more than she can handle, her husband is persistent in his desire for a third child – a boy.
This leads to the revelation that something must change, and Isa slowly begins to prioritize and rediscover herself.
There is no villain here, though, and Isa never blames or condemns others. Rather, Isa's character, and her husband's, will be relatable for many families.
If you are looking for empowering, feminist, yet gentle Costa Rican movies, this one is a must-watch.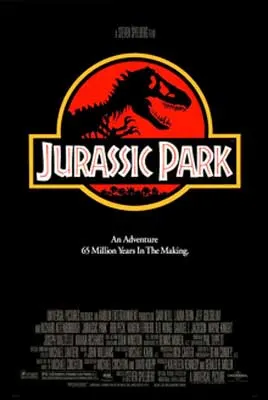 9. Jurassic Park (1993)
Jurassic Park – along with others in the franchise – is one of the most well-known movies set in Costa Rica, yet it was actually filmed in Hawaii.
Despite the '90s novel being set in Costa Rica, Spielberg settled on filming in Hawaii due to accessibility and familiarity.
Set on a fictional island off the coast of Costa Rica, Jurassic Park is a science fiction masterpiece bringing hypothetical genetically engineered dinosaurs to life.
When the dinosaur theme park opens, things naturally begin to go wrong.
Not only are visitors being attacked, but it seems that the dinosaurs have been breeding, despite being genetically engineered to remain sterile.
Eventually, the Costa Rican government will have to step in.
Watch even more island-based movies.
Grab these movies (and books too!) here:
Express VPN – Using Virtual Private Networks (VPNs) allows you to view movies worldwide – and they help keep your information safe. Our writers couldn't have such diverse film reviews without a VPN.

Amazon Prime Video – Stream thousands of ad-free movies and TV series on demand with Prime Video.

Audible Plus: From Amazon, listen to Amazon Originals, podcasts, and audiobooks. They add new titles every week.
Amazon Prime Video | Netflix | IMDb | Hulu | Max
Save The Best Costa Rica Films For Later: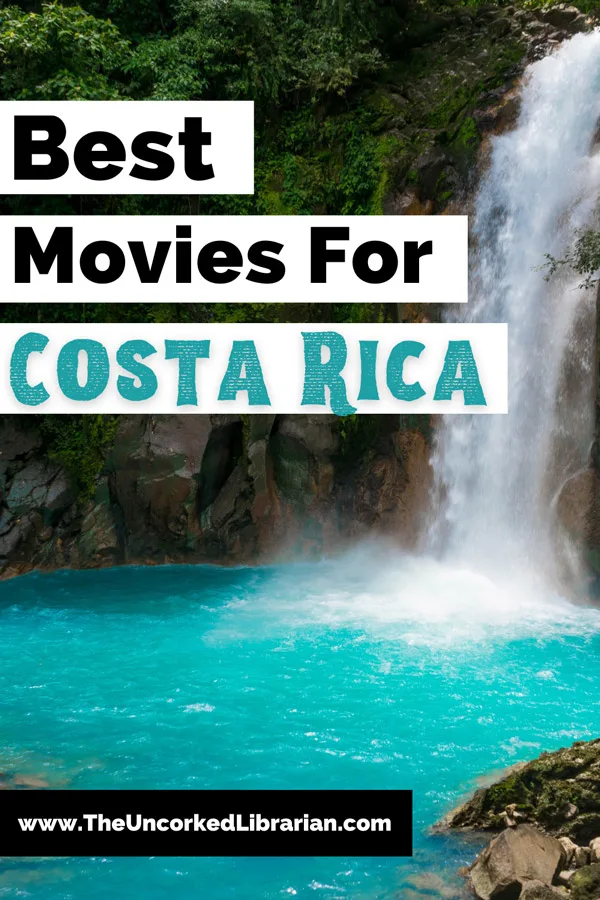 What movies on Costa Rica – its culture, history, and everyday life – do you recommend?
Is there a special Costa Rica documentary or film that you enjoy and suggest? What Costa Rican movies taught you more and transported you there? We are always adding to our to-be-watched list. Let us know in the comments.
Related Articles:
This movie list is perfect for 2023 Uncorked Reading.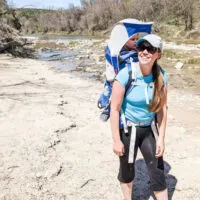 Tori (pronouns: she/her) is a mom to two boys, living in New York but adventuring everywhere, usually with a toddler on her back. She's an avid traveler, nature junkie, and writer, encouraging families to get outside and start exploring the world. When she's not hiking or traveling, you can find her lost in a book, watching Bravo reruns, or obsessively decluttering her home. Tori owns the family and adventure blog, Explore with Tori.