Travel across North America with the best movies about Mexico. These Mexican films are sure to transport you there and enhance your trip.
If you are looking for great Mexican movies, this list is for you. Find romantic dramas and animated movies about Mexico alongside supernatural and horror films.
Take road trips with friends, and question the sometimes blurred lines of fiction versus reality.
So, let's travel across North America via armchair with the best Mexican movies to make you laugh, teach you more, and even scare you to death.
Of course, 'best' is subjective, and we'd love to know your favorites in the comments.
*Please know that since our readership is based largely in the U.S., we try to pick the best Mexican films that are easily accessible and available in America. We'd love to know your favorites in the comments.
You may also enjoy these Mexican books and authors.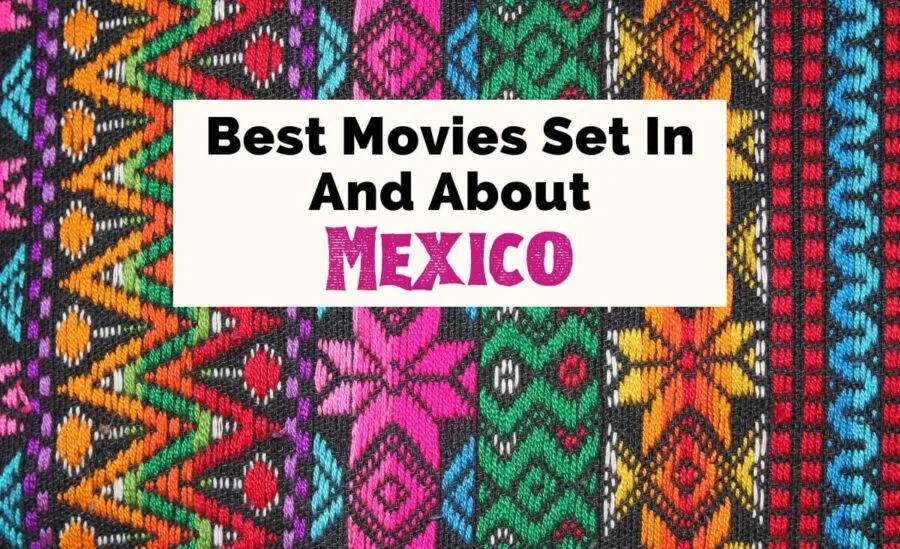 Grab your favorite Mexican films here:
Express VPN – Using Virtual Private Networks (VPNs) allows you to view movies worldwide – and they help keep your information safe. Our writers couldn't have such diverse film reviews without a VPN.

Amazon Prime Video – Stream thousands of ad-free movies and TV series on demand with Prime Video.

Audible Plus: From Amazon, listen to Amazon Originals, podcasts, and audiobooks. They add new titles every week.
17 Best Movies About Mexico
By Dagney McKinney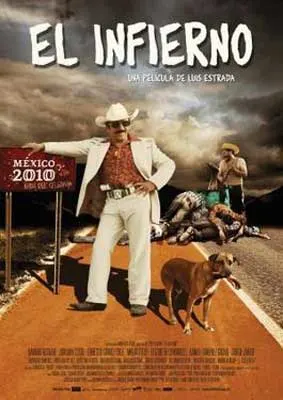 1. El Infierno (2010)
Twenty years ago, Benjamin "Benny" Garcia left his mother and younger brother behind in Mexico for the chance of a better life in the United States.
Now that he has returned, he finds himself in a country that has been ravaged by violence and crime — a direct result of the "War on Drugs."
When he reunites with his mother, she tells Benny that his brother has been killed in mysterious circumstances, leaving behind a wife and son.
Benny's best friend, "El Cochiloco," tells him that he now works for one of the local drug cartels and that his brother died whilst also working for them.
Determined to find out what happened to his brother, and wanting to look after his brother's widow and her son, Benny becomes embroiled in the everyday workings of the cartel.
As time passes, he finds that he enjoys some aspects of his new profession. But over time, it becomes clear that neither he nor anyone he still cares about is truly safe.
Mexican movies don't always focus on such a bleak version of their country, but El Infierno does so with purpose, and with a wry, critical eye.
Described as both a black comedy and a political satire, this gangster movie doesn't shy away from the harsher – and very real – aspects of life among drug traffickers, with scenes that are by turns violent and sexually explicit.

Watch El Infierno: Amazon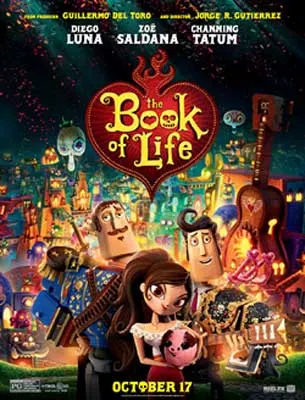 2. The Book of Life (2014)
In a tale of love, loss, and being true to yourself, The Book of Life is the story of childhood friends Manolo and Joaquin, their mutual love, Maria, and a bet between the rulers of the afterlife.
While observing the Manolo and Joaquin competing for the love of Maria, La Muerte of the Land of the Remembered makes a wager with Xibalba of the Land of the Forgotten: if Manolo marries Maria, Xibalba must stop interfering in the affairs of the living.
If Joaquin marries Maria, the two beings must swap realms.
Unfortunately for La Muerte, Xibalba secretly gives Joaquin the Medal of Everlasting Life in order to tip the balance of the wager in his favor.
Years later, Joaquin has become a military hero thanks to the Meda while Manolo is being pressured into the family bullfighting business despite longing to perform music instead.
When Maria is poisoned due to the further machinations of Xibalba, it appears as if Manolo is responsible. Manolo finds himself in the afterlife following the wrath of Joaquin.
From here, he must undertake a perilous journey of self-discovery in order to restore balance to the Lands of the Remembered and the Forgotten and find a way to return to the land of the living before it's too late.
Patriarchal who-gets-the-girl plot devices aside, this animated visual feast is one of the best movies about Mexico to deal with the supernatural, as you would expect from the involvement of producer Guillermo del Toro.
Find even more great animated fantasy films.

Watch The Book of Life: Amazon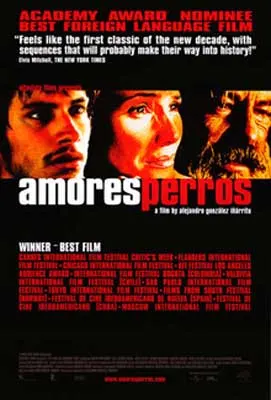 3. Amores Perros (2000)
The complexities of love and the seemingly impassive cruelty of the world are the subjects of this dramatic movie by Oscar-winning director Alejandro Iñárritu.
During the course of the film, we are drawn into the lives and struggles of three different groups of people, all brought together for one moment by the same car crash.
First we have Octavio, who attempts to persuade his brother's wife Susana to run away with him after witnessing the abuse she suffers from her husband Ramiro.
When he and his dog become involved in the underground dog-fighting scene, he believes he can raise enough money for them to be able to start a new life together.
Then, we meet magazine publisher Daniel, who leaves his family to be with his fashion model lover Valeria. But when she suffers a grievous injury, her life begins to deteriorate, as does their relationship.
Lastly, the movie focuses on hitman El Chivo, as he comes to terms with his life of crime and attempts to salvage a relationship with his estranged daughter Maru, who believes him to be dead.
This is one of the more serious movies about Mexico on this list, but all the drama is well worth your attention, and the performances from all the lead actors are very strong.

Watch Amores Perros: Amazon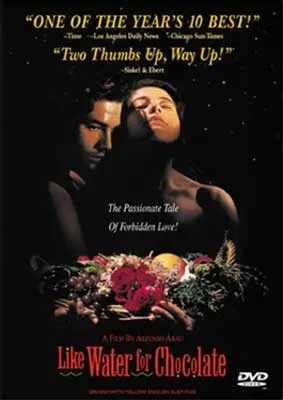 4. Like Water for Chocolate (1992)
Based on the popular book of the same name by Laura Esquivel, Like Water for Chocolate follows the lives of a family in a forgotten Mexican village through the eyes of the youngest daughter, Tita.
Born in her family kitchen after her mother suddenly goes into labor, Tita is destined never to marry and must look after her mother according to tradition as the youngest daughter of the household.
Unfortunately, a young man named Pedro has fallen in love with her, and she with him, though the two can never be together.
As a way of being able to express the passions she cannot enjoy, Tita learns to infuse her cooking with her feelings. This leads to some unusual situations.
A wedding cake made with her tears causes great sadness in anyone who eats it, and a rose-flavored sauce makes everyone extremely sensual and passionate.
But will any of these fantastical meals pave the way for Tita and Pedro to finally be together?
Anyone interested in romantic dramas that heavily feature food and cooking will find this to be one of the best movies about Mexico.
The magical realism of the main plot device definitely makes this one stand out from the crowd. You'll also find Tita on our strong women in historical fiction reading list.

Watch Like Water for Chocolate: Amazon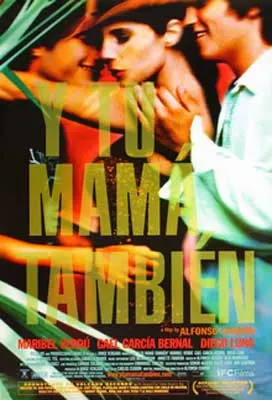 5. Y Tu Mamá También (2001)
This touching and poignant coming-of-age drama explores the meanings of friendship and sexual relationships on a road trip beginning in Mexico City at the turn of the millennium.
Two friends Tenoch and Julio are in their late teens and wondering what to do with themselves now that both of their girlfriends have gone off to Europe to travel together.
The arrival of Luisa – the slightly older wife of Tenoch's cousin – into their lives, causes them both to suggest that the three of them embark on a road trip to Boca del Cielo, a secluded beach.
The only problem is that the boys made up Boca del Cielo in their attempts to impress Luisa, so when she decides to go with them, they head across rural Mexico towards an unknown destination.
Along the way, the three talk of life and love, unaware that this journey will change the course of all of their lives, and how they see each other, forever.
Writer-director Alfonso Cuarón would go on to win the Best Foreign Language Film Academy Award for his 2018 film Roma. Of the two, Y Tu Mamá También is definitely the more intimate of his movies about Mexico.

Watch Y Tu Mamá También: Amazon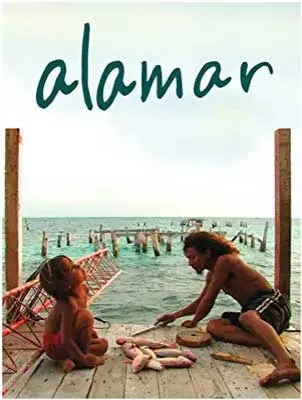 6. Alamar (2009)
Jorge is a young man of Mayan descent who has a 5-year-old, half-Italian son named Natan. Knowing that Natan will be leaving to live with his mother in Rome in 5 weeks' time, Jorge takes him to the atoll reef Banco Chinchorro.
He wishes to teach Natan about both his Mayan heritage and the ways of living in harmony with nature, both above and below the surface of the water.
While the plot of this Mexican movie is simple, there is more than meets the eye going on in the way that the film was made.
Director Pedro González-Rubio shot everything in a documentary style, but unlike with real subjects, the people onscreen are actors. But these actors are playing themselves, using their real names, and have pre-existing relationships with each other.
In fact, it is the blurring of the line between fiction and reality that adds spice to this award-winning film.
González-Rubio even refuses to clarify whether his movie is fictional or documentary – see which way you find yourself leaning when you watch it.

Watch Alamar: Amazon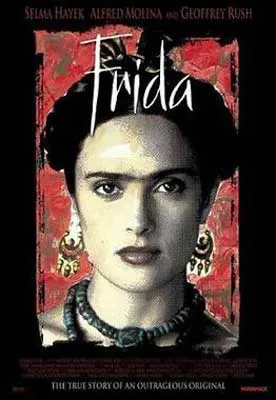 7. Frida (2002)
Along with a host of acclaimed Hollywood actors, Salma Hayek stars as the titular Frida Kahlo in this biopic of the famous painter's life and one of the best movies about Mexico-based popular culture figures.
Beginning with the traumatic accident which affected her both physically and psychologically for the rest of her life, we follow Frida as she is first given a canvas on which to paint by her father, in order to help her cope with recovery from her injury.
Once she can walk with the help of a cane, she meets muralist Diego Rivera, and demands an opinion of her work from him.
It turns out that he loves her work, and the two eventually fall into a turbulent marriage, complete with infidelity and bisexual encounters. Throughout this, Frida continues to paint.
If the name Frida Kahlo isn't immediately recognizable to you, chances are that you have seen either her or one of her pictures. Or possibly both, as she often painted herself in various forms.
You'll be able to see evidence of this on full display when you watch this movie. Oftentimes a scene will start with one of the real Frida Kahlo paintings before dissolving into a live-action recreation where the characters start moving and talking.

Watch Frida: Amazon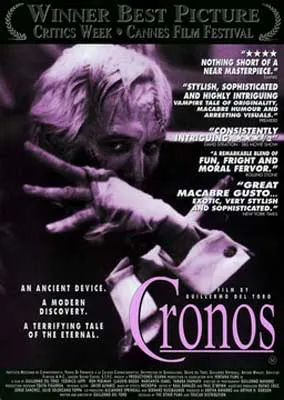 8. Cronos (1993)
In the early 16th century, an alchemist creates a device that can provide eternal life to its owner.
Over 400 years later, antiques dealer Jesús Gris accidentally finds the device – the Cronos – embedded in the hollow base of a statue he is restoring.
When he accidentally triggers the device, it painfully attaches itself to him, piercing his skin and drawing blood. However, Gris begins to feel revitalized and invigorated.
There are only two problems: One is that there are a few people who will stop at nothing to get their hands on the Cronos. The other is that Gris also now feels an increasing craving for human blood.
This film puts an inventive mechanical twist on the vampire mythos, courtesy of writer-director Guillermo del Toro. Many of his now trademark trappings are here, from the gothic fantasy vibes to the fleshed-out lore of the device.
Cronos is both one of the best underrated vampire movies and one of the best horror movies set in Mexico.

Watch Cronos: Amazon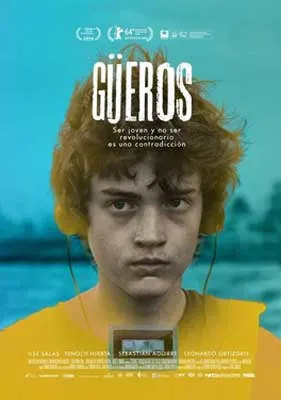 9. Güeros (2014)
In the late 1990s, young Tomas is something of a miscreant in the eyes of his mother.
After reaching the last straw with him following a water balloon attack on a mother and baby, she sends him to live with his student older brother Sombra and his roommate Santos.
When Tomas arrives at the apartment in Mexico City, however, he finds that Sombra and Santos are living in some amount of squalor. They regularly have to steal electricity from the neighbors in the apartment below them in order to have power.
However, Tomas learns that his favorite Mexican folk rock musician is in the city and suggests to the group that they go and find him.
According to the local newspaper, he's recovering in a nearby hospital, so he shouldn't be too hard to find. Right?
Unlike other movies set in Mexico during the 1999 UNAM student strike, Güeros takes the route of the oddball comedy as Tomas and his older brother undertake a mini odyssey.
Their journey takes them through the mass of students who are protesting in the streets. This is an artfully shot coming-of-age road trip movie.

Watch Güeros: Amazon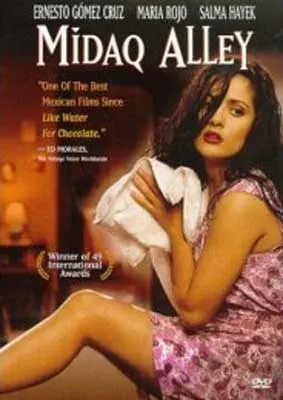 10. Midaq Alley (1995)
Based on the novel of the same name by Egyptian writer Naguib Mahfouz, the events of Midaq Alley have been relocated for the purposes of the film from the streets of Cairo to a downtown area of Mexico City.
The story follows the lives of three main characters in the neighborhood:
Don Ru, owner of the local cantina where many of the characters meet up to play dominos, the beautiful Alma, whose life seemed to be falling apart before her sudden disappearance, and Susanita, the landlady who owns the apartment complex where many of the characters live.
As with many micro-communities, the lives of everyone are intertwined and everyone seems to have either knowledge of or direct influence in everybody's dealings.
That means there's plenty of drama to be enjoyed, even if that means there are as many tragic endings as there are happy ones.

Watch Midaq Alley: Amazon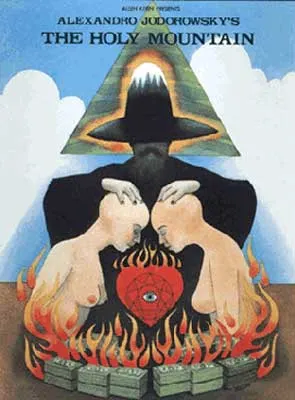 11. The Holy Mountain (1973)
If you are looking for weird or surreal movies about Mexico, then The Holy Mountain is the film for you. This is easily one of the most bizarre movies you will ever see.
A messianic man leads seven strangers on a mission to seek enlightenment from an alchemist who lives atop a mountain.
And really that's all I can say about Alejandro Jodorowsky's mind-melting fantasy that was filmed entirely in Mexico. You kind of have to experience the film for yourself to appreciate just how weird it is.

Watch The Holy Mountain: Amazon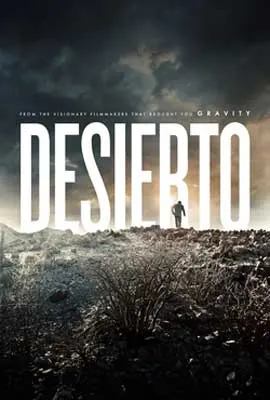 12. Desierto (2015)
For illegal immigrants, crossing the border between Mexico and the USA is often a horrific experience in the best of circumstances.
But in Desierto a group of immigrants is thrust into a real-life nightmare when their truck breaks down in the desert. As the group cross by foot, they are hunted by a psychotic vigilante and his ferocious Malinois hunting dog.
Desperate to survive with their numbers quickly decreasing, the survivors must do whatever it takes to make it across the desert as the man and his dog hunt them relentlessly.
This horror-thriller is one of the best Mexican movies about the realities of border crossings.

Watch Desierto: Amazon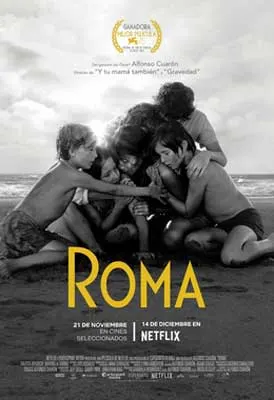 13. Roma (2018)
One of the most popular and more internationally recognized movies about Mexico, Roma tells the story of a turbulent year in the life of live-in housekeeper, Cleo.
Working for a middle-class family in mid-1970s Mexico City, Cleo and her fellow maid Adela help out in the household of matriarch Sofía, her husband Antonio, and their four children.
When Antonio suddenly runs off with his young mistress, Sofía must attempt to hide his infidelity from her children in order to preserve the family order.
To complicate matters, Cleo finds herself to be unexpectedly pregnant. When she tells her boyfriend Fermín, he abandons her.
So when Sofía plans a family getaway vacation and invites Cleo to come along, she accepts, and the two women begin to process the events that have led to irrevocable changes in the lives of those they hold most dear.
This is writer-director Alfonso Cuarón's greatest film achievements to date. Whereas his previous Mexico-based effort Y Tu Mamá También focused on young lovers, Roma covers multiple facets of the family unit as a whole.

Watch Roma: Netflix | Read More On IMDb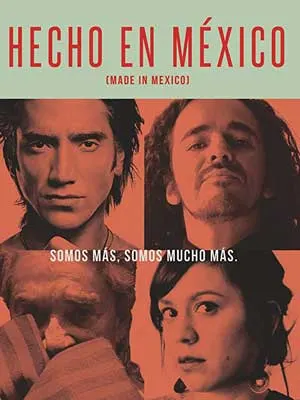 14. Made in Mexico (2012)
This is a documentary about music, performance, and cultural diversity within Mexico – and their importance to Mexicans. Although the film explores art in general, the focus is on music.
Director Duncan Bridgeman interviews musicians and other pop icons in Mexico about their craft, inspirations, and finding their individual voice in the industry.
Made in Mexico is one of the best Mexican movies if you are at all interested in the intersection of art and tradition within this Latin American country.

Watch Made in Mexico: Amazon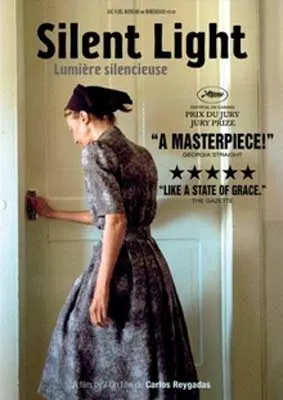 15. Silent Light (Stellet Licht) (2007)
One of the most unique Mexican movies, Silent Light is about a remote Mennonite community outside of Cuauhtémoc, Mexico.
The film centers around Johan, a Mennonite man who is trying to reconcile his ongoing affair with Marianne with his beliefs. Johan loves his wife, Esther, and their family, but can't seem to say goodbye to Marianne.
Filmed entirely in Plautdietsch, the Low German dialect of the Mennonites, Silent Light is a quiet, surreal film about fidelity, the meaning of life, and what it means to be a Mennonite.

Watch Silent Light: Amazon | Read More On IMDb
16. The Ruins (2008)
On the last day of their vacation in Mexico, four USA tourists agree to accompany Mathias, a German tourist they've befriended, to find his missing brother Heinrich.
Heinrich's last known location was a remote archaeological dig site. While concerned for Heinrich, they are also excited to see an unknown Mayan temple and have a once-in-a-lifetime Mexican experience.
But all that changes when they arrive to find the temple seemingly empty and a bunch of local Mayans who refuse to let them leave.
By no means a work of art, The Ruins is still great, unnerving fun if you love schlocky horror movies.
The movie is based on the book of the same name, which is also one of the best books about Mexico for horror fans (and yes, it's better than the movie).
Watch The Ruins: Amazon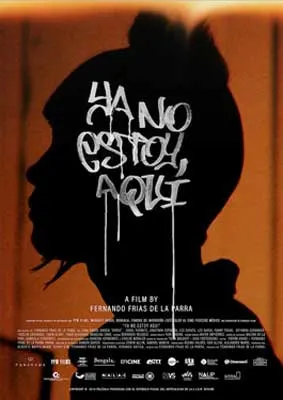 17. I'm No Longer Here (2019)
​​17-year-old Ulises is the leader of the Monterrey-based Los Terkos – a small street gang who spend their time dancing to slowed down cumbia music and proudly displaying their unique look through their clothes and hairstyles.
When Ulises accidentally witnesses the illegal activities of a drug cartel, he is forced to flee to the United States for safety, finding himself in a diverse immigrant community in Jackson Heights, Queens.
As Ulises tries to assimilate himself into this new culture, he finds himself increasingly longing for home and the society he used to know.
Featuring mostly non-actors, this is one of the more honest and raw dramatic movies about Mexico on this list. The narrative is told in a nonlinear style, and was originally a short story before being adapted into a feature length film.
I'm No Longer Here is a great depiction of the harsh realities of being disconnected from both the culture you're familiar with and the one you've been forced into.

Watch I'm No Longer Here: Netflix | Read More On IMDb
Save Your Favorite Mexican Movies For Later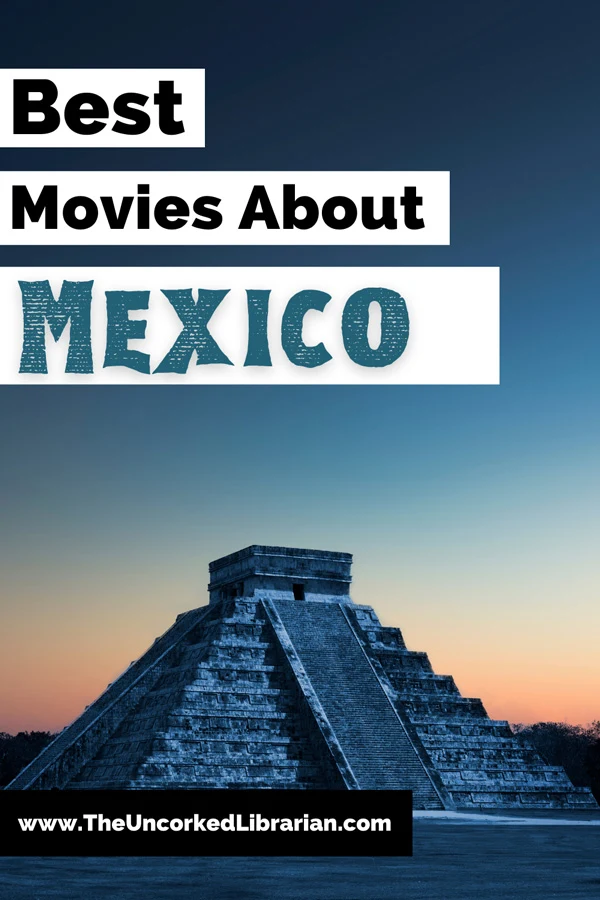 Grab the best Mexican films here:
Express VPN – Using Virtual Private Networks (VPNs) allows you to view movies worldwide – and they help keep your information safe. Our writers couldn't have such diverse film reviews without a VPN.

Amazon Prime Video – Stream thousands of ad-free movies and TV series on demand with Prime Video.

Audible Plus: From Amazon, listen to Amazon Originals, podcasts, and audiobooks. They add new titles every week.
Thank you to TUL contributor, Dagney McKinney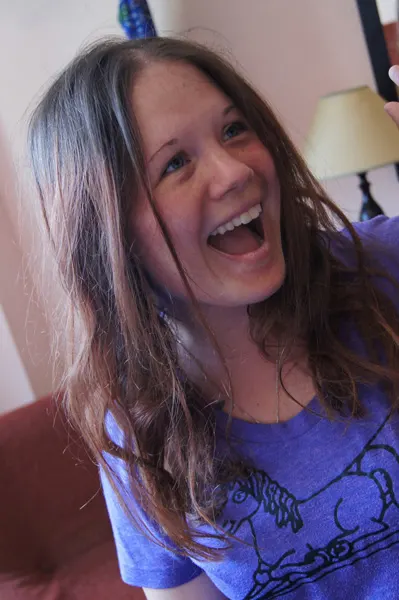 Dagney (pronouns: any) is a neurodivergent writer who loves all things macabre and weird. She likes outrageously spicy food, long walks through graveyards, and historical tangents. You'll most likely find her wandering around somewhere quiet or underground, buying salt, or whispering to camels.
What are your favorite movies set in Mexico?
Which movies about Mexico have you seen? What are your favorites? Are there any Mexican movies you think we should add to our list? Let us know in the comments.
Head This Way Next:
Best Books About Mexico
Movies Around The World
Costa Rican Movies

Pair these Mexican movies with our Uncorked 2022 Reading Challenge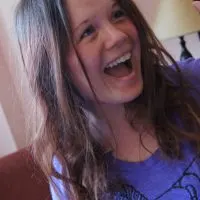 Dagney (pronouns: any) is a neurodivergent writer and book nerd who is drawn to all things weird and macabre. She also loves anything to do with fast cars, unhinged anti-heroes, and salt. When she isn't working or reading, you're likely to find her eating Indian food, playing board games, or hiding out somewhere dark and quiet, stuck down an internet rabbit hole. The easiest way to win her over is through cats and camels.