22 Best Books About Mexico
Travel to North America with the best books about Mexico. These Mexican books are sure to teach you more and take you there.
If you are traveling via plane or armchair, which Mexican novels should you read before going?
Below, find translated Mexican literature, short stories, thrillers, and fantasy books about Mexico to transport you there.
Some will teach you about a darker history of unrest, war, and protests. Others will ask you to help solve fictional crimes or inspire your cooking.
Many of these Mexican books will talk about the meaning of home, family, and love. Explore themes of immigration and identity too.
Plus, find books set in Mexico for fantasy, horror, crime, and vampire lovers along with those that showcase beaches, creepy remote locations, and destinations.
So, what are the best books about Mexico to teach you more and enhance your next trip there? Let's get started.
This reading list is perfect for June 2022's Uncorked Reading Challenge theme. You may also love these Mexican films.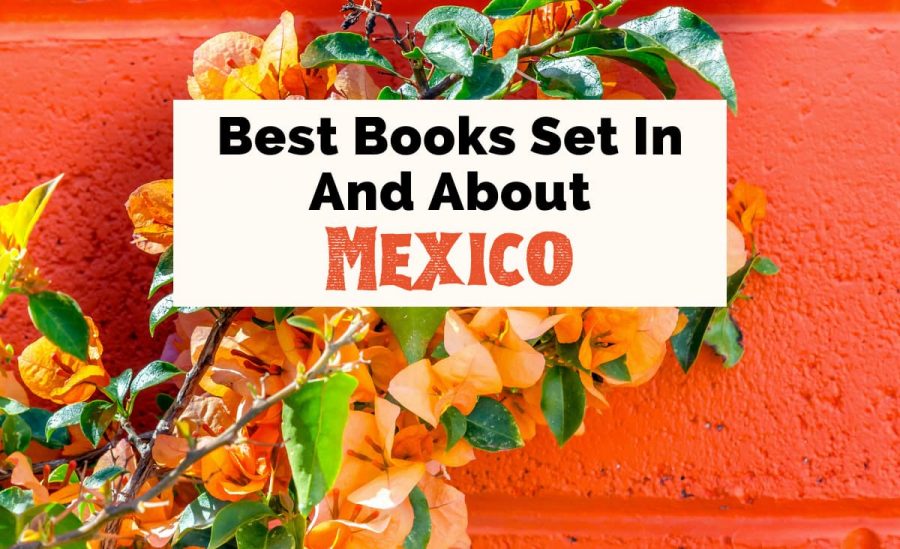 Grab your favorite Mexican novels and history books here:
Contemporary Books About Mexico
By Dagney McKinney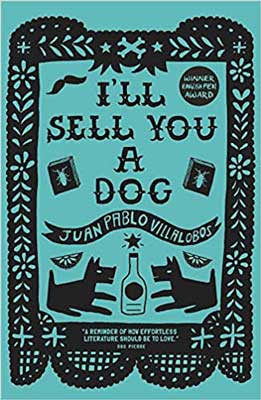 I'll Sell You a Dog by Juan Pablo Villalobos, translated by Rosalind Harvey
78-year-old Teo used to be a taco salesman. He'll tell you that his "Gringo Dog" recipe made him famous across all of Mexico City.
He'll tell you that he used to be an aspiring artist, but that his dream was quashed by his mother. He'll tell you a lot of things.
The fact that Teo can only tell these things to a group of other elderly people who also live in his rundown building should tell you a lot more about our illustrious "hero."
But the more he talks, the more you might be convinced that at least some of what he says is based on truth.
Throw in a revolutionary greengrocer, an enthusiastic Mormon determined to spread the word of the Lord, and plenty of dogs, and you've got one of the wittiest and whimsical books about Mexico written in recent years.
With plenty of thematic and literary similarities to The Catcher in the Rye, Juan Pablo Villalobos' account of a retired salesman's reflections on life in Mexico City will leave you confused, amused, and possibly even enlightened.

Read I'll Sell You A Dog: Amazon | Goodreads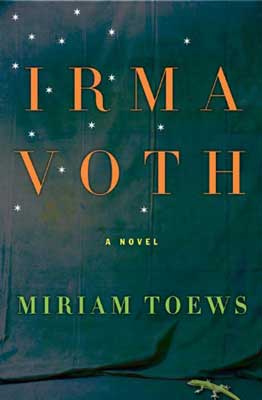 Irma Voth by Miriam Toews
The titular Irma Voth is a young woman living in a remote Mennonite community in rural Chihuahua, Mexico. When she marries a non-Mennonite Mexican man, her father banishes her to a neighboring farm.
Nineteen and cut off from all but her sister, Irma is further devastated when her husband's work in the drug trade keeps him away for longer and longer periods.
But just as her isolation is becoming too much to bear, Diego, a popular Mexican filmmaker, arrives to make a movie about her former community.
Thanks to Irma's insider knowledge and language skills, she is hired as a translator and begins to gain a sense of independence.
Emboldened by them, the strangers' presence in her life and her community will forever change the lives of Irma and her family.
Irma Voth is partly inspired by Toews' own experience as a Mennonite on the set of the Mexican film Silent Light.
Toews was invited to audition for the film by director Carlos Reygadas after he read another of her books about a Mennonite community in Canada.

Read Irma Voth: Amazon | Goodreads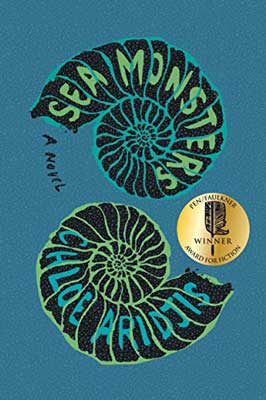 Sea Monsters by Chloe Aridjis
Seventeen-year-old Luisa's life is lacking. Luisa wants adventure and freedom.
She wants to track down a troupe of missing soviet circus dwarfs – but don't pick this book up for them because they only exist in the background of Luisa's coming of age story.
So, Luisa takes control of her own life, and one afternoon in 1980s Mexico City, instead of going home after school, she boards a bus with bad-boy Tomás, whom she barely knows.
In her search, Luisa winds up in a beach community in Oaxaca surrounded by hippies, nudists, and other eccentric characters.
If you're looking for books about Mexico you're guaranteed to like, Sea of Monsters isn't it. This seems to be a very marmite book with its slow, slice of life, and meandering plot.
It also falls somewhat in the category of telling not showing, but if, like me, that type of writing sometimes works for you and the premise sounds appealing, Sea Monsters is a truly unique book.
Sea Monsters is the winner of the 2020 PEN/Faulkner Award for Fiction.

Read Sea Monsters: Amazon | Goodreads
Crime Fiction Books Set in Mexico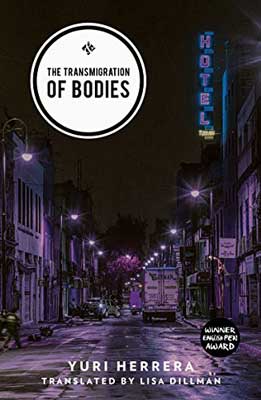 The Transmigration of Bodies by Yuri Herrera, translated by Lisa Dillman
In a city being ravaged by plague, former essential conveniences such as running water are no longer working. In their desperation, this has led many people to turn to crime in order to stay alive.
The streets are mostly deserted, with those who are alive attempting to isolate themselves in order to avoid becoming ill and dying. As society begins to crumble, organized crime is thriving.
Into this setting steps The Redeemer – a grim-faced, hard-boiled vigilante who lives and works among those who frequent the criminal underworld.
As a fixer, he'll work for almost anyone. When the need arises for two rival groups of criminals to exchange dead bodies, it is the Redeemer who will oversee the transaction. Assuming all goes to plan, that is.
With influences and similarities to Romeo and Juliet and the works of crime authors such as Dashiell Hammett and Raymond Chandler, this post-apocalyptic noir is one of the best books about Mexico to cover contemporary issues in a new literary light.
The Transmigration of Bodies is part of a trilogy of books along these lines, though it can be read as a stand-alone novel in its own right.

Read The Transmigration of Bodies: Amazon | Goodreads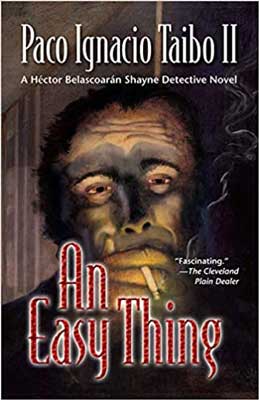 An Easy Thing by Paco Ignacio Taibo II, translated by William I. Neuman
In this noir detective crime thriller, Paco Ignacio Taibo's stimulant-addicted detective Hector Shayne sets out to solve not one, but three new cases – each one more different than the last.
As he chains cigarettes and Coca Colas together, Shayne must work out what happens when someone dies in a corrupt factory.
He must also reveal who is threatening the daughter of a former porn actress and get to the bottom of the disappearance of the Mexican Revolutionary leader Emiliano Zapata.
Fortunately, he has acute insomnia, so he'll have plenty of time to put his mind to it.
There are plenty of books set in Mexico that use Mexico City itself as a backdrop.
However, Taibo's take on the nation's capital gives it an extra dimension, making it into a character in its own right, as you would hope from a noir novel.
An Easy Thing is the second book in a series with detective Hector Shayne as the protagonist, with each plot providing a new and different mystery to solve – or mysteries in this case.

Read An Easy Thing: Amazon | Goodreads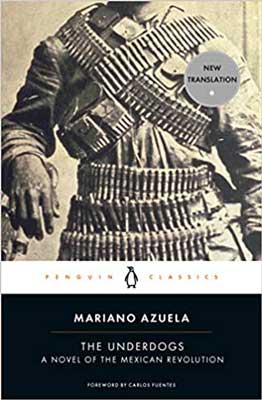 The Underdogs: A Novel of the Mexican Revolution by Mariano Azuela, translated by Sergio Waisman
A nuanced insight into the dubious morality of war, The Underdogs tells the fictional story of Demetrio Macias and his band of outcasts as they traverse the landscape of the Mexican Revolution.
As an oppressed peasant on the run from his own government's soldiers due to a misunderstanding with a local landowner, Macias decides to take revenge on those who have wronged him.
Gathering together a group of rebels and misfits, he joins the cause of the Mexican Revolution and begins a journey of sacking and pillaging across the Mexican landscape.
But the longer these men continue to fight, the harder it is for them to remember what they are fighting for.
With many of their actions and tactics seemingly no different from their enemy's, disillusionment and hopelessness begin to set in. What good is it to fight when you don't know which side is the right one?
Originally published as a newspaper serial in 1915, this sobering depiction of the moral ambiguity of conflict stands as one of the most definitive Mexican books about the Mexican Revolution.

Read The Underdogs: Amazon | Goodreads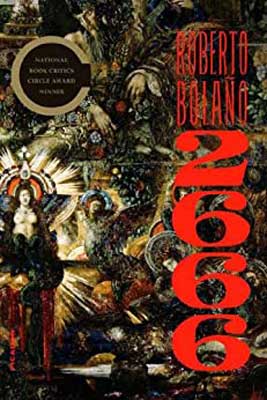 2666 by Roberto Bolaño, translated by Natasha Wimmer
This doorstopper of a book is one of the first books about Mexico I ever read, and it has haunted me ever since.
2666 takes place in the Mexican city of Santa Teresa where women are disappearing without a trace in alarming numbers – hundreds over a decade.
The authorities don't seem to notice or care, in part because almost all of the women are poor.
Inspired by the real homicides of hundreds of women in Ciudad Juárez, 2666 is a heartbreaking and bleak Mexican book about the violence women endure. But if you can stomach it, it is well worth your time.

Read 2666: Amazon | Goodreads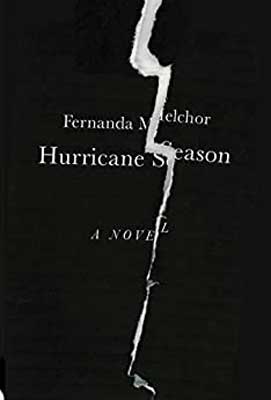 Hurricane Season by Fernanda Melchor, translated by Sophie Hughes
The Witch lived in a large but crumbling home where she lured in the youth of La Matosa with wild parties in exchange for sexual favors.
This nonlinear Mexican novel begins with her decomposing body, which the kids of La Matosa find in a canal one afternoon.
The discovery sets the small town on edge, and they become determined to find out who killed the Witch.
But her death is just a catalyst for unearthing uncomfortable truths about the town and its residents. Each chapter is about a different person within the La Matosa.
The story explores their personal histories and traumas – of which there are many.
The chapters are long and written entirely as one block of text in colloquial language that is meant to be reminiscent of traditional Mexican oral traditions.
Melchor was inspired to write the book after reading about a real woman who was found in a canal in Veracruz. When they arrested the man who murdered her, he claimed she tried to bewitch him and he had no choice.
Hurricane Season is a difficult read, but it's one of the best Mexican books about the harsh realities of violence and machismo within Mexican culture.

Read Hurricane Season: Amazon | Goodreads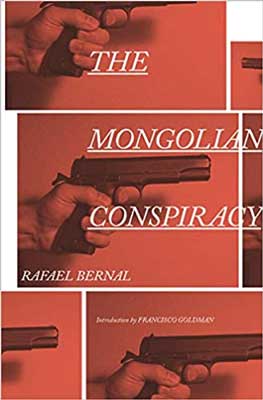 The Mongolian Conspiracy by Rafael Bernal, translated by Katherine Silver
With this multinational political thriller, Rafael Bernal mixes the usual tropes of detective noir into a cocktail of grit, seediness, and brutality so in-your-face that, in a surreal sense, it comes out as amusing.
In 1960s Mexico City, the Mexican police enlist the help of 60-year-old cop Filiberto García to investigate the accuracy of an alleged Chinese-Mongolian plot to assassinate the presidents of both the Soviet Union and the United States at a public event.
With a foul mind and a foul mouth, García heads to Mexico City's Chinatown to start asking questions and generally stir up things.
But when he has to deal with an increasing number of bodies – caused both by criminals and García himself – it becomes increasingly clear that finding whoever is pulling the strings will be a lot messier than his employers had hoped.
One of the most hard-boiled books about Mexico available, this period crime novel certainly has a distinct narrative voice, with perspective switching between third person and García's own internal thoughts almost fluidly.
Be warned: "gun for hire" Filiberto García makes for a fairly repellant central character, and the repeated uses of harsh language throughout might be off-putting for those looking for a more lighthearted experience.
If you can see the funny side, you'll enjoy this book.

Read The Mongolian Conspiracy: Amazon | Goodreads
Historical Fiction Books About Mexico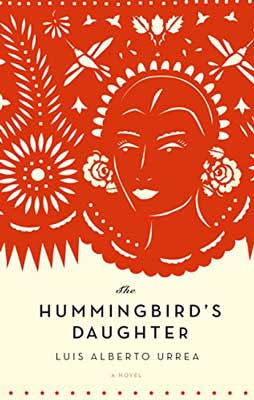 The Hummingbird's Daughter by Luis Alberto Urrea
In this historical novel, Luis Alberto Urrea tells the story of the life of Teresita, the illegitimate daughter of a wealthy rancher and future saint.
Following her birth on a large ranch in Sinaloa, Mexico, in 1873, Teresita is abandoned by her laborer mother.
With her father's identity unknown to her, Teresita manages to survive under the guidance of Huila, an elderly healer and favored servant of the rancher's house.
Believing her marked for spiritual greatness, she teaches Teresita the arts of medicine and prayer, unlocking her ability to heal seemingly with the touch of her hands.
But this power soon brings increasing amounts of attention, both from pilgrims wishing to be cured of their ailments and from agents of the government who wish to stop anything from threatening their position of power.
This novel took Urrea 20 years to write – one of the longest writing periods of the Mexican books on this list.
While some of the events and themes lean toward the supernatural, the characters and history discussed are largely based on lengthy historical research.
Because of this, the characters in The Hummingbird's Daughter all feel fleshed out and well-rounded, adding some pleasant grounding to the story.

Read The Hummingbird's Daughter: Amazon | Goodreads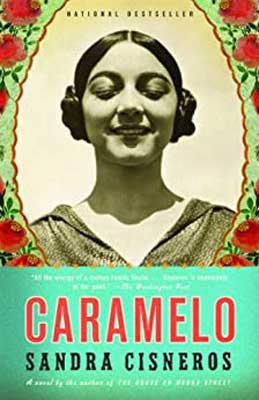 Caramelo by Sandra Cisneros
In Caramelo, we follow the main character Ceyala "Lala" Reyes who is the only girl amongst six brothers.
Though Lala is the only girl, she does not have a close relationship with her mother and questions if her mother loves her at all. Conversely, her mother and brothers dote on each other.
Every year Lala's whole family – including aunts, uncles, and cousins – make the journey from Chicago to Mexico City to visit Awful Grandmother and Little Grandfather.
This year Lala, the self-appointed family historian, decides to make herself stand out by telling her grandmother's life story.
As the story grows, so do tensions within the family. Lala learns small pieces about all of her family and how they became the people they are now.
Caramelo is a semi-autobiographical story based on Cisneros' own Mexican heritage and Chicago childhood. This is one of the best books about Mexico as it covers over 100 years of the country's rich history.

Read Caramelo: Amazon | Goodreads
Non-Fiction Books About Mexico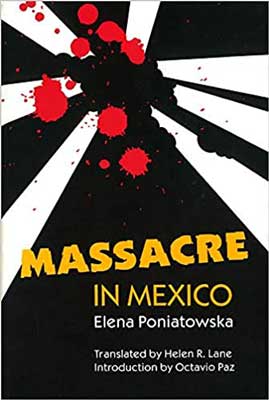 Massacre in Mexico by Elena Poniatowska, translated by Helen Lane
On October 2nd 1968, thousands of civilians – mostly college and high school students – gathered in a plaza in the Tlatelolco district of Mexico City to protest against the 1968 Olympics, which were to begin in Mexico City 10 days later.
In the early evening of that day, the Mexican Armed Forces opened fire on those unarmed civilians, killing a still unknown number, and wounding hundreds more.
Thousands of protestors and innocent bystanders were unlawfully detained or arrested, some for months without trial.
No definitive figures are known; the exact details of what happened that day – in what is called the Tlatelolco Massacre – are still unknown.
In her book Massacre in Mexico, also known as La noche de Tlatelolco, prominent Mexican journalist Elena Poniatowska has compiled an oral history gathered from the eyewitness stories of those who were there to see the events unfold.
This powerful account of individual voices – corroborated by the release of official Mexican and US documents decades after the fact – tells a far more tragic and oppressive story than what was originally stated by the Mexican government at the time.

Read Massacre in Mexico: Amazon | Goodreads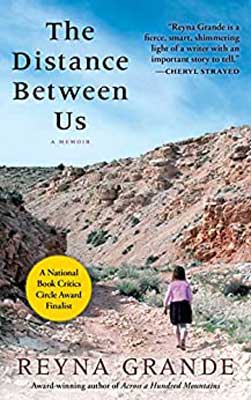 The Distance Between Us by Reyna Grande
This harrowing autobiographical account of Reyna Grande's experiences as a child torn between two parents and two countries showcases Grande's skill as a writer. She translates her childhood thoughts and feelings into adult literature.
It begins with Grande's father leaving behind his wife and three children as he crosses to "El Otro Lado" ("The Other Side") and into the United States.
Once there, he says, he will earn enough money to come home and provide for them.
As the days and weeks turn into months and years, Grande works through her feelings of abandonment until her father calls on his wife to join him on The Other Side.
When she also crosses the border, the children are left to live with their abusive grandmother. To cope with this, they play childish games to take their minds away from real life.
Eventually, the parents come back to bring the children with them across to The Other Side. But will life be any better than it was before? Is the poverty you know any worse than the "promised land" you don't?

Read The Distance Between Us: Amazon | Goodreads
Horror Books Set in Mexico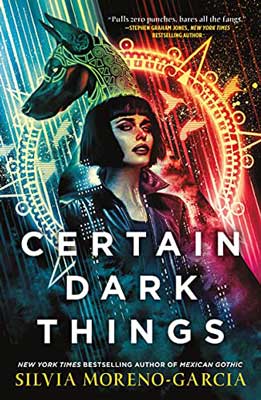 Certain Dark Things by Silvia Moreno-Garcia
Certain Dark Things manages to shake up the vampire setting by reimagining history.
Set in an alternate present-day Mexico City, vampires in this world are a known group, having been revealed to the world in the 1970s.
However, there is more than what we deem as "conventional" vampires to be wary of in this reality.
The varied vampire species each have different abilities and characteristics, giving each one its own distinct level of life-threatening danger.
Throughout the novel, we check in with various characters, but the main protagonist is the young and beautiful Atl.
Atl is a vampire on the run following the destruction of her clan by a rival group of European vampires.
With only her faithful dog Cualli at her side, she enlists the help of Domingo, a street boy native to Mexico City, in order to try and make her way out of the country.
The exploration of the lore of different vampire species and the depth of world-building of an undead-conscious society provides a refreshing change of pace for a sub-genre that has been very well explored already.
If you love this unique vampire story, check out some of these other bloodlusty vampire books.
Silvia Moreno-Garcia is a fantastic Mexican-Canadian author, and we also enjoyed her novel, Mexican Gothic.

Read Certain Dark Things: Amazon | Goodreads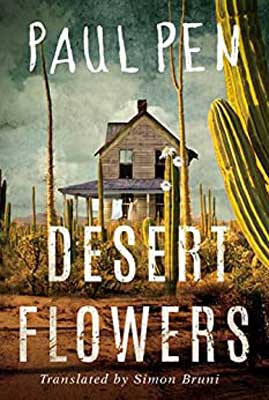 Desert Flowers by Paul Pen, translated by Simon Bruni
I love books set in isolated locations, and Desert Flowers delivers this in spades!
Rose and Elmer live a secluded life in the desert of Baja California. It's just them, their five daughters… and a secret.
One afternoon a young man named Rick appears at the doorstep, claiming to be a hiker seeking a place to sleep for the night.
He seems harmless enough, and the family agrees. However, Rick has a secret too, and he's not leaving until he gets what he came for. However, Rose and Elmer aren't giving up everything they've created here without a fight.
Part horror, part mystery thriller, Desert Flowers is one of the most nail-biting books about Mexico, that will have you questioning everything until the last page.

Read Desert Flowers: Amazon | Goodreads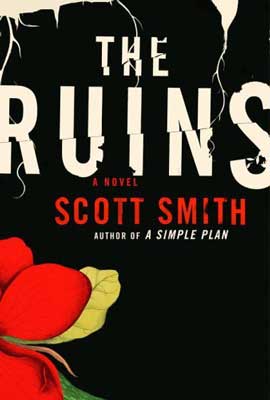 The Ruins by Scott Smith
Two young American couples – Jeff and Amy, Eric and Stacy – are having the time of their lives vacationing on the sunny beaches of Mexico.
While there, they befriend several other tourists, one of whom is a German tourist named Mathias who is searching for his missing brother, Heinrich.
Heinrich disappeared after following a girl he's fallen for to an archaeological dig. Thinking it will be a fun Mexican adventure, they decide to go with Mathias to find his brother down to the Yucatan.
But the group soon realizes that rather than a fun adventure, there are horrors in store they could never have imagined.
They're not all going to make it out alive. If you're in search of spooky books for adults, The Ruins is one of the most terrifying books about Mexico, and a must for any horror fans.

Read The Ruins: Amazon | Goodreads
Fantasy and Magical Realism Books Set in Mexico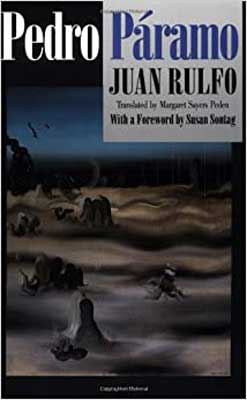 Pedro Páramo by Juan Rulfo, translated by Margaret Sayers Peden
As his mother lies dying, Juan Preciado promises to honor her last wish and seek out his estranged father, the eponymous Pedro Páramo.
Juan and his mother fled from Páramo years previously, and have had no contact with him since.
In order to find him, Juan heads to the town of Comala. But Comala is a ghost town of sorts, full of dreams and hallucinations, where Juan's journey dissolves into an almost stream-of-consciousness flow of events.
Will he find his father, the murderer, and tyrant? And was Páramo really such a man?
Mexican books don't often come with this level of surrealism, but when they do it can be quite a departure from the casual reader's usual experience.
It certainly stood apart from contemporary books when it was first released back in 1955.
Pedro Páramo is an incredibly influential book, and one of the best showcases of the concept of magical realism in Latin American literature.

Read Pedro Páramo: Amazon | Goodreads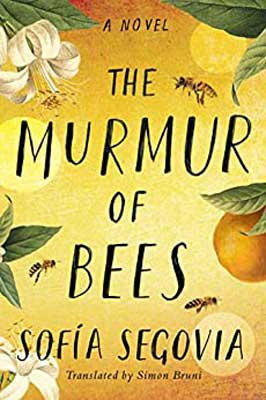 The Murmur of Bees by Sofía Segovia, translated by Simon Bruni
Amidst the devastation of the Mexican Revolution and influenza of 1918, a small baby is found disfigured and abandoned under a bridge, covered in a swarm of bees.
Despite some reservations about the baby's seemingly demonic origins, he is taken into the care of the Morales family, who raise him as their own and give him the name Simonopio.
As Simonopio grows up, it is clear that he has an unusual destiny in store. For when Simonopio closes his eyes, he can see events of the future, both good and terrible.
On top of this, he is followed at all times by a protective swarm of bees as he attempts to keep his adoptive family safe from the bad things he sees in his visions.
The relationships Simonopio develops with his adoptive family and the other members of the community will take you on quite the journey.
Sofía Segovia's emotional descriptions and strong use of metaphor give this period novel a strong literary voice, making it one of the best books about Mexico for lovers of fantasy and fables.

Read The Murmur of Bees: Amazon | Goodreads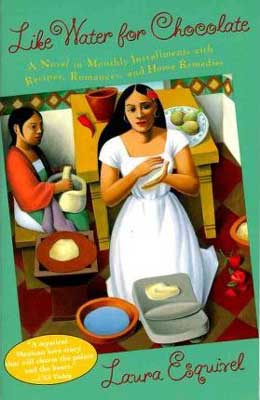 Like Water for Chocolate by Laura Esquivel, translated by Carol and Thomas Christensen
This hugely popular foodie book combines a tragic tale of forbidden love and familial responsibility with magical realism and a passion for cooking.
Tita is the youngest daughter of the all-female De La Garza family. According to tradition, as the youngest, she is forbidden to marry. She must instead attend to the needs of her mother until she dies.
This leaves little room for Tita to follow her passions and desires, especially when it comes to the feelings she feels for Pedro, their neighbor.
The only way she is free to express herself is through her cooking, with which she has a deep love and affinity. After all, she was born in a kitchen.
However, Tita's strong emotions begin to affect her cooking, as well as those who eat it. Before long, a series of unfortunate events begins, and it seems to start bringing Tita and Pedro closer together.
Will love – and food – triumph after all?
Reflecting Tita's love of cooking, every chapter of this novel begins with a recipe, making it one of the few books about Mexico to act both as a story and a cooking aid.
Each recipe links directly to its accompanying chapter, though due to Tita's emotional magical influences, the results are far more unpredictable than if the reader were to try out the recipes for themselves.
Tita is also one kick-butt woman in historical fiction. Like Water For Chocolate makes for a great Mexican movie too.

Read Like Water for Chocolate: Amazon | Goodreads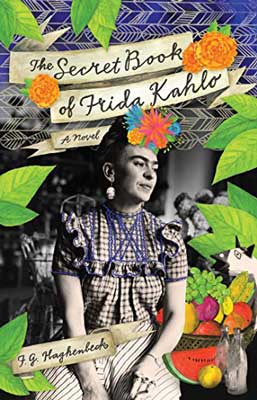 The Secret Book of Frida Kahlo by F.G. Haghenbeck, translated by Achy Obejas
After several notebooks were found in Frida Kahlo's estate, F.G. Haghenbeck was inspired to write a story about a secret notebook of Kahlo's that goes missing (for the record, this notebook does not exist).
This fictional secret journal was gifted to her by a lover, and now the pages are filled with creative thoughts, memories, and recipes.
In fact, you'll find mouth-watering recipes throughout the book for Mexican dishes!
Most of the dishes can be used as offerings during The Day of Dead, which is an important aspect of the book. As is death itself, which Frida becomes somewhat obsessed with.
If you already know a lot about Frida Kahlo, you won't find much new history in this. However, what makes this one of the best books about Mexico's beloved artist is the magical realism elements.
In The Secret Book of Frida Kahlo, paintings come to life, and a messenger of Death shares frequent conversations with Frida.

Read The Secret Book of Frida Kahlo: Amazon | Goodreads
More Books Set In Mexico From Christine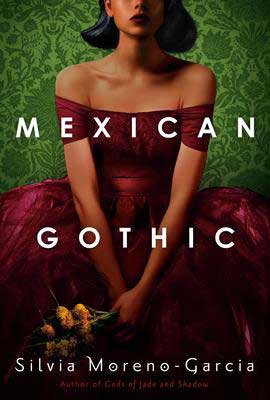 Mexican Gothic by Silvia Moreno-Garcia
One of the most talked-about haunted house books that released in 2020, travel to the Mexican countryside in the 1950s.
Noemí Taboada is one stellar woman in historical fiction taking on the spookiest house, High Place. High Place's walls come alive with evil demons and promises of death.
When Catalina, Noemí's cousin, writes to her lamenting that the haunted manor is taking a toll on her health, Noemí heads out to save her.
She realizes that something isn't quite right. What is this house hiding, and can the cousins survive another night?
For gothic horror books set in Mexico, take in the rich details filled with terror and glimmering darkness.

Read Mexican Gothic: Amazon | Goodreads | Book Information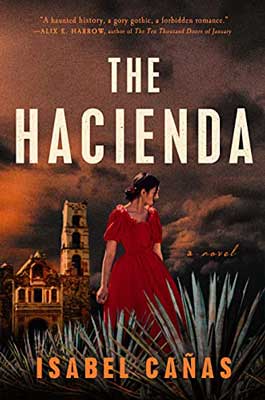 The Hacienda by Isabel Cañas
One of the best new books set in Mexico, don't miss 2022 book release The Hacienda. This one is perfect for fans of Mexican Gothic and Rebecca – as well as ghost story seekers.
Beginning at the end of the Mexican War of Independence, Beatriz must strategically marry to save herself and her mother upon the execution of her father.
Marrying Don Rodolfo Solórzano is the practical solution, especially since he owns a large country estate, Hacienda San Isidro.
However, his previous wife mysteriously died in this haunted house – and now evil spirits roam its halls.
Who or what is haunting this family, and can the local priest perform an exorcism before Beatrix is next?
Find historical romance, gothic horror, and witches in a subtle Mexican book about the ghosts of colonialism.
Read The Hacienda: Amazon | Goodreads | Book Information
Save Your Favorite Mexican Novels & Nonfiction For Later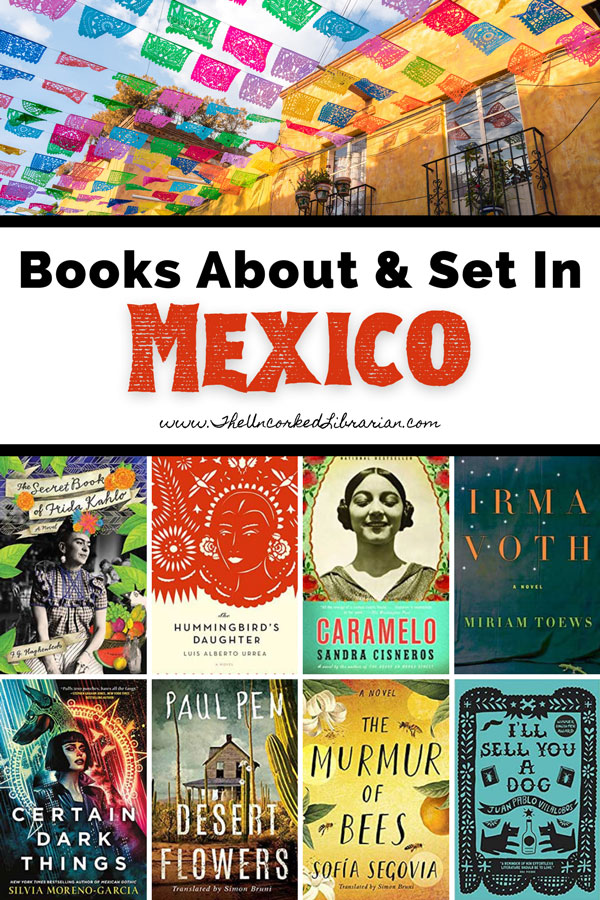 Shop for the best Mexican books:
Thank you to TUL contributor, Dagney McKinney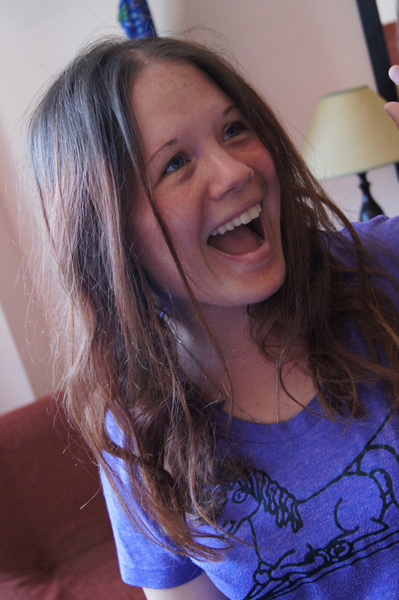 Dagney (pronouns: any) is a neurodivergent writer who loves all things macabre and weird. She likes outrageously spicy food, long walks through graveyards, and historical tangents. You'll most likely find her wandering around somewhere quiet or underground, buying salt, or whispering to camels.
What are your favorite Mexican books?
Who are your favorite Mexican authors, and what books about Mexico have you read and loved? Should we add any more to our list and TBR piles? Please let us know in the comments.
You May Also Enjoy
Best Movies To Learn About Mexico
Books Across North America
50 States Reading Challenge
2022 Reading Challenge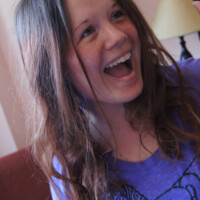 Dagney (pronouns: any) is a neurodivergent writer and book nerd who is drawn to all things weird and macabre. She also loves anything to do with fast cars, unhinged anti-heroes, and salt. When she isn't working or reading, you're likely to find her eating Indian food, playing board games, or hiding out somewhere dark and quiet, stuck down an internet rabbit hole. The easiest way to win her over is through cats and camels.