Are you looking for seriously spooky books for adults? Uncover favorite creepy books guaranteed to keep you awake at night.
Stinky farting unicorns, zombie teenagers, true crime podcasts, murderous obsessions, ghosts, and folktales gone grim.
From graphic novels and translated literature to fantasy and nonfiction, these are just a few of the themes that await the brave reader on this seriously spooky novels reading list.
We dare you to pick up one of these horror books for adults late at night alone in the house.
Dim the lights, light a few candles, and try not to be terrified out of your mind. Heck, we need a glass of wine just thinking about it.
This eclectic spooky books reading list is also perfect for Halloween, October, or the fall. Find something for every type of reader.
Uncover the newest suspense novels, vampire books, and even a few psychological thrillers. We love our creepy classics and riveting and popular ghost and haunted house books.
Plus, our favorite bloggers, bookstagrammers, and authors brainstormed to share their top creepy books for adults.
Lastly, find horrifyingly scary books for adults and teens that still sit on the milder side.
So, what are the best spooky books according to the TUL community? What are your personal favorite spooky reads?
Be sure to tell us in the comments, and let's get started!
Love scary books and paranormal stories? You might cackle for these wickedly witchy books.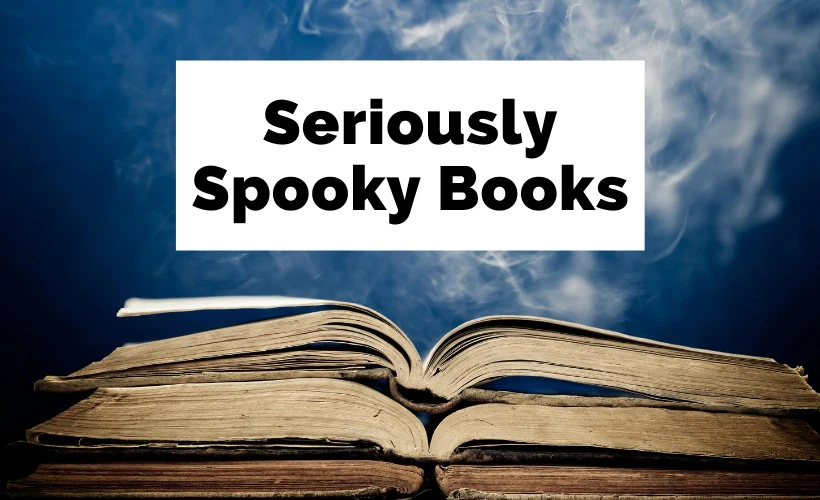 P.S. A few ways to read these creepy novels:
Seriously Spooky Books For Adults: Thrilling & Chilling Mysteries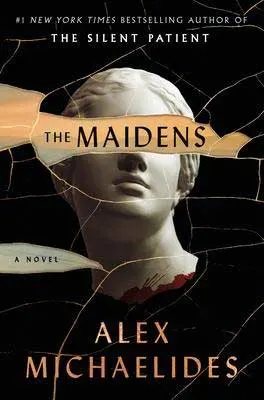 Literary Cult Fiction Featuring Greek Mythology & Set In The UK (Cambridge)
Don't miss one of the most anticipated 2021 murder mysteries and spooky books, The Maidens. You may recognize Michaelides from his popular debut, The Silent Patient.
If you seek out horror books on cults, crave Greek mythology, and love dark academia, this one is for you. Michaelides is best known for his signature surprise and twisted endings.
A novel set mostly at Cambridge, watch as a group of impressionable young women hang on a handsome professor's every word.
When these young undergrads end up brutally murdered, one by one – just like the Greek tragedies that they are studying – the murderer seems quite obvious. Yet, something is off.
As Mariana fights to overcome the death of her husband in Naxos – a man she idolized – she can't help but think that she is cursed. Others question her sanity.
Can Mariana solve the mystery before the murderer comes for her?
This is a nail-biting and fast-paced mystery. Some were disappointed by the ending, but not us. Amazon | Goodreads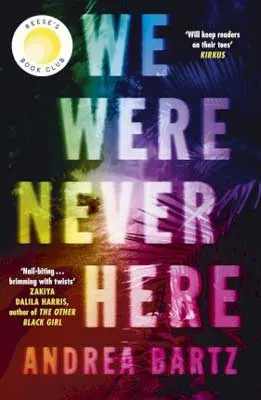 Michigan, Chile, & Cambodia Suspense Novel
In one of the newer creepy books (2021), head to Cambodia and Chile for one deadly good time.
Best friends Emily and Kristen are adventurous travelers, but men always end up dead in their path.
Are these truly random accidents of self-defense, and will these women get caught?
Back home in Wisconsin, Emily starts to question why Kristen's life is filled with so much tragedy and death, including her parent's demise in a home fire. Kristen's grandparents seem pretty on edge, too.
Full of chilling suspense, watch as Kristen manipulates Emily and her new beau while slowly putting together all of the pieces.
What's going on here? And is someone else about to die? Spoiler: the answer is YES.
Although you might find some parts of We Were Never Here a bit slow and not quite tidied up, the last lines of this suspenseful novel will get you.
Plus, who doesn't love a good book on toxic and deadly friendships in the fall? Witness the long-term effects of childhood trauma at their worst, too. Amazon | Goodreads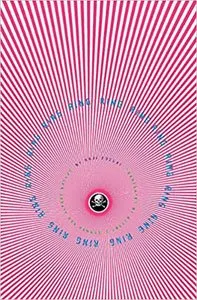 Translated to English by Robert B. Rohmer and Glynne Walley | Creepy Book Set In Japan
If you are looking for scary books for adults that are also movies, don't skip Ring, a deadly murder mystery.
A cursed videotape lands at an unsuspecting viewer's home. If a certain, unknown act is not performed, the viewers die from heart attacks. And die they do.
After his own niece falls victim to the tapes, journalist Asakawa decides to investigate.
Finding hidden messages in the tape, Asakawa heads out across Japan for answers that appear related to a disappearing woman.
Unless Asakawa figures out how to stop the curse, more will die. Is he immune to the consequences of the tape?
Ring is a contemporary classic and Japanese horror book for adults. Amazon | Goodreads
Also, don't miss Ringu, the Japanese movie version.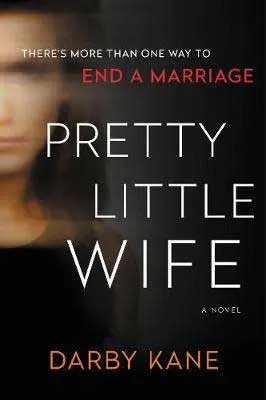 Murder Mystery & Thriller Set In Ithaca, New York
We don't recommend reading Pretty Little Wife right before bed… This is a fast-paced, creepy thriller that didn't leave us with the most soothing dreams at night.
If you enjoy true crime podcasts, eerie feminist revenge, and dysfunctional families, we think you'll speed-read through Pretty Little Wife, one of the best creepy books of 2020.
Head to Ithaca, New York where it's pretty clear that ice queen Lila Ridgefield offed her scumbag husband, Aaron. However, the police cannot prove it.
Both Lila and Aaron grew up drowning in trauma and tragedy. Unfortunately for Lila, her scheme doesn't go quite as planned.
Her supposedly dead husband is MIA. Is he alive? And more importantly, is he coming for her?
While you are waiting for Aaron to pop up in the shadows of their house, the story grows darker. Something more sinister is in the backdrop as police have also been searching for missing college students.
We are still shivering. Lila is the perfect but troubled vigilante hero.
With the goal to emphasize survivors versus predatory men, you'll find more depth in this thriller than you expected. Amazon | Goodreads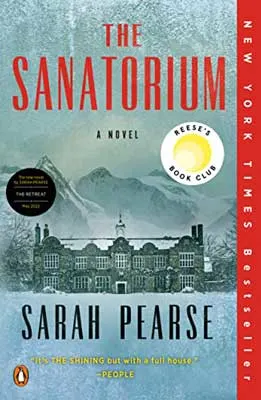 Murder Mystery Set In Switzerland
Travel to the Swiss Alps in Pearse's The Sanatorium. For spooky books, this one will leave you with nightmares of people wearing reconfigured gas masks.
Imagine getting trapped by an avalanche at a historic sanatorium – now converted hotel – with a serial killer on the loose.
The former sanatorium has an iffy and secretive past; yet, its architects created a new design laden with the fetishization of the space.
Maybe that's why the lead architect mysteriously disappeared and is presumed dead…
As Elin and her boyfriend head to the hotel for her somewhat estranged brother's engagement party, more people end up missing, injured, and dead.
Is her brother connected to the murders? Did he kill their younger brother?
While Elin must battle the demons from her traumatizing past, she's also faced with finding the killer(s) before they find her.
Uncover even more winter novels to read. Amazon | Goodreads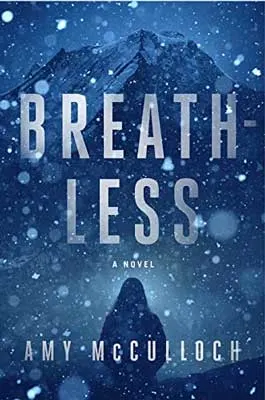 Mountaineering Suspense Thriller Set In Nepal
If you are looking for the best spooky books for hikers, Breathless will take you to the top of the 8th highest peak in the world, Manaslu in Nepal.
A 2022 book release, join journalist Cecily Wong as she attempts to summit this deadly mountain just to score a once-in-a-lifetime interview with mountaineering god, Charles McVeigh.
Why was she invited on this trip when she has little experience as well as a series of mountaineering mishaps behind her?
And, who is lurking outside her tent with that creepy whistle?
With multiple mysterious deaths, the mountains are indeed the perfect place for a killer to hide.

Read Breathless: Amazon | Goodreads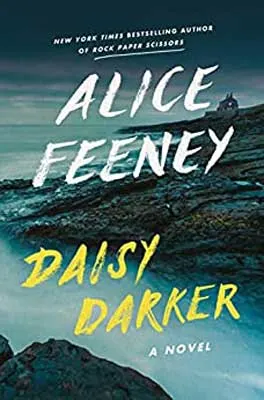 Locked-Room Mystery Set Along The Cornish Coast
If you covet locked-room mysteries, Daisy Darker is a creepy fun retelling of Agatha Christie's And Then There Were None.
A foreshadowing that Nana will die on her 80th Birthday, she invites her dislikeable Darker family members to her home on a private island for a final celebration.
When Nana is found dead and family members start dying off one by one, the remaining siblings and their family friend realize that one of them is the killer. But who?
Along with rhyming poems and a famous children's book, the killer could be anyone. All of these people are pretty wretched, selfish, and – well – total liars.
Although the big reveal isn't our all-time favorite ending, Daisy Darker is an engrossing and fast-paced mystery. You cannot help but deeply enjoy these flawed characters – and their untimely demise.
Sly horror books for adults with grotesque characters don't get any better than this. Plus, we can never resist books set on islands – remote and tropical.
We also loved Feeney's Rock Paper Scissors – and she is a must-read author for any creepy books reading list. Amazon | Goodreads
Join The Uncorked Reading Challenge Today
---
Travel around the world with the Uncorked Reading Challenge. Get the best book and movie recs straight to your inbox. Sign Up Now.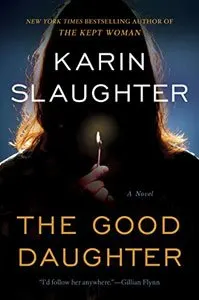 Murder Mystery Set In Pikeville
Submission from Hayley of Backpacking Bookworm
Don't be fooled by the title.
For seriously spooky books, The Good Daughter is full of blood, gore, and murder – as in internal body parts from a mother's gruesome death splattering her children square in the face.
The author does not hold back on psychologically disturbing descriptions. The dark nature pushes the boundaries of typical psychological thrillers, drawing out the horror to create graphic imagery.
Karen Slaughter's The Good Daughter is a turbulent family drama following the Quinn family.
The first part of the book reveals the harrowing murder of Gamma witnessed by her two daughters, Samantha and Charlotte.
They are helpless in trying to save her, as their father is a successful defense lawyer with plenty of local enemies.
The second part of the book is set 28 years later when Charlotte, now a successful defense lawyer, is first on the scene of a school shooting.
The culprit is a teenage girl who is quite clearly holding the gun that killed two people.
Charlotte knows there is always more. With the help of her father and begrudging sister, they must work against the clock to help the vulnerable teen.
They also must still face the unspoken demons lingering from the events 28 years previous. Amazon | Goodreads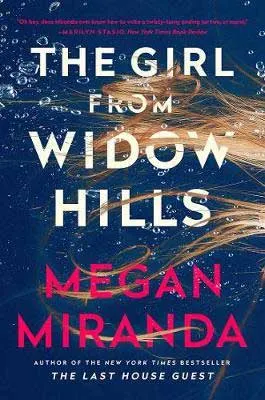 Psychological Thriller & Suspense Set In North Carolina & Kentucky
Olivia is trying to move on from her infamous past by starting over in North Carolina.
It's the 20-year anniversary of her well-known sewer drain rescue, an occasion that has transformed her life for both good and bad.
When Olivia trips over a body in her yard during a sleepwalking episode, she realizes NC won't be the escape she hoped for. Now a suspect, is someone trying to send Olivia a message?
The clues are everything in this mystery and thriller, and as for creepy books, this one will have your heart racing. Amazon | Goodreads | Book Information→
Save The Best Creepy Books For Adults For Later: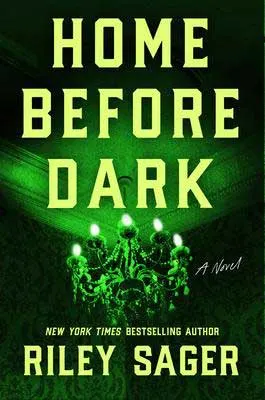 Mystery Book Set In Vermont | Ghost Thrillers
If you love creepy books with haunted houses and Ouija boards, don't miss Home Before Dark by Riley Sager.
With Maggie's father's recent death, she must reconcile her childhood haunted house, Baneberry Hall. Her father's bestselling book about the home changed all of their lives, mostly for the worst.
Did Maggie's father lie about the paranormal occurrences at Baneberry just to make money? Or was he hiding something more sinister?
Against her mother's wishes, Maggie returns to the haunted house, even though it foreshadowed her imminent death on the property. Will Maggie come out alive?
This spooky book will have you looking in your dresser before bed…
Home Before Dark is also one of our favorite ghost books for adults on this list. Amazon | Goodreads | Book Information→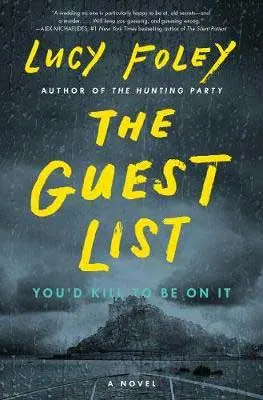 Whodunit Mystery Set In Ireland
One of the best fun and light spooky books of 2020, we loved The Guest List by Lucy Foley.
Set on a haunted island off the shores of Connemara, Ireland, watch spoiled frat boys fall apart.
If you love Agatha Christie novels, you'll enjoy The Guest List, which has a little comedic relief too.
The story begins with the discovery of a dead body during yuppie AF wedding festivities. All of the guests are extremely vile, rich snobs.
The ushers grew up together in a weird cult-like prep school filled with secrets and lingering immaturity.
The women have destructive relationships with the men in their lives. Everyone has secrets and a motive…
For books set at hotels, this one will make you rethink your accommodations.
Plus, who doesn't love a good wedding suspense novel? Amazon | Goodreads | Book Information→
Seriously Creepy Books: Psychological Thrillers & Suspense Novels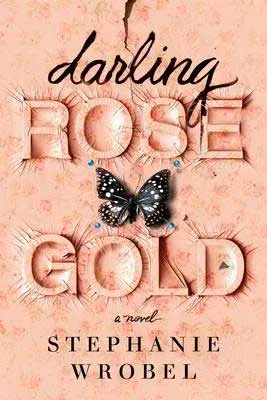 Women's Psychological Thriller & 2020 Debut
Darling Rose Gold is one of our favorite creepy books of 2020. Talk about dysfunctional families. This novel is also perfect if you are looking to read books with colors in the title.
Poisonous Patty is serving a 5-year prison sentence: she would shave her daughter Rose Gold's hair, pull her out of school, and convince Rose Gold that she needed a wheelchair.
In reality, though, Patty was poisoning her daughter's food.
On Patty's release day, Rose Gold picks her up with a new son in tote. Patty moves in, against everyone's wishes, and you wonder what the heck Rose Gold is thinking.
From here on out, though, watch a vindictive game unfold. The toxicity and manipulation make Darling Rose Gold one of the best fast-paced thrillers and spooky books of 2020.
You'll also hate everyone. Amazon | Goodreads | Read More→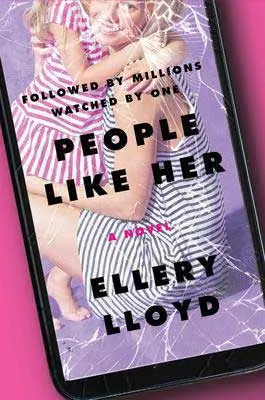 Social Media Thriller Set In London
People Like Her is an especially creepy book if you are a blogger and Instagrammer. Hello, The Uncorked Librarian.
Thrilling and terrifying, this is one of the most #relevant 2021 books about social media so far.
InstaMom Emmy Jackson is a famous mom influencer. Her popularity isn't always good, though; she seems to have a revenge-seeking stalker.
Is it because she gives out vomit-worthy, fake advice? Doesn't practice what she preaches? Is caught making her house look messy to be more 'relatable?'
Let's be real, Emmy is a crappy influencer lacking ethics and a soul… We don't really care for her; she makes the rest of us look really bad.
Emmy doesn't care, though. She is bringing in 6 to 7-figures and transforming moms' lives. Until she isn't… Toxic and unprofessional advice can be deadly.
Told from three perspectives – Emmy's 'author' husband, a spooky stalker, and her own – you'll wonder how much sympathy you have for Emmy. Everyone in this story is quite detestable.
We are pretty sure you will hate-love People Like Her and will crack up at the hysterical Instagram references.
Unlike Emmy, let's be real here: We are 200% all-in for #blessed social media-related spooky books. Amazon | Goodreads | Read More→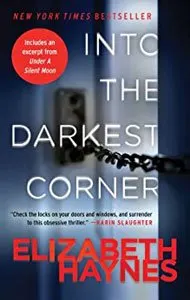 Horror Novel Set In The UK | Contribution by Eliza Stopps of Eliza Stopps.
Elizabeth Haynes is a police intelligence analyst, which gives her terrifying insight into abusive relationships and criminal behavior.
Because of this, In the Darkest Corner is one of the best spooky books and thrillers about a woman whose dream man turns into a nightmare.
Their relationship slowly transforms into something violent and controlling. By the time Catherine finally figures out her ex-boyfriend's motives, it's almost too late.
Catherine manages to leave her ex, Lee, and starts to see another man. Just as she starts to feel better, Catherine is forced to question her own sanity.
Strange things start happening around her apartment.
Her spoons are in the wrong spot in the drawer, a curtain pulled to the side when it shouldn't have been, and the feeling that someone is always watching her… Amazon | Goodreads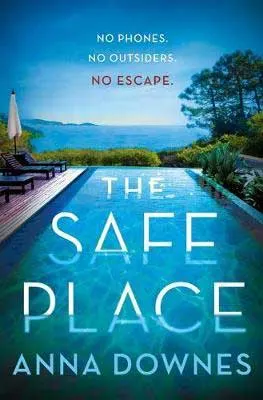 Psychological Thriller Set In England and France
If you are looking for spooky books that start out "normal," don't miss The Safe Place by Anna Downes. Wine by the pool never looked so manipulating.
Emily's life is a wreck, making her an easy target to CEO Scott Denny. Scott preys on Emily's weaknesses, offering her a dreamy nanny/housekeeper position in France.
Heading to a secluded mansion where Scott's wife and sick daughter live, Emily begins to see all of the red flags. Of course, she ignores them until it's too late.
Eerie and mysterious, you will frantically turn the pages of this dark debut.
Will Emily get out alive? Why the isolation, misery, and secrets? Amazon | Goodreads | Book Information→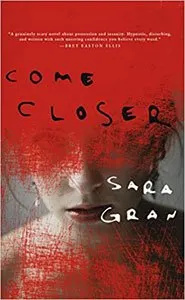 Scary Novel Set In New York | Submission by Jessica of We Who Walk Here, Walk Alone
Come Closer by Sara Gran is an incisive look at the dangers of ignoring your true nature and trying to mold yourself into the kind of person you think you should be.
It's also one of the best scary books for adults about demonic possession.
Amanda has a steady job and a sensible marriage. She even owns the stylish loft that she dreamed of.
To achieve this, though, Amanda has incrementally erased who she is at her core.
When strange things start happening and Amanda notices changes in her personality, she chalks them up as signs that she is becoming herself again.
The demon who has claimed her has far more insidious goals. Amanda's behavior shifts from unusual to alarming and then downright terrifying.
The fact that the early parts of the book are so relatable makes you wonder if the same thing could happen to you.
If, like Amanda, you hear mysterious scratching in your walls and start having nightmares about oceans of blood, find yourself an expert in demonology. Fast. Amazon | Goodreads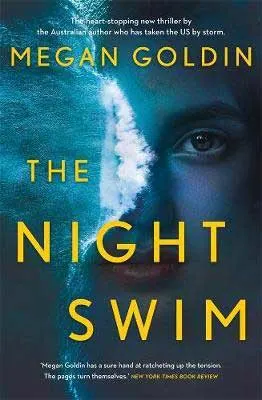 Psychological Thriller Set In North Carolina
One of the most talked-about spooky books of 2020 includes Megan Goldin's The Night Swim. Who knew so many creepy books took place in North Carolina?
Rachel Krall, a true crime podcaster, has a reputation for inadvertently solving murders and affecting trial outcomes. Some judges and lawyers despise her.
With a successful podcast and die-hard fans, listeners seek out Rachel's help and coverage of their stories.
Rachel heads to smalltown North Carolina for a sexual assault trial when she learns about an unsolved death that is seemingly not an accident.
Caught up in the drama of both cases, Rachel risks her life for her passion and to help the victims.
This spooky book will keep you guessing and places readers in the jury box…
We loved the relevancy of podcasting and blogging as well as the appeal of our trending true crime fascination. Are you a Murderino? Amazon | Goodreads | Book Information→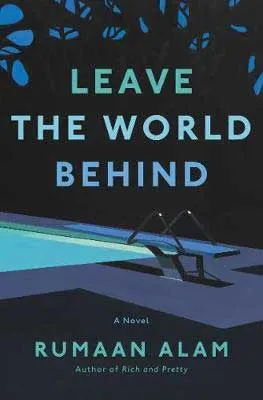 Thriller & Suspense Novel Set In Long Island
Are you ready for one of our favorite suspense novels with a slow-burn plot and limited action? Leave The World Behind is a seriously creepy book and thriller.
Alam's vocabulary and mastery of repetition fascinated us. Be sure to read this spooky book to prep for the SATs.
Alam draws readers into his characters through their honest revelations and flaws. Everything and everyone is a (dreadful) mystery.
By the end, readers understand that this is a story about life, living, and inevitable death. The blackout in NYC is an intense metaphor.
The 'plot:' Amanda and Clay rent an Airbnb on Long Island for their vacation. When the older owners randomly return, they warn them that there is a devastating blackout in the city.
Ruth and H.G. want their second home back early and end up staying with their temporary tenants who, quite frankly, disgust them. They disgust us, too…
With no cell phone reception or cable, Amanda and Clay along with their two children are at a loss of what to believe. Can we survive without technology?
In the course of just a few days, a haunting tale unfolds questioning how we live, what we rely upon, privilege, and human nature.
We personally think Alam despises us all – with some hope in our children – and we were all here for it. Amazon | Goodreads | Book Information→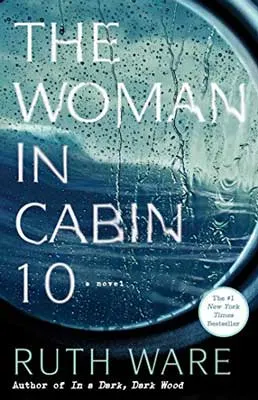 Thriller Set On A Boat
If you are looking for scary books for adults and like Agatha Christie you'll enjoy any of Ruth Ware's spooky titles.
Lo Blacklock writes for a travel magazine and has been invited out on a luxury cruise. One evening, Lo insists that she hears a woman being thrown overboard.
None of the guests appear to be missing or perturbed, though, and as Lo investigates, she begins to find that her gorgeous cruise is a fancy nightmare.
The Woman In Cabin 10 makes for a fantastic murder mystery if you covet books set on boats. Amazon | Goodreads
Infamously Scary Books For Adults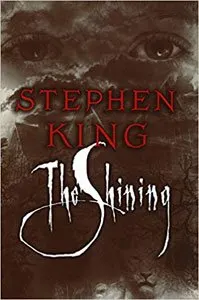 Spooky Book Set In Colorado
If you are looking for popular and seriously spooky books for adults and love haunted houses, you definitely want to check out anything written by Stephen King.
Find creepy clowns (especially on our 1980s reading list), pet cemeteries, and high school blood baths.
In The Shining, welcome to the Colorado Rockies, home to the Overlook Hotel resort. Sounds pretty safe, right?!
An infamous horror novel, meet recovering alcoholic and writer, Jack Torrance.
With the acceptance of an off-season position as a caretaker for the hotel, Jack and his family move onto the resort grounds.
Jack's son, Danny, possesses 'special' abilities unbeknownst to his parents along with the chef.
Weird and deadly occurrences start happening at the hotel.
Grab a copy of this scary AF book to see who survives, and uncover even more popular '70s books. Amazon | Goodreads
P.S. Be sure to watch the hotel-set movie too; it's one of the most iconic hotel horror movies of all time.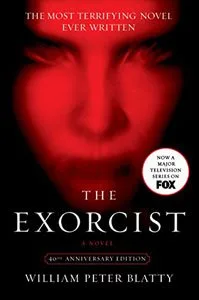 Terrifying Book Set In Washington, D.C. | Submission by Becca
Talking about one of the best scary books for adults, The Exorcist by William Peter Blatty tells the horrifying story of young Regan MacNeil as she literally battles her demons.
While Regan's famous actress mother, Chris MacNeil, works on her next big film, strange and poltergeist-esque activities begin wreaking havoc in the MacNeil household.
Regan starts displaying psychological and physical symptoms, landing her in multiple psychiatric and medical treatments.
With no success, Chris MacNeil turns to a local Jesuit priest, Father Damien Karras, for assistance.
The Exorcist has been remade over and over again for the big screen, including a new 2023 movie release. Amazon | Goodreads
Gothic Horror & Historical Fiction Spooky Books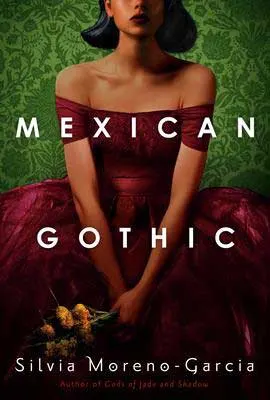 Gothic Horror Set In Mexico
One of the hottest creepy books of 2020, head to the 1950s and the Mexican countryside in Mexican Gothic. Noemí Taboada receives an upsetting letter from her cousin at High Place.
Catalina believes that the walls are filled with ghosts and deadly secrets.
Is it just the drab atmosphere that is making Catalina and now Noemí feel ill, or is something more sinister at play? This home is alive with death.
The details in Mexican Gothic are dazzling with gore and brilliant golden darkness, making this one of the best new scary books for adults.
Feminists will cheer for the cousins along with lovers of historical gothic fiction and horror.
If you covet haunted houses, this is one of the best contemporary ghost books for adults as well as a fabulous novel set in Mexico. Amazon | Goodreads | Book Information→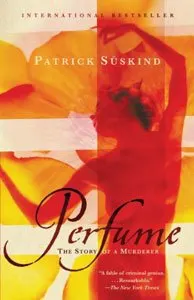 Translated by John E. Woods | Horror Book Set In Paris | Submission by Jella of Asiana Circus
Perfume is not your everyday thriller, and unlike the other creepy books on this fall reading list, it doesn't have a lot of blood or a cruel and crazy serial killer.
However, Perfume has a perfectly characterized, curious antihero, Jean-Baptiste Grenouille.
Born into the slums of 18th-century Paris, Jean-Baptiste's mother leaves him to die in the middle of the fish market. Despite the low chances of survival, his loud crying saves his life.
Jean-Baptiste lives a tormented and emotionless life until he finds his passion: scents and perfume-making.
Since he cannot connect with people, Jean-Baptiste decides to create a fragrance so perfect that it makes him instantly lovable.
His newfound passion quickly turns into an obsession that will lead him to commit multiple murders. Read more Paris books. Amazon | Goodreads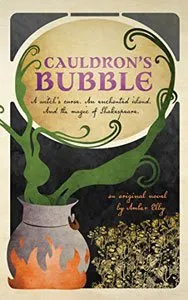 Spooky Book Set In Shakespearean Time | Submission by the author, Amber, of Amber Elby
Witches? Check. Ghosts? Check. Magic? Check. Candy? Well, it's BYO, so check your cupboards. What more could you want for spooky books for YA-loving adults? How about a dash of Shakespeare, too?
Cauldron's Bubble is a fast-paced adventure novel that integrates stories from Bard's plays with original characters in a new, fantastical world.
Join Alda, a teenage orphan who just learned that she may or may not be a witch as she is whisked into a magical realm of sorcery, spirits, and nymphs.
On the other side of the world, a cabin boy called Dreng helps a mysterious Danish prince escape from pirates before being shipwrecked on an enchanted island.
The two come together to combat an evil sorcerer and save their realities, and themselves.
Although Cauldron's Bubble can be read and enjoyed by young adults, it is edgy and nuanced enough to satisfy more mature tastes looking for creepy books to read that are much lighter.
Along the way, readers will meet characters from Macbeth, Hamlet, and The Tempest, so new and established Shakespeare fans will have something to enjoy. Amazon | Goodreads
If you love magic and spells, don't miss our witchy reading list, too.
Best Creepy Books For Classic Lovers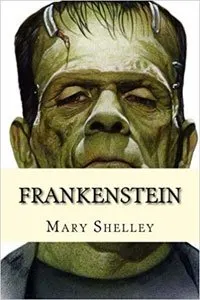 Creepy Classic Set In Switzerland
We all know about this wacky and grotesque science experiment gone wrong.
Truly one of the best spooky books with a strong moral, watch as an effort to cheat death goes completely awry.
When Victor creates a Creature that he can no longer handle or contain, he decides to abandon him.
The lonely Creature learns to take on true human capabilities but is consistently shunned by society. Ultimately, the Creature decides to take revenge on his maker and tormentors.
Frankenstein is one of our favorite creepy books to read around Halloween. Discover even more great monster books for adults. Amazon | Goodreads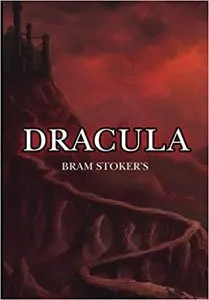 Spooky Classic Set In Transylvania (historic Romania) & England
Dracula is one of the best classic vampire books. Going door to door for sales is always a risky business, especially when Jonathan Harker finds himself at Count Dracula's castle.
Inside, phantom women roam the dark halls. Jonathan even witnesses the Count transform from a human into a bat. Left with the female vampires, Jonathan barely escapes.
Soon after, horrific and mysterious ailments start happening in England where Dracula is rumored to have landed.
With vampires clearly lurking around, find romance, horror, and a whole lot of bloodsucking.
Personally, Dracula has always been one of our favorite spooky books since high school. Stoker's version is not quite HBO True Blood, but it's still just as sexy. Amazon | Goodreads | Read More→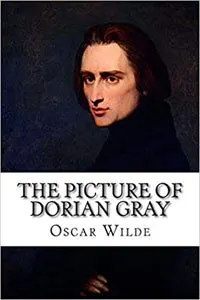 Creepy Classic Set In London
A horror novel about hedonism and luxury, The Picture of Dorian Gray is another one of my favorite creepy books and high school classics.
The first room in the Haunted Mansion at the Magic Kingdom always makes me think of Dorian.
Basil, a coveted artist, believes that Dorian is one handsome creature. He paints a full-length portrait of him.
Vain and sensual, Dorian wishes that his portrait would age and fade away instead of his body. To Dorian, beauty is all that is worth pursuing in life. Forget being a gentleman.
When Dorian's deepest desire is granted, the painting begins to not only soak in Dorian's years but also his nastiness and crimes. Selfishness only leads to self-demise.
Readers watch as Dorian falls victim to his own narcissism. Eerie but poignant, you'll find murder, scorned love, and guys who are jerks in this creepy classic. Amazon | Goodreads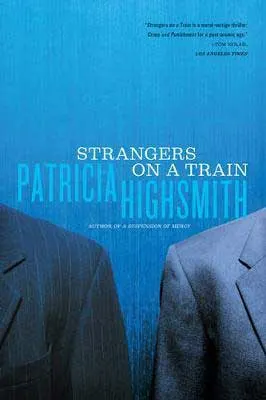 Horror Book Set On Train Between D.C. & NYC
One of the most famous creepy books set on a train, don't skip Highsmith's Strangers On A Train.
This 1950s train thriller gained popularity when Alfred Hitchcock transformed the book into a terrifying movie.
And yes, the movie is different and, for us, better. *Gasp.*
Guy Haines wants to divorce his cheating, pregnant wife when he meets Charles Bruno on a train. A renowned architect, Haines wishes to marry his new love.
Bruno is, well, a psychopath. Hindsight is everything.
When rambling Bruno suggests that he and Guy swap murders of their 'beloved' ones – he'll kill Haines's wife Miriam if Haines kills his father – Haines brushes him off.
Until Miriam is strangled to death at a fair…
Haines finds himself owing relentless Bruno a deranged favor. The characterization in Strangers On A Train is everything.
Although a bit dry and excessive at times, you can't help but get drawn into this wild and intense plot. Amazon | Goodreads | Read More→
P.S. If you are looking for a more modern spooky retelling of Strangers On A Train, try Confessions On The 7:45 by Lisa Unger.
Nonfiction & True Crime Spooky Books For Adults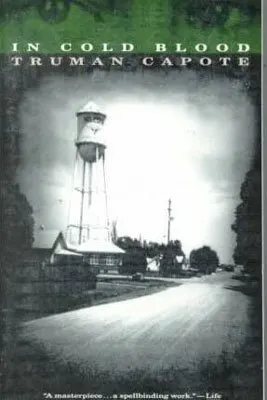 True Crime Set In Kansas | Submission from Rachael of Booklist Queen
Truman Capote is one of the first authors to write nonfiction that reads like fiction. A true crime classic – published in the 1960s – and one of the best scary books for adults, In Cold Blood will engross you.
In 1959, a typical all-American family is savagely murdered in their home in Holcomb, Kansas.
With no apparent motive, the murders seem to be completely random. Yet, the Clutter family was intentionally targeted.
Capote follows the case through the agonizing weeks before the murderers are caught. Over the ensuing years, he covers the case beginning with the trial all the way to the executions of the murderers.
Through his extensive interviews, In Cold Blood provides a disturbing peek into the minds of two killers. What could be scarier than that? Amazon | Goodreads | Read More→
Graphic Novel Horror Books For Adults & Teens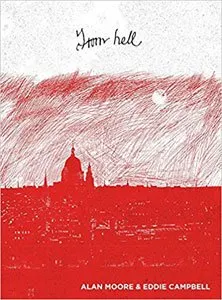 Illustrated by Eddie Campbell | Graphic Novel Set In Victorian London | Submission by Jella of Asiana Circus
From Hell is a lesser-known Alan Moore work, but it's still widely acclaimed and has quickly become one of the most beloved spooky books of all time.
From Hell tells a fictionalized version of the Jack the Ripper story in a gripping and daunting style. It takes place in a slum in Victorian London.
If you love the legend of Jack the Ripper, you are probably going to fall in love with this comic's beautiful design and dark and deep thoughts. Why does he kill?
This work also gets political, asking how we choose who is worthy in society.
Moore created a creepy classic that has messages that are more relevant and important today than they were back in the Victorian era. Amazon | Goodreads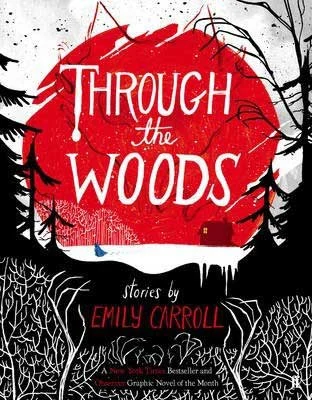 Spooky Graphic Novel
Through the Woods by Emily Carroll is a haunting YA and equally gripping adult-appropriate graphic novel.
Discover five short stories with gothic, macabre illustrations perfect for fans of chilling folk horror tales.
Readers walk through the unforgiving woods and find re-written fairy tales and love gone astray.
We read this one for a grad school lit class, and out of all of the spooky books on this reading list, this one will take you the least time to read but fulfill your creepy book needs.
It's eerie and unsettling but not too gory or terrifying.
If you are craving scarier plots, be sure to head over to our horror graphic novels reading list. Amazon | Goodreads
YA Spooky Reads
YA Romeo & Juliet Retelling | Political Fiction Set In Shanghai, China
Looking for a creepy book perfect for teens and adults?
Published at the end of 2020, don't miss this multicultural Romeo and Juliet retelling set in Shanghai, China in the mid-1920s.
Full disclosure that we have mixed feelings about These Violent Delights by Chloe Gong. This 3.5-star romance is a solid political fiction novel.
However, the plot is a tad on the overkill/lengthy side paired with a bit of sloggy storytelling at the beginning. The ending won us back, though.
Juliette Cai returns from America and is trying to avoid her family enemy, Roma Montagov.
Although in rival gangs that shoot each other on sight, Juliette has never really fallen out of love with Roma…even though he betrayed her.
With a violent monster plaguing the streets of Shanghai – insects that cause people to rip out their own throats – the Communist Party moving in, and European foreigners trying to carve out their piece of the county, Juliette and Roma decide to team up to go up against them all.
Can they save the people of Shanghai? What about their destined doomed love? Amazon | Goodreads | Book Information→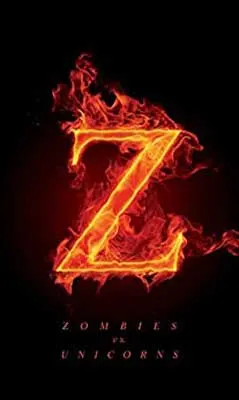 Spooky YA Fantasy
Just a fair warning since we do not typically read short stories: Zombies vs. Unicorns is an anthology edited by Holly Black and Justine Larbalestier.
Authors include a few of our YA favs like Cassandra Clare, Libba Bray, Scott Westerfeld, Meg Cabot, and Maureen Johnson. These are mildly scary stories.
And yes, guys, this is TUL so you know that we are going to recommend a few young adult titles for this spooky books for adults reading list. Come to the dark side.
Get ready for serious comedic banter as Black tries to convert you to Team Unicorn and Larbalestier to Team Zombie. Which team are you?
Sometimes it is harder to find a virgin than a unicorn in NYC. You should always follow instructions—no matter how odd—when babysitting.
Cute and fluffy animals are not always cute and fluffy animals, and it is best not to dig up someone unless you plan on marrying them.
We loved Zombies vs. Unicorns and fantasy-loving adults and teens will too.
Zombies vs. Unicorns ultimately brings together childhood unicorns and matures them with Walking Dead-worthy zombie drama and gore.
Discover even more great unicorn books. Amazon | Goodreads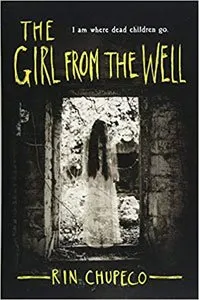 Horror Book Set In The U.S. & Japan | Submission from bookstagrammer Jennia
Most of us are familiar with the classic J-Horror remakes and their uniquely haunting imagery.
Rin Chupeco plays with and blends these well-known stories to craft an original and wistful retelling in The Girl from the Well, a lyrical narrative told from the point of view of legendary Japanese specter Okiku.
Okiku descends upon those who thrive from misusing and slaughtering children.
When Okiku departs from her first victim's home, she finds herself drawn to a mysterious boy named Tarquin who is covered in striking and unsettling tattoos.
A malevolent spirit is attached to Tarquin. He has coped with self-deprecating humor and by avoiding close relationships for fear that friends may come to harm.
Okiku becomes committed to protecting Tarquin, coming to his aid numerous times.
As their unusual friendship progresses, mysteries surrounding Tark's life and bad fortune are gradually sprinkled throughout the storyline.
Chupeco has flawlessly mixed folklore with the young adult horror genre, ultimately giving us an intriguing take on the classic ghost story and representing one of the best spooky books that adults will love, too. Amazon | Goodreads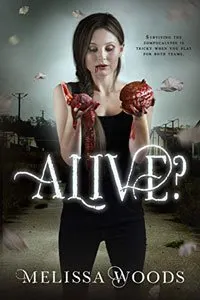 Zombie Novel | Submission from the author, Melissa Woods, of Melissa Woods
Alive? is the story of Violet, a seventeen-year-old girl who has the misfortune of getting bitten during the zombie apocalypse. Luckily for Violet, she doesn't die.
Unluckily, she's picked up a few little quirks along the way. Like the inability to get a decent tan and a somewhat troubling hunger for human flesh.
Alive? is about more than just zombies (though there are plenty of those!). It's a story about friendship, survival, and the different ways to hide the corpse of the guy you just accidentally ate.
Violet, known to everyone she meets as clumsy, unfit, and constantly unlucky, must navigate her way through a world that's slowly falling to pieces around her while attempting to hide her terrible secret from her closest friends.
The debut YA novel from Melissa Woods blends zombie horror, post-apocalyptic survival, and a dash of humor, in a story that will leave you wondering: "How long would I last in the zompocalypse?" Amazon | Goodreads
Don't forget to grab your favorite spooky books here:
Save These Spooky Novels For Later: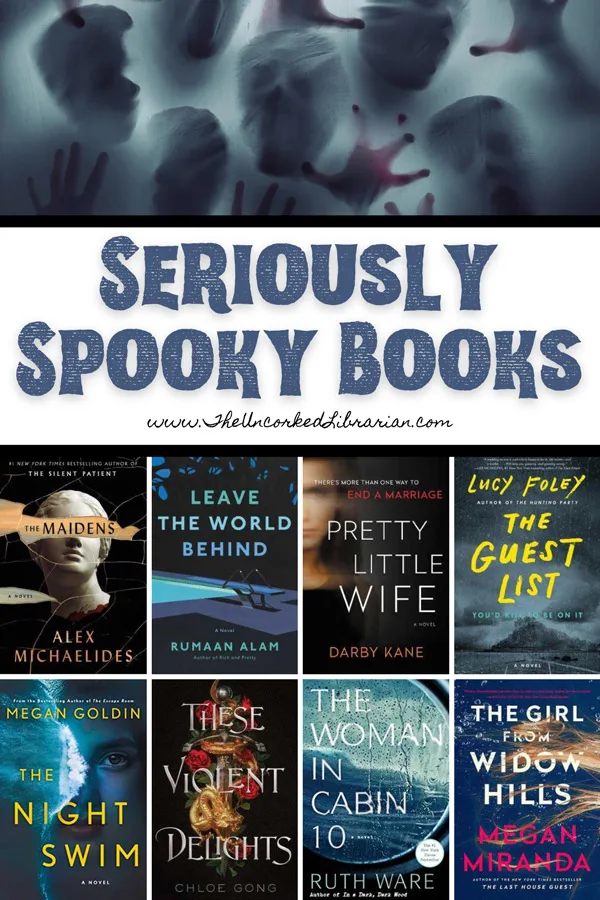 What are the best spooky books to read?
Creepy books creep us out.
Note that we also wrote about unicorns and zombies. We cannot handle anything more terrifying than a nasty rainbow pony.
We would never be able to fall asleep at night. Jessica Jones's mom gave us night terrors for weeks.
Which of these novels do you consider to be the best spooky books of all time? Which will you add to your fall reading list?
Are there any scary books for adults that you didn't love or weren't scary enough?
We also hope that you find new authors, bloggers, and friends to follow online. Thank you to all those who contributed with their favorite horror books for adults.
You May Also Enjoy:
Books About The Salem Witch Trials
Best YA & Tween Vampire Books
Werewolf Stories
Creepy Horror Novellas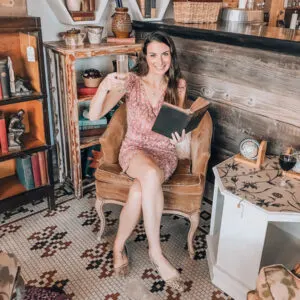 Christine (she/her) is the owner, lead editor, and tipsy book sommelier of The Uncorked Librarian LLC, an online literary publication showcasing books and movies to inspire travel and home to the famed Uncorked Reading Challenge.
With a BA in English & History from Smith College, an MLIS from USF-Tampa, and a U.S. Fulbright Fellowship in Christine's back pocket, there isn't a bookstore, library, or winery that can hide from her. Christine loves brewery yoga, adopting all of the kitties, and a glass of oaked Chardonnay. Charcuterie is her favorite food group.