Read across the decade and travel back in time with the most ground-breaking books from the '70s.
Head back to an era that birthed the Rubik's Cube, floppy disk, post-it notes, and mobile phone.
The decade also featured cult classic '70s books, and the emergence of some of the most popular authors – who remain on bestselling lists, even today.
Many 1970s books fall into the science fiction and fantasy genres and a few subtly address larger issues of the time.
The 1970s marked the end of the Civil Right Movement and the beginning of the Gay Liberation Movement, after all.
There was Roe vs. Wade, Ted Bundy, the breakup of the Beatles, the death of Elvis, and the emergence of disco.
Some of the popular books in the '70s (and their authors) created quite the controversy. Today, many of their themes are back in the spotlight.
So, what are the best books about the '70s? Who were the top authors of the time?
Below, find books from the 1970s in all genres, including translated literature, horror, novellas, science fiction, and dystopian lit for adults, tweens, and teens. Let's get started!
*Please note that while all of these books were published in the 1970s, many of the book covers and links are for newer editions.
Read across all of the decades with these book lists.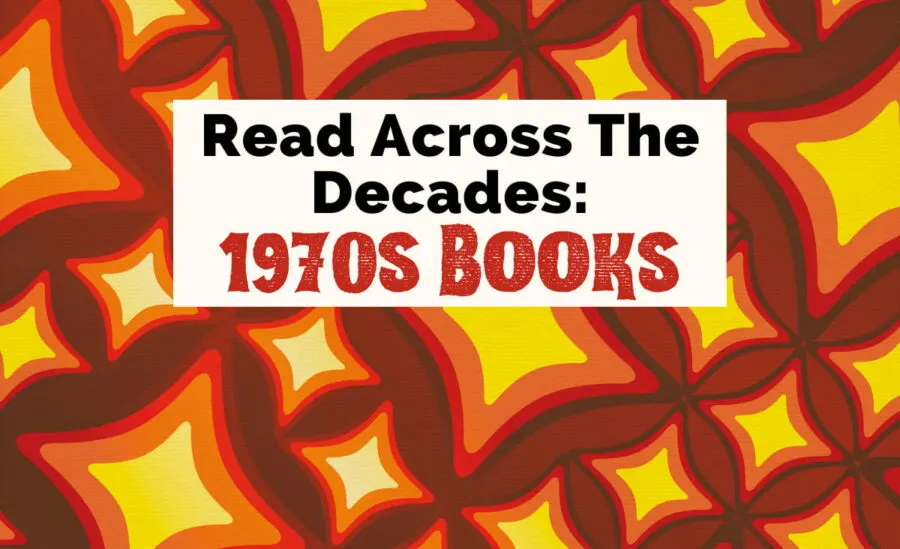 Grab your favorite 1970s books:
18 Best Books From The '70s
By Dagney McKinney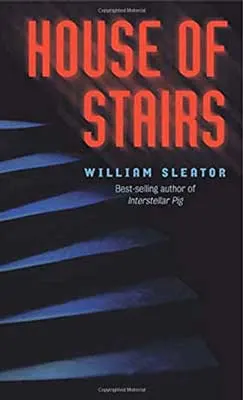 House of Stairs by William Sleator (1974)
William Sleator was one of my favorite authors as a kid, and The House of Stairs is undoubtedly one of his best!
One day, inexplicably, five teenagers wake up to find themselves trapped in, well, a house of stairs. All they can see for miles are white stairs, and seemingly no way out.
Aside from each other, the only other thing is a large machine that provides food. But at a cost.
To access their food, the machine enforces certain behaviors; they soon find themselves doing whatever it takes to get a green light, and thus food.
This YA dystopian is one of the most unsettling books from the '70s and a must for those who love the genre.
If you loved the anarchic themes of Lord of the Flies and the claustrophobic game feel of the film Cube, read this one ASAP!

Read House of Stairs: Amazon | Goodreads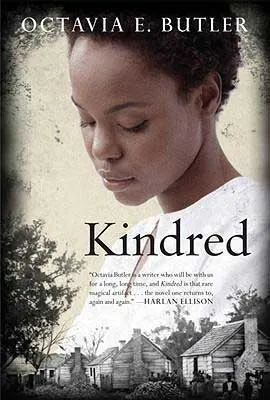 Kindred by Octavia Butler (1979)
One of the most iconic books set in the '70s, Kindred follows a Black woman named Dana from California who, on her 26th birthday, suddenly finds herself in antebellum Maryland.
Unaware she has traveled back in time, Dana sees a young White boy named Rufus drowning and stops to save him without thinking about the consequences.
However, once he is saved, Dana is back in modern California and she starts to wonder if she imagined it all. But to her horror – and understandable confusion – Dana keeps jumping back in time!
Can she figure out her connection to Rufus and this past as well as how to stop the time jumps before she winds up stuck back in time?
Kindred is one of the best science fiction '70s books, but be aware that it deals with some heavy topics like rape and slavery.
Uncover even more fantastic time travel books.

Read Kindred: Amazon | Goodreads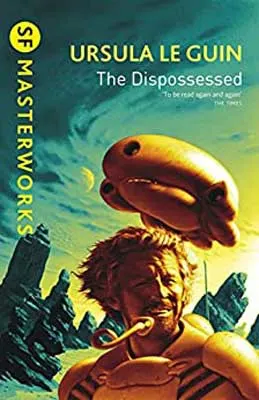 The Dispossessed by Ursula K. Le Guin (1974)
In the anarchist world of Anarres, the brilliant scientist Shevek is working on an invention that will change things for the better.
He is creating a method for instantaneous interstellar communication; no matter how far the distance, messages will be received immediately.
Unfortunately, jealous scientists in Shevek's world are hindering his progress. So he decides to make the difficult journey to Urras, the sister planet of Anarres.
Doing this means leaving everything he knows and loves behind.
But where Anarres is anarchy, Urras is a utopia. Upon arriving, however, Shevek finds himself becoming a pawn in a complex political game.
As with much science fiction from this period, the themes of this book are huge; freedom, humanity, ethics, philosophy … this is hard sci-fi, but at its best.
The Dispossessed won three of the biggest sci-fi literary prizes on its debut, confirming its status as one of the best books from the '70s.

Read The Dispossessed: Amazon | Goodreads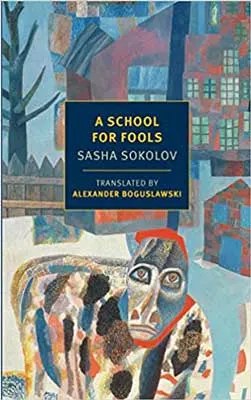 A School for Fools by Sasha Sokolov (1976)
Editions translated into English by Carl R. Proffer or Alexander Boguslawski
Anyone looking for 1970s books with a clear linear narrative will only get a headache from A School for Fools.
Ostensibly this is about a student at a school for "disturbed" children outside of Moscow and of his double. From that basis, the reader is taken on something of a journey through consciousness and perception.
Author Sasha Sokolov's surreal postmodernist novel has not one, but two unreliable narrators. Between them, they tell a story of, among other things, the search for self-discovery and knowledge.
Along the way, the lines between reality and fiction are constantly wavering, time is fluid, and sanity is frequently called into question.
The language pushes boundaries, and the overall mood is both beautiful and sad.
If that sounds like one of the books about the '70s for you, then this novel may change your life.

Read A School for Fools: Amazon | Goodreads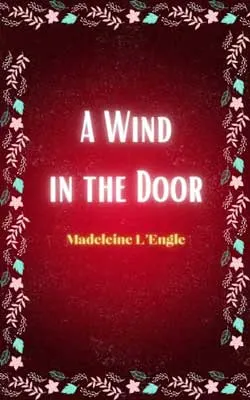 A Wind in the Door by Madeleine L'Engle (1973)
A Wind in the Door – a YA sci-fi adventure – is the second in the Time Quintet series, with the first being the popular 1960s book, A Wrinkle in Time.
14-year-old Meg is worried about her younger brother, Charles Wallace. He's only 6, but he's a certified genius, and that means he gets picked on a lot at school.
One November, when Meg comes home from school, Charles Wallace tells her that he's seen some dragons in the garden. He then falls gravely ill.
Together with Meg's friend Calvin O'Keefe, Meg finds that on further inspection, the "dragons" turn out to be a different being entirely: its name is Proginoskes, and it's a cherubim.
Proginoskes is here to make sure Charles Wallace is well again, and the gang must travel inside him in order to defeat the evil Echthros that are invading his body.
For more '70s books from L'Engle, the third is the series is A Swiftly Tilting Planet.

Read A Wind in the Door: Amazon | Goodreads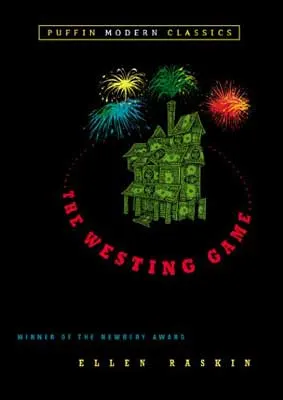 The Westing Game by Ellen Raskin (1978)
Samuel W. Westing, millionaire businessman, has died. And now the fun begins.
At the reading of his will, sixteen seemingly unlikely people find themselves a part of a complex mystery, set by Mr. Westing himself.
The group is split into pairs, with each being given $10,000 and a different set of cryptic clues. Whoever solves the riddle first can claim the $200 million fortune.
However, there is an extra level to the proceedings: in his will, Sam Westing claims that one of the players of his "game" is the one who killed him!
The Westing Game is an excellent gateway into mystery fiction for both children and young adults new to the genre.
It's fun, engaging and one of the best books set in the '70s, yet despite this, it doesn't feel dated … aside from the fact that no one immediately pulls out a smartphone, of course.

Read The Westing Game: Amazon | Goodreads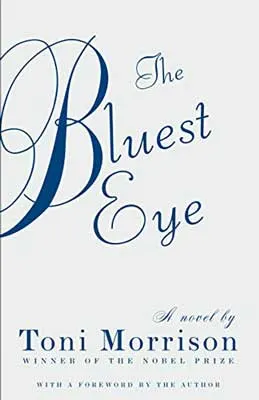 The Bluest Eye by Toni Morrison (1970)
As a foster child in the predominantly White Protestant community of Lorain, Ohio in the 1940s, 11-year-old Pecola Breedlove feels that she does not belong.
In fact, she is told that directly by many members of the town who look upon her as "ugly" when compared to the blonde, blue-eyed children she attends school with.
Pecola yearns to be accepted and secretly wishes for blue eyes so that everyone will see her as being just as beautiful as the other children.
Her hopes and dreams become tied to the yearly planting of marigolds in her foster family's garden. But if they do not bloom, tragedy will surely strike.
Told in flashback, and with themes of race, class, social judgment, and self-worth, author Toni Morrison holds an unflinching mirror up to American society.
This is definitely one of the more adult books from the '70s on this list. Potential readers are advised to check the trigger warnings before diving into this powerful and important novel.
Add to your reading list with even more books with colors in the title.

Read The Bluest Eye: Amazon | Goodreads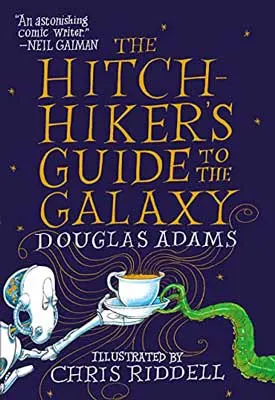 The Hitchhiker's Guide to the Galaxy by Douglas Adams (1979)
2007 edition illustrated by Chris Riddell
One morning, ordinary Earthman Arthur Dent is rudely disturbed by a group of construction workers determined to destroy his country house to make way for a new bypass.
This is then made even worse when a group of aliens appears in space around Earth to announce that it, too, is to be destroyed to make way for a new intergalactic bypass.
Fortunately, moments before the Earth is obliterated, Arthur is whisked away by his old friend Ford Prefect who, it turns out, is an alien himself, and a writer for the Hitchhiker's Guide to the Galaxy – a galactic encyclopedia of everything (revised edition).
From there, they encounter a depressed robot, lethal poetry, a sperm whale trying to come to terms with its own existence, and the President of the Galaxy, who happens to have two heads. And three arms.
Author Douglas Adams created a benchmark of British surrealist humor with The Hitchhiker's Guide to the Galaxy, which was originally a radio show before being adapted into a book series, of which this is the first.
This is essential reading for anyone into 1970s books, alien novels, and/or comedic science fiction.

Read The Hitchhiker's Guide to the Galaxy: Amazon | Goodreads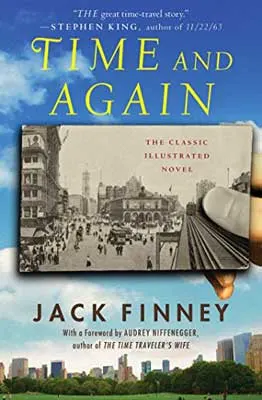 Time and Again by Jack Finney (1970)
When Si Morley, a disaffected illustrator, is approached to take part in a secret government experiment, he doesn't need to think too long about his non-existent social life before saying yes.
Now he finds himself back in the good old days, literally; he's been transported back to January 1882, and New York City has never looked so good.
Here, there's no television, no cars, no airplanes, and there's no such thing as "nuclear." So when Si finds himself back in the present having completed his mission, all he wants to do is go back.
But was he ever really there in the first place?
This time-traveling take on the concept of a man torn between two worlds is a great combination of historical fiction, mystery, romance, and sci-fi.
Add to that a healthy sprinkling of old photographs and sketches of 19th-century New York, and this is one of the books from the '70s you should not miss out on.

Read Time and Again: Amazon | Goodreads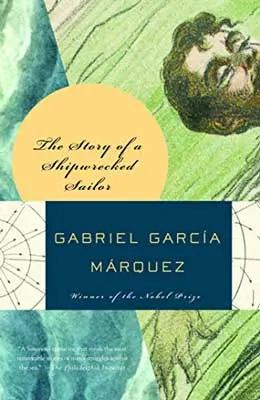 The Story of a Shipwrecked Sailor by Gabriel García Márquez (1970)
Translated into English by Randolph Hogan
In February of 1955, 20-year-old sailor Luis Alejandro Velasco sets out from the United States to return to Colombia on the destroyer ship Caldas.
He has spent a long stretch of time in the USA and is eager to return home. Unfortunately, whilst crossing the waters of the Caribbean, he and seven other crew members are washed overboard.
What follows is a story of survival in brutal conditions and a battle against loneliness and starvation.
The Story of a Shipwrecked Sailor (which has a much longer full title that may or may not contain spoilers so I won't write it here) was originally a series of fourteen consecutive installments in a newspaper before being collected together and released as a novel.
Unlike other popular books in the '70s, this book brought about some controversy due to the discrepancies between Velasco's version of events and the official statements released by the Colombian government of the time.
Find Gabriel García Márquez's Love in the Time of Cholera on our '80s reading list.
Read The Story of a Shipwrecked Sailor: Amazon | Goodreads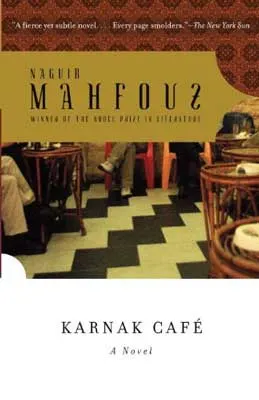 Karnak Café by Naguib Mahfouz (1974)
Translated into English by Roger Allen
Set during some of the most politically volatile events of 1960s Egypt, author Naguib Mahfouz's novella focuses on three individuals who all attend the Karnak Café in Cairo.
With high-quality coffee and a captivating former belly dancer for an owner, the Karnak Café serves as an intellectual melting pot for all demographics of Egyptian society.
When the three individuals disappear unexpectedly, it causes ripples amongst the cafe's older customers.
These ripples turn to panic upon the return of the three patrons, who tell tales of kidnapping, secret police, and torture.
Things turn from bad to worse with the outbreak of war, and soon the comfortable and inviting Karnak Café has become a place of deep suspicion, paranoia, and disillusionment.
This politically charged novella is excellent reading for anyone looking to pick up '70s books that shed light on an otherwise internationally less well-known pocket of history.

Read Karnak Café: Amazon | Goodreads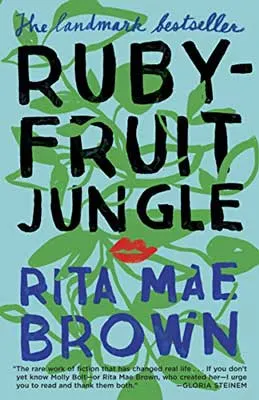 Rubyfruit Jungle by Rita Mae Brown (1973)
Rubyfruit Jungle is the story of Molly Bolt, an intelligent, beautiful, and lively young lady living in the United States in the 1950s.
However, this is not always easy, as Molly's sexuality means she has to work harder than others to be herself and find happiness.
As she navigates her education, her rocky relationship with her mother, and various relationships, she remains determined to forge her own path in life, no matter what setbacks she encounters.
A word of warning: author Rita Mae Brown's novel can be somewhat polarizing. Some believe it to be riotously funny and empowering while others find some of the events of the book more difficult to reconcile.
If you haven't read books from the '70s like this one, I recommend picking it up and forming your own opinion.
If the time period intrigues you, find more books about and published in the 1950s.

Read Rubyfruit Jungle: Amazon | Goodreads
Join The Uncorked Reading Challenge Today
---
Travel around the world with the Uncorked Reading Challenge. Get the best book and movie recs straight to your inbox. Sign Up Now.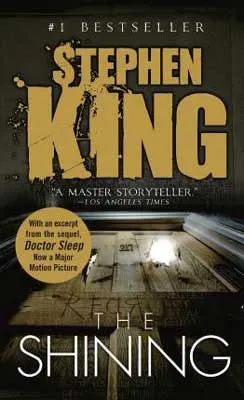 The Shining by Stephen King (1977)
When Jack Torrance is offered the role of caretaker of the Overlook Hotel during the off-season (winter), he and his wife are happy for the chance at a second start.
So they move themselves and their young son, Danny, there for the long, cold Colorado winter.
But things at the Overlook aren't always what they seem, and by accepting this position at the sinister hotel, the family has gotten more than they ever could have bargained for.
I'm not the biggest fan of Stephen King's books, his consistently problematic undertones (and overtones), and his writing style just isn't for me…
However, you can't really talk about iconic books from the '70s without mentioning King, especially since some of his most famous works were published then.
So, if you like atmospheric and spooky books set in hotels about abusive men slowly losing their minds, The Shining is definitely one of the 1970s books for you!
Uncover even more spooky books for adults.

Read The Shining: Amazon | Goodreads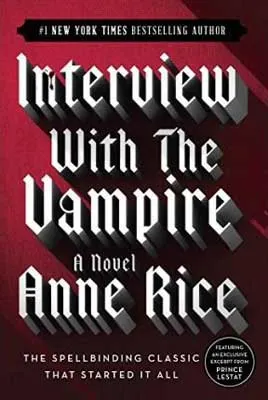 Interview with the Vampire by Anne Rice (1976)
Having lived for hundreds of years and tiring of his immortal life, the vampire Louis de Pointe du Lac decides to recount his story to a young journalist.
Beginning with his mortal life in late 18th century Louisiana, Louis tells of how he encountered Lestat de Lioncourt, the vampire who turned him.
From there, Louis recounts his escapades with Lestat, his travels to New Orleans and then Europe, as well as other companion vampires he has known during his long unlife.
Through it all, Louis observes other vampires and their different approaches to their condition, from indifferent cruelty and callousness to seemingly mindless feral beasts and phantasmagorical performance artists.
Originally just a short story, author Anne Rice expanded what was arguably to become her most famous work into a full-length novel some 8 years later.
Interview with the Vampire is undeniably one of the best horror books from the '70s.
Sink your teeth into even more vampire books!

Read Interview with the Vampire: Amazon | Goodreads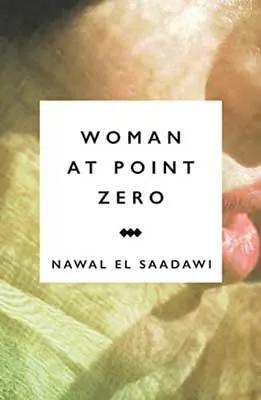 Woman at Point Zero by Nawal El Saadawi (1975)
Translated into English by Sherif Hetata
This feminist novella from Egyptian activist, Nawal El Saadawi, is one of the most important books from the '70s.
In Woman at Point Zero, we follow a psychiatrist who is doing research into the inmates at an Egyptian women's prison and becomes fascinated by one prisoner named Firdaus.
Based on her observations, the psychiatrist doesn't believe that Firdaus is capable of murder (the crime for which she has been incarcerated), and she becomes obsessed with Firdaus' goodness and perceived innocence.
From here, the book jumps back in time and tells Firdaus' story from her childhood in a small village to her life on the streets of Cairo.
Woman at Point Zero is a tale about female subjugation and the price women pay for fighting back against an oppressive system.

Read Woman at Point Zero: Amazon | Goodreads
A Scanner Darkly by Philip K. Dick (1977)
In the near future, a new drug is ravaging the populace of America: Substance D.
Known by many as Death, this aggressive drug destroys the link between the two halves of a human brain. The highs are intense. Brain damage is inevitable.
To combat this threat to society, undercover narcotics agents work tirelessly and secretly to rid the streets of this evil drug, or so the press releases say.
One such agent is Bob Arctor.
When he's not in his scramble suit and working as the anonymous "Fred," he has to pose as a user of Substance D in order to work his way through the distribution network and eventually bring it all down.
But when "Fred" is assigned to watch Arctor, he finds himself losing his grip on reality and his identity.
As one of the '70s books with a lot of trigger warnings regarding drug use, A Scanner Darkly could be considered a slightly more uplifting Requiem for a Dream with sci-fi elements.
In other words, it's a heavy book, so proceed with caution.

Read A Scanner Darkly: Amazon | Goodreads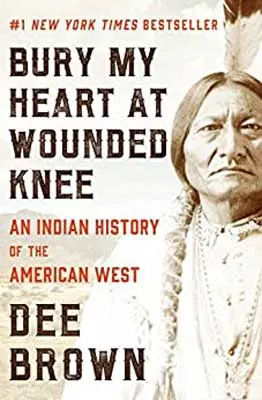 Bury My Heart at Wounded Knee: An Indian History of the American West by Dee Brown (1970)
On December 29, 1890, 300 Lakota people were murdered by the US Army during the Wounded Knee Massacre in South Dakota.
This is just one of the horrific tragedies suffered by the Native Americans at the hands of the White settlers detailed in Brown's book (and the one from which the book draws its title).
One of the best non-fiction books from the '70s, Bury My Heart at Wounded Knee is a history of the Native Americans in the Western US during the late 19th century.
The book focuses heavily on the effects of colonialism on the local tribes and uses sources such as memoirs, first-hand accounts, and available government records to paint as clear a picture of events as possible – always with an emphasis on giving the Native Americans a voice.
Read Bury My Heart at Wounded Knee: Amazon | Goodreads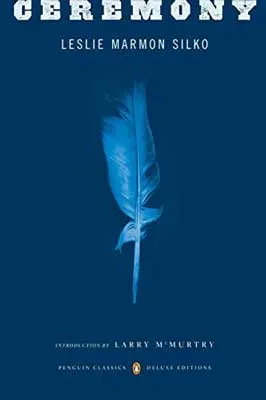 Ceremony by Leslie Marmon Silko (1977)
Tayo, a half-Pueblo, half-White man, has just returned from WWII where he was kept as a POW by the Japanese.
Suffering from what his doctors call "battle fatigue" (PTSD), Tayo is kept on for observation.
We get a few dual timelines of Tayo's present – as well as before and during the war – and learn that he lost his cousin (on the Bataan Death March). His uncle also died while they were away.
When Tayo is released and returns to the Laguna Pueblo reservation, he feels isolated and alone. He begins to seek out the traditional practices of his people for comfort.
Ceremony is one of the most ground-breaking 1970s books, and this lyrical novel gives important insight into grief and loss, as well as the Pueblo culture.
Explore more great books by Indigenous authors.

Read Ceremony: Amazon | Goodreads
Save These 1970s Books For Later: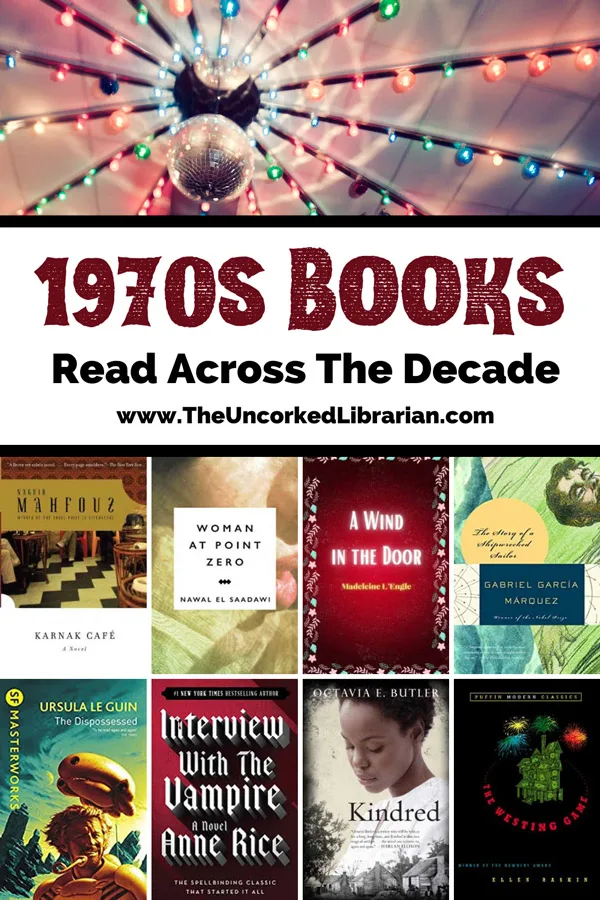 Grab the best '70s books here:
Thank you to TUL contributor, Dagney McKinney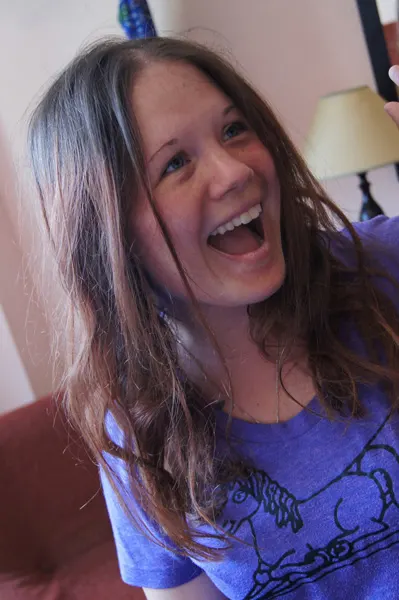 Dagney (pronouns: any) is a neurodivergent writer who loves all things macabre and weird. She likes outrageously spicy food, long walks through graveyards, and historical tangents. You'll most likely find her wandering around somewhere quiet or underground, buying salt, or whispering to camels.
What are your favorite books about the '70s? How about set then?
What were the most memorable '70s events, and what were your favorite 1970s products? We still cannot live without post-it notes…
What would you consider the most popular books in the '70s? Which 1970s books are your favorite? How about '70s authors? Let us know in the comments.
You May Also Enjoy:
This reading list is also a part of our 2022 Uncorked Reading Challenge.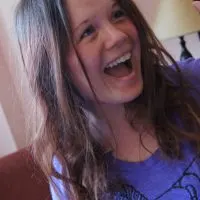 Dagney (pronouns: any) is a neurodivergent writer and book nerd who is drawn to all things weird and macabre. She also loves anything to do with fast cars, unhinged anti-heroes, and salt. When she isn't working or reading, you're likely to find her eating Indian food, playing board games, or hiding out somewhere dark and quiet, stuck down an internet rabbit hole. The easiest way to win her over is through cats and camels.