15 Remarkable Books By Indigenous Authors
Diversify your reading by exploring fantastic books by Indigenous authors from across the globe.
From timely essays about the natural world to action-packed dystopian thrillers, you'll find something for everyone on our Indigenous books reading list.
Meet favorite Indigenous authors from around the world, including both debut and long-time celebrated poets, writers, and essayists.
Travel across the U.S., Australia, Polynesia, and Egypt.
Many of these Indigenous novels are award-winning – as National Book Award finalists and winners of the Pulitzer Prize.
So, keep reading to uncover the best books by Indigenous authors for adults and teens – contemporary, brand-new, and classic.
Of course, "best" is subjective, and we'd love to know your favorite Indigenous writers and their books in the comments. Let's get started!
Read around the world with these book lists.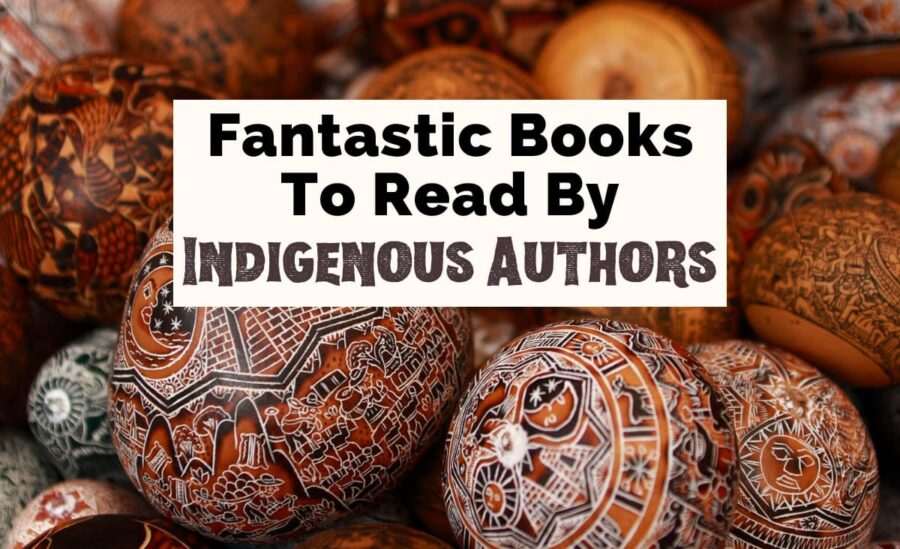 Grab your favorite Indigenous books here:
15 Books By Indigenous Authors
By Sheree Strange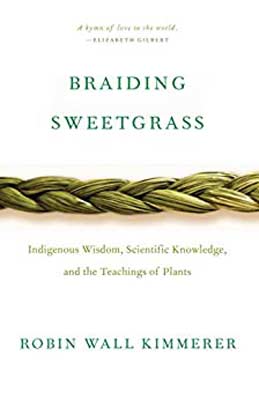 1. Braiding Sweetgrass by Robin Wall Kimmerer
In Braiding Sweetgrass, Dr. Robin Wall Kimmerer brings together her academic knowledge as a botanist and her traditional knowledge as a member of the Potawatomi Nation in a series of essays informed by both science and lore.
She shows us how our relationships with flora and fauna can be enriched by acknowledging their role as our oldest teachers and the reciprocal nature of our shared existence on this planet.
These essays call for an awakening of our collective ecological consciousness, a particularly timely topic in light of recent climate change disasters.
As with many Indigenous authors, her interest in the natural world was inspired and encouraged by her parents, who embraced their own Potawatomi heritage while raising Kimmerer in upstate New York.

Read Braiding Sweetgrass: Amazon | Goodreads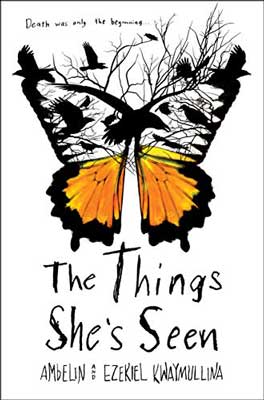 2. The Things She's Seen by Ambelin Kwaymullina and Ezekiel Kwaymullina
Sally Morgan wrote one of the most popular books by Indigenous authors in Australia (My Place), and her children have picked up where she left off.
The Things She's Seen (called Catching Teller Crow in some regions) is a collaborative effort of Indigenous authors Ambelin Kwaymullina and Ezekiel Kwaymullina, siblings with Palyku heritage (Aboriginal people from the Pilbara region of Western Australia).
In this fantastic young adult thriller, the ghost of Beth Teller must help her detective father, overwhelmed by grief after her death, solve a mystery that's bigger than both of them.
She hopes that their shared fight to win justice will help the man she loves most reconnect with the land of the living.

Read The Things She's Seen: Amazon | Goodreads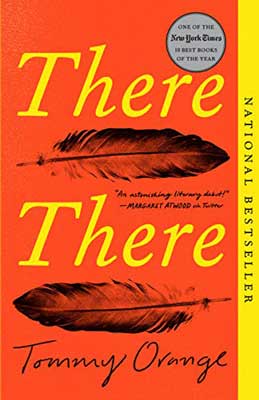 3. There There by Tommy Orange
You've probably seen There There all over #bookstagram – and with good reason!
Tommy Orange is a citizen of the Cheyenne and Arapaho tribes, one of the many brilliant Indigenous authors to come out of Oklahoma.
In his debut novel, twelve characters from Native communities are traveling to the Big Oakland Powwow, and they're all connected – though they don't yet know it.
They include the newly-sober Jacquie Red Feather, desperately seeking the family she left behind; Dene Oxendene, who is attending to remember his late uncle; and Orvil, who will perform traditional dance for the very first time, aged fourteen.
There There is one of the best Indigenous books for showcasing the diversity of stories within these communities, expanding our definition of what it means to be "Native."

Read There There: Amazon | Goodreads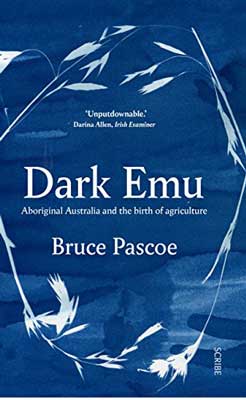 4. Dark Emu by Bruce Pascoe
Bruce Pascoe is one of Australia's most brilliant – and most controversial – Indigenous writers.
In Dark Emu, he lays out evidence refuting the long-held theory that Aboriginal and Torres Strait Islander people lived in "hunter-gatherer" societies prior to colonization.
He draws upon historical and geological records to show that Aboriginal people across the desert continent were, in fact, cultivating grain crops, irrigating land, and storing harvests – all hallmarks of agricultural society–long before the British invasion.
Since Dark Emu's 2014 release (followed by an updated version in 2018), debate has raged through reviews and news commentary on the cultural implications of Pascoe's revelations.
Like so many Indigenous authors from Australia, Pascoe's work encourages us to revisit the "convenient lies" that have underwritten history.

Read Dark Emu: Amazon | Goodreads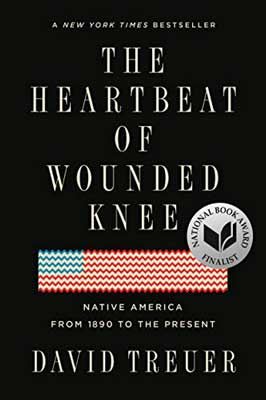 5. The Heartbeat Of Wounded Knee by David Treuer
David Treuer grew up on an Ojibwe reservation in Minnesota and trained as an anthropologist (his thesis advisor was none other than Nobel Prize-winning author Toni Morrison!).
He draws upon both his academic knowledge and his heritage to write Indigenous books – fiction and non-fiction – that celebrate the preservation and perseverance of Native communities.
In The Heartbeat Of Wounded Knee, he blends journalism and memoir to re-tell the history of Native Americans, from the 1890 massacre at Wounded Knee to the present.
While the horrors wrought upon Native people (historically and today) are heart-breaking, Treuer balances the devastation with incredible stories of resilience, transformation, and reinvention.
This is a must-read account of the formation of a new Native identity, an essential inclusion in any collection of books by Indigenous authors.

Read The Heartbeat Of Wounded Knee: Amazon | Goodreads
Take The Uncorked Reading Challenge!
Travel around the world with our Uncorked Reading Challenge. Never be late to the party with unique new book releases. Get the latest movie and book lists straight to your inbox.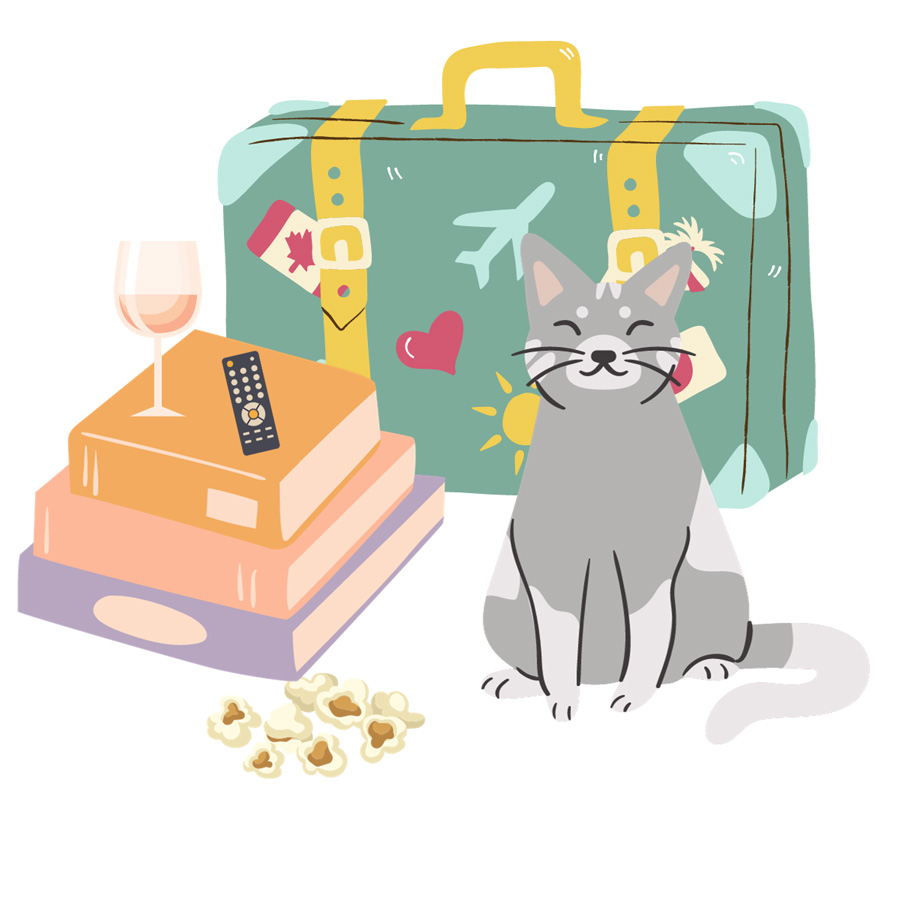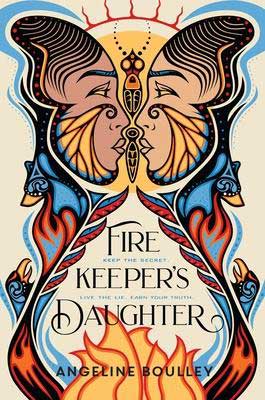 6. Firekeeper's Daughter by Angeline Boulley
For young adults and adults who enjoy reading young adult literature, Firekeeper's Daughter is one of the best Indigenous books of the past few years.
In fact, according to TIME magazine, it's one of the top 100 young adult novels of all time!
In real life, Angeline Boulley's father is a traditional firekeeper, responsible for striking fires and managing protocol at cultural and spiritual events, and it would seem that's where she drew her inspiration for this incredible story.
Firekeeper's Daughter has a little bit of everything: a love interest, a family drama, a murder mystery, and a coming-of-age story.
At its heart is a young unenrolled biracial girl who must learn what it means to be a strong Anishinaabe kwe (Ojibwe woman).
Firekeeper's Daughter was one of our most-anticipated 2021 book releases and is set on Sugar Island in Michigan's Upper Peninsula.
Read even more unique island-based books.

Read Firekeeper's Daughter: Amazon | Goodreads | Book Information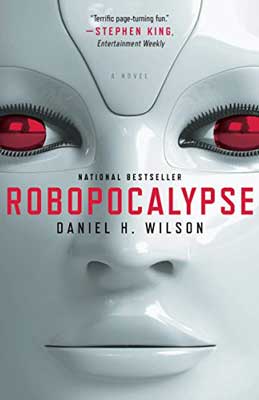 7. Robopocalypse by Daniel H. Wilson
If you love an action-packed dystopian novel, Robopocalypse is one of the best Indigenous books for you!
Daniel H. Wilson is a citizen of the Cherokee Nation, and he has written a Black Mirror-esque thriller about what could happen if the technology we rely upon turned against us.
In Wilson's version of the future, the human race is all but annihilated, and the scattered few who remain must unite to fight for humanity in the Robot War.
These humans couldn't be more different – a single mother, a lonely bachelor, a traumatized soldier – but they find common ground in their quest to battle Archos with humanity.
The allusion to the fate of so many Native American tribes is subtle but clear for those who read between the lines.

Read Robopocalypse: Amazon | Goodreads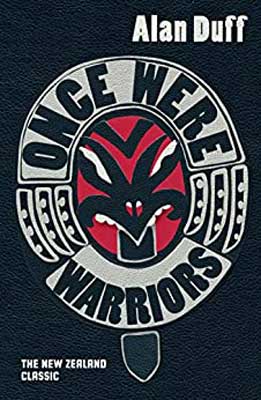 8. Once Were Warriors by Alan Duff
The most heart-wrenching and eye-opening Indigenous books are those in which Indigenous authors draw upon their own lived experiences.
Alan Duff is a novelist and newspaper columnist from Rotorua (New Zealand), of Ngāti Rangitihi and Ngāti Tūwharetoa (Māori) descent.
He spent his early years growing up in a State housing neighborhood, and then later with his Māori aunt and uncle in Whakarewarewa.
His troubled youth informed his 1990 novel Once Were Warriors, which was adapted into the internationally-acclaimed film of the same name.
In the novel, the Hekes – an urban Māori family – battle poverty, alcoholism, and domestic violence at the hands of their patriarch.
This is one of the best Indigenous novels for exploring the clash between tradition and tolerance. Uncover more fantastic New Zealand books.

Read Once Were Warriors: Amazon | Goodreads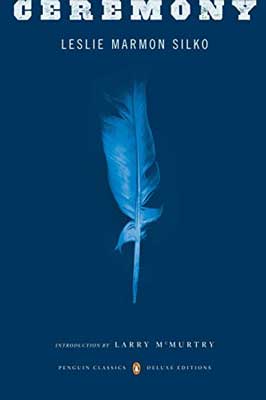 9. Ceremony by Leslie Marmon Silko
Leslie Marmon Silko is a Laguna Pueblo Indian woman.
Her novel Ceremony remains one of the most powerful Indigenous books of the Native American literary tradition – over four decades after it was first published in the 1970s.
Ceremony tells the story of Tayo, a shell-shocked WWII veteran of mixed ancestry (as Marmon Silko is herself), returning to a poverty-stricken Laguna reservation.
He is haunted by memories of the war and the loss of his cousin, as he descends into alcoholism.
His Old Grandma and Betonie, a Navajo medicine man, engage Tayo in ceremonies to open his mind and help him find his place in the world as a Laguna man.
Marmon Silko's writing is so honest and authentic that she has been criticized by other Indigenous authors for sharing secret tribal knowledge with outsiders through her work.

Read Ceremony: Amazon | Goodreads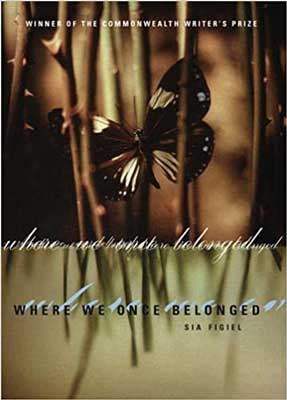 10. Where We Once Belonged by Sia Figiel
Indigenous books are a relatively new way of sharing stories, and many Indigenous writers draw upon traditional forms – including music and poetry – to inform their contemporary work.
Sia Figel, a Samoan novelist and poet, does so in her book Where We Once Belonged.
The story is set in the fictitious village of Malaefou, where Alofa (whose name translates to "love" in Samoan) has a series of violent and sexual encounters that shape her identity as a Polynesian woman.
The prose is poetic and dreamy, a unique style that saw Figiel win the 1997 Best First Book award in the South East Asia/South Pacific Region of the Commonwealth Writers' Prize.
Where We Once Belonged was also the first novel written by a Samoan woman to be published in the United States.

Read Where We Once Belonged: Amazon | Goodreads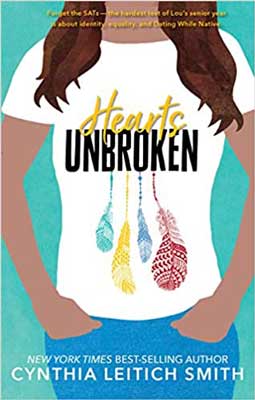 11. Hearts Unbroken by Cynthia Leitich Smith
If you're after more teen and young adult Indigenous books, here's one you must check out.
Hearts Unbroken is the moving story of Lou, a Native teen and budding journalist navigating her final year of high school and the sweet sting of first love.
Sparks fly with Joey, the student paper's photographer, when they cover the story of protests against inclusive casting in their school's production of The Wizard Of Oz.
The author, Cynthia Leitich Smith, is a member of the Muscogee Creek Nation who writes books for children and teens, ones that depict the real lives of Native Americans in today's world.
If you love Hearts Unbroken, you'll have to check out Rain Is Not My Indian Name, too–it's set in the same universe.

Read Hearts Unbroken: Amazon | Goodreads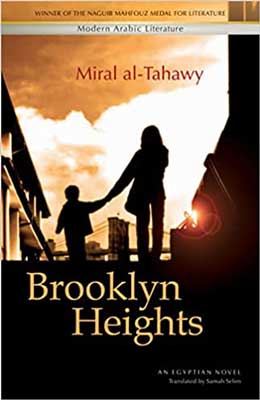 12. Brooklyn Heights by Miral al-Tahawy
Translated into English by Samah Selim: Miral al-Tahawy (Arabic: ميرال الطحاوي) is a pioneering Egyptian writer who grew up in a conservative Bedouin culture, her family belonging to the al-Hanadi tribe.
The Washington Post has called her "the first novelist to present Egyptian Bedouin life beyond stereotypes," and she uses stories to explore the real struggles of Bedouin women that might not otherwise receive mainstream attention.
Brooklyn Heights is her fourth novel, first published in Arabic in 2010 and then in English (translated by Sameh Salim) in 2011.
In this kaleidoscopic story, aspiring writer Hind finds that her memories of a small Bedouin village in the Nile Delta permeate every corner of her new Brooklyn apartment.
This rich and intensely moving story establishes al-Tahawy as one of the best Indigenous authors at work today.
Travel across New York with these novels.

Read Brooklyn Heights: Amazon | Goodreads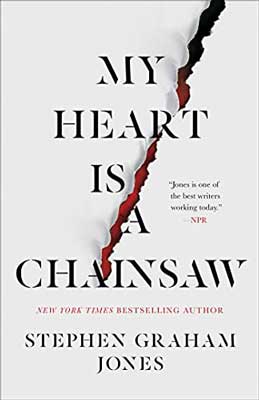 13. My Heart Is A Chainsaw by Stephen Graham Jones
My Heart Is A Chainsaw is the latest heart-racing novel from Blackfoot Native American author Stephen Graham Jones – one of the best books by Indigenous authors for readers who like chills and thrills.
The main character, Jade Daniels, escapes into horror films when her home life – with an abusive father, an absent mother, and a town that has shunned them all – becomes too much.
When the plot of a horror film comes to life, Jade can predict exactly how it will all unfold.
This "dark fever dream" of a novel is a homage to the horror genre, set against the dark backdrop of a gentrifying rural town.
If you enjoy Stephen Graham Jones, try his short horror novel, Night of the Mannequins.

Read My Heart Is A Chainsaw: Amazon | Goodreads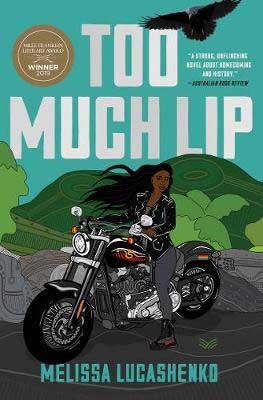 14. Too Much Lip by Melissa Lucashenko
If you're looking for books by Indigenous authors with protagonists you can't help but fall in love with, Too Much Lip is the book for you!
Kerry Salter has spent her entire life trying to escape her hometown and stay out of prison. "Too much lip", that's her problem; she can't help but say what's on her mind, and it inevitably gets her into trouble.
When she finds out that her Pop is deathly ill, she has no choice but to race home to Bundjalung country (on a stolen Harley, with the law hot on her heels).
There, she finds her family torn apart at the seams, with developers planning to destroy their sacred site and dark secrets rising to the surface.
Too Much Lip is an incredible black comedy – it's a tall order to make alcoholism, violence, and trauma funny, but Lucashenko is one of Australia's best Indigenous writers and she makes it work.
Uncover even more great Australian books to read.

Read Too Much Lip: Amazon | Goodreads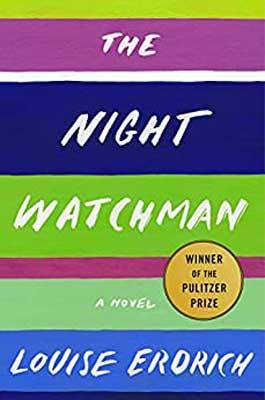 15. The Night Watchman by Louise Erdrich
Louise Erdich is one of the most acclaimed Indigenous authors of recent decades, and one of the most powerful literary voices in the second wave of the Native American Renaissance.
She won the 2021 Pulitzer Prize for Fiction for her novel The Night Watchman, based on the true story of her own grandfather who fought against Native dispossession.
In the novelized version, the story of the titular night watchman – Thomas Wazhashk, a Chippewa Council member – is woven with that of Patrice, a high-school valedictorian working her fingers to the bone in the hopes of finding her missing older sister.
Both of their lives will be impacted by the new "emancipation" bill that could undo the good-faith treaties meant to last "for as long as the grasses shall grow, and the rivers run."
Erdrich's Indigenous novels explore the best and worst of humanity, the peaks and troughs of love and loss, and The Night Watchman is one of her very best.
Find more of Erdrich's books on our 50 States reading list.

Read The Night Watchman: Amazon | Goodreads
Save Your TBR Indigeous Books For Later: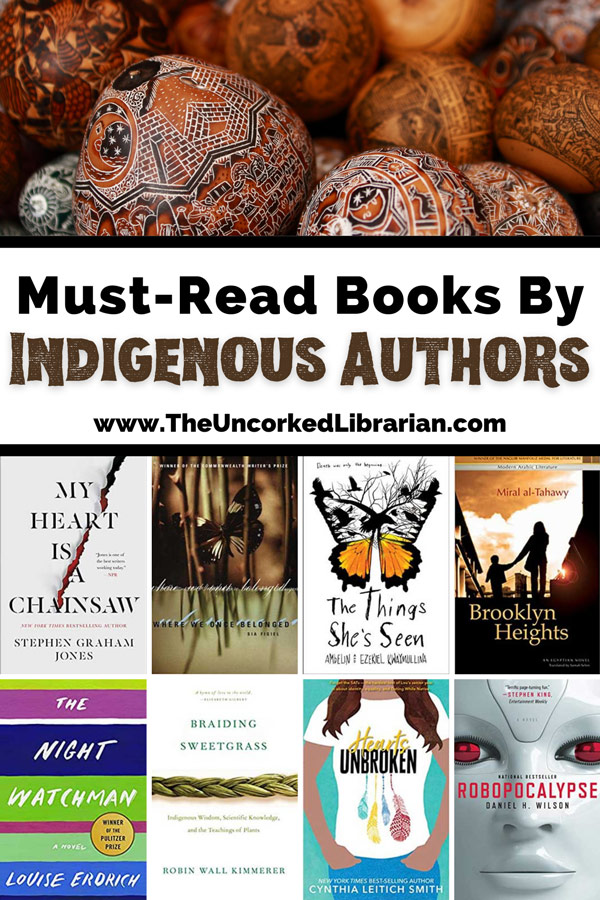 Grab your favorite Indigenous novels here: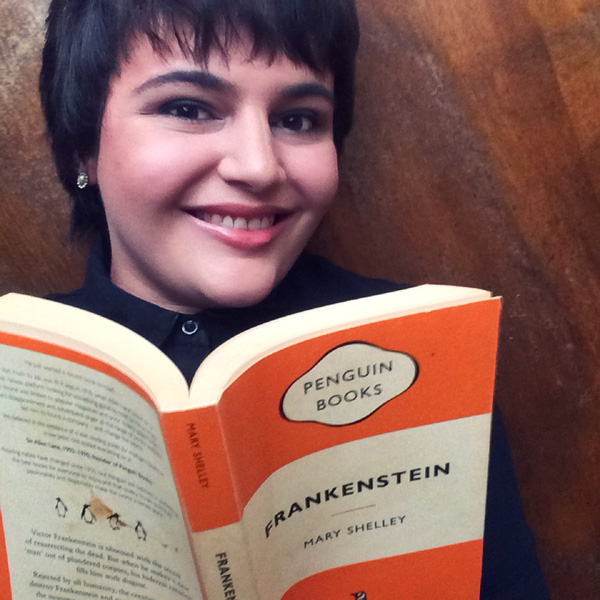 Sheree (pronouns: she/her) is a writer and book reviewer living on the land of the Gadigal people of the Eora nation (known as Sydney, Australia). She has been reviewing books on her blog, Keeping Up With The Penguins, since 2017. She reads books of all kinds and shares her thoughts on them all across the internet.
Who are your favorite Indigenous authors?
What books by Indigenous authors have you read and loved? Which Indigenous writers do you champion? Are there any more we should add to our TBR pile? Let us know in the comments.
You may also enjoy:
This reading list was originally part of our 2022 Uncorked Reading Challenge.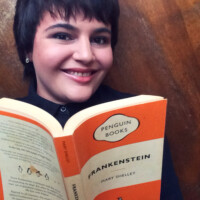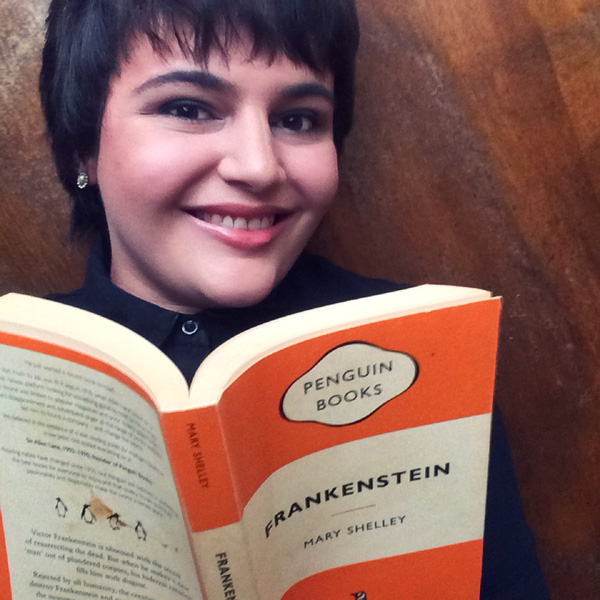 Sheree (pronouns: she/her) is a writer and book reviewer living on the land of the Gadigal people of the Eora nation (known as Sydney, Australia). She has been reviewing books on her blog, Keeping Up With The Penguins, since 2017. She reads books of all kinds and shares her thoughts on them all across the internet.