If you are looking to read more #OwnVoices literature, don't miss Firekeeper's Daughter by Angeline Boulley. Find a summary, book information, and book reviews here.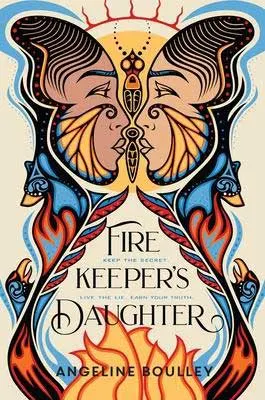 This post may contain affiliate links: If you purchase through my link, I will receive a small commission at no additional cost to you. I only recommend products/services that I approve of. See my full Disclosure Policy.
Firekeeper's Daughter by Angeline Boulley Book Information
Author: Angeline Boulley
Genre: #OwnVoices | YA Set In Michigan | Ojibwe Literature
Pages: 496
Publisher: Henry Holt and Co. (BYR)
Publication Date: March 16, 2021
Find more great books here:
1. Book of the Month: Get the month's hottest new and upcoming titles from Book of the Month. You might snag an early release or debut author. Along with selecting a book a month, find terrific add-ons, both trendy and lesser-known titles.
2. Audible Plus: From Amazon, listen to Amazon Originals, podcasts, and audiobooks. They add new titles every week.
3. Amazon Prime: Don't miss Amazon First Reads – early access to Kindle books. Get fast delivery as well as movies, music, Originals, shows, and more.
4. Or, start your trial of Amazon Video for movies and tv series on demand.

Firekeeper's Daughter by Angeline Boulley Summary
Eighteen-year-old Daunis Fontaine has never quite fit in, both in her hometown and on the nearby Ojibwe reservation. She dreams of a fresh start at college, but when family tragedy strikes, Daunis puts her future on hold to look after her fragile mother. The only bright spot is meeting Jamie, the charming new recruit on her brother Levi's hockey team.

Yet even as Daunis falls for Jamie, she senses the dashing hockey star is hiding something. Everything comes to light when Daunis witnesses a shocking murder, thrusting her into an FBI investigation of a lethal new drug.

Reluctantly, Daunis agrees to go undercover, drawing on her knowledge of chemistry and Ojibwe traditional medicine to track down the source. But the search for truth is more complicated than Daunis imagined, exposing secrets and old scars. At the same time, she grows concerned with an investigation that seems more focused on punishing the offenders than protecting the victims.

Now, as the deceptions―and deaths―keep growing, Daunis must learn what it means to be a strong Anishinaabe kwe (Ojibwe woman) and how far she'll go for her community, even if it tears apart the only world she's ever known.

Henry Holt and Co.
Join The Uncorked Reading Challenge Today
---
Travel around the world with the Uncorked Reading Challenge. Get the best book and movie recs straight to your inbox. Sign Up Now.
More About The Author, Angeline Boulley
Boulley is an enrolled member of the Sault Ste. Marie Tribe of Chippewa Indians. She currently lives in Michigan.
Where You Can Find Firekeeper's Daughter by Angeline Boulley Reviews On TUL
Travel across the globe with the best books by Indigenous authors for adults and teens.
Firekeeper's Daughter is set on Sugar Island in Michigan's Upper Peninsula. See what other island-based books you might enjoy, both YA and adult. We promise this reading list isn't all tropical islands either.
Don't miss the most talked about and anticipated books of 2021. Find Firekeeper's Daughter along with WW2 historical fiction, YA, indie, and so much more. Travel around the world with a good book with The Uncorked Librarian.
Don't miss March's newest book releases to read including The Rose Code, The Dating Plan, Infinite Country, and The Lost Apothecary.