These Australian books are sure to transport you there and teach you more. Plus, travel around the world with some of the best books set in Australia.
Are you looking for nonfiction books about Australia that will teach you everything from history and science to politics and healthcare? What about the best Australian memoirs?
Or, are you hoping to escape each evening via a few good thrillers, mysteries, romances, and historical fiction books set in Australia?
And, which Australian novels are for true crime lovers?
Who are the debut and popular Australian authors and writers to look out for? What are their famous Australian novels?
We asked Australian native and book expert Sheree, from Keeping Up With The Penguins, what Australian books she recommends for The Uncorked Librarian readers.
Sheree's Australian reading list is fantastic. We dare you not to find a single Australian book of interest.
Below, explore the best books set in and about Australia for adults.
A few of these books won't take place in Australia but either represent an Australian writer or an imaginary destination based on Australia. Let's get started.
You may also enjoy these Australian movies.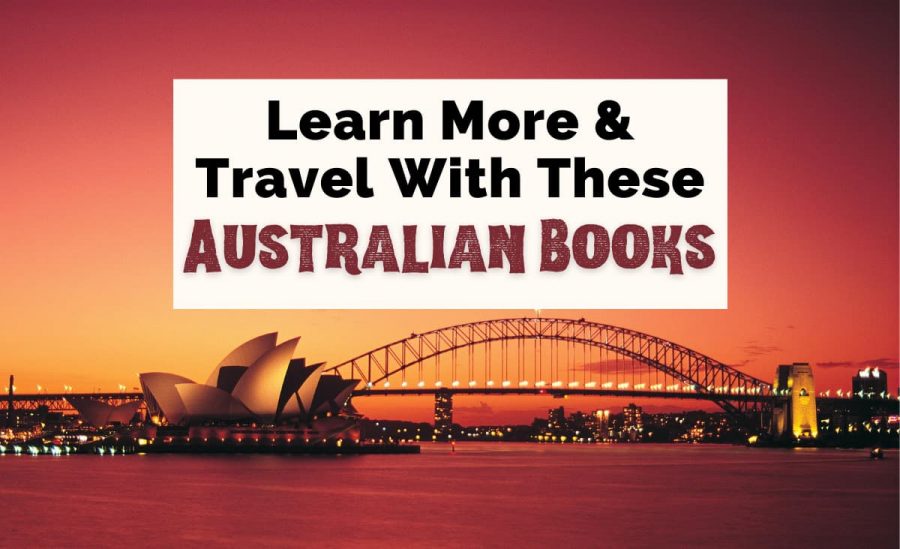 Grab your favorite books about Australia here:
1. We get the month's hottest new and upcoming titles from Book of the Month.
2. Try Audible Plus.
3. Find books via Kindle Unlimited Membership Plans.
4. As a member of Amazon Prime, don't miss Amazon First Reads — early access to Kindle books.
Best Australian Books & Books Set In Australia
By Sheree Strange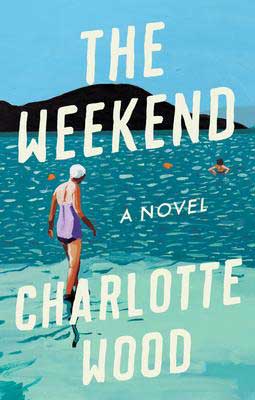 1. The Weekend by Charlotte Wood
The Weekend explores the rich friendships and inner lives of women in their seventies. Forget knitting and bingo!
Wendy, Jude, Adele, and Sylvie have been friends for decades. When Sylvie dies, the remaining trio is charged with cleaning out her holiday house and readying it for sale.
The Weekend is an incredible Australian novel about memory, mortality, betrayal, brutality, and – more than anything – the ties that bind. Buy a copy of The Weekend.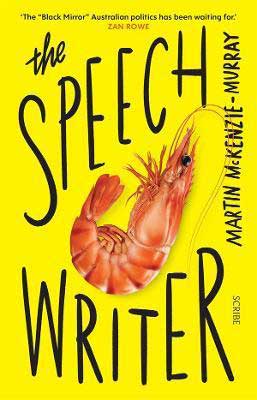 2. The Speechwriter by Martin McKenzie-Murray
You'd think that the past couple of years has seen politics so unreal it defies satire. Martin McKenzie-Murray proves this isn't so with this nihilistic jailhouse "memoir," The Speechwriter.
Toby, former bureaucrat and current inmate of the Sunshine correctional facility, sets about writing his true-life story, helped occasionally by his murderous cellmate. This is Australian humour at its absolute finest. Buy a copy of The Speechwriter.
Join The Uncorked Reading Challenge Today
---
Travel around the world with a book a month as part of our Uncorked Reading Challenge. Never be late to the party again with the best new book releases. Get book recs straight to your inbox. Sign Up Now.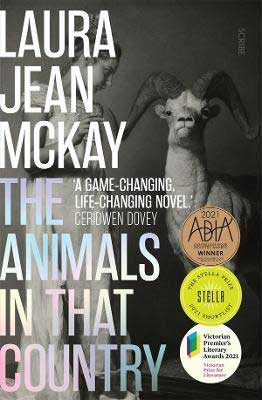 3. The Animals In That Country by Laura Jean McKay
Is it too soon for a pandemic novel? The Animals In That Country was published, coincidentally, just as Australia entered its first lockdown.
It's an eerily prescient premise, right down to the conspiracy theories that proliferate on social media and the government ads that encourage people to "keep calm and stay indoors".
The protagonist is a foul-mouthed, hard-drinking granny who will go to any lengths to protect her family. If it's not too triggering, this is a must-read Australian novel. Buy a copy of The Animals In That Country.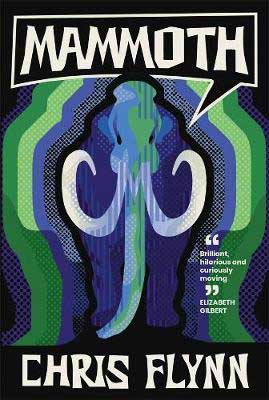 4. Mammoth by Chris Flynn
Imagine this: a novel told from the perspective of a fossilized woolly mammoth. Australian author Chris Flynn is possibly the only one who could have come up with something like that!
Mammoth is a journey through history, right back to the Ice Age, and all the way through to the present, where the remnants of the past are traded back and forth in our twisted capitalist hellscape. Buy a copy of Mammoth.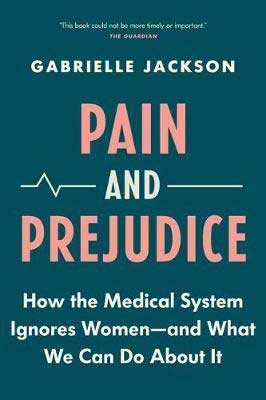 5. Pain and Prejudice by Gabrielle Jackson
176 million people worldwide are affected by one insidious disease; one for which we cannot definitively determine a cause, and one for which the "cures" on offer are (at best) guesswork.
Up to 60% of the people who suffer from this disease cannot accurately identify the parts of their anatomy it most affects. How can this be?
Gabrielle Jackson addresses all of the ways in which the medical system has under-served people with uteruses – especially those who have endometriosis – in Pain and Prejudice. Buy a copy of Pain and Prejudice.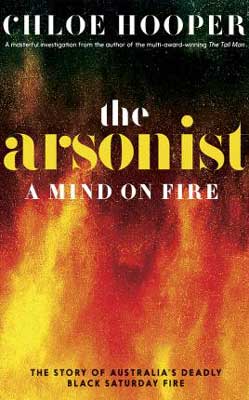 6. The Arsonist by Chloe Hooper
The Arsonist is the ideal read for true crime fans who worry that they've been numbed by endless accounts of grisly murders.
Black Saturday still sends shudders up the spines of all Australians: the unfathomable destruction, the power of the flames, the helplessness watching it all unfold.
Chloe Hooper investigates one of the lesser-known fires that ripped through that day, the man convicted of dropping the match, and whether we can trust what we think we know. Buy a copy of The Arsonist.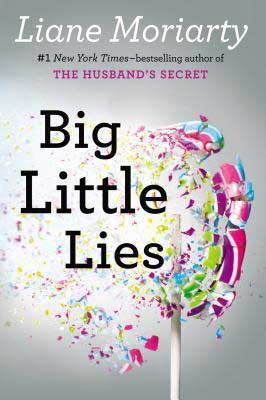 7. Big Little Lies by Liane Moriarty
Liane Moriarty is the reigning queen of women-centric domestic thrillers. One of the books set in Australia that were made into a TV series, Big Little Lies is her crown jewel.
This is Moriarty in her prime: three mothers from Sydney's north shore, all fighting their own battles, merging and converging towards a dramatic climax.
All of Moriarty's books are compelling and satisfying, but Big Little Lies particularly so. Buy a copy of Big Little Lies.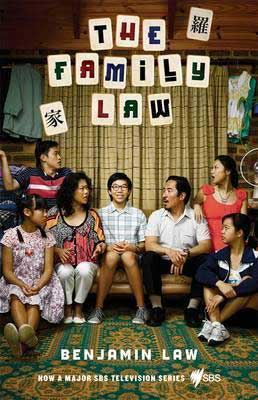 8. The Family Law by Benjamin Law
Benjamin Law is an Australian author, journalist, and a strong presence in television, radio, and theatre. He was born in Queensland in 1982 to immigrant parents from Hong Kong.
The Family Law is Law's Australian memoir about what it was like to grow up in an Asian-Australian family in the heartland of the country's conservative politicians. It's not a misery memoir, however – no sad laments, no tearful recollections of racially motivated violence and oppression.
This is a story of heart, humour, and hope. Law is Australia's answer to David Sedaris. Buy a copy of The Family Law.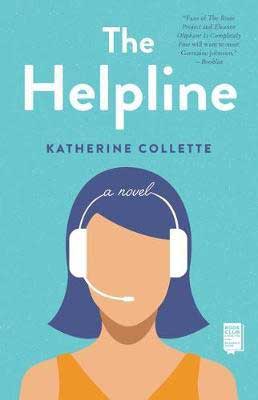 9. The Helpline by Katherine Collette
The Helpline is one of those charming, heart-warming Australian books for anyone who loves a good oddball protagonist: think The Rosie Project or A Man Called Ove.
The narrator, Germaine, is far better with numbers than she is with people. When she struggles to find work befitting her abilities, Germaine settles for a job manning the phones of the local senior citizen's helpline.
This book is more than an office comedy with a romantic sub-plot: it's a witty contemporary parable about how we decide what to value in life. Buy a copy of The Helpline.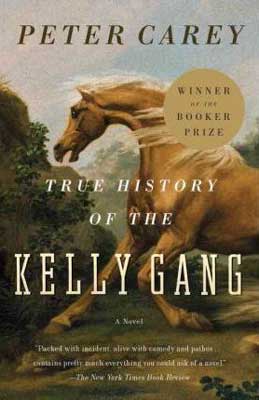 10. True History Of The Kelly Gang by Peter Carey
It's hard to explain Australia's fascination with Ned Kelly; he's mythologised to an unbelievable degree, something like a self-styled Robin Hood or Jesse James of the bush.
True History Of The Kelly Gang is a fictional story based rather loosely on the man's real life, styled as his hand-written memoirs.
It's impossible to fault Carey's attention to detail, right down to the unique early Irish-Australian dialect. Buy a copy of Australian biographical historical fiction, True History Of The Kelly Gang.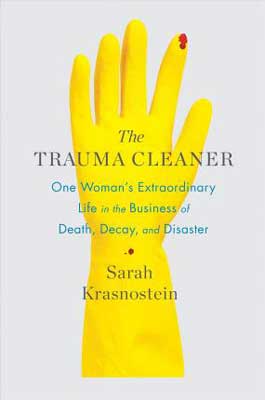 11. The Trauma Cleaner by Sarah Krasnostein
As recommended by the hosts of My Favorite Murder: The Trauma Cleaner is a biography of a life lived at extremes.
Krasnostein traces Sandra Pankhurst's life through all the ups and downs, including marriage(s), children, coming out as trans, sex work, business-building, drugs, damage, and drama.
All of this culminates in an exploration of her current work, a job that draws her into the homes of hoarders, victims, and the dead. The Trauma Cleaner is a must-read masterpiece of Australian nonfiction. Buy a copy of The Trauma Cleaner.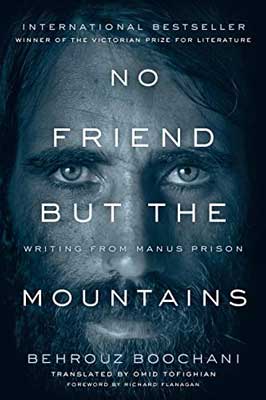 12. No Friend But The Mountains by Behrouz Boochani
No Friend But The Mountains is a definitive Australian story, that of a Kurdish journalist and refugee imprisoned by the Australian government for the "crime" of seeking asylum.
This book will change the way you think about "illegal" immigrants and the conditions to which they are subjected by our elected representatives.
Boochani — via his translator, Omid Tofighan — grants us unfettered and unprecedented access to indefinite detention on Manus Island. Buy a copy of No Friend But The Mountains.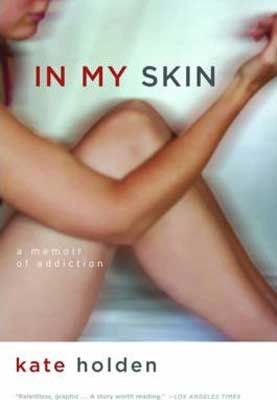 13. In My Skin by Kate Holden
In My Skin is an incredible Australian memoir about the experience of sex work and drug addiction in this country.
Holden doesn't hold her fire. She doesn't shy away from cliches or stereotypes where they are, in her case, true. Holden was addicted to heroin for the majority of her career as a sex worker.
She worked in the notorious Melbourne suburb of St Kilda in its seedy heyday, but she also works to dismantle the prejudices and misconceptions that are still so widespread about this industry. Buy a copy of In My Skin.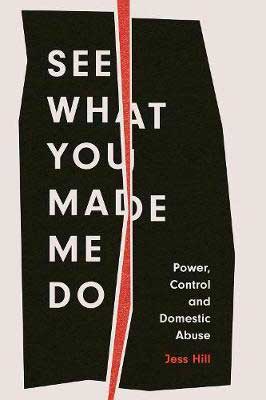 14. See What You Made Me Do by Jess Hill
At least 1 in 3 Australian women have experienced physical or sexual violence at the hands of a man. On average, one or two women per week are killed by an intimate partner.
Jess Hill won the Australian Stella Prize in 2020 for asking, not "why didn't she leave?", but "why did he do it?" in See What You Made Me Do. This is one of those Australian books that will turn your stomach.
Hill doesn't shy away from the sheer horror of lives lived in the shadow of domestic abuse, and the very worst of where and why it happens.
She uses statistics, headlines, anecdotes, and academic work to paint a whole picture of this crisis. Buy a copy of See What You Made Me Do.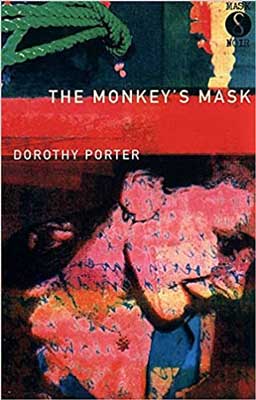 15. The Monkey's Mask by Dorothy Porter
Even if you're not normally "into" poetry, The Monkey's Mask will still knock your socks off.
It's a verse novel – a story told in a book-length series of poems – about a private investigator who becomes embroiled in a Sydney case of murder, mystery, and betrayal.
As if that weren't enough, there's lots of hot sex and passionate conflict to keep you interested the entire way through.
The Money's Mask was the best-selling book of poetry in Australia since WWII upon its release – that social proof should count for something! Buy your copy of The Monkey's Mask.
Save This Australian Books Reading List For Later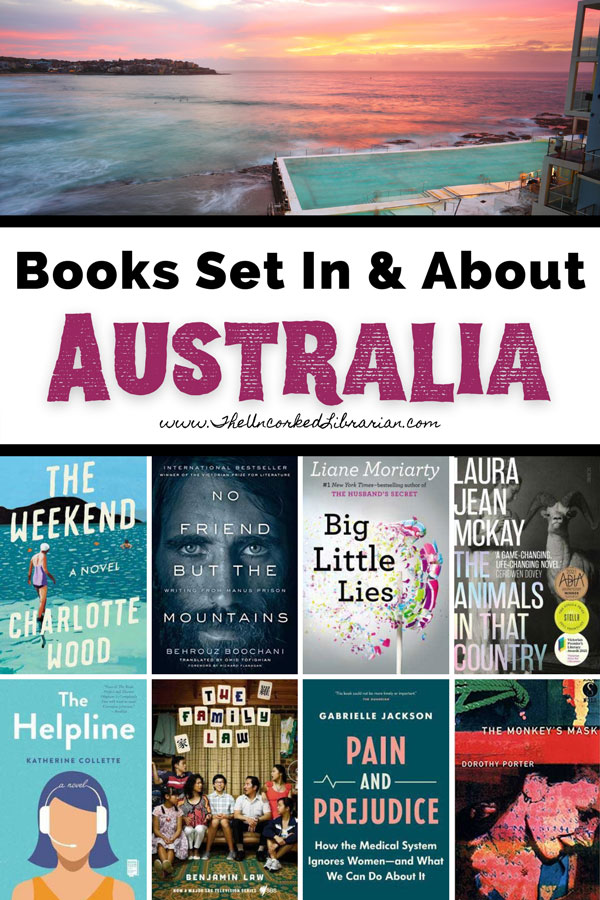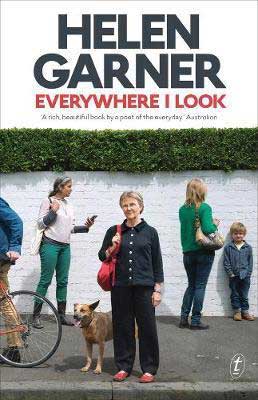 16. Everywhere I Look by Helen Garner
Helen Garner is Australia's literary darling, though it hasn't always been that way: she's been alternately pilloried and revered, as the tides of trends have turned.
While Garner's best known for her autobiographical fiction novel — Monkey Grip — and true crime book — This House Of Grief — Everywhere I Look is the perfect sample plate of her work.
Everywhere I Look features essays and fragments on every subject – from reading Pride and Prejudice to buying a dining room table. No collection of Australian books is complete without Garner's work. Buy Everywhere I Look by Helen Garner.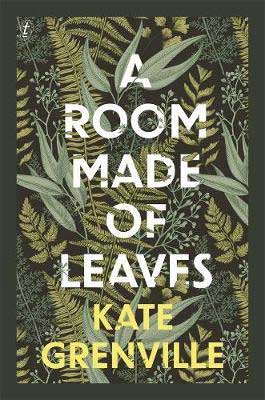 17. A Room Made Of Leaves by Kate Grenville
A Room Made Of Leaves is an epistolary Australian novel, styled as a memoir. In it, Grenville tells the story of Elizabeth Macarthur, wife of notorious Australian wool baron John Macarthur, a pivotal figure of early colonial history.
His is the story most often retold in Australian history books, but what of his silenced wife?
She left behind a small collection of letters. In these letters, Grenville sensed another story, perhaps a truer story, that could be read between the lines. Buy a copy of A Room Made Of Leaves.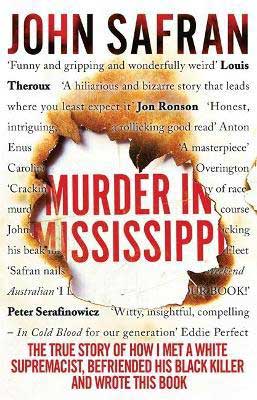 18. Murder In Mississippi by John Safran
John Safran is a documentary filmmaker and humourist, kind of like an Australian Louis Theroux. He specialises in fish-out-of-water storytelling and a "you can't ask that!" style of interview.
Murder In Mississippi — published as God'll Cut You Down in the U.S. — is the story of his investigation of the murder of Richard Barrett, a notorious white supremacist he met while working on a documentary about race relations.
Murder In Mississippi a book about the process of researching and writing a true crime book, more so than a book about the crime itself, with the wide-eyed naiveté of an Australian author abroad. Buy a copy of Murder In Mississippi.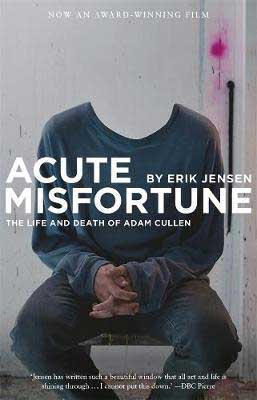 19. Acute Misfortune by Erik Jensen
Erik Jensen might not be a mainstream "household name", but he's kind of a God in the Australian literary scene.
Earlier in his career, when he was invited to write the biography of contemporary Australian artist Adam Cullen, Jensen had no idea he was entering into a four-year relationship of unbelievable intensity.
Sure, you might come to Acute Misfortune out of a voyeuristic interest in the sex, drugs, and rock'n'roll, but you'll stay for the tenderness and brutality of this claustrophobic partnership. Buy a copy of Acute Misfortune by Erik Jensen.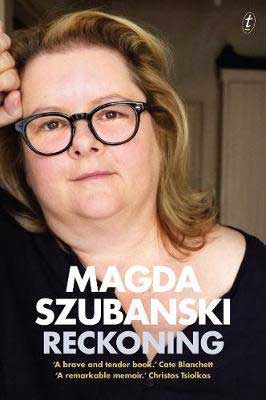 20. Reckoning by Magda Szubanski
Even before she came out during the Australian marriage equality campaign, Magda Szubanski was already a queer icon.
Her character Sharon Strzlecki – the sports-obsessed, accident-prone, unlucky-in-love second-best-friend in iconic Australian comedy show Kath & Kim – spoke to the heart of many an awkward, anxious, and questioning fans.
Her autobiography, Reckoning, is about coming to grips with her sexuality, her father's former career as a spy, and the intergenerational effects of trauma. Grab a copy of Reckoning by Magda Szubanski.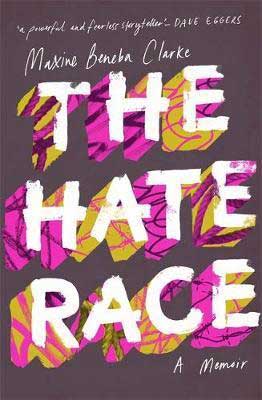 21. The Hate Race by Maxine Beneba Clarke
Maxine Beneba Clarke grew up in a world very recognisable to all Australians: suburban streets, Vegemite sandwiches, the Ford Falcon for a family car, and sweltering summers.
Her street was typical of all middle-class suburban streets in Australia… except all of their neighbours were white, and the Clarkes were black.
The Hate Race is a memoir of a "normal" Australian childhood, from Clarke's parents' arrival to her own coming of age — an essential read for anyone who "doesn't see colour". Grab a copy of The Hate Race by Maxine Beneba Clarke.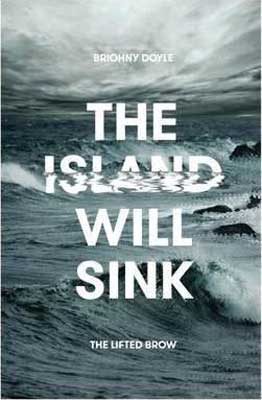 22. The Island Will Sink by Briohny Doyle
Dystopian fiction responds to our ever-changing reality. Australian authors are leading the charge in the burgeoning sub-genre of climate fiction, or "cli fi".
Briohny Doyle was one of the first, with her 2013 novel The Island Will Sink. One of the cli fi books set in a near-future Australia, where the climate has changed and late-stage capitalism is trying to put band-aids on the bullet wounds.
It's an eerily timely vision of what our world could become. Buy a copy of The Island Will Sink by Briohny Doyle.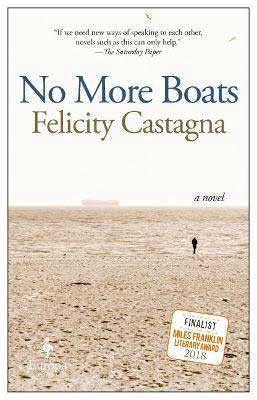 23. No More Boats by Felicity Castagna
In mid-2001, a crisis was unfolding in Australia: 438 refugees, stranded in a boat just off the coast. While the Tampa crisis (as we now call it) was quickly overshadowed by the events of September 11, it was a critical moment in Australia's migrant history.
This is a crisis that continues to impact policy and public discourse on the subject. No More Boats is about Antonio, a migrant man forced into early retirement, whose life unravels as the Tampa crisis intensifies.
Australian historical fiction doesn't get better than this! Buy a copy of No More Boats by Felicity Castagna.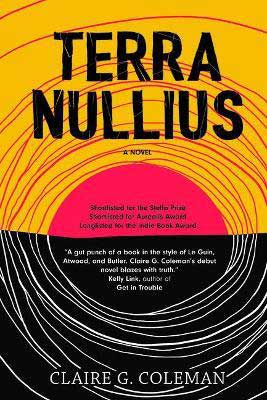 24. Terra Nullius by Claire G. Coleman
Back in the 18th century, the British used the legal doctrine of "terra nullius" to declare that the First Nations people — who had been living and thriving in Australia for over 50,000 years — simply didn't exist (and, if they did, they didn't have any rights to the land on which they lived and thrived).
Unbelievable as it may seem, this is still a controversial issue in Australia, with some insisting that this continent was, in fact, "nobody's land" when the British invaded.
Coleman turns this idea on its head in Terra Nullius, her speculative Australian fiction story about Settlers and Natives. Buy a copy of Terra Nullius by Claire G. Coleman.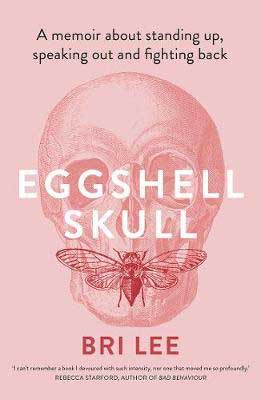 25. Eggshell Skull by Bri Lee
Eggshell Skull is a timely and must-read Australian book, perhaps even more so now than it was when it was first published back in 2018.
In it, Bri Lee — former law student and judge's associate — reckons with the ways in which the Australian justice system works against survivors of sexual violence while coming to terms with her own experience(s) of assault and harassment.
This haunting Australian memoir brings closer together both sides of the issue of violence against women: that of the victim, and that of the people charged with propping up the structures that fail to support them. Buy a copy of Eggshell Skull by Bri Lee.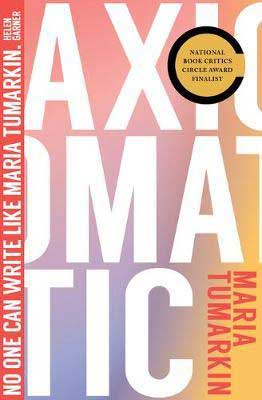 26. Axiomatic by Maria Tumarkin
That the past informs the present is an axiom, a statement we take to be self-evident. But what does it actually mean? How does it happen? Does time heal all wounds? Can you enter the same river twice?
Tumarkin is a bold, singular voice in experimental Australian nonfiction, and in Axiomatic, she distills journalism, philosophy, and memoir into a series of essays addressing these timeless questions of how we experience our histories. Buy a copy of Axiomatic by Maria Tumarkin.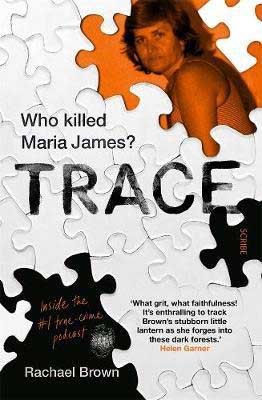 27. Trace by Rachael Brown
Who killed Maria James? Why don't we know the truth of what happened to this well-liked Melbourne mother of two on one fateful afternoon in 1980?
Brown undertook a gruelling 16-month investigation to produce the award-winning, Australian true-crime podcast, Trace, and expands upon her findings in this chilling book.
She follows leads, eliminates suspects, and uncovers the bureaucratic bungles that might have destroyed every trace of Maria James's killer. Buy a copy of Trace by Rachael Brown.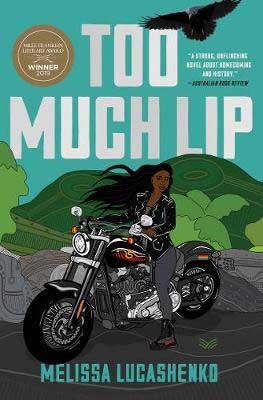 28. Too Much Lip by Melissa Lucashenko
Melissa Lucashenko is a Goorie author of Bundjalung and European heritage, and while the specific locations and details of Too Much Lip are imagined, she says "virtually every incidence of violence in these pages has occurred within my extended family at least once."
In this award-winning Australian novel from an Indigenous writer, Lucashenko blends family drama with bla(c)k comedy, magical realism with local politics.
The result is a wild romp through the realities of inherited trauma for First Nations people in the 21st century. Buy a copy of Too Much Lip by Melissa Lucashenko.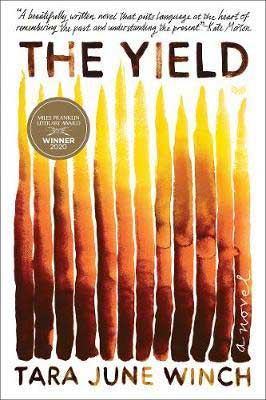 29. The Yield by Tara June Winch
In The Yield, a young woman returns to Australia after a decade overseas to mourn the passing of her grandfather.
Upon her arrival, she discovers that a mining company plans to seize his land, and she is charged with protecting the legacy of her lineage.
This is an incredible Australian novel that shines a light on the shameful extinction of First Nations language with the arrival of colonial forces. Buy a copy of The Yield by Tara June Winch.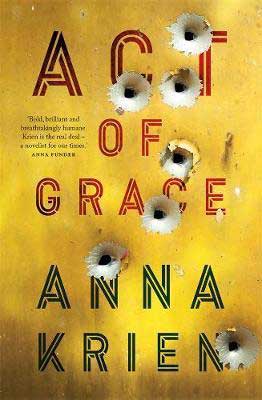 30. Act Of Grace by Anna Krien
Act Of Grace has been called "a meditation on Australia that reads like a thriller."
It's named for the little-known real-life policy of discretionary cash payments made by the Australian military to the families of civilians injured and killed in warfare overseas.
The story ricochets between four different characters, whose lives are pushed together by Australia's refusal to acknowledge the demons of the past, and the brutality of the present. Buy a copy of Act Of Grace by Anna Krien.
You can also find an Australian novel, Picnic At Hanging Rock by Joan Lindsay on our dark academia reading list.
Save These Books About Australia For Later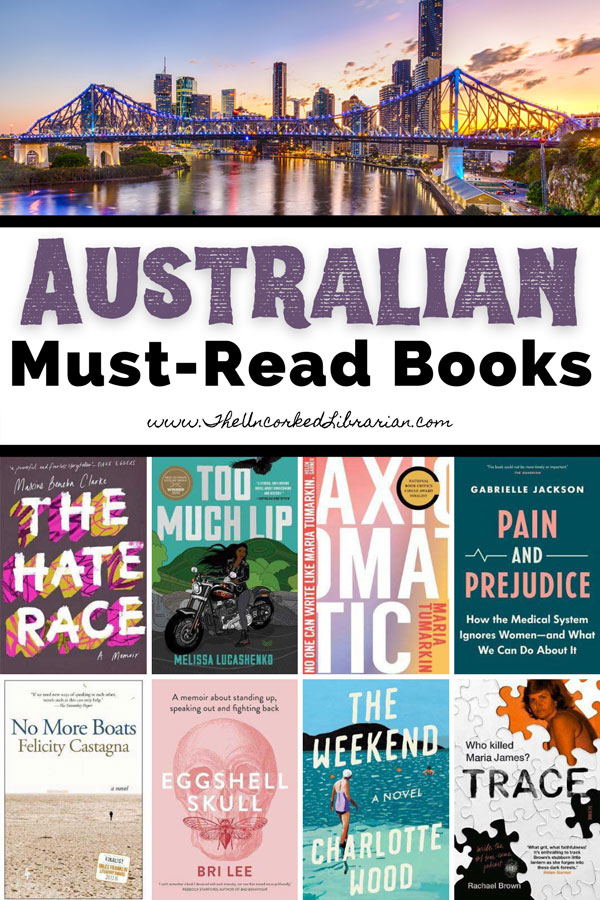 Grab your favorite Australian books here:
1. We get the month's hottest new and upcoming titles from Book of the Month.
2. Try Audible Plus.
3. Find books via Kindle Unlimited Membership Plans.
4. As a member of Amazon Prime, don't miss Amazon First Reads — early access to Kindle books.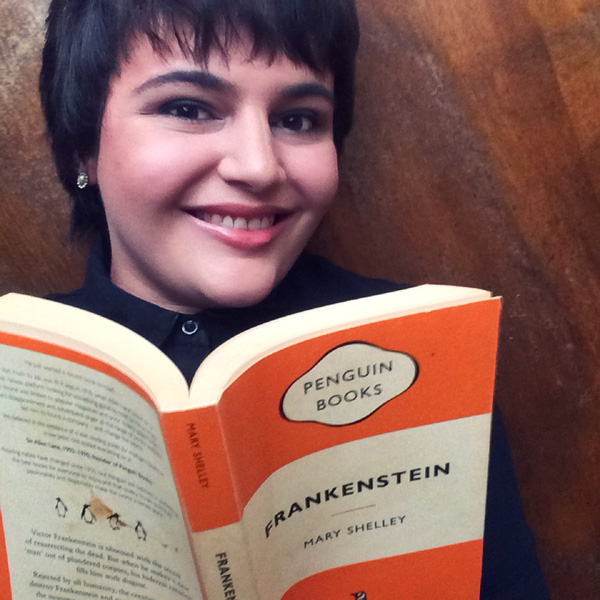 Sheree (pronouns: she/her) is a writer and book reviewer living on the land of the Gadigal people of the Eora nation (known as Sydney, Australia). She has been reviewing books on her blog, Keeping Up With The Penguins, since 2017. She reads books of all kinds and shares her thoughts on them all across the internet.
What are your favorite books set in Australia? Who are your favorite Australian authors? What Australian books do you recommend?
We'd love to know which Australian novels and nonfiction books about Australia you love. Let us know in the comments!
Travel Around The World With These Books Set On Islands, Big & Small:
Books Set On Islands
Icelandic Novels
Indonesian Books
New Zealand Books
Books Across Oceania
Or, watch a great Australian movie.