Travel across Oceania with the best movies about Australia. These Australian films are sure to transport you there and enhance your next trip.
If you are looking for great Australian movies, fill up your "to-watch" list here.
Watch animated films with jovial penguins alongside movies about Australia guaranteed to teach you more about Australian culture and history.
Take a road trip with drag queens on a tour bus named Priscilla. Dance to your own beat, and rock 'n roll to the top of the charts.
See which Australian movie was the first to be filmed and shown entirely in Aboriginal language. Witness untold stories and sit on the edge of your seat with thrillers and Australian horror movies.
Plus, find romantic comedies, an infamous story about a pig with big dreams, and a few of your favorite cast members. Many of these movies are also based on beloved Australian books.
So, let's travel across Oceania with the best Australian movies sure to make you laugh, cry, learn more, and even scare you. A crocodile named Sweetheart is waiting for you…
As always, 'best' is subjective, and we'd love to know your favorite movies set in Australia and top Australian films in the comments.
*Please know that since our readership is based largely in the U.S., we try to pick movies about Australia that are accessible and available in America or that you can add to your watchlist. Still, some are harder to acquire.
You may also love these books about Australia.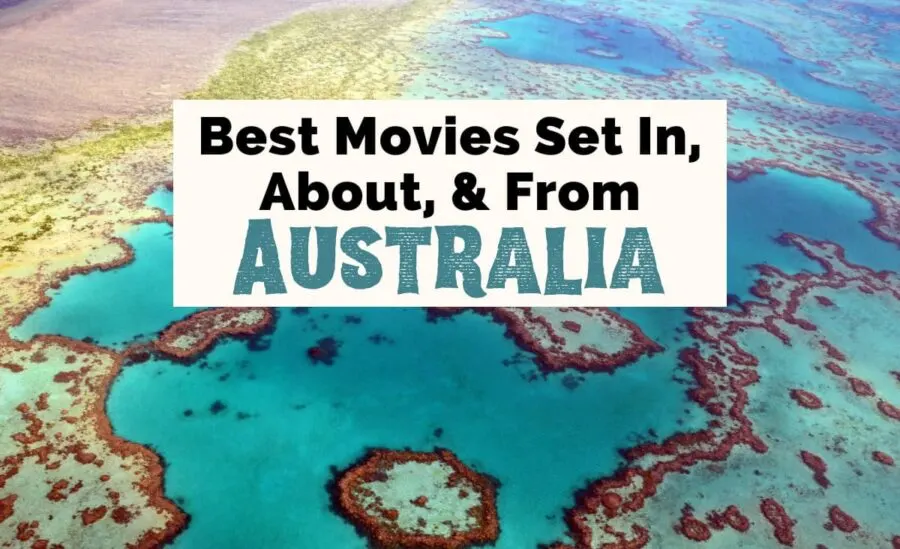 Grab your favorite movies set in Australia here:
Express VPN – Using Virtual Private Networks (VPNs) allows you to view movies worldwide – and they help keep your information safe. Our writers couldn't have such diverse film reviews without a VPN.

Amazon Prime Video – Stream thousands of ad-free movies and TV series on demand with Prime Video.

Audible Plus: From Amazon, listen to Amazon Originals, podcasts, and audiobooks. They add new titles every week.
25 Best Movies About Australia
By Sheree Strange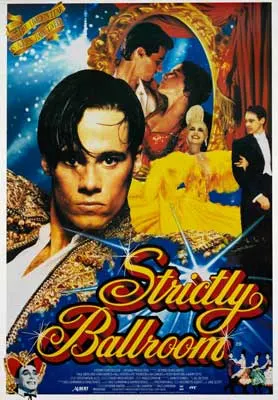 1. Strictly Ballroom (1992)
Long before Baz Luhrmann was world-famous for his flashy big-budget Leonardo DiCaprio films, he was a struggling arts student in Western Australia who roped his friends into developing a short play about the cut-throat world of competitive ballroom dancing.
It took him ten years to find the funding and support, but eventually, that play became Strictly Ballroom, one of the best movies about Australia.
In this satirical romantic comedy, Scott Hastings is a ballroom dancing legacy.
He looks set to win the Pan-Pacific Grand Prix Dancing Championship, if only his partner and coaches can convince him to stop making up his own non-regulation choreography.
Ballroom beginner Fran believes in him, though, and together they dance their way into the spotlight, and our hearts.
Watch Strictly Ballroom: Amazon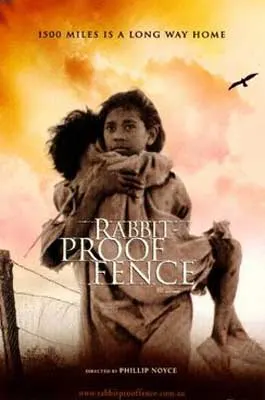 2. Rabbit-Proof Fence (2002)
Rabbit-Proof Fence is one of the most heart-wrenching movies set in Australia, one that reveals the horrific cruelty inflicted on the Stolen Generation of this continent's First Nations people.
Based on the 1996 book Follow The Rabbit-Proof Fence by Doris Pilkington Garimara (which, in turn, is loosely based on the true story of the author's mother), it follows three Aboriginal girls' escape from the Moore River Native Settlement in an attempt to find their way home to their families.
Their only guide on the 1,500-mile journey is the "rabbit-proof fence" that ran the length of the country, a failed attempt at pest control by colonial invaders.

Watch Rabbit-Proof Fence: Amazon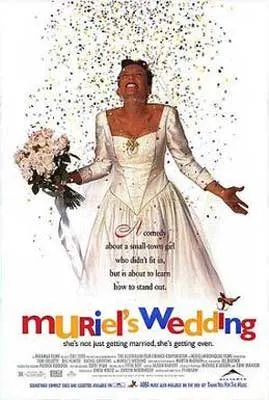 3. Muriel's Wedding (1994)
Toni Collette is an Australian film and television star who went on to find international success and acclaim, but her break-out role was that of the titular character in Muriel's Wedding, one of the most beloved Australian films of the '90s.
Muriel is sick of being an object of ridicule for her family and friends in the dead-end (fictional) town of Porpoise Spit.
She decides to secure for herself a good-looking fiance and the promise of a glamorous wedding as a debut into a new and fabulous life.
With a fabulous ABBA-heavy soundtrack, this Australian comedy-drama is a must-watch for fans of Mamma Mia!

Watch Muriel's Wedding: Amazon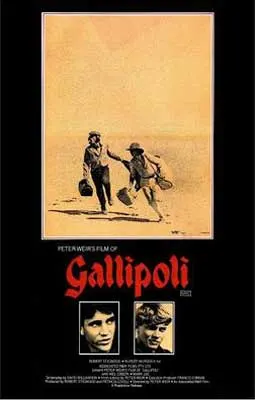 4. Gallipoli (1981)
Whenever the teacher wheeled the television set into your classroom in an Australian high school, there was an 80% chance they had a VHS of Gallipoli lined up and ready to go.
It's one of those iconic Australian movies that everyone Down Under has seen at least twice.
This 1981 war drama features a very young Mel Gibson and a relatively-unknown Mark Lee, as young men who enlist to fight in the First World War.
They're young, bright-eyed adventure seekers, who are slowly hardened and traumatized by the realities of war, building to a heart-wrenching climax at the iconic Anzac battlefield of Gallipoli, thousands of miles from home.

Watch Gallipoli: Amazon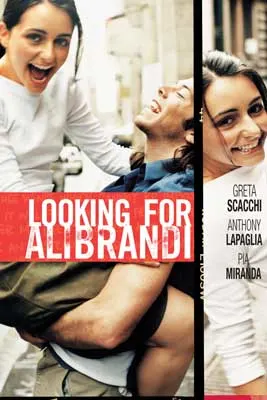 5. Looking For Alibrandi (2000)
Based on the Melina Marchetta young adult novel of the same name, Looking For Alibrandi is one of the best movies about Australia for teens – and adults will get a kick out of it, too.
It's set in the inner city suburbs of Sydney in the mid-90s and revolves around the complex family relationships, friendships, and romances of scholarship student Josephine Alibrandi.
It's one of the few Australian films that speaks specifically to the lived experience of second- and third-generation Australians living in major city centers, caught between the cultures of their immigrant parents and the country they call home.

Watch Looking For Alibrandi: Amazon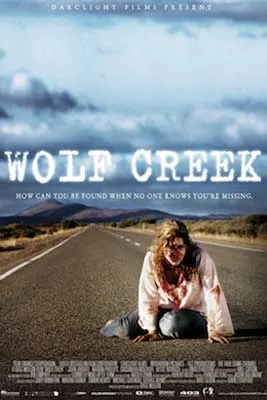 6. Wolf Creek (2005)
True crime lovers and fans of gore will find exactly what they're looking for in Wolf Creek, one of the scariest Australian horror movies ever made.
Filmmaker Greg McLean drew his inspiration from the horrifying real-life crimes of serial killer Ivan Milat who, like the movie's protagonist, preyed on backpackers and took delight in sadistic violence.
In this fictionalized version, a group of tourists is stranded when their van breaks down in Wolf Creek National Park. The only person around to offer any "help" is Mick Taylor.
The isolation of the Australian desert makes the perfect terrifying backdrop for the film's realistic and unrelenting horror, guaranteed nightmare fuel.
Watch even more movies about backpacking.

Watch Wolf Creek: Amazon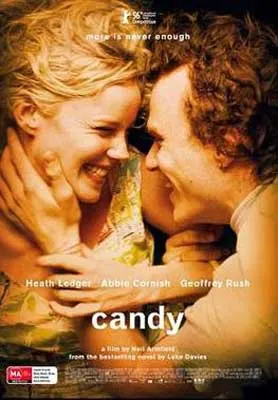 7. Candy (2006)
Candy is a beautiful and terrible story of love and addiction, not for the faint of heart. Like many of the best Australian films, it's based on a novel of the same name (by Luke Davies).
It also features an all-star cast of homegrown talent: Abbie Cornish, Geoffery Rush, and the late great Heath Ledger.
In this deeply emotive story, passionate artistic bohemians Dan and Candy fall in love, and fall into heroin.
Over the course of the film's three acts – Heaven, Earth, and Hell – they spiral through addiction and withdrawal, desperation and hope, only to find that some mistakes can never be undone.

Watch Candy: Amazon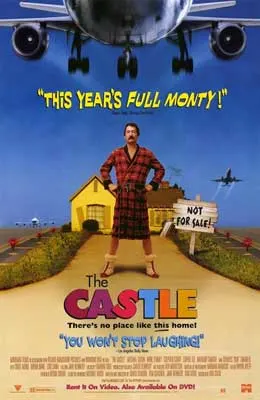 8. The Castle (1997)
Of all the Australian movies on this list, The Castle is undeniably the most quotable.
Whether it's declaring that a gift is going "straight to the pool room," or that "the only thing funnier than Hey, Hey, It's Saturday is the Best Of Hey, Hey, It's Saturday," every Australian film-lover has an in-joke from this iconic comedy that they quote often.
It's your typical David and Goliath tale: the working class Kerrigans are about to be forced out of their home by airport developers, who want to knock it down and build a new runway.
Banding together with their eccentric neighbors and hapless solicitor, they decide to fight it to the finish.

Watch The Castle: Amazon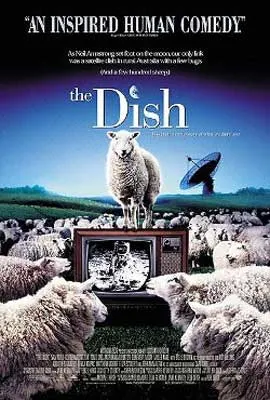 9. The Dish (2000)
Everyone knows that Neil Armstrong was the first man to walk on the moon, and every Baby Boomer has a story about watching it happen live on television…
But, how many of them know that a satellite in a tiny Australian town made it possible?
Of all the movies set in Australia, The Dish is the only one to celebrate the hard work of the team at the Parkes Observatory, who made the transmission of NASA's Apollo program accessible to the world.
Even better: you can actually visit the satellite itself, "the most successful scientific instrument ever built in Australia," still operational over half a century later.

Watch The Dish: Amazon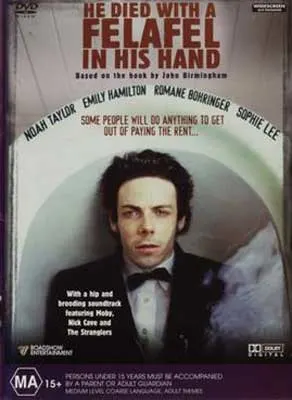 10. He Died With A Felafel In His Hand (2001)
Wherever you live in the world, if you've ever shared a house with friends (or strangers), He Died With A Felafel In His Hand is one of the Australian movies you absolutely must see.
You'll laugh 'til you cry at this oddball comedy-drama (based on a memoir of the same name by Australian author John Birmingham), which follows a young man through a series of share-houses up and down the country.
Between all of the failed romances, fetid kitchens, friendships turned sour, and ferocious landlords, there's a heartfelt coming-of-age story that everyone can relate to.

Watch He Died With A Felafel In His Hand: Amazon
11. Thunderstruck (2004)
How far would you go to keep a promise to a friend?
Ben, Sonny, Lloyd, Sam, and Ronnie made a pact years ago that if any one of them died, the others would carry his remains to the resting place of AC/DC front-man Bon Scott and bury their friend next to the rock music legend.
Their band has split up since then, and their lives have scattered. However, Ronnie convinces the other four to come together to make good on their promise.
Thunderstruck has a little bit of everything that makes Australian films great: humor, mateship, eccentricity, and a road trip across the beautiful (if terrifying) outback – not to mention a rocking soundtrack!

Watch Thunderstruck: Amazon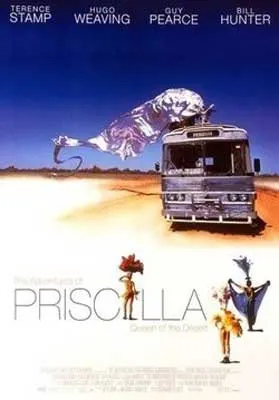 12. The Adventures Of Priscilla, Queen Of The Desert (1994)
Australian movies are renowned for their queer representation, and none more so than The Adventures Of Priscilla, Queen Of The Desert.
Back in 1994 – long before Ru Paul's Drag Race made it "cool" – this wholehearted Australian road trip movie shows the best and the worst of a life lived in drag.
Two drag queens and a trans woman take their show on the road, driving from Sydney to Alice Springs in the tour bus they have affectionately named Priscilla.
They laugh, they cry, and they look absolutely fabulous in this beautifully directed film that won international acclaim for its positive portrayal of the LGBTIQ+ community.

Watch The Adventures Of Priscilla, Queen Of The Desert: Amazon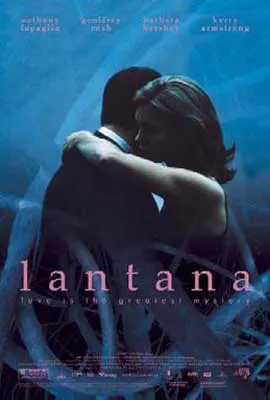 13. Lantana (2001)
The lantana shrub is an invasive species, well-known to everyone on the suburban outskirts of Australian cities.
The flowers look pretty from a distance, but they're sticky and sweet and they hide a mess of tangled wood below their blooms.
It's the perfect name for one of the most stunning movies about Australia, one that depicts the tangled web of relationships and secrets in every cul de sac.
It begins with the body of a woman, found in one of the ubiquitous lantana bushes – but who is she?
Lantana will haunt you long after the credits roll, with incredible performances from an all-star cast and an intricate plot that will keep you guessing until the very last second.

Watch Lantana: Amazon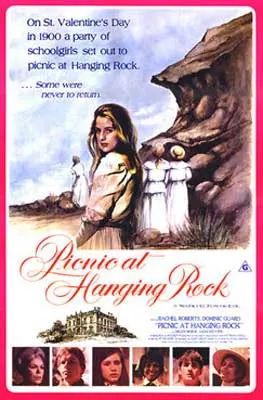 14. Picnic At Hanging Rock (1975)
Picnic At Hanging Rock is one of the most chilling Australian horror movies you'll ever see – but it doesn't feature a single drop of blood. You'll also never know for sure who the "villain" is.
This spooky, supernatural tale is based on the 1967 novel of the same name by Joan Lindsay.
A group of schoolgirls take a picnic on Valentine's Day in 1900, in the dying heat of the Australian summer, at the picturesque spot near Hanging Rock.
Some of the girls disappear – but why can none of their fellow picnickers account for what happened to them? Why have they never been found?
This is one of the movies set in Australia that still generates water-cooler chat today, more than forty years after its release.

Watch Picnic At Hanging Rock: Amazon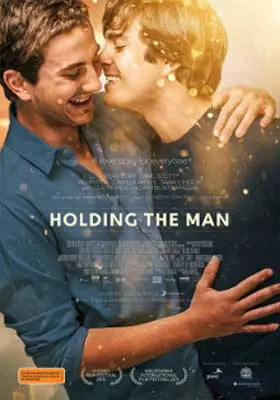 15. Holding The Man (2015)
It took twenty years for Timothy Cosgrave's 1995 memoir to reach the big screen, but when it did, Holding The Man became one of the most beloved Australian films of the decade.
It traces the relationship of Tim and John, who met as teenagers attending Melbourne's Xavier College.
Though they're threatened, ostracised, and punished by their parents, teachers, and friends, their chemistry and desire for one another are undeniable.
Their chances of a happily-ever-after are dashed when they are both diagnosed with HIV. This devastating true story, played out by an incredibly talented cast of Aussie actors, will have you reaching for the tissues!

Watch Holding The Man: Amazon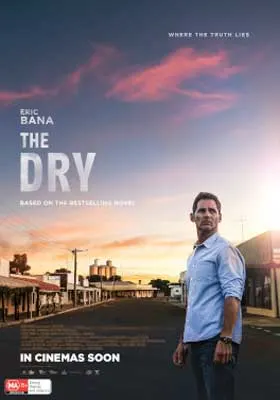 16. The Dry (2020)
Jane Harper's 2016 novel The Dry introduced a whole new generation of thriller readers to the terrifying possibilities of the Australian outback.
The 2020 film adaptation, starring Eric Bana, is set to do the same for movie-goers.
Aaron Falk left his hometown twenty years ago, hoping to escape the dark rumors about his role in the death of his local girlfriend. He's drawn back by the apparent murder/suicide of his childhood friend.
Movies set in Australia often circle around this theme, returning to places you'd rather forget. The atmospheric small-town setting and the drama of The Dry will have your eyes widening and your heart pounding.

Watch The Dry: Amazon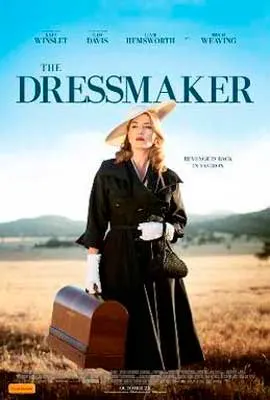 17. The Dressmaker (2015)
Few would describe Rosalie Ham's debut novel as a comedy, but the film adaptation of The Dressmaker adds a lot of laughs while keeping the emotional heart of the story intact.
Kate Winslet plays the starring role, femme fatale Myrtle "Tilly" Dunnage, to perfection – supported by Liam Hemsworth (as the heart-throb love interest Teddy) and Judy Davis (as her mentally ill mother).
It offers the best of all of these movies about Australia: humor, homicide, drag, and a picturesque rural setting that hides all manner of secrets.
If you like your romances and comedies with dark twists and mic-drops, The Dressmaker is one of the Australian movies you absolutely must watch!

Watch The Dressmaker: Amazon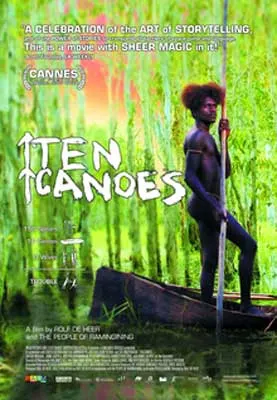 18. Ten Canoes (2006)
Ten Canoes occupies a very special place in the canon of movies about Australia: it was the very first to be filmed and shown entirely in Aboriginal language.
It's a shame that it took until the 2000s for the beauty of Indigenous languages to be properly showcased on our screens, but this was an important step towards reconciliation and preservation of these threatened linguistic families.
The film is narrated by beloved (and recently passed) Aboriginal actor David Dalaithngu, a Yolngu man who grew up where the film is set, the great stretches of Arnhem Land in the Northern Territory.
The story is a docudrama moral tale, but that seems almost incidental to the incredible direction and performances.

Watch Ten Canoes: Amazon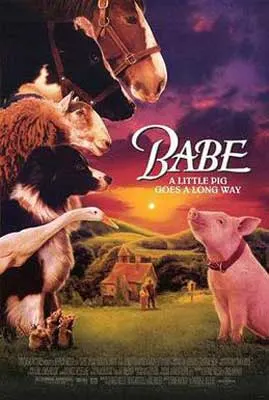 19. Babe (1995)
If you're looking for movies about Australia that the whole family can enjoy, look no further than Babe.
It's the hilarious and heart-warming tale of a farm pig who wants to be a sheepdog, one that proves anything is possible with hard work and belief.
The story is narrated by Roscoe Lee Browne and features an amazing cast of humans and animals (including James Cromwell as farmer Arthur Hoggett and comedy superstar Magda Szubanski as his wife).
It was filmed in the (very!) small town of Robertson, New South Wales.
It was so popular and received so much critical acclaim that three years later they filmed a sequel, Babe: Pig In The City, with much of the same cast.

Watch Babe: Amazon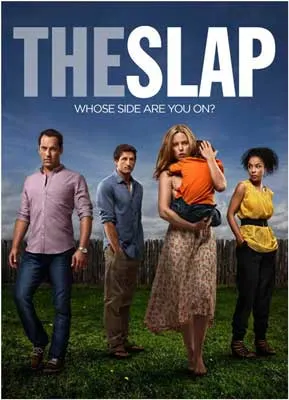 20. The Slap (2015 Miniseries)
Technically, The Slap is a mini-series (based on the award-winning 2008 novel of the same name by Australian writer Christos Tsiolkas), but if you binge-watch it, you'll see it still counts as one of the best movies set in Australia.
Make sure you seek out the original Australian version, though; it was so good that American movie-makers cast and filmed their own version set in New York.
The story – focused on the rippling aftermath of one man slapping a child who is not his own at a family barbecue – loses something when it's taken out of its Melbourne setting.
This is a suburban drama with searing commentary about race, class, and gender in Australia pulsing through as it unfolds.

Watch The Slap: Amazon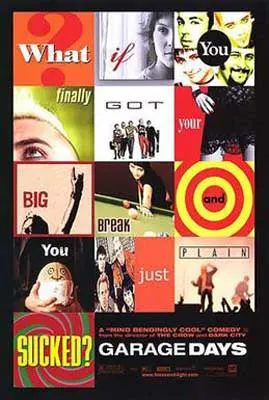 21. Garage Days (2002)
Every great Australian band – AC/DC, INXS, Midnight Oil–had their "garage phase." All the not-great ones did, too. That's the focus of Garage Days, one of the funniest Australian films of the early 2000s.
A young band of misfits in Sydney is trying their best to "make it," despite their many personal dramas and the proliferation of pokies in pubs stealing space and attention away from live music.
Where will they find the money to record a demo? Will their mentally-ill lead guitarist leave them to become a dad? Will anyone come to their next gig?
It's a long way to the top, as they say, if you want to rock'n'roll.

Watch Garage Days: Amazon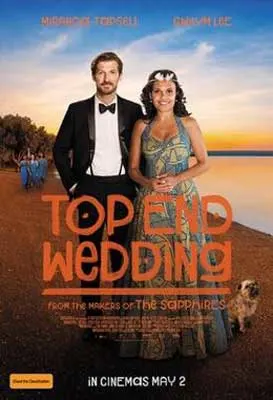 22. Top End Wedding (2019)
We were lucky to get Top End Wedding, one of the best movies about Australia of recent years, right before the onset of the pandemic.
Beloved Aboriginal Australian actress Miranda Tapsell co-wrote, produced, and starred in this fabulous romantic comedy.
It's a familiar story – a big-city lawyer returns to her hometown for what should be a simple wedding to a wonderful man, only to find family drama and other obstacles standing in their way – but it's set against the stunning backdrop of Darwin and remote regions of the Northern Territory.
Rotten Tomatoes has given it an outstanding 90% and describes it as "Familiar in form but winsome in its execution."

Watch Top End Wedding: Amazon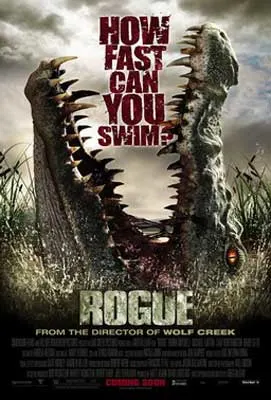 23. Rogue (2007)
If the rumors of dangerous wildlife Down Under scare you, this movie isn't going to do anything to allay your fears!
Rogue is one of those Australian horror movies that capitalize on the very-real natural predators that lurk in every corner of this beautiful country, in this case, a 7.6 meter (25 ft) crocodile in Kakadu National Park.
You'll be terrified to hear that the story is actually based on the real-life crocodile named (ironically) Sweetheart, a giant saltwater crocodile that attacked multiple boats that intruded onto his territory in the '70s.
Australians will get a laugh out of scaring the pants off tourists by lining this one up for movie night!

Watch Rogue: Amazon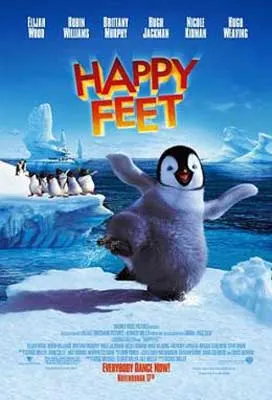 24. Happy Feet (2006)
Sometimes Australian movies have such a strong international cast, people don't realize they're actually Australian –but we'll still happily claim them!
Happy Feet is a delightful animated film, starring talent from around the world (Elijah Wood, Robin Williams, Brittany Murphy) as well as local stars (Nicole Kidman, Hugh Jackman) and set in a fictionalized region of Antarctica.
It's catchy, it's sweet, and it's fun for the whole family.
It was also the first Australian animated film to win the Oscar for Best Animated Film – a major feather in the cap of Sydney-based animation studio Animal Logic (for Warner Bros).

Watch Happy Feet: Amazon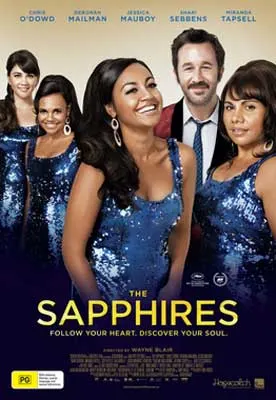 25. The Sapphires (2012)
Back in the 1960s, four Yorta Yorta (Aboriginal) women in regional Australia were "discovered" by a visiting talent scout. They formed a girl group, The Sapphires, and toured Vietnam singing for the troops on active duty.
Tony Briggs is the present-day nephew of one of those women, and he wrote a play about her experiences, which went on to become one of the most successful movies about Australia of the 2010s.
You should watch this movie for the insight it gives into this unique time in Australian history, for the incredible juxtaposition of settings (Albury, Australia and Ho Chi Minh, Vietnam), and–mostly–for the amazing performances by four of Australia's best Indigenous actresses and singers: Deborah Mailman, Jessica Mauboy, Shari Sebbens, and Miranda Tapsell.

Watch The Sapphires: Amazon
Save Your Favorite Australian Films For Later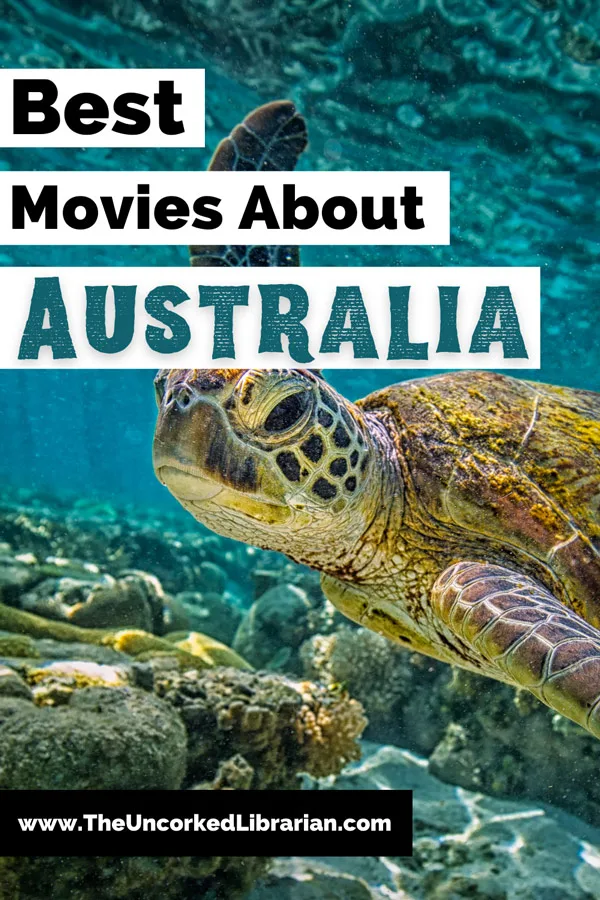 Grab your favorite Australian movies here:
Express VPN – Using Virtual Private Networks (VPNs) allows you to view movies worldwide – and they help keep your information safe. Our writers couldn't have such diverse film reviews without a VPN.

Amazon Prime Video – Stream thousands of ad-free movies and TV series on demand with Prime Video.

Audible Plus: From Amazon, listen to Amazon Originals, podcasts, and audiobooks. They add new titles every week.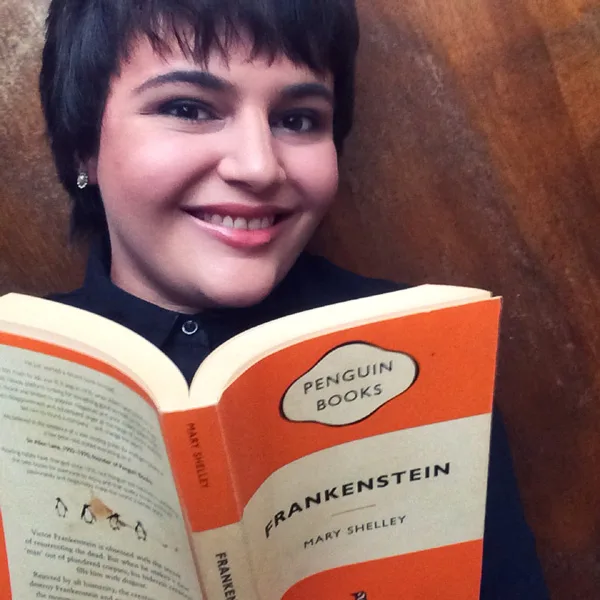 Sheree (pronouns: she/her) is a writer and book reviewer living on the land of the Gadigal people of the Eora nation (known as Sydney, Australia). She has been reviewing books on her blog, Keeping Up With The Penguins, since 2017. She reads books of all kinds and shares her thoughts on them all across the internet.
What are your favorite Australian movies?
What are your favorite Australian horror movies? How about your favorite movies set in Australia? Let us know in the comments.
And, if you are looking for more Australian films and enjoy time loop movies, try The Infinite Man (2014).
Where to head next:
Australian Books
Books Set In & About New Zealand
Movies Across Oceania
Movies Around The World
These Australian films pair nicely with our Uncorked 2022 Reading Challenge.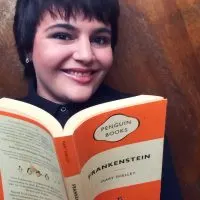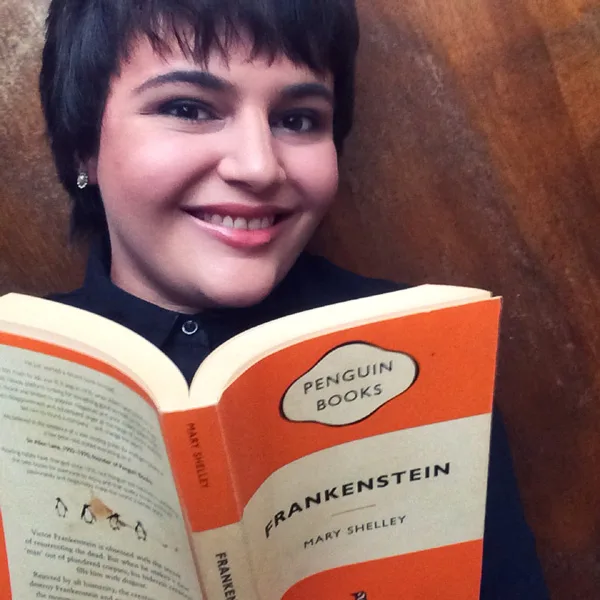 Sheree (pronouns: she/her) is a writer and book reviewer living on the land of the Gadigal people of the Eora nation (known as Sydney, Australia). She has been reviewing books on her blog, Keeping Up With The Penguins, since 2017. She reads books of all kinds and shares her thoughts on them all across the internet.