The Uncorked Librarian, LLC (TUL) is where books, booze, and travel come together. Find an intoxicating blog popping the cork on bookish and boozy travel and travel-inspiring books.
Christine loves brewery yoga, adopting ALL of the cats, and a glass of oaked Chardonnay. There isn't a bookstore, library, or winery that can hide from her. As your bookish sommelier, please join Christine as she taste-tests her way through books to inspire travel and showcases literary destinations around the tipsy world.
About The Uncorked Librarian
Where Books, Booze, and Travel Come Together
Hold on. Let me put down my glass of, uhhh… I mean this awesome book… Just kidding, and welcome!
Did you ever read One Paris Summer and just have to pose like Sophie at all of the Rodin statues?
Or, did Anne Frank's diary inspire you to travel to the Netherlands? Imagine walking behind the tiny staircase to see where she penned her heart-wrenching words…
What about craving all of the books and booze in Dublin? I, for one, had to visit the Long Room at Trinity College and breathe in ancient books on my birthday. OK, I gave a twirl too and hit up a pub.
Books transport, inspire, and allow us to travel, even if it's just in our dreams or until we can make our dreams come true. Sometimes we are lucky enough to visit these destinations in person and see the places that we could once only imagine.
I hope TUL guides you on this literary journey and expands your global reading list even more. We'll help you pick the best diverse books to save you time and enhance your travels. What will you find on The Uncorked Librarian?
Uncork Your Next Destination Here
Grab your favorite bubbly, snuggle up in a cozy blanket, and clink your glass to:
Who Is This Tipsy Sommelier?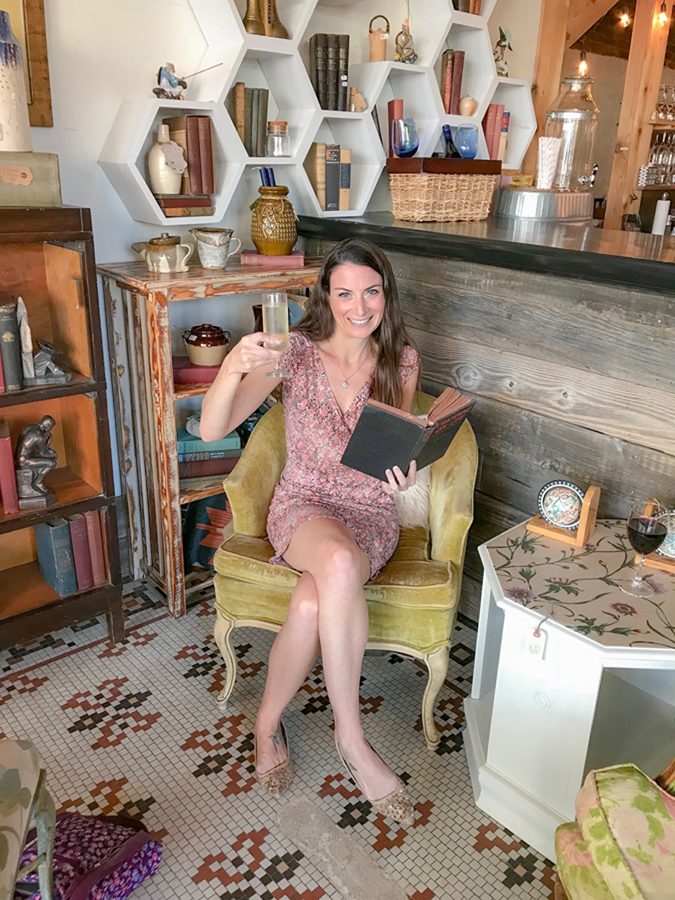 I love sipping an oaked Chardonnay on a picnic table overlooking the CT fall foliage. Not to mention warming up with Glühwein at a German Christmas market or Dutch Jenever at a library bar in Amsterdam.
Sign me up.
Add in a good wanderlust-inspiring book and some travel planning, and I'm in heaven.
Christine Uncorked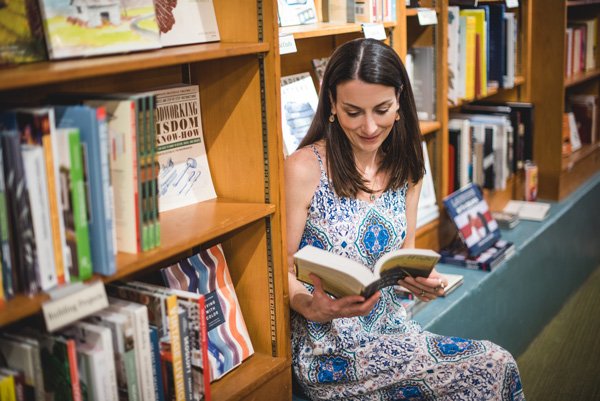 More so, I am an MLIS graduate and hold a BA in English and History from Smith College.
I truly began to understand the art and importance of travel after my year as a Fulbright Scholar in Depok, Indonesia.
In Indo, I taught English at a public high school. Basically, I posed as Miss America for the year. In reality, I played a lot of Uno, read the entire Sookie Stackhouse series, and stood in front of 600 students each week, wildly gesturing and sweating. Best job and experience in my life to date.
I hold certifications in TEFL and Youth Development. In the office-like world, I possess more than 10 years of urban program management experience. My work focused on literacy and teaching. In addition, I spent five years in the public library systems. Gosh, help me.
Today, I am a board member for a nonprofit that brings the joys of reading to families. When not promoting literacy, I parade around (more like beer down) as a pilot's wife with four furry children in Asheville, North Carolina.
Obsessions include: YA books, brewery yoga, olives, decorating my home with owl everything, caticorns, and Sicily. I have a reputation for finding breweries and wineries anywhere I go–with no notice.
Oh, and I blog full-time. As in 26 hours out of the day.
Let's Connect
Email is the fastest way to catch me for a direct conversation at hello [@] theuncorkedlibrarian [dot] com. No bots allowed…
How Can We Work Together?
Are you a brand or tourism board looking for bookish and boozy exposure? Please head over to my Work With Me Policy to see how we can work together.
Are you a publisher or author looking to have your book reviewed? Please check out my Book Review Policy. I review on an extremely limited basis due to time constraints. Also, make sure that I am either working on book lists set in the location of your book or have a list already curated.
Just want to say hi or have questions/comments?! Contact me here.


---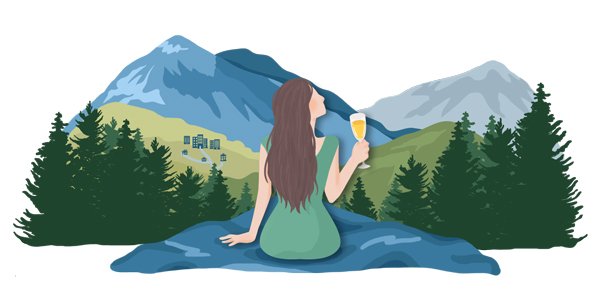 Did You Know I Run A Sister Blog?
If you love my bookish and tipsy travels, you might also swoon over my hometown of Asheville, North Carolina. The Uncorked Librarian LLC also manages Uncorked Asheville. I fell in love with those blue-hued mountains the second our plane landed. Join me as I embrace Asheville as a local and share what I love to make your visit just as magical.
---
Where Should You Head Next?
Are you looking for posts on The Uncorked Librarian to get you started on your tipsy journey? Check out the blog.
I recommend trying these two popular books lists: World War 2 Books From Around The World & Books That Make You Think Differently About The World.
Do you want to join in our Reading Challenge for books, booze, and travel lovers? Start Here.
If you are a book blogger looking for blogging tips and guidance, click here.
Looking for bookish, boozy, and travel-themed gifts for your friends and family? Start here.