Travel across Oceania with the best books about New Zealand, fiction and nonfiction. These New Zealand books are sure to teach you more and take you there.
Many great books about New Zealand are rich in Maori culture and emphasize themes of race, colonialism, gender equality, and tradition versus modernity.
On the lighter side, explore New Zealand novels that are paranormal thrillers and fantasy stories with quests into mythical vortexes.
Plus, which books set in New Zealand will inspire your next vacation or at least encourage a little armchair travel there?
It goes without saying that with so many wonderful New Zealand books, it's hard to choose what to read next.
Below, we are sharing just a few of the best books about New Zealand to read now. Of course, "best" is subjective, and we couldn't possibly name all of the books NZ has to offer.
Be sure to let us know your favorites in the comments as you explore New Zealand authors, mysteries, mysteries, and contemporary fiction. Let's get started.
Read across Oceania with these books.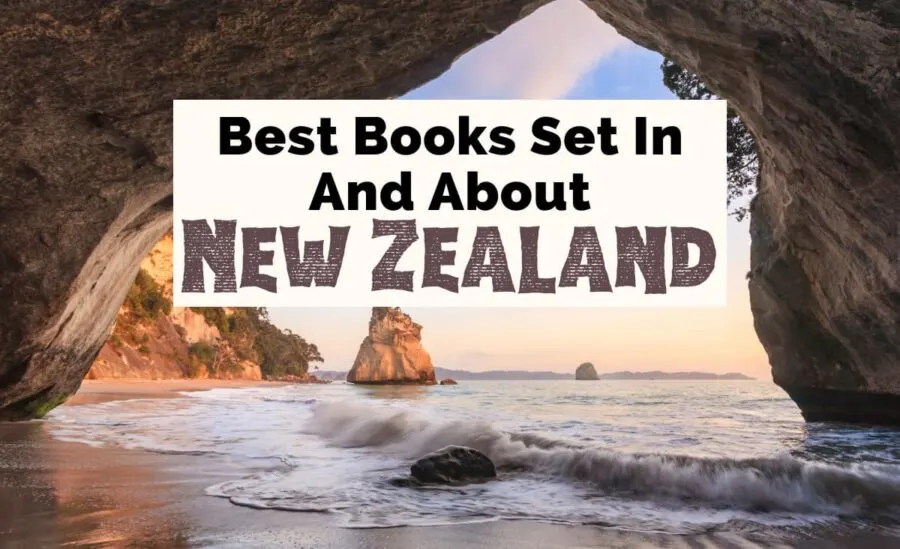 Grab your favorite New Zealand books:
12 Must-Read Books About New Zealand
By Dagney McKinney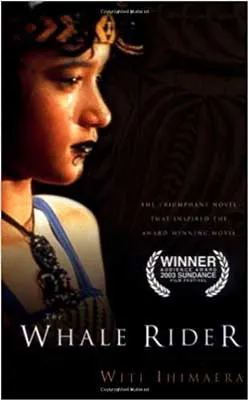 1. The Whale Rider by Witi Ihimaera
Eight-year-old Kahu is a member of the Maori tribe of Whangara, New Zealand, and her main hobby is trying to get the attention of her great-grandfather, the chief of the tribe.
Unfortunately, he has no time for Kahu, for he is a traditionalist and believes females to be something of a lost cause when it comes to leadership.
This is a huge problem for him and the tribe because there are no male heirs and Kahu is the only descendant of the chief.
But Kahu is determined to prove herself, and when hundreds of whales beach themselves on their island, she shows them that she truly is destined to lead the tribe.
For Kahu's people proudly trace their heritage right back to the legendary Kahutia Te Rangi – the famed "whale rider" – and Kahu has inherited his ability to talk to whales.
Many of the best books about New Zealand are rich in Maori culture, and author Witi Ihimaera's blend of myth and reality is no exception as he explores themes of race, gender equality, and the battle between tradition and modernity.
Read The Whale Rider: Amazon | Goodreads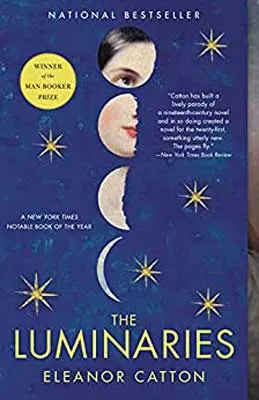 2. The Luminaries by Eleanor Catton
In 1866, Walter Moody arrives in Hokitika, New Zealand as a prospector, looking to take advantage of the booming New Zealand gold rush.
Making his way through the stormy night to the Crown Hotel, he finds himself among the company of twelve men in the smoking room at the hotel.
The group has come to discuss a series of strange and unusual events that have recently taken place.
Among them is the death of a local hermit who was found to have a stash of hidden gold, the disappearance of a well-liked and wealthy young man, and the case of a prostitute who was found unconscious in the road, seemingly having attempted suicide.
As the men go over the incidents from their own perspectives, they find that Walter Moody also has a tale of import to tell, for while he was aboard ship on his journey to Hokitika, he believes he saw a ghost.
Coming in at over 800 pages, this is one of the longest books about New Zealand on this list.
But it is also one of the most loved New Zealand books ever printed, and the mixture of period drama, ghost story, and mystery thriller will have something entertaining for everyone.

Read The Luminaries: Amazon | Goodreads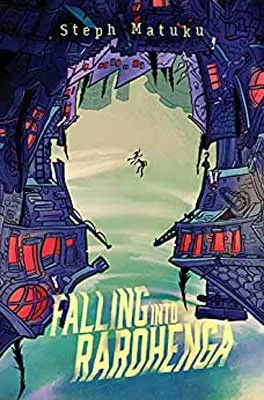 3. Falling into Rarohenga by Steph Matuku
On a day like any other, 16-year-old twins Tui and Kae come home from school to find that it is actually anything but.
Because today, their mother has disappeared – taken from the real world by their estranged father, and pulled through a mystical vortex that has appeared in her room.
Following on her trail, the twins find themselves plunging into the realm of Rarohenga, the Maori Underworld.
Now they have to find her in a world where everything is strange and seemingly no one can be trusted. And if they can't do it in time, they'll be trapped in Rarohenga forever.
Falling into Rarohenga is one of the more recent creative YA books NZ has to offer.
The world author Steph Matuku creates is evocatively written, and both the humor and the spirit of adventure needed for an exciting quest story are present.

Read Falling into Rarohenga: Amazon | Goodreads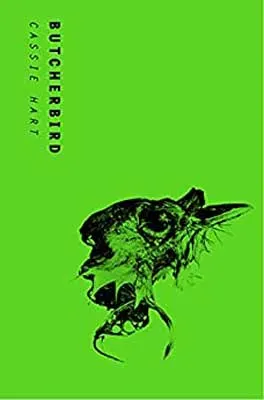 4. Butcherbird by Cassie Hart
Jena Benedict's grandmother is dying, and even though the two are estranged, she makes the journey back to the family farm. Because Jena has questions that need answering.
Jena has been gone for twenty years, ever since her grandmother Rose banished her, following a fire that took the lives of Jena's mother, father, brother, and baby sister.
Now, after all this time, she wants to know what really happened that night, and the real reason she was sent away.
Another person who wants these answers is Will, Rose's live-in caregiver. He's sure there's something unusual and ominous about the farm and is determined to investigate.
But dredging up the ghosts of the past will have some dire consequences, as Jena and Will must deal with forces beyond explanation in order to solve this mystery.
A tense psychological horror, Butcherbird will be a great read for anyone looking for unnerving books set in New Zealand.

Read The Butcherbird: Amazon | Goodreads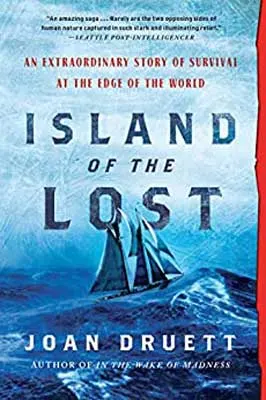 5. Island of the Lost: An Extraordinary Story of Survival at the Edge of the World by Joan Druett
Against all odds, in 1864 two entirely separate crews, those of the Grafton and the Invercauld, were shipwrecked on opposite ends of one of the most remote islands in the world.
Auckland Island is just under 300 miles to the south of New Zealand, by which it is technically governed. But this inhospitable deserted island can feel like the end of the world to anyone shipwrecked here.
Two crews, two wildly different survival methods.
One crew is able to band together and survive. But on the other side of the island, unbeknownst to them, the other crew has descended into chaos and violence.
Island of the Lost is a true story about survival and leadership, and what a fine line we all walk between order and chaos.
This is one of the best non-fiction books NZ has to offer and is a must if you love books about shipwrecks.
Read even more books set on islands, including some deserted ones.

Read Island of the Lost: Amazon | Goodreads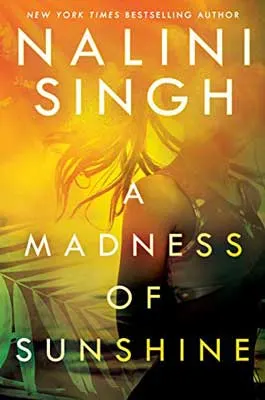 6. A Madness of Sunshine by Nalini Singh
When Anahera left her small, coastal New Zealand town of Golden Cove eight years ago to pursue her music career, she vowed never to return.
She was desperate to escape the poverty and lack of options that Golden Cove offered.
But after her wealthy husband unexpectedly dies and she discovers he had a mistress – a pregnant one no less – at the funeral, Anahera decides it's time to return home and hopefully find some closure.
Golden Cove is a quiet town where very little of note has happened aside from the disappearance of three female hikers 15 years prior, when Anahera was a child.
That's exactly why Will was banished here after a personal tragedy made him fall apart.
So when Miriama, a Maori girl with a scholarship out of Golden Cove, disappears without a trace shortly after Anahera's return, Will knows he is in over his head.
And as an outsider, he's going to have to work three times as hard to get the locals to open up and share secrets.
Nalini Singh is well known for her paranormal romances, but her foray into suspense shows just how talented she is.
A Madness of Sunshine is one of the best books about New Zealand for anyone who loves slow burn thrillers about social issues.

Read A Madness of Sunshine: Amazon | Goodreads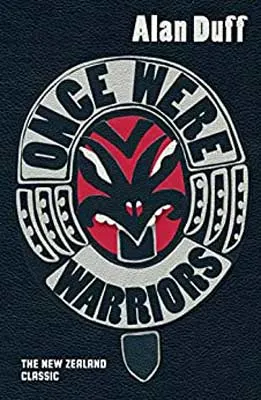 7. Once Were Warriors by Alan Duff
Set in a squalid and violent housing project, Once Were Warriors tells the story of the Heke family.
They variously try to escape the harsh realities of their existence, find meaning in life, and keep the family from falling apart.
Jake Heke is the patriarch, spending his time getting drunk in the local pub and fighting anyone who he feels steps out of line.
His wife, Beth, is attempting to quit drinking, but finds it hard to avoid relapsing when the pressures of her home life become too great.
The eldest son, Nig, is trying to find the family connections he lacks at home in a street gang, and his brother Mark is in danger of being taken away and relocated by the state.
Only thirteen-year-old Grace shows any sign of wanting to educate herself, despite the odds against her.
It should be said that Once Were Warriors is both tragic and brutal, and one of the most full-on books about New Zealand on this list. However, it tells an important story very well.
This is the first of a series but still works as a stand-alone book. Explore even more Indigenous books, short stories, and poetry collections.

Read Once Were Warriors: Amazon | Goodreads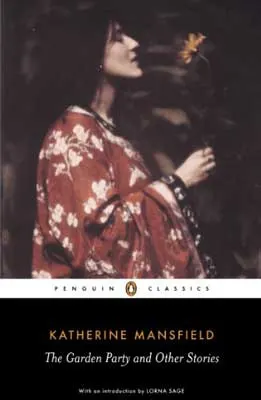 8. The Garden Party and Other Stories by Katherine Mansfield
In the titular story, we follow Laura, the daughter of a wealthy family throwing a garden party.
Throughout the day Laura becomes increasingly aware of her role within society as she is pushed by her family to be more proper and respectable.
In another story, we meet a young music teacher who is devastated that her fiancé has called off the wedding and urges her students to sing sad songs. While other stories are really more musings on life.
As with most short story collections, there are definitely some that are better than others.
However, the collection as a whole certainly offers insight into what life was like as a well off White woman in New Zealand at the time.
Written as she was dying from tuberculosis in Europe, this final short story collection is set around her home country of New Zealand.
It explores many universal themes such as isolation, societal roles, and grief, while at the same the characters often express great reverence for the wonderment of the world around them.
Classics definitely aren't my thing, but Katherine Mansfield is said to be the only other author whose writing made Virginia Woolf jealous.
So if you love classics, this should be one of the first New Zealand books you pick up.

Read The Garden Party and Other Stories: Amazon | Goodreads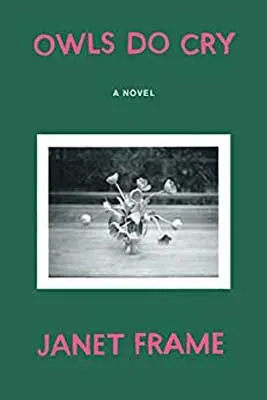 9. Owls Do Cry by Janet Frame
Still just as powerful as it was on its first publication in 1957, this seminal and experimental novel follows 20 years of the lives of the Withers family, focusing on the young Daphne.
As she struggles to come-of-age in post-war New Zealand, she is deemed to be mentally unsound, and institutionalized.
Whilst undergoing some very questionable treatments, Daphne's view of the world distorts as the boundary between sanity and madness becomes blurred.
Containing prose, poetry, and dreamlike imagery, Owls Do Cry doesn't exactly have a plot, per se.
However, this is a deliberate choice, and it adds to the overall feel of the book, putting us closer to being in the shoes of our main protagonist.
Author Janet Frame drew upon her own experiences in mental institutions to create this tragic tale, a story which is considered to be one of the classic New Zealand books and a modernist masterpiece.

Read Owls Do Cry: Amazon | Goodreads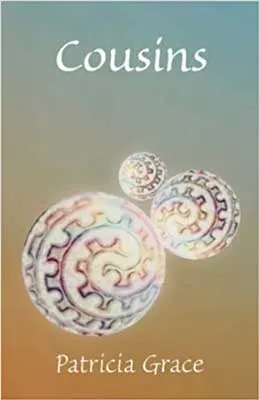 10. Cousins by Patricia Grace
Mata, Makareta, and Missy are the three titular cousins in this historical fiction novel that centers Maori culture and history.
The book starts shortly after WWII and jumps forward through several important events throughout New Zealand's history that profoundly affected the Maori population, such as the 1975 Land March and Maori urban migration.
Through it all, we see this history through the cousin's eyes as the book's POV rotates between the three at different times in their lives.
As these events and the cousins' stories unfold, we also see the effects of colonization on their family and lives.
Patricia Grace is a Maori author, and she writes with love and rage for her people and culture.
Cousins is one of the most eye-opening books about New Zealand's stolen generation and the devastating ripple effects of colonization.

Read Cousins: Amazon | Goodreads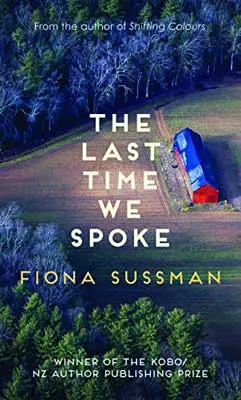 11. The Last Time We Spoke by Fiona Sussman
One evening's events, and nothing will ever be the same again.
While preparing to celebrate her wedding anniversary, Carla Reid's farmhouse home is invaded by Ben Toroa and his gang member associate.
After a series of brutal crimes, the robbery results in one person dead, one gravely injured, and Carla's life in ruins.
But even when the criminals are captured, tried and imprisoned, Carla must still come to terms with how things have turned out.
Even though justice has been served, nothing will bring back the life she had.
And while Ben considers how all his unfortunate circumstances led him to this situation, the two find that their fates have been inexorably combined.
A poignant study of grief, recovery, and the circumstances that lead us to do the things we do, The Last Time We Spoke is one of the most unsettling books about New Zealand and perfect for those who love a hard-hitting thriller.
Just make sure to check for trigger warnings before you go in.

Read The Last Time We Spoke: Amazon | Goodreads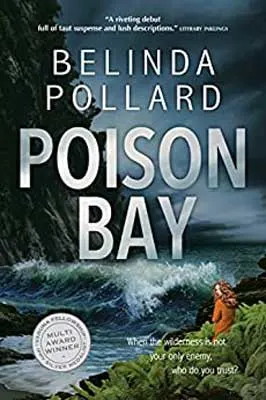 12. Poison Bay by Belinda Pollard
When you're suffering from a broken heart, it can be a good idea to get away from it all.
This idea is what spurs TV reporter Callie Brown to join in with a reunion of old friends who have decided to trek into the dangerous and remote mountains of New Zealand.
But what makes this trip even more unusual is that one of them wants the rest dead.
In a similar vein to Agatha Christie's And Then There Were None, Poison Bay is an isolated murder mystery that sees a group of people unravelling as secrets come to light and allegiances shift.
Although this isn't necessarily a groundbreaking addition to the genre, its unique setting in the breathtaking Fiordland National Park makes it worthwhile.
For those looking for fast-paced atmospheric books about New Zealand, Poison Bay is a great option.

Read Poison Bay: Amazon | Goodreads
More New Zealand Books
Save The Best Books About New Zealand For Later: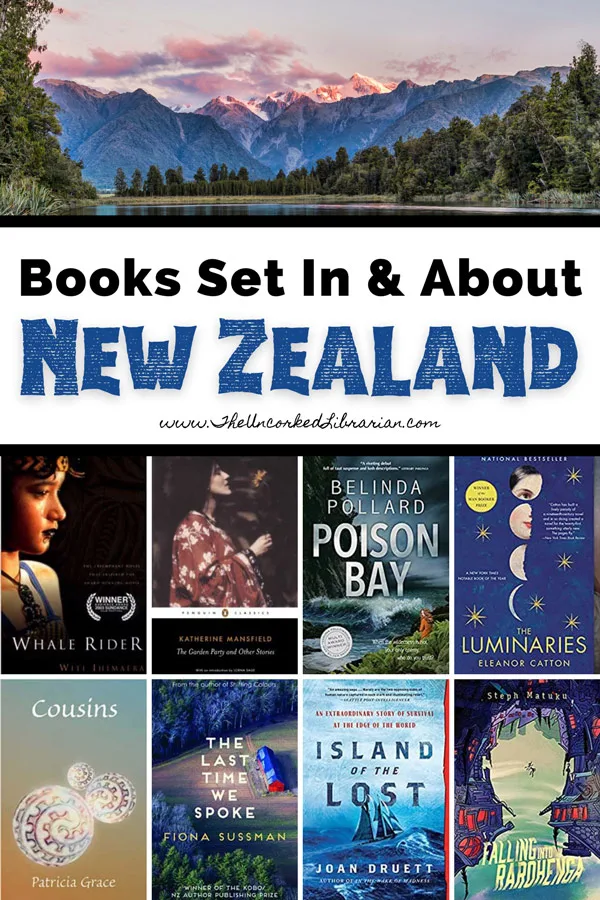 Grab your favorite New Zealand novels for later:
Thank you to TUL contributor, Dagney McKinney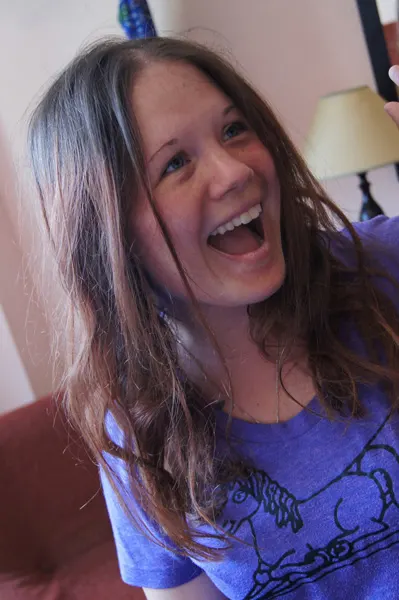 Dagney (pronouns: any) is a neurodivergent writer who loves all things macabre and weird. She likes outrageously spicy food, long walks through graveyards, and historical tangents. You'll most likely find her wandering around somewhere quiet or underground, buying salt, or whispering to camels.
What are your favorite books set in New Zealand?
Have you read any of these books about New Zealand, and who are your favorite New Zealand authors? Are there any more New Zealand books we should add to our list? Please let us know in the comments!
You may also enjoy:
Books Set In Australia
Movies About Australia
Books Across The Globe
Use this reading list for Uncorked Reading 2023.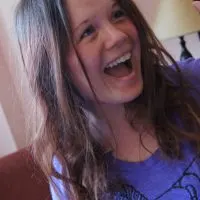 Dagney (pronouns: any) is a neurodivergent writer and book nerd who is drawn to all things weird and macabre. She also loves anything to do with fast cars, unhinged anti-heroes, and salt. When she isn't working or reading, you're likely to find her eating Indian food, playing board games, or hiding out somewhere dark and quiet, stuck down an internet rabbit hole. The easiest way to win her over is through cats and camels.