Explore the best dark academia books, especially if you love novels set at prestigious colleges and boarding schools.
What is the dark academia books genre all about? In the book world, this sub-genre is quickly gaining popularity and momentum.
Typically, dark academia novels are heavily set at colleges, universities, and boarding schools – many times, elite ones.
You may find a dark academia book also taking place at an academic library or involving a campus secret society.
Books about dark academia feature grueling or cruel histories, gothic stories, spooky murders, mysteries, and cult-like behavior.
Many of the characters possess unique qualities, quirks, secrets, and evil urges.
Readers who seek out fantasy, speculative fiction, murder mysteries, and seriously creepy books will most likely enjoy dark academia novels.
You'll find dark academia romance books as well as vampire, witch, and paranormal stories set across the globe. We are here for it!
Below, we are sharing the best dark academia books to keep you reading late into the night.
Of course, 'best' is subjective, and we'd love to know your favorites in the comments. Let's get started!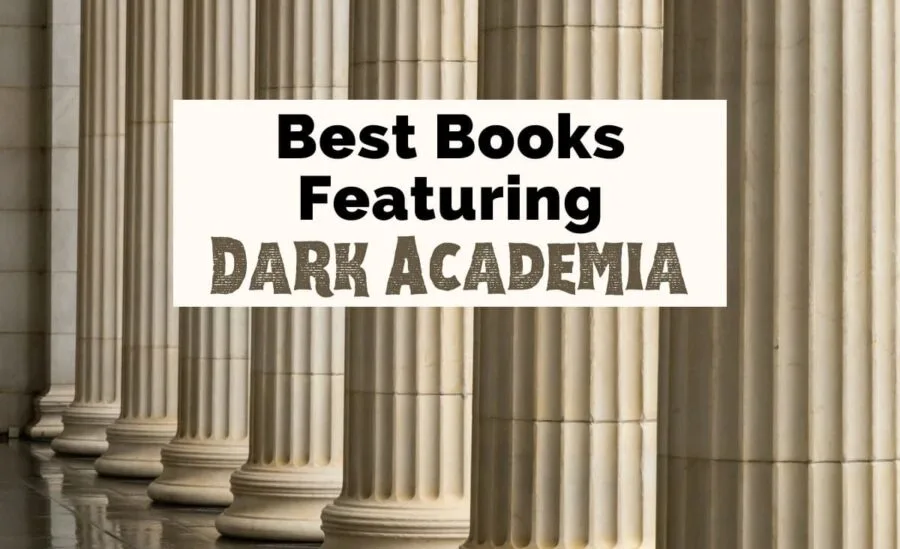 Purchase your favorite dark academia novels here:
31 Best Dark Academia Books To Read
By Sheree Strange with additions from Christine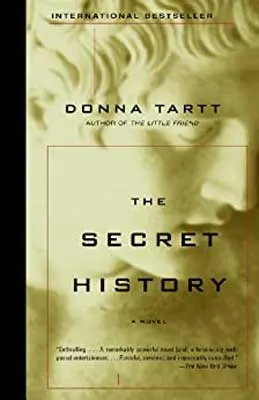 1. The Secret History by Donna Tartt
The Secret History by Donna Tartt is the most iconic of all dark academia books for a reason.
In this intriguing story of treachery and corruption, an enigmatic Classics professor at an elite New England college draws together an exclusive clique of his very best students.
Under his mentorship, they begin to perceive the world – and themselves – differently and gradually withdraw from the society of others.
The cohesion of the clique is threatened when tensions rise, and deadly consequences follow.
Decades on from its initial publication in 1992, The Secret History continues to ensnare dark academia readers old and new alike.
Explore even more of the best books published in the '90s.

Read The Secret History: Amazon | Goodreads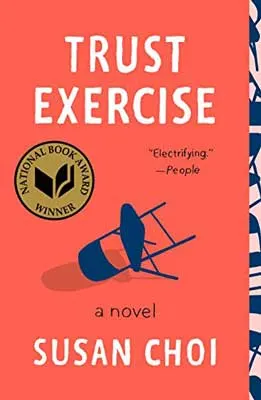 2. Trust Exercise by Susan Choi
David and Sarah had the picture-perfect romance… or did they?
In Trust Exercise, the National Book Award-winning novel by Susan Choi, these young lovers and their classmates are forced to contend with harsh truths that only come to light years after they've graduated from their performing arts high school.
It's best that you don't know any more than that before you pick it up (no spoilers!), but trust that it's one of the must-read dark academia novels with a twist.
This story of aspiration, boundaries, and shame will make you feel deeply uncomfortable as it teases apart so many of the questions that arose with the #MeToo movement.

Read Trust Exercise: Amazon | Goodreads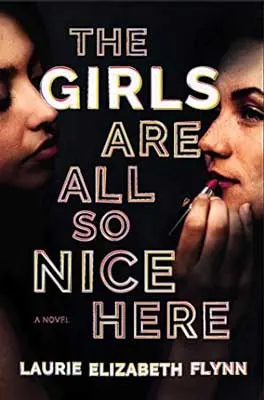 3. The Girls Are All So Nice Here by Laurie Elizabeth Flynn
If you're looking for dark academia books that will get your heart racing, give this one a try!
When Ambrosia first arrived at Wesleyan, a strange elite school far away from her small hometown, she was desperate to fit in.
She quickly found herself in the thrall of Sully, a charismatic but troubled party girl who took starry-eyed Amb under her wing.
But that was ten years ago: now, Ambrosia is returning to Wesleyan for the big reunion. She's hoping she can visit without her past catching up with her, but Sully's not about to let that happen.
The Girls Are All So Nice Here alternates between "then" and "now," playing a cat-and-mouse game with the reader until all the secrets of Dorm Doom are revealed.

Read The Girls Are All So Nice Here: Amazon | Goodreads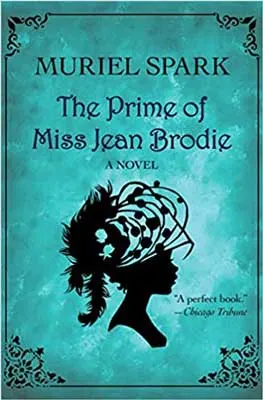 4. The Prime Of Miss Jean Brodie by Muriel Spark
In 1930s Edinburgh, Miss Jean Brodie – who is in her prime, and won't let you forget it – teaches at an exclusive school for young girls.
When she's not mentoring her hand-selected special favorites, "the Brodie set," she's engaged in a secret love triangle with two other teachers at the school.
Things turn sour when one of her lovers crosses the line, and one of her special students betrays her. Miss Jean Brodie simply can't stand disloyalty; she taught her girls better than that.
The Prime Of Miss Jean Brodie is the O.G. of the best dark academia books, a slim modern classic about passion and fidelity.
Plus, it's a terrific selection if you are looking for the best books set in Edinburgh to read before going.
Discover even more great books about and from Scotland too.
Read The Prime Of Miss Jean Brodie: Amazon | Goodreads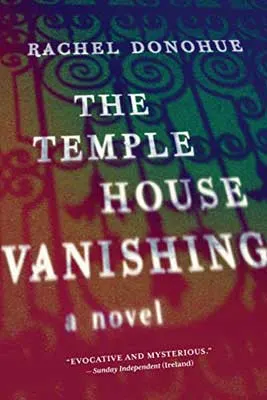 5. The Temple House Vanishing by Rachel Donohue
The Temple House was once an elite Catholic girls' boarding school, renowned for strict rules, high standards, and rich pupils.
But when a sixteen-year-old student disappeared, along with her bohemian art teacher, twenty-five years ago the school's reputation took a hit from which it never recovered.
The Temple House Vanishing begins with a curious journalist taking it upon herself to investigate what really happened to the missing pair.
What she uncovers is a tightly woven story of unrequited love, artistic passion, obsession, fantasy, and betrayal – all the ingredients for a must-read dark academia novel.

Read The Temple House Vanishing: Amazon | Goodreads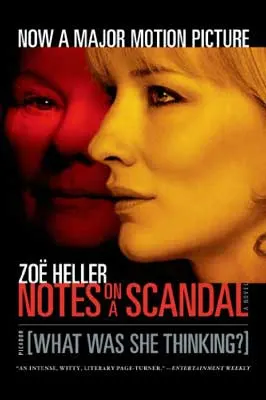 6. Notes On A Scandal (What Was She Thinking?) by Zoë Heller
Usually, the best LGBT dark academia books focus on some scandal amongst the students, but occasionally one comes along that uncovers the dark secrets of the teachers.
In Notes On A Scandal (originally titled What Was She Thinking?), long-time history teacher Barbara is thrilled to find a new friend and ally in her recently-appointed colleague Sheba Hart.
Barbara's affection for Sheba grows, even when it's revealed that Sheba is having an illicit affair with one of her own pupils.
Barbara appoints herself as Sheba's staunch defender, but why would she go to such lengths for a woman she barely knows?
Sheba's about to find out, and she won't like the answer.

Read Notes On A Scandal: Amazon | Goodreads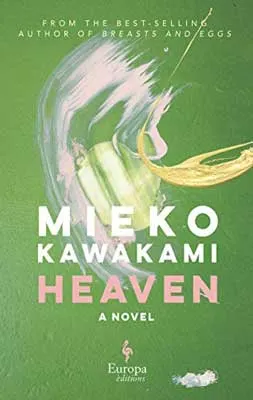 7. Heaven by Mieko Kawakami
Dark academia books come from all parts of the world: case in point, Heaven by Meiko Kawakami (translated from Japanese by Sam Bett and David Boyd).
In this weird and visceral novel, two bullied teenagers find solace in one another, passing desperate heartfelt notes when their classmates aren't looking.
Eventually, their friendship transitions off the page, and they begin to meet in secret, sharing the truth behind their eccentricities.
In any other story, this might lead to a love-conquers-all romance, but this short dark academia novel takes an awful twist when the bullies discover their clandestine friendship. It's not one for the faint of heart!
If you enjoy Japanese novels, don't miss our Japan reading list.

Read Heaven: Amazon | Goodreads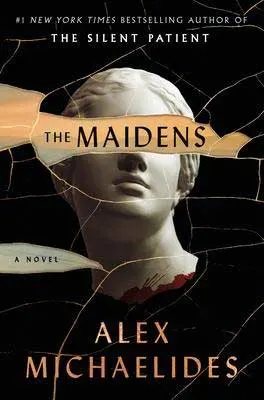 8. The Maidens by Alex Michaelides
At Cambridge University, enigmatic Greek tragedy professor Edward Fosca is widely respected and adored. The all-female secret society, The Maidens, is like his fan cult.
When one of the Maidens is murdered, however, Mariana Andros can't shake the feeling that Fosca is the killer.
He might have an alibi, but Mariana seems to see what nobody else can.
There's something sinister about the rites of the Maidens. Even as the stakes rise, and with her own life on the line, Mariana pursues the truth.
Yes, The Maidens has all the essential elements of the best dark academia books: Greek mythology, obsession, secret societies, ivy vines, and murder.
If you love eerie books that also have glimpses of Greece, The Maidens is for you.

Read The Maidens: Amazon | Goodreads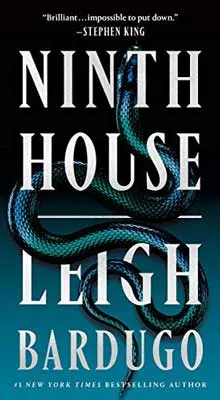 9. Ninth House by Leigh Bardugo
Ninth House offers both magic and mystery against the stunning backdrop of the Ivy League, a chunky dark academia novel you'll stay up all night to finish.
Alex knows she doesn't properly belong at Yale.
Yet, she was given a full scholarship by anonymous benefactors with just one stipulation: she must investigate the school's secret societies, and she must use her supernatural abilities to do it.
Alex can see ghosts, and they're everywhere on campus, summoned by the dark practices of the societies she's supposed to be monitoring.
An upperclassman goes missing and a young woman is murdered – and there's no chance of Alex getting any study done at all when the duties of the Ninth House call.

Read Ninth House: Amazon | Goodreads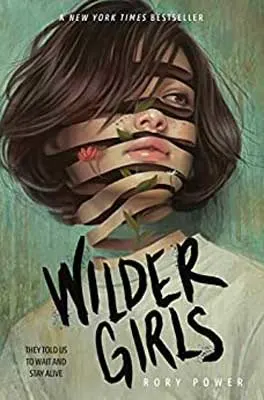 10. Wilder Girls by Rory Power
The Raxter School For Girls, a boarding school on a remote windswept island, is under quarantine. The Tox has taken the teachers, and it's beginning to infect the students, too.
One by one, their bodies change and their senses warp the world around them. No student dares to stray past the fence, because the Tox has turned the woods as well.
They're desperate for the cure they've been promised, and all they can do is wait.
But when one of the students goes missing, her best friend will do anything to find her: even break quarantine, even brave the wildness beyond.
Wilder Girls is one of the best YA dark academia books, gripping and gory with many twists and turns. Read even more books set on islands.

Read Wilder Girls: Amazon | Goodreads
Join The Uncorked Reading Challenge Today
---
Travel around the world with the Uncorked Reading Challenge. Get the best book and movie recs straight to your inbox. Sign Up Now.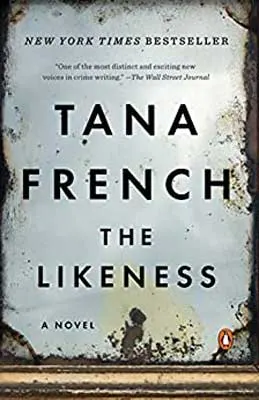 11. The Likeness by Tana French
You know you're in good hands with Tana French.
In The Likeness, she weaves her trademark maddening clues and shocking reveals into one of the best dark academia books for mystery lovers.
Detective Cassie Maddox is all but burned out when an old case comes back to haunt her.
A Trinity College student is found murdered, and Cassie's colleagues call her in immediately – because the dead girl looks just like her.
What's more, Cassie discovers she was living under the identity of Lexie Madison, the very same identity Cassie herself once used while working undercover.
With no other leads and no other options, Cassie re-assumes Lexie's identity, hoping to find the truth of what happened.
Who was this girl? Why was she living as Lexie? And who is responsible for her death?

Read The Likeness: Amazon | Goodreads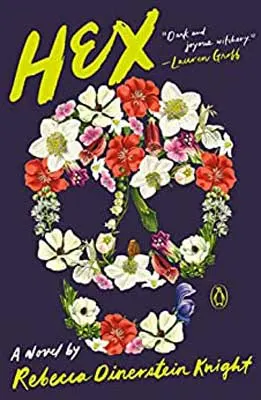 12. Hex by Rebecca Dinerstein Knight
You've definitely seen one of the best LGBTQ+ dark academia books all over #bookstagram – and with good reason!
Nell thought she had a bright future in botanical science, close to finishing her Ph.D. and finding new ways to rapidly detoxify poisonous plants.
Her passion was inflamed by her intoxicating dissertation supervisor, Joan.
When a student dies of poisoning and Nell is expelled from the program, her world collapses around her.
Distraught at being separated from Joan, and lacking any job prospects, she attempts to continue her study at home.
Over the course of Hex, as her apartment fills with poisonous plants and her notebooks fill with obsessive observations of Joan and botany, Nell finds herself more entangled in the creeping vines of intrigue and attraction than ever before.

Read Hex: Amazon | Goodreads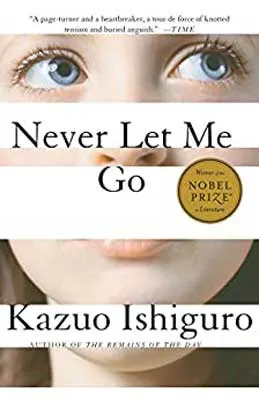 13. Never Let Me Go by Kazuo Ishiguro
Here's a dark academia novel with a twist you'll never see coming!
Never Let Me Go by Nobel Prize-winning author Kazuo Ishiguro begins at Hailsham, a boarding school in the English countryside that seems as nice as any other.
The students are well taught and cared for… so why don't they have any contact with the outside world? What really happens to the students when they leave?
This brilliant novel combines dark academia, dystopia, literary fiction, and romance to give you a heart-wrenching story you won't expect and you'll never forget.
It was also adapted into a brilliant film starring Keira Knightley – just make sure to read the book first!

Read Never Let Me Go: Amazon | Goodreads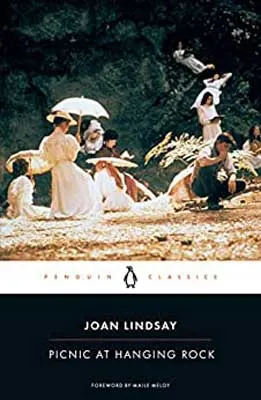 14. Picnic At Hanging Rock by Joan Lindsay
What happened to the Appleyard College schoolgirls who went for a picnic at Hanging Rock on Valentine's Day 1900 and never returned? Every Australian reader has a theory!
Widely touted as one of the best Australian books of all time (not to mention one of the best dark academia books set Down Under), Picnic At Hanging Rock is a classic draw-your-own-conclusions mystery.
The foreword says the book "may be fact or fiction" and the "readers must decide for themselves."
The spooky story feels all too true, and debate still rages as to what might explain the sudden disappearance of the girls in the dying heat of the Australian summer.

Read Picnic At Hanging Rock: Amazon | Goodreads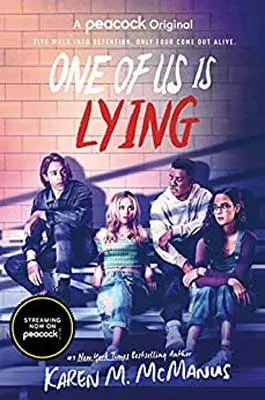 15. One Of Us Is Lying by Karen M. McManus
One Of Us Is Lying… but can you figure out which?
Four other students of Bayview High were there, in detention, when the creator of a high-school gossip app, Simon, died. He drank a cup of water laced with peanuts, triggering his deadly allergy.
One of the other four, the "Bayview four," must be responsible, right? They all had motive, and they all had means.
That's what an anonymous Tumblr post suggests, anyway, and the police take the tip seriously.
You'll be kept guessing all the way through this YA dark academia book told from multiple perspectives, a tremendous debut from Karen M McManus which spent 166 weeks on the best-seller list.

Read One Of Us Is Lying: Amazon | Goodreads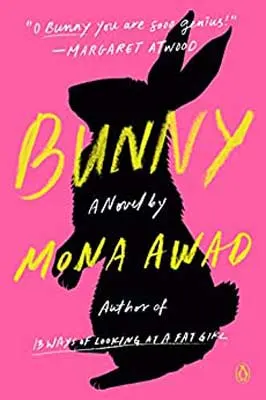 16. Bunny by Mona Awad
Samantha feels like an outsider in her prestigious New England MFA program, and why wouldn't she?
She's a scholarship student, and she's repelled by the saccharine-rich girls in her class.
They all call each other "Bunny;" isn't that sickening? The only person she gets along with is Ava.
But when Samantha is invited to one of the Bunnies' infamous Smut Salons, she can't understand why she feels compelled to ditch Ava and go along.
She finds herself immersed in a world darker than anything she could have imagined, taking part in rituals and "Workshops" that blur the lines between magic and monstrosity.
Bunny takes the dark dynamics of female friendship and turns them up to eleven, making it one of the best dark academia books of recent years.
Uncover even more books about friendships – good and bad.

Read Bunny: Amazon | Goodreads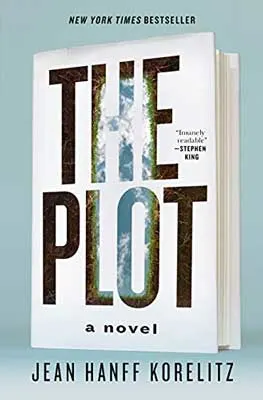 17. The Plot by Jean Hanff Korelitz
The Plot is one of the best dark academia books that also incorporates the literary tradition of writing about writers.
Jacob Finch Bonner is a completely average professor, teaching a below-average MFA program. He once had a promising writing career ahead of him, but now he struggles to string together a decent sentence.
He can barely contain his jealousy of Evan Parker, a student with a brilliant work-in-progress who seems to be destined for the career Jake was meant to have… until he dies.
No one would know if Jake simply took the plot of Evan's never-to-be-published manuscript and passed it off as his own, would they?
Years later, an anonymous email confirms what Jake has always feared: someone knows he stole the plot.

Read The Plot: Amazon | Goodreads
18. Ace Of Spades by Faridah Àbíké-Íyímídé
Niveus Private Academy demands perfection of its students – and why shouldn't it? They've paid a lot of money to be there.
The facade is shattered, however, when a mysterious villain who goes by the name of Aces threatens to reveal the darkest secrets of two of the academy's most promising students.
Head Girl Chiamaka and musical prodigy Devon are thrust into the spotlight when their receipts go public.
Ace Of Spades is one of the most thrilling YA dark academia books that will have you on the edge of your seat.
The politics of private school turns sinister as it becomes clear that Aces has more than a schoolyard prank in store…

Read Ace Of Spades: Amazon | Goodreads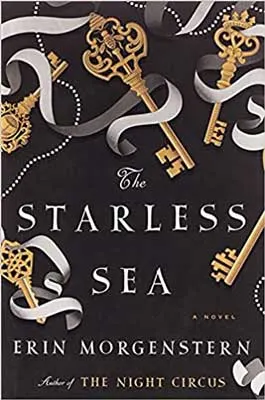 19. The Starless Sea by Erin Morgenstern
Reading The Starless Sea is like falling into a dream, where everything tastes like honey and time rides the waves.
This much-anticipated follow-up to Morgenstern's perennially popular debut, The Night Circus, follows graduate student Zachary as he traces the mystery of his own childhood story found in the dusty pages of a long-forgotten library book.
Zachary is drawn into an underground world of masquerade balls, ancient cities, seas and ships, and lovers torn asunder.
Many have sacrificed their lives in the real world to protect this trove, and Zachary will find his destiny buried within it.
Morgenstern blends magic and mystery in this glorious addition to any collection of LGBTQ+ dark academia books. Check out these New York City novels too.
One of TUL's writers, Jeremy, also thinks The Starless Sea is a stellar fantasy audiobook.

Read The Starless Sea: Amazon | Goodreads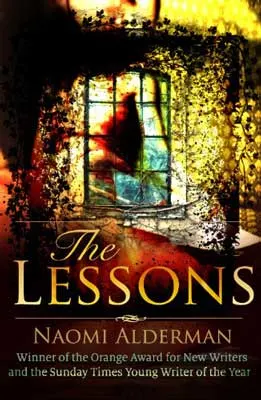 20. The Lessons by Naomi Alderman
Most Oxford students don't even know about the dilapidated Georgian mansion hidden behind a nondescript front gate down a little-used backstreet.
Only those with a key ever enter.
The mansion is owned by Mark Winters, a troubled and promiscuous former trust-fund kid with a knack for surrounding himself with adoring, impressionable students.
The Lessons depicts the highs and lows of the transition out of academia, from the wild hedonistic parties of youth to the tragedies that strike in adult life.
The charmed life of Oxford doesn't prepare these kids for everything, and ambition isn't enough to take them past the sting of lost love and betrayal.
If you're after dark academia romance books with a life lesson, look no further!

Read The Lessons: Amazon | Goodreads
More of the best dark academia books from Christine, TUL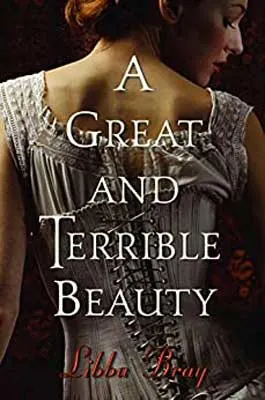 21. A Great And Terrible Beauty by Libba Bray
If you love Victorian historical fiction and witchy YA books with dark academia, check out Libba Bray's A Great And Terrible Beauty. You'll also find hints of magical realism.
Part of the Emma Doyle Trilogy, travel to 1890s England with Gemma Doyle, a young girl with abilities to see into the future.
Gemma leaves India after the death of her mother. Shipped off to a spooky boarding school with a deadly history, Gemma meets a mysterious Indian boy in the woods. She's sure that he's following her.
Gemma's classmates are rather enchanted people too. What happens when they dip into the world of spirits?
Bray successfully pairs typical boarding school drama with a more historical time period.
Powerful and spritely girls with unchartered and naïve magic are a terrifying combination in dark academia novels.

Read A Great And Terrible Beauty: Amazon | Goodreads | Read More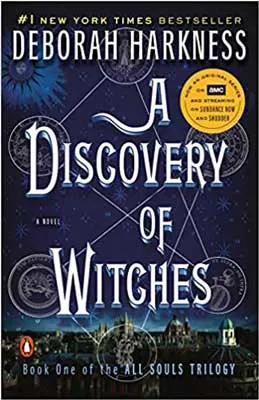 22.
A Discovery of Witches by Deborah Harkness
For bestselling and longer dark academia books, you'll love Harkness's All Souls Trilogy.
A Discovery of Witches is the first book in this fascinating witch and vampire series. We devoured the TV series as well.
Witches and vampires know not to trust each other, even as they sit on the same council. Of course, humans remain largely unaware of their existence.
Yet when Diana Bishop, a descendant of powerful witches, discovers a magically essential text that's been missing for centuries – Ashmole 782 – all of this changes.
With the trifecta of perfection that is geneticist and vampire Matthew Clairmont – mysterious, deadly, and gorgeous – Diana must acknowledge her powers. And powerful she is.
However, Diana needs to travel to the past to hone her craft before her enemies stop her. Can she prevent an interspecies war?
Encounter fantasy, romance, and mystery as well as a book about books.
Along with outstanding dark academia novels, we'd count this as a great time travel series too.
Find more books about intriguing books.
Or, travel across the world to even more castles with these books.
Read A Discovery Of Witches: Amazon | Goodreads | Read More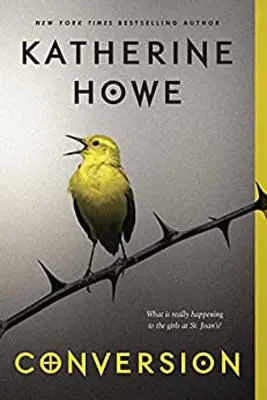 23. Conversion by Katherine Howe
We have a fascination with YA books about the Salem Witch Trials, especially those set at private schools.
These preppy settings tend to extract magic and hysteria from the best YA dark academia books.
At St. Joan's Academy, the popular and high-achieving young women are suddenly having uncontrollable tics, seizures, inexplicable hair loss, and violent coughing fits.
Is this physical and mental health decline due to pressure and stress or is something more happening?
Only after connecting scenarios with The Crucible does Colleen begin to think that the Salem witch trials of the past are creeping their way into the present.
Suspenseful and chilling, Howe creates a modern-day YA witch trials story and one of the most contemporary, dark academia novels that is both gripping and entertaining.

Read Conversion: Amazon | Goodreads | Read More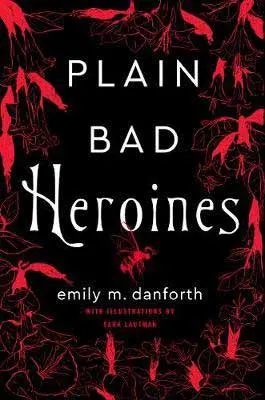 24. Plain Bad Heroines by Emily M. Danforth
One of the newer and most talked about dark academia books, read a Victorian gothic romance set in 1902 at the Brookhants School for Girls.
It is here that Flo and Clara create the Plain Bad Heroine Society. This private club meets at an apple orchard where the young women are soon discovered dead – stung to death by bees.
Brookhants School for Girls continues to have more mysterious deaths before closing its doors for good. Flash forward 100 years where the institution is now inspiring a bestselling novel and film.
Is the school's curse still alive and well? Find a story within more stories and black-and-white period-inspired illustrations.
Explore even more books set in haunted houses and boarding schools.
Read Plain Bad Heroines: Amazon | Goodreads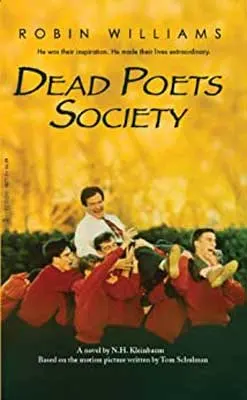 25. The Dead Poets Society by N. H. Kleinbaum
"O Captain! My Captain!" Our first-year high school teacher introduced us to The Dead Poets Society, which is a gripping story that will make you think differently about the world.
John Keating is not your average English teacher at Welton Academy, which is troubling to the administration but great for the students.
Keating teaches his pupils to seize the day and question all that they've been told by society.
Inspired, the students resurrect the Dead Poets Society, a secret society where they read and are allowed to dream their dreams.
The boys can be themselves, especially removed from the suffocating wealth and expectations of their overbearing families.
This newly found 'rebellious' freedom and the power of free thinking come at a great cost, though.
One of the boys feels that his only escape from his family's crushing expectations is to take his own life.
Everyone needs someone to blame. This is one of the shortest and most powerful dark academic books on this reading list.
If you enjoy shorter books, be sure to check out our spooky novella reading list.
Read The Dead Poet's Society: Amazon | Goodreads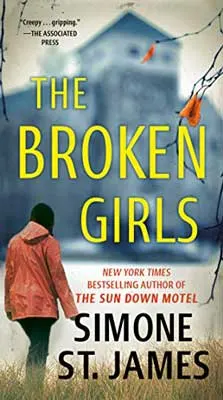 26. The Broken Girls by Simone St. James
With 68,000+ Goodreads ratings averaging 4 stars, if you are looking for popular and hyped dark academia books, The Broken Girls is it.
The Sun Down Motel – a newer ghost story that we loved – first introduced us to Simone St. James. You can expect vengeful ghosts, haunted places, and a mystery with a suspenseful plot.
One of her earlier novels, The Broken Girls, follows four friends at a boarding school in Vermont in the 1950s.
And let's face it, Idlewild Hall is not only where families leave their 'unwanted' or secret (ahem) children, but it's also haunted by Mary Hand.
Mary has a way of making you see the horrible truths you've denied as well as relive past trauma. Mary's spirit also lives on in the present day.
Jump to 2014 where Fiona Sheridan is overcoming the murder of her sister. While the murderer has been convicted, unanswered questions remain.
With rumors of the abandoned school being renovated – where her sister's body was dumped – Fiona takes on writing its story. Her father is a famous journalist after all.
When the construction crew finds a body, the past and present collide with people's lives at stake.
You'll appreciate the spooky vibes and surprises along the way.
There is a somewhat seemingly misplaced WW2 tie-in, and you'll either love this one or at least have a heated debate at book club about not enjoying it.
If you are looking for dark academia novels that aren't set at a prestigious location, The Broken Girls will smash those elitist vibes.
Read The Broken Girls: Amazon | Goodreads
27. Vladimir by Julia May Jonas
Brand new to 2022, Vladimir is a provocative, sharp, and timely #MeToo novel about an unnamed narrator's husband under investigation for sleeping with young women at the college in which they both teach.
Set in Upstate New York, the elite writing department hires a new and young power couple, one of whom is Vladimir.
Our dry humor narrator takes a keen sexual interest in Vladimir, even though she is his elder and obsessed with her own deteriorating body.
While her husband might lose his job, she finds solace in Vladimir's friendship (and her fantasies about him), especially since she and her husband have an open relationship.
One bizarre date leads to a night at a secluded cabin and one fiery ending.
The slow-paced narrative propels readers forward in a thought-provoking novel about sex and power juxtaposed with age and academia.
Dark academia books don't get any more deeply engrossing and even disgusting than this. John and his wife are truly detestable; yet, you cannot stop watching.
What are these characters thinking? Oh wait, they tell you…
Read Vladimir: Amazon | Goodreads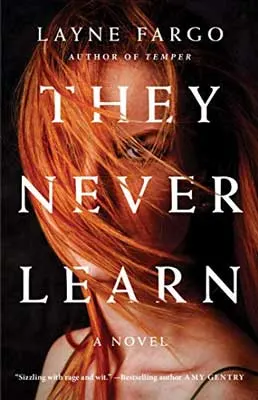 28. They Never Learn by Layne Fargo
One of the more contemporary LGBTQ+ dark academia books – published in 2020 – you may have heard all of the hype for Fargo's They Never Learn.
We aren't so sure it's deserved as the "suspense" parts are terribly predictable from the start.
You will, however, find yourself having engrossing conversations with friends and book clubs about characters going off-brand, plot desires, and aspects that you'd personally change – which makes this book pretty recommendable.
Dr. Scarlett Clark is an English professor at Gorman University in Pennsylvania and is also a serial killer. Currently, she seeks revenge on male students and professors who hurt female students.
With her latest hunt, things have gone terribly wrong; for the first time ever, Scarlett finds herself under the scrutiny of the police and a nosy but sexy colleague.
A secondary plot showcases a young Gorman student, Carly, who loves her roommate Allison and wants nothing more than justice against her rapist.
For female revenge and dark academia novels, the characters don't get more unlikable than this.
You'll keep reading as soon as you guess the big reveal(s) to see if you are wrong (spoiler: you most likely won't be).
Are we glad we read They Never Learn? You bet!
Read They Never Learn: Amazon | Goodreads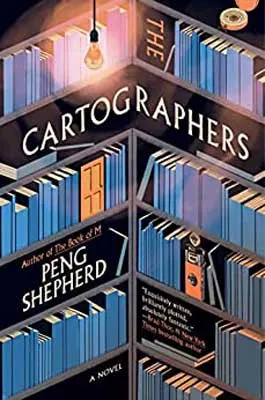 29. The Cartographers by Peng Shepherd
If you love books set at libraries and stories about historic and illustrious maps, The Cartographers will transport you to the New York Public Library and the magical world of phantom settlements.
In a novel that reminded us of The Ten Thousand Doors of January, become just as passionate about maps as Nell and her family of cartographers.
Encounter a flair for the fantastical too.
Unfortunately, Nell's dad ruined her career after the famous "Junk Box Incident." It's been years since they've spoken, and now he's dead – leaving her orphaned.
Yet, why was Nell's dad still holding onto the map that caused their estrangement, and who would kill for an old and worthless highway map anyway?
Readers follow along as Nell learns about her parents' past through their time in graduate school while we also cheer for Nell in the present day.
For dark academia books, The Cartographers is overly detailed and slower-paced – it won't be for everyone. However, we can appreciate the relationships created, academic vigor, and unique plot.

Read The Cartographers: Amazon | Goodreads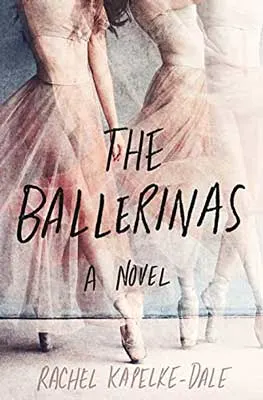 30. The Ballerinas by Rachel Kapelke-Dale
One of the edgiest friendship and dark academia novels, The Ballerinas promises to transport readers to Paris.
Becoming star ballerinas for the most prestigious ballet school and stage – the Paris Opera Ballet – has completely engulfed Delphine, Margaux, and Lindsay's lives.
Ballet is their heart and soul. They'll do anything for that solo.
When young Margaux and Delphine commit a terrible act against Lindsay – one that she doesn't know about – Delphine runs away to St. Petersburg, returning decades later as a choreographer.
Behind the scenes, there are lies, infidelity, failed relationships, jealousy, sex taping without consent, and older men having sex with much younger women.
The beauty of ballet juxtaposed with such violence will certainly keep you thinking well past the final pages.
Find an intense examination of loyalty to ourselves and our bodies, friendships, and careers, which is especially relevant as the U.S. battles anti-abortion laws.
This is one of those unique dark academia books that you just don't want to miss.
Read The Ballerinas: Amazon | Goodreads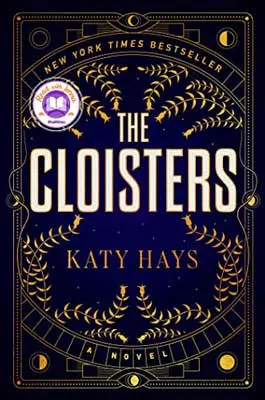 31. The Cloisters by Katy Hays
One of the most talked about 2022 dark academia books, The Cloisters elicited strong opinions from readers: you either loved it or thought it was an overhyped drag.
We have mixed – but favorable – feelings and can assure you that you'll feel like you are experiencing a New York summer. And, you know terrible things are going to happen.
After graduation, Ann Stillwell doesn't have the elitist academic plans she dreamed of and desperately needs this summer gig at the Metropolitan Museum of Art to prove herself and escape her past.
When the job falls through, though, The Cloisters and their eccentric staff take in Ann to help with a research project on tarot cards.
And true to the nature of dark academia, we watch staff stop at nothing to compete for the spotlight that will make or break their already fragile careers and newly formed friendships.
Edgy and full of shady characters, while you might wish for faster pacing, the details transport you to Ann's world.
Yet, can we even trust her? And, will she survive the summer?
Find more of the most talked about and best books of 2022.
Read The Cloisters: Amazon | Goodreads
Save These Dark Academia Novels For Later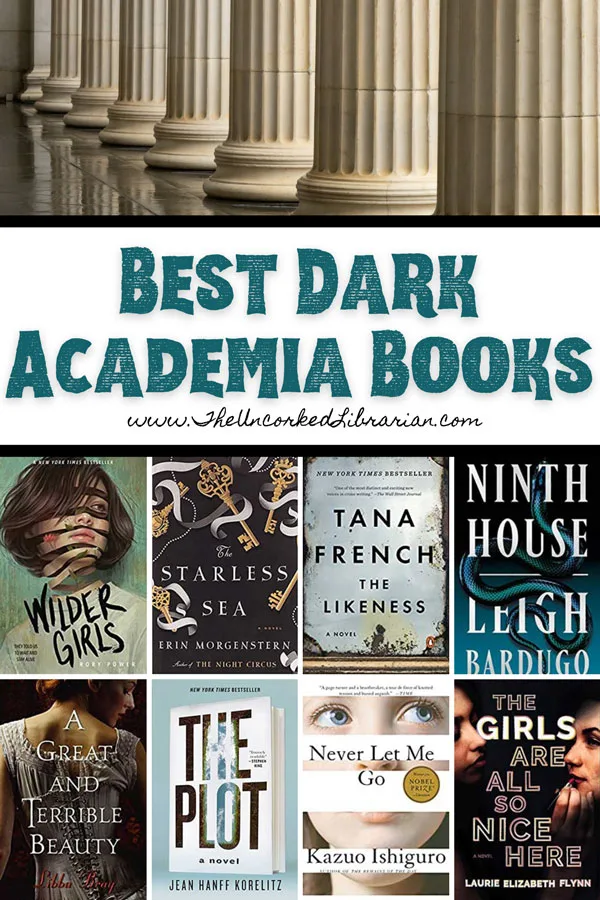 Grab your favorite dark academia books here: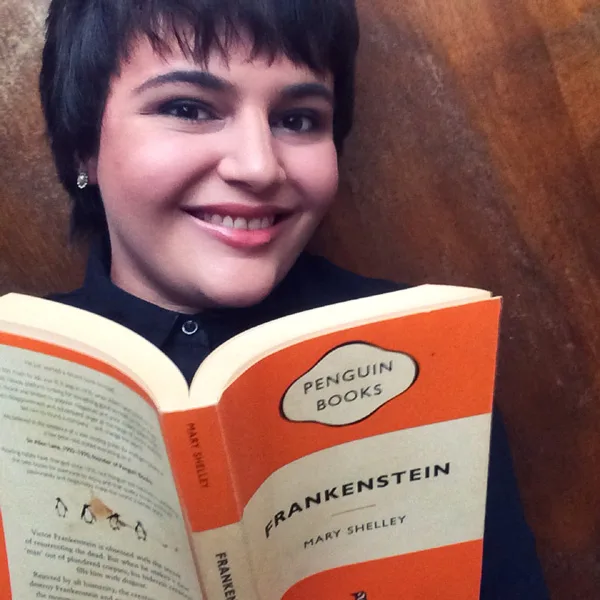 Sheree (pronouns: she/her) is a writer and book reviewer living on the land of the Gadigal people of the Eora nation (known as Sydney, Australia). She has been reviewing books on her blog, Keeping Up With The Penguins, since 2017. She reads books of all kinds and shares her thoughts on them all across the internet.
What are your favorite LGBTQ+ dark academia books? How about dark academia romance books?
Which books with dark academia do you love? Are there any you didn't enjoy as much? Let us know in the comments!
Where to head next:
Seriously Creepy Books
Best Wickedly Witchy Books
Books With Vampires
YA Vampire Novels
Salem Witch Trials Books
This book list is originally part of our 2022 Reading Challenge