If you enjoy paranormal and spooky stories, don't miss the best ghost story books to read for thrills and chills.
Here at The Uncorked Librarian, we just love ghost stories, including those featuring haunted houses, schools, hotels, and cemeteries.
But with so many great ghost books out there, how do you choose?
Below, find our top recommended books about ghosts for adults, teens, and tweens – both published recently and a few classics.
While many of these ghost novels will fall into the horror, suspense, and thriller categories, others will showcase a much different type of ghost.
Enjoy historical fiction, short stories, translated literature, and more.
Keep reading for the best ghost books, and don't forget to tell us your favorites in the comments. Let's get started!
Read even more spooky books for adults.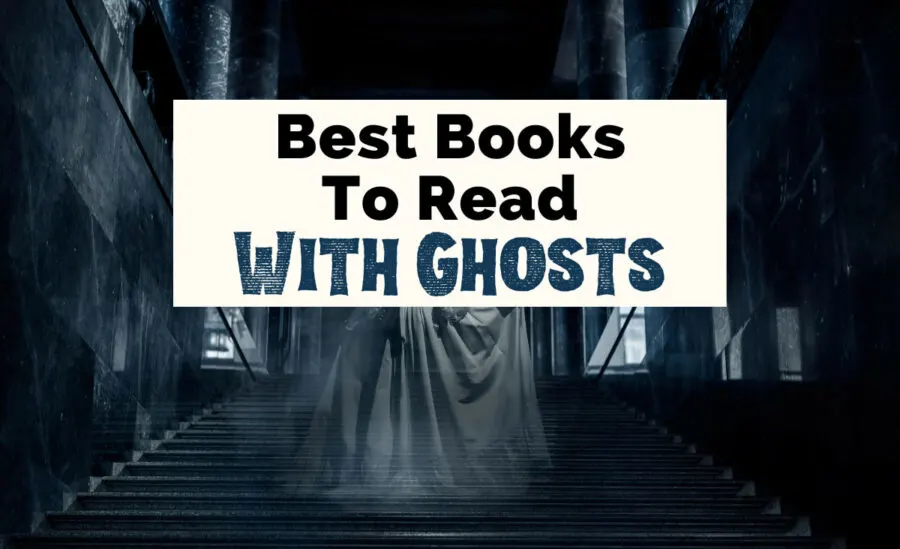 Save your favorite ghost books for later:
28 Best Ghost Story Books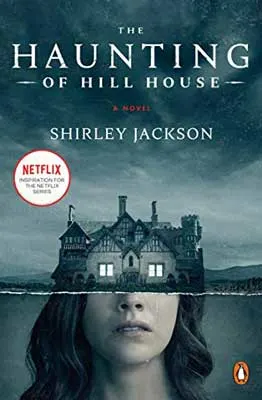 1. The Haunting Of Hill House by Shirley Jackson
If you're looking for ghost story books, you really should start with the master of the genre, Shirley Jackson. Her classic gothic horror novels and short stories will send chills up your spine like no other.
The Haunting Of Hill House, first published in 1959, is still fascinating and terrifying readers for a reason.
The story revolves around a psychic researcher, Dr. Montague, who rents the haunted mansion Hill House for the summer.
He invites several friends, each of whom experienced supernatural experiences, to stay at the house, hoping to prove – once and for all – that the haunting is real.
You'll also love The Haunting Of Hill House if you enjoy haunted house books.

Read The Haunting Of Hill House: Amazon | Goodreads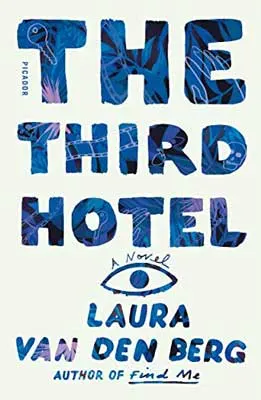 2. The Third Hotel by Laura van den Berg
Clare's husband, Richard, was a horror movie buff – in fact, he was a horror movie scholar (what a cool job!).
Widowed and grieving, Clare attends the annual Festival of New Latin American Cinema in Havana, with the tickets Richard purchased before his death.
As she steps out of the movie he most wanted to see, Clare sees him, in a white linen suit he didn't own in life, across the street.
The Third Hotel is one of the most subtle and striking ghost books you'll find on the literary fiction shelf – not to mention it will have you desperate to book a flight to Cuba.

Read The Third Hotel: Amazon | Goodreads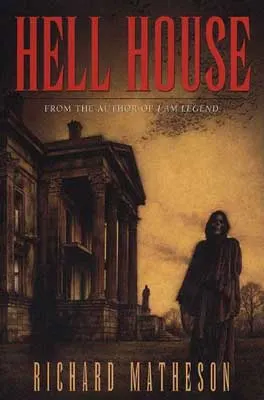 3. Hell House by Richard Matheson
The infamous Belasco House in Maine is widely regarded as the most haunted house in the world.
In Hell House, millionaire William Reinhardt Deutsch hires a physicist, a spiritualist, and a medium to investigate the possibility of life after death, starting in the mansion where a supernatural presence works against them every step of the way.
Matheson's 1971 novel incorporates all the best aspects of books about ghosts: a haunted house, malevolent spirits, a burning mystery, and a ticking clock.
Will the investigators he has hired get to the bottom of the mystery before Deutsch himself passes over to the other side?
See what other great books were published in the 70s.
Read Hell House: Amazon | Goodreads
4. Sing, Unburied, Sing by Jesmyn Ward
In Sing, Unburied, Sing, Jesmyn Ward's third novel, stark Southern realism collides with the gothic to make one of the best ghost books of recent years.
The story begins on Jojo's thirteenth birthday when he slaughters a goat in the hopes of proving to his grandfather that he is truly a man.
Pop tells Jojo stories as the goat cooks, about his time in prison as a teenager and the boys he met there.
One of the boys that Pop met in prison is dead, but his story isn't over. It's a visceral beginning to a story that will churn your insides all the way through.

Read Sing, Unburied, Sing: Amazon | Goodreads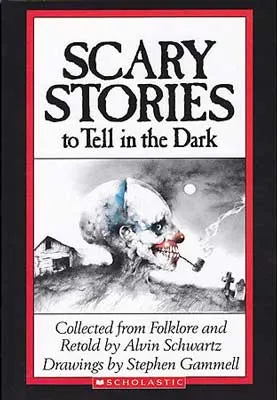 5. Scary Stories To Tell In The Dark by Alvin Schwartz
If your passion for ghost story books started young, surely you remember Scary Stories To Tell In The Dark.
It's well worth revisiting as an adult – if only to wonder what the heck the grown-ups were thinking, letting you read it after lights-out!
Alvin Schwartz drew on popular urban legends and long-held folklore to craft spooky stories, and the scare factor was ramped right up with the nightmare-fuel illustrations supplied by Stephen Gammell.
If you really want to go all-in, you can find more ghost stories in the two follow-up volumes, More Scary Stories To Tell In The Dark and Scary Stories 3: More Tales to Chill Your Bones.

Read Scary Stories To Tell In The Dark: Amazon | Goodreads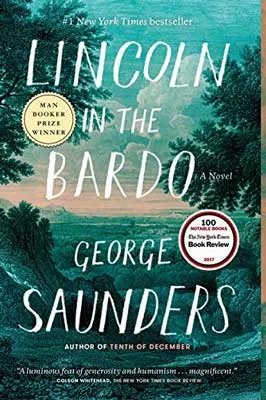 6. Lincoln In The Bardo by George Saunders
If you're looking for ghost books outside the norm, you must try Lincoln In The Bardo.
Saunders was inspired by a story his wife had heard about Abraham Lincoln visiting the crypt of his son, who died aged 11 while his father was still in the White House.
Saunders' story takes place in the "bardo," a liminal space between life and death, and features over 150 ghosts, people caught in the in-between who don't realize that they have died.
This is a hauntingly beautiful – if, at times, confusing and infuriating – novel, and one of the best ghost novels this century (so far).
With all of the different ghosts and voices, Lincoln In The Bardo makes for an incredibly enjoyable fantasy audiobook too.

Read Lincoln In The Bardo: Amazon | Goodreads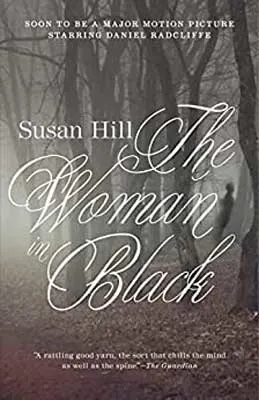 7. The Woman In Black by Susan Hill
If you're looking for cozy but spooky ghost story books, check out The Woman In Black.
This 1983 gothic novel is set in the English countryside, which sounds like an idyllic escape… if it weren't for the mysterious specter that haunts its residents.
The narrator, Arthur Kipps, was just a junior solicitor when he was summoned to the small town to settle the estate of a recently deceased widow.
At her funeral, he sees something unsettling, and he soon realises there's more to the life (and death) of the elderly woman than he first thought.
Years later, living his best life in London, what he experienced still haunts him.
Travel back to the 80s with more great books.

Read The Woman In Black: Amazon | Goodreads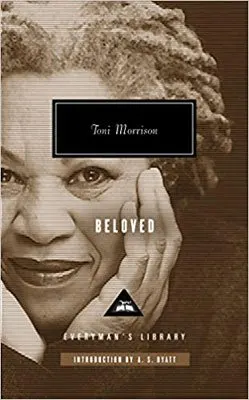 8. Beloved by Toni Morrison
Books about ghosts aren't all spooks and silly scares: some of them hold a serious message in their pages.
Beloved is one such novel, Toni Morrison's story of a former slave haunted by the child she was forced to kill.
The story is based on the real-life experience of Margaret Garner, an escaped slave who killed her own children rather than have them captured and re-enslaved under the Fugitive Slave Act of 1850.
Such trauma is unimaginable but beautifully rendered by Morrison's skilled hand.
It's an incredible metaphor for the inherited trauma that continues to affect the descendants of victims of the African slave trade.
Beloved is also a great book to make you think more deeply.

Read Beloved: Amazon | Goodreads | Read More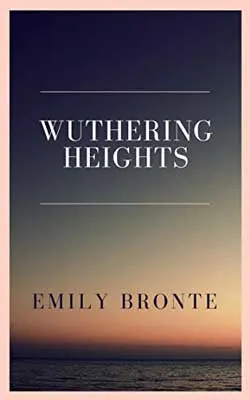 9. Wuthering Heights by Emily Brontë
"Catherine Earnshaw, may you not rest as long as I am living; you said I killed you—haunt me, then! The murdered do haunt their murderers, I believe."
The classic novel Wuthering Heights might not be the first that comes to mind when you're looking for ghost books, but this haunting story of love that persists across the divide is definitely one you need to read.
Volatile, brooding Heathcliff was adopted into a world of privilege, but never quite belonged there.
His heart is broken when his adopted-sister-slash-love-interest, Catherine, decides to marry the boy next door and is then broken all over again when she dies tragically young.
But will her spirit ever leave the moors that Heathcliff still calls home?

Read Wuthering Heights: Amazon | Goodreads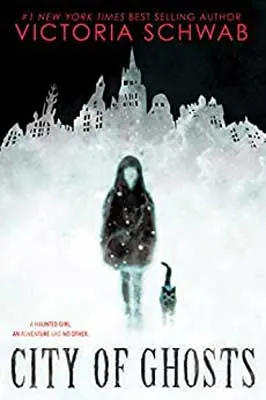 10. City Of Ghosts by Victoria Schwab
This is Edinburgh like you've never seen it before!
In City Of Ghosts, Cassidy Blake's ghost-hunting parents are the stars of a new TV show that takes them to the haunted Scottish capital.
She moves with them, and in her new city, she meets Lara, another In-Betweener who "helps" ghosts move permanently beyond the Veil.
Working together, they tackle the Red Raven, a sinister ghostly force that puts up an epic fight.
Sweet, spooky, and evocative, this is one of the best alternate-reality ghost books for young adults, and grown-up readers will get a kick out of it, too.
Travel to Edinburgh and beyond with even more great books based in Scotland.

Read City Of Ghosts: Amazon | Goodreads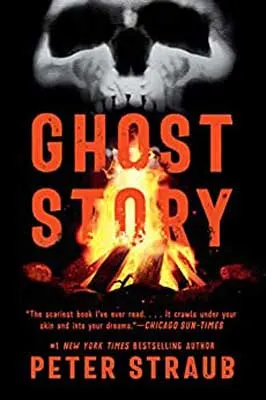 11. Ghost Story by Peter Straub
For 50 years, the Chowder Society has been meeting in upstate New York to tell stories. Four friends make up this group – but there used to be five.
Ever since the mysterious death of Edward Wanderley at a party, his remaining friends have been haunted, and the stories they share have taken a dark turn.
The King of Horror, Stephen King, called Ghost Story "one of the finest horror novels of the late 20th century," and it's definitely one of the best ghost books to keep you up past your bedtime.
Bump up the spook factor by reading it with your own book club!
Travel to New York with even more books, and if you are looking for shorter scary books in a time crunch, be sure to peruse our spooky novellas reading list.

Read Ghost Story: Amazon | Goodreads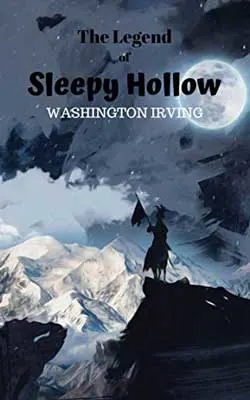 12. The Legend Of Sleepy Hollow by Washington Irving
If you're looking for classic American ghost story books and devour folk horror stories, look no further than The Legend Of Sleepy Hollow.
Okay, technically it's a short story, but it's every bit as complex and evocative as the best ghost novels.
First published in 1819 (and popularised by the Disney adaptation in 1949), this surprisingly complex ghost story has had a long and lasting influence on popular culture.
In fact, the New York village once known as North Tarrytown – where many of the events in Irving's story take place – has since officially changed its name to Sleepy Hollow.
Also, its local high school sports teams are the Horsemen in reference to the legend.
If you love the book, consider watching the popular folk horror film, Sleepy Hollow.
Read The Legend Of Sleepy Hollow: Amazon | Goodreads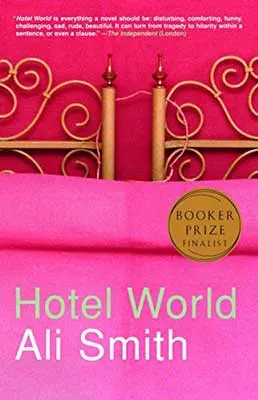 13. Hotel World by Ali Smith
If you're looking for inventive books about ghosts with serious literary chops, Hotel World is your go-to.
Ali Smith has crafted an intense postmodern masterpiece, for which she was awarded the Scottish Arts Council Book Award (in 2001) and the Encore Award (in 2002).
The story is told in five sections, from the Past to conditional futures, then weaving back to the Present.
The ghost at its heart is Sara Wilby, a young hotel chambermaid who tragically falls to her death in a dumbwaiter.
This is a powerful and moving meditation on grief and acceptance.
Find even more spooky books set at hotels.

Read Hotel World: Amazon | Goodreads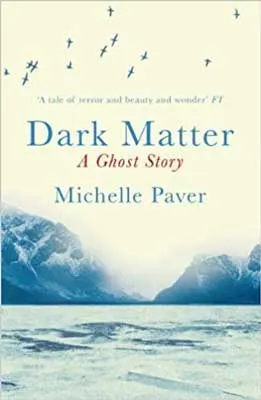 14. Dark Matter by Michelle Paver
Jack Miller is in his late-20s, and stuck in a dead-end job, barely making ends meet. Plus, it's 1937 London, so the dark clouds of war are looming overhead.
It's hard to blame Jack for jumping at the opportunity to join an expedition to the Arctic, an adventure into the unknown with only four other men and eight Huskies for company.
It's hardly a traditional start, but Dark Matter is unique among ghost books.
The chills are two-fold: the plunging temperatures of the approaching polar night, and Jack's growing fear that they are not alone in the darkness.

Read Dark Matter: Amazon | Goodreads
Join The Uncorked Reading Challenge Today
---
Travel around the world with the Uncorked Reading Challenge. Get the best book and movie recs straight to your inbox. Sign Up Now.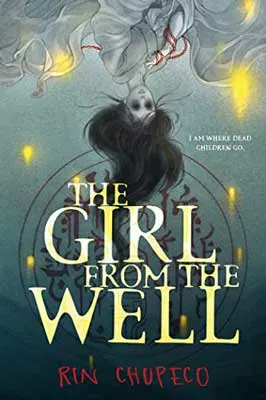 15. The Girl From the Well by Rin Chupeco
If you want to dive into a series of young adult ghost story books, start with The Girl From The Well by Rin Chupeco.
It all begins with a restless spirit, Okiku, wandering the Earth and unable to move on after her murder.
She devotes her afterlife to haunting anyone who has taken the life of a child, a vengeance mission she pairs with helping the other ghosts she encounters move on to what should come next.
She figures this is what she'll do for eternity until she meets Tark, a teenage boy covered in tattoos who changes everything.

Read The Girl From the Well: Amazon | Goodreads
More Of The Best Ghost Books From Christine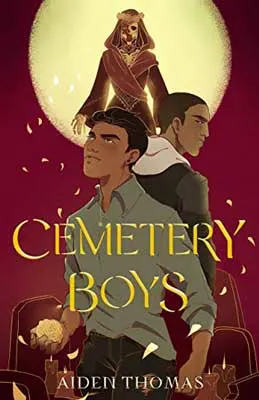 16. Cemetery Boys by Aiden Thomas
Cemetery Boys is one of the best YA books about ghosts – spirits, in particular – especially if you are looking for LGBTQ+ books for teens and enjoy cultural "witchy" storylines.
Yadriel has the ability to see ghosts – a gift from the goddess of death. In his community, women have the power to heal, and men help guide spirits to the afterlife.
As a trans boy, Yadriel is struggling with his powers as well as gaining acceptance in the Brujx community. Upon the death of his cousin, he is determined to prove himself a real brujo.
When Yadriel summons the wrong ghost, though, his role becomes even harder, especially since he's falling for this ghost.
Who is murdering the members of Yadriel's community, and what will Yadriel learn about himself along the way?
Inspiring and gripping, you'll see what all of the hype about Cemetery Boys is all about. Find even more great LGBT fantasy books to read for adults and teens.
Read Cemetery Boys: Amazon | Goodreads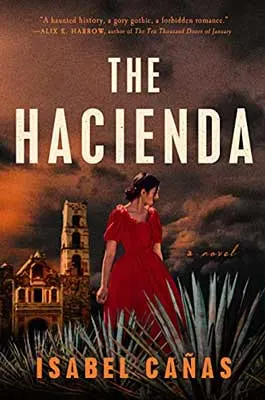 17. The Hacienda by Isabel Cañas
Some of the best ghost novels are classic retellings, and 2022 new book release, The Hacienda, is for fans of Rebecca.
Head to Mexico after the Mexican War of Independence. Beatriz's father is dead, forcing her to marry for convenience and money. It's the only way to save her family.
Beatriz moves into Don Rodolfo Solórzano's grand estate, but rumor has it that something terrible happened to his last wife within these very rooms.
Haunted Hacienda San Isidro not only requires an exorcism from a priest but also a few witch's spells. Find a bit of romance in this gothic historical fiction ghost story.
Read The Hacienda: Amazon | Goodreads | Book Information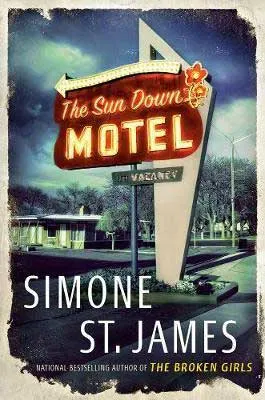 18. The Sun Down Motel by Simone St. James
You could easily put any of Simone St. James' ghost books on this reading list, The Book Of Cold Cases, The Broken Girls (dark academia), Silence For the Dead, and The Haunting of Maddy Clare – just to name a few.
However, one of our favorite books of 2020 includes The Sun Down Motel, reigniting our love for suspense novels and ghost stories.
In 1982, Carly Kirk's Aunt Viv disappears from The Sun Down Motel.
Now in 2017 and with the death of her mother, Carly heads to upstate New York in search of answers – and her aunt.
In an alternating timeline, meet the ghosts of the hotel – just don't get locked in with the candy machine as you start to smell cigarette smoke.
Can Carly uncover the mystery of her aunt's disappearance before that something sinister also gets her?

Read The Sun Down Motel: Amazon | Goodreads | Read More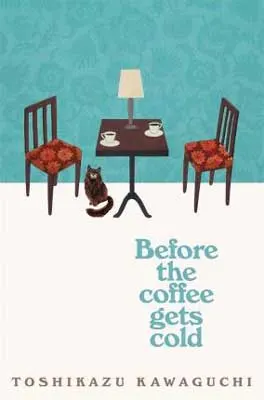 19. Before the coffee gets cold by Toshikazu Kawaguchi
Translated into English by Geoffrey Trousselot
Before the coffee gets cold is more of a book with a ghost vs one of the top "ghost books" – but it's an important one.
For Japanese fantasy lovers, head to a centuries-old, back-alley cafe in Tokyo, Japan. Once here, grab a cup of coffee, wait for the ghost to leave her chair, and travel back in time.
Four patrons are here for that particular reason, hoping to see someone for the first or last time. Each has unfinished business.
True to the title, visitors can only stay before their coffee gets cold. If they don't finish their coffee and meeting in time, they are destined to become the new ghost in the chair.
Before the coffee gets cold is the perfect short read for time traveler lovers. This one will leave you thinking, but be forewarned that not everyone loved it as much as we did.
If you cannot get enough, there are two more in the series.
Read Before the coffee gets cold: Amazon | Goodreads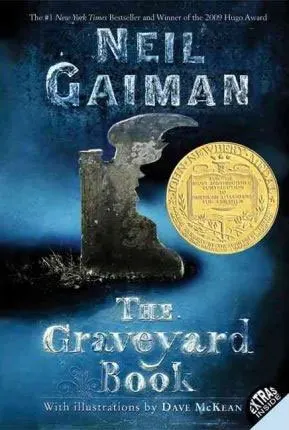 20. The Graveyard Book by Neil Gaiman
Of course, Neil Gaiman has penned one of the best ghost story books that we especially recommend as a road trip audiobook.
After his parents are murdered, the ghoulish cemetery inhabitants help raise Nobody "Bod" Owens.
Bod makes friends and has adventures with both those living outside of the graveyard and the dead within, including a witch. Yet, not everyone is as friendly as they seem.
True to his human roots, though, Bod craves growing up like a living boy, including attending school. However, his parents' killer is still on the loose and determined to fulfill a prophecy.
Can Bod finally become part of the living, and what will become of his ghostly friends and family?
Read The Graveyard Book: Amazon | Goodreads | Read More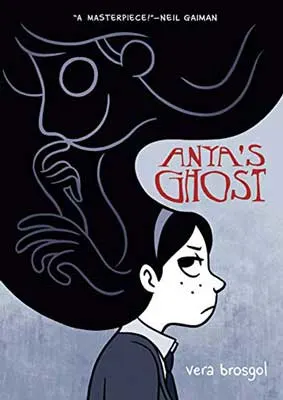 21. Anya's Ghost by Vera Brosgol
Nothing beats a good friendship story, even if that friend is a ghost…
An immigrant from Russia, Anya is struggling to fit in at school. She befriends a ghost at the bottom of a well, and this ghost, Emily, helps Anya attract the attention of her crush and the "cool" kids.
Of course, being popular isn't as glam as it looks, and Anya also starts to wonder what happened to Emily.
For YA ghost books in graphic novel form, this is a great selection for reluctant readers and those looking for a relatable high school experience.
From more conservative readers, though, Anya's Ghost has been criticized for its mature content. Anya smokes, and some of the mean comments are rough.
Find even more powerful graphic novels for teens and tweens.
However, if you are looking for something scarier, find ghosts on this creepy graphic novels reading list.
Read Anya's Ghost: Amazon | Goodreads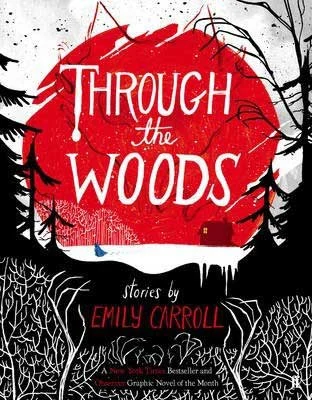 22. Through the Woods by Emily Carroll
Through the Woods is a haunting short story graphic novel filled with gothic and macabre illustrations.
Bad dreams have the potential to kill, skin is the vessel for worm-like babies, and there are a plethora of murderers, ghosts, and body parts.
Do not walk through the woods late at night – although, in reality, there is no escaping evitable doom.
For ghost story books, the novel's very intentional illustrations are the most appealing.
Eyes are grayed out or missing, implying the darkness that lies underneath. Claw-like hands tear through the pages. Red smears across the pages successfully integrate all five stories.
Through the Woods is one seriously spooky book.
Read Through the Woods: Amazon | Goodreads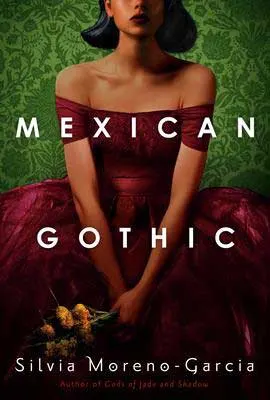 23. Mexican Gothic by Silvia Moreno-Garcia
If you champion kick-butt women in historical fiction, travel to the Mexican countryside in the 1950s in Moreno-Garcia's popular Mexican Gothic.
Noemí Taboada leaves for High Place to help her struggling cousin, Catalina. Part of the problem is that the estate's walls are teeming with demons and death.
Noemí knows that something isn't quite right, and with so many secrets, can the two women escape High Place alive?
For gothic ghost story books, Mexican Gothic is eerily atmospheric and rich in detail.

Read Mexican Gothic: Amazon | Goodreads | Book Information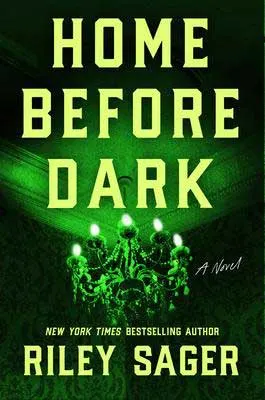 24. Home Before Dark by Riley Sager
Popular books about ghosts sometimes have a twist, and Sager's Home Before Dark won't disappoint.
With the death of her father, Maggie returns to her haunted childhood home, Baneberry Hall.
Previously, her father's bestselling story about the property changed all of their lives – and not necessarily for the better.
Did her father fabricate the ghostly tales of Baneberry Hall just to make a quick buck? Or, was Maggie's father covering up for something much worse?
Ghost thrillers don't get any more dangerous and unnerving than this. You might just find yourself believing in ghosts.

Read Home Before Dark: Amazon | Goodreads | Book Information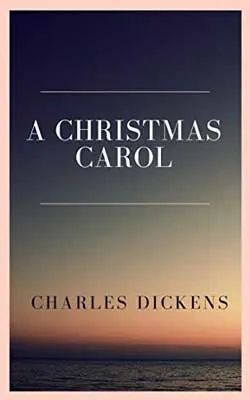 25. A Christmas Carol by Charles Dickens
Who knew that a classic Christmas story would also become one of the best ghost books?
Dickens' A Christmas Carol follows grumpy and greedy Ebenezer Scrooge, who has lost his way – and his heart, compassion, and empathy.
Visited by the ghosts of Christmas past, present, and future, Scrooge learns from his deceased business partner, Marley, and these ghosts what his currently bleak future holds.
Can Scrooge change before it's too late?
Read A Christmas Carol: Amazon | Goodreads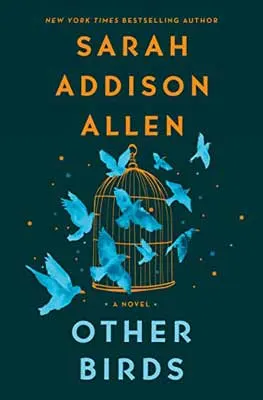 26. Other Birds by Sarah Addison Allen
Did you ever almost not finish a book because it started so slow, but then, decided to stay with it – and the ending was completely worth it? Kind of like Season 2 of White Lotus…
Well, that's Asheville author, Sarah Addison Allen's, Other Birds for us. Goodreads reviewers raved about this one, which is why we kept going.
Thank goodness; Other Birds ended up being one of our favorite 2022 book releases.
Set on Mallow Island in South Carolina, Zoey is about to start college.
With the death of her mother, her father and his new wife want little to do with her, except for transforming her former bedroom into the perfect Instagram office.
Charismatic Zoey starts charming the once-isolated and unfriendly residents of The Dellawisp into becoming friends and part of her newfound family.
However, when one of them dies, everyone's secrets and ghosts of the past start to unfold and reveal themselves.
For slow-burn ghost story books, Other Birds might just have you in tears. There's a bit of delicious foodie fiction here too.

Find even more North Carolina authors to read on our sister site, Uncorked Asheville.

Read Other Birds: Amazon | Goodreads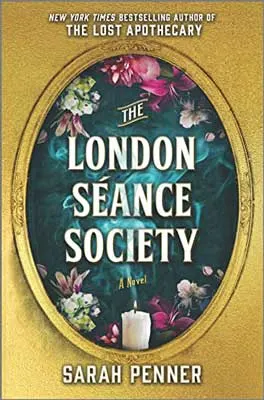 27. The London Séance Society by Sarah Penner
If you are looking for 2023 ghost books and are intrigued by séances, Sarah Penner's newest might just be for you.
Full disclosure that we are a little biased here at TUL as Sarah has also shouted us out in the acknowledgments of the book – we are so honored.
The London Séance Society follows spiritualist Vaudeline D'Allaire and her protégé, Lenna Wickes, across Paris and London in 1873 as they help families catch the murderers of their beloved deceased ones.
Having lost her sister, Lenna is even more invested in their upcoming trip to London as they work to see who is attacking members of this male-only club, The London Séance Society.
Told in dual perspectives, watch as Lenna overcomes her skepticism of ghosts while falling for the mysterious Vaudeline.
Something much more sinister is at play here – with some The Lost Apothecary vibes – and along with the sexy LGBT+ romance, find quite the suspense in one of the newer books about ghosts and séances.
While the beginning of the novel focuses largely on séances and setting the backdrop, the last 100 pages are quite action-packed.
Discover even more great 2023 book releases.
Read The London Séance Society: Amazon | Goodreads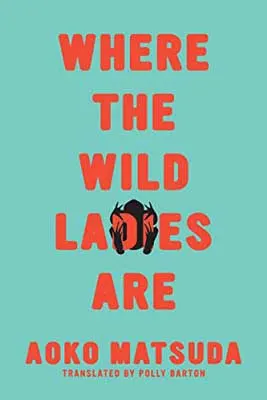 28. Where the Wild Ladies Are by Aoko Matsuda
Translated by Polly Barton
For unique ghost story books based on Japanese folklore (and set in Japan), Where the Wild Ladies Are will either check all of your boxes or not quite resonate; our readers either love it or don't.
Meet a young woman trapped in the dating pool who decides to get laser hair removal after her recent breakup.
Beauty standards can be so biased against women, but her ghostly aunt soon reminds her to embrace her body and hair, causing quite the transformation.
Then, follow along as a man catches and falls in love with a ghost while fishing and another whose wife is forced to keep to sales ghosts away.
With themes of jealousy, identity, work, revenge, and family, embrace story after story filled with spirited women.
Where the Wild Ladies Are is for fans of translated literature, Japanese fantasy, short stories, and feminist retellings.
We certainly enjoyed some stories more than others and appreciated the explanation and inspiration behind each at the end of the novel.
Where the Wild Ladies Are is probably one of the most unique books about ghosts and monsters within us on this list.
Read Where the Wild Ladies Are: Amazon | Goodreads
Grab your favorite books about ghosts here:
Save These Ghost Books For Later: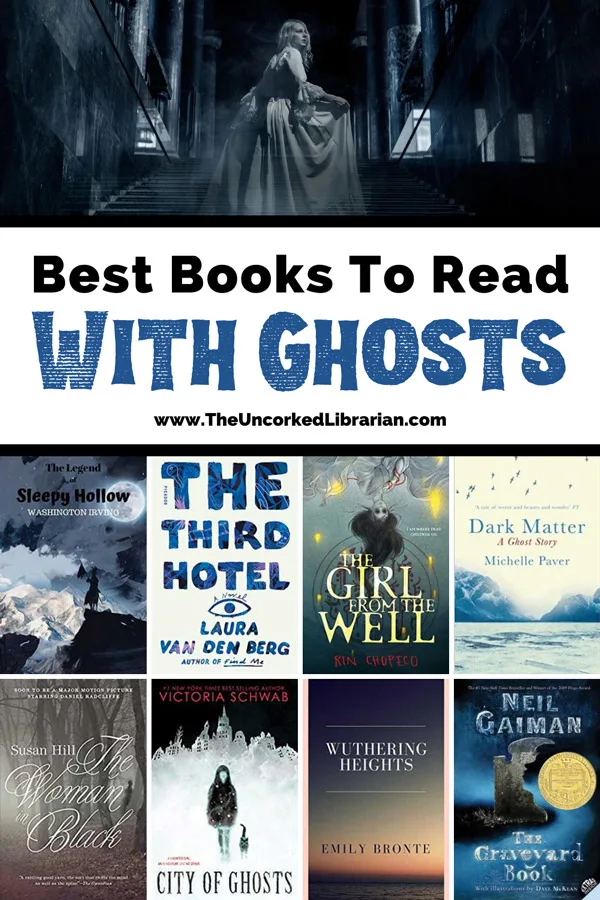 What are your favorite books about ghosts?
Which ghost novels have you enjoyed? Are there any that we should add to our growing TBR pile? Let us know in the comments.
You might also enjoy these castle books filled with ghosts, murderers, vampires, witches, and more.
More paranormal & fantastical reading lists:
"Ghosts" is also a theme for the 2023 Reading Challenge.