This post may contain affiliate links for products and services I recommend. If you make a purchase through these links, at no additional cost to you, I will earn a small commission. Read the full disclosure here.
Are you looking for the best southern books and writers? Check out this book list filled with classic and modern southern novels, historical fiction, romance, and literature.
As a native New Englander who moved to Florida and then North Carolina, I could not imagine a better way to acclimate myself with the south than through southern books.  Should I start reading Southern Living too?
Actually, that's all a total lie. 
First, I ate all of the deep-fried pickles and fried green tomatoes.  Hushpuppies are southern too, right?  Then, I decided to ride a cowbo…horse.  Even more southern, yes!?    Finally, I read some southern authors.
And can we talk about southern stereotypes for a hot second?
Arriving in North Carolina, everyone called us half-backs.  Sorry, I only know about 'rednecks' and that's not very nice IS IT… I had to investigate the phrase to ensure the appropriateness of the new nickname.  Sounds a tad derogatory too, right?
I guess half-back is more like me calling people 'snowbirds' in Florida.  Fair game.
Even as I prepared myself for this southern novels book list, I googled southern stereotypes.  OK, admittedly I have a few of my own.  I will not share.  I will not share.  Some are pretty funny while others, I am sure, no one is laughing at.  So what is the south really about?
I asked my friends, librarians, teachers, bookstagrammers, and bloggers for the best southern authors and writers around.  Ultimately, what were their favorite southern books of ALL TIME or even recently in 2018 and 2019?
Below, find southern novels including romances, nonfiction, thrillers, and mysteries with some set in the deep south.  Discover books about southern culture, and find southern historical fiction that will transport you to a different epoch in history.
I dare you not to learn something new about the south and refute or maybeeee reinforce some friendly southern cliches, y'all.
Best Southern Books Of All Time
Fiction Books About The Deep South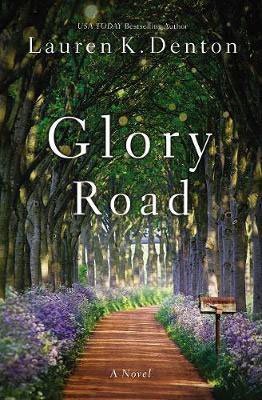 Glory Road follows three generations of women as they navigate life and love in their sleepy Alabama town.
Denton's relaxed and evocative writing draws you into a deliciously slow, Southern summer.  The days seem to stretch on forever and anything seems possible, making this book the perfect escape read.
Glory Road is brimming with long-lost love, budding new romances, and comfortable, small-town charm.  At the heart of it all is a message about taking chances and counting on the people you care about.
Flower buffs will love the gardening tips at the beginning of each chapter.  Foodies will love the Southern treats Gus bakes up, several of which inspired this mouth-watering Peach Cobbler Pound Cake.
Thanks to CJ of a Well-Read Tart for this great deep southern read!

Winner of the National Book Award in 2017, Sing, Unburied, Sing by Jesmyn Ward explores one Gulf Coast Mississippi family's struggle to survive.
The world is squarely working against them in many aspects:
The socio-economic challenges of the rural south
Race-based discrimination that is both overt and covert
The impact of prison sentences on families
The insidiousness of drug-abuse
The gaping maw left by absentee fathers
The multi-generational quilting together of families as a harbor against the storm beyond the front door
Mixed race, 13-year-old Jojo is at the epicenter of all of these factors.  Trying to make sense of the world as he comes of age, the impending loss of the grandmother who is raising him confronts him.  She is his port in the storm.
This deep-south novel is beautifully written.  The characters are heartbreakingly real and Ward adds a fascinating dimension of magical realism through the inclusion of deceased characters and other supernatural events.
Ward touches upon the gulf coast superstitions and cultural beliefs while also portraying the timelessness of this family's challenges through multi-generational trauma.
Southern books submission from Lindsey of To Make Much of Time.
Southern Historical Fiction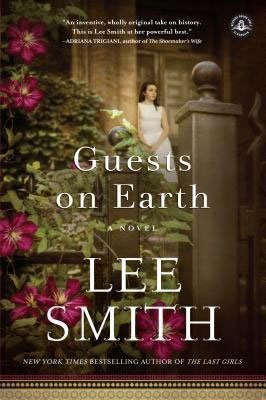 Guests on Earth is partly based on fact with the southern novel's centerpiece as an actual mental institution. Dr. Robert S. Carroll ran Highlands Hospital for Nervous Disorders, built in Asheville, NC, in the early 1900s.  Highlands removed patients' chains and straight jackets and instead, offered them fresh air, exercise, and creative arts along with counseling.
F. Scott Fitzgerald spent much of his time in residence at Asheville's nearby Grove Park Inn.  Highlands treated Fitzgerald's beautiful Zelda, a brilliant creative who likely was bipolar.
No spoiler here because of historical fact: Zelda was one of nine women who perished when the hospital burned to the ground in 1948.  Told by a young woman who enters as patient and later became an instructor at Highlands, Smith seamlessly weaves fact with fiction.
Thanks to award-winning writer, Cat Michaels, for this historical fiction recommendation.
P.S. More About Southern Author Cat Michaels:
Cat Michaels writes children's books about the south, animals, and the environment. In her chapter book set in North Carolina, Sweet T and the Turtle Team, Sweet T must tackle a tropical storm and bullying.  Sweet T discovers how to protect sea creatures, build friendships, and understand children who struggle to learn.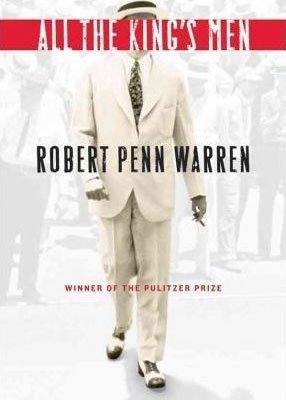 Hailed as "the definitive novel about American politics" by the New York Times, All The King's Men is a long and intense exploration of power and masculinity in the 1930s American South.
Jack Burden, a former history student turned political aide, witnesses and documents the rise of Governor Willie "The Boss" Stark. Rumored to be based on the career of real-life Louisiana Governor Huey P. Long (a claim Robert Penn Warren always denied), this southern novel charts a remarkably similar fall from grace for the fictional protagonist, against the beautiful backdrop of an unnamed Southern state.
While the absence of women and people of color from the narrative is frustrating, the story remains startlingly resonant in today's populist political climate. A tumultuous and surprising read! See the full review of All The King's Men→
Thanks to Sheere of Keeping Up With The Penguins for this southern historical fiction recommendation.
Best Southern Romance Novels & Love Stories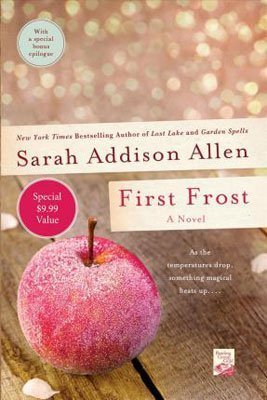 First Frost, the second book in the Waverley Family series, is set in the Southern town of Bascom, North Carolina.
This enchanting southern novel steeped in magical realism is a food lover's delight; the story follows the culinary adventures of candy-maker and caterer Claire, who can magically inspire people with the delicious food she makes.
What would any charmingly sweet story be without a little romance, both for Claire and her teenage daughter, Bey, who starts falling for the wrong-but-oh-so-right boy.
First Frost also brings all the cozy, seasonal vibes as Bascom prepares to throw its annual "First Frost" festival to celebrate the fall season.
Be sure to check out Claire's signature fig and pepper bread recipe, which it's apparently not First Frost without.
Books set in the south submission from CJ of A Well-Read Tart.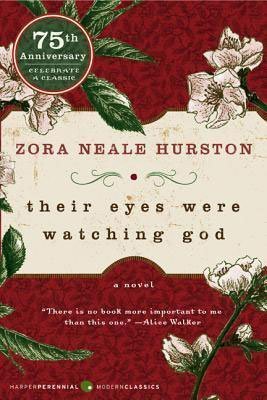 Set across Florida, if you are looking for one of the best classic African American love stories and infamous southern literature novels of all time, you cannot miss Their Eyes Were Watching God.
Janie Crawford is a firecracker with her own goals and dreams–and desire for love.  In and out of relationships and eventually marriages, Janie finds herself trapped in the town gossip and as arm candy, a politician's wife, and eventually an alleged murderer.
Watch Janie battle not only a hurricane but also the men, prejudices, and circumstances of her time.  Read More→
Find more Florida book suggestions here→
Southern Mystery Novels & Thrillers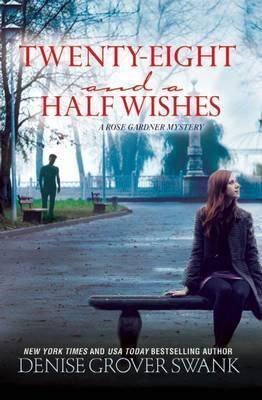 Twenty-four-year-old Rose Gardner has lived a pretty sheltered life.  Afraid of her "curse" of premonitions, she sees a vision of herself dead. She is determined not to die before crossing off items on her bucket list – 28 and a half wishes for her life – all the while trying to uncover the mystery of her death.
This first-in-series tale is one of first love, personal growth, and exploration, with a side of cozy sleuthing vibes that I absolutely devoured! Set in Fenton County, Alabama, Rose uncovers just how seedy the criminal underground is…and the more she digs, the more in danger she becomes.
Southern mystery submission from Kal of Reader Voracious.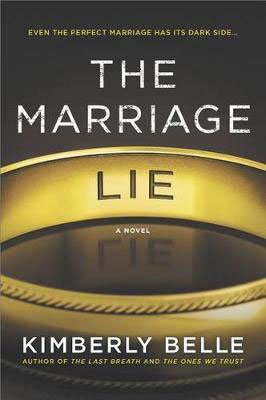 Set in Atlanta, Iris and Will seem to have the perfect marriage until Will goes on a business trip to Orlando.
However, now Iris learns that Will was instead on a flight to Seattle that crashed with no survivors. Presumed dead, is Will actually alive?
In Iris' search for answers, she goes down a rabbit hole into Will's past.  What she discovers may shock her and the reader. I stayed awake many nights as I tore through the pages while Iris uncovered new layers. I love a good psychological thriller and this one definitely delivers!
Classic And Contemporary Southern Literature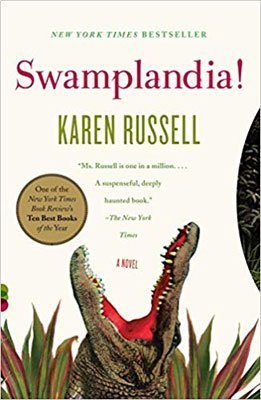 The unconventional Bigtrees are as much of an attraction as their moldering, gator-centered, family-run amusement park. The clan soon faces an uncertain future, both for themselves and their beloved park when star of the show and mother Hilola succumbs to ovarian cancer.
The three adolescent children and their father scatter like seeds in the wind, each one embarking on an implausible journey filled with struggle and revelation. Read More→
Southern book submission from bookstagrammer, Jennia.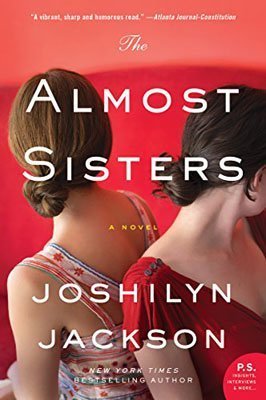 The Almost Sisters is a quirky southern novel featuring deep family ties, race relations, nerd culture, and an unsolved murder.
Leia returns to Alabama to take care of her aging grandmother and tell her family about her unexpected pregnancy. When she discovers a family secret hidden in the attic, the discovery unleashes a torrent of consequences for the whole town.
The Almost Sisters has a multitude of storylines, but Jackson does an incredible job tying them all together. It's humorous, thought-provoking, and ultimately a novel you'll want to read more than once!
Southern books submission from Rachel of Never Enough Novels.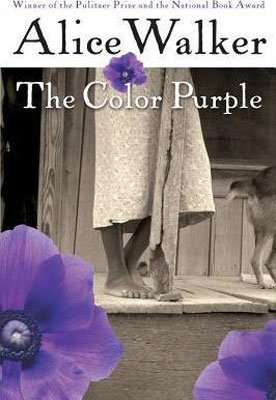 CW: Rape & abuse
Winner of the National Book Award and Pulitzer Prize, The Color Purple is one of the most famous modern books about the south and not just because Oprah starred in the movie.
The story covers Celie's impossibly hard life over the course of 40 years and focuses on the bigotry and prejudice of the time in rural Georgia and later Tennessee.
Celie is only 14-years-old when the story begins.  Her mother dies, and her father constantly beats and rapes her.  Forced into a loveless marriage, readers watch as Celie finds love elsewhere while reconciling a relationship with her sister who she thought had died years ago.
Can Celie come out on top after years of abuse and tragedy? Read more→
Find even more books set in TN here→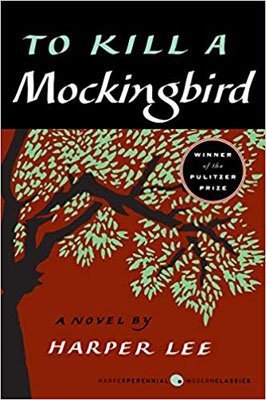 It goes without saying that To Kill A Mockingbird is another classic southern novel.  Named as The Great American Read and a Pulitzer Prize winner, Lee is truly one of the most well-known southern writers.
Scout Finch lives in Maycomb, Alabama with her brother and father, Atticus.  Atticus is a lawyer during the Great Depression and an extremely racist time in American history.  Even more trying, Atticus is representing a black man accused of raping a white woman.  Atticus is truly and innately good.
Through it all, Scout learns about overcoming prejudice, empathy, and that love prevails over hate.  Read More→

Freedom and the power of voice.
Sue Monk Kidd – author of The Secret Life of Bees (another southern favorite) – brings us this masterpiece of historical fiction.
On her eleventh birthday, Sarah Grimke is uncomfortably gifted Hetty, a slave in the Grimke household. Kidd, a master at emotional storytelling, never once romanticizes the deep south. Rather, she channels the sorrow into an opportunity to introduce that people are capable of something better. 
The Invention of Wings follows the two women over the next few decades as they both experience love, loss, guilt, betrayal, and hope. Despite their many setbacks, both women strive to find purpose in their lives and discover their inner voice. 
Sarah's character is based on her historical counterpart, a true abolitionist and catalyst for the women's rights movement. Themes of hope, freedom, storytelling, and discovering the power of using just one, small voice are seamlessly woven into this heartbreaking and empowering story. 
African American historical fiction submission from Tori of Tori-Leigh.  Check out Tori's Gothic Lit book list for even more southern titles.
Best Southern Novels 2018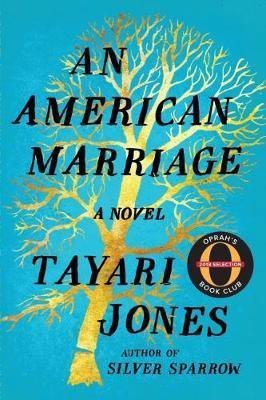 An American Marriage sits anxiously on my desk awaiting a review and has a reputation for being one of the best southern books of 2018.
An Oprah Book Club suggestion, readers follow along with newly married Celestial and Roy.  Unfortunately, the honeymoon ends early.  Arrested and sent to jail for a crime he did not commit, Celestial loses her husband for what could be over a decade.
During that time, Celestial seeks comfort in Roy's best man just as his sentence is suddenly shortened.  When circumstances are out of our hands, will the institution of marriage, love, and vows prevail?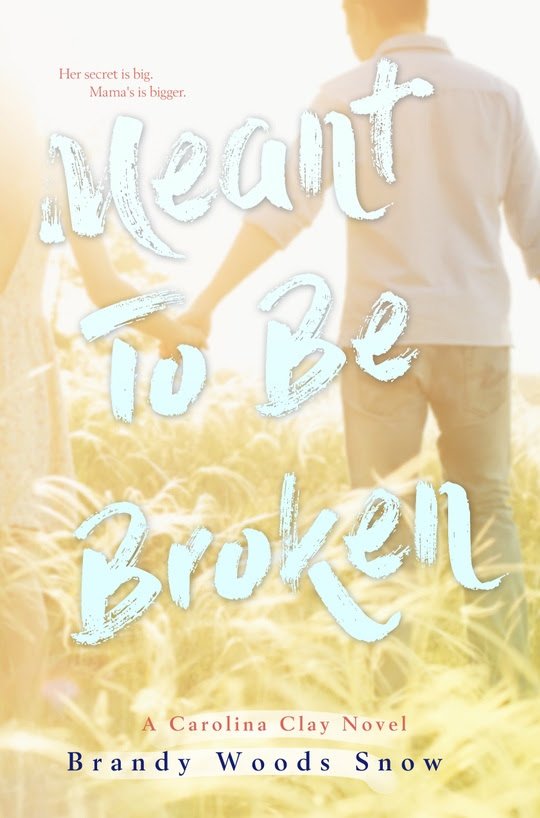 One of my favorite southern indie novels of 2018, Meant To Be Broken captures the essence of small-town South Carolina.  You cannot even buy off-brand Mayo without someone taking notice.
Rayne is different than the other girls at school yet somehow manages to catch the heart of Preston, high school jock, sweetheart, and cutie pie.  Preston has an equally hunky black sheep and bad boy brother, Gage, who accidentally begins to build a strong friendship with Rayne.
Do we see where this story is going? 
Caught in a love triangle, Rayne must figure out who she loves amidst the lies, secrets, and angsty teen emotions. Meant To Be Broken is the perfect YA book set in the south as well as a deep-fried summer romance.
See the full TUL book review of Meant To Be Broken→
Best Southern Books 2019 & New Southern Novels To Look Out For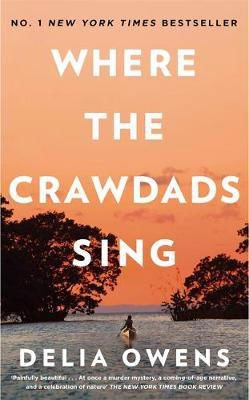 One of the most talked-about new books of 2018, Where The Crawdads Sing topped all of the bestselling book charts and in one many new amazing novels about the south.
Set in the North Carolinian backwoods, follow along with this coming of age story and southern murder mystery.
Kya Clark, the "marsh girl," is accused of the murder of Chase Andrews.  However, not everything is as it seems.  Discover the meaning of love and how to overcome a prejudice society and the loneliness from that isolation.  Read More→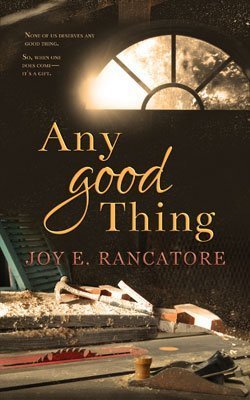 Looking for new southern writers?  Check out New Orleans resident, Joy E. Rancatore, and her September 2019 indie press release, Any Good Thing.  
One tragic night of drag racing changes the course of Jack Calhoun's life forever.  He remains alive while four other teens will never see adulthood.  Like his now-estranged dad, Jack takes to the bottle.
Just when Jack has risen above the guilt and booze through rehab, another accident derails his life.  Jack must escape the suffocating and condemning town that blames him for everything gone wrong.
A coming of age story, Jack heads off to Iraq to find redemption and make the ultimate sacrifice.
Best Nonfiction Books About The South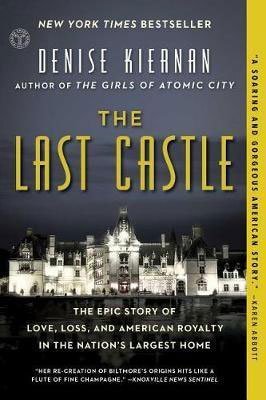 One of my favorite nonfiction southern books of the year, Kiernan tackles the Biltmore Estate, the largest house in the US.
The Last Castle isn't just your MTV cribs type of story, though.  There is romance, financial hardship, and of course, a plethora of births and pre-mature deaths.  Kiernan wants readers to understand the true trials and tribulations behind the Biltmore.
Edith and George invested in their North Carolina community, including areas such as forestry, education, and politics.  They and members of their family shared their wealth and aimed to make society better with their progressive values.
Although this is a nonfiction book set in the south, catch a glimpse of New York socialites, Newport homes, and Parisian life.  Read More→
Find even more books set in North Carolina on TUL→

Another southern classic as well as a true-crime story, Capote investigates the gruesome murder of the Clutter family in Holcomb, Kansas.
In 1959, Hickock and Smith rob and murder all four members of the Clutters, baffling police.  Eventually caught, Capote tries to reconstruct what happened on that fateful day while trying to pry into the mind of two murderers.  Read More Here→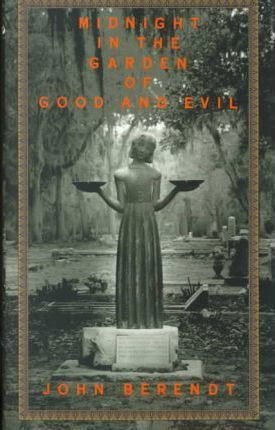 You simply cannot have a list of books set in the south and not include Midnight in the Garden of Good and Evil.
Set in Georgia's coastal crown jewel, Savannah, Midnight in the Garden of Good and Evil tells a tale of gossip, intrigue, and yes, murder.
Full of eccentric personalities and secret insights on how southerners fill those humid nights, you'll pack your bag and buy a ticket before you even finish it.
Midnight in the Garden of Good and Evil was published in 1994 by John Berendt and spent a whopping 216 weeks on the New York Times nonfiction bestseller list. Further proof it's a must read for anyone who wants to get to know the south.
Submission from Lori of Southerner Says.  Check out her boozy travel post if you are headed to Georgia.
Books About Southern Culture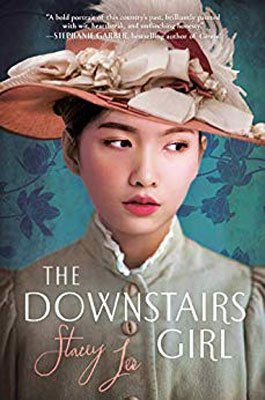 The Downstairs Girl is a southern book about a young Chinese woman's journey to finding herself in the midst of a Reconstruction Era Georgia.
Fired from her job as a milliner because of her race, Jo begins to secretly write a column for a newspaper challenging societies ideals.  She becomes the voice of the modern independent woman in the South.
Jo is a strong heroine, and I absolutely loved that The Downstairs Girl tackles race and gender equality during a time where these ideas were taboo.
This story is also about Jo's journey of finding herself, learning about her past, and sticking by her family and what she believes, no matter the consequences.
Southern books submission from J.R. of Eternity Books

Fair and Tender Ladies, published in 1988, is an epistolary novel that follows Ivy Rowe from childhood through life's milestones.
This masterpiece accentuates Ivy's hardships, challenges, and culture unique to her Appalachian upbringing during the middle part of the 20th century. This was a significant time where small mountain communities began falling behind the quickly evolving world.  The harbinger of things to come for these small, rural towns makes this southern novel timeless and relevant today.
Written in Appalachian dialect, which does take a little getting used to, Fair and Tender Ladies is a realistic portrayal of this world. Lee Smith, herself, grew up in such a community near Grundy, Virginia (near the Kentucky border).
This literary novel explores how the concept of family can serve as a gravitational pull that is impossible to get away from.  Readers discover the role of women and gender in rural Appalachia and the speed at which modern life has exacerbated the differences between cities and rural areas.
With its tongue-in-cheek title, Fair and Tender Ladies opened an entirely new world to me and demonstrated how many foreign lands there truly are buried within this large country.
Southern Books Submission from Lindsey of To Make Much of Time.
More Southern Authors
I couldn't include every southern book on this books set in the south book list.  There are just too many  However, you may also want to check out these extremely popular southern writers, as well:
Rick Bragg
Carson McCullers
Flannery O'Connor
William Faulkner
Which Southern Books Will You Read Next?
Which of these books set in the south will you read next?  Are we missing some of your favorite southern novels?  Are there any southern authors that you don't enjoy on this list?  You may also love this 50 States Books reading list.
Loving This Southern Novels Book List?  Share Your Favorite Southern Authors & Pin It For Later