Are you looking for something to watch tonight? Peruse fantastic movies based on books.
Books to movies is always a contentious topic. People are either thrilled, nervous, or utterly horrified.
Plus, what was better? The book or the movie?
Here at TUL, we champion good books made into movies, especially ones that make us laugh out loud and transport us via the big screen.
However, it is also no secret that sometimes movies adapted from books completely miss their mark or take controversial liberties, casting terrible actors, altering plot essentials, and showcasing a plethora of historical inaccuracies.
Maybe that character didn't look or sound the way we expected. And, why did the screenplay writer change the outcome? Why?!
So, what are the best movies based on books – the ones that get it mostly right – spawning fan fiction, cult classics, and endless adaptations for decades to come?
Pop that popcorn, grab a blanket, and keep reading for our top books that are movies.
We'd love to know your favorites in the comments. Let's get started!
Afterward, travel around the world with these international movies.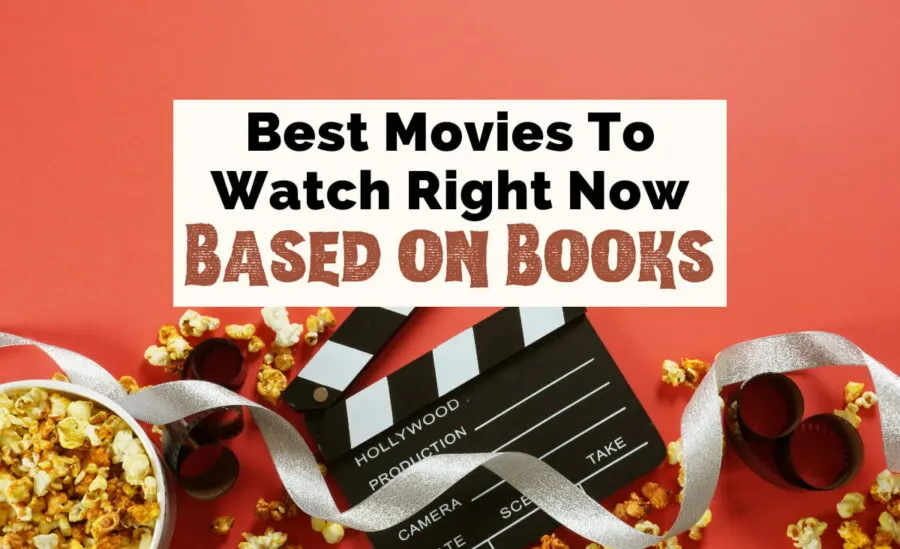 Grab the best movies from books – or the book itself:
Express VPN – Using Virtual Private Networks (VPNs) allows you to view movies worldwide – and they help keep your information safe. Our writers couldn't have such diverse film reviews without a VPN.

Amazon Prime Video – Stream thousands of ad-free movies and TV series on demand with Prime Video.

Audible Plus: From Amazon, listen to Amazon Originals, podcasts, and audiobooks. They add new titles every week.
33 Best Movies Based On Books
1. To Kill A Mockingbird (1962)
One of the classic movies based on books is To Kill A Mockingbird, starring Gregory Peck in his iconic role as progressive lawyer Atticus Finch.
Horton Foote adapted the screenplay from Harper Lee's Pulitzer Prize-winning novel of the same name, and Robert Mulligan directed the adaptation.
The film went on to win three Academy Awards, and it's now widely recognized as one of the greatest American productions of all time.
In fact, in 1995, the Library Of Congress selected To Kill A Mockingbird for preservation in the National Film Registry, formalizing its position as a cultural touchstone.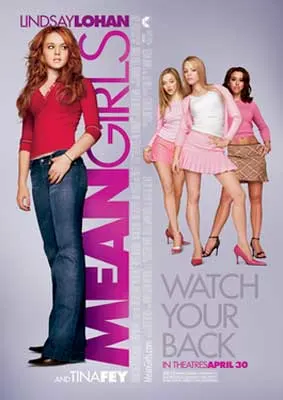 2. Mean Girls (2004)
Not all books that are movies mirror the book's plot or content.
When comedy darling Tina Fey secured the rights to adapt the self-help parenting book Queen Bees And Wannabes, she had no idea how she was going to turn Rosalind Wiseman's advice and insights into a movie.
Fey drew on her own experiences at Upper Darby High School, as well as the book, to write the teen comedy Mean Girls.
When naive home-schooled teenager Cady settles in Illinois and attends a traditional high school for the first time, she struggles to navigate an unfamiliar world of cliques and bullying.
The film went on to gross $130 million and has developed a cult following among millennials around the world.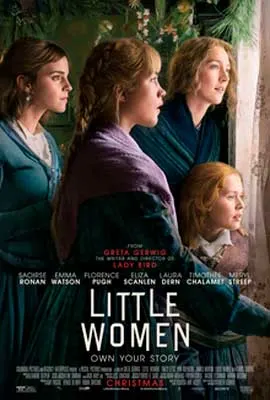 3. Little Women (2019)
Louisa May Alcott's Little Women is one of those books turned into movies several times over, and each has been better than the last.
The most recent version was directed by Greta Gerwig and released to massive critical and popular acclaim in 2019.
It's the seventh such adaptation of the 1868 novel, and perhaps the most significant departure from its plot and dialogue.
Despite the changes, however, the story remains true: four young women, coming of age in a world that is radically changing, towards the end of the Civil War.
The movie also has serious star power, with household names like Meryl Streep, Laura Dern, and Emma Watson playing major roles.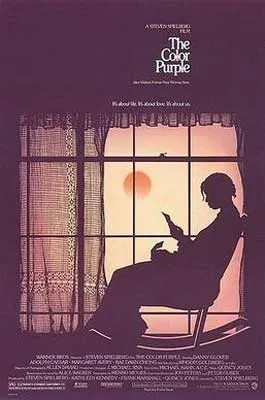 4. The Color Purple (1985)
Oprah Winfrey is best known as the O.G. Queen of Daytime Television, but she's also a serious actress.
Her most acclaimed role was that of Sofia in The Color Purple, one of the most powerful books to movies that you'll ever see.
Adapted from Alice Walker's beloved novel of the same name, the heart-wrenching story at the heart of both formats is a testament to the strength and resilience of black women.
As well as Winfrey, who plays the intimidating powerhouse Sofia, the film also stars Whoopi Goldberg in her break-out role as the protagonist/narrator Celie, and Danny Glover as her abusive husband.
They were directed to perfection by the master of the craft, Stephen Spielberg.
If you love Southern movies, check out these Southern books.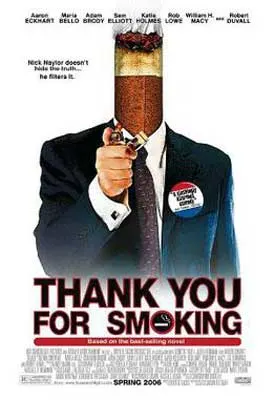 5. Thank You For Smoking (2005)
Comedy movies based on books are always a gamble: will the humor of the page translate to the screen?
The gamble pays off in Thank You For Smoking, the dark satire based on Christopher Buckley's 1994 novel of the same name.
It stars Aaron Eckhart in one of his most underrated and brilliant roles, as Nick Naylor – spokesperson for a tobacco company charged with lobbying the government and the public on behalf of cigarettes.
His best friends are lobbyists for the firearms and alcohol industries, and they call themselves the MOD Squad: Merchants Of Death.
It's every bit as dark, hilarious, and insightful as you might imagine.
Discover even more thought-provoking books.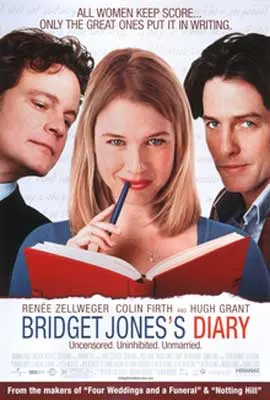 6. Bridget Jones's Diary (2001)
What about movies based on books that are based on books? It sounds like a tongue twister, but it's a real thing.
Bridget Jones's Diary was a 1996 epistolary novel loosely based on Jane Austen's Pride And Prejudice before it became a classic British romantic comedy film starring Renee Zellweger, Hugh Grant, and Colin Firth (as the iconically sexy Mark Darcy).
While the ties to the original Austen text are loose (and she'd probably be baffled if she could see what her story has become), they tug on the same heartstrings.
Bridget's pursuit of love and self-fulfillment is every bit as wonderful as Elizabeth Bennet's, except that it's placed in the slightly-more relatable setting of '90s London.
Read even more books about books and writers.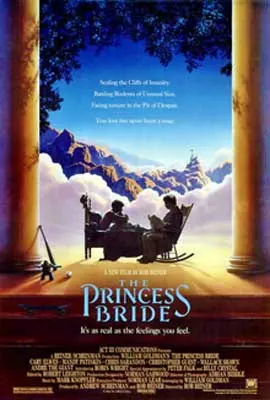 7. The Princess Bride (1987)
The Princess Bride is a cult classic.
The beautiful Buttercup, betrothed against her will to the repellent Prince Humperdink, is kidnapped by bumbling outlaws only to be rescued by her former farmhand and one true love, Westley.
It's ridiculous, it's hilarious, it's over-the-top, it's very touching – and it's another one of the truly great books made into movies!
The 1973 fantasy-romance-adventure-comedy novel of the same name was American writer William Goldman's most popular work, hands down, but it achieved true cultural cut-through and reached cult status with the 1987 film adaptation.
The family-favorite film has, in turn, inspired any number of books based on its content and cultural reception: oral histories, fan fiction, cookbooks, and more!
Watch even more wedding-themed movies.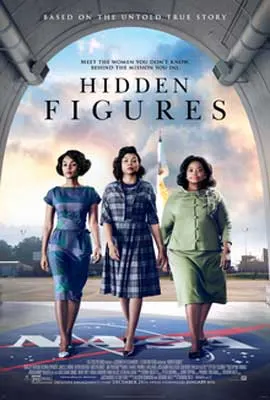 8. Hidden Figures (2016)
It's a travesty that Katherine Johnson, Dorothy Vaughan, and Mary Jackson – three incredible black women, mathematicians who played an essential role in NASA's Space Race – remained largely unknown for so many years.
Margot Lee Shetterly, whose father worked with these kick-ass women back in the day, brought their story to the world with her book Hidden Figures.
It reached an even wider audience when it was one of the many books turned into movies in 2016.
Starring Taraji P. Henson, Octavia Spencer, and Janelle Monáe, the film went on to win the Screen Actors Guild Award for Outstanding Performance by a Cast in a Motion Picture – and to gross $236 million, making it one of the most profitable movies of the year, to boot.
Read about even more inspiring women in history – fictional and real.
9. The Devil Wears Prada (2006)
The Devil Wears Prada for a list of the best movies based on books!? Groundbreaking. (If you've seen it already, you get the joke.)
Lauren Weisberger's 2003 novel of the same name made a big splash, as rumors flew that the iconic villain Miranda Priestley was, in fact, based on Weisberger's own former boss, Vogue editor-in-chief Anna Wintour.
When the movie adaptation came out, Wintour – to her credit – was in the front row at the premiere and told Barbara Walters that she thought it was "really entertaining."
The cast is a who's who of beloved thespians: Meryl Streep, Anne Hathaway, Emily Blunt, and Stanley Tucci. Plus, the mid-noughties fashion is to die for!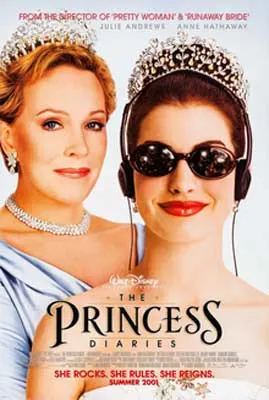 10. The Princess Diaries (2001)
Of all the things that could have ruined Mia Thermopolis's life, "discovering she's actually a princess and next-in-line to the throne of a small, wealthy European nation" hadn't even crossed her mind.
And yet, that's what happened in a series of epistolary young adult novels by Meg Cabot.
The first installment, published in 2000, was adapted the following year into a fabulous film starring Anne Hathaway and Julie Andrews.
Unusually, for books that are movies, the screen adaptation of The Princess Diaries glosses over some of the grittier aspects that Cabot explored in the books to make a shiny, fresh, and fun film that the entire family can enjoy.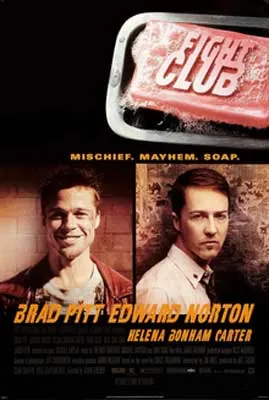 11. Fight Club (1999)
Fight Club has a reputation as the kind of film That Guy will talk your ear off about – but it's actually quite good for iconic books to movies.
Director David Fincher used every tool in the box to bring Chuck Palahniuk's 1996 novel to the screen.
First, have a stellar cast (Brad Pitt, Edward Norton, and Helena Bonham Carter). Second, add a few homoerotic overtones to the script.
Third, hire a team of special effects geniuses to pull off the "big twist" in the most believable way possible.
And, most importantly, make sure the studio executives hate it – that almost guarantees a film's future status as a cult classic!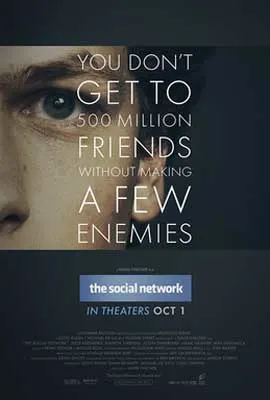 12. The Social Network (2010)
Few people realize that The Social Network, the true(ish) story of the development of Facebook, is not one of the best movies based on a true story – it's one of the best movies based on books, too!
The Accidental Billionaires was Ben Mezrich's 2009 novel, based on his conversations with Facebook co-founder Eduardo Saverin and the reams of court documents generated by the various cases relating to the multi-billion dollar company.
Despite these claims to its veracity, it didn't make much of a splash until Aaron Sorkin adapted it for the big screen.
The finished product stars Jesse Eisenberg as Facebook's CEO Mark Zuckerberg and pre-Spiderman Andrew Garfield as his (now former) best friend and co-founder.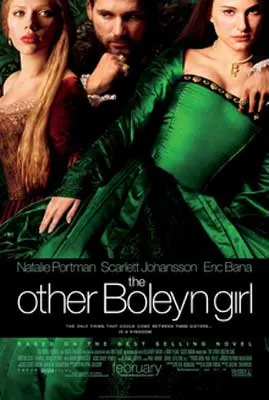 13. The Other Boleyn Girl (2008)
Natalie Portman and Scarlett Johansson vying for the attention of Eric Bana, in sexy Tudor period costumes? Yes, please!
The Other Boleyn Girl is one of many historical-romance drama movies adapted from books, but it's a stand-out for its spectacular casting and sizzling sexual tension.
The source material is Phillippa Gregory's series about the various romances and foibles of Henry VIII and his court.
Naturally, the film is rife with historical inaccuracies, which sent the critics into a frenzy – but who cares?
If you're coming to historical romance dramas looking for accuracy, you have bigger problems.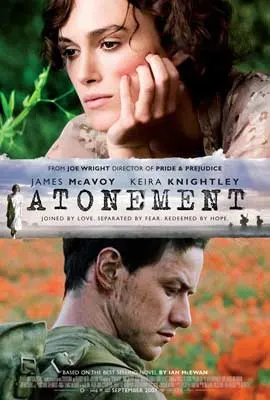 14. Atonement (2007)
Of all of the Ian McEwan books made into movies, Atonement is (so far) the pick of the bunch.
It's a romantic war drama and "crime" movie based on his novel of the same name, chronicling a shocking crime and its consequences over the course of a generation.
Director Joe Wright summoned the same team that worked on his adaptation of Pride And Prejudice (2005), including Keira Knightley for another starring role, and they managed to make more movie magic.
With stunning visuals (including that iconic scene with Knightley in That Green Dress), and powerful performances, this is a breath-taking film that will stay with you for days after the credits roll.
If you enjoy Atonement, watch even more dark romance films, including a few movies from books like Revolutionary Road, Lady Chatterley's Lover, and Lolita.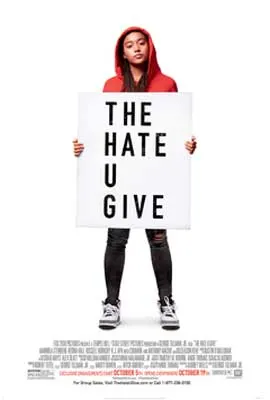 15. The Hate U Give (2018)
Not all young adult books turned into movies are fluffy rom-coms or dystopian adventures. Some of them have a serious social justice message, like The Hate U Give.
Based on the 2017 novel of the same name by Angie Thomas, it follows the story of 16-year-old Starr Carter, who witnesses the shooting death of her (black male) friend at the hands of a police officer.
Even though this movie came out prior to the worldwide #BlackLivesMatter protests in 2020, its premise has only become more resonant over time.
With the issue of police violence and racial justice front of mind for all generations, this movie is a must-watch, just as the book it is based on is a must-read.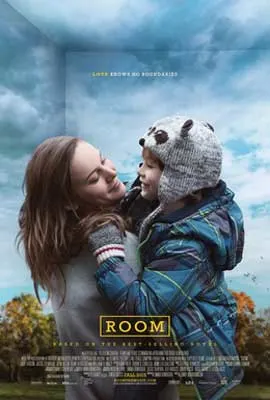 16. Room (2015)
Room is one of the most haunting movies based on books you'll ever see.
It's based on the 2010 novel of the same name by Emma Donoghue, which in turn was inspired by the real-life crimes of Josef Fritzl.
If you need a refresher, Fritzl held his daughter captive and subjected her to horrific abuses for over two decades; she gave birth to seven children over that time, three of whom remained in captivity with her.
The film tells a version of this story where a young woman raises her son, born to her anonymous captor, in a single 11 ft. x 11 ft. room.
When they finally escape, they struggle to adjust to a life outside the bounds of the room.
It is a captivating performance by Brie Larson, as the mother, and Jacob Tremblay, as her five-year-old son.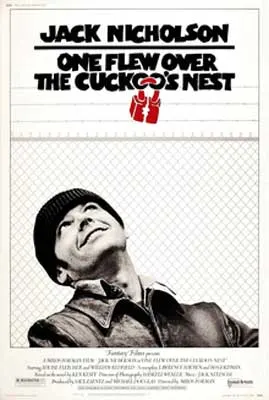 17. One Flew Over The Cuckoo's Nest (1975)
Ken Kesey's philosophical psychological novel One Flew Over The Cuckoo's Nest is surely one of the most unusual books to movies.
The story is set in an Oregon psychiatric institution, examining the effects of institutionalization and antiquated psychiatric practices.
While the book is narrated by "Chief" Bromden, the mute Native American patient with a unique perspective on what he sees unfold on the ward, the movie focuses more on the antics of Randle McMurphy (played by Jack Nicholson) and one of cinema's most haunting villains, the terrifying Nurse Ratched (Louise Fletcher).
The film was one of the very few to win all five major Academy Awards: Best Actress, Best Actor, Best Screenplay, Best Director, and Best Picture.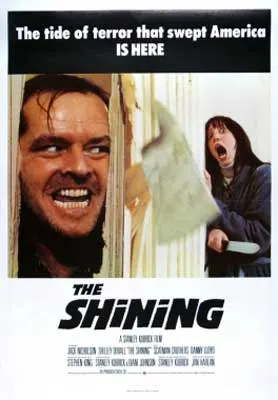 18. The Shining (1980)
The Shining is one of those movies based on books where it's impossible to tell which is more popular, the book or the film.
The book made Stephen King the King Of Horror, a shudder-inducing spine-chilling story about a crazed alcoholic writer working as an off-season caretaker at an eerie empty hotel.
Stanley Kubrick, himself a titan of his craft, saw great potential in the story and made a few adjustments to bring it to the big screen (to King's barely-contained chagrin).
Jack Nicholson plays the role of Jack Torrance, the film's protagonist and villain, to absolute perfection.
Even if you've never seen the film, you're surely familiar with his iconic line: "Here's Johnny!". It's even been remixed into a techno song!
Watch more movies about hotels, or read these books set at creepy hotels.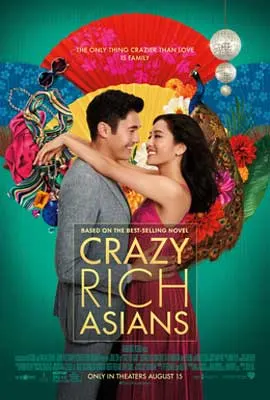 19. Crazy Rich Asians (2018)
Kevin Kwan's satirical romance novel, Crazy Rich Asians, made one heck of a splash.
It's another one of those #Bookstagram-famous books turned into movies success stories.
The 2018 film adaptation was a major critical and commercial success, grossing over $238 million worldwide.
Five years in the making (rights were secured shortly after the book was first published in 2013), the all-Asian cast flew between New York City, Malaysia, and Singapore for filming.
The result is well worth it: a glorious celebratory film, with plenty of laughs and gorgeous visuals, with the kind of representation viewers, hadn't seen since The Joy Luck Club.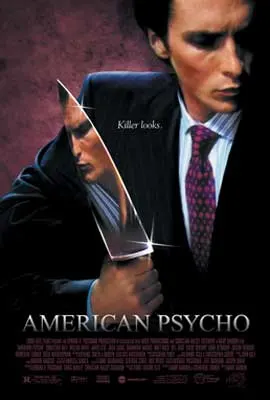 20. American Psycho (2000)
Movies based on books can sometimes add intriguing layers to the source material, as was the case with American Psycho.
Bret Easton Ellis's transgressive fever-dream novel satirizes the hyper-masculine Yuppie culture of early '90s New York.
The first-person narration leaves a lot of conclusions for the readers to draw for themselves.
In the more visual medium of film, director Mary Harron had the opportunity to guide the viewer to a definitive conclusion about the protagonist's reality.
It stars Christian Bale in one of his most iconic roles (who could forget the business card scene?) and a very-early career Reese Witherspoon.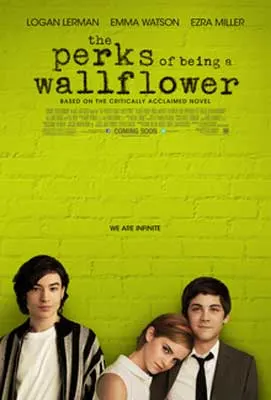 21. The Perks Of Being A Wallflower (2012)
Of all the LGBT young adult books made into movies, The Perks Of Being A Wallflower is undoubtedly the one that stayed most true to the author's vision.
That's because Stephen Chbosky, author of the novel of the same name published in 1999, wrote the screenplay and directed the film himself.
It's highly unusual that an author retains artistic control over a movie adaptation, and it's abundantly clear that it was the best way of bringing this heart-wrenching story to the screen.
The main character, Charlie, is a troubled teenager, unknowingly affected by PTSD while suffering all of the usual ravages of adolescence.
It debuted to a standing ovation at the Toronto International Film Festival in 2012.
If you are looking for books or movies on friendship, this is it.
Explore more iconic books (and the movies they sparked) from the 90s.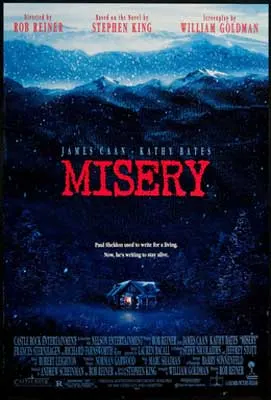 22. Misery (1990)
Misery is one of the stand-out books to movies, for several reasons.
Firstly, Stephen King – author of the horror novel of the same name – has said that it's one of his favorites (and given how much of his work has been adapted for the screen, that's saying something).
Secondly, it gave Kathy Bates a career-defining role as the villain, nurse Annie Wilkes, for which she won the Academy Award for Best Actress.
(That also makes Misery the only film based on a Stephen King novel to win an Oscar.)
And, finally, it's just a damn good horror film.
It's hauntingly intimate, with an author incapacitated and held hostage by his "number one fan" at her secluded house and forced to write a new story just for her.
You'll never fangirl over your favorite author's work the same way ever again!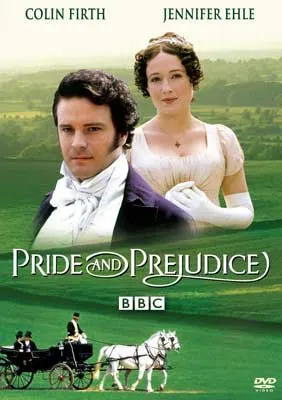 23. Pride And Prejudice (2005)
Of all the movies based on books, there are probably none more contentious than Pride And Prejudice adaptations.
Jane Austen's classic novel sets a high bar, widely considered to be the most beloved book in English literature; any production team willing to take that on better be up to the challenge.
While the 1995 BBC miniseries starring Jennifer Ehle and Colin Firth is typically preferred by traditionalists (and women with a penchant for men in soaking-wet white shirts), the 2005 film starring Keira Knightley and Matthew Macfayden is more widely accessible and better for general audiences.
The passion between the two leads smolders on screen, as much as Elizabeth Bennett's and Mr. Darcy's do on the page.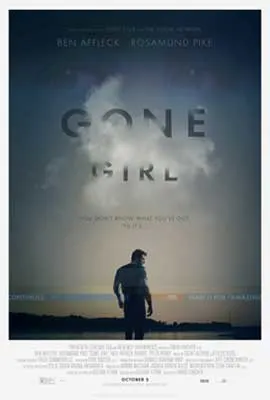 24. Gone Girl (2014)
It's particularly hard for writers and directors of books turned into movies to maintain the suspense and tension of a big twist ending.
The team behind Gone Girl nailed it – perhaps the trick was having Gillian Flynn, author of the novel of the same name, write the screenplay herself and work closely with the production team.
Plus, the cast – including acting superstar Ben Affleck – could draw on their real-life experiences of media harassment to bring a level of authenticity to the otherwise unlikeable and unreliable main characters.
(Fun fact: production of Gone Girl had to shut down for four whole days when Affleck, a lifelong Boston Red Sox fan, refused to wear a New York Yankees cap in a vital scene.)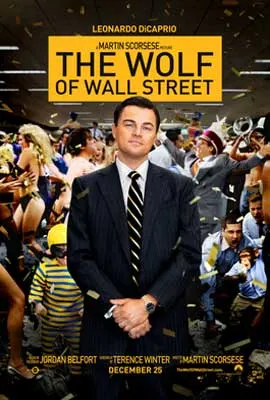 25. The Wolf Of Wall Street (2013)
Acclaimed director Martin Scorsese has made quite a few books that are movies, but the best is surely The Wolf Of Wall Street.
He turned disgraced former stockbroker Jordan Belfort's memoir into a $392 million film that took the Guinness World Record for the most swears in a motion picture.
It's a high-octane black comedy, and you're likely to feel a little drugged and dazed by the time the credits roll.
It focuses on the narcissism and greed that led Belfort and his co-conspirators to defraud thousands of unwitting investors, and the lavish lifestyle they enjoyed as a result.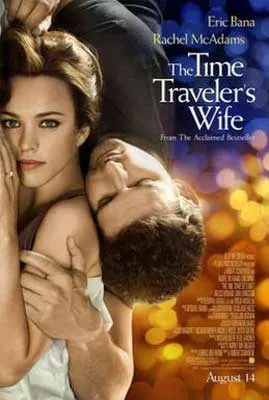 26. The Time Traveler's Wife (2009)
Rachel McAdams and Eric Bana have beautiful on-screen chemistry in The Time Traveler's Wife, the 2009 movie based on Audrey Niffenegger's best-selling novel of the same name.
McAdams is the titular wife, a woman fated to fall in love with a man (Bana) who abruptly travels through time.
Naturally, this causes a few headaches in their relationship, not the least of which is the genetic mutation he can't help but pass along when they try to have children.
This is one of those books to movies that are guaranteed to make you cry, whichever format you decide to enjoy.
If you enjoy time travel movies, you might also appreciate these time travel books.
Plus, you know we love librarians, and Henry works for the library in Chicago.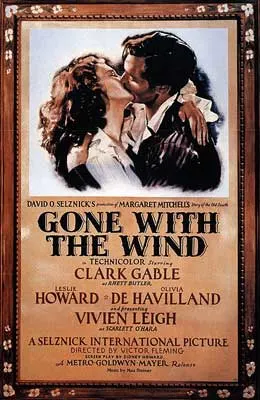 27. Gone With The Wind (1939)
Movies based on books don't always age well.
Gone With The Wind – both the Margaret Mitchell novel and the film of the same name – were wildly popular when they first came out.
However, with the progression of cultural sensibilities, they have fallen somewhat out of favor.
The epic historical romance at the heart of the story isn't really the problem (though it's rife with problematic elements); it's the perpetuation of Civil War myths and black stereotypes that really grate for a contemporary audience.
That said, it's still worth watching this classic with a critical eye.
It's a visually stunning film, with iconic lines ("Frankly, my dear…") and Clark Gable as the dashing romantic villain Rhett Butler.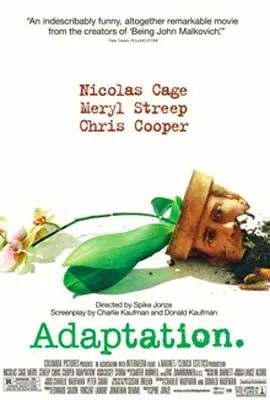 28. Adaptation (2002)
Movies based on books are one thing, but what about movies based on the struggle to turn a book into a movie?
It sounds convoluted, but Adaptation proves the concept can work!
It's a very meta-comedy directed by Spike Jonez, based on his own difficulties adapting Susan Orlean's 1998 best-seller The Orchid Thief.
The story follows a screenwriter battling a severe case of writer's block (not to mention a freeloading twin brother and a list of mental illnesses as long as your arm) and his increasingly ridiculous attempts to write a film script that adequately captures the book's content.
Meryl Streep was so keen to star in this movie that she took a considerable salary cut to make it happen.
Susan Orlean called Streep's performance "one of her favorites" by the actress, and despite her initial reservations, she loves the film.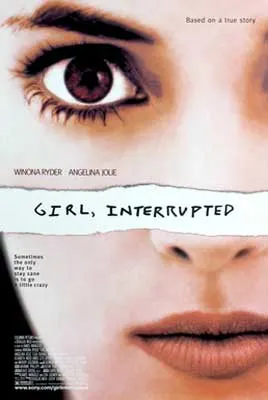 29. Girl, Interrupted (1999)
You may not remember, but a lot of big names appeared in Girl, Interrupted, one of the last movies adapted from books in the golden era of the '90s.
Winona Ryder, Angelina Jolie, Brittany Murphy, Whoopi Goldberg, Elisabeth Moss, Jared Leto – all of them appeared in this psychological drama film based on Susanna Kaysen's memoir of the same name.
Jolie in particular won a whole shelf of awards for her performance, including the Academy Award for Best Supporting Actress.
It's a must-watch for all former angsty teenage girls and anyone who won't let go of their inner edgy emo-kid.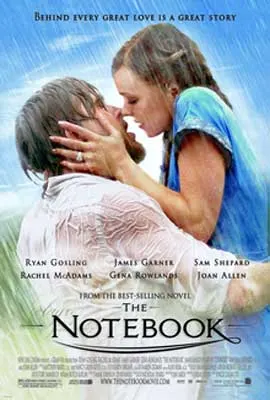 30. The Notebook (2004)
The Notebook is not only the ultimate romantic sob-fest film, it's also undoubtedly one of the best movies based on books.
Nicholas Sparks's 1996 novel of the same name didn't make much of a splash until Ryan Gosling and Rachel McAdams (and their undeniable, electric chemistry) brought Noah and Allie to the silver screen.
Their love story begins in the 1940s when they were young and naively assumed that class differences and world conflicts couldn't tear them apart.
In the present(ish) day, an elderly man reads a woman a story about the two young lovers, keeping her entertained on yet another endless day in a care home.
If you're not surrounded by crumpled Kleenex by the time the final credits roll, your heart must be made of stone.
Find even more books set in North Carolina.
More books turned into movies – from Christine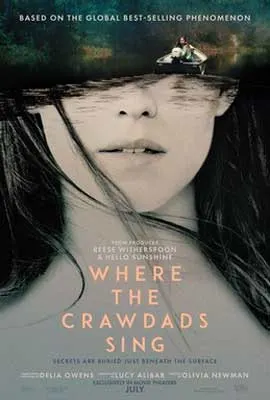 31. Where The Crawdads Sing (2022)
Growing up in the marshes of North Carolina, the community has always shunned impoverished Kya Clark, who raises herself at a young age.
When the town's rich and popular quarterback is found dead around her home, Kya is charged with his murder.
Can her lawyer get her out? How did this happen, and who killed Chase Andrews? What will become of Kya?
For books that are movies causing quite the stir, the controversy with popular Where The Crawdads Sing resides not with the adaptation but instead with the author.
Watch (and read) this one with awareness as Delia Owens is wanted by the African police for questioning in regards to a suspicious murder of a man from Zambia.
Read more books about North Carolina on our sister site, Uncorked Asheville, and enjoy this Where The Crawdads Smash literary cocktail.
Find more book information for Where The Crawdads Sing here.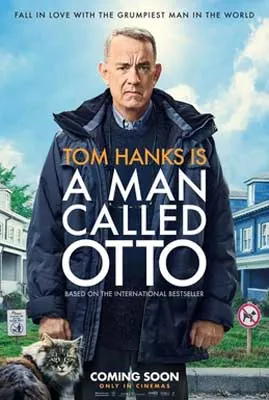 32. A Man Called Otto (2023)
TWs suicide and death of a spouse
For books made into movies more than once, A Man Called Otto is based on Swedish author Fredrik Backman's A Man Called Ove, which features a strong middle-aged character.
And let's face it, this is one of the saddest books and movies sure to make you cry. (And no, the cat does not die…)
Otto is a grieving widower in his 60s with a heart condition. Devastated over the loss of his wife, he's a bit of a curmudgeon, especially toward his fellow neighbors.
While attempting to hang himself, a new neighbor interrupts him, saving his life not just once but throughout the course of the movie.
Deeply touching, we watch as Otto saves an old man from dying on the train tracks, teaches a neighbor how to drive, helps a transgendered teen, and finds a renewed sense of purpose and hope in his life.
As we headed to the restroom after the movie, you could easily tell by the nose-blowing who just came out of our theater.
A Man Called Otto is the ultimate story about friendship. Discover even more books to movies in 2023.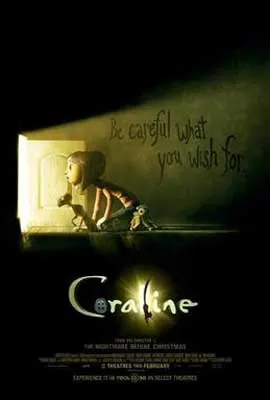 33. Coraline (2009)
If you enjoy animated fantasy movies, Coraline might just be one of the creepiest movies based on books for you.
Plus, Gaiman is a prolific author – and supporter of libraries.
When Coraline and her family move into a new home, her parents are too busy to care much about her.
This is why when Coraline finds a hidden fantasy world within her home filled with all of the things she wants from life, she questions if she should stay.
Is the grass always greener on the other side?
While Coraline is marketed as a children's movie, just know that it can be a bit disturbing for younger kids.
Watch even more terrific haunted house movies – a few of which are also books made into movies.
Grab the best books to movies here:
What are the best books turned into movies?
Which was better: the book or the movie?
Did the movie do the book justice? Was there an instance where you enjoyed the movie better than the book?
Were you ever upset that a movie diverged too much from the book? Lastly, what do you consider to be the best movies based on books?
Let us know your favorite (and least favorite) books that are movies in the comments.
This books to movies list is part of the Uncorked 2023 Reading Challenge.
Save These Books That Are Movies For Later: