Fall in love around the world – with a bit of lawlessness – with the best romantic crime movies to watch.
Perfect for a movie night in with both romance and action lovers, watch these gripping crime romance movies sure to make you laugh, cry, fall in love, and leave you on the edge of your seat.
Find romantic tales of partners willing to do anything for those they love as well as riveting revenge stories. Get caught up in the drama of heists and even a good book.
Blur the lines of fiction and reality and question right and wrong. Determine who is guilty and innocent.
Get caught up in love affairs and see the ghost of Elvis while cheering for leading casts and famous screenwriters and directors.
From psychological thrillers and love stories to cult classics and romantic comedies, watch the best romance crime movies on your favorite streaming stations. Let's get started!
Grab the best romantic thrillers in books and movies here:
Express VPN – Using Virtual Private Networks (VPNs) allows you to view movies worldwide – and they help keep your information safe. Our writers couldn't have such diverse film reviews without a VPN.

Amazon Prime Video – Stream thousands of ad-free movies and TV series on demand with Prime Video.

Audible Plus: From Amazon, listen to Amazon Originals, podcasts, and audiobooks. They add new titles every week.
19 Best Romantic Crime Movies
1. Fatal Attraction (1987)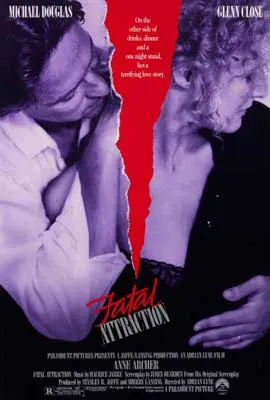 Fatal Attraction has all of the classic elements of the best crime romance movies: obsessiveness, kidnapping, unreciprocated advances, and even attempted murder.
Dan Gallagher has, what he assumes is, a brief, one-night stand with Alex, while his wife and daughter are out of town.
Alex, however, has other plans and begins obsessively stalking Dan and his family.
Even after moving his family for a fresh start, Alex is relentless, believing Dan belongs to her – and his wife is to blame.
The Gallaghers must do everything in their power to keep themselves safe from an unstable Alex, all while Dan tries to conceal the affair.
This psychological thriller stars Michael Douglas, Glenn Close, and Ann Archer.
2. Double Jeopardy (1999)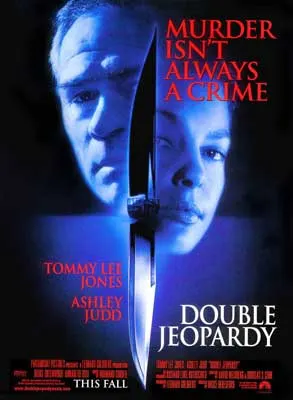 Libby Parsons is looking forward to a romantic weekend sailing with her husband, Nick.
But some romantic crime movies take a turn for the worse, and Libby's world is flipped upside down when she awakens to a bloody boat and her husband missing.
Libby is soon arrested and imprisoned for the murder of her husband, while her son is sent to live with a friend.
When she learns that Nick faked his own death and framed his own wife, she decides to seek revenge, using impunity for Nick's murder and the double jeopardy clause of the constitution.
Attempting to keep under the radar of her parole officer, Libby will stop at nothing to hunt down her former husband and find her son.
3. Unfaithful (2002)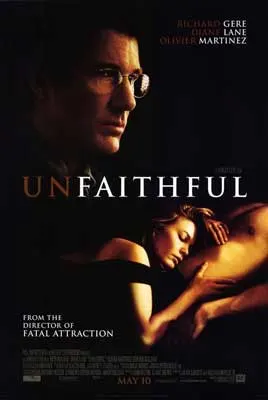 Also featured on our dark romance movies list, Unfaithful illustrates how love and jealousy can often take over.
Connie and Edward Sumner have a seemingly content marriage, but their world is flipped upside down when Connie finds herself giving into a passionate affair with a complete stranger, Paul.
First enraptured by him, Connie grows jealous when she learns she isn't Paul's only fling. Edward, who eventually learns of the adultery, becomes unhinged and confrontational.
When the situation escalates to murder, there is no turning back; not all crime romance movies will have a happy ending, especially when jealousy is involved.
This erotic thriller, directed by Adrian Lane, stars Richard Gere, Diane Lane, and Olivier Martinez.
4. The Thomas Crown Affair (1999)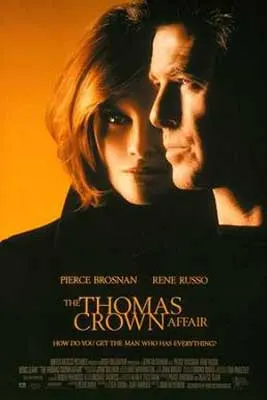 If you love heists, art forgery, and complicated dynamics, The Thomas Crown Affair should float to the top of your crime love movies must-watch list.
Thomas Crown is a billionaire who is also the mastermind behind the theft of a Monet painting at the MET.
When he lends out his own artwork to temporarily fill the space, insurance investigator Catherine Banning, who is assisting with the investigation, begins to suspect Crown.
Finally meeting his match, Crown engages in a game of cat and mouse with Banning.
The situation grows complicated, however, when the two begin to develop real feelings for one another. Banning, especially, finds herself torn between her work and the mysterious, handsome billionaire.
In this romantic drama, watch Pierce Brosnan, Rene Russo, and Denis Leary in lead roles. And for our bibliophiles, know that filmmakers used the New York Public Library for many interior scenes.
5. All Good Things (2010)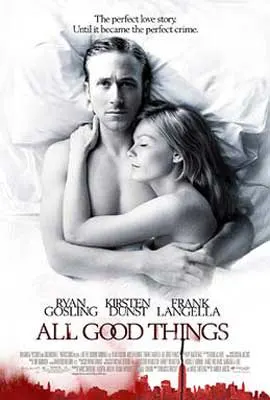 TW: abortion
All Good Things is a must-watch for anyone interested in romantic crime movies based on history.
Inspired by the life of real estate heir Robert Durst, the film follows David Marks, son of a wealthy New York tycoon played by Ryan Gosling, the disappearance of his wife, Katie, and several murders.
David Marks is convinced by his father, Sanford Marks, to return to New York after attempting to build a simple life in Vermont with Katie.
Their marriage begins to deteriorate after they disagree about building a family and David succumbs to the pressure to work for the family business.
Katie, after seeking a separation and supportive, incriminating evidence, mysteriously disappears.
Years later, a novel and additional murders reopen Katie's case – and David is the prime suspect across the board.
6. Date Night (2010)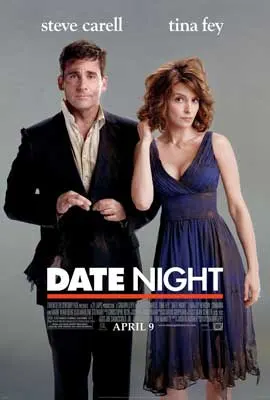 While most of the movies on our list are dark, dangerous, and dramatic, there are a couple of romantic comedies for a humorous reprieve.
Date Night follows Phil and Claire Foster – played by Steve Carell and Tina Fey, respectively, who plan a romantic night out to reignite their marriage.
When they can't get a table, Phil impulsively claims they are the no-shows, the Tripplehorns.
While dining, they are approached by two men, questioning them about a flash drive belonging to a mob boss.
Having clearly chosen the wrong time for a white lie, the Fosters now find themselves in the middle of a comedic and dangerous siege.
Some crime love movies remind us why it's important to keep relationships fun and interesting…just not too interesting!
7. It Could Happen to You (1994)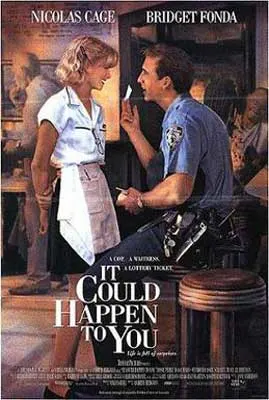 Charlie, played by Nicolas Cage, is a police officer in New York City. He doesn't have the cash to tip his waitress, Yvonne, who is played by Bridget Fonda.
Perpetually kind and generous, Charlie promises to return with either double the tip or half of his potential lottery winnings.
When Charlie actually wins a four-million-dollar jackpot, he stuns Yvonne when he shows up with her half. Charlie's materialistic wife, Muriel, isn't happy, though.
As their marriage deteriorates and the two divorce, Muriel ends up taking Charlie to court for not only his half of the winnings but also Yvonne's.
Did Charlie really commit a crime?
We can't say this is the most scandalous, illicitly driven plot, but the budding romance between the humble Charlie and Yvonne makes it one of those romantic cop movies that remind us of hopeless romance.
8. Deep Water (2022)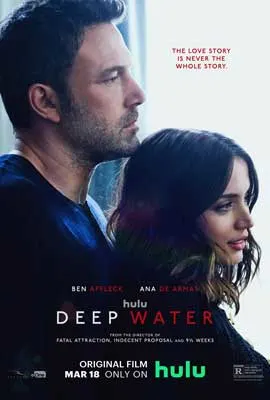 Vic and Melinda – played by Ben Affleck and Ana de Armas – avoid divorce by maintaining an open marriage.
Melinda openly takes lovers, even in their home, while Vic is left to maintain and grow his collection of snails.
When Melinda's lovers begin to disappear or turn up murdered, Vic is the obvious suspect.
Melinda, who has grown distasteful of her husband's complacency, begins to grow fearful he has become jealously violent.
One of the newer romance crime movies, Deep Water is based on the novel of the same name by acclaimed mystery writer Patricia Highsmith.
Notably, after a twenty-year absence, Deep Water marks Adrian Lyne's return to filmmaking.
Watch even more movies made from favorite books over the years.
9. Crimes and Misdemeanors (1989)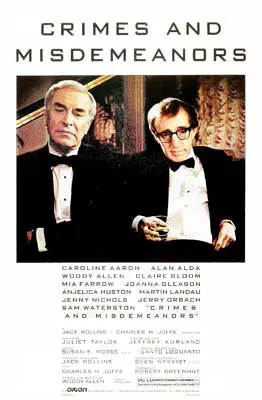 Judah engages in an affair with flight attendant Dolores but refuses to leave his marriage.
Certain that Dolores is about to tell his wife, he enlists the help of his brother, a gangster with a murderous plot to get rid of Judah's problem.
It sounds scandalous, but juxtaposed to the criminal plotline, is Cliff Stern, a documentarian hired to chronicle his self-absorbed brother-in-law's success.
The two stories, which eventually collide, reveal some of the more deeper, moral aspects of the movie.
Where crime romance movies meet existential dramas, Crimes and Misdemeanors is one of the most critically acclaimed films on our list being nominated for three Academy Awards.
10. Original Sin (2001)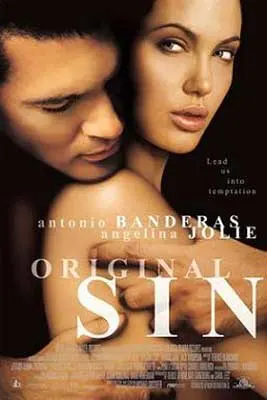 Set in late 19th century Cuba, Original Sin flashes between a woman awaiting her execution and the story that leads up to it.
Julia – played by Angelina Jolie – arrives in Cuba as Luis's mail-order bride. The two seem to fall passionately in love, but a mysterious letter from Julia's sister reveals a more sinister plot.
Julia is not who she claims to be, but Luis abandons all reason and engages in a dangerous tryst that involves passion, deception, theft, obsession, and death.
If you are looking for romantic crime movies that highlight the more insane side of love and passion, Original Sin won't disappoint.
Join The Uncorked Reading Challenge Today
---
Travel around the world with the Uncorked Reading Challenge. Get the best book and movie recs straight to your inbox. Sign Up Now.
11. Atonement (2007)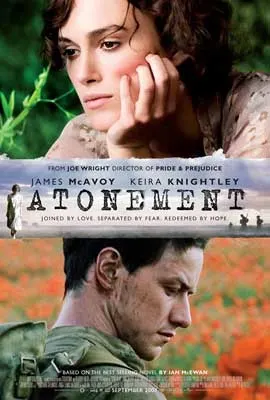 TW: rape
Atonement is one of the most heartbreaking romance crime movies that follows the fateful consequences of a lie.
Young and naive, Briony Tallis is shocked when she witnesses an intimate moment between her sister, Cecilia, and Robbie, the son of their family's housekeeper.
Believing Robbie to be hurting Cecilia, Briony accuses him of a crime he didn't commit. Cecilia is heartbroken when Robbie is sent to prison and to the front lines of World War I.
Though Briony will one day try to atone for her actions and lies, guilt, tragedy, and loss will define life for both Briony and Cecilia.
Atonement is one of our favorite British romance movies of all time.
12. The Next Three Days (2010)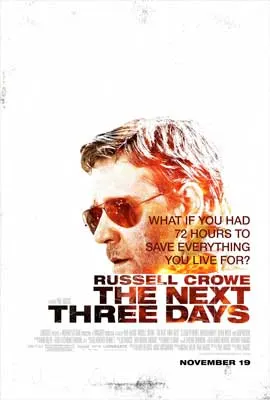 TW: suicide ideation
Lara Brennan is sentenced to life in prison for the murder of her boss, a crime which she and her husband maintain she did not commit.
Out of options to appeal, and with a son who won't speak to her, she attempts to take her own life. Her husband decides to break her out of prison.
With only three days until Lara is transferred to maximum security, John dives head first into the world of drug deals, forged passports, stashed cars, and even murder.
Will his plot go through? Will they manage to escape? And what about their son?
When it comes to crime romance movies, it doesn't get more romantic than risking it all to bust your wife out of prison.
13. Monster (2003)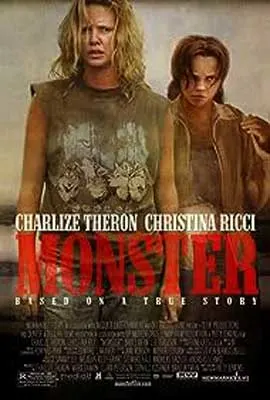 Monster is one of the most disturbing romantic crime movies, following the real-life, Daytona Beach serial killer, Aileen Wournos.
Aileen, played by Charlize Theron, is a prostitute who murdered several of her clients. Selby Wall – played by Christina Ricci – is her semi-fictionalized female lover.
Aileen, who initially claims she is not gay, falls for Selby. Meanwhile, she engages in street prostitution to make money.
When a meet-up goes wrong, she is forced to murder a client in what she claims is self-defense.
Her attempts at finding legitimate work don't pan out, and Aileen returns to prostitution to support herself and Selby.
She steals from and murders her clients, each one more brutally than the last, convinced they are all going to attack her.
Selby soon begins to suspect Aileen after reading about the crimes in the paper. As law enforcement zeroes in on Aileen, will Selby go down with her?
14. Mr. and Mrs. Smith (2005)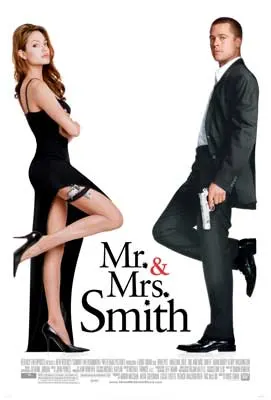 No list of crime love movies is complete without Mr. and Mrs. Smith, an action comedy film following a couple who discovers a big secret.
John and Jane – played by Brad Pitt and Angelina Jolie – are a relatively well-off couple with a rocky marriage and some big secrets.
While they moonlight as a tech consultant and construction executive, in reality, they are both hired assassins, working for competing agencies.
They both conceal their true professions from one another until they end up with the same target, running into one another. With the hit now botched, John and Jane are ordered to kill each other.
Will a feisty rouse to a potential death be the thing this couple needs to get back on track?
15. Out of the Blue (2022)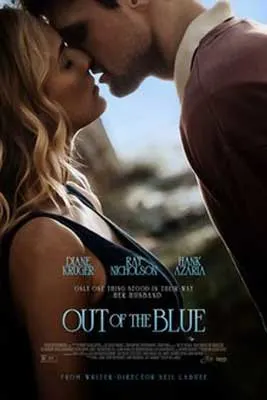 Connor is slowly rebuilding his life after being released from prison by working at a library, running, and swimming. He meets Marilyn, an attractive older woman while going for a swim.
The two begin an intense physical and intimate relationship, and Marilyn suggests they murder her wealthy, older husband to be together.
Connor initially wants no part of it, until he is suspected by his parole officer of being guilty for a rash of break-ins in the area.
Connor, completely infatuated with Marilyn, and seemingly unable to escape his typecast, eventually agrees to the murder.
Though this is one of the more predictable romantic crime movies, it's scandalous and sexy. Plus, we always appreciate a sweet-natured librarian as a main character.
More movies from Christine
16. True Romance (1993)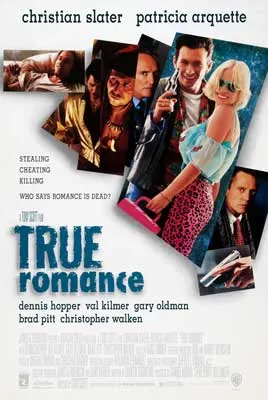 Just because a crime movie is a box office failure, doesn't mean that it won't eventually gain a cult following, which is exactly the case for True Romance.
Even more notable, True Romance is said to be the breakthrough film for prolific film director and screenwriter, Quentin Tarantino – who wrote the script directed by Tony Scott.
True Romance follows the unlikely love story between Alabama (a call girl) and Clarence, a young couple who find themselves entangled in a web of crime after a chance encounter in Detriot.
As they navigate their way through a series of intense and violent situations – there is murder, drugs, Elvis, the mafia, and police – their love for each other is put to the ultimate test.
Christian Slater and Patricia Arquette lead this star-studded cast with supporting roles from Val Kilmer, Dennis Hopper, Brad Pitt, Gary Oldman, and Christopher Walken.
For romance crime movies that are both violent and funny, True Romance maintains a high 93% approval rating on Rotten Tomatoes.
17. Nocturnal Animals (2016)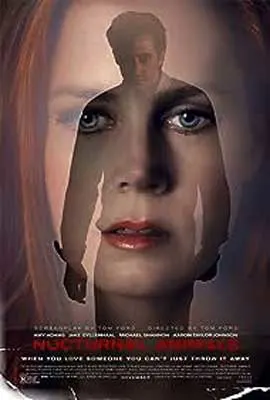 We'll watch any movie with Amy Adams, who stars in the lead role of Susan Morrow.
Susan, a rich Los Angeles art gallery owner, receives a haunting manuscript from her estranged, ex-husband, Edward, played by Jake Gyllenhaal.
She's also trapped in a deteriorating marriage with Hutton Morrow, who is having an affair.
Becoming engrossed in the novel – which is dedicated to her and called Nocturnal Animals – we watch as Tony Hastings (Gyllenhaal), a family man on a road trip vacation, is unable to stop the kidnapping of his wife and child, who are later found murdered.
What unfolds is a story with a story, blurring the lines of reality and fiction to create one of the most unique crime romance movies filled with regret and memories from a dark past.
18. Out Of Sight (1998)
Starring George Clooney and Jennifer Lopez, Clooney plays a charming, career bank robber, Jack Foley, who is attempting an escape from prison.
He accidentally kidnaps U.S. Marshal, Karen Sisco (Lopez) along the way, and although he gets away, he remains in her mind – but not in the way you'd expect.
The two find themselves in a dangerous attraction as Jack plans his final con.
What happens if Karen catches him? Can she kill him? Put him back in jail? He's determined to live a life of crime, after all.
If you are looking for a romantic comedy, Out of Sight promises crime, action, and sensuality.
19. Bonnie and Clyde (1967)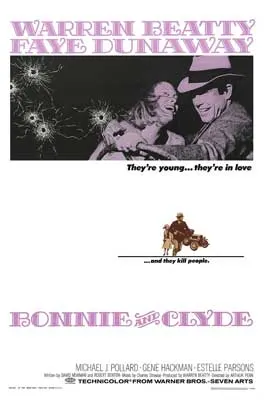 Starring Warren Beatty and Faye Dunaway, Bonnie and Clyde is one of the most trailblazing romantic crime movies – and it is based on a true story.
Derived from real-life criminal couple, Bonnie Parker and Clyde Barrow, the movie chronicles their ill-fated love story as they embark on one of the most famous crime sprees during the Great Depression.
When their small-time heists fail them, they move on to more lucrative bank robbing. Along the way, they pick up accomplices, forming their amateur gang, and have quite a few police run-ins.
The story is filled with violence and death and was one of those sleeper hits that influenced the increase of graphic violence in movies, especially being one of the first to show stage blood.
Grab the best movies and books here:
Express VPN – Using Virtual Private Networks (VPNs) allows you to view movies worldwide – and they help keep your information safe. Our writers couldn't have such diverse film reviews without a VPN.

Amazon Prime Video – Stream thousands of ad-free movies and TV series on demand with Prime Video.

Audible Plus: From Amazon, listen to Amazon Originals, podcasts, and audiobooks. They add new titles every week.
If you love romantic movies, you might also enjoy these great movie lists:
And, be sure to let us know your favorite romantic crime movies in the comments.
Save your favorites for later: