22 Best British Romance Movies
Fall in love around the world with the best British romance movies to watch right now – romantic comedies included.
Growing up in the 90s and 2000s, some of the most memorable films of our youth included romantic British movies.
Who could forget self-proclaimed spinster, Bridget Jones, belting out Celine Dion's "All by Myself" or Mr. Darcy's festive holiday sweaters?
Did you even live through the 2000s if you didn't know of Love Actually – and watch it 10 times over?
Plus, you have all of those British romantic movies that transported us across time, even retelling classics. Not to mention that many British rom-com movies are based on bestselling books.
So, if you are looking for the best British romance movies on Netflix, Hulu, and HBO, where should you start?
Below, find British romantic comedies along with more somber tales of love, war, and loss.
Please know that while we try to select British romance films available to our largely U.S. readership, you might need to invest in a VPN to watch some of these foreign films. Let's get started!
Watch even more movies set across Europe.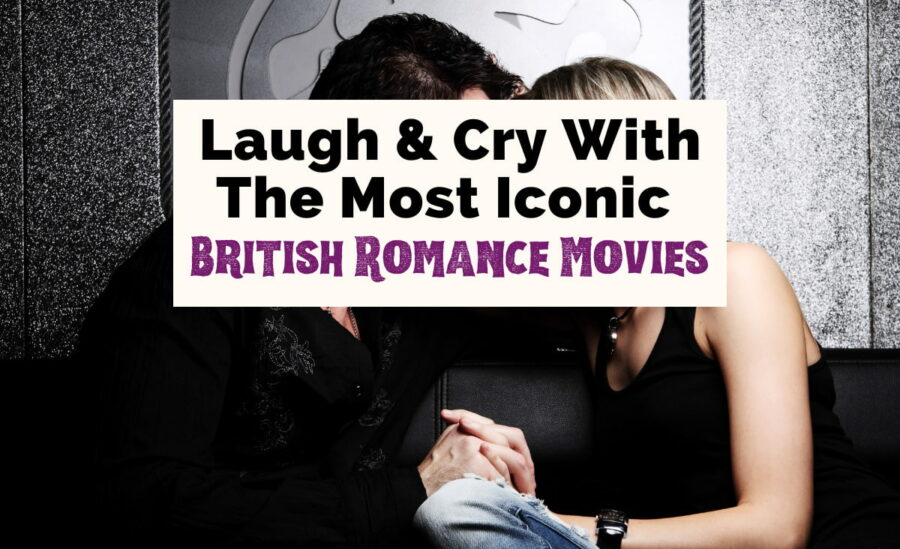 Grab top romantic British movies and books here:
22 Best British Romance Movies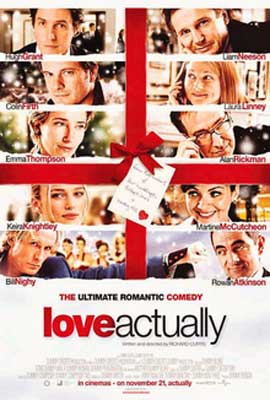 1. Love Actually (2003)
Let's kick off these British romance movies with one of the most beloved classics of all time, Love Actually.
Even if you have never seen the film, you are undoubtedly familiar with the iconic Andrew Lincoln scene in which he holds up a handwritten sign telling Keira Knightley "to me you are perfect."
As a jealous best man, his perspective of love is lonely, albeit cheesy. Others in the film have different takes on relationships and love.
Through ten different stories, from the British Prime Minister and a rock and roll star to half a dozen ordinary Londoners, love – or lack thereof – connects us all.
Even a lovesick thirteen-year-old at Heathrow airport isn't immune.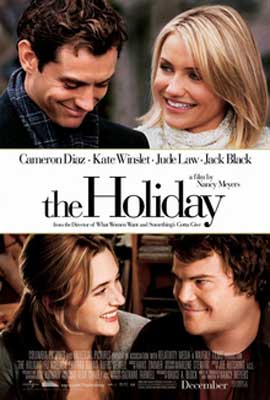 2. The Holiday (2006)
London writer Iris learns her ex – whom she's still in love with despite cheating on her – is engaged.
She decides to get away for the holidays and swaps homes with California movie producer, Amanda, who's found herself in a similarly unlucky situation.
Their solitary holidays grow complicated as Amanda meets Iris's brother and Iris befriends Amanda's elderly neighbor, as well as her ex's friend.
Both charming and funny, The Holiday is one of our favorite British romantic comedies for the holidays.
3. Shakespeare in Love (1998)
In the late 1500s, a young William Shakespeare is a playwright for a theater owner and stuck with a wave of writer's block.
Shakespeare searches for a new muse and finds it in Viola.
They embark on a fictionalized affair that is complicated both by Viola's engagement and her determination to act in Shakespeare's play.
With both literary figures from the past, and with fictionalized characters, Shakespeare in Love hypothetically depicts the birth of Romeo and Juliet.
We consider it one of the best British romantic movies for lovers of history, literature, and period pieces.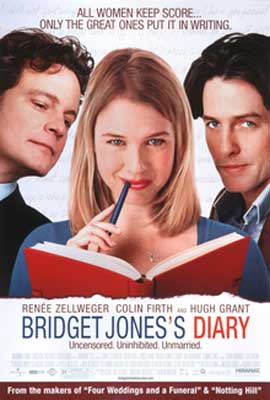 4. Bridget Jones's Diary (2001)
32-year-old Bridget Jones is overweight, imperfect, and a single publicity assistant.
After her parents try and fail to set her up with a very rude Mark Darcy at a New Year's party, she commits to turning her life around and finding love.
Hopefully in the form of her boss, Daniel…
But, is he too good to be true? And, as she runs into Mark more frequently, does Mr. Wrong start to seem more right?
For British rom-com movies with complicated love triangles, raunchy diaries, and a good old-fashioned street fight, Bridget Jones is it.
Bridget Jones's Diary is also one of the best books to come out of the 1990s.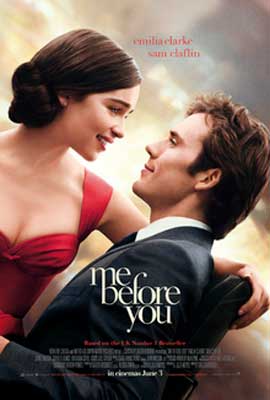 5. Me Before You (2016)
TW: mentions of suicide
Quirky Lou Clark works odd jobs helping her family make ends meet until she accepts a position as a companion to Will, a wealthy banker paralyzed from an accident.
Will plans to head to Switzerland in six months for doctor-assisted suicide. Lou, however, takes it upon herself to show Will that life may still be worth living.
As the pair grow closer, will Will's desire to live resurface? Or, will Lou be left alone and heartbroken?
Based on the bestselling book by Jojo Moyes, this is one of those British romance movies that should come with a box of tissues.
Watch even more fabulous movies adapted from favorite books.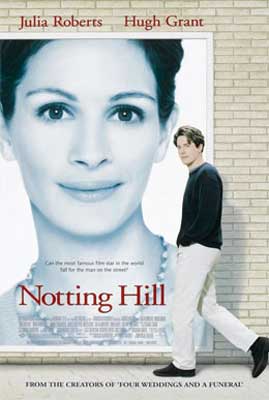 6. Notting Hill (1999)
No list of British Romance films is complete without Notting Hill.
Perhaps one of the most iconic Richard Curtis films, Notting Hill presents the unlikely romance between a bookseller and a famous American actress.
They're worlds apart, until Anna, one of the world's most beloved stars, walks into Will's travel bookshop.
A chance encounter, spilled orange juice, and a secret kiss spark a passionate love affair.
But, their different lifestyles don't always mesh, and the press isn't making it any easier.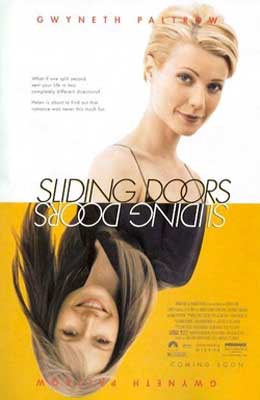 7. Sliding Doors (1998)
TW: miscarriage
London executive Helen is fired from her job and leaves to catch a train.
She misses the train just as the doors close. Then, the scene quickly rewinds and, this time, Helen just makes the train.
The two alternating storylines continue.
In the one in which she makes the train, Helen meets James, and the two talk on the train. Then, she arrives home to find her boyfriend, Gerry, in bed with another woman.
When she misses the train, she doesn't catch the affair, though she begins to suspect it later on. There are parallels to both universes, including James and a pregnancy.
While at least one storyline seems to have a happy ending, Sliding Doors is one of those feel-good British romance movies that will also make you incredibly sad at times.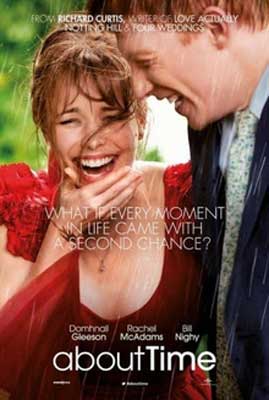 8. About Time (2013)
If you are scrolling for thought-provoking romantic comedies that are British try About Time. It's a terrific romantic sci-fi fantasy film.
What if you could relive any moment, whenever you wanted?
Tim discovers that he – along with the other men in the family – can travel back in time to any moment.
When he meets Mary, he uses his talent to repeat a few awkward encounters (and steamy nights!) until he gets them just right.
While Tim can use his talent to ensure he gets it right with the girl of his dreams, he also learns he can't change certain things.
The things he can and cannot change can have a profound impact on the life he has with Mary.
When Tim's father grows Ill, Tim is forced to reckon with the limitations of his time traveling.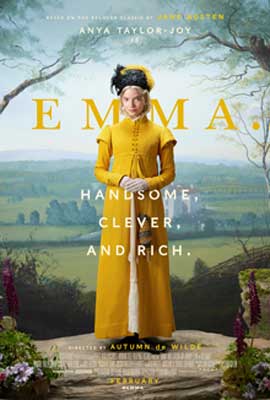 9. Emma (2020)
We can't overlook some of the best British romantic comedies based on popular Jane Austen novels either.
Emma follows the beautiful and well-to-do Emma Woodhouse who lives with her father in regency England.
She is somewhat spoiled and largely overestimates her matchmaking abilities.
Her meddling gets her in trouble, especially with Mr. Knightly, who is courteous, sensitive, and her biggest critic.
The story follows the romantic mishaps and missteps of Emma and others from the fictional village of Highbury, including Mr. Knightly who may not be Emma's critic for long…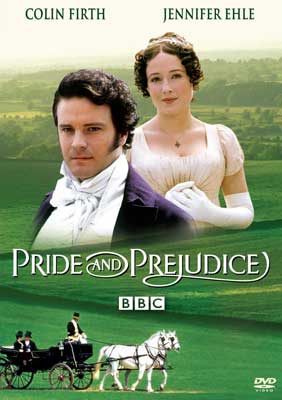 10. Pride and Prejudice (1995)
With half a dozen versions of Pride and Prejudice that have made it on television and the big screen, we're still partial to the 1995 six-episode, BBC mini-series starring Colin Firth.
Firth triumphs as Mr. Darcy, the wealthy but standoffish friend of Mr. Bingley, an aristocrat whose arrival to town creates quite the stir in the Bennet household.
Mrs. Bennet sets her sights on one of her five daughters charming Mr. Bingley.
While Jane Bennet and Mr. Bingley seem to get along well, Elizabeth and Mr. Darcy butt heads throughout the series.
Quirky and comical, especially for her time, Austen perfected the enemies-to-lovers trope, especially here.
11. Atonement (2007)
TW: rape
For more of the best romantic British movies based on books, Atonement follows six decades, beginning in the 1930s, and the lifelong consequences of one lie.
Thirteen-year-old Briony Tallis misinterprets events between her older sister Cecilia and Robbie Turner, the son of the Tallis family housekeeper.
Later, when she accuses Robbie of a crime he did not commit, Briony alters the lives of several people, including Cecilia and Robbie.
Because of Briony's accusation, Robbie is sent to prison and then to the Army to serve in the Battle of France.
Decades later, as a successful novelist, an elderly Briony is giving an interview describing her latest novel, Atonement, in which she attempts to make right, at least on paper, the wrongdoing she can never atone for.
Watch even more movies with dark romances, including films based on books like Lolita, Revolutionary Road, and Lady Chatterley's Lover.
Or, you might enjoy these romance crime movies.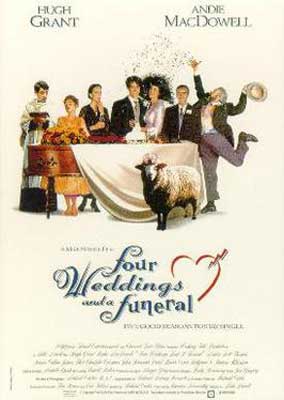 12. Four Weddings and a Funeral (1994)
Four Weddings and a Funeral is one of our favorite British romantic movies by Richard Curtis and features Hugh Grant.
Grant stars as Charles, a serial monogamist with a fear of marriage.
At the wedding of his friend in England, Charles meets Carrie, an American, and is instantly attracted to her. They spend the night together, but Carrie departs for the US the next day.
Over the course of three more weddings and a funeral, Charles and Carrie's paths continue to cross. Charles believes they are meant to be, with one small problem. Their timing is always off.
Is it too late for Charles and Carrie, who have found partners elsewhere but have never forgotten one another?
Watch even more cult classic and newer wedding movies.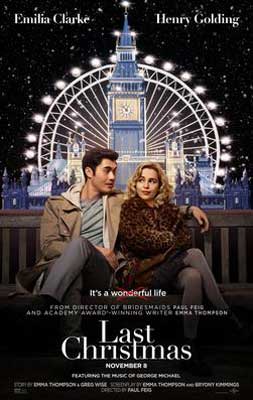 13. Last Christmas (2019)
Kate is an aspiring singer who works a dead-end job at a year-round Christmas shop in London and bounces between her friends' places.
When Kate meets Tom, however, things start to turn around for her. But, is he too good to be true?
Things aren't as they seem in this holiday rom-com.
While Last Christmas is considered somewhat of a flop by critics, it's still one of those British romantic comedies with an important reminder to keep your head up and heart open.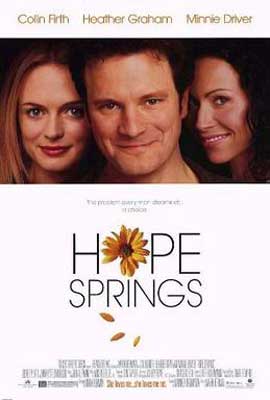 14. Hope Springs (2003)
Colin, an English painter, travels to Hope, Vermont after his fiancée dumps him for someone else.
He passes time drawing the quirky townsfolk, who are on high alert for Colin after mistakenly asking for rubbers instead of erasers.
When he is introduced to Mandy, a free-spirited nurse, a little more drama and some romance infiltrate the small town.
But just as Colin begins to build a new life, his ex-fiancée shows up.
If you're into romantic comedies that are British, quirky, and often awkward, Hope Springs will be a delight.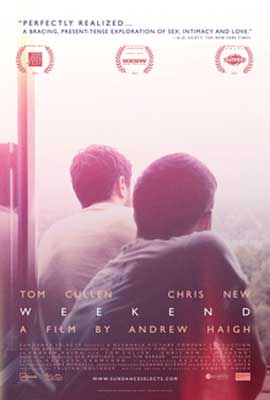 15. Weekend (2011)
If you're looking for British romance movies that focus less on comedy and more on genuine relationships, Weekend follows two lovers as they get to know one another.
Following a one-night stand, Russell and Glen unexpectedly spend the rest of the weekend together.
They delve deeper into their pasts as well as their thoughts on intimacy, love, and different perspectives as members of the gay community.
Weekend tenderly addresses very intimate moments and reminds viewers that sometimes profound change can occur when we least expect it.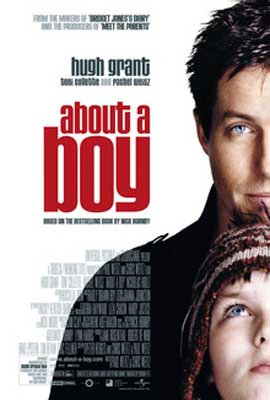 16. About a Boy (2002)
You know we love romantic British movies with Hugh Grant. Who doesn't?
In About a Boy, Grant dazzles as Will, a rich, shallow, and irresponsible Londoner.
Will, in an effort to meet single mothers, joins a single parenting group. The only problem is that Will's child is imaginary.
Until he meets Marcus, an awkward son with a troubled mother. While Marcus could certainly use some guidance, it is Will who may finally grow up.
About A Boy is also one of the best books about London to read.
Take The Uncorked Reading Challenge!
Travel around the world with our Uncorked Reading Challenge. Never be late to the party with unique new book releases. Get the latest movie and book lists straight to your inbox.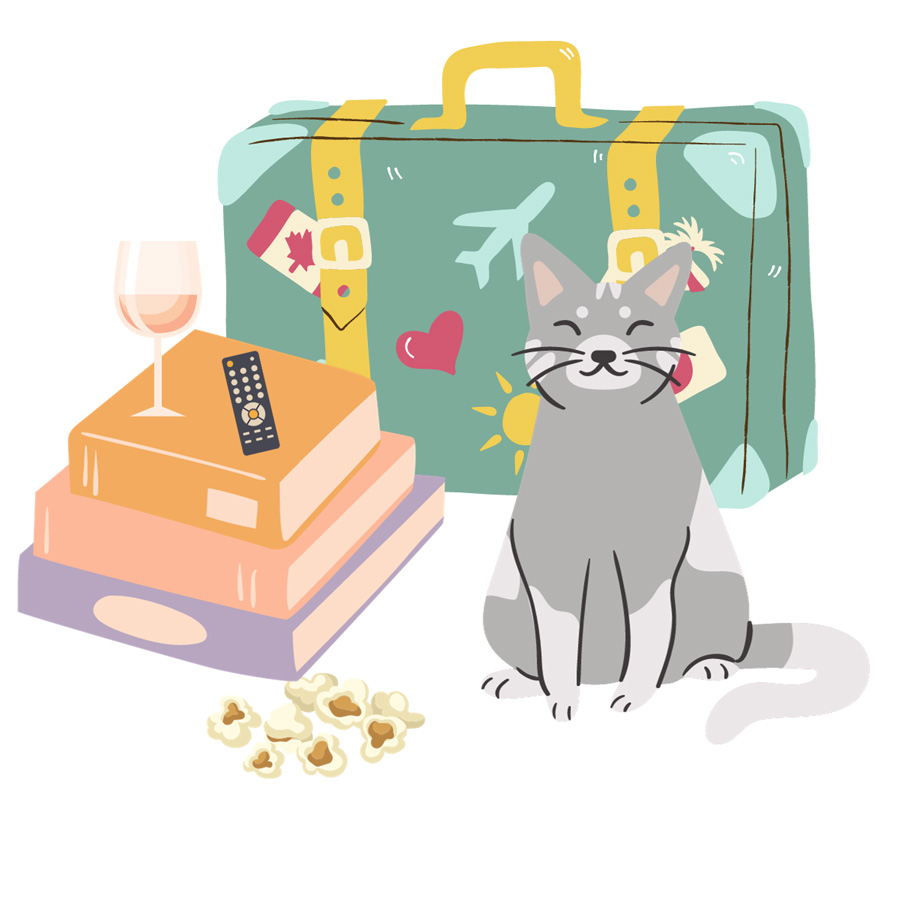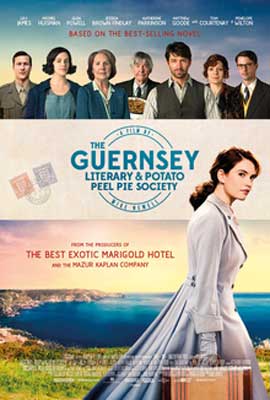 17. The Guernsey Literary and Potato Peel Pie Society (2018)
After a book serendipitously brings them together, young writer, Juliet Ashton, begins writing letters to the people of Guernsey, which was German-occupied during the war.
She communicates with Dawsey Adams, as well as other members of a book club: the Guernsey Literary and Potato Peel Pie Society, a refuge for the townsfolk during the war.
After feeling compelled to travel to the island, Juliet learns there is more than meets the eye when it comes to this small-town book club.
As Juliet uncovers secrets – and grows closer to Dawsey – she learns that the war hasn't ended for the people of Guernsey.
Her story about them, though, could be the thing to change that.
Based on the bestselling book of the same name, The Guernsey Literary and Potato Peel Pie Society is one of the most compelling, redemptive, and romantic British movies.
For kick-butt women in historical fiction and favorite WWII books, we highly suggest reading the novel first.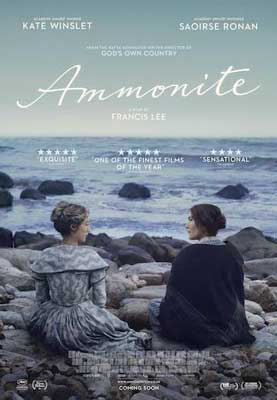 18. Ammonite (2020)
Mary Anning is a paleontologist and fossil collector in the mid-1800s; she earns a living selling fossils to support her sick mother.
Mary accepts a job – purely for the money – to care for the wife of a geologist, Charlotte Murchison.
However, the assignment quickly turns into a passionate – but forbidden – love affair between Mary and Charlotte.
While the relationship between the two women is entirely fictitious, both Mary and Charlotte are pertinent figures in history.
The film touches upon their contributions to a male-dominated profession. And let's face it, British romance movies don't get any more speculative than this.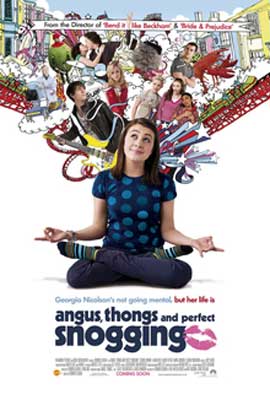 19. Angus, Thongs, and Perfect Snogging (2008)
Based on the book Angus, Thongs, and Full-Frontal Snogging, the movie follows fourteen-year-old Georgia and her coming-of-age-esque diary.
She shares thoughts about her crush, Robbie, her own parents' marriage, what she knows about kissing, and other teenage mishaps.
We all know someone who shaved their eyebrows…
Among Georgia's – and most teenagers' – awkwardness, however, lies her charm. For a feel-good, uplifting British romantic comedy, especially for young adults, there's a bit of Georgia in us all.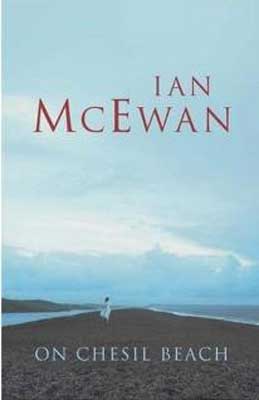 20. On Chesil Beach (2017)
TW: insinuation of sexual assault
Virgin newlyweds in 1962, Florence and Edward, attempt to consummate their marriage, but it ends in disaster.
Their drastically different reactions to the events have lasting consequences for both.
While Florence is anxious about the night and inexperienced, Edward reacts in anger as he has been instructed by society that sex is something a man takes from a woman.
Another one of our favorite British romance movies based on the works of Ian McEwan, be prepared for a profound perspective of sex and gender roles.
More romantic British movies from Christine: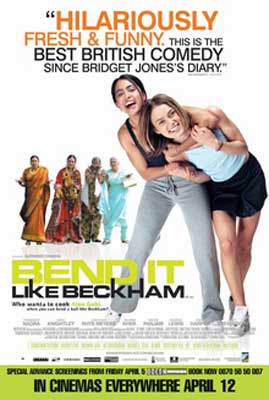 21. Bend It Like Beckham (2002)
For British romantic comedies – well, we are bending the genre just a tad here – Bend It Like Beckham is a favorite sports drama and Punjabi film.
A light-hearted comedy about South Asian culture and expectations, Jess is the daughter of British Indian Sikhs living in London.
Jess loves playing football with the guys – to the dismay of her parents – and they are pretty sure that her best friend, Tony, has a crush on her.
When an amateur football team scouts Jess, she joins the team but has to lie to her family about her whereabouts. It's pretty clear that she'll get caught, eventually.
Jess cannot escape racism and prejudice in sports, though, and as she finds new love, she must work hard to pave her way into the world of professional sports – even if that means bending the rules a bit.
Find Bend It Like Beckham on our friendship movies list too.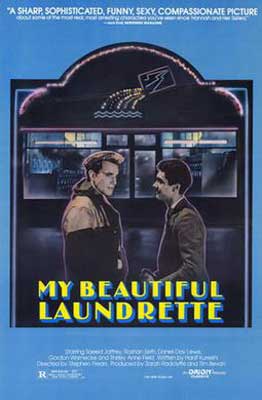 22. My Beautiful Laundrette (1985)
My Beautiful Laundrette is one of those more somber romantic British movies that will transport you to 1980s London.
Learn more about the Thatcher years, including the relationship (and struggles) between the English and Pakistani communities.
Omar must care for his father, a once successful left-wing journalist who is now an alcoholic, distraught by the times.
Omar's uncle tasks him with taking care of the run-down laundrette.
We watch as Omar reconciles friendships, finds interracial romance, and does whatever it takes to renovate the laundrette – which isn't always legal.
Omar and his friends also face repeated and brutal violence from right-wing extremists. A queer British romance, watch a daring exploration of sexuality, immigration, race, and class.
For more terrific romance movies set across the globe…
Fall in love across the globe with these Italian romance movies perfect after going through this movie list. Watch classic Italian movies as well as more contemporary titles.
Or, head to the City of Light – and more – with these love story films from and set in France.
And if you love British films…
For our horror lovers, you might also enjoy these scary British movies to watch.
Where to learn more about and watch these British romantic movies & comedies:
Amazon Prime Video | Netflix | IMDb | Hulu | Max
Grab the best British romantic comedies and books here:
What are your favorite British romantic comedies and movies?
We grew up with British romance films like Bridget Jones's Diary, Notting Hill, About A Boy, and Love Actually. There are so many good British romance movies out there, though, we couldn't possibly name them all. What are your favorites? Let us know in the comments.
Save The Best Romantic British Movies For Later: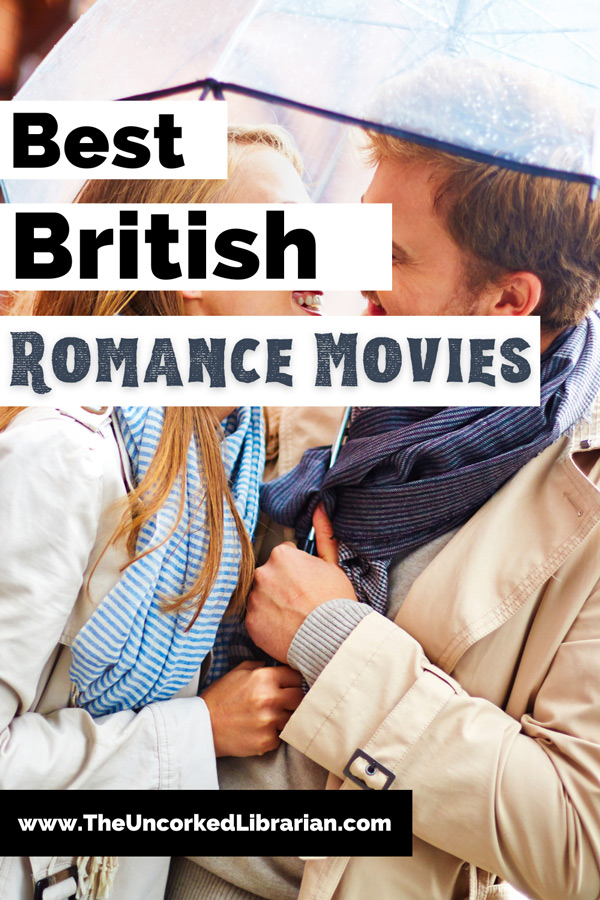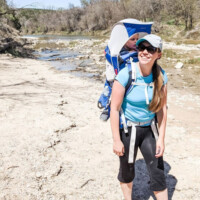 Tori (pronouns: she/her) is a mom to two boys, living in New York but adventuring everywhere, usually with a toddler on her back. She's an avid traveler, nature junkie, and writer, encouraging families to get outside and start exploring the world. When she's not hiking or traveling, you can find her lost in a book, watching Bravo reruns, or obsessively decluttering her home. Tori owns the family and adventure blog, Explore with Tori.