20 Classic Romance Movies To Swoon Over Tonight
Here at The Uncorked Librarian, we love a bit of nostalgia. We also love, well, love. Don't miss some of the most iconic and best classic romance movies to watch tonight from our romance expert, Tori. Laugh, cry, and fall in love all over again. OK, there's also a lot of Audrey Hepburn, and we aren't the slightest bit apologetic about that!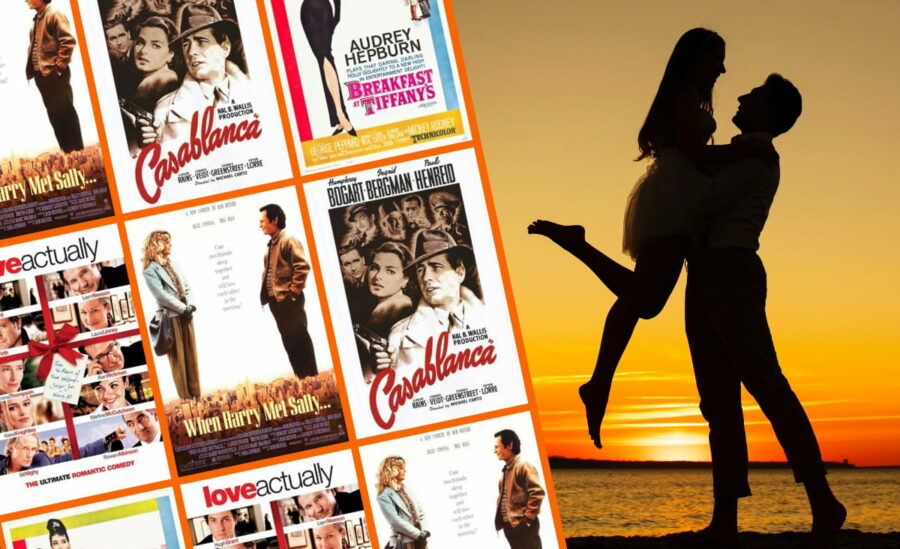 Our Top Picks For Genre Newbies & Nostalgia
If we had to choose just four of the best classic romance movies spanning the early 1930s into modern times, we'd watch:
When Harry Met Sally
Breakfast at Tiffany's
Casablanca
Love Actually
These movies are utterly iconic and musts for any movie night with friends, lovers, and even family. Just have the tissue box ready – and also know that they are of their time.
Best Classic Romance Movies From the 1930s to 2000s
Because we love a good modern classic, find movies spanning from the 30s all the way into the early 2000s. Many of these movies promise to transport you across the globe.
1. Breakfast at Tiffany's (1961)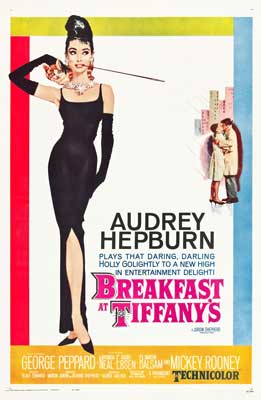 The winner of two Academy Awards and five Grammys, Breakfast at Tiffany's is iconic. Based on the novel by Truman Capote, Audrey Hepburn stars as Holly Golightly, a jaded young woman in New York City who is used to being "kept" by older, wealthy men.
She meets a handsome neighbor who is with a wealthy, older woman but wants to be a writer. Hiding from love and happiness in their current situations, will they find it in one another?
2. The Philadelphia Story (1940)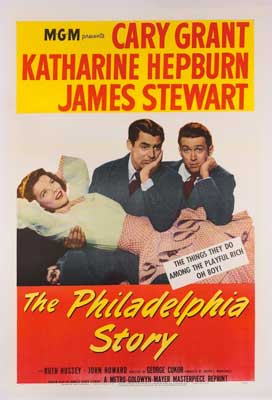 Classic romantic comedies don't get much better than The Philadelphia Story, starring Katherina Hepburn, Cary Grant, and James Stuart.
Tracy Lord is a Philadelphia socialite who has divorced her husband Dexter because of her father's disapproval and Dexter's drinking. She now plans to marry nouveau riche man, George Kittredge. The wedding will be covered by a reporter, Mike, who plans to enlist the assistance of Dexter.
While Tracy isn't fooled by their ruse, they threaten to bring her father's infidelity into the mix and she agrees to let them cover the wedding. Naturally, as the wedding draws closer, she finds herself being pulled towards each of the three men. Watch even more movies featuring weddings across genres.
3. Gone With the Wind (1939)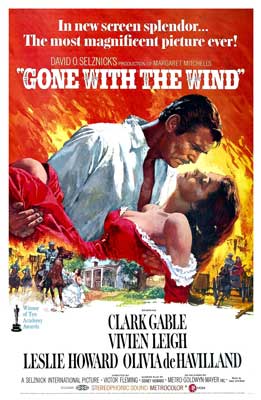 Based on the novel by Margaret Mitchell, Gone With the Wind is an epic romance spanning the Civil War and Reconstruction Era. The film stars Vivien Leigh as heroine Scarlett O'Hara and Clark Gable as Rhett Butler.
Southern Belle Scarlett lives a privileged life on her family's cotton plantation. With the dawn of the Civil War, things dramatically change for Scarlett, and the film follows her struggle to survive the tragic events of the war. Alongside the historical context, lie the love affairs between Scarlett and Charles Hamilton, Ashley Wilkes, and Rhett Butler.
Heavily criticized later on for romanticizing the South during the Civil War, we'd consider Gone With the Wind to be one of the more controversial classic romance films. This was not the case years ago, however, as the film was the Academy Award recipient for Best Picture, Best Director, Best Actress, Best Supporting Actress, and six others! Watch with awareness, and also consider watching these Southern Gothic film alternatives.
4. It Happened One Night (1934)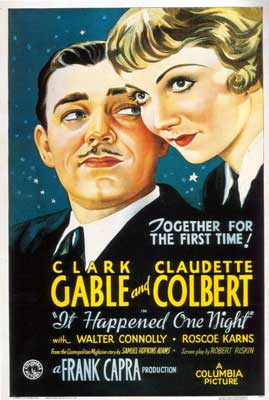 A romantic screwball comedy by Frank Capra, It Happened One Night follows spoiled heiress Ellie Andrews, played by Claudette Colbert. Against her father's wishes, Ellie has run away to elope with King Westley, a pilot and schemer. Along the way, she meets reporter Peter Warne, played by Clarke Gable. He agrees to help Ellie get to her husband if he gives her a story exclusive.
Naturally, though, the two develop romantic feelings together amidst their humorous adventure. Considered one of the greatest films ever made, It Happened One Night is one of only three movies to ever win all top five Academy Awards.
5. Casablanca (1942)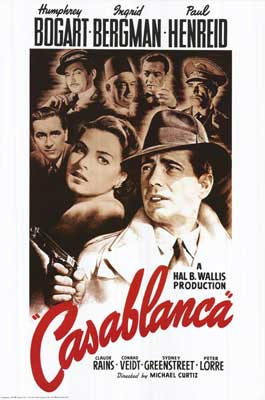 When it comes to the best classic romance movies, does anything top Casablanca? Set in WWII French Morocco, Humphrey Bogart plays Rick Blaine, an American expat and café owner.
"Of all the gin joints, in all the towns, in all the world" his ex-lover, Isla, played by Ingrid Bergman, shows up at his, accompanied by her husband, Victor Lazlo. With the Nazis on Victor's tail, they want Rick's help getting them out of Morocco. Will Rick keep them there for his own benefit or amusement? Or, does he still love her enough to help her with his own heartbreak?
Winner of an Academy Award for Best Picture and Best Actor, Casablanca represents the very best of old film and its ability to invoke dozens of emotions. If you like Casablanca you might also enjoy these movies set in France filled with love stories.
6. An Affair to Remember (1957)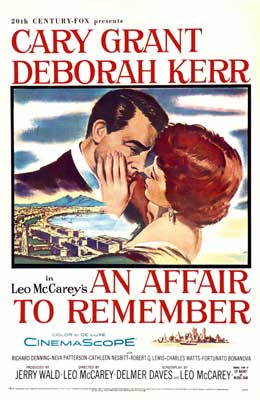 Nickie and Terry, played by Cary Grant and Deborah Kerr, have numerous chance encounters while onboard a cruise from Europe to New York. They fall for one another despite each being engaged to others.
They agree to meet at the top of the Empire State Building in six months if their feelings remain after the time has gone by. But tragedy prevents Terry from meeting Nickie, and he fears she has married or moved on. An Affair to Remember is one of the most heartbreaking classic love movies, especially when the two reunite years later to learn the truth.
7. Roman Holiday (1953)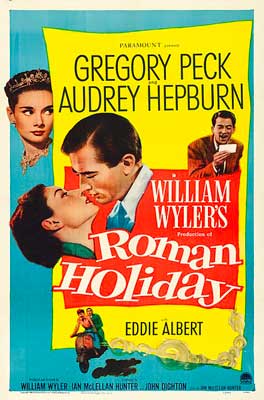 We all know that Audrey Hepburn is the queen of old, romantic movies. In Roman Holiday she delights as Princess Anne, who is tired of her life's demands and takes a night off while in Rome. When a sedative from her doctor kicks in, she falls asleep on a park bench and is found by Joe Bradley, played by Gregory Peck, a reporter who doesn't recognize her.
He brings her back to his apartment to let her sleep off what he presumes is intoxication. When he learns Anne's real identity, he promises his editor an exclusive. Of course, romance gets in the way, as it always does.
Roman Holiday is one of our favorite Italian Romance Movies, and the gorgeous backdrop doesn't hurt.
8. Sabrina (1954)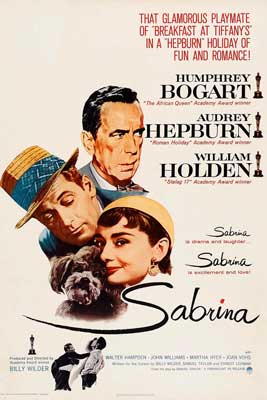 Sabrina is a romantic comedy by director Billy Wilder starring Audrey Hepburn, Humphrey Bogart, and William Holden. The daughter of the wealthy Larabee family's chauffeur, Sabrina has always had eyes for David Larabee. It seems that Sabrina may finally have her chance after she returns home from two years in Paris.
Their potential romance meets a roadblock, however, in the form of David's brother Linus. Linus, who runs the family business, is invested in David's impending marriage to an heiress to secure a business merger. In trying to stop David and Sabrina, however, Linus might just fall for her himself.
9. West Side Story (1961)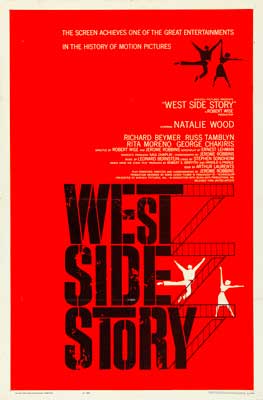 One of the best classic romance movies, West Side Story, based on the musical of the same name, is another Academy Award winner for Best Picture. A modern-day Romeo and Juliet, the film tells the ill-fated story of star-crossed lovers, Maria and Tony.
Set on the Upper West Side, two gangs battle for control of the New York City streets. One led by Riff, the other by Bernardo. Riff's best friend Tony ends up involved with Bernardo's sister, Maria. Though the two love one another desperately, there can be no happy ending amongst rivals.
10. An American in Paris (1951)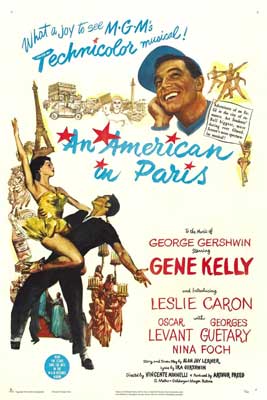 We just love musical romantic comedies. Inspired by George Gershwin's symphonic poem, also called An American in Paris, the film stars Gene Kelly as Jerry, a post-WWII American veteran who remains in Paris after the war.
He tries to make a living as a painter and catches the eye of Milo, an older, wealthy American heiress who wants more than his art. Jerry, however, is more interested in Lise, whom he doesn't realize is the girlfriend of his friend, Henri. In the end, only one of them can get the girl. Travel to France with even more great movies.
Take The Uncorked Reading Challenge!
Travel around the world with our Uncorked Reading Challenge. Never be late to the party with unique new book releases. Get the latest movie and book lists straight to your inbox.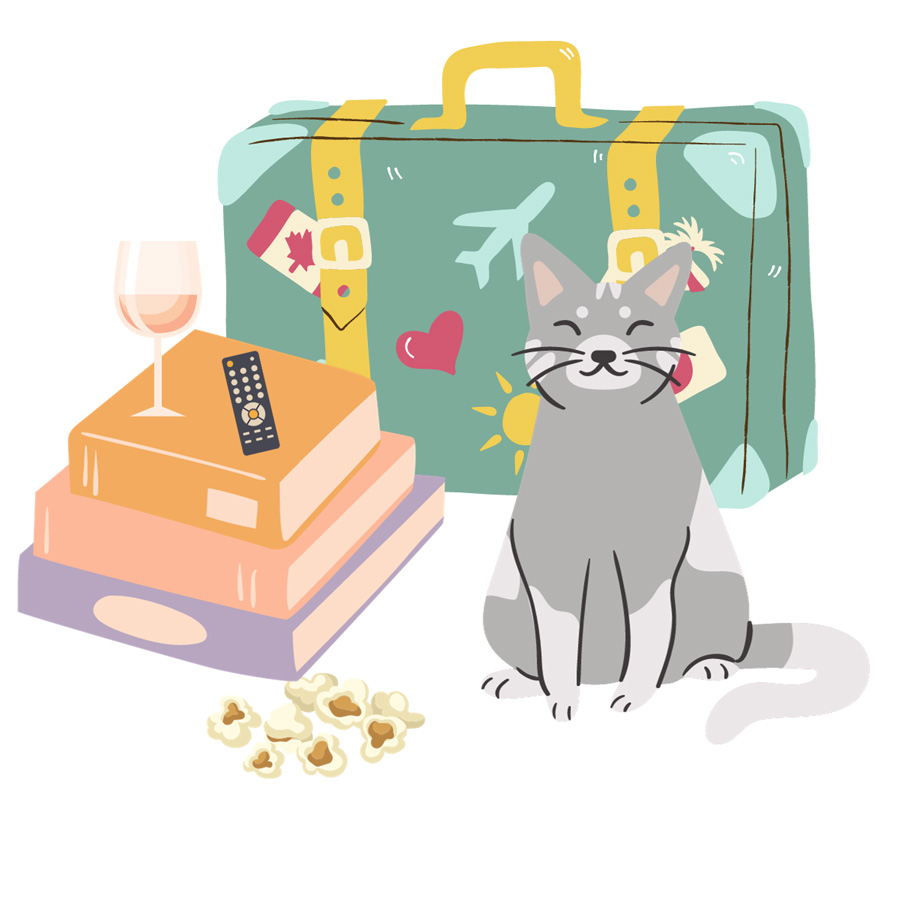 11. Some Like It Hot (1959)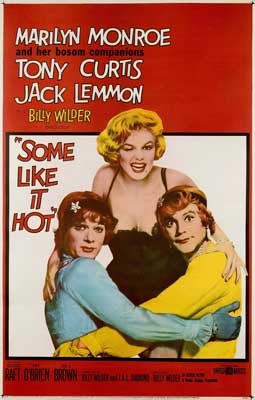 A Billy Wilder screwball comedy starring Marilyn Monroe, Tony Curtis, and Jack Lemmon, Some Like It Hot has become one of the funniest classic romance movies of all time.
After witnessing a mob murder, Joe and Jerry, two male musicians, flee by joining an all-female band and dressing as women to disguise themselves. Things become humorously complicated when the men, as their female personas, befriend Sugar.
When they arrive in Miami, Joe – as himself – pretends to be a millionaire to woo Sugar, and Jerry (as his female persona) is pursued by a real millionaire. Of course, all the while, the mafia is closing in on the duo.
12. When Harry Met Sally (1989)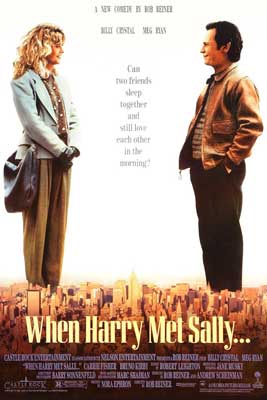 Harry and Sally, portrayed by Meg Ryan and Billy Crystal, have been good friends for years. On a car ride home one night, the two argue about whether men and women could truly be friends; would the "sex part" get in the way? When Sally thinks Harry makes a pass at her, she angrily leaves, intending to never see him again.
The two cross paths twice over the next ten years, and finally agree to give friendship a go. While things start off platonic, feelings begin to develop for both Harry and Sally. After a number of awkward encounters, attempts at other relationships, and missed signals, the two find themselves at a crossroads.
When Harry Met Sally is one of those classic love story movies that gave rise to the friends-to-lovers trope. While the initial question remains unanswered, the film certainly gives us all the feels.
13. Dirty Dancing (1987)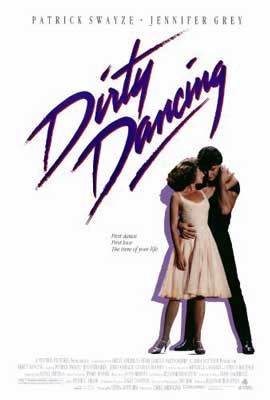 Baby is less than thrilled about spending the summer in the Catskills at a resort with her parents. But when she is enlisted by Johnny to be his new dance partner, her summer suddenly has some excitement.
The two begin falling for one another, but Baby's father forbids her from seeing Johnny, believing he is up to no good and responsible for getting another woman pregnant. Baby, however, won't be put in a corner, and she is determined to see their big dance through.
We love that parts of Dirty Dancing were filmed in Lake Lure, North Carolina, especially with a few Asheville-area locals on The Uncorked Librarian team. Think of the watermelon-carrying scene…
14. Pretty Woman (1990)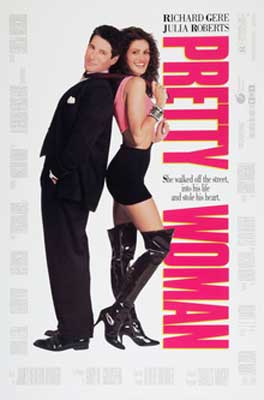 One of the most loved classic romance films from the 90s, Pretty Woman follows Edward and Vivian, played by Julia Roberts and Richard Gere, and their unlikely romance.
Edward, a corporate raider, unknowingly finds himself in Hollywood's redlight district, and, after stalling his car, ends up hiring Vivian, a prostitute, to drive him to his hotel. They spend the night together, and Edward enlists Vivian to pose as his girlfriend for his upcoming business meetings.
Edward grows closer to Vivian, and he offers to help get her off the streets, providing her with a home and an allowance. But Vivian does not want to be treated like a prostitute or an object; what she's after is her knight in shining armor to come and save her. Will it be Edward?
15. The Wedding Singer (1998)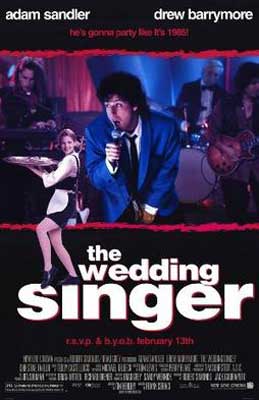 Robbie Hart, a wedding singer is devastated after being left at the altar by his fiancee. Swearing off marriage himself, he agrees to help Julia plan her upcoming wedding to Glen.
But as Robbie learns more about Glen and his indiscretions, he begins to develop feelings for his friend. What makes this film so lovable, though, is the awkwardness between Robbie and Julie and how it constantly interferes with what could be.
Adam Sandler and Drew Barrymore don't disappoint in making this one of our favorite comedic yet classic romance movies with a happy ending. Watch even more rom-com wedding movies like The Wedding Singer sure to make you laugh.
16. The Notebook (2004)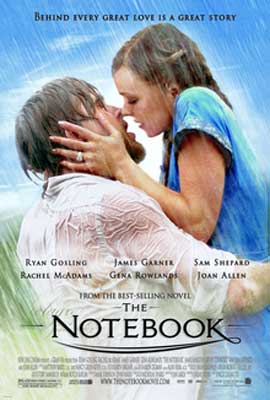 Has anyone not seen The Notebook, the epic romance surrounding two young lovers who had the odds stacked against them? Blue-collar worker Noah, played by Ryan Gosling, and rich girl Allie, played by Rachel McAdams, are passionately in love. However, her parents do not approve of his class status. Noah leaves to fight in WWII, and it seems their romance has ended.
Allie moves on with another, wealthier, man, but when Noah returns to town, it is evident that their romance hasn't ended. Based on the Nicholas Sparks book, and in true Sparks fashion, the film will leave you in tears, in the best and worst ways possible. There is a mind-blowing twist.
Sparks writes many books set in North Carolina, even though The Notebook was filmed in SC.
17. Brokeback Mountain (2005)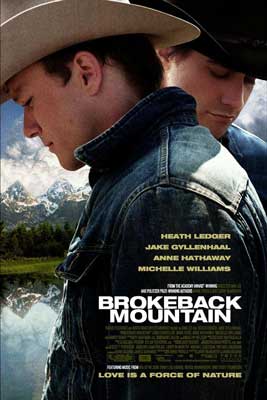 Jake Gyllenhaal and Heath Ledger star as Jack and Ennis, respectively, two ranch hands who are hired as sheep herders in 1960s Wyoming. One night on Brokeback Mountain, Jack drunkenly makes a pass at Ennis that is eventually reciprocated.
Despite both marrying, the two maintain their impossibly "forbidden" romance over the course of the next twenty years. Though one of the new movies on our list, Brokeback Mountain will go down as one of the most heartbreaking classic love movies of all time.
18. Titanic (1997)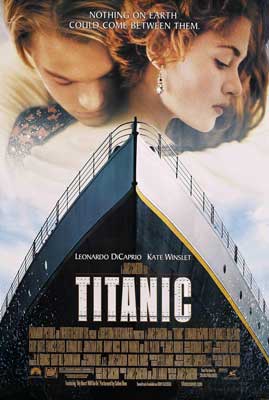 An Academy Award winner for Best Picture and one of the highest-grossing films of all time, Titanic deserves a spot on this list. Kate Winslet and Leonardo DiCaprio star as Rose and Jack, two passengers aboard the ill-fated ship.
Rose is sailing first class with her family and fiance, while artist Jack snags a ticket in the cheaper cabins. The two couldn't come from more different backgrounds, yet they meet and fall in love, in somewhat of a forbidden romance.
It doesn't take spoilers to know there's no happy ending here. Still, the story of Jack and Rose is genuine, tragic, and timeless.
19. Love Actually (2003)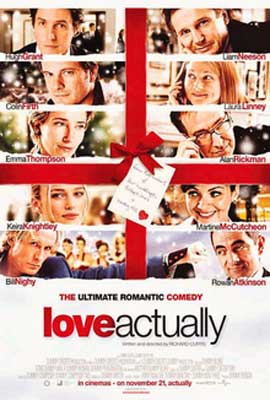 Starring Hugh Grant, Keira Knightley, Colin Firth, and a dozen other A-List actors, Love Actually follows the definition of love and what it actually means through ten different storylines.
The film features love triangles, cheesy lines (think: to me, you are perfect), ordinary and famous Londoners, and a love-sick teenager. While love looks different for them all, it is the connection running through every individual in each story. Consider it one of those old romantic movies that's become a bit of a cult classic, but we absolutely adore it, nonetheless. Romantical British movies are our jam!
20. P.S. I Love You (2007)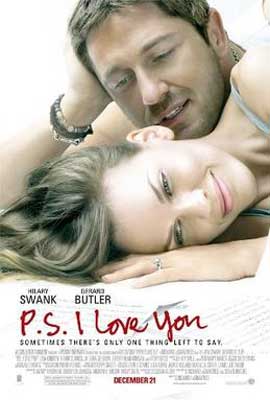 Of all of the best classic romance movies on our list, none make us cry like P.S. I Love You. When Holly, played by Hilary Swank, learns that her late husband Gerry, played by Gerard Butler, has left her ten letters to help her move on and cope, she embarks on the journey of a lifetime.
As she travels through their past and abroad to Ireland, she recounts their epic love story, which was both ordinary and extraordinary in so many ways. She faces her grief, learns to laugh, and might even find the courage, through his undying love, to begin anew.
Gerry is certainly the romantic we all hope for, and we just love a good movie that transports us to Ireland.
What are your favorite older romance movies to watch? Let us know in the comments!
You Might Also Enjoy: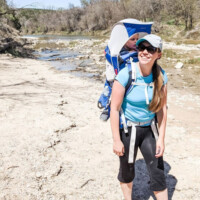 Tori (pronouns: she/her) is a mom to two boys, living in New York but adventuring everywhere, usually with a toddler on her back. She's an avid traveler, nature junkie, and writer, encouraging families to get outside and start exploring the world. When she's not hiking or traveling, you can find her lost in a book, watching Bravo reruns, or obsessively decluttering her home. Tori owns the family and adventure blog, Explore with Tori.