25 Top Movies Set In France To Watch Before Going
Laugh, cry, and fall in love with these atmospheric and thought-provoking movies set in France sure to transport you there. From Paris to Provence, spark that wanderlust, while also gaining insight into French history.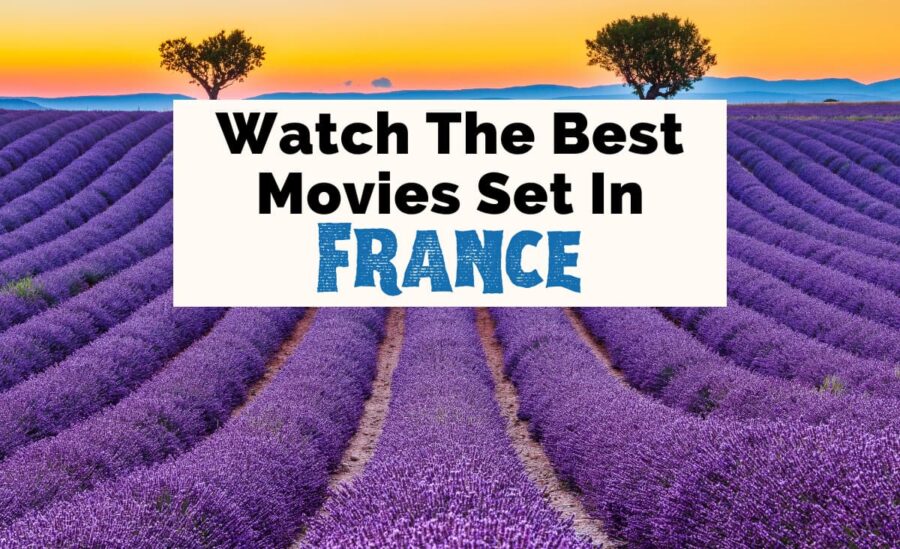 French Cinema Has Perfected The Art Of Entertainment
French cinema is well-known for its skilled political and social commentary and unique artistic – and oftentimes creative – approach. Many of the stories are character-driven, filled with emotion, and place a strong emphasis on storytelling. It's also no secret that French films debut all over international film festivals, raking in the awards.
Of course, films set in France promise an international flair and interest too – and not all are made by French film producers and directors. Many showcase France's top tourist attractions and breathtaking landscapes. Who can resist that delicious French cuisine? Below, uncover just a few of our favorites, showcasing a variety of actors and producers.
Best Contemporary Movies Set In France
These are our top picks for more recent movies released after 2000. Meet eccentric characters, and learn more about WW2. Many of these award-winning films are popular with both critics and viewers. However, the box office numbers aren't always in agreement.
Amélie (2001)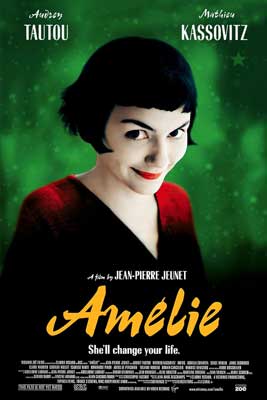 If you mainly enjoy contemporary movies based in France, the first one that probably comes to mind is Amélie, a French romantic comedy directed by Jean-Pierre Jeunet.
The titular quirky heroine, played to perfection by Audrey Tautou, decides to overcome her personal struggles with grief and loneliness by bringing happiness to others.
The film was famously overlooked for the Cannes Film Festival in the year of its release because the selectors watched a version without its iconic score (composed by Yann Tiersen) and deemed it "uninteresting." Legions of critics and fans proved them wrong when it went on to become the highest-grossing and most highly acclaimed French movie that year.
Watch even more of the best romance movies from and set in France.
Midnight In Paris (2011)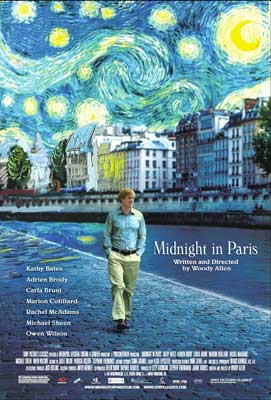 Okay, yes, Woody Allen is very canceled. However, there are so many brilliant stars in Midnight In Paris –like Owen Wilson, Rachel McAdams, and Adrien Brody – that we cannot cancel the entire film.
The fantasy-comedy sees a struggling screenwriter drawn back in time to early 20th century Paris, rubbing shoulders with ex-pat icons like Zelda Fitzgerald, Gertrude Stein, and Ernest Hemingway.
Midnight In Paris premiered at the 2011 Cannes Film Festival and went on to win major critical acclaim, including an Academy Award for Best Original Screenplay. It's the perfect movie to watch if you enjoy fantasy mixed with romance.
Moulin Rouge! (2001)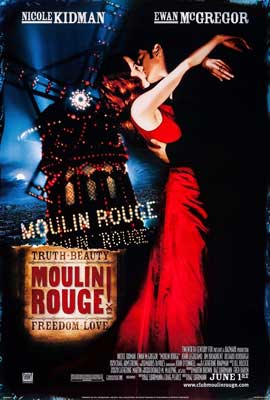 Most tourists might be drawn to Paris by the Eiffel Tower and the Arc de Triomphe, but French cinema fans always make time to see the Moulin Rouge. The late-night hot spot is immortalized in Baz Luhrmann's musical drama Moulin Rouge!, one of his famous Red Curtain Trilogy films.
The story follows a young English poet, played by Ewan McGregor, as he falls in love with the club's cabaret star and side-hustle courtesan, played by Nicole Kidman.
The masterstroke is the use of MTV generation music, popular songs contrasting perfectly with the melodrama of the plot and the glamor of the City of Light location. Francophiles will most enjoy Moulin Rouge! – and if you are looking for even more, try these Paris-set books to read afterward.
The Truth (2019)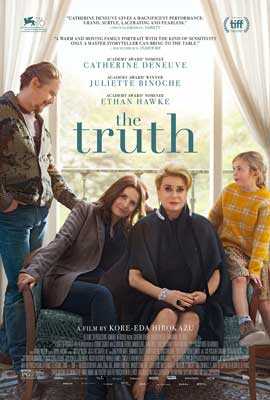 The release of The Truth was almost entirely overshadowed by news of the COVID-19 pandemic. This is a real shame as it could have been one of the most popular movies set in France in recent years – if anyone had been allowed to leave the house to see it.
The story follows a showbiz family – aging actress Fabienne Dangeville (played by Catherine Deneuve) and her screenwriter daughter Lumir (played by Juliette Binoche) – as they reunite for the publication of Fabienne's memoir.
The tension is off the charts, and the leading ladies are fantastic, though it must be said that Ethan Hawke, as Lumir's husband, Hank, also plays his part to perfection.
Hugo (2011)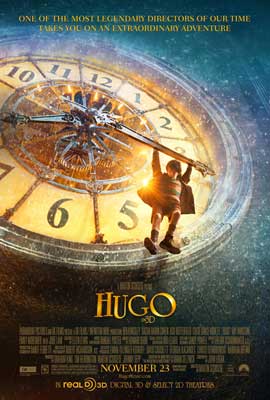 Hugo is one of the most widely-lauded and critically acclaimed movies, but it was a real flop with audiences upon release. And let's be real, this is very strange for a Martin Scorsese film!
The story – about a young boy who lives alone in the Gare Montparnasse railway station in Paris and is lured into adventure – failed to resonate with cinema-goers. And yet, the Academy came calling, with eleven nominations (more than any other film that year).
Critics have praised Hugo's extravagance, stimulating cinematography, and impressive soundscape. However, none of this made much of a difference at the box office. It just goes to show: good and popular don't always go hand in hand!
Le Divorce (2003)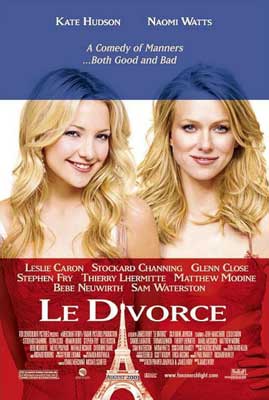 If you're looking for a traditional romantic comedy, move along. Le Divorce takes the tropes of the rom-com genre and turns them on their heads. It might still have a happily ever after, but no one's going to make it through this "love" story unscathed.
Kate Hudson and Naomi Watts co-star as American girls trying to figure out love in the city that's most famous for it. There are legal disputes over possibly forged artwork, infidelity, murder, fashion, and – of course – divorce.
Leslie Caron shines in her supporting role as a meddling mother-in-law, and you're sure to get a few laughs out of the inevitable clashes between French and American customs.
Ratatouille (2007)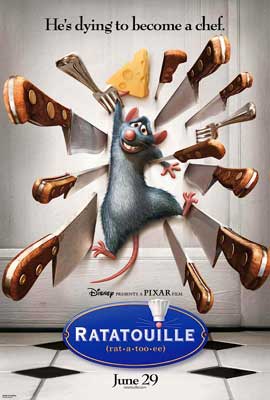 On the face of it, Ratatouille sounds ridiculous: a rat dreams of becoming a chef, and forms an unlikely alliance with a garbage boy in a French restaurant, using him as a puppet to live out his fantasy. How could that possibly stand up as one of the best films set in France?
And yet, it does; it was even voted by international critics to be named one of the 100 greatest motion pictures of the 21st century and won the Academy Award for Best Animated Feature in the year of its release.
Children delight in the flashy Pixar production, while adults revel in the warm nostalgia and quick humor of this delicious tale playing out on screen.
Inglourious Basterds (2009)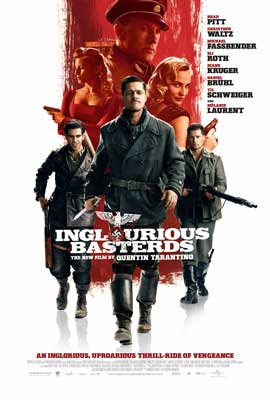 If you're tired of the same old plots in movies that take place in France during WWII, Quentin Tarantino has made something special just for you. Inglorious Basterds is an alternate history, showing the possible outcomes of assassination plots against Nazi leaders.
From the opening scene, with an SS soldier interrogating a French farmer he suspects of harboring Jewish refugees, this film will have your jaw dropping and your gut churning.
After its premiere at the Cannes Film Festival in 2009, it went on to become Tarantino's highest-grossing film to date and received a slew of Academy Awards and BAFTA Awards nominations and wins.
A Good Year (2006)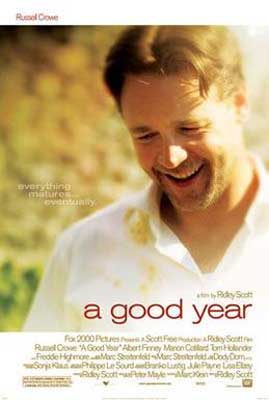 A Good Year might have been a box office bomb, but the cinematography is stunning and the performances aren't as bad as some snooty critics made out.
Russell Crowe plays Max, a workaholic finance guy with fond memories of childhood summers spent at his uncle's vineyard in the south of France. After his uncle's death, Max returns to the vineyard and finds himself caught between his high-stress big-city life and the romance of winemaking.
There are inheritance dramas, romantic dramas, accidents, and miscommunications – dramas galore in this cozy French film. You know we are huge fans of any vineyard-set movie here at TUL. Santé!
Dunkirk (2017)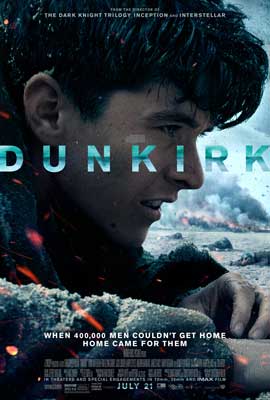 Remember when everyone was all abuzz about Dunkirk because Harry Styles had his first acting role in it? It's a shame that all the brouhaha overshadowed the quality of the film itself, which was lauded by critics not only as one of the best movies set in France but also the best war films of all time.
Christopher Nolan spent decades refining his vision and planning the production of this WWII story, told in three parts (from land, air, and sea). The result is an incredibly evocative depiction of the evacuation of Dunkirk in 1940.
The film received a slew of Academy Award and BAFTA Award nominations, securing wins for sound, mixing, and editing.
Movies Based On Real People
With history lovers on our team – and an undergrad history major – we love a good biopic. While some of these movies might make bigger concessions for the big screen, it doesn't mean they are any less devour-worthy. Learn more about French and non-French figures based in France with these movies.
La Vie En Rose (2007)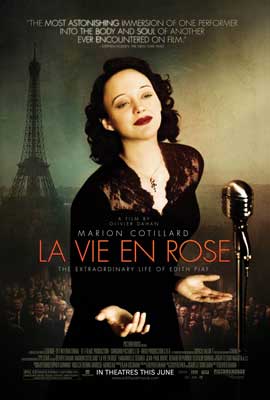 We've all heard, and maybe even been moved to tears, by Édith Piaf's signature song, La Vie En Rose. This biographical musical film, directed by Olivier Dahan and starring French actress Marion Cotillard, explores the story behind the song through a non-linear series of events drawn from Piaf's life.
Cotillard's performance is mesmerizing, earning her the Academy Award for Best Actress in 2007 – the first time it was awarded for a French-speaking role. It's undoubtedly one of the best internationally co-produced films about one of the country's greatest musical exports.
Marie Antoinette (2006)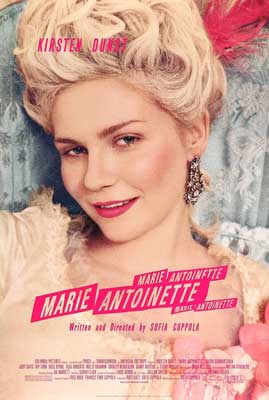 "Let them eat cake!" Sofia Coppola had a vision for telling the story of the last Queen of France before the French Revolution, which she brought to life in Marie Antoinette.
With Kirsten Dunst in the titular role, this visually stunning and arresting film captures the decadence and discordance of life in the court at Versailles. Coppola offers a stylized vision of a turbulent time in French history, humanizing its most polarizing figures for a modern audience.
This is one of those great historical movies about France best enjoyed with a plate of delicious macarons and a glass of fine wine.
Julie & Julia (2009)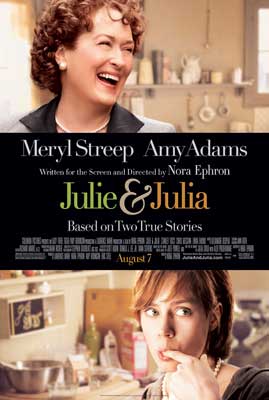 Why do so many of the best movies based in France revolve around food? Perhaps it's because French cuisine and French cooking have become emblematic of comfort, indulgence, and joy. Julia Child taught us that, as Julie Powell learns in Julie & Julia, the movie based on Powell's blog-cum-best-selling-memoir.
Powell lives in modern-day New York and seeks to break out of a lifestyle rut by cooking every single recipe from Julia Child's Mastering The Art Of French Cooking in one year. What makes this movie shine, though, is the parallel story playing out in Paris, with Meryl Streep starring as Julia Child, learning to cook and leaning on her wonderfully supportive husband, played by Stanley Tucci.
Along with some of our favorite stars of all time, with a Smithie on our team, we are always pretty biased toward Julia Child.
Colette (2018)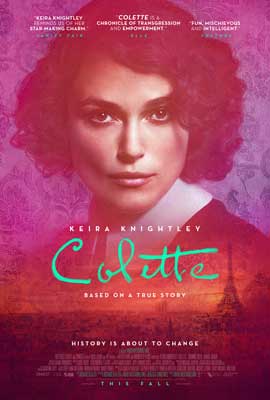 Colette tells one of the greatest literary stories you've probably never heard, with Kiera Knightley shining in one of her signature period drama roles.
This biopic seeks to restore the name and reputation of Sidonie-Gabrielle Colette, a girl from rural 19th-century France who was swept up in the deception of her libertine husband. Forced to ghost-write her husband's bestselling novels, she becomes the unseen hand behind his apparent genius.
With romantic affairs, high-stakes conflict, and fascinating true history, this is one of the best movies for book lovers.
Coco Before Chanel (2009)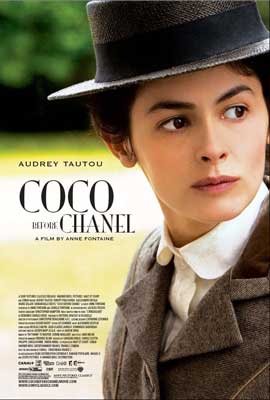 Coco Chanel, beyond the grave, no doubt hopes she's remembered for her classy suits and fragrant perfumes – but there was a lot more to her life than that, not all of it glamorous.
The biopic Coco Before Chanel explores her early life, from an Aubazines orphanage to a cabaret bar to the arm of a rich Englishman. Though the film's timeline ends before her more controversial choices during World War II, it provides a lot of context for them.
Naturally, fashion is the film's strongest point, winning one of the coveted Cesar Awards for Best Costumes. No collection of France-set movies is complete without this tribute to the country's iconic designer.
Inspired By Favorite Books
From well-known French classics to bestselling and popular fiction, watch the best movies based on your favorite books set in, about, and from France.
The Da Vinci Code (2006)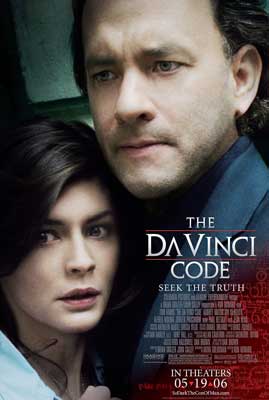 It's fitting that the ultimate airport thriller became one of the best movies to watch on a plane. The Da Vinci Code took the world by storm, first in print and then on screen.
Fans – including us – forgive the clunky dialogue and factual reaches as they follow symbologist Robert Langdon (played by Tom Hanks) on a scavenger hunt through France's most recognizable artworks and landmarks.
With the help of French cryptologist Sophie Neveu (Audrey Tautou) and eccentric expert Sir Leigh Teabing (Geoffery Rush), Langdon hunts down a treasure that has been jealously guarded for centuries, pursued by creepy emissaries of a pious religious order. Sure, it's schlocky, but it'll keep you distracted on your flight to Paris.
And, for fans of Dan Brown, his other bestselling novel, Angels & Demons, went on to become a fast-paced thriller set in Rome and at the Vatican.
The Hunchback Of Notre Dame (1996)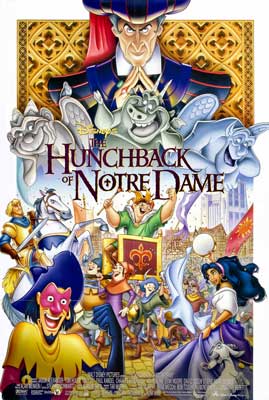 It's a toss-up whether the story of The Hunchback Of Notre Dame is better known as the epic Victor Hugo novel or one of the most perennially popular Disney kids' movies set in France – it really depends on who you ask.
The millennials who grew up watching and rewinding a tired VHS copy might be surprised to know just how much of the Disney animation was actually drawn from Hugo's original text. Sure, they played down the antiziganism and attempted genocide, and focused more on the star-crossed lovers angle, but it's still a remarkably close read of one of the most popular stories of 19th-century France.
Les Misérables (2012)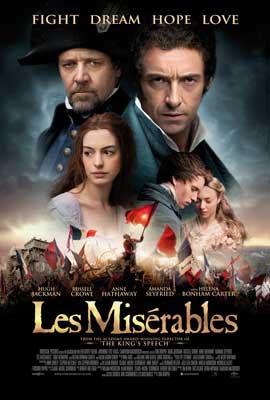 Anne Hathaway's hair! Russell Crowe's singing! Love it or hate it, no list is complete without Les Misérables. Victor Hugo's greatness truly fell victim to – or thrived from – the big screen.
The story follows Jean Valjean, a parolee on the lam who seeks redemption in caring for a factory worker's daughter. It's set in 19th-century France and plays out across the lead-up to the June Rebellion.
This epic film was decades in the making and smashed opening-day records for musical films upon its release. Although some of the vocal performances drew harsh criticism, the adaptation still stands as one of the most visually stunning and emotionally arresting movies about France.
Chocolat (2000)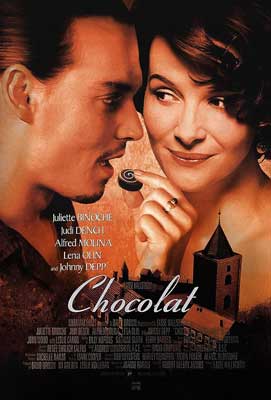 Anyone with a sweet tooth will love Chocolat, one of the most delicious films set in France. It's based on the 1999 novel by Joanne Harris, translating its subtle magical realism to the screen.
Juliette Binoche stars as a single mother who opens a chocolaterie in a small village in the French countryside; her confections slowly begin to change the lives of the locals, who overcome their biases and repair their broken relationships by the end credits.
This is a wonderful, feel-good film, perfect to watch snuggled up on the couch with a family block of Cadbury's finest. It's truly one of our favorites as foodies and romance lovers. Plus, if religion isn't quite your jam and going against the grain is, you'll cheer for Vianne.
The Hundred-Foot Journey (2014)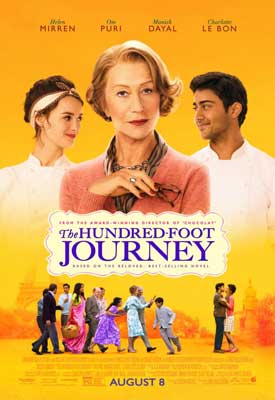 When Steven Spielberg and Oprah Winfrey come together, you just know you're going to get something uplifting that's beautiful to watch.
The Hundred-Foot Journey takes a standard comedy set-up – a head-to-head battle between a swanky Michelin-star restaurant and an up-start home-style Indian eatery – and transports it to southern France, with the imitable Helen Mirren in a leading role. The restaurateurs enter into a battle for the hearts and palates of locals, with sabotage and insults played for laughs.
Critics have called it "the most soothing brand of cinematic comfort food," the perfect description for one of the most delightful movies based on equally worthy books.
Perfume: The Story of a Murderer (2006)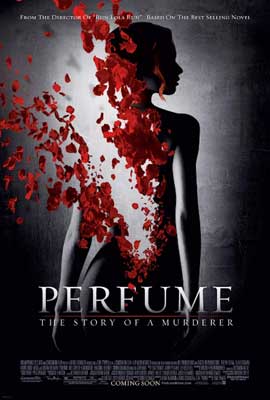 It took over twenty years for Patrick Süskind's novel about a serial killer to make it to the silver screen, but Perfume: The Story of a Murderer was worth the wait.
It opens with the sentencing of a notorious murderer, then flashes back to show how a young orphaned boy with a preternatural sense of smell became the monster on trial.
The cinematography of this film is spectacular, making it one of the most visually impressive movies based in France, as well as one of the most captivating. You won't find yourself rooting for this anti-hero, but you won't be able to look away all the same. We highly suggest reading the book before you watch the movie.
Take The Uncorked Reading Challenge!
Travel around the world with our Uncorked Reading Challenge. Never be late to the party with unique new book releases. Get the latest movie and book lists straight to your inbox.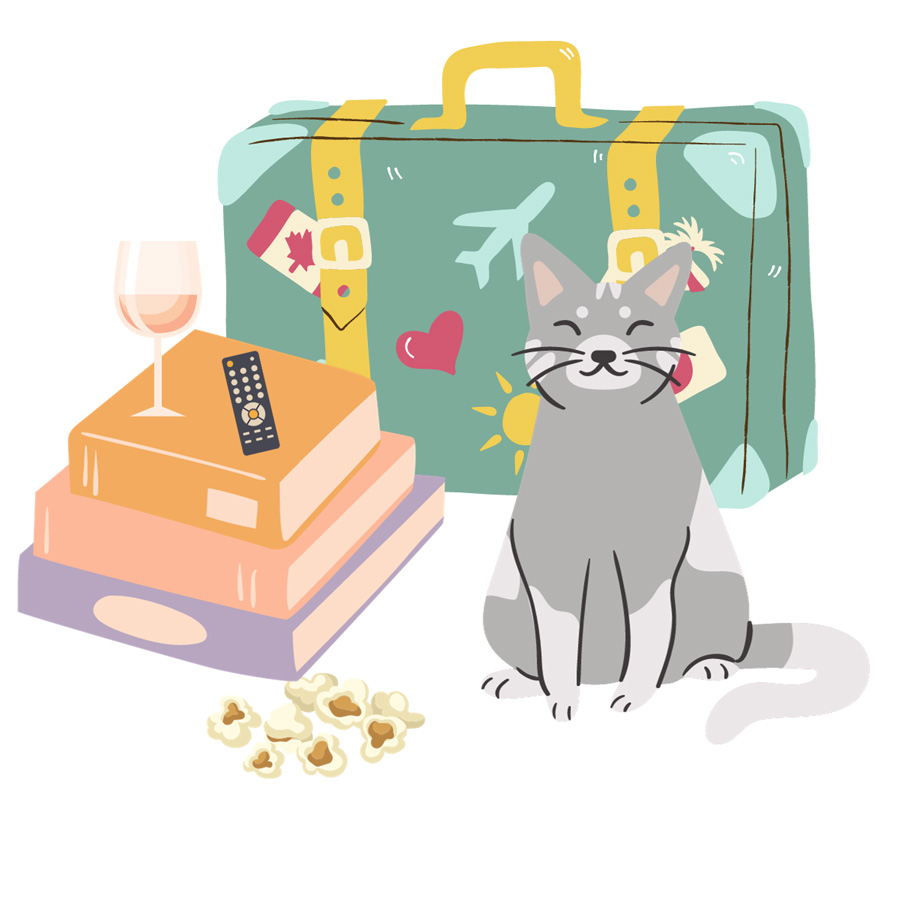 Older Movie Releases
Here at The Uncorked Librarian, our writers (and readers) champion new releases as well as older cinema. For lovers of those timeless films, these are just a few more titles we recommend pre-2000s. You might also enjoy our timeless movie romance list featuring a few films set in France.
To Catch a Thief (1955)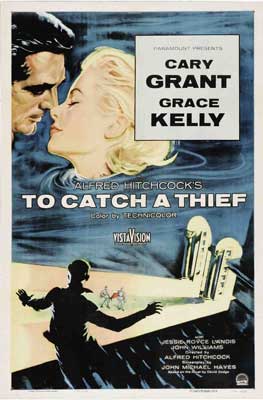 Alfred Hitchcock's oeuvre is broader than most people realize. Along with high-stakes horror and spooky suspense, he also directed one of the best crime dramas.
In To Catch A Thief, Cary Grant stars as a retired cat burglar who sets out to prove he is not responsible for a series of jewel heists on the French Riviera. The beautiful setting is the perfect backdrop for the intricately plotted whodunnit, with many reviewers citing it as the film's strongest element.
If you like to watch the dubiously wealthy scheme together, betray each other, and undertake ill-advised love affairs, this is the perfect Hitchcock film for you.
An American In Paris (1951)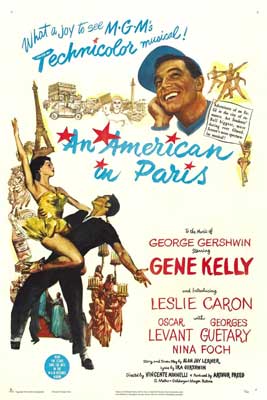 An American In Paris is definitely one of the best movies that take place in France – we're still watching it over seventy years later, and its title has slipped into the lexicon.
The musical romantic comedy stars Gene Kelly as Jerry Mulligan, a WWII veteran living in Paris as an artist. It's best remembered for its dance sequences, including a 17-minute ballet scene at the film's climax, and music composed in large part by George Gershwin (fun fact: he also wrote the poem for which the film is named).
It went on to win a slew of awards, most notably the Academy Award for Best Picture, alongside Best Story and Screenplay, Best Costume Design, Best Scoring of a Musical Picture, and more.
Funny Face (1957)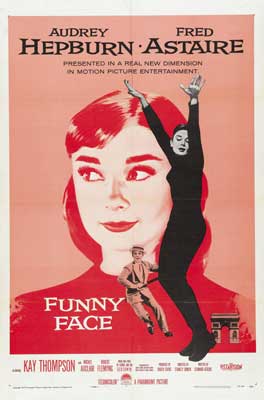 It's hard to imagine being as beautiful as Audrey Hepburn and yet still feeling self-conscious about your "funny face"- but that's what she asks us to believe about her character in Funny Face.
Hepburn plays an unassuming bookseller turned fashion model while Fred Astaire plays the photographer who sees her potential (and falls in love with her, to boot).
George and Ira Gershwin were riding high off their Academy Award wins for An American In Paris, and thought they had another hit on their hands when it was released; unfortunately, it flopped, only to be revived when Hepburn shot to stardom with My Fair Lady in 1964.
Ever After (1998)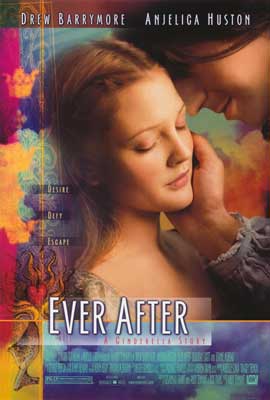 Live-action remakes might be all the rage now, but Ever After was way ahead of the curve when it first came out in the '90s. It's a realistic take on Cinderella, set in 16th-century France.
Don't worry, the stepmother is still wicked, the shoe is still made of glass, and the Prince is still charming – it's just that the only 'magic' is the chemistry between the two leads, played by Drew Barrymore and Dougray Scott. Pull this one up when you're after movies set in France that you can watch with the entire family.
Where to grab top movies and books:
Express VPN – Using Virtual Private Networks (VPNs) allows you to view movies worldwide – and they help keep your information safe. Our writers couldn't have such diverse film reviews without a VPN.

Amazon Prime Video – Stream thousands of ad-free movies and TV series on demand with Prime Video.

Audible Plus: From Amazon, listen to Amazon Originals, podcasts, and audiobooks. They add new titles every week.
Travel Across Europe With More Movies
We love a good movie to transport you abroad. A few more of our favorite lists include: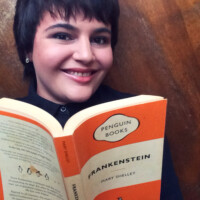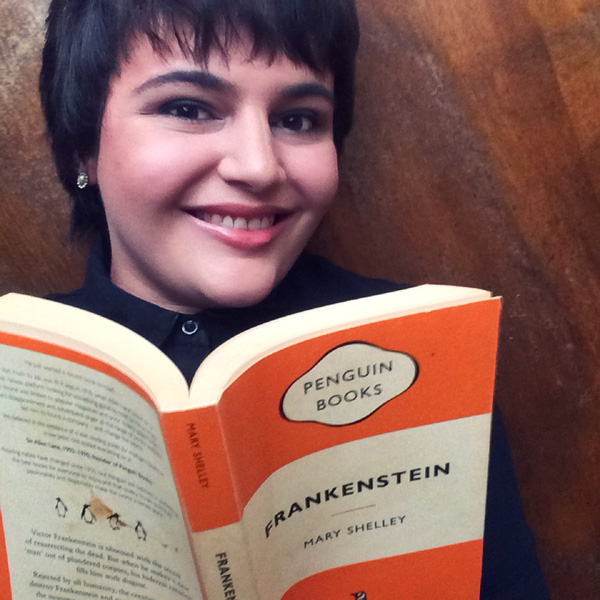 Sheree (pronouns: she/her) is a writer and book reviewer living on the land of the Gadigal people of the Eora nation (known as Sydney, Australia). She has been reviewing books on her blog, Keeping Up With The Penguins, since 2017. She reads books of all kinds and shares her thoughts on them all across the internet.