Travel across Europe with the best movies about Greece. These Greek films are sure to transport you there and enhance your trip.
If you are looking for movies set in Greece, we have just the list for you.
From noir thrillers and movies about Ancient Greece to love stories and Greek mythology, this Greek movie list will have something for everyone.
Of course, many of us have watched or heard of cult classic films about Greece including The Sisterhood of the Traveling Pants and Mama Mia! These movies make us want to sing and dance along with the characters.
But what about darker films set in Greece like Dogtooth and Miss Violence? Or, movies about Greece that teach us more about politics, war, and history?
If you are traveling to Europe via armchair or plane and are hoping to learn more, we are sharing the best movies about Greece to make you laugh, cry, think, dance, and sing. Let's get started.
*Please know that since our readership is based largely in the U.S., we try to pick Greek movies that are easily accessible and available in America.
Read some of the best books set in Greece too!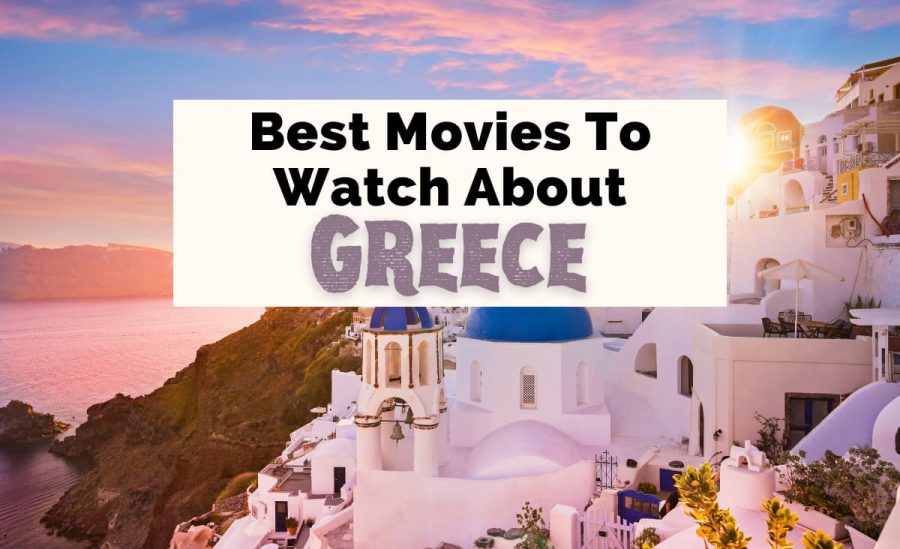 Watch your favorite films about Greece here:
1. Start your trial of Amazon Video for movies and tv series on demand.
2. Try Audible Plus.
3. Find books via Kindle Unlimited Membership Plans.
14 Best Movies About Greece
By Dagney McKinney
1. 300 (2007)
As the armies of Xerxes spread across Ancient Greece, dealing death to all those in their path who do not bow to their God-King, resistance appears in the form of King Leonidas and his Spartan people.
Taking with him only a small but exceptional force of 300 soldiers, Leonidas and his "personal bodyguards" head to Thermopylae to meet the armies of Xerxes head-on, proving to him that there are those in the world who will submit to no one.
Told in flashback from the point of view of one of Leonidas' loyal Spartan soldiers, this highly stylized visual rollercoaster is an adaptation of the graphic novel of the same name by Frank Miller.
Both works are a retelling of the real Battle of Thermopylae which occurred in 480 BC, though movies about Ancient Greece rarely ramp up the drama and mythological aspects of the story to as much of an extreme degree as this one does.

Watch 300: Amazon Prime | Buy The Movie
2. The Sisterhood of the Traveling Pants (2005)
Having been close friends for almost all of their lives, Maryland teenagers Carmen, Tibby, Bridget, and Lena are about to spend their first-ever summer apart.
Before they head their separate ways, the girls find a pair of jeans while out shopping that, for some reason, manages to fit each of them perfectly.
Because of this, they decide to share the jeans over the course of the summer. Each of them gets the same amount of time with the jeans before sending them on to the next.
But little do they know that those jeans will lead each of them into some life-changing and sometimes fortuitous situations.
As movies about Greece go, this is some pure, heartwarming fare. Fortunately, even though there are four stories on the go, all of the four friends' narratives are well-balanced with each other, with none of them feeling any less explored than the others
While the girls begin their adventure in the US, there's some globetrotting to be enjoyed as each of the women head to their summer destinations, including South Carolina, Mexico, and of course, Greece.

Watch The Sisterhood of the Traveling Pants: Amazon Prime | Buy The Movie
3. Mamma Mia! (2008)
During the run-up to her wedding, young bride-to-be Sophie wants her father to give her away at the altar. However, she does not know for sure who that is, though there are three different men who it could be.
In order to find out who is the real father, she invites them all to the Greek island of Kalokairi, where she intends to spend time with them and find out the truth.
The plan is a secret, and Sophie and the three men have to work hard to avoid letting the secret out while making sure that the wedding goes according to plan.
Movies set in Greece don't get more feel-good than this. The ensemble cast is star-studded, the dance choreography is extravagant, and the soundtrack full of classic ABBA pop songs simply cannot be beaten.

Watch Mamma Mia!: Amazon Prime | Buy The Movie
4. Boy on a Dolphin (1957)
In this little gem from the tail end of the golden age of Hollywood, we find young and fiery Phaedra diving for sponges off the coast of the Greek island of Hydra.
While diving one day, she accidentally discovers the wreck of a ship on the seabed.
The ship is filled with artifacts, including a gold statue of a boy on a dolphin. When she brings it ashore on the island, the local people rejoice that the precious statue has been returned to them.
However, the discovery of the boy on the dolphin brings the attention of other interested parties, who have wildly different ideas on what to do with it.
This movie helped launch the Hollywood career of Sophia Loren, who gives a great performance as the fiery diver Phaedra.
It almost goes without saying that the scenery and locations are also gorgeous, as you would expect from most movies about Greece.

Watch Boy on a Dolphin: Amazon Prime | Buy The Movie
5. Zorba the Greek (1964)
On a trip to Greece to reopen an old mine in the hope of curing his writer's block, the half Greek half British Basil runs into a man named Zorba.
After convincing Basil to take him along on his journey, the pair have a series of increasingly dramatic and farcical situations.
These encounters include villagers who fall in and out of love, seemingly impossible logging machines, dangerous knife fights, and the occasional tragic death.
Zorba the Greek is one of the more philosophical films about Greece on this list. Despite the sometimes surreal nature of the events taking place, Basil has his life enriched by the brash yet gregarious Zorba.
The journey they take together makes for a memorable study of the nature of friendship.

Watch Zorba the Greek: Amazon Prime | Buy The Movie
6. Rembetiko (1983)
Rembetiko combines historical drama with music as we see a 40 year period of early 20th century Greece.
We follow the life of the popular singer Marika, from her birth in Turkey in 1917 through her deportation to Greece at the age of seven, the turbulent years of her youth, and her life as a singer of rembetiko music (a Greek equivalent of the blues).
There's a lot of tragedy in Marika's life, so if you're having a movie night of films about Greece make sure to watch a happy one after this.
But though the movie is melancholy and soulful (just like rembetiko music itself) it is also an excellent insight into the changing cultural landscape of Greece in the run-up to the Second World War.

Watch Rembetiko: Read More On IMDb | Buy The Movie
7. The Two Faces of January (2014)
Rydal Keener is an American working as a tour guide in Athens, but for some extra cash, he scams tourists.
Chester MacFarland is a con artist visiting Greece with his wife Colette, and the two take an instant liking to Rydal – though instinctively they don't trust him.
But while in Athens, the law catches up to Chester. A detective shows up at his hotel room with a gun, intending to bring him back to the US. A struggle ensues and Chester accidentally kills the detective.
Now the couple must put their trust in Rydal in order to stay one step ahead of the law.
Based on the Patricia Highsmith novel of the same name, The Two Faces of January is one of the best movies about Greece, and a non-stop noir thriller.
You might remember Highsmith from Strangers On A Train, one of the best classic train books.

Watch The Two Faces of January: Amazon Prime | Buy The Movie
8. Clash of the Titans (1981)
In the age of myths and legends, young Perseus – grandson of the god Zeus – is plucked (literally) from a simple fishing life and placed in the city of Joppa.
After solving a riddle and becoming betrothed to Andromeda, the Princess of Joppa, Perseus finds himself having to save the city from the wrath of the goddess Thetis.
Thetis will send the dreaded Kraken to destroy Joppa unless Andromeda is sacrificed to it instead.
To do this, Perseus must use his guile and cunning – and a few gifts from his divine relatives – to find the only thing that can defeat the Kraken: the eyes of the gorgon Medusa.
This is one of the defining fantasy movies about Ancient Greece. The visual creativity is very high, and leads to plenty of spectacle on display throughout the film.
Clash of the Titans also features some classic Ray Harryhausen stop-motion special effects, most notably for the tense confrontation with Medusa and for the Kraken itself.

Watch Clash of the Titans: Amazon Prime | Buy The Movie
9. Jason and the Argonauts (1963)
This swords-and-sandals Hollywood take on the legend of Jason's quest for the Golden Fleece is a classic of 1960s cinema.
When Pelias usurps the throne of Thessaly by killing the king, there is a prophecy that one of the dead king's children will return to avenge him.
That child is Jason, a man protected by the goddess Hera, and the true king of Thessaly.
In order to help his claim to the throne, Jason gathers a crew of men to sail with him to collect the Golden Fleece – an item of great renown that is said to be guarded by fearsome beasts.
Aboard his ship, the Argo, Jason, and his Argonauts embark on a quest that will be fraught with danger and adventure in equal measure.
There are plenty of great monster sequences in this film, most notably the fight scene featuring multiple stop-motion skeleton warriors, which is one of the most iconic scenes from all movies set in Ancient Greece.

Watch Jason and the Argonauts: Amazon Prime | Buy The Movie
10. Dogtooth (2009)
Dogtooth is a horror drama about three adults (son, older daughter and younger daughter) trapped inside their home by their controlling and manipulative parents.
The three children have never left the house and have been told their entire lives it isn't safe and one isn't ready to venture outside until they lose a dogtooth.
Though they are adults, they remain in a state of permanent childhood, being rewarded for good behavior with childish things like stickers. Bad behavior is always met with physical abuse.
I won't lie to you, Dogtooth is bleak and bizarre, but there is a dark humor to it. However, it is also an examination of abuse and power, and it definitely isn't one of the most uplifting films set in Greece.

Watch Dogtooth: Amazon Prime | Buy The Movie
11. Z (1969)
This French-Algerian film by French-Greek director Costa-Gavras is actually a thinly veiled look at an important moment in Greek politics: the 1963 assassination of Grigoris Lambrakis.
Z is one of the best films about Greece's tumultuous political history and perfect for fans of political thrillers.
The film tells the story of The Deputy and The Examining Magistrate, who are fictionalized versions of Greek politicians Grigoris Lambrakis and Christos Sartzetakis, respectively.
The film captures Costa-Gavras' bleak view of Greece's politics at the time and the uncertainty felt by many in the country.
Of course, the most unnerving aspect of Z is that because it's never explicitly set in one place, it could be anywhere dealing with similar issues.

Watch Z: Amazon Prime | Buy The Movie
12. Miss Violence (2013)
Miss Violence opens with an incomprehensible tragedy: during her eleventh birthday party, Angeliki jumps to her death from the family's apartment balcony.
The family believes it must have been an accident. They seemingly have no idea why Angeliki would want to end her life, and in fact, was having fun celebrating with her parents and siblings.
So what would possibly cause an eleven year old to jump off a balcony?
Miss Violence is one of my favorite movies about Greece. However, this film definitely won't be for everyone as it is relentlessly heartbreaking and deals with a lot of dark topics. But if you like macabre realism, this is the film for you.

Watch Miss Violence: Read More On IMDb
13. The Moon-Spinners (1964)
Many people dream of going on vacation to a beautiful Greek island, meeting a handsome stranger and falling in love.
In The Moon-Spinners, young Nikky Ferris does just this when she meets Mark at a wedding party on the island of Crete.
But this isn't your typical romance, because it turns out Mark has gotten himself mixed up in a jewelry smuggling plot, and he'll be lucky if he makes it off the island alive.
Now Nikky and her aunt Frances – who is traveling with her – are in trouble as they don't know who to trust in the Crete village of Elounda.
The Moon-Spinners is one of the most fun mystery adventure movies set in Greece, and as most of the film was actually filmed in Greece, you'll get to enjoy stunning views as you try to unravel the mystery.

Watch The Moon-Spinners: Amazon Prime | Buy The Movie (2003) | Read More On IMDb
14. Eleni (1985)
Based on the memoir of the same name, Eleni is one of the most moving films about Greece.
Greek-American journalist Nicholas Gage was born in the northwestern Greek village of Lia but was evacuated during the Greek Civil War with his siblings.
Unfortunately his mother, Eleni, never left Lia and Nicholas never saw her again.
As an adult, Nicholas decides to return to Greece and put his investigative skills to work to discover the truth behind his mother's death.
The film is told in the present day in the USA through flashbacks, as Nicholas visits Lia and works to find out what happened to Eleni during the war.
If you are interested in movies about Greece's more recent history (as opposed to movies about ancient Greece), Eleni will give insight into the tumultuous period during the Greek Civil War.

Watch Eleni: Amazon Prime | Buy The Movie
Save The Best Movies Set In Greece For Later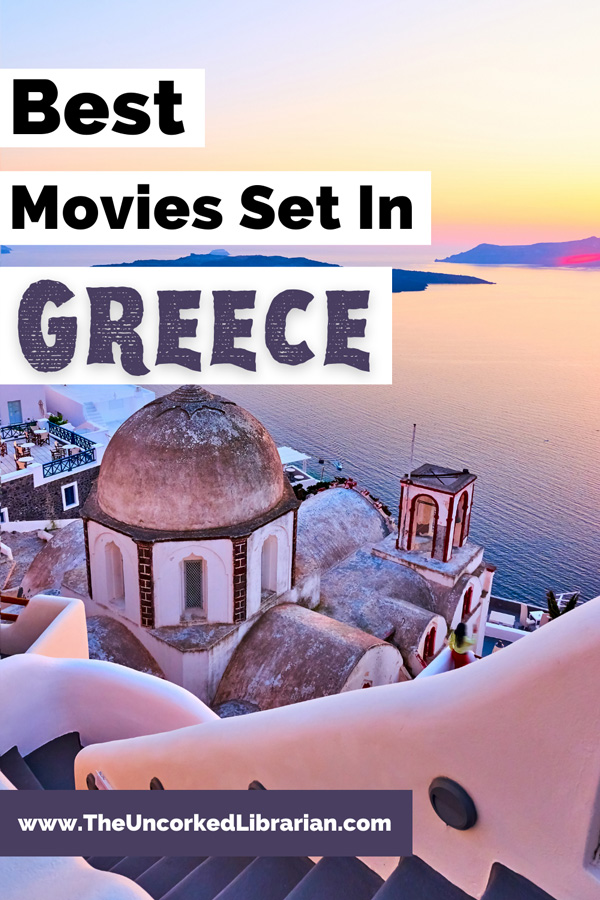 Watch your favorite movies about Ancient Greece and so much more here:
1. Start your trial of Amazon Video for movies and tv series on demand.
2. Try Audible Plus.
3. Find books via Kindle Unlimited Membership Plans.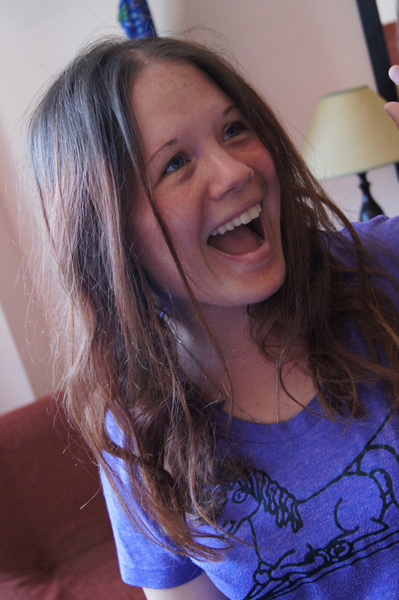 Thank you to TUL contributor, Dagney McKinney from Dark Distractions
Dagney (pronouns: any) is a neurodivergent writer who loves all things macabre and weird. She likes outrageously spicy food, long walks through graveyards, and historical tangents. You'll most likely find her wandering around somewhere quiet or underground, buying salt, or whispering to camels.
What are your favorite films about Greece?
Which films set in Greece do you love to watch? Do you have any favorite movies about Ancient Greece? Let us know in the comments.
Looking For More To Watch? Head Over To:
Movies Set Around The World
Norwegian Films
Movies About Italy
Irish Movies
Best Polish Films
Or, Pick Up A Book:
Best Books About Greece
Books Set On Islands
Books On Greek Mythology