14 Best Movies About Norway To Watch Now
Travel across Europe with the best movies about Norway. These Norwegian films are sure to transport you there and enhance your trip.
If you are looking for Norwegian movies, we have just the list for you. Find thrillers and WWII movies about Norway along with friendship stories and Norse mythology.
Watch as people take unexpected journeys and overcome their fears with new friends. Uncover trolls and monsters while on great adventures.
So, let's travel to Europe via armchair with the best Norwegian movies to keep you on your toes, transport you there, and teach you more.
Of course, 'best' is subjective, and we'd love to know your favorites in the comments.
*Please know that since our readership is based largely in the U.S., we try to pick the best Norwegian films that are easily accessible and available in America.
Don't miss these great Norwegian books too!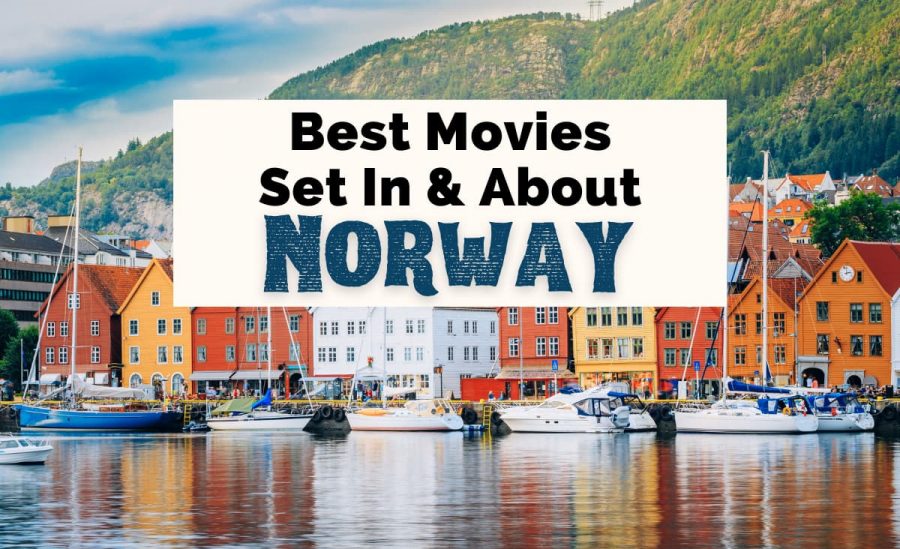 Watch your favorite Norwegian films here:
Express VPN – Using Virtual Private Networks (VPNs) allows you to view movies worldwide – and they help keep your information safe. Our writers couldn't have such diverse film reviews without a VPN.

Amazon Prime Video – Stream thousands of ad-free movies and TV series on demand with Prime Video.

Audible Plus: From Amazon, listen to Amazon Originals, podcasts, and audiobooks. They add new titles every week.
14 Best Movies About Norway
By Dagney McKinney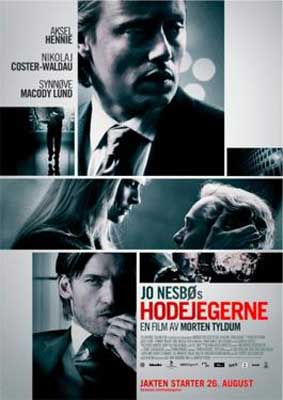 1. Headhunters (2011)
Roger Brown is a very successful headhunter at the top of his game. He leads a lavish lifestyle, and everything seems to be going very well for him.
However, Roger's job – while well paid – is not enough to provide him with the finances he desires, so he also steals expensive paintings from his clients on the side.
One day, after being introduced to a new prospective client, Roger discovers that he happens to be in possession of a particularly rare and valuable painting – one that could set Roger and his wife up for good.
But upon stealing the painting, Roger discovers that his new client is perhaps far more than just another businessman.
Soon, the bodies start appearing, and Roger is not only on the run but also doesn't know who to trust anymore.
Based on the novel of the same name by Jo Nesbø, Headhunters is a thriller through and through and is justifiably one of the most internationally well-known movies about Norway.

Watch Headhunters: Amazon Prime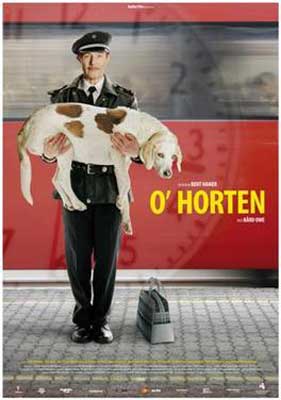 2. O'Horten (2007)
On the eve of his retirement after 40 years of being a train driver, Odd Horton accidentally misses the last train he was to drive on his final day of work.
Left standing on the platform, with his life seemingly as bereft of real meaning as the empty tracks in front of him, he then ends up taking an unexpected journey of self-discovery.
On his personal odyssey, he encounters plenty of unexpected things, including a man who says he can see much better while he's blindfolded, a hidden side to Odd's senile mother, and misadventure trying to sell a boat in an airport.
Norwegian films often border on the surreal. This deadpan comedy is no exception. However, its melancholy vibe is also incredibly charming.

Watch O'Horten: Amazon Prime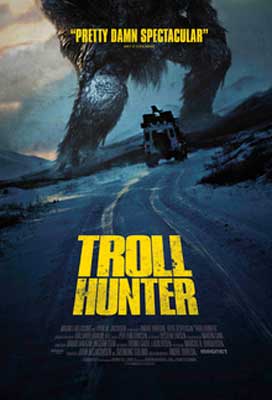 3. Troll Hunter (2010)
A group of Norwegian college students decides to make a documentary film about illegal bear poaching. Their main subject is Hans, who tries to get them to leave him alone. The student film crew follows him anyway.
When they end up in a forest after dark, they suddenly encounter Hans fleeing from some kind of creature, which attacks and wounds one of the students.
It turns out, trolls are real – they're kept secret by the government, and Hans is one of the few people who hunts them.
This is one of the more underrated Norwegian movies to take on urban fantasy.
Because of the filmmaker student characters, there's a lot of handheld camerawork in a similar style to The Blair Witch Project, though with a much higher production value.

Watch Troll Hunter: Amazon Prime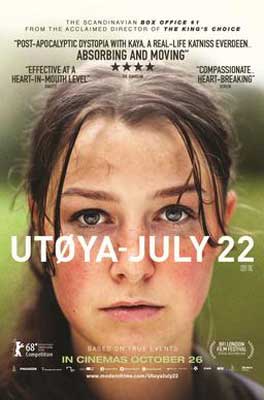 4. Utøya – July 22 (2018)
Kaja and her younger sister Emilie are attending a summer camp organized by the Norwegian Labour Party on the island of Utøya in the year 2011.
On July 22nd, a bomb explodes from inside a van parked in the executive government quarter of the city of Oslo.
While emergency services scramble to deal with the ensuing fallout in the city, everyone at the summer camp carries on as normal, believing themselves to be far enough removed from it all on the island.
However, when shots begin to be fired near the camp, panic erupts and people scatter. Kaja finds herself not only struggling to stay alive but also desperately searching for her sister.
Based on the real-life events of the Norway 22/07 attacks, this is one of the most serious movies about Norway on this list. This is a difficult watch, but an important film nonetheless.

Watch Utøya – July 22: Read More On IMDb
5. Lords of Chaos (2018)
Lords of Chaos tells the story of the rise in popularity of Norwegian black metal music. This is a biographical study of one of its most prominent members: Euronymous, guitarist and founding member of the band Mayhem.
While trying to escape his traditional Norwegian upbringing, 17-year-old Euronymous begins to craft what he believes to be "true Norwegian black metal".
With his band Mayhem, the group stages various publicity stunts that shock, disgust, and captivate audiences in equal measure.
Over time, things start to spiral out of control, culminating in acts of arson, violence, and eventually, murder. This is one of the best Norwegian movies to cover the 1980s/90s metal music scene.

Watch Lords of Chaos: Amazon Prime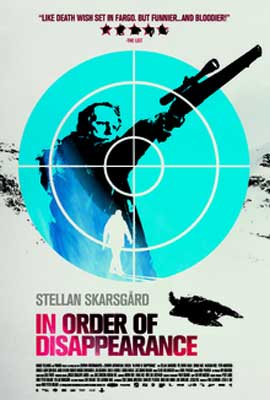 6. In Order of Disappearance (2014)
Upstanding snowplow driver Nils is left in anguish when his son is discovered dead from an apparent overdose of heroin.
The police refuse to look closer into the death, ruling it an addict's suicide. Nils knows his son was not a user and vows revenge on those who killed his son.
When Nils learns that those responsible are part of a drug-peddling group of gangsters, he begins on a journey of violence, pitting criminal organizations against each other in a rivalry that will have deadly consequences.
If bleak gangster revenge thrillers are the best Norwegian movies in your eyes, then this will make for a perfect evening's entertainment for you!

Watch In Order of Disappearance: Amazon Prime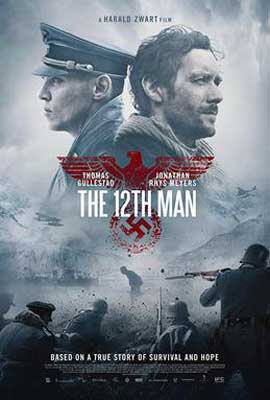 7. The 12th Man (2017)
Set in 1943, as World War II ravages Europe, this historical drama focuses on the true story of Jan Baalsrud and his incredible story of survival.
Following a failed mission to sabotage German military facilities, 12 Norwegian resistance fighters find themselves betrayed by a local German sympathizer and under fire.
Detonating their explosives in order to escape, the enemy captures all but one of the saboteurs.
Jan Baalsrud, the 12th man, must now brave brutal weather conditions and enemy patrols as he tries to make his way into neutral Sweden, in one of the most grueling Norwegian films about survival against the elements.

Watch The 12th Man: Amazon Prime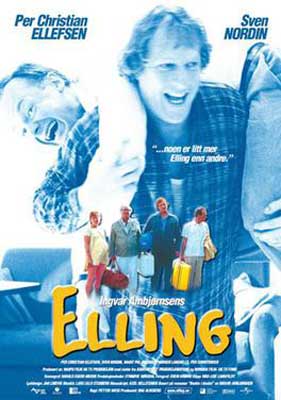 8. Elling (2001)
Elling is an introverted, eccentric 40-year-old individual who has lived with his mother all his life. When she dies, Elling is sent to live in an institution. It's here he meets the larger-than-life, gentle yet female obsessed Kjell.
Together, they forge an unlikely friendship. When both are relocated to live together in their own apartment, they encourage each other to overcome their mutual fear of everyday living.
When even going out for groceries is a challenge, it turns out what you really need is a friend.
Arguably Norwegian film's variation on the odd couple formula, Elling and Kjell's misadventures are tragic, comic and unexpected in equal measure.

Watch Elling: Amazon Prime | Read More On IMDb
9. Before Snowfall (2013)
From Norwegian-Kurdish writer-director Hisham Zaman comes a road movie/coming-of-age odyssey about family honor, dignity, and love.
When his older sister flees from the prospect of an arranged marriage, it is up to 16-year-old Siyar – as the oldest man of the house – to bring her back and restore the family honor.
Beginning with being wrapped in plastic and lowered into a truck full of oil, he will have to travel through Turkey, Greece, Germany, and eventually Norway on the trail of his older sister.
On the way, he meets Evin, a young girl in Istanbul. Together they travel from east to west on a journey that's as interesting as it is beautiful.

Watch Before Snowfall: Read More On IMDb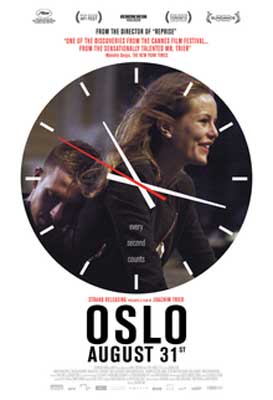 10. Oslo, August 31st (2011)
Oslo, August 31st is a gritty slice-of-life look into the troubles of a former drug addict as he takes a day away from rehab. This is definitely one of the more serious movies about Norway on this list.
When he is given a day's leave from his rehab clinic in Oslo, Anders initially attempts to drown himself in the river.
However, when he cannot bring himself to go through with it, he instead uses his time to prepare for a job interview and see some old friends in the city.
During a day filled with calls to ex-girlfriends, revelations from seemingly happy friends, and potential lapses in sobriety, Anders runs a gauntlet of little challenges that might mean disaster at every turn.

Watch Oslo, August 31st: Amazon Prime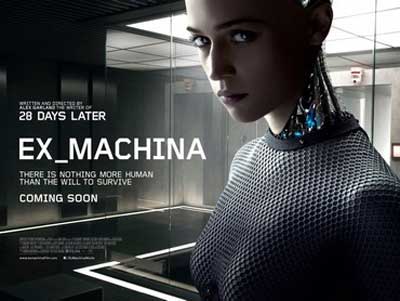 11. Ex Machina (2014)
A young programmer, Caleb, is selected to spend a week at the isolated home of Nathan Bateman, the CEO of the company he works for.
On his arrival, it turns out that Nathan wants Caleb to participate in a groundbreaking new experiment: determining the intelligence of the world's first true artificial intelligence.
To complicate matters, the A.I. he is to assess is in the body of a beautiful robot girl.
While not the most Norwegian of movies about Norway per se, Ex Machina does a great job of showcasing Norway's natural beauty when the cameras step outside the door of the Juvet Landscape Hotel in Valldalen, where part of the movie was filmed.

Watch Ex Machina: Amazon Prime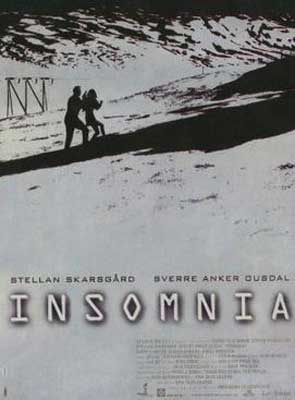 12. Insomnia (1997)
Two detectives – the Swedish Engström and the Norwegian Vik – are sent north to the town of Tromsø, which lies above the arctic circle and is currently experiencing 24-hour sunlight.
Their objective is to catch the killer of a 17-year-old girl who was found within the city limits.
During a plan to lure the killer back to the scene of the crime, Engström accidentally kills Vik and decides to cover up his mistake.
Unfortunately, the killer discovers what happens and begins a game of cat and mouse as each person tries to outwit the other.
This is one of the best Norwegian movies given Hollywood treatment with an English language remake.
While some might be familiar with the version starring Al Pacino and Robin Williams, this Norwegian original is still very much worth watching and packs a powerful punch.

Watch Insomnia: Amazon Prime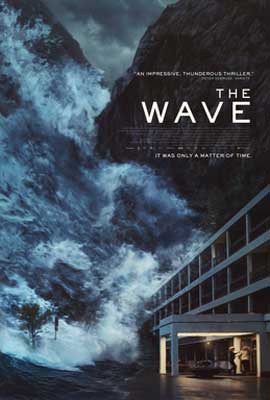 13. The Wave (2015)
If they keep making movies about Norway, chances are one of them would eventually be a big-budget blockbuster disaster movie, and The Wave is that movie.
In 1905, the town of Geiranger was leveled by a tsunami caused by a huge rockslide. Geologist Kristian Eikjord knows that since that day over 100 years ago the newly rebuilt and the inhabited town is running on borrowed time until it happens again.
He then makes a discovery that a landslide that would cause a similar catastrophe – with a wave upwards of 300 feet high – is alarmingly imminent.
Unfortunately, he and his family are trapped in the town, along with all the other residents. When disaster strikes, hopes for survival look bleak.

Watch The Wave: Amazon Prime
14. Ragnarok (2013)
According to Norse mythology, Ragnarok is the end of the world. For archaeologist Sigurd, however, it represents an impossible puzzle. And it's one he's determined to solve.
When one of his colleagues discovers a stone tablet with runes identical to an old Norse ship Sigurd has been studying, Sigurd believes them to be a treasure map leading to the answer.
Armed with the stone tablet and his deceased wife's extensive notes about Norse mythology, Sigurd sets off on an expedition to the most northern part of Norway to find answers with his two children and a small crew.
As our group of would-be adventurers leaves the edge of civilization and head into unclaimed wildernesses, they begin to make discoveries that shake the very foundations of what they know about history, about reality, and about monsters.
Fantasy adventure Norwegian movies don't get much better than this!

Watch Ragnarok: Amazon Prime
Save The Best Norwegian Movies For Later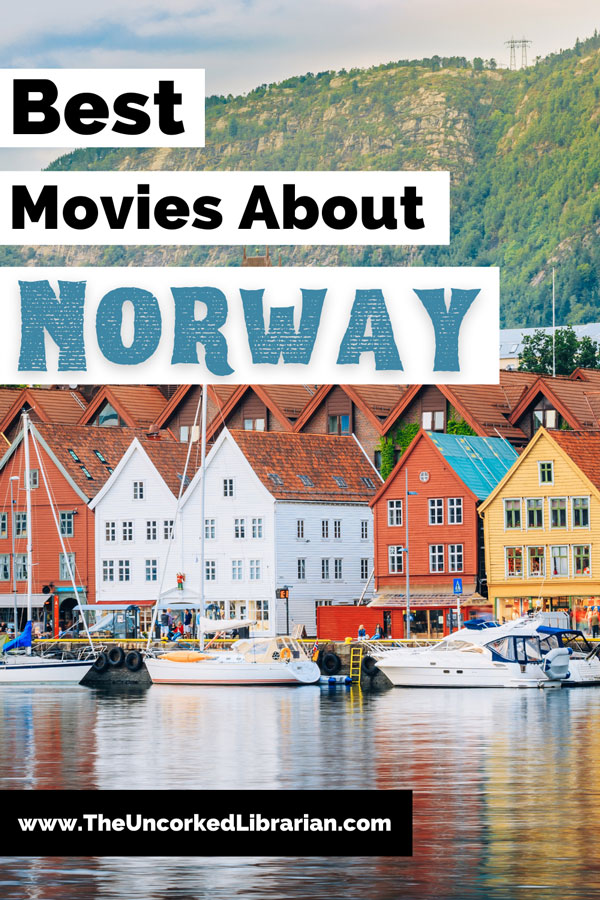 Grab the best movies about Norway here:
Express VPN – Using Virtual Private Networks (VPNs) allows you to view movies worldwide – and they help keep your information safe. Our writers couldn't have such diverse film reviews without a VPN.

Amazon Prime Video – Stream thousands of ad-free movies and TV series on demand with Prime Video.

Audible Plus: From Amazon, listen to Amazon Originals, podcasts, and audiobooks. They add new titles every week.
Thank you to TUL contributor, Dagney McKinney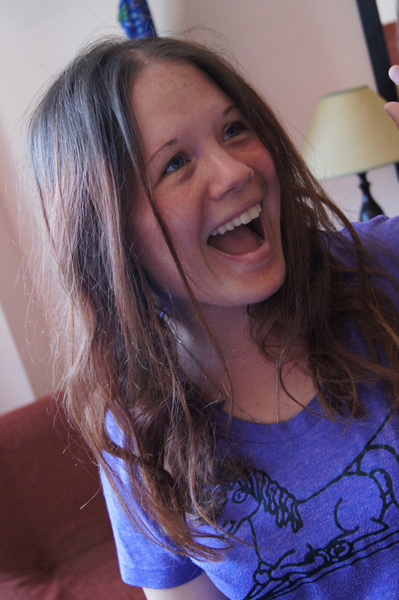 Dagney (pronouns: any) is a neurodivergent writer who loves all things macabre and weird. She likes outrageously spicy food, long walks through graveyards, and historical tangents. You'll most likely find her wandering around somewhere quiet or underground, buying salt, or whispering to camels.
What are your favorite Norwegian films?
Which movies about Norway have you watched and loved? Are there any we should add to our list? Let us know in the comments.
Travel With These Movies:
Movies Set In Greece
Italian Movies
Movies About Ireland
Polish Films
Movies From Across the World
Movies About Scotland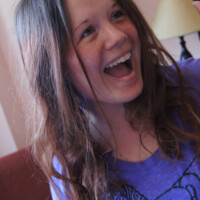 Dagney (pronouns: any) is a neurodivergent writer and book nerd who is drawn to all things weird and macabre. She also loves anything to do with fast cars, unhinged anti-heroes, and salt. When she isn't working or reading, you're likely to find her eating Indian food, playing board games, or hiding out somewhere dark and quiet, stuck down an internet rabbit hole. The easiest way to win her over is through cats and camels.