16 Incredible Polish Movies To Watch
Travel across Europe and beyond with gripping Polish movies – from, about, and set in the country – to watch right now.
Are you hoping to watch some of the best Polish films ever created?
Below, we are sharing WWII, fantastical horror, suspense, and satire movies about Poland, including stunning movies in Polish and a few scenic movies set in Poland to transport you there.
Many of these films depict the atrocities and horrors of war along with the emergence of courageous heroes.
Others promise to keep it light, offering up a few laughs and a little romance. Enjoy thrillers meant to keep you on the edge of your seat.
Plus, learn more about an infamous painter, a sinister mermaid, not-your-average gangsters, and even a cult leader.
Find the best Polish movies on Netflix, Amazon Prime, and your favorite streaming services. Let's get started!
Love both Polish films and books? Be sure to read the top books about Poland too.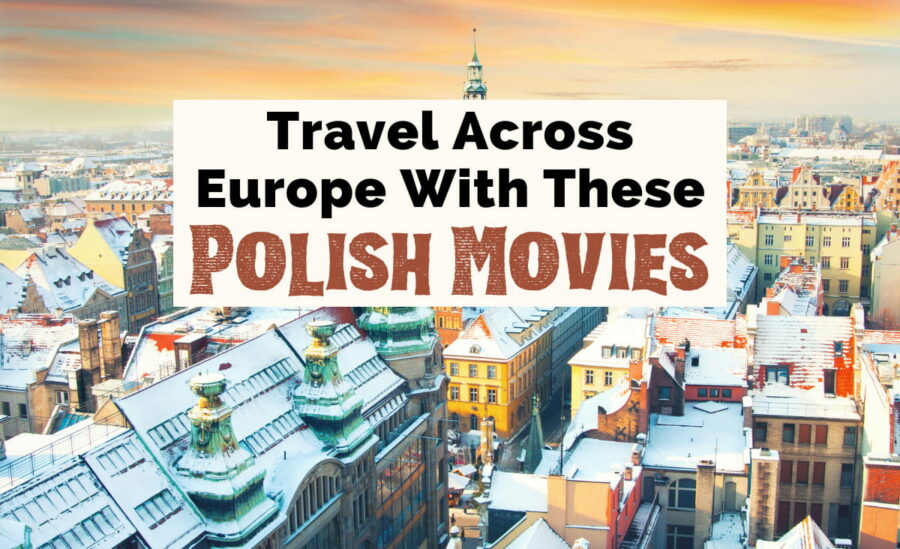 Find and grab both Polish films and books here:
Express VPN – Using Virtual Private Networks (VPNs) allows you to view movies worldwide – and they help keep your information safe. Our writers couldn't have such diverse film reviews without a VPN.

Amazon Prime Video – Stream thousands of ad-free movies and TV series on demand with Prime Video.

Audible Plus: From Amazon, listen to Amazon Originals, podcasts, and audiobooks. They add new titles every week.
16 Best Polish Movies
By Dagney McKinney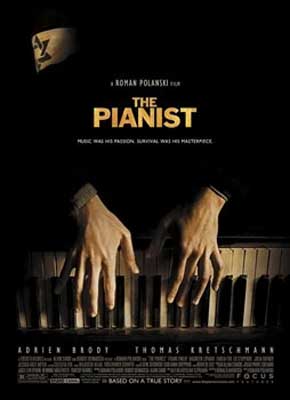 The Pianist (2002)
Set in Warsaw during the Holocaust, The Pianist is the story of Władysław Szpilman, a Polish-Jewish pianist.
Based on his book of the same name, we follow Szpilman and his family as the Nazi army begins its invasion of Poland.
After being forced from their home and into the Warsaw Ghetto, Spzilman witnesses firsthand some of the cruelest and most brutal acts of the Nazi soldiers.
With their human rights being stripped away and no hope of help or rescue on the horizon, Spzilman is eventually forced to hide, scavenge, and use his wits in order to simply survive as the city falls to pieces around him.
French-Polish director Roman Polanski's Oscar-winning drama is a harrowing showcase of the triumph of the human survival instinct.
The Pianist is definitely one of the tougher Polish movies on Netflix to watch, but it tells a compelling story. Adrian Brody's performance as Szpilman is extremely moving.
Explore even more great Polish books.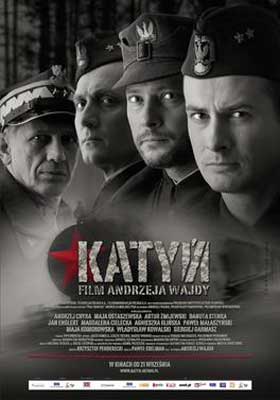 Katyń (2007)
In 1940, nearly 22,000 Polish military and intellectual prisoners of war were executed en masse by the Russian NKVD.
Named after the forest in which the first of the mass graves was discovered, the Katyń Massacre was one of the bloodiest acts of the Second World War.
Writer/director Andrzej Wajda's Katyń tells the story of those who lost their lives in that shocking event through the eyes of the partners, parents, children, and friends who survived.
They are helped by the diary of a captured young Polish captain, who kept detailed notes of who was being taken from the camp in which he is held and on what date.
It was with this diary that those afterward were able to identify that it was not the Nazis who carried out the mass killing, but the Russians under Stalin.
Anyone looking for movies in Polish that cover significant WWII events that took place in Poland should watch this powerful movie.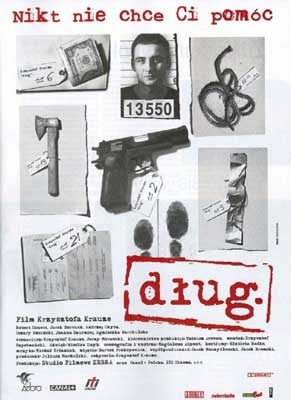 The Debt (1999)
When college friends Adam and Stefan decide to begin a business venture importing Italian scooters into Poland, their prospects are given a boost when they meet businessman Gerard.
Unfortunately, they have no collateral of their own, so when Gerard offers to help and provide financial support, the new scheme looks set to bring them success.
But to Adam and Stefan's horror, for some reason, Gerard becomes inexplicably aggressive and violent.
Having managed to bind the two friends into working with him, he begins to extort more and more money out of them, driving them both to distraction with mind games and manipulation.
Before long, Adam and Stefan are reaching their breaking point and will do anything to save themselves from being trapped in this situation.
Fans of Michael Haneke's Funny Games will find much to appreciate here.
The Debt is one of the more surreally intense Polish movies on this list and is even more nightmarish because it's based on real events.
Boys Don't Cry (2000)
Drunk police officers, loud sweaters, unfortunate surnames, and an absurd amount of good (or bad) luck combine to make up this rollercoaster Polish comedy.
Kuba Brenner just wants to play his violin and go to France on a scholarship.
Unfortunately, his car breaks down, and he misses a crucial college exam, seemingly ending his academic performing career.
As well as this, his girlfriend has left him for a gangster, and a bad encounter with a prostitute's pimp means that he and his friend Oskar are now without one of Oskar's uncle's prized possessions.
When the pair get mixed up in a high-stakes deal with the local gangsters, Kuba's lifespan looks like it will be cut short. Just how long can he last in this underground world of crime?
Described by some as "the Polish Guy Ritchie movie," this anarchic satire shows that gangsters are sometimes not the tough, intelligent crime lords that they want you to think they are.
This is one of the best Polish movies for comedy fans.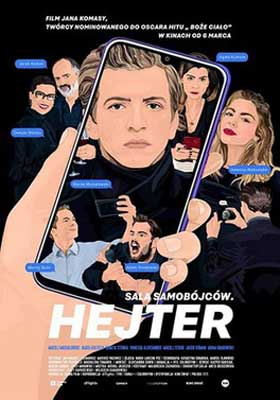 The Hater (2020)
Thinking it will be just another job, disgraced law student Tomasz Giemza is surprised to find that his new position at a public relations company will get him closer than he thought possible to his main obsession.
Tomasz is infatuated with the Krasuckis; a wealthy and progressive Polish upper-class family. His new job seems to involve posting fake news and trolling famous people online.
By combining business with pleasure, he begins to find himself exerting more and more control over the Krasucki family.
But so much constant hate and lying might not be what he's looking for after all.
The Hater is one of the few satirical Polish movies in recent years to cover the subject of young online presences well, even though its frenetic thriller style might not be to everyone's taste.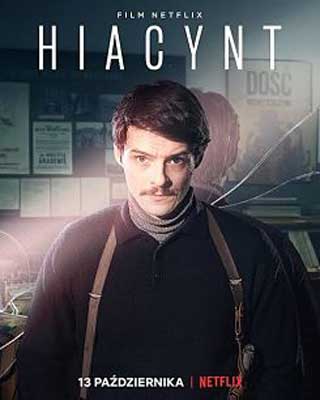 Operation Hyacinth (2021)
Tasked with investigating the murder of a closeted gay man in 1980s Warsaw, young police officer Robert at first believes that the efforts of him and his colleague will be taken seriously.
However, when he becomes unsatisfied with how things are proceeding, Robert decides to take the investigation into his own hands.
What he finds is a web of corruption that spreads all the way to the top, and reveals a poisonous and hateful attitude towards the gay community of Poland.
On his journey to expose the truth, he finds something that the Polish Communist police have been covering up: Operation Hyacinth.
This taut thriller is one of the most well-received Polish movies on Netflix.
The atmosphere of the bleak Warsaw winter is fitting, and the period costumes and locations are effective in taking the viewer back in time.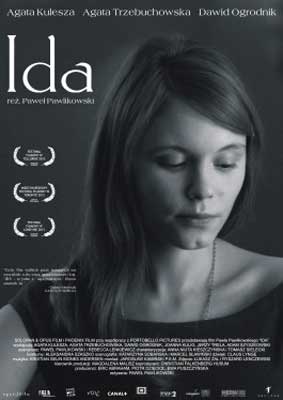 Ida (2013)
Poland, 1962: Having been brought up by nuns in a convent, Ida is about to take her vows and become a nun herself.
However, in order to do so, first she must meet with her aunt Wanda, her only living relative.
Wanda turns out to be a hard-drinking, chain-smoking former Communist state judge, distinctly at odds with Ida's religious upbringing.
While talking with Wanda, Ida learns that her parents were Jewish and were killed during the Nazi occupation of Poland in WWII.
Together, they embark on a road trip into the Polish countryside in order to find out exactly what happened to Ida's parents. Hopefully, Ida will learn her place in the world along the way.
With standout performances from the two leads, Ida is one of the best Polish films for anyone who enjoys characters on a journey of self-discovery.
Take The Uncorked Reading Challenge!
Travel around the world with our Uncorked Reading Challenge. Never be late to the party with unique new book releases. Get the latest movie and book lists straight to your inbox.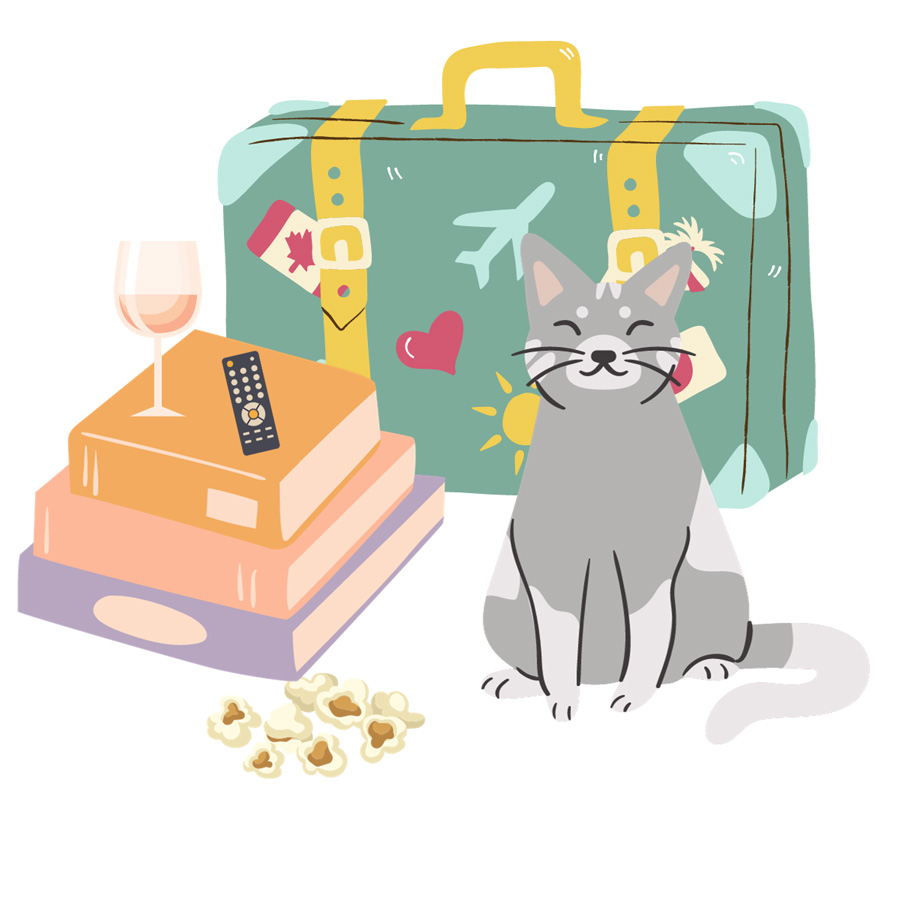 Interrogation (1982)
One night, after performing her cabaret act for soldiers in Poland in 1951, singer Tonia spends the rest of the evening drinking with two men.
Having gotten her drunk, they say they will drive her home. Instead, they take her to a political-military prison.
When she wakes up, she finds herself under arrest without knowing why.
Over time, the guards of the prison repeatedly attempt to get Tonia to sign a false confession. She is constantly interrogated and continually tortured both physically and psychologically.
But while her captors are relentless, so too is her will to survive and not give in to their lies.
There are many movies set in Poland that could be considered to be nightmarish, but this is the most Kafka-esque in terms of one person's agonizingly mysterious persecution.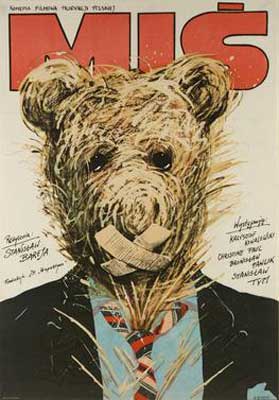 Miś (1981)
​​Detained while trying to leave Poland for a tournament with his team, sports club manager Ryszard finds that it is because some pages have been torn from his passport.
The only culprit, he thinks, must be his ex-wife Irena, who is trying to get hold of the money held in their joint bank account in London.
In order to beat her to the money, he needs to travel to the UK, fast. But without a valid passport, it's impossible.
He devises a plan to get around the Communist bureaucracy: he will make a movie with his friend, which will require a double of himself.
This double will have to have their own passport, which Ryszard can take and use as his own. Will his plan work? And will he get to London in time?
Widely regarded as one of the best Polish movies ever made, Miś is a biting satire of Poland as it was in the early 1980s under the Soviet block.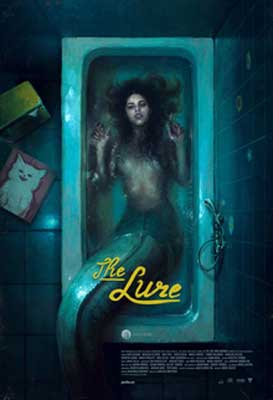 The Lure (2015)
When two mermaids discover a local band playing on a beach, they are drawn to their musical world.
Following the band back to the nightclub where they perform regularly, the mermaids – named Golden and Silver – also begin performing there.
As time passes, however, they both find themselves getting out of their depth.
Golden struggles to keep control of her bloodthirsty nature, and Silver finds herself drawn toward Mietek, the band's bass player.
But if she falls in love with someone, and that person marries someone else, she will turn to sea foam. Surely this can only end well.
This multi-genre movie is part horror, part romance, part comedy, and – on top of all that – a musical.
Think of it as The Little Mermaid but made for monster movie fans. Definitely one of the most unusual Polish movies on this list.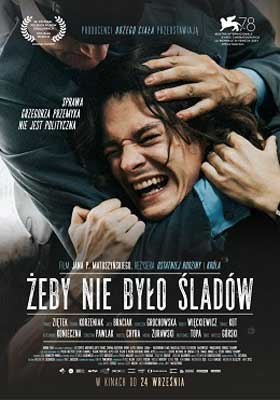 Leave No Traces (2021)
During a period of martial law in Poland, on May 12th 1983, 18-year-old Grzegorz Przemyk was beaten so badly by a police patrol that he died two days later from his injuries.
As the son of a member of the opposition political party at the time, his death was politically motivated and was sanctioned by the state.
Being the only witness to the attack, young Jurek Popiel decides to testify against the police. However, the authorities begin to undermine Jurek with false information and other underhand tactics.
As he and his family become discredited, Jurek finds that he is now public enemy number one.
Based on the book of the same name by Cezary Łazarewicz, Leave No Traces is a harsh and compelling story based on real events.
This is one of the best movies about Poland to cover the struggle of trying to bring the truth to light against overwhelming adversity.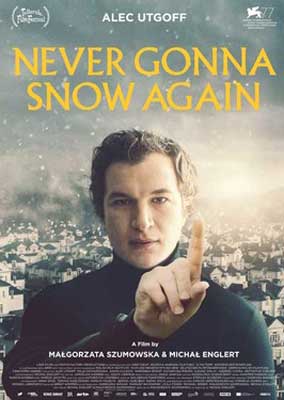 Never Gonna Snow Again (2020)
The residents of a rich gated community get shaken out of their bland and melancholy existence by the arrival of Zhenia, a masseur.
With his Russian accent and skillful hands, Zhenia is a calming presence to the residents. Everyone who has an appointment with him finds themselves soothed and energized afterward.
While Zhenia may seem calm and enigmatic on the outside, on the inside he too has some wounds that need healing.
As he finds himself the figurehead of a cult following, he also dreams of his mother and a tragic past event. And, despite the increasing chill of winter, it refuses to snow in the town.
This modern-day fable has more than a touch of the mysterious and is one of the best Polish films for anyone who wants to see fantasy added to their quiet community dramas.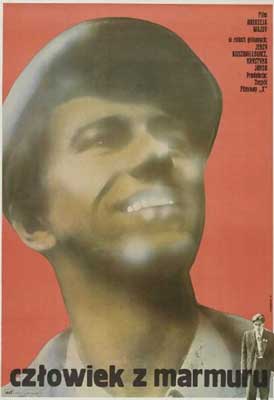 Man of Marble (1977)
Young Polish filmmaker Agnieszka is working on her graduation project: a documentary about Mateusz Birkut.
A bricklayer who became an icon of Stalinist Russia, Birkut eventually fell out of favor with the state and into obscurity.
Shooting in a then-controversial American style, Agnieszka assembles a compilation of Birkut's life through old film footage and interviews with Birkut's friends and colleagues.
As she learns more about Birkut through her work and struggles to get the film completed due to using "provocative" material, she finds herself becoming disillusioned with how a system that promoted a decent man could turn against him so easily.
Man of Marble is one of the most important movies about Poland in terms of its representation of societal change in the country through the years.
The movie is highly influenced by Citizen Kane and made lead actress Krystyna Janda into a feminist icon of arthouse cinema.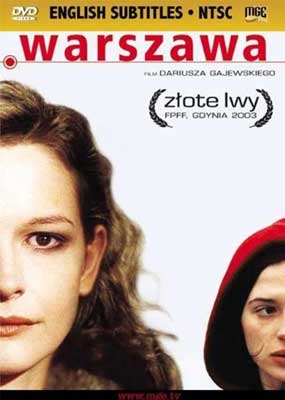 Warszawa (2003)
On a cold winter's day in Warsaw, the fates of several disparate people cross paths as they each try to find a way to deal with their problems.
One character is drawn into suspicious proceedings by a stranger. Another is looking for his lost daughter.
There's one who wants to start a new life with her beloved, and one character simply wants to find a job and an apartment to live in.
Relatable people, with relatable problems.
While movies in Polish or other languages can sometimes feel alienating to native-English speakers, the vibe of Warszawa helps to draw in the viewer and provides a funny and fresh experience for the audience.
This award-winning film is something of a surprise find for many people and shouldn't be missed.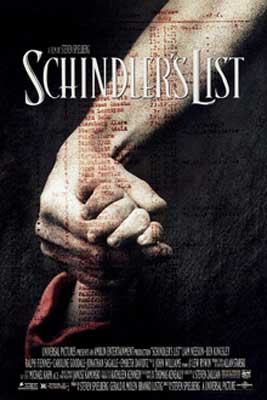 Schindler's List (1993)
Based on the non-fiction novel Schindler's Ark by Thomas Keneally, this emotional and uncompromising movie tells the story of Oskar Schindler, the only member of the Nazi party to be buried on Mount Zion in Jerusalem.
During the Nazi occupation of Poland, businessman Oskar Schindler begins to recruit Jewish workers for his weapons factory because he can make more money that way.
As the Holocaust tears its way through the Jewish community, Schindler begins to feel sympathy for their plight.
Realizing that by employing them he will keep them from the death camps, he begins to recruit more and more Jewish workers while sweet-talking and pacifying the Nazi officers who would execute him if they knew what he was doing.
With one of the most heart-wrenching depictions of Warsaw in movies ever filmed, director Steven Spielberg has made a brutally unflinching masterpiece that stands the test of time.
Schindler's List is by far one of the most well-known Polish movies ever made.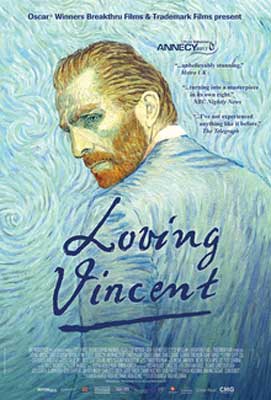 Loving Vincent (2017)
Co-written and co-directed by Polish filmmaker Dorota Kobiela, this highly stylized animated film is set one year after the death of famed artist Vincent van Gogh.
Our main protagonist is Armand, whose postman father has asked him to deliver van Gogh's final letter to his brother, Theo van Gogh.
While on his errand, Armand finds himself investigating the hometown in which the artist spent his last days, especially as Armand's father was suspicious of the circumstances of van Gogh's death.
Aside from the storytelling, what makes this film immediately astonishing is the animation style.
To make the movie, each frame of film was painted on an individual canvas in an oil-painting style reminiscent of van Gogh's.
This gives the film a dreamlike quality and helps the viewer immerse themselves into van Gogh's creative mental landscape.
While Van Gogh was Dutch, this is a very Polish movie, with the director, writers, and most of the behind-the-scenes work being done by Polish people.
It was also filmed in Wroclaw, Poland with 125 painters from around the world flying to Poland to work on the film.
Polish movies – and most other movies too, to be honest – don't often come as beautifully artistic as this.
More Of The Best Polish Films & Movies Set In Poland
All That I Love (2009)
In for a Murder (2021)
Into the Wind (2022)
Son of Saul (2015)
Ashes and Diamonds (1958)
The Zookeeper's Wife (2017) (Set in Poland)
Autumn Girl (2021)
Learn More About & Watch These Polish Movies:
Amazon Prime Video | Netflix | IMDb | Hulu | Max
Save These Movies About Poland For Later: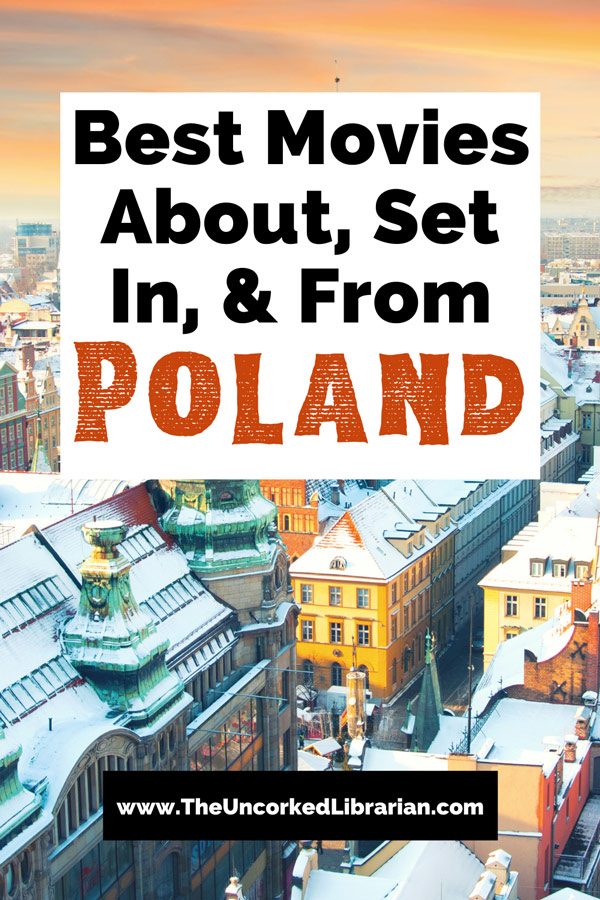 Grab your favorite Polish movies and books here:
Express VPN – Using Virtual Private Networks (VPNs) allows you to view movies worldwide – and they help keep your information safe. Our writers couldn't have such diverse film reviews without a VPN.

Amazon Prime Video – Stream thousands of ad-free movies and TV series on demand with Prime Video.

Audible Plus: From Amazon, listen to Amazon Originals, podcasts, and audiobooks. They add new titles every week.
Thank you to TUL contributor, Dagney McKinney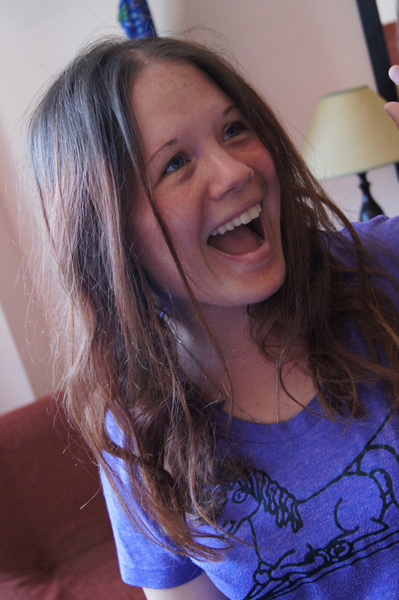 Dagney (pronouns: any) is a neurodivergent writer who loves all things macabre and weird. She likes outrageously spicy food, long walks through graveyards, and historical tangents. You'll most likely find her wandering around somewhere quiet or underground, buying salt, or whispering to camels.
Which movies in Polish do you recommend? What are the best Polish movies on Netflix right now? Amazon Prime? Hulu? HBO?
What Polish films do you enjoy? Are there any more that we should add to our list? Let us know in the comments!
More Movie Lists Across Europe:
Greece Movies
Ireland Movies
Italy Movies
Romantic Italian Films
Norway Movies
All European Movie Lists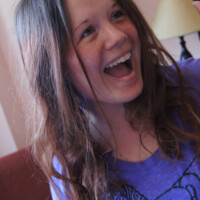 Dagney (pronouns: any) is a neurodivergent writer and book nerd who is drawn to all things weird and macabre. She also loves anything to do with fast cars, unhinged anti-heroes, and salt. When she isn't working or reading, you're likely to find her eating Indian food, playing board games, or hiding out somewhere dark and quiet, stuck down an internet rabbit hole. The easiest way to win her over is through cats and camels.