Travel across Europe with the best Italian movies. These movies about Italy are sure to take you there and enhance your next vacation.
If you are looking for fantastic Italian films and classic Italian movies, this list is for you.
Find dramas, romance, thrillers, and comedy movies about Italy alongside more sobering stories of organized crime and poverty. Of course, find your favorite old Italian movies too.
Head to the Vatican to save the new Pope. Watch a cocky pilot turn into an anthropomorphic pig. Hop on a Vespa for a grand sight-seeing adventure.
Fall in love with food and each other. See the sights.
Many of the best Italian films will make your heart swell and raise important questions about life, family, and friendship. Other Italian movies are whimsical fun for lovers, the entire family, and adventurers.
So, let's travel across Europe with the best movies about Italy that will make you throw back your head and laugh aloud, transport you abroad, make you cry, and teach you more.
Of course, "best" is subjective, and we'd love to know your favorite movies set in Italy in the comments. Let's get started.
*Please know that since our readership is based largely in the U.S., we try to pick the best Italian films that are accessible and available in America or that you can add to your watchlist. Some are harder to obtain, though.
You may also love these books set in Italy.
Grab the best Italian films (and books) here:
Express VPN – Using Virtual Private Networks (VPNs) allows you to view movies worldwide – and they help keep your information safe. Our writers couldn't have such diverse film reviews without a VPN.

Amazon Prime Video – Stream thousands of ad-free movies and TV series on demand with Prime Video.

Audible Plus: From Amazon, listen to Amazon Originals, podcasts, and audiobooks. They add new titles every week.
20 Italian Movies To Watch Before You Go
by Dagney McKinney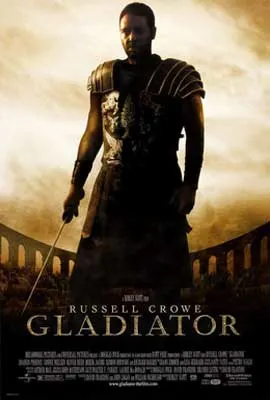 Gladiator (2000)
Following a successful foreign military campaign towards the end of the Roman Empire, General Maximus is asked by the aging Emperor Marcus Aurelius to be his successor.
However, when the Emperor's son Commodus is told about this decision, he kills the Emperor and sentences Maximus – and the wife and son he left back home – to death.
Injured, grieving, and on the run, Maximus finds himself reduced to fighting for his life as a gladiator, for the amusement of the paying public. But from his lowest point, he may just find a way to exact revenge.
Beginning with a fierce battle scene in Germany and briefly moving to Spain, we spend most of Gladiator in all the splendor of 2nd century Rome.
Films set in Italy at this period of time had not previously reached this level of spectacle.
Scenes that take place in the digitally enhanced and recreated Colosseum are still particularly impressive on big screens to this day.
Fans of Gladiator may also appreciate these books on Ancient Rome.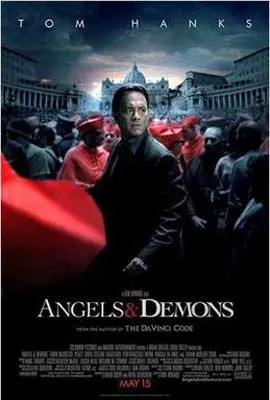 Angels & Demons (2009)
Returning to the screen following his hugely successful debut in 2006's The Da Vinci Code, symbologist and international puzzle-solver Professor Robert Langdon is called into action yet again.
This time, four cardinals who are prospective candidates to replace the recently deceased Pope have been kidnapped from the Vatican.
Those responsible are threatening to kill one of them every hour until midnight, at which point some antimatter – recently stolen from a CERN laboratory – will explode, causing devastation.
With the clock ticking, can Professor Langdon follow a series of historical clues, solve the mystery of the Illuminati, and save everyone in time?
Despite being a sequel, you do not need to have any prior knowledge in order to enjoy this thrilling mystery caper.
If you're looking for movies about Italy that take you on a wild chase around the Vatican with some intellectual ramblings, doomsday science, and questionable Italian accents thrown in, then this is the film for you.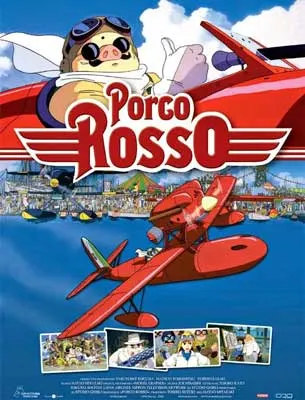 Porco Rosso (1992)
Aerial dogfights, daring escapes, hideouts on the beach; it's all in a day's work for Porco Rosso, ace Italian pilot of the skies.
In the years following World War I, he's now working as a freelance bounty hunter, often working jobs that see him rescuing prisoners from the air pirates who operate above the Adriatic Sea.
When cocky American pilot Curtis arrives on the scene, a clash of egos brings about some unexpected troubles for Porco.
Oh, and due to an unusual curse, he's also been turned into an anthropomorphic pig.
Movies about Italy set during the 1920s don't often come as charming as this one. As usual, Studio Ghibli have applied their characteristic visual flair, fantastical imagery, and good humor.
Even though it deals with themes of war and mercenary romance, this animated gem is one of the best Italian movies for families.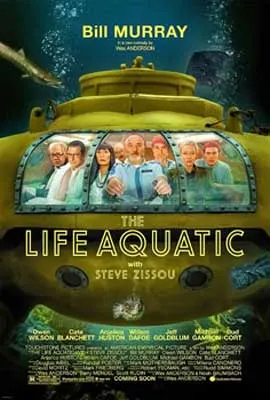 The Life Aquatic with Steve Zissou (2004)
Famed oceanographer Steve Zissou's latest expedition has not gone well. His best friend and teammate Estabon has been lost at sea – killed and eaten by a mysterious creature that only Steve has seen.
What's worse is that no one seems to entirely believe that the creature exists, even though Steve swears it is. Has the aging adventurer finally lost it? Is this a desperate plea for attention?
Either way, he's determined to lead his team of sailors and film crew – plus a few last-minute additions – on a quest for revenge.
Director Wes Anderson's films have a reputation for being quirky and eclectic, and The Life Aquatic… is no exception.
While a lot of Steve Zissou's adventures take place at sea, some of his most formative scenes in this nautical odyssey take place at the Italian oceanographic film festival he and his films frequent.
It may not feature the country as much as other movies set in Italy, but there's still plenty of Mediterranean beauty to enjoy.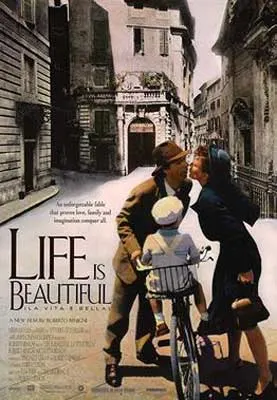 Life is Beautiful (1997)
In Northern Italy, towards the end of World War II, optimistic Jewish waiter Guido, his son Giosué, and his uncle Eliseo are rounded up and taken to a concentration camp by the occupying Nazis.
But in order for his young son to avoid the harsher realities of their situation, Guido decides to tell him that everything is part of an elaborate game, where everyone in the camp is playing for points in order to win a tank.
By making rules for his son, such as keeping quiet, not crying, and completing the tasks the "guards" set for him, Guido hopes to keep his son from coming to harm and provide a world of happiness as long as he can.
Life is Beautiful is a difficult watch for some, but has still become one of the classic Italian movies.
Balancing the fine line between comedy and tragedy, this is a dark fairytale about the strength of the human spirit, and writer/director/star Roberto Benigni received Oscars for both Best Actor and Best Foreign Film upon its release.
Join The Uncorked Reading Challenge Today
---
Travel around the world with the Uncorked Reading Challenge. Get the best book and movie recs straight to your inbox. Sign Up Now.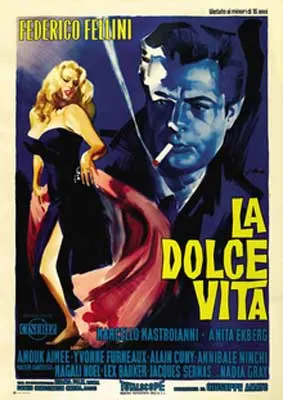 La Dolce Vita (1960)
Frequently cited as one of the greatest movies about Italy ever made, La Dolce Vita has an unusual structure that plays out almost as a series of seven episodes – or "mosaic pieces" – rather than a conventional movie narrative.
Ostensibly we spend a week in the life of Marcello, a tabloid journalist who spends his days torn between sleazy tabloid work and his more intellectual, artistic side.
While his quieter self yearns to be a writer and spend time among the intellectuals, the other, more active Marcello lives a life of excess, chasing celebrities and socialites (mostly women) in order to catch them in vulnerable and exposed moments.
During the week we spend with Marcello, we see him become close with two of his quarries; the wealthy heiress Maddalena and the Swedish starlet Sylvia.
As the war within him continues, which part of him will triumph?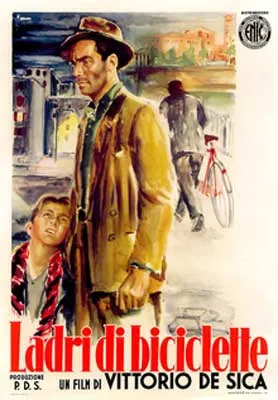 Bicycle Thieves (1948)
In the economic depression of post-World War II Italy, Antonio Ricci is in dire need of a job in order to support his wife and two young children.
When the chance to get a job putting up posters comes along, the family pawns their possessions in order to afford the bicycle necessary to get the job.
Unfortunately, tragedy strikes on the first day of Antonio's new job, when his bicycle is stolen. Unable to catch the thief in time, Antonio and his son begin a search for the bicycle, as they cannot afford to be without work.
Based on the Italian book by Luigi Bartolini, director Vittorio De Sica made this movie in order to bring realism back into modern cinema.
Over 70 years later, this stark and powerful work of social commentary on postwar Italy is still one of the best Italian films available.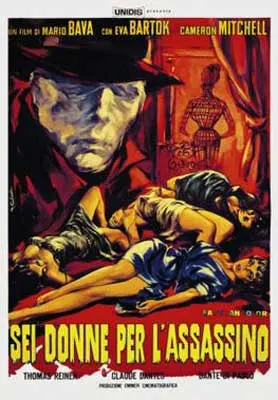 Blood and Black Lace (1964)
A young model, Isabella, has been murdered. The killer is a mysterious figure wearing a black fedora, a trench coat, and a featureless mask.
In the boarding house where the girl lived, police inspector Silvestri begins his investigation. Suspicion falls upon the boyfriend of the murdered girl.
Isabella's diary supposedly contains details of the identity of the killer, but when it goes missing, more young models begin to be killed off.
When the killer leaves messages demanding the return of the diary, it becomes a race against time to recover it before everyone ends up dead.
Critics have pointed to Blood and Black Lace as a turning point in the evolution of both director Mario Bava's style and the thriller genre as a whole.
It is certainly one of the greater giallo films, and as such one of the better old Italian movies to watch.
The Girl Who Knew Too Much (1963)
Nora is a young American tourist, having just arrived in Rome to visit her ailing aunt.
One night, she is attacked and knocked unconscious. When she wakes up, she sees the body of a woman nearby, and a strange bearded man pulling a knife out of her.
When she goes to the police, they at first do not believe her because there is no evidence at the scene, and they think she has imagined everything.
But the dead woman was in fact the latest victim of the "Alphabet Killer," a notorious murderer who kills his victims seemingly in alphabetical order.
When things begin to spiral out of control, the police decide to try and use Nora to catch the elusive killer, putting her in even more danger than before.
Considered to be the first giallo film, and containing strong themes of horror and sexploitation, this is one of the best movies about Italy for thriller fans.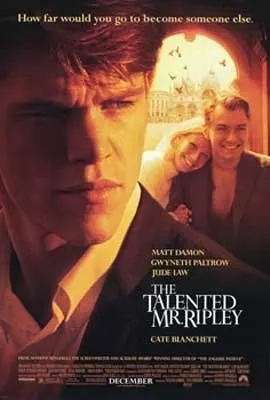 The Talented Mr. Ripley (1999)
Based on the novel by Patricia Highsmith, this period thriller introduces us to the eponymous Tom Ripley, a young underachiever living in 1950s New York.
While working at a party at a shipyard, he is mistaken for a Princeton graduate by the shipyard's owner, Herbert Greenleaf.
Convinced that Tom attended Princeton with Greenleaf's son, Dickie, he sends Tom to Italy – all expenses paid – to get Dickie to agree to return to the United States.
Once he begins his journey, Tom begins to enjoy the life of a rich socialite and also starts to pretend to be Dickie Greenleaf when approached by passengers on the voyage.
When he arrives in Italy, the deception continues until he meets the real Dickie Greenleaf. Things begin to spiral out of control.
With a starry cast, illicit affairs, deception, and murder, The Talented Mr. Ripley is easily one of the most fun movies set in Italy.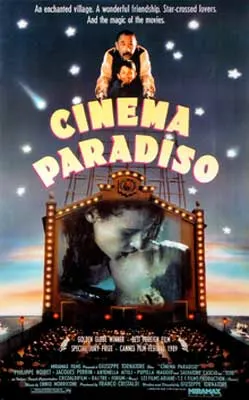 Cinema Paradiso (1988)
One night, after returning home late, successful film director Salvatore is told by his girlfriend that his mother called to say someone named Alfredo had died.
From here, we are shown in flashback how, as a young boy, Salvatore came to meet Alfredo when he worked as a projectionist at the Cinema Paradiso in Salvatore's hometown of Giancaldo, Sicily.
Thanks to the friendship and fatherly advice from Alfredo, Salvatore learned a love of cinema and eventually came to learn how to be a projectionist himself.
However, some tension comes when Salvatore learns that a local priest has ordered that all scenes of kissing and embracing be removed from films, leaving some viewers feeling cheated.
One of the more recent classic Italian movies, Cinema Paradiso is a love letter to cinema, an exploration of nostalgia and a coming-of-age story all rolled into one, and it is almost guaranteed to leave you feeling uplifted.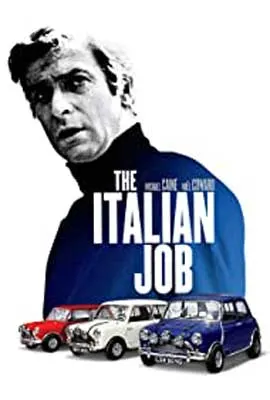 The Italian Job (1969)
With a performance that cemented him as one of the UK's foremost cultural icons, Michael Caine leads an ensemble cast in this comedy crime caper.
Caine stars as Charlie Croker, the man with a "job" to do, who assembles a team of thieves and drivers in order to steal a large amount of gold bullion from an armored security truck in Turin, Italy.
Together with the financial backing of incarcerated crime boss Mr. Bridger, he and his team find themselves having to avoid being stopped by both the Italian police and the Mafia boss Altabani, who will not permit them to achieve their goal.
One of the most successful British films set in Italy, The Italian Job has one of the most talked-about endings in cinema.
There was also a 2003 remake/reboot starring Mark Wahlberg, but that is entertaining for very different reasons.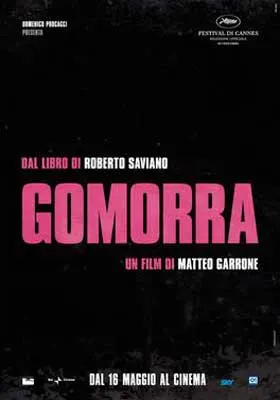 Gomorrah (2008)
Set during a summer in Naples, this critically acclaimed Italian crime drama is based on Roberto Saviano's nonfiction book of the same name.
Over the course of five different stories, we see how organized crime touches the lives of various different citizens of Naples.
In one story, a 13-year-old boy discovers drugs and a gun discarded by gang members fleeing the police and returns them to the gang leaders in the hopes of gaining membership.
In another, a money-delivering middleman is forced to betray his former associates in order to avoid becoming a casualty of a schism within the clan he works for.
During one of the climaxes of the film, two young gangster movie fans begin their own wave of crime, independent of the Mafia who runs the area and run an increasingly high risk of angering those they enjoy imitating.
This is definitely one of the more grounded and tragic movies about Italy on this list.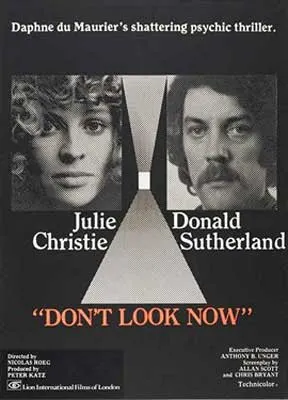 Don't Look Now (1973)
Still haunted by the recent death of their daughter, John and Laura Baxter travel to Venice where John has accepted a job to restore an old church.
While at dinner one night, the two come across two elderly sisters, one of whom claims to be psychic. She tells the couple that she sees the spirit of their daughter.
While Laura is taken in by this, John is skeptical.
But soon he begins to have "visions" of his own, as he glimpses what looks to be someone wearing the bright red coat his daughter used to wear walking the streets. Is she really still alive?
This psychological thriller from director Nicholas Roeg is based on the Daphne du Maurier book of the same name and is one of the best Italian films for anyone looking for the surreal and the spooky.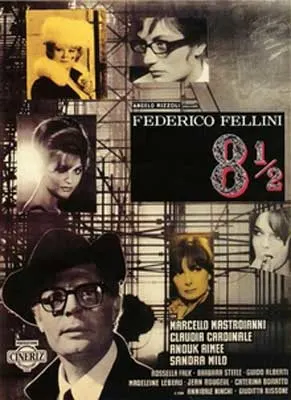 8½ (1963)
In writer/director Feredico Fellini's academy award-winning masterpiece, our protagonist is Guido Anselmi – also a famed film director.
Guido is frustrated, as he can't find it in himself to become enthusiastic about the movie he is currently making.
Suffering from "director's block", he spends a lot of time ruminating on the past, especially his romantic relationships.
Over time he begins to become fixated on the idea of having an Ideal Woman as a character in his film.
As his professional life continues to stall, he begins to fall deeper into a fantasy of his own making, and the line between imagination and reality begins to blur.
8½ is one of the most highly influential old Italian movies ever made.
While starting out as something of a surrealist comedy/drama, over time, the plot becomes less about making a movie and more about a journey of self-discovery.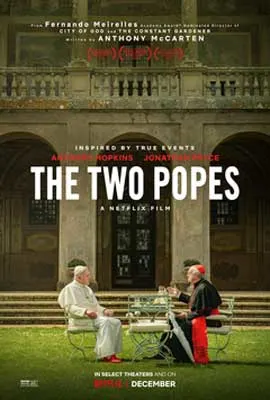 The Two Popes (2019)
In 2012, during a period of scandal for the Vatican, Cardinal Jorge Mario Bergoglio makes a request of resignation, having become disillusioned and frustrated with the direction of the Church.
Having received no response, he is preparing to travel to Rome to submit his request in person when he receives a summons from Pope Benedict XVI to meet with him directly.
Upon his arrival, Benedict and Bergoglio – the current Pope and his eventual successor – begin a lengthy series of discussions, covering life, faith, and their personal histories and experiences.
Through the course of these talks, Bergoglio learns that Benedict may be about to make history with a resignation of his own.
As one of the most religious movies about Italy on this list, The Two Popes will have a different impact on many viewers.
But in terms of cinematic experience, it is a showcase for two very strong performances from the two lead actors, with both receiving academy award nominations for their work.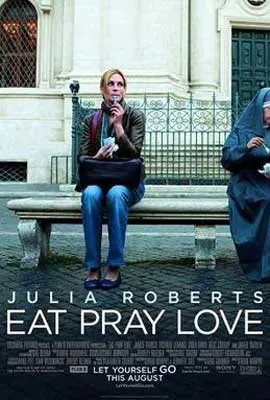 Eat Pray Love (2010)
When Elizabeth Gilbert finds herself at a crossroads in her life, she decides to embrace the unknown and head out on a journey of self-discovery.
Before, she was married, had a good house, and a successful career. Now, she will learn how to eat well in Italy, how to pray well in India, and perhaps even how to love – and be loved – in Bali.
With one-third of the movie set in Italy, one-third in India, and the last in Bali – which is why it made my list of the best Indonesian movies as well – this meditation on what is really important in life covers a lot of visually beautiful ground.
Movies about Italy such as this are a warm bowl of chicken soup (or, perhaps in this case, pasta) for the soul.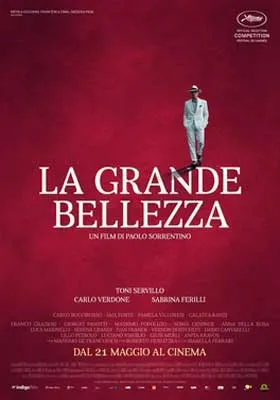 The Great Beauty (2013)
Jep Gambardella moves in very sophisticated circles. Having found immense critical and commercial success with his first – and so far only – novel, he has spent his time since as a socialite, theatre critic, and journalist.
Now, at 65, he continues to drift through the lavish nightlife of Rome, conversing with plenty of barbed and unpleasant figures that he knows as friends.
However, when he runs into someone from his past, he receives some news that shocks him into an existential crisis.
Looking back on his life and taking stock, he begins to see through the veil of the nightclubs and parties he frequents and starts to glimpse something much more profound.
Anyone who has had a moment of wondering about the bigger meaning of it all will find a lot to relate to in The Great Beauty.
Philosophical movies about Italy can sometimes become long-winded and dull, but Jep's journey will keep you entertained until the very end.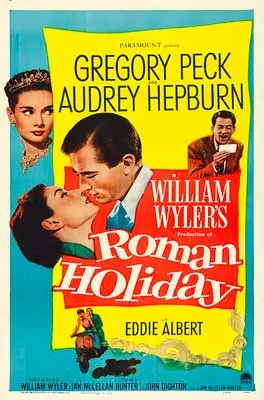 Roman Holiday (1953)
Bored and frustrated with the obligations of royalty, young princess Ann secretly escapes from her country's embassy in Italy in order to enjoy a taste of freedom.
Unfortunately, a sedative that she took earlier in the day finally kicks in, and she falls asleep on a bench.
She is then found by American reporter Joe Bradley who, believing that she has had too much to drink, helps her back to his apartment, where she stays the night.
The following day, when the news announces the princess' "sudden illness" as an excuse for her disappearance from public view, Joe realizes just who he has run into.
The two then embark on an excursion of fun and frivolity, and while Joe initially lets his journalistic instincts lead his actions, the two begin to enjoy each other's company more and more.
This is classic cinema at its finest, with Audrey Hepburn and Cary Grant doing what they did best as they fall for each other in one of the most celebrated movies set in Italy from the Hollywood golden age.
Watch even more great Italian romance movies.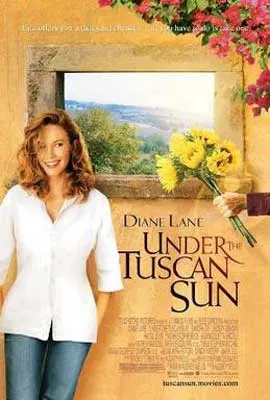 Under the Tuscan Sun (2003)
While struggling to write her latest book, literature professor Frances Mayes is blindsided when her husband files for divorce.
He wishes to marry his mistress, wants to keep the house, and is suing her for alimony, despite the fact that she can't entirely afford it.
In order to help Frances escape this crisis for a while, her friend Patti gifts her the opportunity of a vacation in Tuscany so that she can clear her head and come back a stronger person, ready to face her soon-to-be ex-husband.
However, when her tour group stops for a break in front of a villa for sale, Frances decides it is a sign.
After becoming the owner of the villa, she needs to put in a lot of work to make it into the Tuscan vacation spot of her dreams. And she may just find love along the way.
Even More Great Movies About Italy
Letters to Juliet (2010)
The Bird With the Crystal Plumage (1970)
The Hand of God (2021)
Hands over the City (1963)
Fort Apache Napoli (2009)
The Voice of the Moon (1990)
Places Where You Can Read More About & Watch The Best Italian Films
Amazon Prime Video | Netflix | IMDb | Hulu | Max
Save The Best Movies About Italy For Later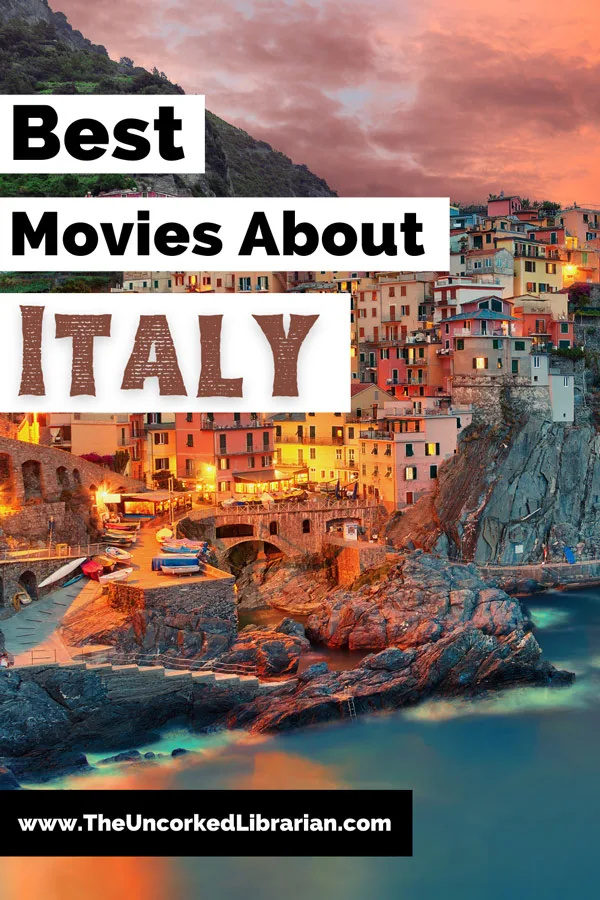 Grab the best Italian films here:
Express VPN – Using Virtual Private Networks (VPNs) allows you to view movies worldwide – and they help keep your information safe. Our writers couldn't have such diverse film reviews without a VPN.

Amazon Prime Video – Stream thousands of ad-free movies and TV series on demand with Prime Video.

Audible Plus: From Amazon, listen to Amazon Originals, podcasts, and audiobooks. They add new titles every week.
Thank you to TUL contributor, Dagney McKinney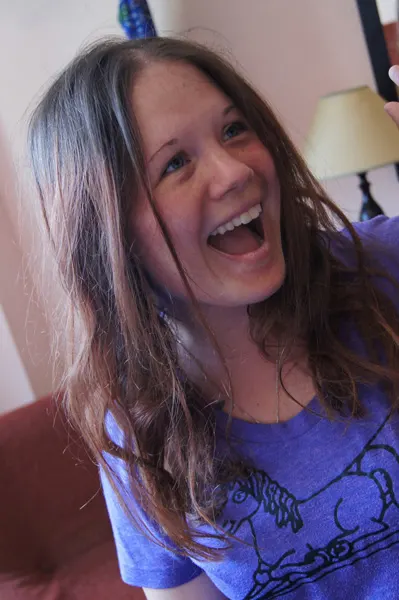 Dagney (pronouns: any) is a neurodivergent writer who loves all things macabre and weird. She likes outrageously spicy food, long walks through graveyards, and historical tangents. You'll most likely find her wandering around somewhere quiet or underground, buying salt, or whispering to camels.
What are your favorite movies set in Italy?
Which of these Italian films have you watched and loved? What are your favorite classic Italian movies? Let us know in the comments.
Travel around more of Europe with these movies:
Movies Set In Norway
Movies About Greece
Movies Set In Ireland
Movies About & Set In Poland
Icelandic Films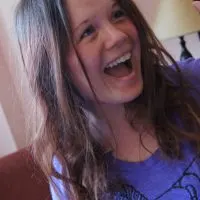 Dagney (pronouns: any) is a neurodivergent writer and book nerd who is drawn to all things weird and macabre. She also loves anything to do with fast cars, unhinged anti-heroes, and salt. When she isn't working or reading, you're likely to find her eating Indian food, playing board games, or hiding out somewhere dark and quiet, stuck down an internet rabbit hole. The easiest way to win her over is through cats and camels.