26 Wonderful Books About Italy To Take You There
Travel across Europe with the best books about Italy, including books about Italian history, culture, travel, and language.
Spark that Italian wanderlust to Sicily, Tuscany, Naples, Florence, and Rome with the best novels about Italy, Italian and ex-pat memoirs, books set in Italy, and nonfiction Italy culture books.
It's also no secret that Italy runs in our blood. Both of our families are from Sicily and parts of southern and eastern Italy. Whenever we land in this gorgeous country, we feel as though we are home.
If you have ever read Frances Mayes' Italy travel books, especially about Tuscany, she evokes all of the feels and chills that reverberate in our bones.
We covet visits to Marsala, Menfi, Noto, the Amalfi Coast, Chianti, Venice, Palermo, and San Gimignano. Bike riding along the fortress walls of Lucca is one of our all-time favorite memories.
So, whether you are traveling to Italy or are hoping to spark your wanderlust, what are the best books about Italy to read right now?
Below, find fiction and nonfiction Italy books for adults and teens across famous cities and regions. Explore translated literature and a few classics too.
We update our book lists frequently, so please don't hesitate to comment with your favorites too. Let's get started!
If you love these Italy books, don't miss the best Italian films to take you there.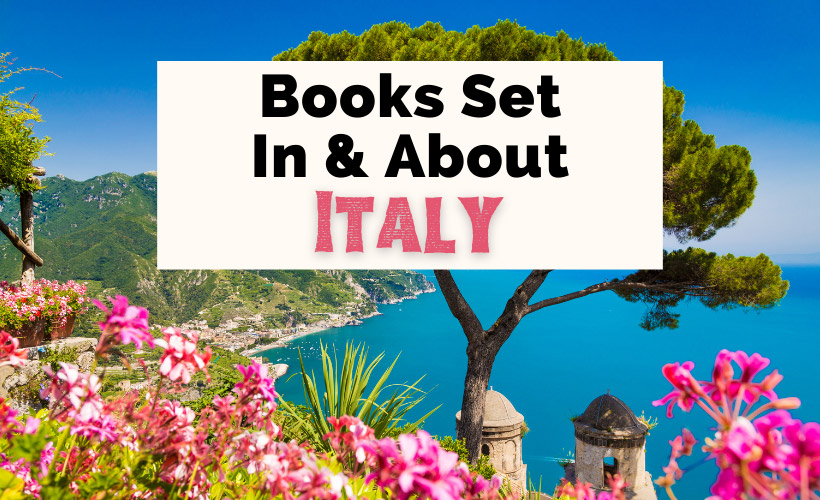 Grab your top Italy books here:
Best Nonfiction Books About Italy
By Jeremy Paterson with additions from Christine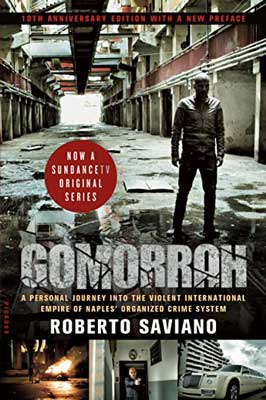 Gomorrah by Roberto Saviano
Translated into English by Virginia Jewiss
The Camorra is one of the oldest and most far-reaching criminal organizations in Italy.
Through their powers of intimidation and their frequent use of extreme violence, they manage to spread their influence into the worlds of drugs, high fashion, construction, and toxic waste disposal.
Their negative impact can be felt all along the Neapolitan coast, especially in the city of Naples, the hometown of author Roberto Saviano.
With this internationally celebrated literary achievement and one of the best books on Italian history according to many, Saviano recounts the decline of Naples under the "control" of the Camorra.
Saviano witnesses his first murder victim as a teenager, and the Camorra severely beats his father for attempting to assist a man they had left in the street to die.
More than just a memoir and one of the many books about Italian history, Gomorrah utilizes a mixture of prose and news-reporting style.
His work is hailed as part of the literary wave of the "New Italian Epic."
Read Gomorrah: Amazon | Goodreads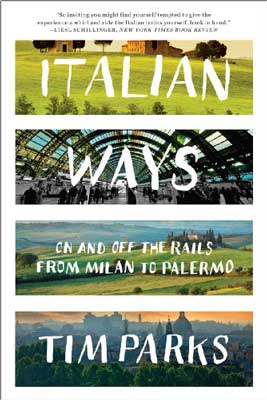 Italian Ways: On and Off the Rails from Milan to Palermo by Tim Parks
Author Tim Parks' Italian travelog did not begin intentionally. As with some of the best Italy travel books, it started off as notes taken while writing another book.
But from these observations, Parks finds that he has begun a commentary on something both important and essential to Italian culture: the trains.
Through his interactions with people – while taking trains from Verona to Milan and Rome to Palermo – Parks deepens his understanding of just how the country works, even with some glaring contradictions.
Some train routes are announced with an impressive list of destinations, though they will more often than not be canceled.
An automated system will advise everyone to spread out in order to make boarding easier, though there will be just one passenger on the platform.
As Italy is a commuting culture, Parks argues that it is easy to see the Italian train system as symbolic of the country itself; and he asks, is Italy part of the modern world, or not?
This is one of the more darkly amusing books about Italy on this list.
If trains fascinate you, check out our books set on trains reading list too.
Read Italian Ways: Amazon | Goodreads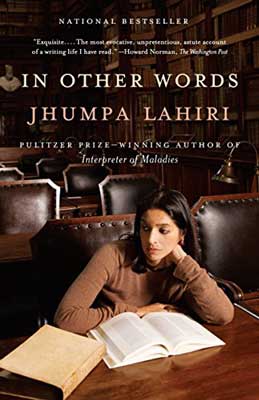 In Other Words by Jhumpa Lahiri
Translated into English by Ann Goldstein
If you've ever wondered what it might be like to dive right into another culture and learn a new language through total immersion, reading In Other Words will give you some insight.
Because this is exactly what Pulitzer Prize-winning author Jhumpa Lahiri does, moving with her family in 2012 to Rome in order to better connect with a language she has been in love with since just after college.
Lahiri decides to devote herself to Italian; she stops reading books in her native English, stops writing in English, and eventually gives up speaking in English.
She lays bare her struggles mastering the language in this autobiographical work, especially as her inner artist attempts to literally find a new voice.
Some would say Lahiri succeeds – she writes the book in Italian, after all.
In Other Words is one of the more relatable Italian culture books. Lahiri's alienation and the obstacles she faces represent many of the trials that emigrants experience.
Read In Other Words: Amazon | Goodreads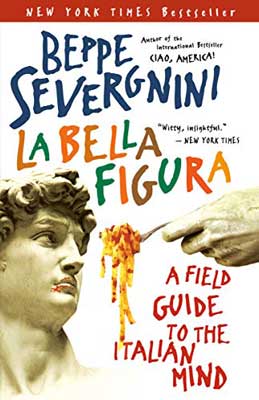 La Bella Figura: A Field Guide to the Italian Mind by Beppe Severgnini
Translated into English by Giles Watson
Everyone has an idea of what Italy and Italians are like: often suave, romantic, either dashing or beautiful, and full of passion with a quick retort for anyone looking for an argument.
This image often comes as part of the package of what non-Italians think Italy is like.
Author Beppe Severgnini's humorous examination of the Italian psyche is one of the best books about Italy with which to take a journey into finding out how much of it is true.
The answer, from Severgnini's point of view, appears to be that sometimes it is and sometimes it isn't. However, no matter which way you swing, it will be intense.
From interpretations of what a red light at a junction really means (not "stop," surely), to how much beauty can distract you from a bad deal, to where you can find the best coffee and pizza, you'll be swept up in the vibrancy of the locations.
Read La Bella Figura: Amazon | Goodreads
More Nonfiction Italy Books From Christine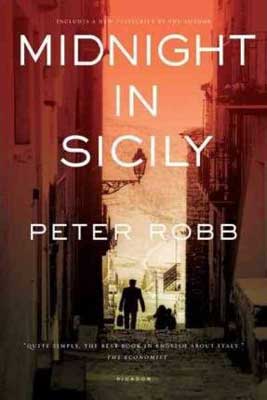 Midnight In Sicily: On Art, Food, History, Travel and la Cosa Nostra by Peter Robb
Having lived in southern Italy for over 14 years, Peter Robb contrasts the island's stunning beauty against its corrupt politics.
Specifically, Robb address Cosa Nostra, the Mafia, and their relation with the government and religious institutions.
Always in the backdrop – and sometimes the forefront – this violent network permeates every aspect of Sicilian life.
If you think the Mafia is just another "business" or have watched The Sopranos and The Godfather, Robb's account will discuss the true nature of the Mafia's crimes, eliminating that Hollywood glamour.
For books about Italian history and politics, specifically of Sicily post-war, Midnight In Sicily is a solid start.

Read Midnight In Sicily: Amazon | Goodreads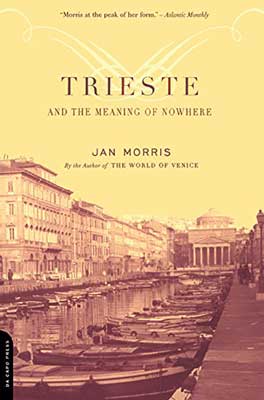 Trieste And The Meaning Of Nowhere by Jan Morris
Find a gorgeous meditation and homage to the Italian city of Trieste in Jan Morris's Trieste And The Meaning Of Nowhere.
The tiny port and the seaside city remain unknown to many. However, to travel writer and Welsh historian Jan Morris, it's one of her favorite places – and she had traveled all over the world.
Encounter a lyrical and captivating travelogue about Trieste. Learn about its role in history – especially during the Cold War – and then over time, its dwindling glory.
For short and solemn but deeply touching and atmospheric books about Italy, Trieste And The Meaning Of Nowhere won't disappoint.
Read Trieste And The Meaning Of Nowhere: Amazon | Goodreads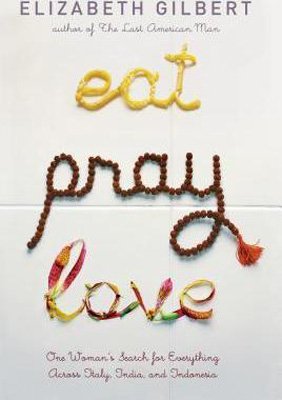 Eat, Pray, Love by Elizabeth Gilbert
Eat, Pray, Love is one of the most cliché recommendations for books set in Italy, and people either love it or loathe it.
After going through a divorce, Gilbert needs to escape and start over. She decides to jet set off to Italy, India, and Indonesia to literally eat, pray, and love.
Only one-third of the book takes place in Italy when Gilbert heads out to taste test her way through Rome and Naples.
Throughout her travels, Gilbert learns how to be still, meditate, find and love herself, and love romantically – once again.
A thought-provoking travel memoir, a small portion of Gilbert lives within many of us. For Italy books, Eat, Pray, Love is more about finding yourself amongst a beautiful landscape and new culture.
After heading to Rome with Gilbert, explore these Indonesian books and books set in India to travel there next.

Read Eat, Pray, Love: Amazon | Goodreads | More Information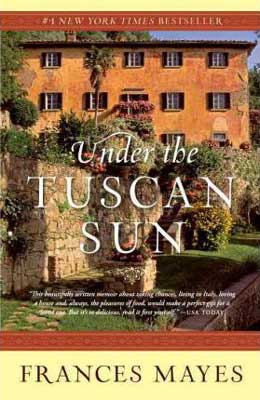 Under The Tuscan Sun by Frances Mayes
One of our other favorite nonfiction ex-pat books about Italy, Frances Mayes' Under The Tuscan Sun will remind you a lot of Gilbert taking an extended Italian holiday.
A beautiful memoir and Italian travel guide, Mayes paints a vivid picture of Tuscan life as an ex-pat and part-time Italian resident.
On a whim, Mayes decides to restore an old villa, Bramasole, in the Tuscan countryside of Cortona.
She evokes the true ambiance of Italy through her poetic writing about food, friends, and community.
Perfect for armchair travelers, watch as Mayes also moves on from divorce and throws her talents into writing, renovation, and love.
Mayes writes some of the best Italy travel books from an American perspective. The movie is fantastic too.
If you wish to read more about eating and drinking across Italy, don't miss these wine novels and memoirs.

Read Under The Tuscan Sun: Amazon | Goodreads
More Books About Italian Culture & Food From Frances Mayes
Best Novels About Italy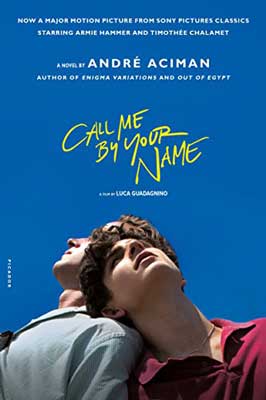 Call Me By Your Name by André Aciman
Reminiscing about his times as a teenager in the early 1980s, narrator Elio recalls one particular summer when American doctoral student Oliver comes to stay with him and his parents in their house in Italy.
At first unsure of how to interact with Oliver, Elio finds him standoffish. However, the two gradually realize that a romance is blossoming between them.
Over the weeks, they spend more time in each other's company, gradually becoming more vulnerable with each other.
As Elio is on the cusp of a new period of his life, this experience will change him and his perceptions of love and intimacy forever.
Call Me By Your Name is one of the most well-known queer novels about Italy.
Anyone who has felt the adrenaline and thrill of a new and previously unseen or unconsidered romantic attachment will have much to relate to and enjoy here.
Read Call Me By Your Name: Amazon | Goodreads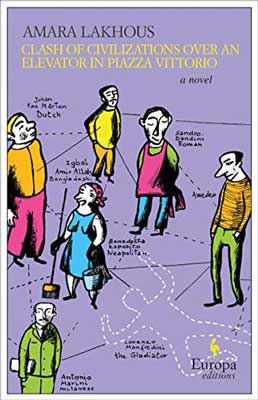 Clash of Civilizations Over an Elevator in Piazza Vittorio by Amara Lakhous
Translated into English by Ann Goldstein
In one residential building in Rome, the status quo is about to be destroyed; someone has been murdered.
The body turns out to be one of the tenants – an unpopular character known as The Gladiator – found dead in the building's elevator.
Naturally, the police need to interview the other inhabitants of the building, and so we are introduced to the eclectic and colorful community of immigrants who live there.
Each one takes their turn answering police questions, some with extremely vibrant language.
The author presents the reader with a kaleidoscopic snapshot of the diversity of the average Italian mini-community.
As has been consistent throughout the history of Italy, books like this comedic satire highlight just how diverse this melting pot country can be (just as the pleasingly elaborate title suggests).
If you're looking for books about Italy where the characters feel developed and nuanced, this is the novel for you.
Explore more contemporary and Ancient Rome books.

Read Clash of Civilizations Over an Elevator in Piazza Vittorio: Amazon | Goodreads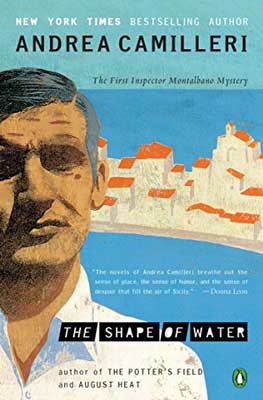 The Shape of Water by Andrea Camilleri
Translated into English by Stephen Sartarelli
For anyone who likes to be introduced to a culture through its crime novels, Andrea Camilleri writes some of the best crime books about Italy.
The Shape of Water is the first in his Inspector Montalbano series, which is set predominantly in Sicily.
Inspector Salvo Montalbano is a streetwise detective with no time for liars or criminals but who will do whatever it takes to right a wrong.
In his first book, he shows up on the scene after an engineer's death is ruled to be from natural causes. But Montalbano isn't so sure that's the case.
As he investigates the man's death, we are drawn into the corruption and underbelly of Sicily and Italian politics.
The Inspector Montalbano series will not only transport you to Italy, but they are also some of the best fiction books about Italian culture and politics – especially Sicily.
Read The Shape of Water: Amazon | Goodreads
More novels about Italy from Christine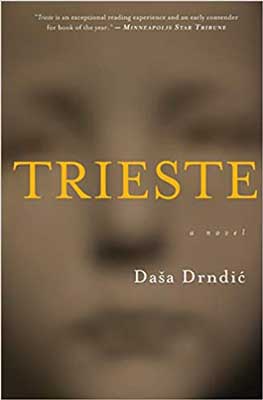 Trieste by Daša Drndić
Translated into English by Ellen Elias-Bursać
In Northeastern Italy, Haya Tedeschi hasn't seen her son in over 62 years. As she awaits their reunion, Haya reflects on her Catholicized Jewish family's experiences.
An SS officer is the father of her son, and the German authorities took him as part of Himmler's Lebensborn project.
Throughout the novel, readers learn more about the concentration camps of Trieste and the massacre of Italian Jews.
For historical fiction novels about Italy during WW2, Trieste is a moving and well-researched account of the atrocities of war.
Through every photograph, document, and piece of testimony Haya retrieves, readers gain powerful insight into the Nazi occupation of northern Italy.
Daša Drndić was a Croatian and award-winning writer. Uncover even more WWII historical fiction.
Find Belladonna by Daša Drndić on our Croatian reading list.
Read Trieste: Amazon | Goodreads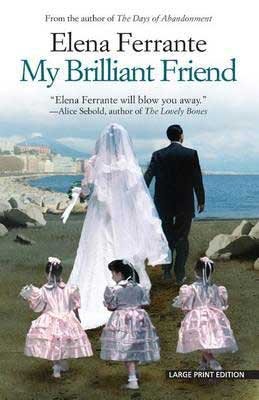 My Brilliant Friend by Elena Ferrante
Translated into English by Ann Goldstein
One of the most popular books set in Italy, My Brilliant Friend is also an HBO TV show, and Italian author Elena Ferrante's first book in the Neapolitan Novels series.
Armchair travelers head to Naples in the 1950s where Lila's and Elena's friendship and lives evolve in a story that spans over 60 years.
We meet the two women in elementary school, at 10 years old, and watch them transform into wives, mothers, figureheads, and friends.
In a slow-burn yet captivating story, readers learn more about working-class Naples and one feisty and complicated friendship.
For books about Italian culture and life, Ferrante is famous her relentless and hypnotic stories.
Explore even more fascinating books about best friends and friendship.

Read My Brilliant Friend: Amazon | Goodreads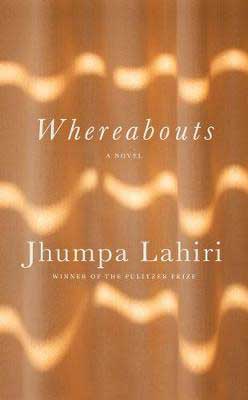 Whereabouts by Jhumpa Lahiri
For transcendent and intuitive translated Italian literature, Whereabouts by one of our favorite authors, Jhumpa Lahiri, is a must.
Thought-provoking and meditative, book clubs and deep thinkers will appreciate this one. Plus, you can read Whereabouts in a few hours.
The novel takes place in an unnamed, small town that is most likely set somewhere in Italy.
Through the everyday vignettes and "whereabouts" of an average yet depressed and sullen woman, Lahiri shares our universal insecurities, feelings of isolation, and faults that make us deeply human.
How can such a seemingly ordinary book be so extraordinary?
If you love Italy books with gripping plots, though, you might want to pass here.
Personally, we will live more fully, love more deeply, and pay closer attention to the happiness and sorrow around us having read Whereabouts.
Read Whereabouts: Amazon | Goodreads | Read More
Take The Uncorked Reading Challenge!
Travel around the world with our Uncorked Reading Challenge. Never be late to the party with unique new book releases. Get the latest movie and book lists straight to your inbox.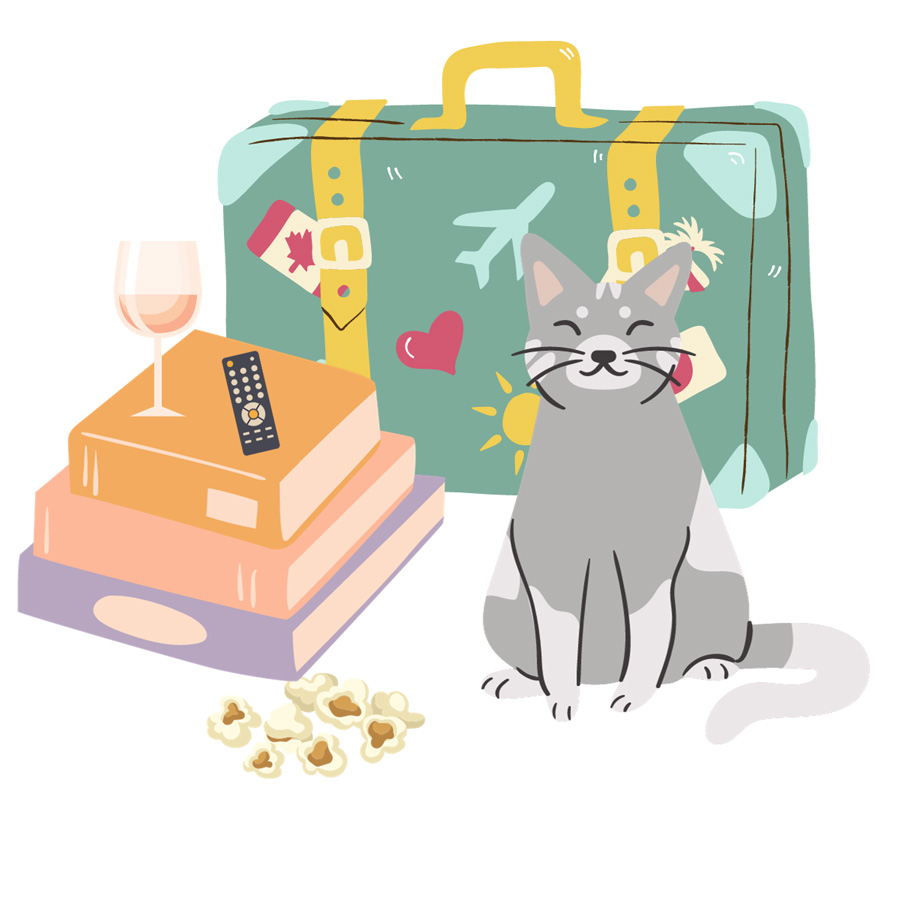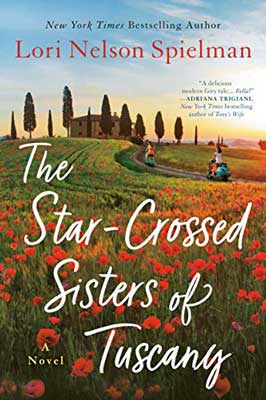 The Star-Crossed Sisters of Tuscany by Lori Nelson Spielman
One of the best books set in Italy that is also perfect for book club, travel to Ravello, Venice, and Trespiano in The Star-Crossed Sisters of Tuscany.
Italy oozes off of the pages, and you'll wish you had a sage and eccentric Aunt Poppy in your life. We couldn't possibly love this inspiring and beautiful novel more.
Beginning in Brooklyn, New York, Emilia lives a safe life working in the family bakery with her cat Jaws.
Yet something is off, and it's not just the family curse that says second-born daughters are destined to never have lasting love.
Her grandmother – who has raised her – treats Emilia with disdain, and her sister uses her as a doormat.
When their estranged Aunt Poppy invites Emilia and cousin Lucy – another second daughter – to travel across Italy for her birthday, they jump on the opportunity, especially since Poppy promises she can break the curse.
However, Poppy is dying from cancer and has another agenda: reunite with the love of her life that she was separated from with the construction of the Berlin Wall.
Can they break the curse, and will family secrets destroy these already shaky relationships? There are secrets and pain they all must overcome.
The Star-Crossed Sisters of Tuscany is also a story perfect for romance lovers and those wishing to step out of their comfort zone.
Novels about Italy and Italian life don't get any more devour-worthy than this.
Read The Star-Crossed Sisters of Tuscany: Amazon | Goodreads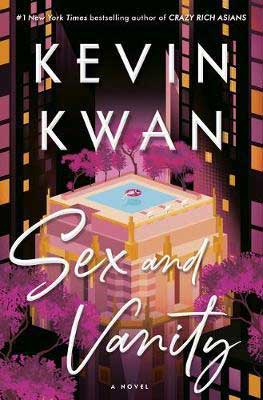 Sex and Vanity by Kevin Kwan
A 2020 book release by the author of Crazy Rich Asians, Kwan entrances readers with the beautiful and wealthy island of Capri. We just eat up island books.
One of the most fun books set in Italy and NYC, you'll head to the shores of the Amalfi Coast for a steamy romance and one compromising situation.
Sex and Vanity is a modern-day A Room With A View.
Lucie meets George Zao during a fancy wedding weekend. George is Chinese-born and raised in Australia while Lucie is a Churchill, making them an unlikely and 'socially' unacceptable match.
At first, Lucie cannot tolerate George until she finds herself in his warm embrace.
Years later and back in NYC, Lucie is engaged to Cecil, a pompous and new money douche bag.
When George moves to New York for work, though, Lucie must decide who she really loves, including herself.

Read Sex and Vanity: Amazon | Goodreads | Book Information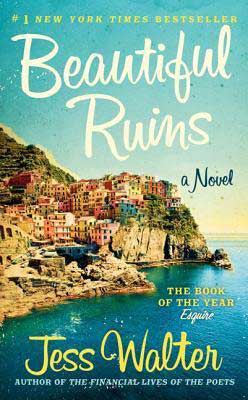 Beautiful Ruins by Jess Walter
A novel set along the Italian coast, Beautiful Ruins is another one of those Italy books that people either love or don't.
In 1962, a young innkeeper experiences love at first sight as he spies an American actress coming into land via boat.
The caveat is that she is dying.
Over the course of 50 years, readers watch as the story begins with an older Italian man in search of the mysterious actress.

Read Beautiful Ruins: Amazon | Goodreads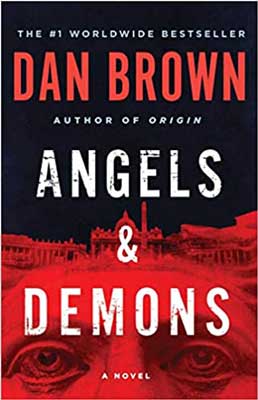 Angels & Demons by Dan Brown
Beginning at CERN in Switzerland, Robert Langdon examines a symbol seared into one of their dead physicists, proof of the existence of the Illuminati. Why have they returned?
To take revenge on the Catholic Church, of course. And where better than the Vatican?
The Illuminati have set a bomb hidden deep within Vatican City that Langdon must find and disable before all of history is lost.
Angels & Demons is the first in the Robert Langdon series and is one of the most thrilling and fast-paced books about Italy on this list.
In the fourth book in the series, Inferno – a novel set in Florence, Italy – Robert Langdon wakes up in an Italian hospital with an assassin trailing him.
If CERN intrigues you, travel further into Switzerland with these books.

Read Angels & Demons: Amazon | Goodreads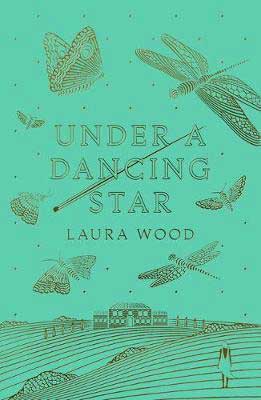 Under A Dancing Star by Laura Wood
For YA novels about Italy and summer vacations, travel to the Italian countryside with Bea.
It's England in the 1930s, and while Bea's parents worry about her marriage potential, she'd rather be studying natural history.
Bea's entire worldview becomes much larger as she heads off to Italy where unbeknownst to her parents, she's about to join a bohemian artist retreat with her uncle and his fiancé.
When Bea meets Ben, she must decide if she wants a casual summer fling. He's arrogant but also cute. The catch, of course, is that this romance cannot lead to falling in love.
Inspired by Shakespeare's Much Ado About Nothing, Under A Dancing Star is a fluffier romance with occasional political context.

Read Under A Dancing Star: Amazon | Goodreads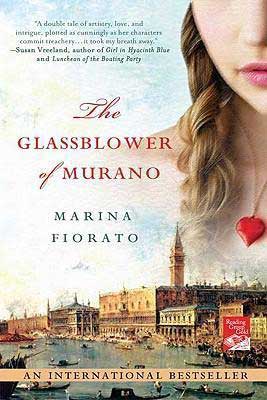 The Glassblower Of Murano by Marina Fiorato
If you crave historical books about Italy and European history, head to Venice in Fiorato's The Glassblower Of Murano.
It's 1681 where glassblowing and Venetian mirrors are everything.
In an effort to protect his daughter, the most renowned glassblower, Corradino Manin, discloses his trade secrets to Louis XIV of France.
Flash forward to the present day where Leonora Manin runs off to Italy, linking herself to one deceptive past.

Read The Glassblower Of Murano: Amazon | Goodreads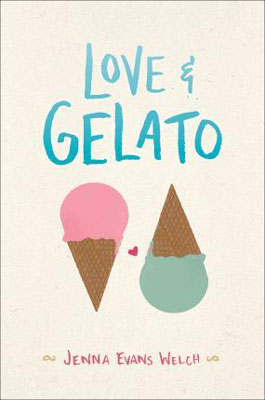 Love and Gelato by Jenna Evans Welch
Another one of the best light and fluffy books set in Italy, don't skip Love and Gelato.
For YA armchair travelers, especially, Jenna Evans Welch creates the sweetest stories abroad.
Lina is spending her summer in Tuscany.
She's trying to better understand her estranged father – her mother's dying wish. Lina is, of course, not happy with this forced vacation until she starts reading her mother's Italian journal.
Lina learns more about her family than she ever could have imagined while discovering some Italian romance of her own.
Find even more of Jenna Evan Welch's books on our books set in Greece and Ireland books reading lists.

Read Love and Gelato: Amazon | Goodreads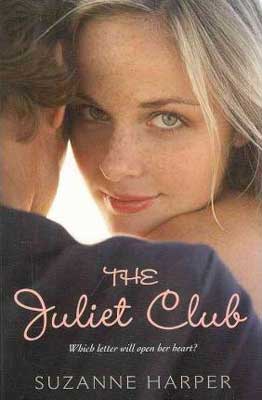 The Juliet Club by Suzanne Harper
One of the lesser-known YA books about Italy, The Juliet Club promises to transport readers to Verona, Italy.
Kate Sanderson is studying Shakespeare's Romeo and Juliet in Verona as well as volunteering for the Juliet Club, answering love letters sent from around the world.
Attending a seminar with other Americans and Italians, Kate finds herself drawn into the romance of her setting.

Read The Juliet Club: Amazon | Goodreads
Classic Italy Books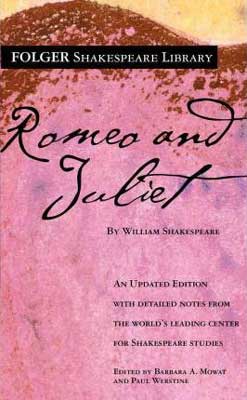 Romeo and Juliet by William Shakespeare
One of the most famous classic novels about Italy, everyone knows the tragic story of Shakespeare's Romeo and Juliet.
Set in Verona and Mantua, the Montagues and the Capulets are feuding enemies. Yet, their children fall in love.
Juliet is arranged to marry another man; so, she and Romeo plan to wed in secret. When Romeo kills Juliet's cousin in a street fight, he is banished from the kingdom, ruining their plans.
As Romeo tries to make it back before it's too late, Juliet hatches an ill-thought-out scheme of her own. Unfortunately, everything goes terribly wrong.

Read Romeo and Juliet: Amazon | Goodreads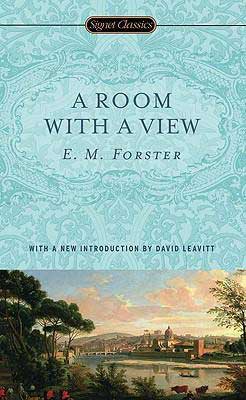 A Room With A View by E.M. Forster
If you are looking for books set in Florence, Italy, try the classic A Room With A View.
First published in 1908, uptight Lucy visits her cousin Charlotte in Florence.
Lucy is a product of Edwardian England, which is infamous for its structure and rigidity. Florence opens Lucy's eyes and heart to the world, but when George kisses her, she is dragged back home.
Now with a stuffy fiancé, Cecil Vyse, Lucy has to determine who and what she really wants.

Read A Room With A View: Amazon | Goodreads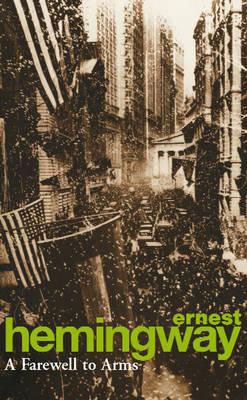 A Farewell To Arms by Ernest Hemingway
A Farewell To Arms is one of the many historical fiction books about Italy that portrays war.
In 1918, as an ambulance corps volunteer, Hemingway chronicles wartime along with its effects on friendship and love.
Adapted into a play, film, and mini-series, this is a well-known World War I love story.

Read A Farewell To Arms: Amazon | Goodreads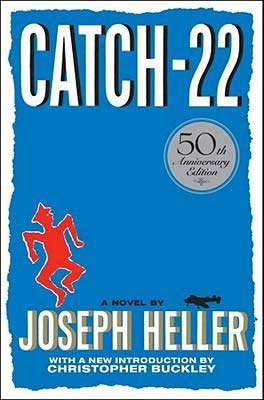 Catch-22 by Joseph Heller
Set on an island off of Italy, Pianosa during World War 2, bombardier Yossarian cannot believe that people he doesn't even know wish to kill him.
And even more so, he is terrified that his own army is going to kill him before the enemy does. They just keep increasing his missions.
Hence, Yossarian wants to leave the military, which feels impossible.
Finding himself in a Catch-22, Yossarian can't claim he's mentally unwell to quit the army because doing so proves exactly the opposite. Only a sane person would think of a way out.
Catch-22 is one of those classic books about Italy and war that most American high schoolers or college students have read.
Explore the all-time best books about World War 2.

Read Catch-22: Amazon | Goodreads
Save These Books About Italian History, Culture, & Life For Later: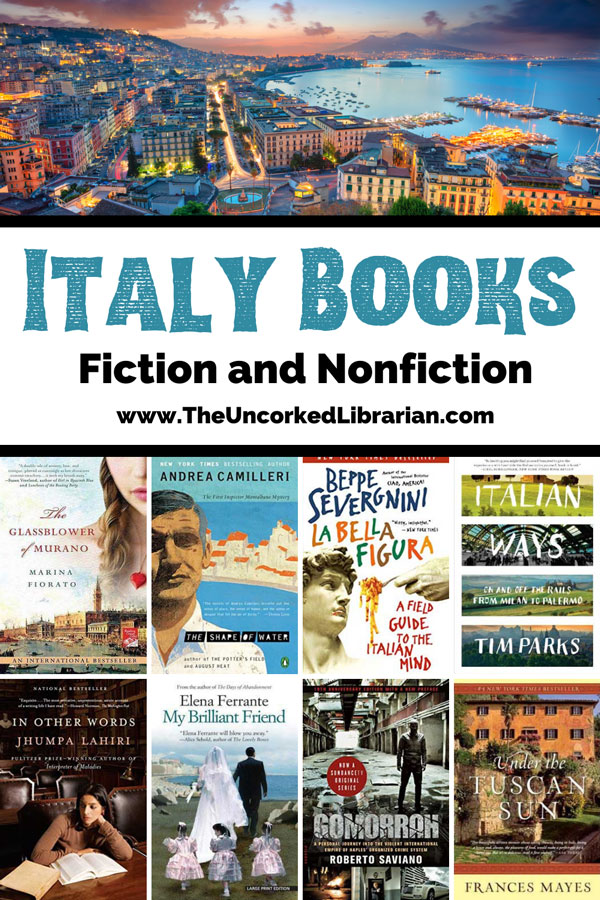 Grab your favorite Italy books to take you there here:
Thank you to TUL contributor, Jeremy Paterson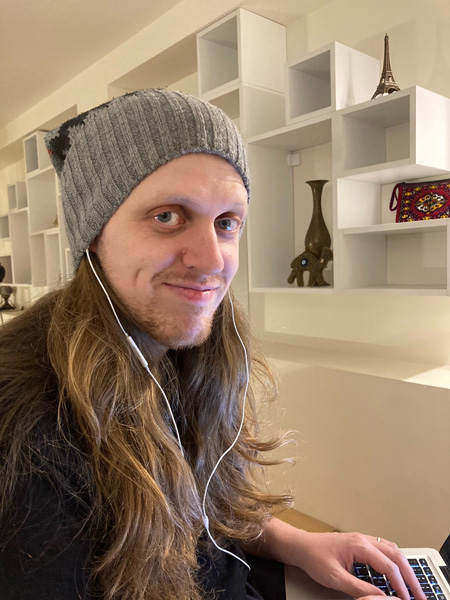 Jeremy (pronouns: any) is an autistic writer, hobbyist, and movie buff, as long as that movie is Labyrinth. Since leaving the corporate world behind in 2018, he has read more books than he thought possible. True to his British upbringing, his first instinct in any given situation is to put the kettle on.
What books set in Italy do you love? How about books about Italian culture?
Have you been to Italy, and if so, what areas do you love?
Who are your favorite travel writers, and what Italy travel books are musts?
And, what are your absolute favorite novels about Italy? Which nonfiction books about Italy have enhanced your trip and taught you more? Let us know in the comments.
Travel With These European Book Lists:
Lithuania, Latvia, and Estonia
Icelandic Books
France-Based Novels To Devour
Norway
Spain
Sweden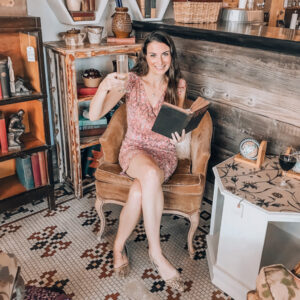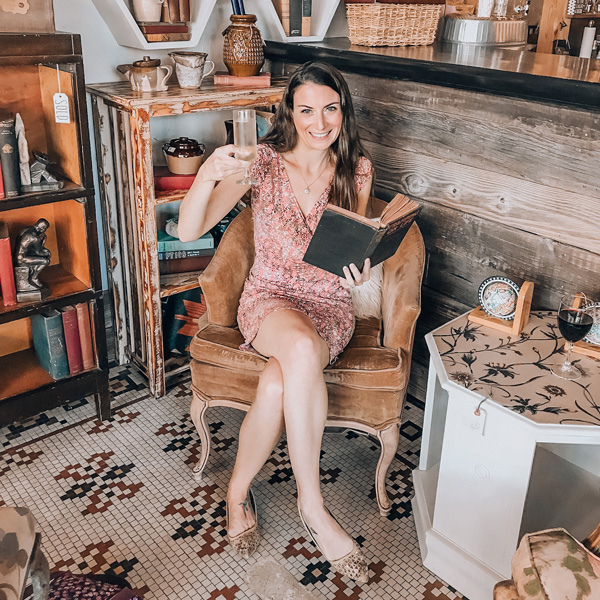 Christine (she/her) is the owner, lead editor, and tipsy book sommelier of The Uncorked Librarian LLC, an online literary publication showcasing books and movies to inspire travel and home to the famed Uncorked Reading Challenge.
With a BA in English & History from Smith College, an MLIS from USF-Tampa, and a U.S. Fulbright Fellowship in Christine's back pocket, there isn't a bookstore, library, or winery that can hide from her. Christine loves brewery yoga, adopting all of the kitties, and a glass of oaked Chardonnay. Charcuterie is her favorite food group.