Headed out on an Italian vacation and looking for books about Italy to read before you go? Don't miss these books set in Italy to enhance your next vacation or travel via your armchair.
Spark that Italian wanderlust to Sicily, Tuscany, Florence, Rome, and so much more.
It's no secret that Italy runs in our blood. Both are families are from Sicily and parts of southern and eastern Italy.
Whenever I land in this gorgeous country, I feel as though I am home. If you have ever read Frances Mayes's travel books about Italy, especially Tuscany, she evokes all of the feels and chills that reverberate in my bones.
We love Florence, Rome, Marsala, Menfi, Noto, the Amalfi Coast, Chianti, Venice, and San Gimignano. If you follow me on Instagram, you know that bike riding along the fortress walls of Lucca is one of my all-time favorite memories.
Heck, I saw John Stamos in Positano. I also barfed from a boat ride there, too. You win some. You lose some…
Whether you are traveling to Italy or are hoping to spark your Italian wanderlust, I've read quite a few books about Italy that I know you'll love.
A few of my favorite Italian-based books include Sex and Vanity by Kevin Kwan (Capri), My Brilliant Friend by Elena Ferrante (Naples), and of course, Eat, Pray, Love by Elizabeth Gilbert (Rome and Naples). Screw the cliché.
Below, find books set in Italy for adults and teens, including many infamous cities and regions. Encounter Italian novels showcasing women in translation and a few classics.
Of course, this isn't every book about or set in Italy. Discover just a handful that we love or our readers continuously recommend.
We update our book lists frequently, so please don't hesitate to comment with your favorite Italian novels, too. Let's get started!
Be sure to explore all of our European Reading Lists, too.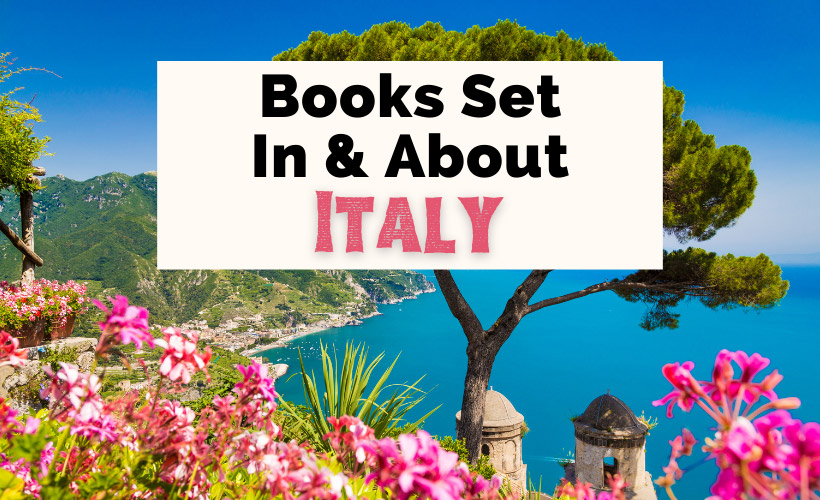 Our Favorite Books About Italy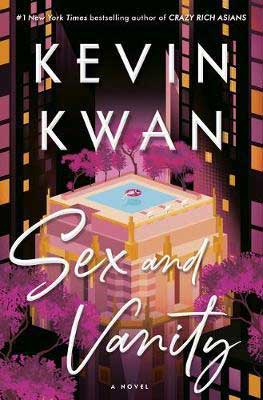 A new 2020 book by the author of Crazy Rich Asians, Kwan entrances readers with the beautiful and wealthy island of Capri.
A book set in Italy and NYC, you'll head to the shores of the Amalfi Coast for a steamy romance and one compromising situation. Sex and Vanity is a modern-day A Room With A View.
Lucie meets George Zao during a fancy wedding weekend. George is Chinese-born and raised in Australia while Lucie is a Churchill, making them an unlikely and 'socially' unacceptable match.
At first, Lucie cannot tolerate George until she finds herself in his warm embrace.
Years later and back in NYC, Lucie is engaged to Cecil, a pompous and new money douche bag. When George moves to New York for work, though, Lucie must decide who she really loves, including herself. Amazon | Goodreads | Book Information→
Save These Italy-Based Books For Later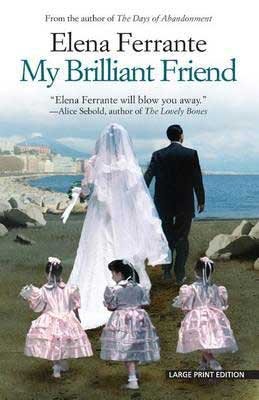 One of the most recently talked-about books set in Italy, My Brilliant Friend is now an HBO TV series.
Elena Ferrante is also one of our native Italian authors on this list (and a woman in translation; woot, woot). My Brilliant Friend is her first book in the Neapolitan Novels series.
Armchair travelers head to Naples in the 1950s as we watch Lila's and Elena's friendship and lives evolve in a story that spans over 60 years. We meet the two women beginning in elementary school, at 10-years-old.
In this slow-burn yet hypnotic story, readers learn more about working-class Naples and one feisty and complicated friendship. I have only read the first in the series, so far. Amazon | Goodreads
---
Travel Around The World With Our Uncorked Reading Challenge
Join our 2021 Uncorked Reading Challenge today with monthly reading themes. Never be late to the party again with unique new book releases. Sign Up Now.
---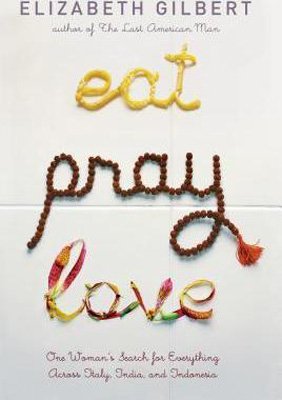 I am pretty sure that Eat, Pray, Love is one of the most cliché recommendations for books set in Italy, but I still love it. Know that only one-third of the book takes place in Italy where Gilbert heads out to eat in Rome and Naples.
After going through a divorce, Gilbert needs to escape and start over. She decides to jet set off to Italy, India, and Indonesia to literally eat, pray, and love.
Also made into a movie, Gilbert learns how to be still, meditate, find and love herself, and love romantically, once again. A thought-provoking travel memoir, I sometimes think a small portion of Gilbert lives within us. Amazon | Goodreads | More Information→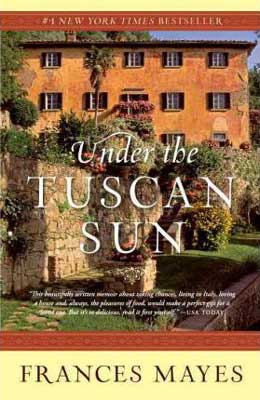 One of my favorite books set in Tuscany that is also a movie, Frances Mayes' Under The Tuscan Sun will remind you a lot of Elizabeth Gilbert taking an extended Italian holiday.
A beautiful memoir and Italian travel guide, Mayes paints a vivid picture of Tuscan life as an expat and part-time Italian resident.
On a whim, Mayes decides to restore an old villa, Bramasole, in the Tuscan countryside of Cortona. She evokes the true ambiance of Italy through her poetic writing about food, friends, and community.
Perfect for armchair travelers, watch as Mayes also moves on from divorce and throws her talents into writing, renovation, and love. Mayes is a go-to author for travel books about Italy from an American perspective. Amazon | Goodreads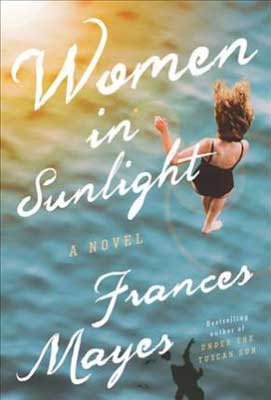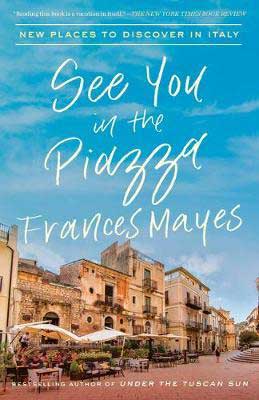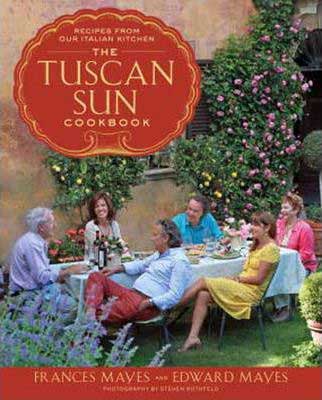 More Books About Italy From Frances Mayes
Women In Sunlight by Frances Mayes – Three American women and a writer become friends as they form a new life in Tuscany, Italy.

Bella Tuscany: The Sweet Life In Italy by Frances Mayes – A companion and Italian travel guide to Under The Tuscan Sun, Mayes extends her Italian life via holidays, visiting Veneto and Sicily. Watch as she forms a deeper connection with the country she loves.

See You In The Piazza: New Places To Discover In Italy by Frances Mayes – Another Italian travel guidebook, Mayes shows readers a more local side to Italy.

The Tuscan Cookbook by Frances Mayes – Discover over 150 recipes honoring Tuscan cuisine in this Italian cookbook.

Every Day In Tuscany by Frances Mayes – Another one of Mayes' many books about Italy, including recipes and everyday life, learn more about Tuscan life.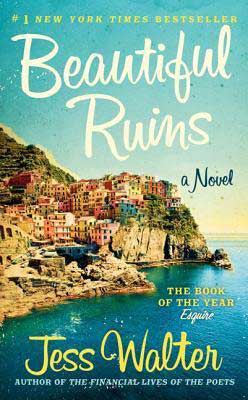 A novel set along the Italian coast, I read Beautiful Ruins years ago and remember being captivated but also not madly in love with this popular story. People either love it…or don't.
In 1962, a young innkeeper experiences love at first sight as he spies an American actress coming into land via boat. The caveat is that she is dying.
Over the course of 50 years, readers watch as the story now begins with an older Italian man in search of the mysterious actress. Amazon | Goodreads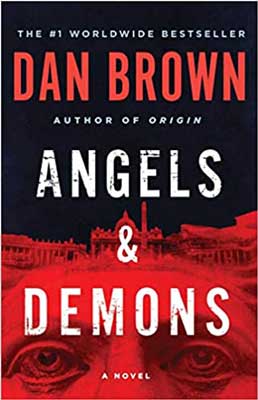 Beginning at CERN in Switzerland, Robert Langdon examines a symbol seared into one of their dead physicists, proof of the existence of the Illuminati. Why have they returned?
To take revenge on the Catholic Church, of course. And where better than the Vatican?
The Illuminati have set a bomb hidden deep within Vatican City that Langdon must find and disable before all of history is lost.
Angels & Demons is the first in the Robert Langdon series and is one of the most thrilling and fast-paced books about Italy on this list. I read this one before visiting Rome. Amazon | Goodreads
More Dan Brown Books Set In Italy
Inferno (Robert Langdon #4) by Dan Brown – A novel set in Florence, Italy, Robert Langdon wakes up in an Italian hospital with an assassin trailing him.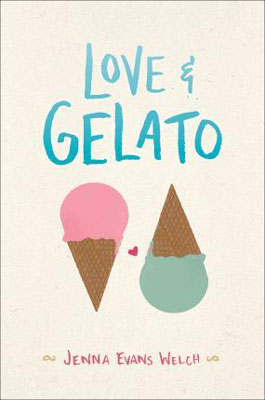 If you are looking for YA books set in Italy, don't skip the sweetest read ever: Love and Gelato. Lina is spending her summer in Tuscany.
She's trying to better understand her estranged father — her mother's dying wish. Lina is, of course, not happy with this forced vacation until she uncovers her mother's Italian journal.
Lina learns more about her family than she ever could have imagined while discovering some Italian romance of her own. Amazon | Goodreads
Classic Books Set In Italy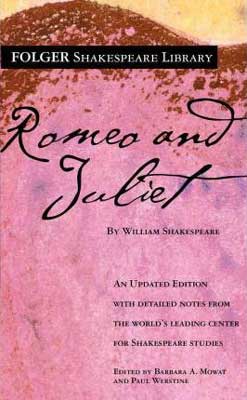 One of the most famous classic books set in Italy, we all know the story of Shakespeare's Romeo and Juliet. I cannot even begin to count how many times I had to read this violent story in high school and college as an English major.
Set in Verona and Mantua, the Montagues and the Capulets are feuding enemies. Yet, their children fall in love.
Juliet is arranged to marry another man; so, she and Romeo plan to wed in secret. When Romeo kills Juliet's cousin in a street fight, he is banished from the kingdom, ruining their plans.
As Romeo tries to make it back before it's too late, Juliet hatches an ill-thought-out scheme of her own. Unfortunately, everything goes terribly wrong. Amazon | Goodreads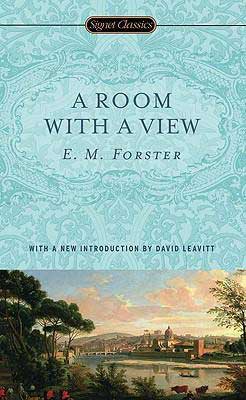 If you are looking for books set in Florence, Italy, don't miss the classic A Room With A View. First published in 1908, uptight Lucy visits her cousin Charlotte in Florence.
Lucy is a product of Edwardian England, which is infamous for its structure and rigidity. Florence opens Lucy's eyes and heart to the world, but when George kisses her, she is dragged back home.
Now with a stuffy fiancé, Cecil Vyse, Lucy has to determine who and what she really wants. Don't miss Sex and Vanity mentioned above for a contemporary flair. Amazon | Goodreads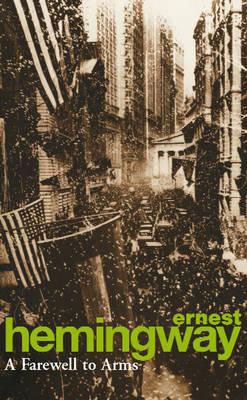 A Farewell To Arms is one of the many historical fiction books about Italy that portrays war. In 1918, as an ambulance corps volunteer, Hemingway chronicles wartime along with its effects on friendship and love.
Adapted into a play, film, and mini-series, this is a well-known World War I love story. Amazon | Goodreads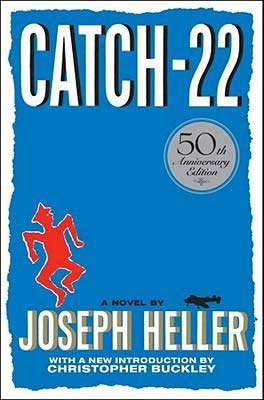 Set on an island off of Italy, Pianosa during World War 2, bombardier Yossarian cannot believe that people he doesn't even know want to kill him.
AND, he is terrified that his own army is going to kill him before the enemy does. They just keep increasing his missions.
Hence, Yossarian wants to leave the military, which feels impossible. Finding himself in a Catch-22, Yossarian can't claim insanity to quit the army because doing so proves exactly the opposite.
Only a sane person would think of a way out. Catch-22 is one of those classics books about Italy and war that most American high schoolers or college students have read. Amazon | Goodreads
Save These Books Set In Italy For Later
Books About Italy Our Community Recommends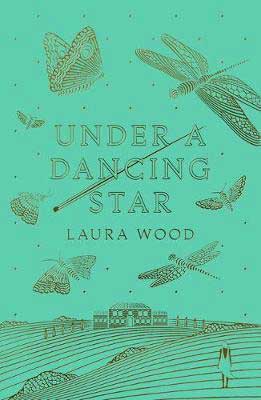 One of the books set in Italy on my TBR list includes Under A Dancing Star. Historical fiction beginning in England in the 1930s, Bea's entire worldview becomes much larger as she heads off to Italy for one fun summer.
When Bea meets Ben, she must decide if she wants a casual summer fling. The catch is that this romance cannot lead to falling in love. Amazon | Goodreads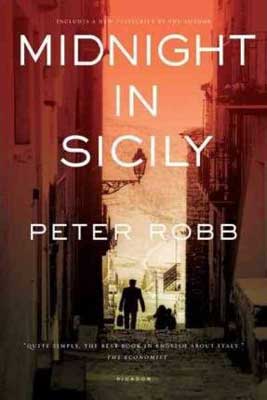 We love Sicily and still have family there. Having taken multiple trips now, we've road-tripped and wine-tasted across the diverse island.
If you are looking for books about Sicily, including Palermo, Peter Robb writes less of an Italian travel guide and more of a history of Sicily post-war.
Having lived in southern Italy for over 14 years, Robb discusses its stunning beauty against the island's corrupt politics, including the Sicilian mafia and their relation with the government. Amazon | Goodreads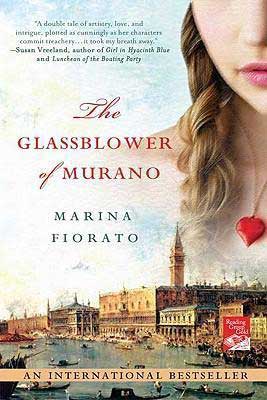 If you love historical books about Italy, head to Venice in Fiorato's The Glassblower Of Murano. It's 1681 where glassblowing and Venetian mirrors are everything.
In an effort to protect his daughter, the most renowned glassblower, Corradino Manin, discloses his trade secrets to Louis XIV of France.
Flash forward to the present day where Leonora Manin runs off to Italy, linking herself to one deceptive past. Amazon | Goodreads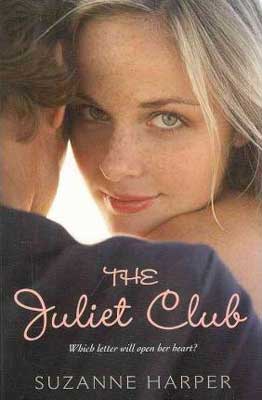 One of the lesser-known YA books about Italy, The Juliet Club promises to transport readers to Verona, Italy. Kate Sanderson is studying Shakespeare's Romeo and Juliet in Verona as well as volunteering for the Juliet Club, answering love letters sent from around the world.
Attending a seminar with other Americans and Italians, Kate finds herself drawn into the romance of her setting. Amazon | Goodreads
What Books About Italy Have You Read And Loved?
Do you love reading Italian novels and books set in Italy? Which ones have you read, and what Italian-based books would you recommend reading before going?

Have you been to Italy, and if so, what areas do you love? Let us know in the comments.
You May Also Enjoy These European-Based Book Lists:
Best Baltic Books To Take You There: Lithuania, Latvia, and Estonia
Beautiful Icelandic Books For Northern Lights Chasers
Books Set In Switzerland To Read Before You Go
France-Based Novels To Devour