21 Captivating Books About Ireland
Travel across Europe with the best books about Ireland to take you there, including fantasy novels, mysteries, memoirs, and so much more.
Many great Irish books showcase memorable characters and magical and heartwarming journeys. Ireland is both enchanting and a tad spooky, after all.
Let's not forget those stunning historic libraries and delicious whiskey too.
However, books on Ireland are also contemplative and serious — showcasing tumultuous periods in history, including The Troubles and times of war.
With so many powerful books about Ireland, it's hard to choose what to read next.
Which Irish books will teach you more about the country and its residents? And, which books set in Ireland will inspire your next trip or at least encourage a little armchair travel?
Below, we are sharing just a few of the best books on Ireland to add to your growing TBR pile. Of course, "best" is subjective, and we couldn't possibly name all of the Ireland books.
Be sure to let us know your favorites in the comments as you explore Irish authors, mysteries, thrillers, romance, and literary fiction. Let's get started.
If you love these Irish novels, be sure to check out our favorite Irish movies.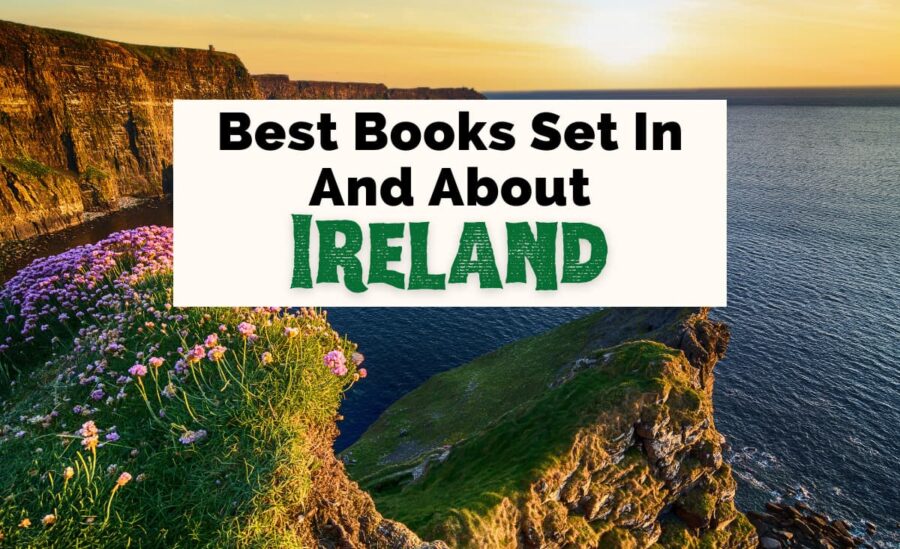 Grab your favorite books on Ireland here:
21 Best Books About Ireland To Read Now
Author's Note: This article includes books set in both the Republic of Ireland and Northern Ireland. Although Northern Ireland is officially part of the United Kingdom, it is culturally and historically Irish. And as a few of the books below will show, there is a complex history between the three.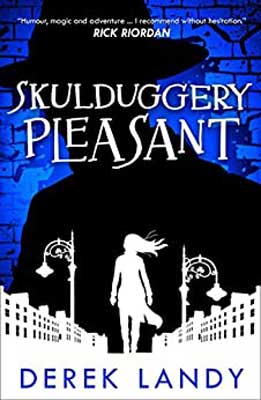 1. Skulduggery Pleasant by Derek Landy
Stephanie Edgley's average life is about to become very strange indeed, and not just because of her uncle's will.
After he passed away unexpectedly, renowned fantasy/horror author Gordon Edgley leaves his huge mansion – and the royalties from his books – entirely to her.
Almost everyone at the reading of the will is surprised, not least Stephanie's deeply unpleasant aunt and uncle.
Only one person seems unfazed: a skeletally thin stranger in a wide-brimmed hat, long coat and a scarf, and dark glasses concealing his face.
He says his name is Skulduggery Pleasant, and Stephanie is curious about his relationship with her departed Uncle Gordon. He certainly never mentioned anyone with such a ridiculous name.
But that might be because Gordon's books weren't as fictional as he led the world to believe, and he didn't want the world to know about Skulduggery Pleasant, the greatest – and most stylish – detective in the secret magical community.
Skulduggery thinks that Gordon's death was foul play, and he's going to get to the bottom of it. And he really is a skeleton.
With plenty of imagination and Irish humor, Derek Landy's first entry in his YA magical realism series established him as one of the most creative Irish authors in recent years.
Skulduggery Pleasant also makes for a terrific fantasy audiobook.

Read Skulduggery Pleasant: Amazon | Goodreads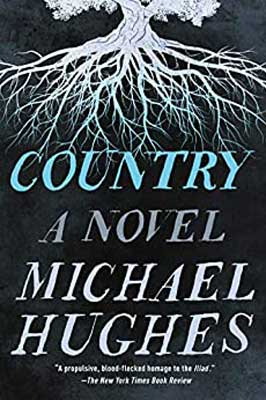 2. Country by Michael Hughes
Set in 1990s Northern Ireland, Country is a modern retelling of The Iliad that centers on The Troubles.
Following a ceasefire agreement between the British and the IRA, an IRA splinter group refuses to lay down their guns and continues the fight.
But they aren't just fighting for a United Ireland, they're also fighting to protect one of their own's pride.
As many epic stories do, the conflict of Country starts with a woman. Two, actually.
There's Nellie who informs on her IRA husband before running off to England with an Englishman, and there's the [unnamed] daughter of farmer Crisis Cunningham.
Nellie's betrayal of her husband, Dog, is the impetus for the group, run by Dog's older brother, Pig, to continue taking up arms against the Brits.
Crisis' daughter is indirectly responsible for the fallout between Pig and their best triggerman, Achill.
Country is violent, vulgar, disorienting, and unapologetically Irish. This book definitely won't be everyone's cup of tea, but I loved every second of it.
It is one of my favorite books about Ireland (a big statement as I love Irish literature). I don't really give a toss about The Iliad, and it absolutely isn't necessary to know the story going in.
However, it is a fairly faithful adaptation in terms of events and themes, so those with prior knowledge will appreciate the parallels.
Although no prior knowledge of The Iliad is essential, I would say prior knowledge about the IRA and The Troubles is.
Explore even more books with Greek mythology.

Read Country: Amazon | Goodreads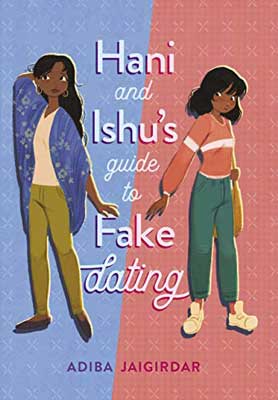 3. Hani and Ishu's Guide to Fake Dating by Adiba Jaigirdar
When popular Humaira "Hani" Khan comes out to her two best friends as bisexual, neither girl really believes her.
They simultaneously think she's either covering up for being a lesbian and that she can't know if she hasn't actually dated a girl.
Frustrated at being invalidated so easily, Hani foolishly confesses that she is in a relationship with their significantly less popular classmate, the studious Ishita "Ishu" Dey.
Except, she isn't dating Ishu. In fact, the two barely speak aside from the Bengali functions their parents bring them to.
But to Hani's surprise – and relief – Ishu agrees to go along with her lie in exchange for a bit of a much-needed popularity boost.
Hani and Ishu couldn't have less in common – or so they thought – so why are they starting to catch real feelings?
As the girls struggle with their feelings and their classmate's biphobia, they also come up against other obstacles like familiar expectations, racism, and Islamophobia.
If you're looking for sweet, multicultural YA romance books set in Ireland, this is the book for you.
While it never strays from tackling real issues, it is also a heartwarming story about queer happiness through and through.

Read Hani and Ishu's Guide to Fake Dating: Amazon | Goodreads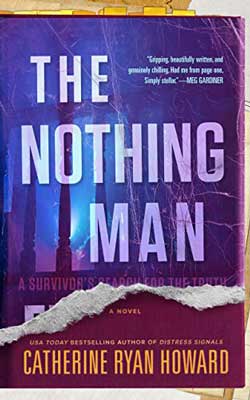 4. The Nothing Man by Catherine Ryan Howard
20 years ago, the infamous serial killer, The Nothing Man left behind his one and only survivor: 12-year old Eve Black. But not before slaughtering her entire family.
As an adult, Eve is consumed by the man who destroyed her life and was never caught.
Obsessed with finding out his identity and finally bringing him to justice, Eve decides to write a true crime book about what he did to her and her efforts to find him.
When security guard Jim Doyle sees Eve's new book on the shelves of the store where he works, he can't stop himself from picking it up. After all, he is The Nothing Man, and he needs to know what Eve knows.
But the more he reads, the more he realizes that leaving her alive was a mistake. If he wants to stay free, he'll need to finish what he started that fateful night 20 years ago.
The Nothing Man is one of the best books about Ireland to keep you on the edge of your seat while you read it.
Catherine Howard is one of my go-to Irish authors for a good, fast-paced crime thriller, and The Nothing Man is probably her best, especially if you enjoy reading about serial killers.

Read The Nothing Man: Amazon | Goodreads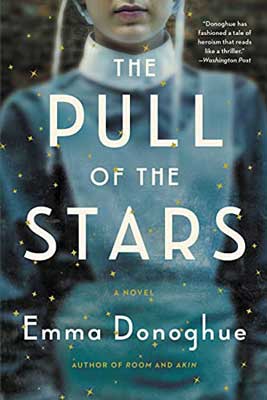 5. The Pull of the Stars by Emma Donoghue
Julia Power is a nurse on the maternity ward of a Dublin hospital during the 1918 pandemic. Her patients are specifically pregnant women stricken with influenza as they are especially vulnerable.
The hospital is severely understaffed as more and more patients arrive at the doors and the nurses and doctors themselves fall ill.
As a result, many volunteers – mostly nuns – have been brought in to help. On her ward, Julia's assistance comes in the form of Bridie Sweeney, a young but eager volunteer, and Dr. Kathleen Lynn, a controversial female doctor rumored to be a Sinn Féin activist.
The Pull of the Stars is a fiercely character-driven story set over the course of a few days within one hospital ward.
These three women and their patients share stories, traumas and shape each other's lives.
As you might have guessed, this isn't a light read. In addition to discussion of flu death and the ongoing war, the book delves into the rampant domestic abuse issues of the time in Ireland, often inciting the chilling phrase 'She doesn't love him unless she gives him twelve.'
However, with both the 1918 pandemic and WWI as the backdrop, this is one of the best Irish novels for those who like hard-hitting historical fiction.
Read The Pull of the Stars: Amazon | Goodreads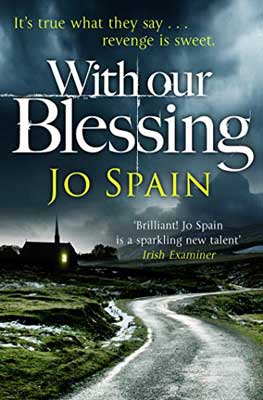 6. With Our Blessing by Jo Spain
In 1975, a baby that has only just taken its first few breaths is forcibly removed from the arms of its mother.
Years later, in the coldest part of the winter of 2010, the murdered body of an elderly nun is found in a park in Dublin.
Investigating the case is Detective Inspector Tom Reynolds, and he's convinced that the crime is linked to historical events that took place in a house of "fallen women": the infamous Magdalene Laundries.
With the trail leading to an isolated convent, Reynolds and his team find themselves in great danger, as they track the killer hiding among them – a killer hellbent on revenge for the sins of the past.
As the first in a series of mysteries featuring Detective Inspector Tom Reynolds, With Our Blessing makes for an impressive US debut for author Jo Spain.
As with many books set in Ireland, religion looms large and Spain weaves together themes of faith, vengeance, and justice for a nail-biting literary ride.

Read With Our Blessing: Amazon | Goodreads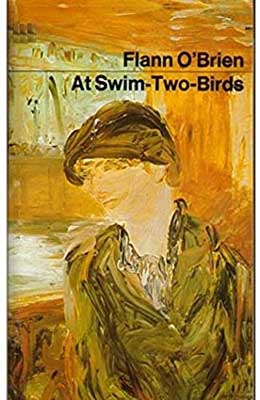 7. At Swim-Two-Birds by Flann O'Brien
At Swim-Two-Birds is one of the most unusual books about Ireland to experience.
Imaginative, humorous, and very, very meta, this is a spoof of classic Irish fiction and its tropes, in which the line between fiction and reality begins to blur.
The reader follows the exploits of a young Irish student, who spends his time not studying, but instead drinking, laying in bed, and writing a book.
The book in question is a novel about a bad author who writes unfulfilling plots for his characters.
Unfortunately for this author, his characters lose patience with their plots and begin to rebel against him through various means, including bringing the ceiling down on his head and attempting to poison him.
Met with indifference by critics at the time, At Swim-Two-Birds was praised instead by contemporary writers such as James Joyce, Dylan Thomas, and Graham Greene, and has become incredibly influential over the years.
It has been regarded by some as one of the best Irish books ever written.

Read At Swim-Two-Birds: Amazon | Goodreads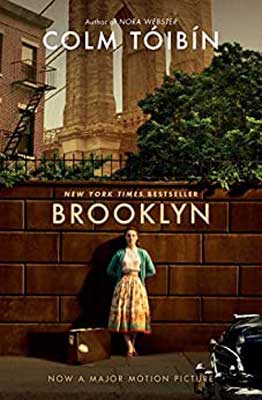 8. Brooklyn by Colm Tóibín
In 1950s small-town Ireland, young Eilis Lacey is struggling to find work.
Following a meeting with Father Flood – a priest visiting from Brooklyn – Eilis finds herself traveling across the Atlantic to live and work in the United States.
Eilis is, at first, a little despondent with her new surroundings; her lodgings are unpleasant, her landlady is strict and her job is monotonous.
However, Eilis unexpectedly finds something to make her grow to love her new American life: the handsome Tony Fiorello, an Italian American from a huge family.
Just as things look like they might, at last, be working out, Eilis receives terrible news from Ireland, forcing her to return, but not before secretly marrying Tony.
Once she gets back to her native land, it seems as though her newly relinquished American life might be out of her reach for good, as events in her hometown cause her to feel torn between two worlds.
This emotional historical drama has also been adapted into one of the best movies about Ireland.

Read Brooklyn: Amazon | Goodreads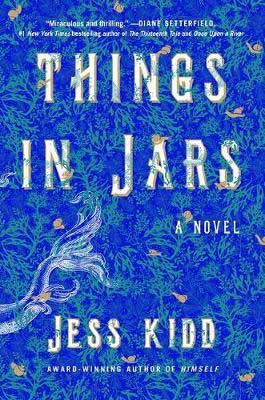 9. Things in Jars by Jess Kidd
If you're looking for a new favorite character, the independent, crime-solving, pipe-smoking, magic-wielding heroine Bridie Devine might be the one to fit the bill.
As she walks the dark, dirty streets of Victorian London, Bridie must investigate the disappearance of Christabel Berwick; the secret child of Sir Edmund Athelstan Berwick, and supposedly one of the most naturally powerful magic users of recent times.
Hopefully, she'll be able to solve the case without digging too deep into a past that she'd rather stay buried.
Fortunately, she won't have to do it alone. Among her crew of helpers is an avuncular apothecary, a seven-foot-tall housemaid, and a tattoo-covered boxer who happens to already be dead.
British-Irish author Jess Kidd's first step into genre fiction is creative, macabre, dark, and fun in equal measure with a story rooted deeply in Irish culture and myth.
Fans of Irish novels that blend historical fiction with magical realism should enjoy this book immensely.
TUL featured Things In Jars on our February 2020 book releases reading list.

Read Things In Jars: Amazon | Goodreads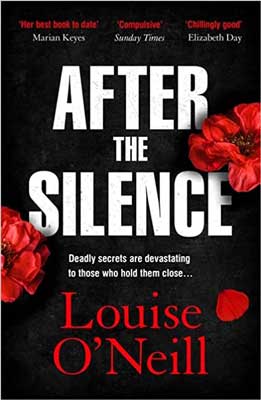 10. After the Silence by Louise O'Neill
The remote island of Inisrun lies off the coast of West Cork. Here, in this quiet, tight-knit community lives the Crowley family.
Ten years ago, their eldest daughter, Nessa, was murdered, during a storm that temporarily cut the island off from the mainland.
When it had cleared and the morning came, Nessa's body was found in the garden of Henry and Keelin Kinsella after one of their large house parties.
No one could have left the island that night, but no one was charged with the killing – although the islanders fully believe it to have been Henry, with Keelin as his accomplice.
Now, after ten years have passed and determined to find out the truth, a documentary crew has arrived with a mission to find the crucial evidence needed to put the killer behind bars.
After the Silence was inspired by a true-crime podcast investigation into a real-life murder and is one of the most thrilling books on Ireland on this list. Uncover even more books set on islands.

Read After the Silence: Amazon | Goodreads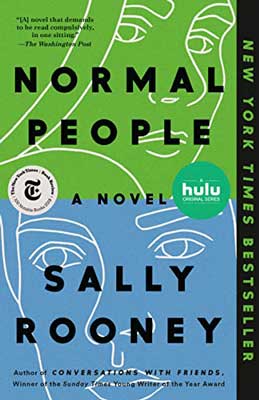 11. Normal People by Sally Rooney
In one of the most engaging slice-of-life Irish books, Normal People focuses on the relationship between young students Connell and Marianne, as they leave secondary school and head to university in the early 2010s.
While Connell and Marianne are both fiercely intelligent, Connell is handsome, popular, and star of the school soccer team, whereas Marianne is private, not well-liked, and considered intimidating.
In public, they pretend to be strangers, but Connell's mother works as a cleaner at Marianne's house.
A chance encounter when he comes to pick her up after work one day leads them into a relationship they both wish to keep a secret.
Once they both start attending Trinity College in Dublin, Marianne begins to blossom and find new friends, whereas Connell becomes withdrawn and starts to struggle.
As they both try to navigate the complexities of young adulthood, perhaps they'll find that the only ones who can save them are each other.

Read Normal People: Amazon | Goodreads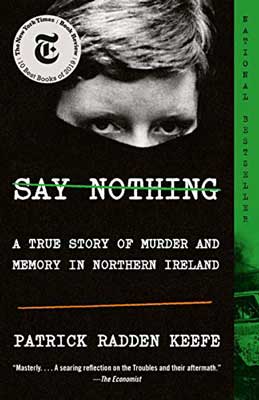 12. Say Nothing: A True Story of Murder and Memory in Northern Ireland by Patrick Radden Keefe
Often considered the best book on Northern Ireland and The Troubles, Say Anything is a must-read for anyone interested in Ireland's complicated and violent history.
The book follows events that predominantly happened in Belfast between 1969 and 1998 when the Good Friday Agreement was signed, with snippets throughout about a woman named Jean McConville.
In 1972 McConville, believed to be an informant for the British, was disappeared from her home, ripped from the arms of her family.
Everyone knew the IRA was responsible, but everyone was too terrified to come forward.
Over the course of 4 years, Keefe conducted interviews with around 100 people, no small task given the climate of fear that still persists when it comes to the IRA.
The result is a riveting narrative non-fiction account that is easily one of the most unputdownable books on Ireland and The Troubles.

Read Say Nothing: Amazon | Goodreads
More books set in Ireland from Christine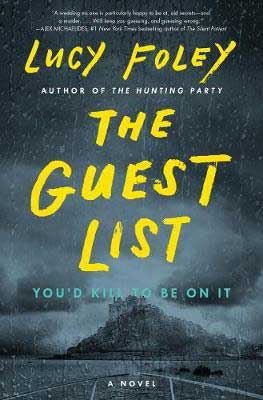 13. The Guest List Lucy Foley
For Agatha Christie murder mystery lovers and readers who devour books set at creepy hotels, Lucy Foley's The Guest List made our top books of 2020 reading list.
Head to Ireland's Connemara coast, and travel by boat to an eerie island for a Gatsby-Esque wedding – with a similar deadly outcome.
When a waitress discovers a dead body, this once boozy celebration turns deadly and accusatory rather quickly.
You'll despise the guests. Most are entitled and utterly obnoxious.
The ushers grew up attending a cult-like private school and act like spoiled children. The women have toxic relationships with the men in their lives.
Not to mention that everyone is lying and has secrets and a motive. But which one of them is the killer and why?
The Guest List is one of the best books set in Ireland if you seek out spooky stories that are fast-paced, contemporary, and thrilling. It's a light and fun wedding read too.

Read The Guest List: Amazon | Goodreads | Book Information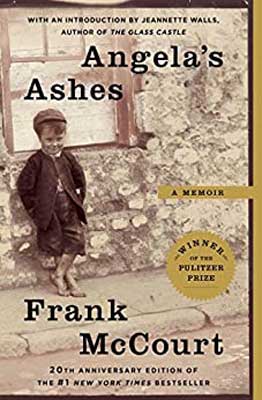 14. Angela's Ashes by Frank McCourt
Originally born in New York during the Depression, Frank McCourt and his family move back to Ireland. His parents had been Irish immigrants, originally settling in Brooklyn.
Living in poverty – as Frank's father is an alcoholic – his mother, Angela, struggles to feed their family. His father can only nourish them with Irish stories and tales.
The family also faces prejudices because of their father's Northern Irish roots and accent.
Told through Frank's eyes, readers watch as he and his family endure hardship after hardship and survive a tumultuous upbringing.
Yet, Frank narrates his story with compassion, gritty humor, and surprising forgiveness.
Angela's Ashes is one of the most well-known books about Ireland on this reading list and a title that is read across many American high schools. It's also a Pulitzer Prize-winning novel.
Check out even more famous books released in the 1990s.

Read Angela's Ashes: Amazon | Goodreads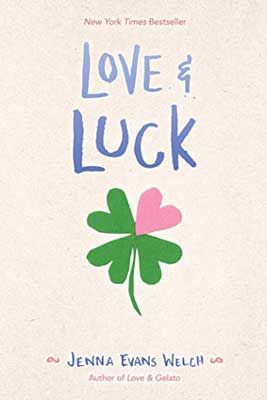 15. Love & Luck by Jenna Evans Welch
For books that transport you to destinations, Jenna Evans Welch is a must-read YA author.
You may know her from Love & Gelato, which takes readers to Italy, and Love & Olives, a book set in Greece.
The second in her series, Love & Luck is one of the sweetest books set in Ireland. We say series but you can read each book as a standalone. They follow different characters and stories.
Addies heads to Ireland for her aunt's destination wedding.
When she and her brother, Ian, get in an unheard-of fight, she wants nothing more than to see her friend in Italy and hang out with people that don't remind her of her heartache back at home.
At the hotel library, Addie uncovers Ireland for the Heartbroken.
She hopes the book will cure her broken heart as well as mend her relationship with her brother, especially as she finds herself trapped on an unexpected road trip to a music festival with Ian and his cute Irish friend.
Although laced with a little romance, Love & Luck is a story about siblings and surviving your high school years.
Read Love & Luck: Amazon | Goodreads
More Great Books On Ireland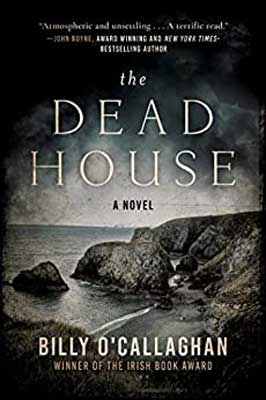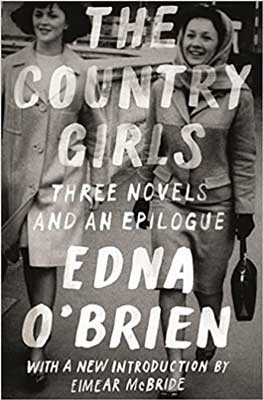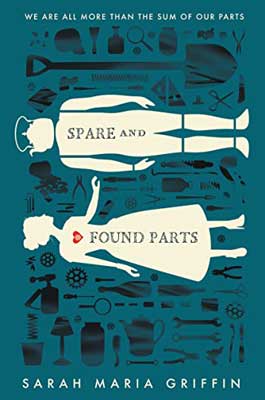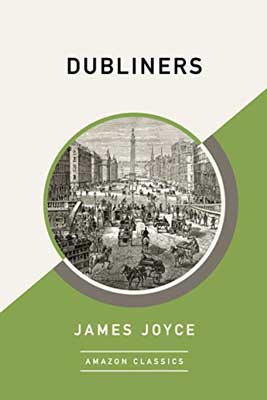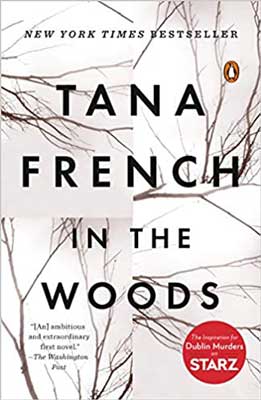 While in the area, try a few of our other favorite European destinations…
Save Your Favorite Books Set In Ireland For Later: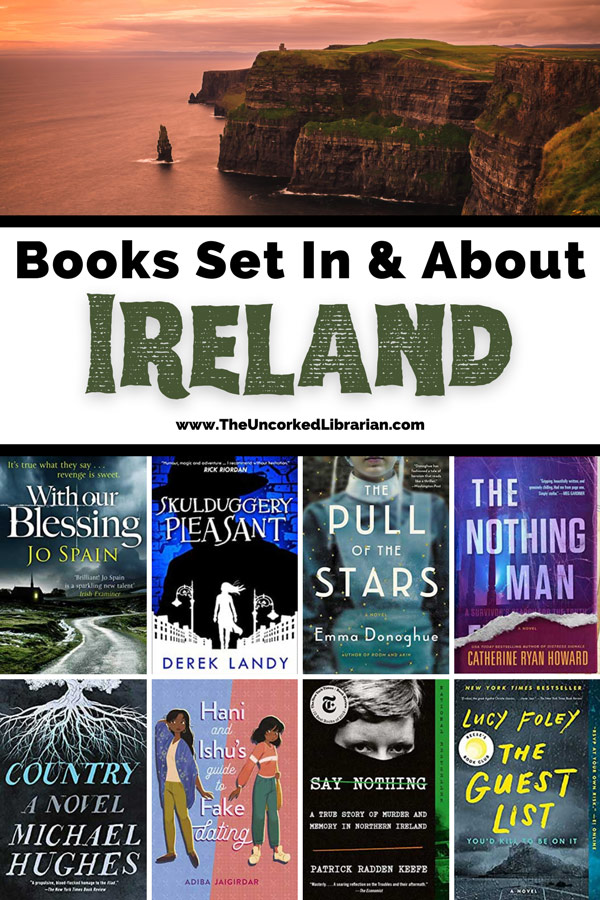 Grab your favorite books about Ireland here:
What are your favorite Irish books?
Do you have any go-to Irish authors, and which of these Irish novels have you read and loved? Are there more "must-reads" that we should add to our list?
Have you traveled to Ireland? What sites are on your Ireland bucket list? We loved Dublin and the Connemara Loop – and cannot wait to return one day.
If you haven't been, which books set in Ireland have transported you there? Let us know in the comments!
You May Also Enjoy:
This reading list is a theme for 2023 Uncorked Reading Fall/Winter Bingo.