16 Terrific Books About Switzerland
Are you looking for books set in Switzerland to read before going? Discover the best books about Switzerland to spark your wanderlust and teach you more.
Heading to Switzerland, we could not wait to see those white snow-capped mountains next to vibrant blue lakes.
Rumors of the expensive country did not detract us. We craved fresh mountain air, gorgeous vistas, and Swiss wine.
Before flying to Europe, we wanted to read the best books on Switzerland to teach us more.
Einstein's Dreams helped better educate us about his life and theories before we toured Einstein's Bern residence.
And like Mark Twain in one of the most famous classic Switzerland books, A Tramp Abroad, we had to see the Lion Monument in Lucerne.
Below, discover the best books about Switzerland that inspired our Swiss vacation and will hopefully enhance yours.
Of course, "best" is subjective, and we also asked some of our favorite bookworms and bloggers to share the best books set in Switzerland that they recommend.
We'd love to hear your favorites in the comments. Let's get started!
Read even more books set across Europe.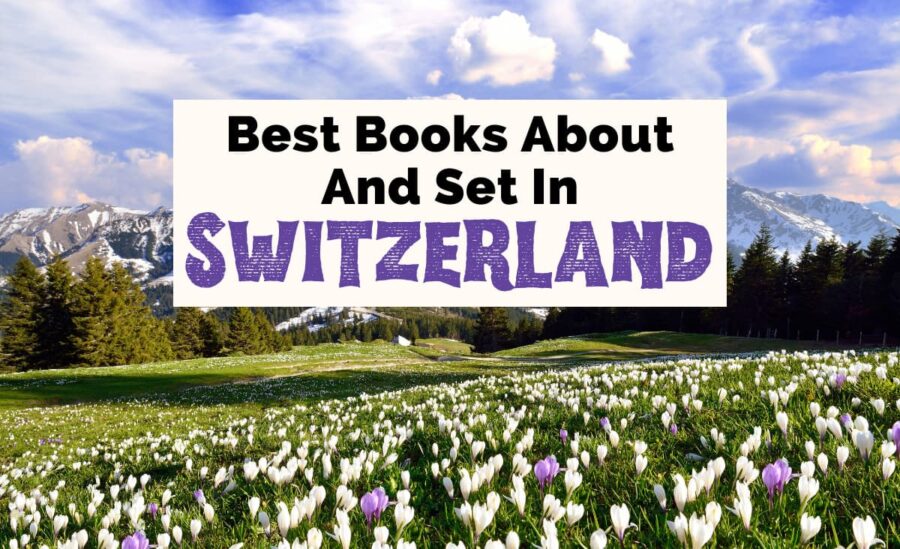 Grab your favorite Switzerland books here:
Best Books About Switzerland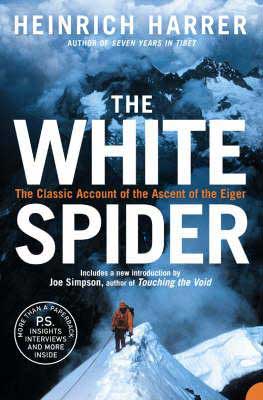 The White Spider by Heinrich Harrer
Biography | Climbing & Mountaineering
December 2004
Summary from Dagney of the dark media blog, Dark Distractions
The North Face of Eiger Mountain in Switzerland is considered one of the most dangerous ascents in mountaineering.
In 1938, Heinrich Harrer was part of the team that made the first successful ascent of the North Face route. It took them three days.
Before their ascent, two teams had attempted and tragedy had befallen them.
The White Spider is an account of both Harrer's team's own achievement, as well as those who came both before and after – some who made it, and others who did not.
For books about Switzerland, The White Spider is perfect for readers who love non-fiction adventure stories.

Read The White Spider: Amazon | Goodreads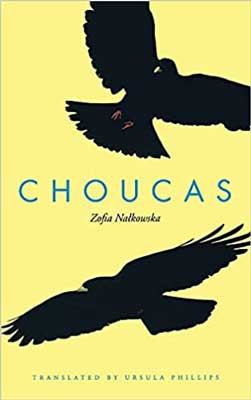 Choucas by Zofia Nałkowska
Translated in English by Ursula Phillips
Literary Fiction
May 2014
One of the lesser-known books set in Switzerland and another recommendation from Dagney, travel to a sanatorium in the Swiss Alps in the 1920s.
The title, "Choucas," is derived from a French word for a species of bird that is native to Switzerland. The birds are symbolic for the characters in the story.
A Polish woman chronicles visitors to the village, the sanatorium patients, and their interactions. Characters represent varying political and religious views.
It's suggested that parts of the novel are based on the author's experiences of staying in a sanatorium in Leysin, Switzerland in 1925.
Zofia Nalkowska (1884–1954) is a celebrated feminist Polish novelist and playwright.
Read Choucas: Amazon | Goodreads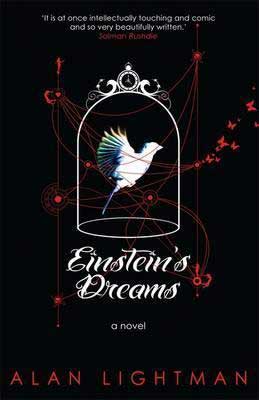 Einstein's Dreams by Alan Lightman
Literary Fiction
Published in 1992
You cannot head to Switzerland without reading more about Einstein.
Einstein's Dreams is a classic book about Switzerland that walks you through Einstein's greatest theories paired with the backdrop of the Swiss Alps.
With scenes from Lucerne and Berne (or Bern), Lightman imbues time, relativity, and physics with human qualities. Through everyday actions, we watch Einstein's theories come to life.
Einstein and Besso even make appearances in the interludes.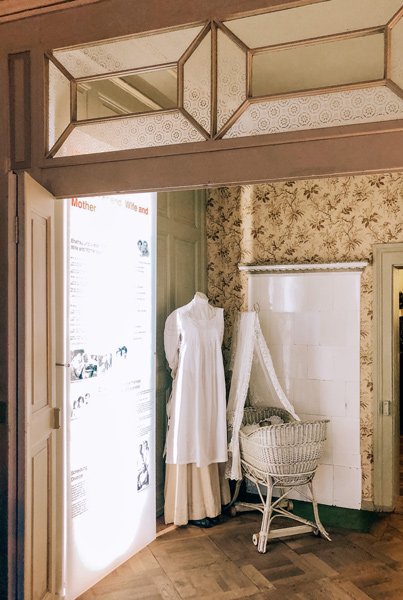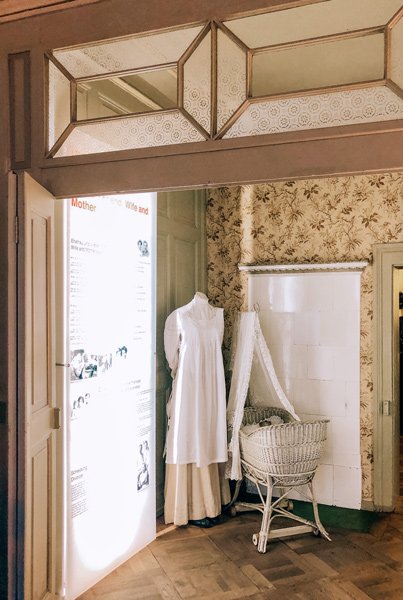 Imagine a world with no future, or instead, a world that moves in an endless circular nature. What if we only had the present or no past? How would we live?
Slightly obscure but beautifully written, you can finish Einstein's Dreams in a few short hours. Our tattered library copy proudly wore its age with a due date slip still intact.

Read Einstein's Dreams: Amazon | Goodreads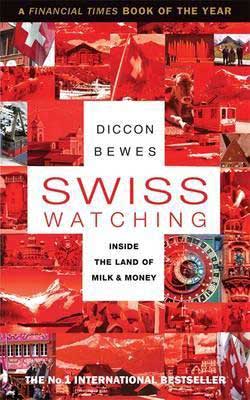 Swiss Watching by Diccon Bewes
Nonfiction Switzerland Travel Guides
September 2018
One of the best nonfiction books about Switzerland, Swiss Watching talks about what makes the country so unique as well as misunderstood.
As we road tripped around the country, we quickly learned about the multiple languages and cultures that shape different parts of the country. It's pretty amazing.
You clearly feel the shift from French-speaking Switzerland into German-speaking territory. We did not make it down to the more Italian side.
Bewes smashes Swiss stereotypes and points out that there is so much more than what we see or know on the surface to this landlocked but tiny and special country.

Read Swiss Watching: Amazon | Goodreads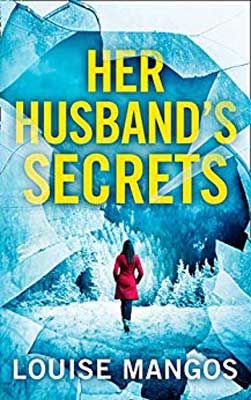 Her Husband's Secrets by Louise Mangos
Psychological Thriller
June 2019
CW: Domestic Abuse
Known previously as The Art of Deception, Her Husband's Secrets by Louise Mangos is one of the best contemporary books about Switzerland, especially if you are interested in reading about international prison systems.
If you enjoyed Orange Is The New Black, you'll also eat up this novel, which is both a thriller and a mystery.
Lucie is on her way to the Greek islands when she meets Matt, a sexy ski instructor.
Young and blinded by love, Lucie goes all in for Matt — even though the community warns her that he has a troubled past.
You know that something has gone very wrong for Lucie since the novel starts out with her sitting in a Swiss prison and Matt dead. How did this happen? Is Lucie innocent?
Author Lousie Mangos grew up in the UK but has spent half of her life residing in the Swiss Alps.

Read Her Husband's Secrets: Amazon | Goodreads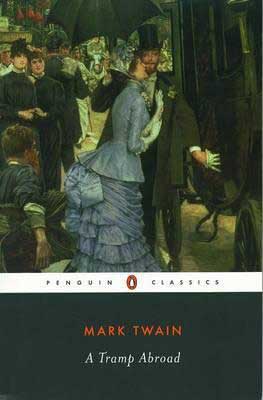 A Tramp Abroad by Mark Twain
Autobiographical Fiction & Travelogue Classic
Published in 1880
For more classic books on Switzerland, Mark Twain's A Tramp Abroad is a famous and hilarious travelogue.
Twain 'tramps' across Eastern and Southern Europe to countries including Switzerland, Germany, and France.
A Tramp Abroad is both fictional and autobiographical. Overall, you'll find Twain's tone quite comical and observant.
In Switzerland, Twain hikes the Swiss Alps and shares his time in Lucerne and Interlaken.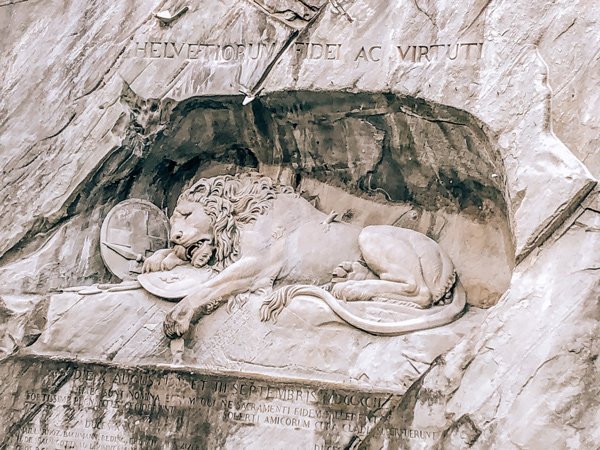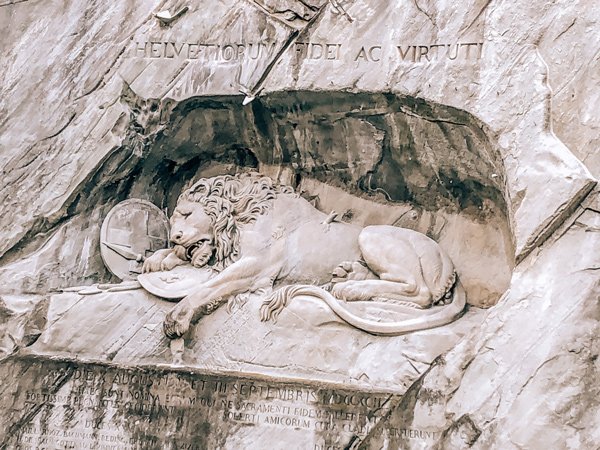 Twain is a brilliant and judgmental people-watcher. He puts a spin on what he sees and offers up unsolicited commentary human nature. There might even be some tall tales…
Tourists and their funny actions are his favorite subjects.
Gain an appreciation and respect for the treacherous mountains since Twain loves sharing stories of travelers' untimely demise.

Read A Tramp Abroad: Amazon | Goodreads
Take The Uncorked Reading Challenge!
Travel around the world with our Uncorked Reading Challenge. Never be late to the party with unique new book releases. Get the latest movie and book lists straight to your inbox.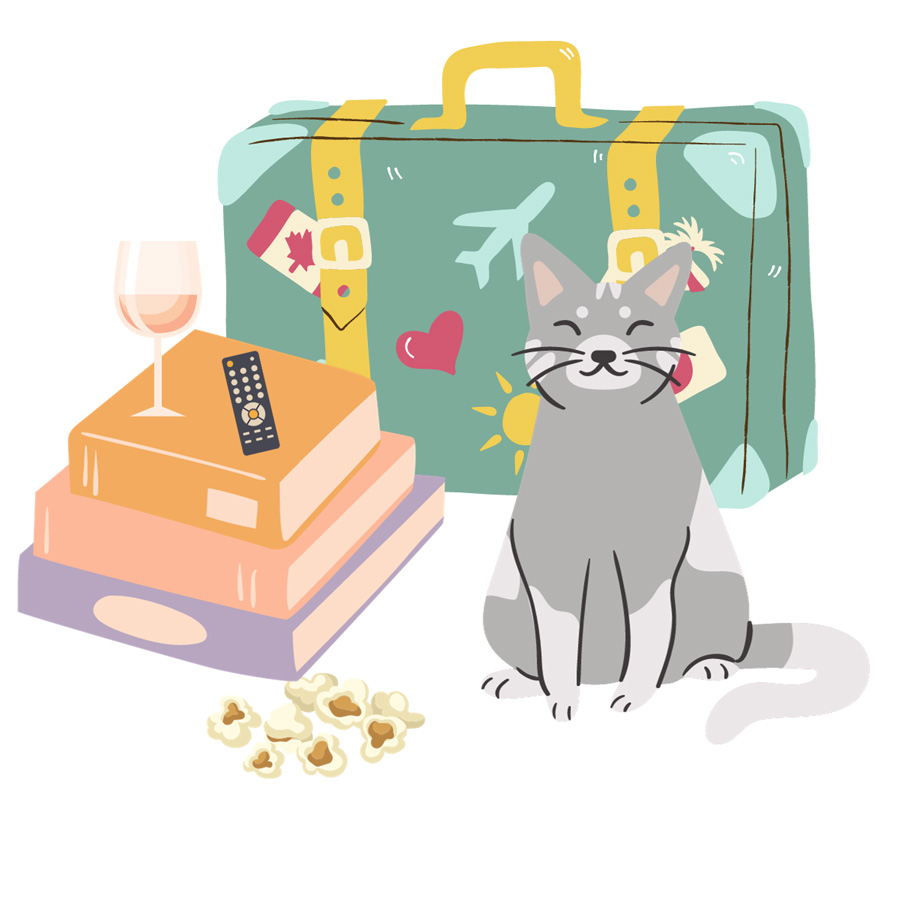 Best Books Set In Switzerland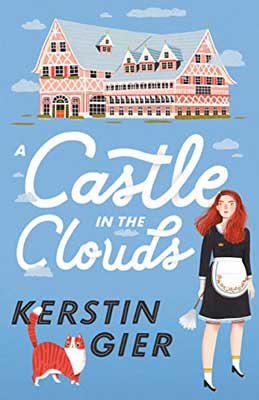 A Castle In The Clouds by Kerstin Gier
Translated into English by Romy Fursland
YA Suspense & Thriller
January 2020 (U.S.)
For incredibly sweet and quirky YA novels set in Switzerland, A Castle In The Clouds will make you laugh out loud and fall in love with Sophie Spark.
A high school dropout who knows that school just isn't her jam, Sophie is the new hotel intern. Like many internships, she is tasked with pretty much everything, including childcare.
It's the Christmas and New Year holiday season, meaning all of the wealthiest guests are staying for the week, including their well-bred pooches and million-dollar diamonds.
Something isn't quite right, though, and it seems as though a criminal or two is after something precious — diamonds and children.
Can Sophie grow into her new role while falling in love and saving the day? Her gaggle of sweet friends will melt your heart in these chilly Swiss Alps.
For the best light-hearted Switzerland books, A Castle In The Clouds will also appeal to readers who love stories with haunted houses, especially once you meet the immortal Forbidden Cat and some helpful spirits.
Find even more winter-themed books.

Read A Castle In The Clouds: Amazon | Goodreads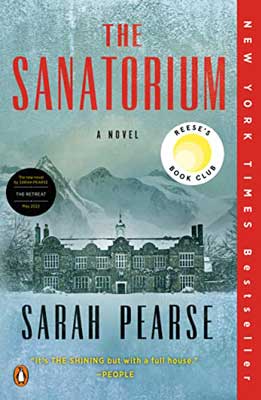 The Sanatorium by Sarah Pearse
Murder Mystery | Thriller
February 2021
If you love a good murder mystery that's both atmospheric and creepy, Pearse's The Sanatorium is sure to give you nightmares, especially with murderers wearing re-configured gas masks.
This once TB-curing sanatorium — with an ominous and controversial past — is now a coveted architectural beauty in the Swiss Alps. Unfortunately, the lead architect went missing years ago.
As Elin Warner heads to Le Sommet for her brother's engagement party, she is faced with the brutal truth from her traumatic past along with mysterious disappearances and what appears to be an emerging serial killer.
When an avalanche traps a group of guests at the hotel, Elin is forced to investigate the murders — even though she has taken time off from her U.K. detective job.
Of course, she's now the killer's prime target. Can she solve the crime before it's too late?
For thriller books about Switzerland, The Sanatorium reminds travelers of the dangers hiding in the Swiss Alps. Don't get trapped at an eerie hotel in an avalanche-prone area.

Read more books set at hotels — some just as creepy as Le Sommet and others more benign.

Read The Sanatorium: Amazon | Goodreads
Hausfrau by Jill Alexander Essbaum
Psychological Fiction | Women's Fiction
April 2015
Summary from Hayley of Backpacking Bookworm
In Essbaum's Hausfrau, American ex-pat Anna Benz lives with her husband and three children in an affluent suburb in Zurich.
Her life might look perfect from the outside, but Anna is struggling to adapt to the Swiss way of life.
Anna seeks solace in the arms of other men, initiating brief sexual affairs as a coping mechanism. But, her system fails when an unimaginable tragedy occurs leaving Anna more alone than ever.
She must face her mistakes head-on, and there's only one way she can do it. If you are looking for more intense books set in Switzerland, Hausfrau is for you.

Read Hausfrau: Amazon | Goodreads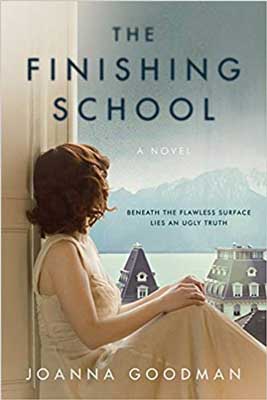 The Finishing School by Joanna Goodman
Contemporary Women's Fiction
April 2017
Submission from bookstagrammer, Jennia.
Twenty years ago, Kersti's best friend and roommate, Cressida, fell from a fourth-story balcony at their prestigious Swiss boarding school.
The event has been confined to the back of Kersti's mind, lurking like a sleeping bear waiting to be disturbed, until she receives a startling letter from another of her former school friends.
The letter serves as a catalyst, igniting Kersti's obsession with unraveling the most minute of details in a desperate attempt to unearth what really happened to Cressida.
Kersti's amateur sleuthing exhumes layers of secrets that have been hidden for decades by students and teachers alike, each revelation chipping away at the polished veneer of the exclusive school.
Those hoping to be regaled with bucolic Swiss imagery in The Finishing School will be disappointed since the setting merely serves as a barely sketched in the background.
However, the story sells itself thanks to Kersti's admirable, unrelenting search for the truth and the plentiful, though often unsettling, bombshells.
Read even more books set at boarding schools on our dark academia reading list.

Read The Finishing School: Amazon | Goodreads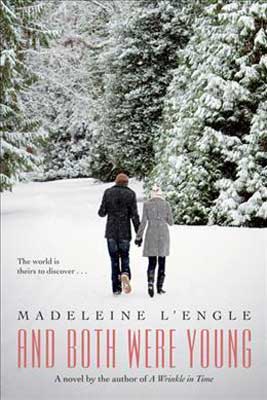 And Both Were Young by Madeleine L'Engle
Classic Fiction
Published in 1949
Submission from Mel of TravelingMel
And Both Were Young is a sweet and fun read about an American girl, Flip, who attends a boarding school in Switzerland in 1949.
Initially, Flip doesn't fit in and desperately misses her father.
Through cross-country skiing and falling for a French boy–who lost his memory due to wartime trauma–Flip comes into her own. She heals both physically and spiritually.
As an avid Nordic skier and mountain lover, I am thrilled with novels set in Switzerland that highlight the joy, beauty, and redemption offered by both.
I read this novel while gazing out at the snowy Jung Frau and Eiger peaks, which made it even easier to picture the Swiss landscape.

Read And Both Were Young: Amazon | Goodreads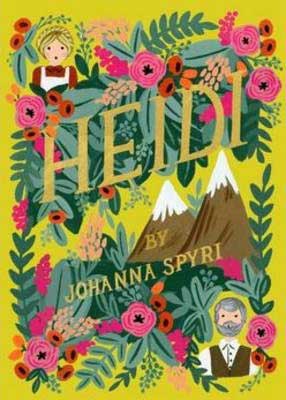 Heidi by Johanna Spyri
Children's Classics
Published in 1880
Submission from frequent TUL book list contributor, Rachael of Booklist Queen
When you think about books set in Switzerland, the children's classic Heidi is the first book to come to mind.
Set in the picturesque Alps, Johanna Spyri's idolized version of pastoral life tells of a little orphan girl sent to live with her grandfather high up in the mountains.
Heidi quickly wins her grandfather's heart and becomes a favorite among the villagers.
Later, Heidi convinces her invalid friend Clara to move to the mountains, and the fresh mountain air eventually restores her health.
Heidi is a sweet little tale that will get you in the perfect mood for a relaxing trip in the Swiss Alps.

Read Heidi: Amazon | Goodreads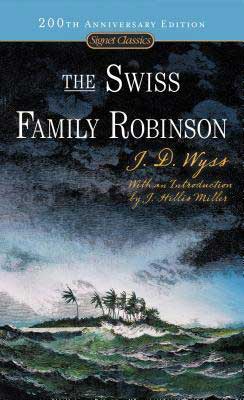 Swiss Family Robinson by Johann David Wyss
Classic Fiction | Adventure Fiction
Published in 1812
If you are looking for classic books with Swiss characters, you of course already know about The Swiss Family Robinson, which isn't just a ride at Disney World.
Although technically not a book set in Switzerland with the climate being a bit more tropical, you'll love this adventurous and optimistic Swiss family.
A Swiss pastor, his wife, and their four children land shipwrecked on a deserted island.
Surviving off of the land, they build a treehouse and fight for survival in both a beautiful and deadly exotic new world.
Watch as their faith and bravery are tested as they recreate their own little life.

Read Swiss Family Robinson: Amazon | Goodreads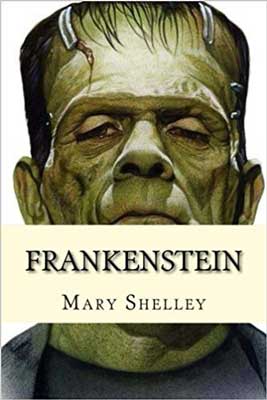 Frankenstein By Mary Shelley
Classic Literature
Published in 1818
Did you know that most of Shelley's Frankenstein takes place in Geneva, Switzerland? We flew in and out of Geneva, home to Frankenstein himself.
One of the best classic horror books of all time, watch as an effort to cheat death goes completely awry. Imagine a grotesque and tragic science experiment that becomes out of control.
When Victor creates a Creature that he can no longer handle or contain, he decides to abandon him.
The lonely Creature learns to take on true human capabilities but is consistently shunned from society Ultimately, the Creature decides to take revenge on his maker and tormentors.
For books set in Switzerland, Frankenstein is a must.

Read Frankenstein: Amazon | Goodreads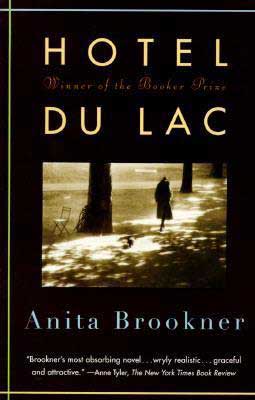 Hotel Du Lac by Anita Brookner
Literary Satire Fiction
Published in 1984
If you enjoy popular hotel-set books, be sure to pick up Brookner's Hotel Du Lac.
Edith Hope is a romance novelist whose life starts to look like her own plots. She flees to Switzerland for some TLC where instead of finding relaxation is met with a little more humorous romance situation.

Read Hotel Du Lac: Amazon | Goodreads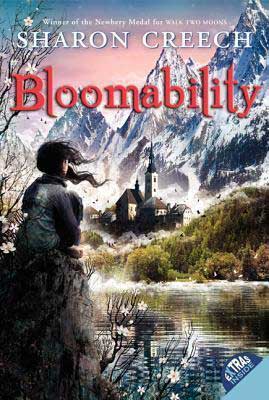 Bloomability by Sharon Creech
Children's Fiction
Published in 1998
Dinnie is used to moving around from state to state.
However, this time, her aunt and uncle take her away to a private international school in Lugano, Switzerland.
As if school isn't hard enough, Dinnie must adjust to the different environment, culture, and languages.

Read Bloomability: Amazon | Goodreads
Save Your Favorite Switzerland Books For Later: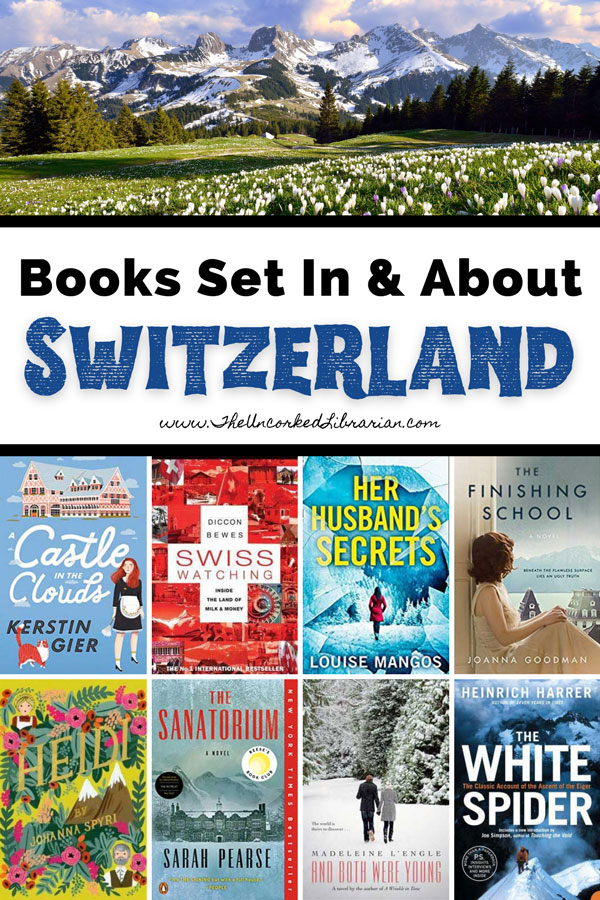 What are you favorite books on Switzerland?
Are you headed to Switzerland? Or, have you visited Switzerland? What are your bucket list sights, and which Swiss cities did you love?
Lastly, have you read any of these books set in Switzerland?
Are there any more Switzerland books you love and recommend? Let us know in the comments!
Travel to Europe with these books:
Beautiful Icelandic Novels To Read Before You Go
Baltic Books Perfect For History Lovers
Dynamic Books About Greece To Take You There
Fascinating Norwegian Novels
Must-Read Books Set In Italy
Go-To Books About & Set In France
Best Novels About Spain
Books About Sweden To Take You There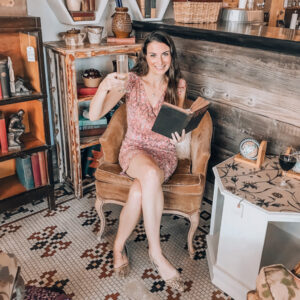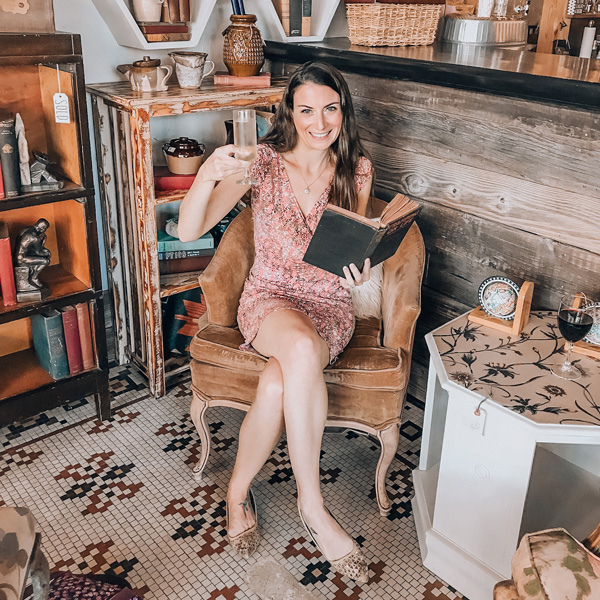 Christine (she/her) is the owner, lead editor, and tipsy book sommelier of The Uncorked Librarian LLC, an online literary publication showcasing books and movies to inspire travel and home to the famed Uncorked Reading Challenge.
With a BA in English & History from Smith College, an MLIS from USF-Tampa, and a U.S. Fulbright Fellowship in Christine's back pocket, there isn't a bookstore, library, or winery that can hide from her. Christine loves brewery yoga, adopting all of the kitties, and a glass of oaked Chardonnay. Charcuterie is her favorite food group.