22 Engrossing Books About Spain For Travelers
Travel around the world with the best books about Spain. These Spanish books are sure to transport you to a new destination.
Are you ready to dive into our Spain books reading list with some of the best novels about Spain to take you there?
We would love to explore more of Spain. On a trip to Portugal — think wine — we headed into Seville and Jerez de la Frontera to eat all of the Spanish tapas and spy those gorgeous horses. Blooming jacaranda trees, dancing, and sherry are life.
Since we didn't have time to visit Spain's other major cities, why not pick up a few nonfiction and fiction books set in Spain to travel via a comfy armchair?
Below, find the best Spanish novels including Spanish translated literature, horror stories, historical fiction, classics, and books set in Barcelona. Discover must-read Spanish authors, both classic and contemporary.
Of course, 'best' is subjective. We'd love to know what novels set in Spain you enjoy in the comments.
As our contributing writer, Dagney, also notes, Spanish books are traditionally longer – 500+ pages. Think Don Quixote.
Even newer novels about Spain, including Carlos Ruiz Zafón's The Shadow of the Wind and Ruta Sepetys' The Fountains of Silence, pass the 500-page mark. Get ready to snuggle into that chair.
So, with so many fabulous Spanish books to read, how do you pick? Let us help! Travel across the world with these riveting books about Spain. Let's get started!
Continue your travels around the world with these Books Set Across Europe.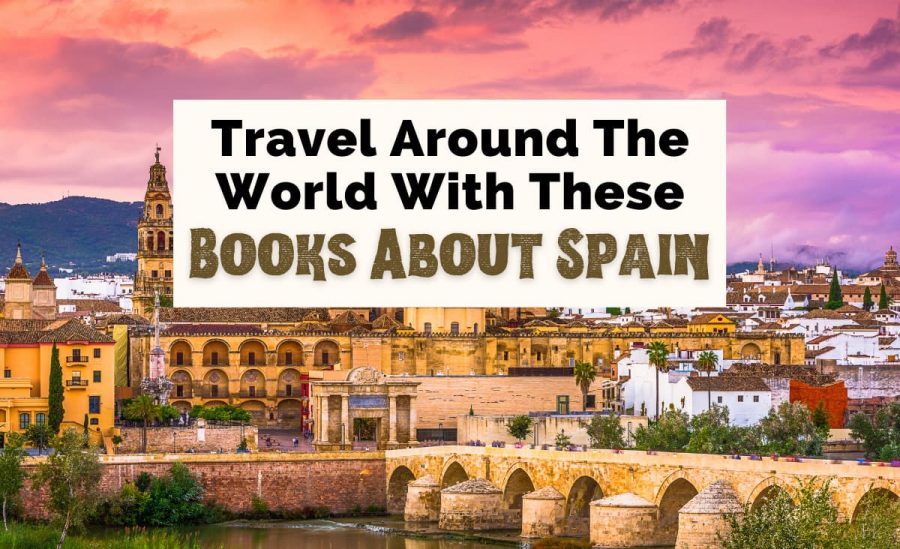 Grab your favorite Spanish books and authors here:
22 Books About Spain To Read Before You Go
By Dagney McKinney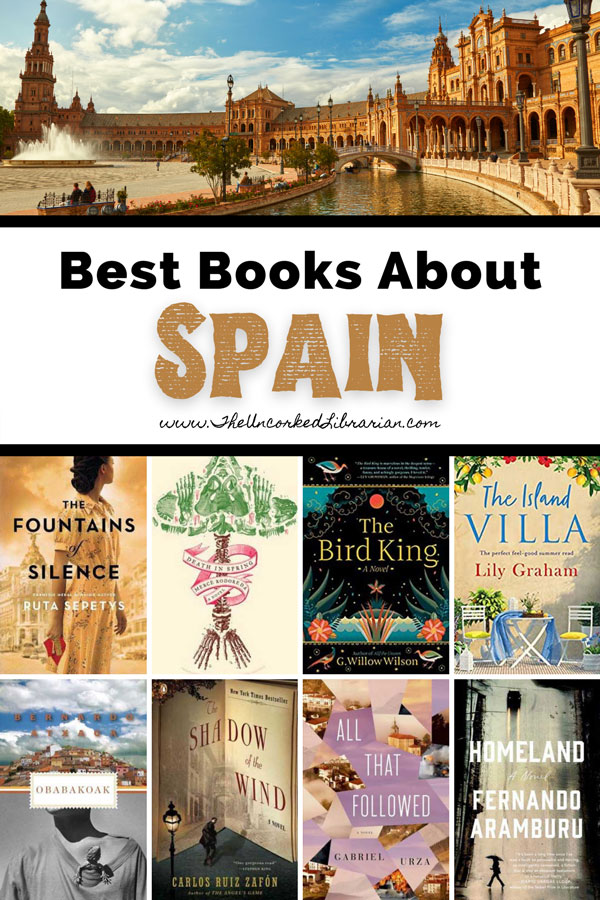 Best Spanish Books About Basque Country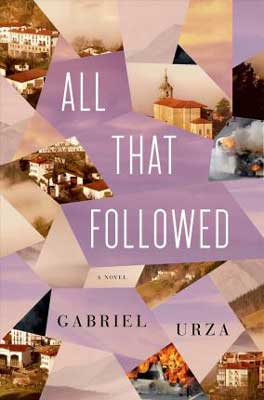 All That Followed by Gabriel Urza
On March 11, 2004, 191 people were murdered and over 2000 injured when ten bombs placed across four commuter trains exploded at or near to Atocha station in Madrid. This act of terrorism devastated Spain.
Given the timing of the bombings, everyone was sure they knew who the perpetrators were: the ETA (Euskadi Ta Askatasuna), a Basque separatist militant group. But were they really guilty?
All That Followed is set in the small fictional Basque town of Muriga, Spain in the aftermath of the horrific bombings. Shaken by the tragedy, the townspeople begin to unravel as everyone's own guilt and secrets begin to surface.
This is one of the best novels about Spain for anyone interested in the Basque region's tumultuous past. Grab a copy of All That Followed by Gabriel Urza.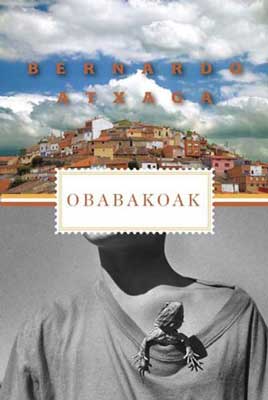 Obabakoak by Bernardo Atxaga | Translated by Margaret Jull Costa
These are the stories of the Obabakoak, the people of Obaba, a small, secluded village deep in the heart of Basque country.
One of the most famous Spain books about Basque culture, Obabakoak is an interconnected collection of short stories about the everyday lives of Obaba residents.
Meet Ismael, a young boy who rescues lizards and has become something of a cautionary tale. Then there's Klaus Hanhn, a man haunted by the ghost of his dead brother, Alexander. Or, travel to Albania, a remote quarter of Obaba where a young girl waits for an inspector.
Bernardo Atxaga is one of Spain's most internationally acclaimed writers, and one of only a handful of people writing in Euskara, the local Basque language, today. Buy a copy of Obabakoak by Bernardo Atxaga.
Take The Uncorked Reading Challenge!
Travel around the world with our Uncorked Reading Challenge. Never be late to the party with unique new book releases. Get the latest movie and book lists straight to your inbox.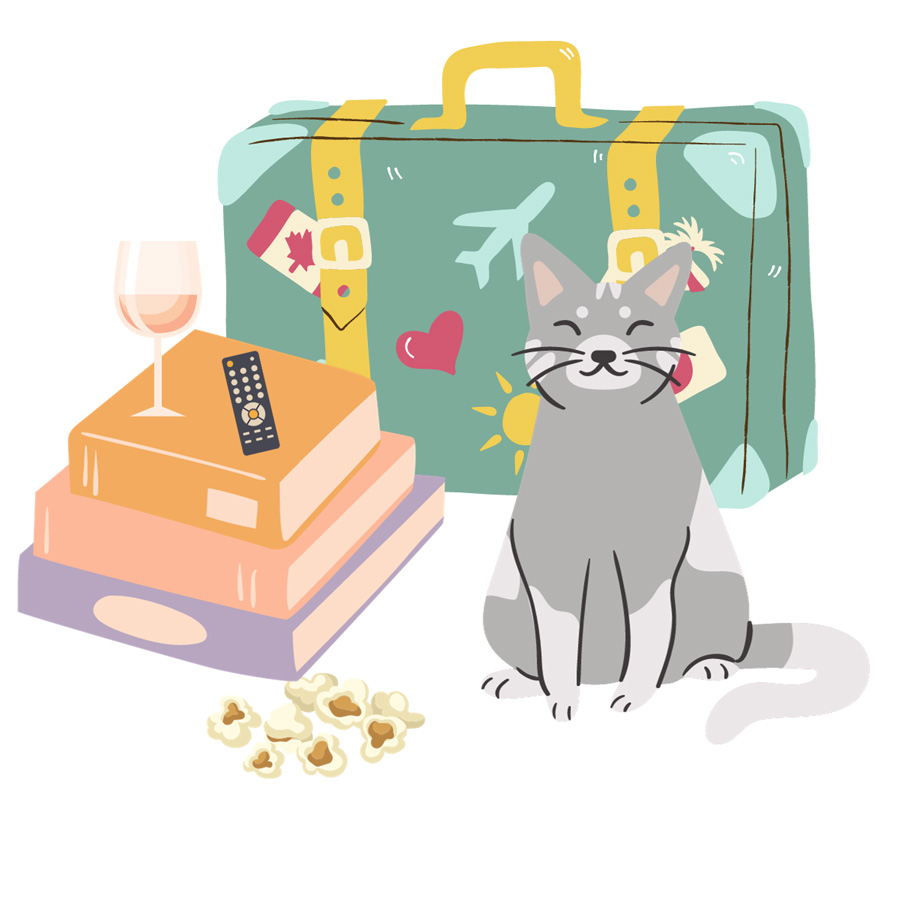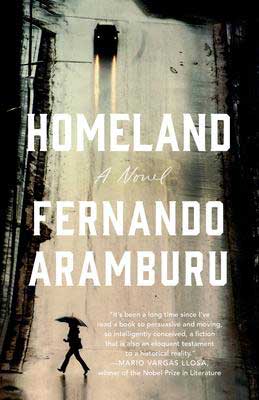 Homeland by Fernando Aramburu | Translated by Alfred MacAdam
Lauded as one of the best Spanish books in recent years, this is a heartbreaking tale of two families caught up in a decades-long feud after a senseless act of violence.
Homeland is told from the POVs of nine different characters and jumps back and forth in time. However, driving the narratives are the two family's matriarchs: Bittori and Miren.
One morning in the coastal Basque town of Donostia (San Sebastian in Spanish) Bittori's husband, Txato, is gunned down for refusing to pay a commission to the ETA.
Miren's son, Joxe Mari, is arrested for the murder. But Miren, a proud Basque nationalist, is equally proud of her son for his role in the killing.
This is easily one of the best Basque books about Spain. Homeland examines the intricacies of the Basque conflict from all sides, never painting anyone fully as the villain. Buy a copy of Homeland by Fernando Aramburu.
Best Crime Novels Set in Spain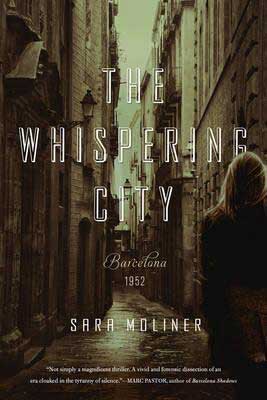 The Whispering City by Sara Moliner | Translated by Mara Faye Lethem
Barcelona's Tibidabo district is home to the city's wealthy elite, one of the safest places you can be under Franco's fascist regime. So when Mariona Sobrerroca is murdered in a burglary gone wrong, everyone is desperate to solve the murder as quickly as possible.
With her senior colleague away, beginner journalist Ana Martí Noguer is thrilled to be assigned the case. She eagerly shadows the seasoned Inspector Isidro Castro, trying her best to help solve the murder.
But when Ana Martí discovers a clue everyone else overlooks, she enlists the help of her linguist cousin, Beatriz. The two soon find themselves wrapped up in an increasingly dangerous investigation.
The Whispering City is one of the best murder mystery novels set in Spain. The book deftly navigates police and government corruption, fascism, and freedom of the press (or lack thereof). Grab a copy of The Whispering City by Sara Moliner.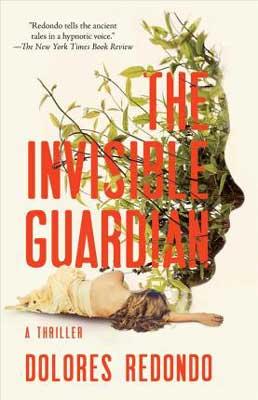 The Invisible Guardian by Dolores Redondo | Translated by Isabelle Kaufeler
The Invisible Guardian is one of the most popular crime novels about Spain, and it's easy to see why.
Inspector Amaia Salazar grew up in a small town in Basque Country. As soon as she could escape, she left for the big city and never looked back.
Now she's a cop. Amaia is great at what she does but has to put up with a lot of sexism from her predominantly male coworkers.
When a series of ritualistic murders rock her hometown, she is given the lead on the investigation. This is a great opportunity for her career, but secrets from Amaia's past haunt her; she is apprehensive about returning home.
If this sounds like a familiar trope, don't worry, this isn't a story you've already read. The Invisible Guardian is overflowing with Basque history, culture, and mythology. Buy a copy of The Invisible Guardian by Dolores Redondo.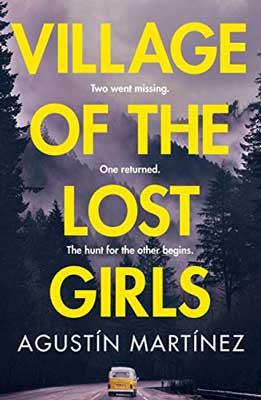 Village of the Lost Girls by Agustín Martínez | Translated by Frank Wynne
Five years ago two young girls, best friends Ana and Lucia, were kidnapped while walking home from school. Their disappearance shook the Pyrenees village of Monteperdido.
But just as the village is beginning to heal, Ana's very much alive body is recovered from the scene of a car accident.
Ana's bittersweet return dredges up more questions than answers, though. Why was Simón Herrera, a friendly local man, with her? Where is Lucia? And why was the case never solved?
Village of the Lost Girls is one of the most atmospheric books about Spain, expertly building up to a shocking reveal with enough twists and turns to keep your head spinning.
If you love the setting of this one, you'll get similar vibes in some of these books about Switzerland. Buy a copy of Village of the Lost Girls by Agustín Martínez.
Historical Fiction Books Set in Spain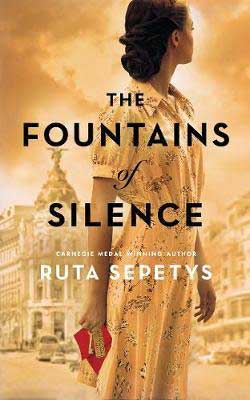 The Fountains of Silence by Ruta Sepetys
Ruta Sepetys is most famous for her YA books about the Baltics, and The Fountains of Silence is another excellent read. This is one of the best historical novels about Spain, providing a glimpse into one of the country's darkest chapters.
It's 1957 and aspiring Texan photographer Daniel Matheson is visiting Madrid with his oil tycoon father and Spanish mother. Their status affords them access to a Spain most Spaniards never see under Franco's tyrannical leadership.
It also means they can stay at one of the city's top hotels, which happens to be staffed by a cute girl.
But Daniel wants to see the real Madrid, so he takes his camera out to try and capture that side of the city. While exploring the city he gets just the photo he is looking for, only to have his camera confiscated…
The Fountains of Silence is a beautiful book infused with fascinating history and a good dose of romance. Buy a copy of The Fountains of Silence by Ruta Sepetys.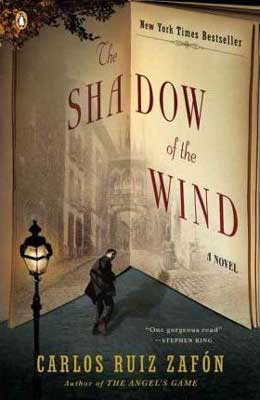 The Shadow of the Wind by Carlos Ruiz Zafón | Translated by Lucia Graves
The Shadow of the Wind is one of the most popular novels about Spain in recent history, and for good reason.
A young boy named Daniel is taken to the Cemetery of Forgotten Books by his father and instructed to pick a book that calls out to him. This book will become his responsibility.
Daniel chooses a book called The Shadow of the Wind written by the obscure Catalan author Julián Carax. His father advises him to keep extra care of this book as someone has been hunting down and destroying all of Julian's work.
After reading the book, Daniel becomes obsessed with Julian Carax. With the aid of a friend, he begins trying to hunt down as much of it as he can. But there are forces that want the works to remain hidden from history and don't appreciate Daniel dredging up the past – and they will stop at nothing to keep it that way.
This magical book about books is a literary feast and a beautiful insight into Spanish history and culture. Although it is the first in a series, it can also be read as a standalone. Buy a copy of The Shadow of the Wind by Carlos Ruiz Zafón.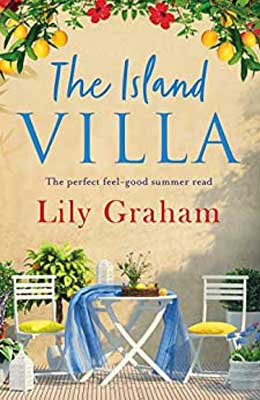 The Island Villa by Lily Graham
Before Charlotte's husband James died of cancer, he was able to track down and purchase her grandmother's childhood home on the Spanish island of Formentera as a gift.
She wants nothing more than to grieve in peace under her duvet, but Charlotte feels drawn to this incredible gift. So she decides to grieve in Spain and try to learn more about her family history.
But what she discovers is that there are dark secrets in her family's past, including a love affair that nearly tore apart the family.
As Charlotte learns more about her family, The Island Villa follows different family members through different time periods – even jumping as far back as the 1700s.
Although it deals with some heavier topics, The Island Villa is one of the best beach read books set in Spain. It is also perfect for anyone who loves books set on islands. Buy a copy of The Island Villa by Lily Graham.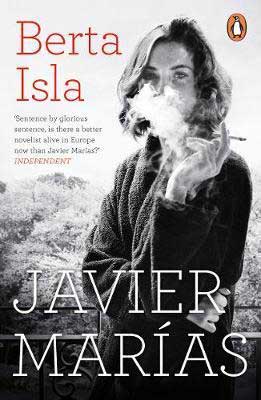 Berta Isla by Javier Marías | Translated by Margaret Jull Costa
Berta Isla has known her entire life that she would marry Tomás Nevinson. Even after he decides to attend university in England, she waits for him in Madrid.
But Tomás returns to Madrid a changed man.
Tomás has always existed between two worlds: his mother is Spanish, his father is English; he grew up in Spain, but attended university in Oxford. Tomás' father worked in intelligence and wants nothing more than for his son to follow in his footsteps.
So when a member of British intelligence offers him a job, Tomás accepts. But now he's going on secret missions, lying to his wife and setting them both on a path they might not be able to come back from.
If you're looking for exciting thriller books about Spain, Berta Isla is a refreshing take on the espionage novel. Set between the 1970s and 1990s, this is the perfect book to curl up with and get lost in the past. Buy a copy of Berta Isla by Javier Marías.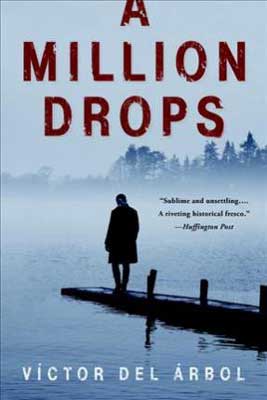 A Million Drops by Victor del Árbol | Translated by Lisa Dillman
After the tragic and suspicious suicide of his estranged sister, Barcelona lawyer Gonzalo Gil is determined to understand why. But in the process, he unearths family secrets he wasn't prepared to find out.
Spanning over 100 years of Spanish history, A Million Drops is one of the best historical novels about Spain. Part thriller mystery, part historical political fiction, the book takes on heavy themes such as fascism, anti-semitism, and torture.
But if you're just looking for books about Barcelona – or Spain in general – this one won't be for you. Part of the historical sections take place in the USSR and in the Soviet gulags. Buy a copy of A Million Drops by Victor del Árbol.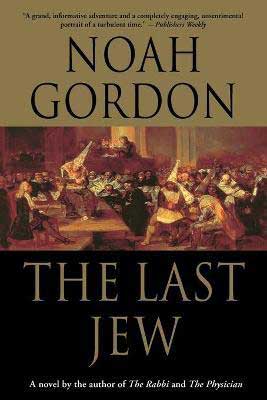 The Last Jew by Noah Gordon
In 1478 Isabella I of Castile and Ferdinand II of Aragon established the Spanish Inquisition to root out and murder, convert or expel heretics against the Catholic Church.
By 1492, Yonah Toledano, a 15-year-old Jewish boy living in Spain, has lost all of his family. They have either fled the country or been murdered.
To survive, Yonah must keep his Jewish identity a secret and goes by a Christian name. However, he refuses to convert as his Jewishness is an important part of him.
Unable to leave Spain himself, Yonah's only real friend is his donkey Moise on whom he travels across the country.
The Last Jew is one of the only books about Spain to explore the country's history through the Jewish lens. It is also an important reminder of how destructive the Catholic Church was for Spain at the time. Buy a copy of The Last Jew by Noah Gordon.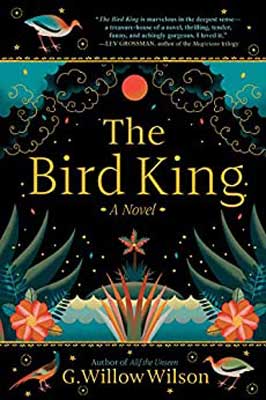 The Bird King by G. Willow Wilson
The Bird King is another unique book set during the Spanish Inquisition. However, this fantastical historical novel is steeped with Islamic folklore and magical realism.
Set in 1491 (896 Hijri year), the book follows Fatima, the last Circassian concubine to the sultan and her best friend, Hassan, a gay Muslim cartographer. But Hassan has a special power: he can draw maps of anywhere, and this enables him to shift reality and enter into the world of the Djinn.
When the Inquisition learns of this power, Hassan is deemed a sorcerer by the Inquisition; he and Fatima must go on the run across Spain to save his life.
Along the way, they are aided by a monk named Gwennec and a Jinn who goes by the name Vikram the Vampire (Vikram also features in Wilson's debut novel, Alif the Unseen).
The Bird King is one of the best historical books set in Spain, especially for those looking for a bit of escapism while still learning about one of Spain's darkest chapters.
He might not be a real vampire, but you can find plenty more magical and immortal creatures like him in these amazing vampire books. Buy a copy of The Bird King by G. Willow Wilson.
Classic Novels About Spain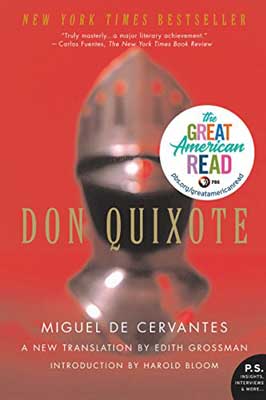 Don Quixote by Miguel de Cervantes | Translated by Edith Grossman*
*Please note there are different editions translated by different people
This doorstop of a novel is one of the most famous Spanish books ever written, and one of the most translated books of all time.
The book follows Alonso Quixano, a nobleman from La Mancha who fancies himself a knight errant. He is fascinated by the knights of his favorite books, so he changes his name to Don Quixote, and leaves La Mancha to go on an adventure.
In addition to being one of the best Spanish novels, Don Quixote is notable for its portrayal of madness and mental health.
Don Quixote always tries to see the magic in life, but many of his friends and family worry that he is descending into madness and try to intervene. There are some, though, who are charmed by Don Quixote and help fuel his dreams. Buy a copy of Don Quixote by Miguel de Cervantes.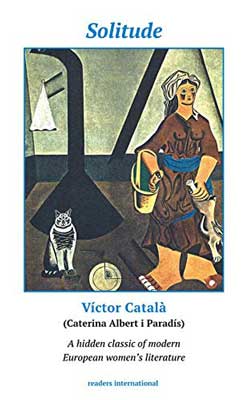 Solitude by Victor Català | Translated by David H. Rosenthal
Written at the turn of the 20th century by Caterina Albert i Paradís and forced to use a pseudonym, it's no surprise this is a feminist classic of Spanish literature.
When Mila marries Matias, she is taken away from everything she's ever known to live in a hermitage high up in the Catalan mountains. This might not be so bad if Matias was a good husband, but instead, he is lazy and abusive.
Mila must find her inner strength to carry on and not succumb to loneliness. Fortunately, she is able to find some solace in the magical stories told by the nearby shepherd.
Solitude is not only one of the only feminist classic books about Spain, it is also a quiet meditation on what it means to grow up and fight for ourselves. Content warning for sexual assault. Buy a copy of Solitude by Victor Català.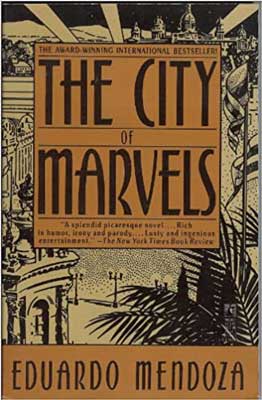 The City of Marvels by Eduardo Mendoza | Translated by Bernard Molloy
Catalonian Onofre Bouvila does not come from money, but as a young boy, his father heads to Cuba to make it. Although it initially seems upon his return like he has succeeded, the family soon learns it's all a lie and he is indebted to the Spanish mafia.
So as soon as he's old enough, Onofre heads to Barcelona to make the fortunes his father failed to achieve. And, he's willing to make it through any means necessary.
Set between Barcelona's two World's Fairs in 1888 and 1929, The City of Marvels is one of the best Spanish books set in Barcelona.
The setting is magical and will make many wish they could travel back in time to visit. Onofre might be the protagonist, but the whole book is really a love letter to Barcelona. Buy a copy of The City of Marvels by Eduardo Mendoza.
Non-Fiction Books Set in Spain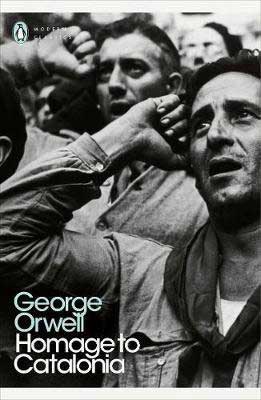 Homage to Catalonia by George Orwell
In 1936 George Orwell traveled to Catalonia to report on the Spanish Civil War. Instead, he wound up joining the POUM militia as part of the Republican Army fighting against the fascist Nationalist party.
Homage to Catalonia is the memoir of his time with POUM, with whom he fought from December 1936 to June 1937.
At the time, he and his wife Eileen O'Shaughnessy barely escaped back to England from the communist purges of Barcelona (where she was living).
The book details his time traveling all across Spain with the militia. Orwell spent time on the front line, and the book never shies away from the realities of war.
It can be a difficult read, but it's one of the best non-fiction books about Spain during this time. Buy a copy of Homage to Catalonia by George Orwell.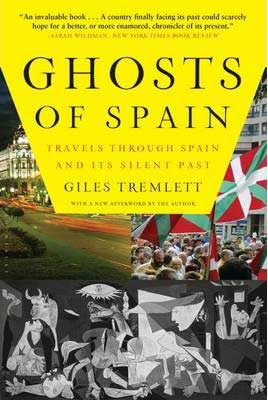 Ghosts of Spain: Travels Through Spain and its Silent Past by Giles Tremlett
Ghosts of Spain is one of the best books about Spain's recent history and will give an invaluable insight into the country.
Part travel memoir, part history book, Ghosts of Spain tackles various difficult topics in Spain's history through the lens of different regions and cities in each chapter.
In addition to more obvious events like the civil war and Basque separatism, Tremlett also examines topics as diverse as gender relations, tourism, corruption, and flamenco dancing.
Although the author makes some weird generalizations about Spaniards, the history is still fascinating and essential for anyone planning a visit. Buy a copy of Ghosts of Spain.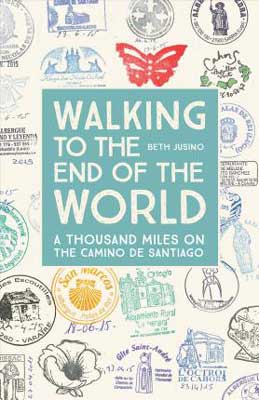 Walking to the End of the World: A Thousand Miles on the Camino de Santiago by Beth Jusino
As a general rule, you can't really have a list of books about Spain without mentioning the Camino de Santiago. But most people have already read – or at least heard of – Paolo Coehlo's The Pilgrimage.
Try out this humorous memoir and one of the best books for hikers.
Hoping for an adventure, Beth and her husband, Eric, decide to hike a thousand miles along the Camino from the village of Le Puy, France to the Atlantic Ocean. To say they are ill-prepared is an understatement.
And it doesn't take long for the two to realize just how in over their heads they are. Buy a copy of Walking to the End of the World.
Horror Novels Set in Spain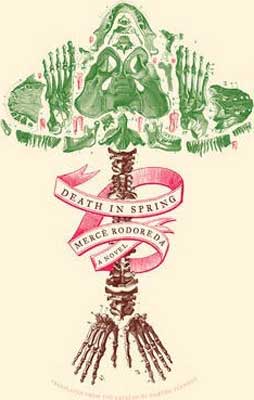 Death in Spring by Mercè Rodoreda | Translated by Martha Tennent
Death in Spring is a dystopian horror novel set in a world that resembles Franco's Spain, but is uniquely terrifying on its own.
The book is narrated by a nameless 14-year-old boy who lives in a nameless village surrounded by nameless people.
Told as a surreal stream of a conscious fever dream, the narrator is trying to understand and reconcile the violence and depravity of his fellow villagers. But, he knows nothing else of the world outside the village.
He wonders why he finds the unsavory characters and unsettling rituals that have become a part of everyday life so distasteful.
Death in Spring is one of the best horror novels about Spain, and a must for anyone who loves political allegory. Grab a copy of Death in Spring by Mercè Rodoreda.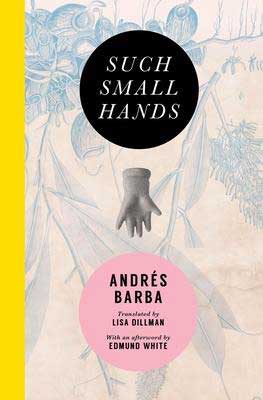 Such Small Hands by Andrés Barba | Translated by Lisa Dillman
When Mariana's parents both die tragically in a car accident, she is left scarred – both physically and mentally – and alone.
After several months of recovery in the hospital, she is brought to a girl's orphanage.
Here she does not fit in. None of the other girls have ever had parents or can remember living outside the orphanage walls.
They torment Mariana, but they are also obsessed with her. And for her part, Mariana is desperate to do whatever it takes to be accepted.
Such Small Hands is a hypnotic horror novella of acceptance, grief, and peer pressure.
Part narrative, part Greek chorus, this is one of the most haunting Spanish novels available in English. Grab a copy of Such Small Hands by Andrés Barba.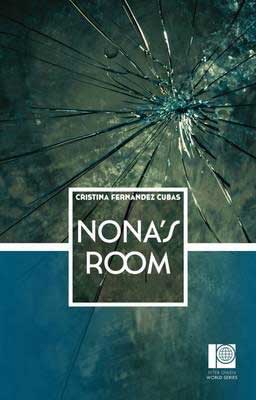 Nona's Room by Cristina Fernández Cubas | Translated by Simon Deefholts & Kathryn Phillips-Miles
Nona's Room brings together six creepy and unsettling short stories all narrated by women.
Each woman is about to go through a transformative moment in their lives. One woman experiences a drug-induced spiritual journey with her aunt and uncle, while another must learn to accept the attention her disabled sister receives from their parents before it's too late.
There is even a story of a woman trapped in a time warp – perfect for lovers of time travel books.
Nona's Room is one of the best Spanish novels for horror lovers. Suffused with a weird and gothic atmosphere, these stories will stay with you long after you're done reading. Buy a copy of Nona's Room by Cristina Fernández Cubas.
Save Our Spain Books Reading List For Later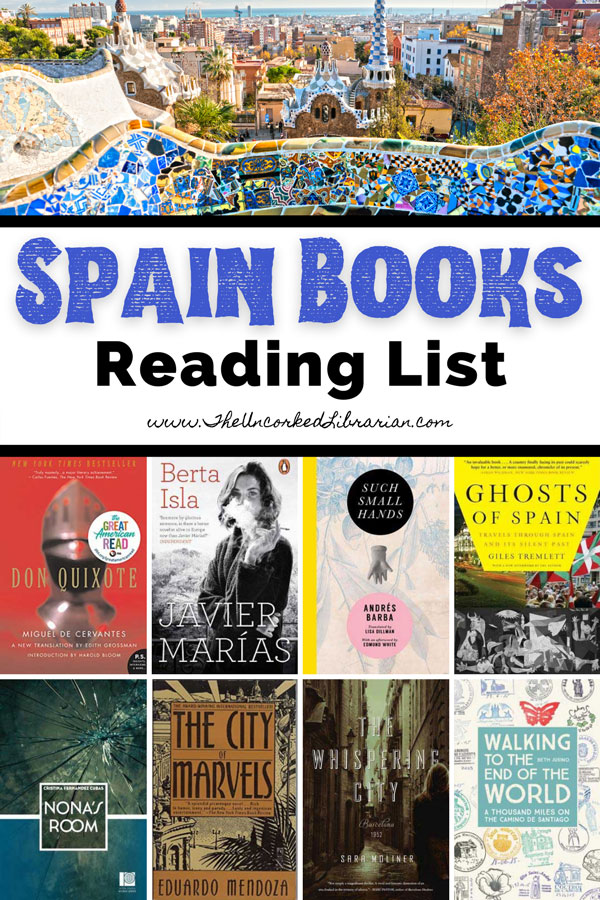 Thank you to TUL contributor, Dagney McKinney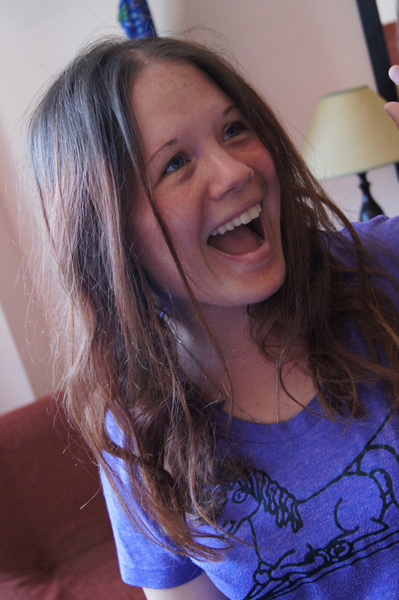 Dagney (pronouns: any) is a neurodivergent writer who loves all things macabre and weird. She likes outrageously spicy food, long walks through graveyards, and historical tangents. You'll most likely find her wandering around somewhere quiet or underground, buying salt, or whispering to camels.
What are your favorite Spanish books? What novels about Spain do you recommend?
We'd love to know which Spain-based books you love. Who are your favorite Spanish authors? Let us know in the comments!
Travel Around Europe With These Book Lists:
Books To Take You To Iceland
Greece-Set Book List
Norway Books To Teach You More
Books For Switzerland Travelers
Travel To Italy With These Books
Baltics Books Reading List
France-Based Book List
Best Books About Sweden
Irish Books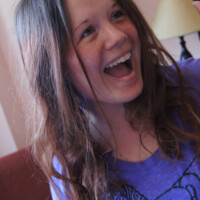 Dagney (pronouns: any) is a neurodivergent writer and book nerd who is drawn to all things weird and macabre. She also loves anything to do with fast cars, unhinged anti-heroes, and salt. When she isn't working or reading, you're likely to find her eating Indian food, playing board games, or hiding out somewhere dark and quiet, stuck down an internet rabbit hole. The easiest way to win her over is through cats and camels.