Travel back in time with the best time travel books, including engrossing thrillers, romance, contemporary lit, and mind-bending sci-fi.
Books about time travel promise to not only transport you across time periods and space – Doctor Who-style – but also tesser you into new dimensions and around the world.
Most readers already know about classics like The Time Traveler's Wife, A Christmas Carol, and The Time Machine.
For romance time travel, grab In A Holidaze or One Last Stop. For contemporary and new time travel books, Haig's The Midnight Library and Serle's In Five Years captivated our hearts and minds.
Recursion re-kindled our love for science fiction, and Ruby Red transported us to 18th-century London.
Books like Displacement promise intuitive and raw commentary about generational trauma and racism in graphic novel form.
Below, find the best time travel novels across genres for adults and teens, including history, romance, classics, sci-fi, YA, and thrilling fiction.
Get ready to travel in the blink of an eye, and be sure to let us know your favorites in the comments. Let's get started!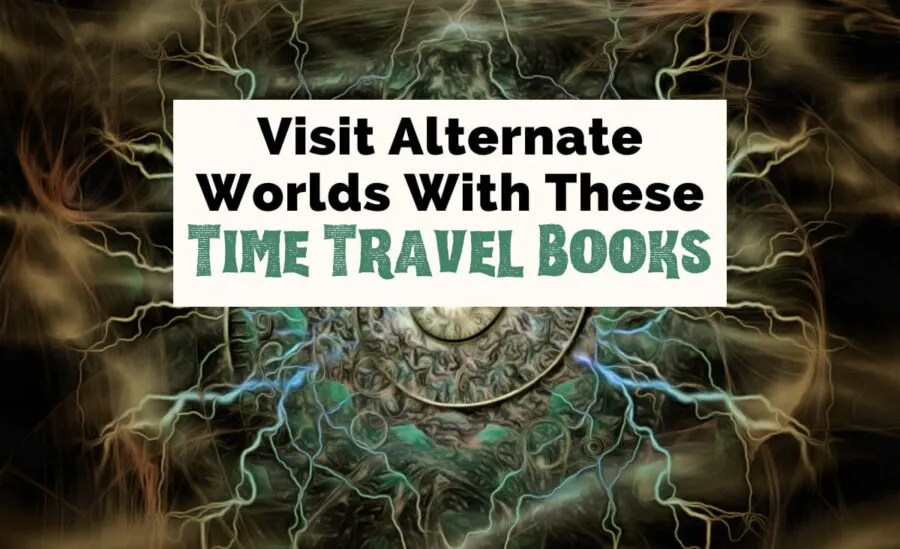 Grab your favorite books and movies here:
Best Time Travel Books: Contemporary & Literary Fiction
If you enjoy contemporary and literary fiction filled with strong main characters, these are some of the best books in the time travel genre. Uncover new releases as well as books on the bestseller lists. Of course, we'll share a few lesser-known gems too.
In Five Years by Rebecca Serle
Would your life change if you had one seemingly real dream or premonition? What if some key facts were missing but you had no idea? Can we change the future?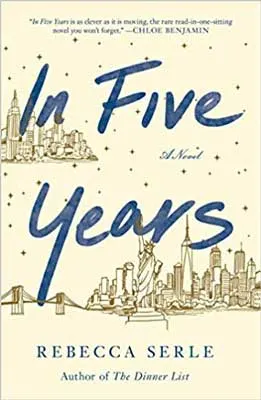 One of the best books about time travel and friendship, don't skip In Five Years. In fact, we read this New York City-based novel in half a day. Have the tissue box ready.
Dannie nails an important job interview and is hoping to get engaged. Of course, this is all a part of her perfect 5-year plan.
Dannie has arranged every minute of her life ever since her brother died in a drunk driving accident.
On the night of Dannie's "scheduled" engagement, she falls asleep only to have a vision of herself 5 years into the future in the arms of another man. Did she just time travel or could this be a dream?
When Dannie arrives back in 2020, her life goes back to normal. …That is until she meets the man from her dream.
We were expecting In Five Years to be a time travel romance story; however, this is a different type of love.
Explore more of the best books with strong friendships sure to make you want to call your bestie.
Read In Five Years: Amazon | Goodreads | Book Information
Before the coffee gets cold by Toshikazu Kawaguchi
Translated by Geoffrey Trousselot | We just love Japanese literature. One of the most debated time travel books among our readers – you'll either love it or hate it – Before the coffee gets cold takes place at a cafe in Tokyo, Japan.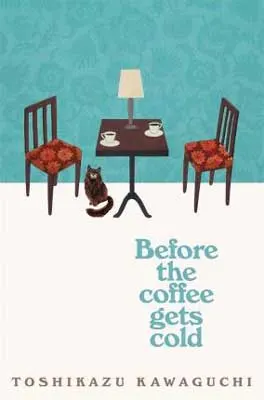 Along with coffee, this 140-year-old, back-alley cafe lets visitors travel back in time. Four visitors at the cafe are hoping to time travel to see someone for the last (or first) time.
The way each patron views the cafe says a lot about them. The details and repetition are everything.
True to the title, visits may only last as long as it takes for the coffee to grow cold. If they don't finish their coffee in time, there are ghostly consequences.
Before the coffee gets cold asks, who would you want to see one last time, and what issues you would confront?
Along with the many rules of time travel, these visitors are warned that the present will not change. Would you still travel back knowing this? Can something, anything, still change – even within you?
The story has a drop of humor with a beautiful message. We shed a tear or two. Discover even more terrific and thought-provoking Japanese fantasy novels here.
Read Before the coffee gets cold: Amazon | Goodreads
The Midnight Library by Matt Haig
If you are looking for the most inspiring take on time travel in books, Haig's The Midnight Library is it. This is one of those profound stories that make you think more deeply. TWs for pet death (early on) and suicide ideation.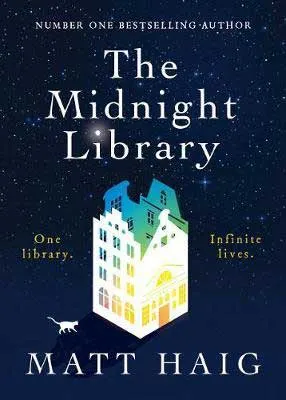 Imagine if you could see your other possible lives and fix your regrets. Would that path be better? Would these changes make you happier?
Set in Bedford, England, and at a library, Nora answers these questions as she intentionally overdoses on pills.
Caught in the Midnight Library – a purgatory of sorts – Nora explores books filled with the ways her life could have turned out.
She tries on these alternative lives, pursuing different dreams, marrying different people, and realizing that some parts of her root life were not as they seemed on the surface.
Find hope and simplicity in one of the most authentic and heaviest time travel novels on this list. Haig addresses mental health through a new lens that is both beautiful and moving.
With a team full of avid readers and librarians, discover our top selections featuring more books about books.
Read The Midnight Library: Amazon | Goodreads | Book Information
The Two Lives of Lydia Bird by Josie Silver
Some of the best time travel books are those with alternate realities, including The Two Lives of Lydia Bird. There are content warnings for prescription pill addiction and more.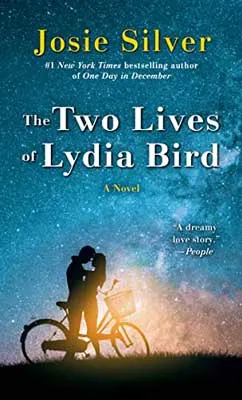 Set in England, Lydia and Freddie are planning their marriage when the unthinkable happens. Freddie dies in a car accident on the way to Lydia's birthday dinner.
In a matter of seconds, Lydia's world falls apart. She isn't sure how she will survive. When Lydia starts taking magical pink sleeping pills, she enters an alternate universe where Freddie is alive and well.
Caught between her dream world and real life, Lydia must decide if she will give in to her addiction – living in a temporary fantasy world – or give it up completely.
While the repetitive and predictable plot drags a bit – slightly hurting the pacing – the overall story shows emotional growth and the nature of healing after loss.
And, as Lydia soon learns via her dreams, no love is perfect. Maybe her future was destined to be different anyway, which is reminiscent of Matt Haig's The Midnight Library.
Read The Two Lives of Lydia Bird Jose Silver: Amazon | Goodreads | Book Information
The First Fifteen Lives Of Harry August by Claire North
If you are looking for more suspenseful books about time travel and like Groundhog's Day, check out The First Fifteen Lives of Harry August. However, this is not just one day on repeat; instead, this is a lifetime.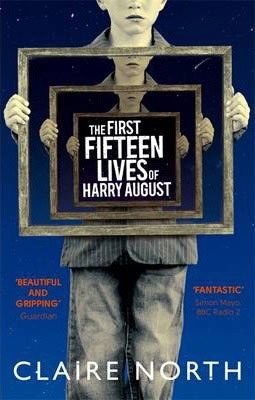 Harry August is repeatedly reborn into the same life, retaining his memories each time.
No matter what Harry does or says, when he lands on his deathbed, he always returns back to his childhood, again and again.
On the verge of his eleventh death, though, a girl changes the course of his life. He must use his accumulated wisdom to prevent catastrophe.
Read The First Fifteen Lives Of Harry August: Amazon | Goodreads
More contemporary & literary fiction from Dagney
An Ocean of Minutes by Thea Lim
When it comes to time travel books, An Ocean of Minutes is one of the most original takes about time travel's effects on alternate history.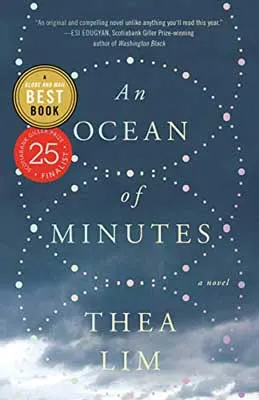 Polly and Frank are deeply in love in 1981 when a pandemic devastates the planet.
By the end of 1981, time travel (invented in this alternate reality in 1993) has been made available.
Because of this invention, individuals can sign on to work for the TimeRaiser corporation in order to escape or save their loved ones in the present.
Due to a flaw in the technology, though, they can only transport people for 12 years. This prevents them from stopping the pandemic by just 6 months.
When Frank gets ill, Polly signs up, both agreeing they will meet back up in 1993. Now alone in the future, Polly has to learn to navigate a world she has less than zero preparation for.
In this world, she is a time refugee, bonded to TimeRaiser without a physical cent to her name.
Lim uses the time travel mechanic to cleverly explore the subject of immigration, forcing the reader to follow Polly blindly into a world they should know, but don't.
This is what makes An Ocean of Minutes one of the most unique time travel novels on this reading list.
Read An Ocean of Minutes: Amazon | Goodreads
Science Fiction Time Travel Books
For fantasy and sci-fi lovers, take a quantum leap into fictional worlds, quantum physics, possible futures, black holes, and endless possibilities. See if you can tell the difference between the real world and new dimensions.
Recursion by Blake Crouch
Recursion is one of our all-time favorite time travel books to gift to dads who love sci-fi. Can you tell what we gave our dad for Christmas one year?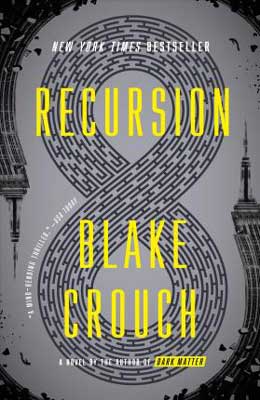 In Recursion, no one actually physically time travels – well, sort of. Instead, memories become the time-traveling reality.
Detective Barry Sutton is investigating False Memory Syndrome. Neuroscientist Helena Smith might have the answers he needs.
The disease drives people crazy – and to their deaths – by causing them to remember entire lives that aren't theirs. Or are they!?
All goes to heck when the government gets its hands on this mind-blowing technology. Can Barry and Helena stop this endless loop?
Recursion is also a (2019) Goodreads Best Book for Science Fiction.
Read Recursion: Amazon | Goodreads
This Is How You Lose The War by Max Gladstone and Amal El-Mohtar
A Goodreads runner-up for one of the best science fiction novels (of 2019) – and one of the shortest time travel novels on this list – This Is How You Lose The Time War follows two warring time-traveling agents falling in love through a letter exchange.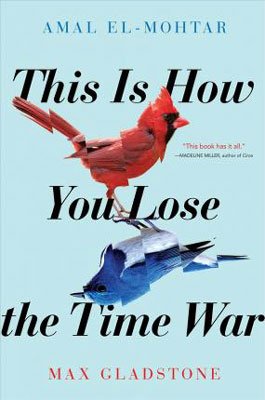 Red and Blue have nothing in common except that they travel across time and space and are alone. Their growing and forbidden love is punishable by death and their agencies might be onto them.
In a somewhat beautiful yet bizarre story, we watch as Red and Blue slowly fall for each other and confess their love.
They engage in playful banter and nicknames. Every shade of red and blue remind them of each other.
The first half of the novel is a bit abstract. You might wonder what the heck you've gotten yourself into.
However, once you get your feet planted firmly on the ground of the plot, the story picks up and starts making more sense.
We can't promise you'll love or even understand This Is How You Lose The Time War – we aren't sure we do.
However, this is truly one of the most unique sci-fi and LGBTQ+ time travel romance books on this reading list – written by two authors. Also, maybe crack out the dictionary…
Explore even more of the best LGBTQ+ fantasy books to read next.
Read This Is How You Lose The War: Amazon | Goodreads
All Our Wrongs Today by Elan Mastai
A debut novel, All Our Wrongs Today is both a humorous and entertaining time travel book that speaks to how we become who we are.
In 2016, technology perfected the world for Tom Barren. However, we all know that perfection doesn't equate to happiness.
Barren has lost his girlfriend, and he just happens to own a time machine…
Now, Barren has to decide if he wants to keep his new, manipulated future or if he just wants to go back home to his depressing but normal life.
Read All Our Wrongs Today: Amazon | Goodreads
Here And Now And Then by Mike Chen
Imagine getting trapped in time and starting over. That's exactly what happens to IT worker, Kin Stewart, in one of the bestselling science fiction time travel books, Here And Now And Then.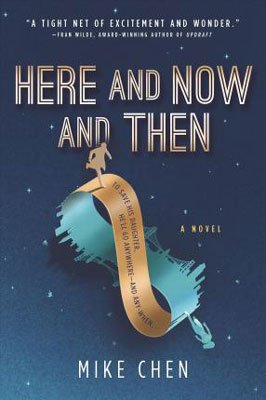 Stewart has two lives since he is a displaced time-traveling agent stuck in San Francisco in the 1990s. He has a family that knows nothing about his past; or, should we say future.
When a rescue team arrives to take him back, Stewart has to decide what he is willing to risk for his new family.
Here And Now And Then is a time travel book filled with emotional depth surrounding themes of bonds, identity, and sacrifice.
Find even more books set in San Francisco, California (and more!).
Read Here And Now And Then: Amazon | Goodreads
More of the best science fiction time travel books from Dagney
How to Live Safely in a Science Fictional Universe by Charles Yu
How to Live Safely in a Science Fictional Universe is one of the most unusual books about time travel out there.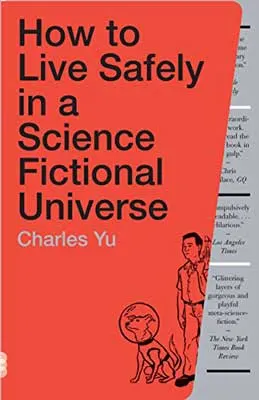 Our protagonist Charles Yu lives in a world where time travel exists and is readily available to the average person.
And yes, he is named after the author, and yes, it is as meta as it sounds; and yes, this is just the beginning of this speculative fiction time travel book.
Charles Yu's day job is spent repairing time machines for Time Warner Time.
But in his free time, he tries to help the people who use time travel to do so safely and to counsel them if things have gone wrong.
It's no surprise that Charles' entire life revolves around time travel since his father invented the technology many years ago. And then he disappeared.
In fact, Charles is also trying to find out just what happened to his dad, and where – or when – he's gone.
How to Live Safely in a Science Fictional Universe won't be for everyone, but it's one of the best time travel books if you want delightfully meta, fantastically non-linear, and very very weird.
Read How to Live Safely in a Science Fictional Universe: Amazon | Goodreads
The Vanished Birds by Simon Jimenez
For beautiful, lyrical time travel novels about found family and love, The Vanished Birds is a must-read.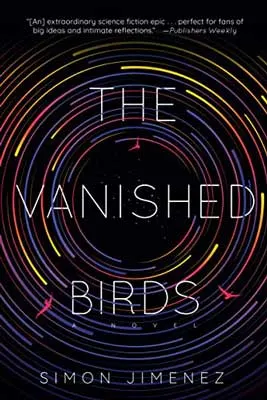 Nia Imani exists outside of time and space. She travels in and out of the world through a pocket of time with her space crew.
They emerge to trade or sell goods every eight months. But eight months for them is 15 years for everyone else.
She has lived this way for hundreds of years. Though she has her crew, and there are people she shares connections with sporadically throughout their lives, she is lonely.
And although she barely ages, she watches friends and lovers grow old and die.
One such person is Kaeda, who meets Nia for the first time when he is 7. The next time he sees her, he has aged 15 years, while she is only months older.
She continues to come every 15 years of his life, always looking the same.
Then one day a mysterious, mute boy falls from the sky into Nia's life. His name is Ahro, and there's something extra special about him.
Something that could revolutionize space travel forever. And now there might be people after Ahro who won't love him the way Nia does.
If you love a character-driven book with exquisite prose – and a few time warps – this is one of the best time travel books for you.
Read The Vanished Birds: Amazon | Goodreads
Night Watch by Terry Pratchett
Night Watch is one of the most fun and thrilling books about time travel. It's also a bit ridiculous and very very British.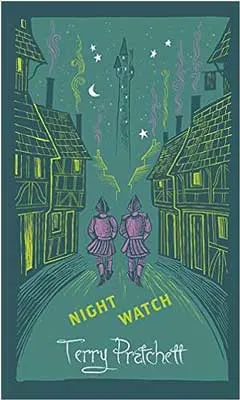 Why can't policing just be simple? All Sam Vimes wanted to do was capture and arrest a dangerous murderer.
But thanks to those damned wizards and their experiments, he and the killer have both been accidentally thrown back in time thirty years.
And to top it off, the man who would have become a mentor to young Sam Vimes in the past has been killed in the process! How's Vimes going to get this all sorted out?
The City Watch he's spent years improving is just a bunch of semi-competent volunteers at this point. He's got no money, no clothes, and no friends. But at least he's making enemies fast.
Can he catch the killer, stop history from not repeating itself, and get home to his family? Oh, and the city's about to dissolve into civil war. Typical.
Night Watch is perfect if you prefer your time travel books to be fantasy based.
P.S. There may be mild spoilers for previous books in the Discworld series, but this can be read as a standalone. And if you only ever read one Discworld novel, this is one of the best there is – and so far the only one of the Discworld books with time travel!
Read Night Watch: Amazon | Goodreads
The Future of Another Timeline by Annalee Newitz
The Future of Another Timeline is one of the few time travel books to explore history through a feminist lens.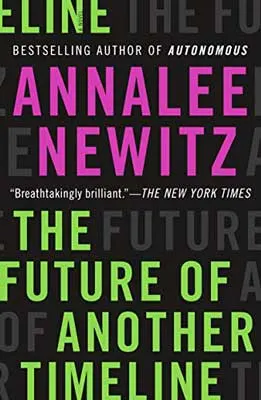 In 1992, Beth – a high school senior – and her friends Heather, Lizzy, and Soojin attend a riot grrl concert with Heather's boyfriend Scott.
But afterward, one of Scott's not-so-funny sexist jokes gets out of hand and Lizzy accidentally kills him. Now they're on the run, and the bodies just keep piling up.
Meanwhile, in 2022, Tess is part of a group of women and non-binary people working together to change history.
They have the use of five time devices which only allow them to travel backward and back to the present day – but never forwards.
Beth and Tess come from two wildly different times (1992, and 2022, respectively). But, while Beth is busy making history, Tess is quite literally trying to change it.
However, both of them want the same thing: a better world. When their worlds collide, will they be able to save each other – and the world?
The Future of Another Timeline is a time travel fiction celebration of feminism and queerness with lots of sci-fi and punk rock thrown in.
This is one of the best time travel novels for those who enjoy stellar women making history.
Read The Future of Another Timeline: Amazon | Goodreads
The Kingdoms by Natasha Pulley
The Kingdoms is wildly imaginative and sure to enchant fans of time travel books, alternative history stories, and tales about parallel universes.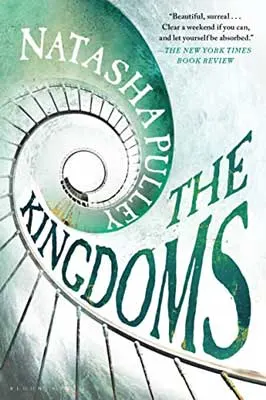 In 1898 Joe Tournier steps off a train and suddenly can't remember anything that comes before that moment.
The world he now finds himself in is as foreign to him as it is to us: an alternate history/reality where the UK lost the Battle of Trafalgar and is now a French colony.
In this world, the British are kept as slaves. Napoleon is a popular name for pets, and tartan is outlawed.
Since Joe arrives on a train from Glasgow speaking English and wearing tartan, there is some speculation he might be from The Saints, a terrorist group based in Edinburgh fighting for freedom.
But all Joe remembers is the fading image of a woman and the name Madeline.
Although he is identified by his owner and brought "home," Joe is determined to find this Madeline.
And his resolve is only strengthened when he receives a postcard signed '– M' and dated 90 years in the past.
Discover even more books about Scottish culture, history, and everyday life.
Read The Kingdoms: Amazon | Goodreads
The Light Brigade by Kameron Hurley
The Light Brigade is one of the best time travel stories for anyone who loves character-driven tales or books about war and conflict.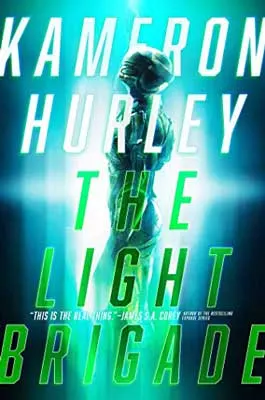 As war wages on Mars, the military has devised the perfect soldier to fight on the frontlines: being made of light.
The Light Brigade, as they're called back home, is made up of soldiers who have undergone a procedure that breaks them down into atoms capable of traveling at the speed of light.
They are the perfect soldiers, but broken people.
The book follows one such soldier, Dietz, an eager new recruit who is experiencing battle out of sync with everyone else.
Because of this, she (and we) sees a different reality of the war than the one presented by the Corporate Corps.
As Dietz becomes more and more unstuck in time, she becomes more and more unsure of her own sanity and the role she is playing in this war.
Those looking for the best time travel books with a unique military aspect will fall in love with this book.
Read The Light Brigade: Amazon | Goodreads
The Umbrella Academy by Gerard Way
You Look Like Death Volume 1 | Now a popular (and excellent) Netflix TV show, The Umbrella Academy is one of the best time travel books of all time.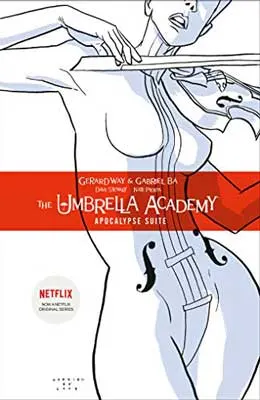 One day, forty-seven children are suddenly and inexplicably born to women who were not previously pregnant.
Eccentric millionaire Reginald Hargreeves goes around the world buying as many of the surviving children as he possibly can. He is able to get seven.
These children, it turns out, all have superpowers (except, it seems, for the unremarkable Number Seven aka Vanya). They become the crime-fighting group: The Umbrella Academy.
Fast forward several years, and Number Five, whose special power is that he can travel in time a few seconds or minutes per go, has mysteriously appeared after Hargreeves dies.
And now he brings warning of an apocalypse – one which he insists none of his siblings will survive.
The Umbrella Academy series currently has three volumes, all packed with tales of time travel, parallel worlds, family drama, and lots of epic battles.
We've absolutely loved this time travel book series so far; we can't wait to see what Gerard Way does with future installments.
Discover even more great books with music, musicians, and bands.
Read The Umbrella Academy: Amazon | Goodreads
Historical Fiction Time Travel Novels
Travel back in time to witness wars and history. See what happens if you try to rewrite the future. Many of these historical fiction books with time travel promise to teach you more.
The 7 1/2 Deaths of Evelyn Hardcastle by Stuart Turton
We have a plethora of Agatha Christie fans amongst our Uncorked Readers, and Turton's The 7 1/2 Deaths of Evenlyn Hardcastle is inspired by Christie.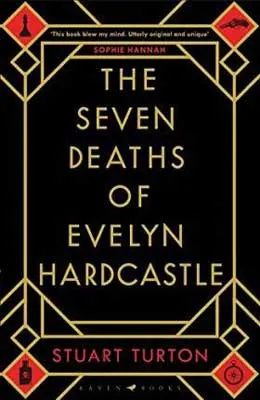 Similar to Levithan's Every Day, each day, Aiden wakes up in a different body from the guests of the Blackheath Manor.
Trapped in a time loop, Aiden must solve Evelyn Hardcastle's murder to escape. In the process, he navigates the tangled web of secrets, lies, and interconnected lives of the guests.
Can he identify the killer and break the cycle?
The 7 1/2 Deaths of Evelyn Hardcastle is an award-winning historical thriller and one of the best time travel novels if you enjoy Downton Abbey and Groundhog's Day.
Discover even more great books set at hotels, mansions, and more.
Read The 7 1/2 Deaths of Evelyn Hardcastle: Amazon | Goodreads
Outlander by Diana Gabaldon
Travel back in time to Scotland in one of the most well-known time travel book series (and now TV series) of all time. Outlander is a part of pop culture.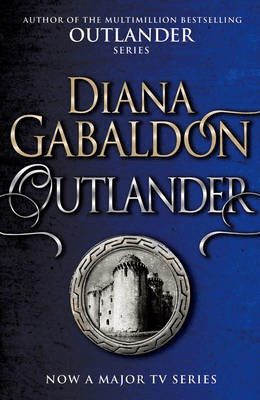 A New York Times bestseller and one of the top 10 most loved books according to The Great America Read, get ready to enter Scotland in 1743.
Claire Randall, a former British combat nurse, walks through an ancient circle of stones and is transported into a world of love, death, and war.
This is a place of political intrigue, clan conflicts, and romantic entanglements. Claire must navigate the unfamiliar landscape while grappling with her feelings for the dashing Jamie Fraser.
Encounter even more cult-classic books from the '90s like A Game Of Thrones, which is perfect for fantasy map lovers.
Read Outlander: Amazon | Goodreads | Book Information
11/22/63: A Novel by Stephen King
Written by bestselling author, Stephen King, 11/22/63 is one of the best award-winning time travel books for historical fiction lovers.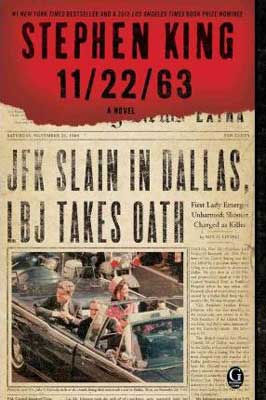 Set in 1963 when President Kennedy is shot, 11/22/63 begs the question: what if you could go back in time and change history?
Enter Jake Epping in Lisbon Falls, Maine. Epping asks his students to write about a time that altered the course of their lives.
Inspired by one of those haunting essays, Epping enlists to prevent Kennedy's assassination. How is this time travel possible? With the discovery of a time portal in a local diner's storeroom…
11/22/63 is one of the most thrilling and realistic books about time travel, according to both critics and readers.
Read 11/22/63: Amazon | Goodreads
Kindred by Octavia E. Butler
If you are looking for historical fiction novels about time travel that address slavery and racism, be sure to check out Butler's Kindred. This is also one of the best books published in the 1970s.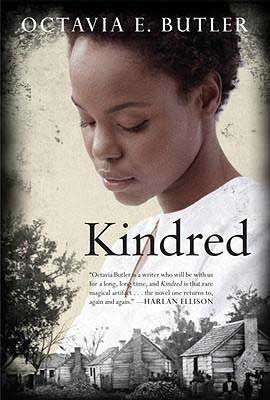 One minute Dana is celebrating her birthday in modern-day California. The next, she finds herself in the Antebellum South on a Pre-Civil War Maryland plantation.
Dana is expected to save the plantation owner's son from drowning.
Each time Dana finds herself back in this time period as well as the slave quarters, her stays grow longer and longer as well as more dangerous.
Examine the haunting legacy and trauma of slavery across time. For younger readers, there is also a graphic novel adaptation.
Discover more books that will transport you to the South.
Read Kindred: Amazon | Goodreads
What The Wind Knows by Amy Harmon
A bestseller and Goodreads top choice book, if you devour historical Irish fiction, What The Wind Knows will transport you to Ireland in the 1920s.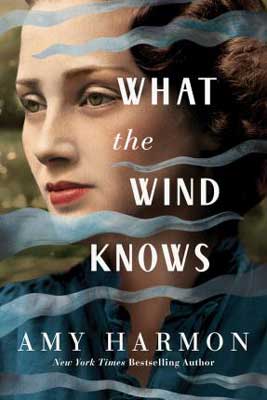 Anne Gallagher heads to Ireland to spread her grandfather's ashes. Devastated, her grief pulls her into another time.
Ireland is on the verge of entering a war, and Anne embraces a case of mistaken identity.
She finds herself pulled into Ireland's fight for Independence at the risk of losing her future life. She also falls for another main character and doctor, Thomas Smith.
What The Wind Knows is one of the best time travel novels that both romance and fantasy readers can appreciate. Witness connections that transcend time.
Read What The Wind Knows: Amazon | Goodreads
The Shining Girls by Lauren Beukes
Known for being one of the best time travel books for thriller lovers, The Shining Girls also has the reputation as the spookiest novel on this reading list.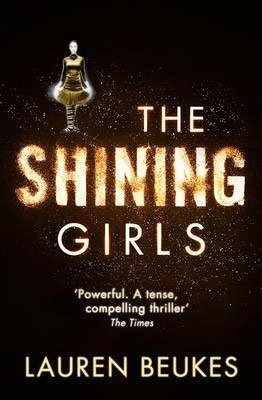 Kirby Mazrachi is the last shining girl – a girl with a future and so much potential. Harper Curtis is a murderer from the past meant to kill Mazrachi.
However, Kirby is not about to easily go out without a fight, leading her on one violent quantum leap through multiple decades.
As Kirby races against time to track down a serial killer and unravel the mysteries of the House, encounter themes of resilience, fate, and the shining spirit that can transcend even the darkest forces.
Read The Shining Girls: Amazon | Goodreads
Time Travel Romance Books
We love a good time-travel romance novel, but we also understand how hard it can be to hold onto love when time is so unstable. From queer love stories set on trains to holiday celebrations, fall in love across time with these books.
One Last Stop by Casey McQuiston
From bestselling author, Casey McQuiston of Red, White, & Royal Blue – one of our favorite LGBTQ+ books for new adults – don't miss the most-talked-about book (from 2021), One Last Stop.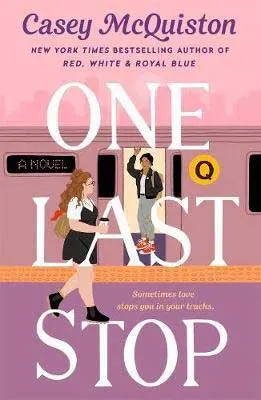 Twenty-three-year-old August is quite the cynic and living in New York City. Up until now, August has jumped schools and towns as often as you change a pair of socks.
August has also never been in a serious relationship and wants to find "her person." August's life suddenly changes, though, when she meets a beautiful and mysterious woman on the train.
Jane looks a little…out of date… and for good reason; she's from the 1970s and trapped in the train's energy.
August wants nothing more than to help Jane leave the train, but does that mean leaving her too?
A feel-good, older coming-of-age story, laugh out loud and be utterly dazzled as you follow love across time and space. You'll cozy (and drink) up in the parties and community surrounding August.
One Last Stop is one of the all-time best LGBTQ+ time travel books – and perfect if you enjoy books that take place on trains.
Read One Last Stop: Amazon | Goodreads
The Time Traveler's Wife by Audrey Niffenegger
The Time Traveler's Wife is one the top time travel romance novels – and not just because the story features a librarian. We are so biased.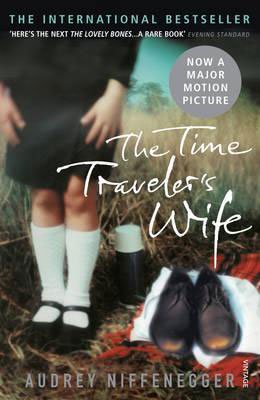 Henry and Clare have loved each other pretty much forever. Unfortunately, Henry has Chrono-Displacement Disorder, sporadically misplacing him in time.
Of course, this time-traveling dilemma makes Clare's and Henry's marriage and future together pretty darn interesting.
Grab some Kleenex as they attempt to live normal lives and survive impending devastation.
The Time Traveler's Wife has also been made into a romantic movie classic.
Read The Time Traveler's Wife: Amazon | Goodreads
In A Holidaze by Christina Lauren
If you are looking for a sweet and sexy holiday rom-com set in Utah, grab In A Holidaze by Christina Lauren.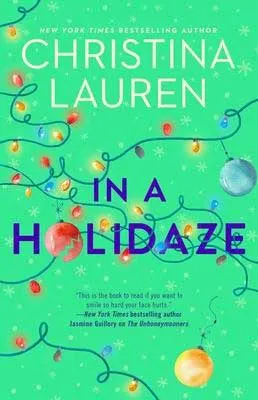 Mae leaves her family and friend's Christmas vacation home after drunkenly making out with an old childhood friend. Blame the spiked eggnog.
Unfortunately, Mae's secretly in love with her best friend's brother, Andrew. On the ride to the airport, Mae wishes for happiness just as a truck hits her parent's car.
Mae lands in a time-travel loop where her dreams start coming true. Is it too good to last? What happens when she isn't happy once again? Is she trapped?
For holiday books about time travel, this one is sure to put you in the Christmas spirit if you enjoy movies like Holidates or Groundhog's Day. It's light with a happy ending – typical of this author duo.
We also recommend In A Holidaze if you are looking for Christmas family gathering books – a big request we see here at TUL.
P.S. Did you know that Christina Lauren is a pen name for a writing duo, Christina Hobbs and Lauren Billings? Christina Lauren also wrote The Unhoneymooners, which was also hilariously enjoyable and set on an island.
Read In A Holidaze: Amazon | Goodreads | Book Information
A Knight In Shining Armor by Jude Deveraux
For cozy time travel romance books and a feminist tale set abroad, try A Knight In Shining Armor.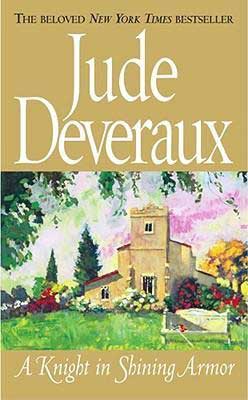 A Knight In Shining Armor is a classic and more retro time travel book.
Dougless Montgomery is weeping on top of a tombstone when Nicholas Stafford, Earl of Thornwyck, appears.
Although this armor-clad hunk allegedly died in 1564, he stands before her about to embark on a journey to clear his name.
Convicted of treason, Montgomery vows to help her soon-to-be lover find his accuser and set the record straight.
Read A Knight In Shining Armor: Amazon | Goodreads
The Night Mark by Tiffany Reisz
Set in South Carolina, if you love lighthouses and beach vibes, you'll find something enjoyable in the time travel romance, The Night Mark.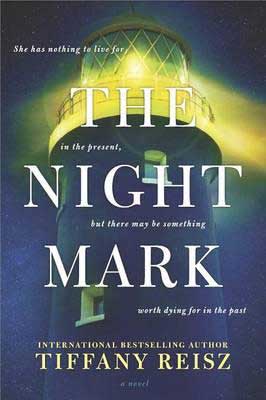 After Faye's husband dies, she cannot move on and recover.
Accepting a photographer job in SC, Faye becomes obsessed with the local lighthouse's myth, The Lady of the Light.
Back in 1921, the lighthouse keeper's daughter mysteriously drown. Faye is drawn into a love story that isn't hers and becomes entangled in a passionate and forbidden love affair.
Read The Night Mark: Amazon | Goodreads
More time travel romances from Dagney
The Seven Year Slip by Ashley Poston
Anyone who likes their time travel books to have a magical love story should pick up The Seven Year Slip for their next read.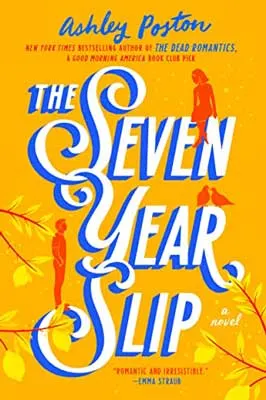 When Clementine's aunt dies, she inherits her fancy New York apartment on the Upper East Side.
Although Clementine would really rather have her aunt back and can't imagine living in her home, she eventually forces herself to move in and inhabit her aunt's space.
And not long after, she wakes up to discover a strange man in her living room… except it's not her living room, it's her aunt's… from seven years ago.
Clementine's aunt always said her apartment held a touch of magic; sometimes it created time slips that brought two people together when they were at crossroads.
But what happens when you start to fall for someone stuck seven years in the past? Clementine knows there's no future together, but she also can't let go of this link to her aunt.
Like her previous speculative fiction romance, The Dead Romantics, Ashely Poston's unique time travel tale is full of heartache and grief. However, it will also make you swoon.
Basically, this one is a must if you are a fan of time travel romance books.
Read The Seven Year Slip: Amazon | Goodreads
Classic Books With Time Travel
No time travel reading list would be complete without the classics. Below, uncover just a few great time travel novels that started it all.
The End of Eternity by Issac Asimov
The End of Eternity is said to be one of Asimov's science fiction masterpieces. This is also one of the most spellbinding books about time travel – although some criticize the story for its loopholes.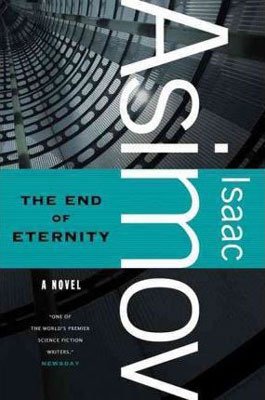 Harlan is a member of the elite future known as an Eternal. He lives and works in Eternity, which like any good time travel novel, is located separately from time and space.
Harlan makes small changes in the timeline in order to better history.
Of course, altering the course of the world is dangerous and comes with repercussions, especially when Harlan falls in love.
Read The End of Eternity: Amazon | Goodreads
A Christmas Carol by Charles Dickens
It goes without saying that Charles Dickens's A Christmas Carol is one of the most famous and best time travel books for classic lovers – and a literary canon-worthy Christmas novel.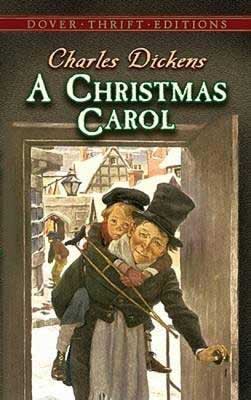 Ebenezer Scrooge is a greedy, lonely, and cruel man who truly has no Christmas spirit.
Haunted by the ghosts of the past, present, and future, Scrooge must find the ultimate redemption before it's too late.
Does he have a heart?
Find even more classic and contemporary ghost books, including a few unique takes on ghosts.
Read A Christmas Carol: Amazon | Goodreads
Slaughterhouse-Five by Kurt Vonnegut
Slaughterhouse-Five is a somewhat bizarre time travel book about finding meaning in our sometimes fractured and broken lives. It's also one of the most popular books published in the '60s.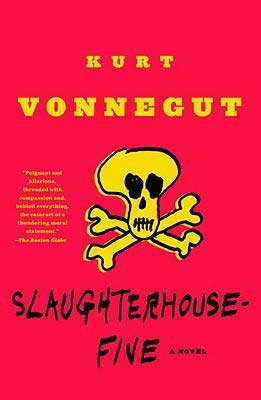 Similar to The Time Traveler's Wife, Billy Pilgrim is "unstuck" in time in Kurt Vonnegut's Slaughterhouse-Five.
Drafted into World War II, Pilgrim serves as a Chaplain's assistant until he is captured by the Germans. He survives the bombing at Dresden and ultimately becomes a married optometrist.
Things get a little wild…
Suffering from PTSD, Billy claims that he is kidnapped by aliens in a different dimension. Like most time travel novels, the story is out of order and Billy travels to different parts of his life.
Aliens come in all shapes and sizes; have more alien encounters with this reading list.
Read Slaughterhouse-Five: Amazon | Goodreads
A Connecticut Yankee In King Arthur's Court by Mark Twain
First published in 1889, A Connecticut Yankee in King Arthur's Court is one of the most popular classic and satirical time travel novels that's set close to our childhood home.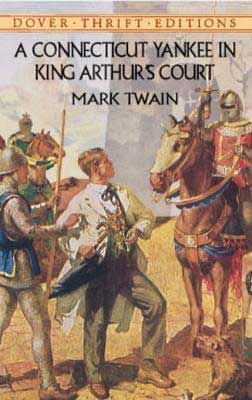 Having grown up in CT close to the old Colt factory, this story makes us smile.
Hank Morgan supervises the gun factory and is knocked unconscious. Upon waking, he finds himself in Britain about to be executed by the Knights of King Arthur's Round Table in Camelot.
Morgan uses his future knowledge to his advantage, making him a powerful and revered wizard, which unfortunately doesn't quite save him as he hopes.
Not to mention that Morgan tries to introduce modern-day conveniences and luxuries to a time period that isn't quite ready for them.
Read A Connecticut Yankee In King Arthur's Court: Amazon | Goodreads
The Time Machine by H.G. Wells
The Time Machine is one of the best frontrunner time travel books of all time.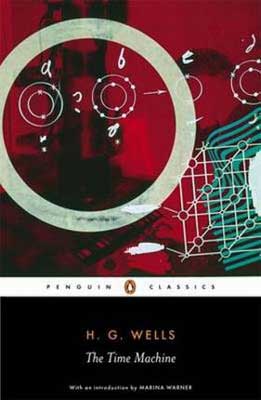 Published in 1895, the Time Traveler recalls his exhausting time travel adventures to incredulous believers. He even disappears in front of them.
Blended with fantasy and science fiction over the course of 800,000 years, the Time Traveler battles "bad guys."
He also loses his time machine, debatably falls in love, and meets the underground dwelling Morlocks.
Read The Time Machine: Amazon | Goodreads
YA Books About Time Travel
For young adults and teens – plus adults who appreciate YA – read the best middle-grade and high school time travel books. We've included more time travel graphic novels and manga here too.
Displacement by Kiku Hughes
For historical YA graphic novels, Displacement is one of the must-read books about time travel that will teach young readers about generational trauma, racism, politics, and war.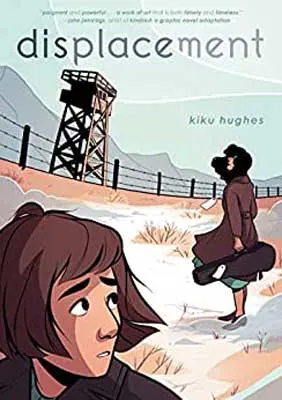 Follow Kiku, who is displaced in time, back to the period of U.S. Japanese incarceration [internment] camps – essentially glorified prisons – during WW2.
Kiku begins learning more about her deceased grandmother's history, which mirrors the horrid actions under former President Donald Trump.
How can Kiku help stop the past from repeating itself, and more so, how can we?
In a simplistic but powerful style of storytelling, Hughes's emotional YA WW2 book is accessible to young readers.
Displacement is also one of the shorter and quicker books with time travel on this list. Find even more LGBT+ graphic novels to read – one of our favorite genres.
Read Displacement: Amazon | Goodreads
The Girl From Everywhere by Heidi Heilig
Changing the past can be pretty tempting. We've even seen that The Flash cannot resist. However, altering the course of history can be dangerous…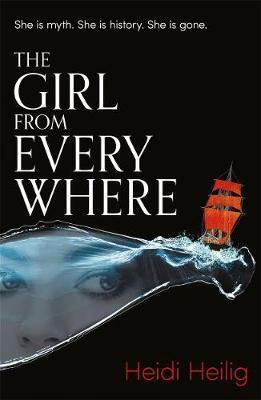 The first of two YA time travel books, Nix is the daughter of a time traveler. Her dad can sail anywhere on his ship, The Temptation.
Her dad has his own temptation, though: to travel back to Honolulu in 1868, the year before her mom dies in childbirth.
Nix's father threatens to possibly erase her life and destroy a relationship with her only friend.
Discover even more great books about maps. Or, travel via armchair with these ship books.
Read The Girl From Everywhere: Amazon | Goodreads
Ruby Red by Kerstin Gier
Translated by Anthea Bell | If you are looking for time travel in books and enjoy YA historical fiction, try Ruby Red, which is the first in the Ruby Red Trilogy.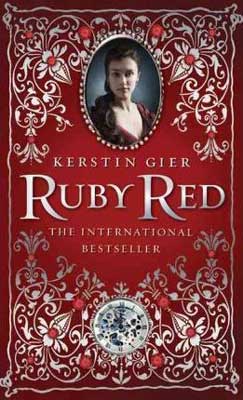 Gwyneth Shepherd quickly learns that she can easily time travel, unlike her cousin who has been preparing her entire life for the feat.
Gwyneth wants to know why such a secret was kept from her. There are so many lies.
Gwyneth time travels with the handsome Gideon back and forth between modern-day and 18th-century London to uncover secrets from the past.
Back in our MLIS and library days, Ruby Red was one of our favorite YA time travel books to recommend since so few knew about the series.
Just a small warning that this enemies-to-lovers trope is a tad sexist, though. Find books like Ruby Red on our books with red (and more colors) in the title reading list.
Read Ruby Red: Amazon | Goodreads
Miss Peregrine's Home For Peculiar Children by Ransom Riggs
A little creepier for young adult time travel novels, Miss Peregrine's Home for Peculiar Children is all about time loops.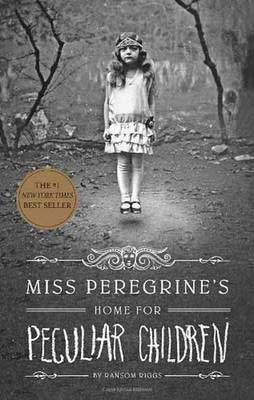 We've only read the first in this eerie series that mixes manipulated vintage photography with a suspenseful and chilling story.
Jacob discovers a decaying orphanage on a mysterious island off the coast of Wales. Known as Miss Peregrine's Home for Peculiar Children, the building isn't exactly abandoned…
Jacob runs into peculiar children who might be more than just ghosts.
If you are looking for Kurt Vonnegut-esque time travel books for teenagers, Miss Peregrine's Home for Peculiar Children is for you.
Find even more great adult and YA haunted house books to add to your reading list.
Read Miss Peregrine's Home For Peculiar Children: Amazon | Goodreads
A Wrinkle In Time by Madeleine L'Engle
One of the most well-known books about time travel for families – made even more popular by Oprah and Mindy Kaling, A Wrinkle In Time, is the first book in The Time Quintet.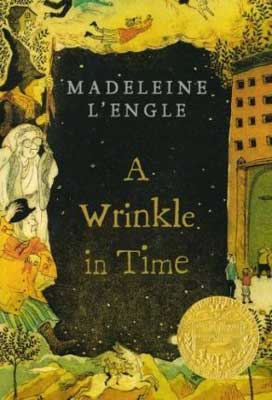 Although a time travel book series for elementary and middle-grade students – and also a 1963 Newbery Medal winner – adults will love the lessons and whimsical sci-fi quality of A Wrinkle In Time.
Meg Murray and her brother, Charles Wallace, go on an adventure in time to find and rescue their father.
Their dad disappeared while working for the government on a mysterious tesseract project.
Watch this thrilling time travel adventure mixed with a coming-of-age story and a little girl power, too.
Read A Wrinkle in Time: Amazon | Goodreads
More from Dagney
Orange by Ichigo Takano
Translated by Lasse Christian Christiansen and Amber Tamosaitis | This YA sci-fi romance manga is one of the most endearing time travel books you'll ever read.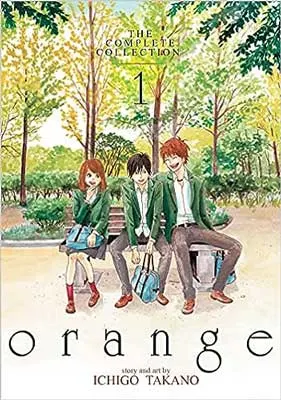 On the first day of 11th grade, Naho oversleeps for the first time ever. She also receives a letter that claims to be sent from herself 10 years in the future.
The letter tells her both of the two big things that will happen to her that day as proof of sender: she will be late, and there will be a new kid in class named Naruse Kakeru from Tokyo who will sit next to her.
Naho is unsure if she trusts the letter, or whether or not she should heed its warnings – especially since it talks about past regrets and trying to undo them.
Orange is an adorable, but heartbreaking time travel manga that teaches us the meaning of friendship, love, regret, and so much more.
If you're looking for the best books about time travel for teens, Orange is the perfect option (and adults will love it too).
Read Orange: Amazon | Goodreads
If you devour the time travel genre, don't miss these great movies…
If you enjoy books that take you back in time, you might also appreciate these top movies with time loops. Would you be able to fix past mistakes, fall in love, and you know, maybe not die this time? Find out if these protagonists succeed.
Grab the best time travel books here:
Travel Back In Time With These Reading Lists:
Save The Best Time Travel Novels For Later: