Are you ready to travel back in time? Discover the best time travel books, including serial killer thrillers, time travel romance, and mind-bending sci-fi.
The Uncorked Librarian loves armchair travel with books that, like magic carpets, fly readers across time and the world. What could be better than showcasing some of the best time travel books for adults?
These books about time travel are perfect for readers that love history, romance, sci-fi, YA, and thrilling fiction.
Below, find bestselling books with time travel that will not only transport you across time periods Doctor Who-style but also some of the top time travel novels that will tesser you into new dimensions and around the world.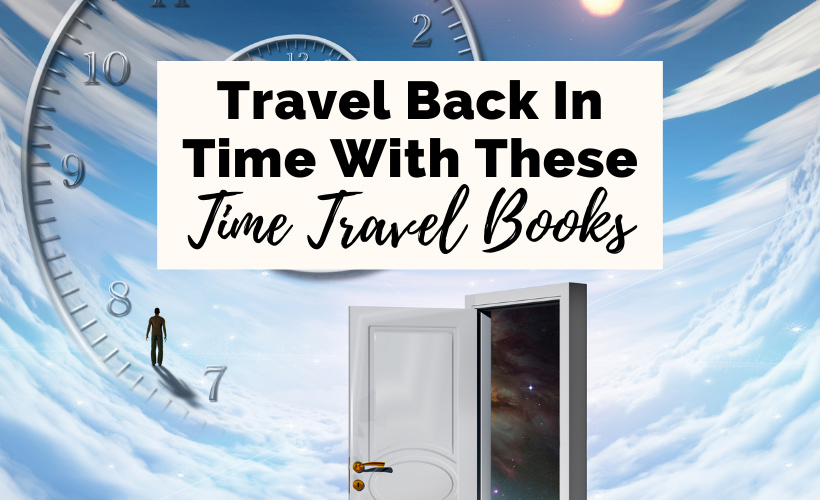 Best Time Travel Books For Fiction Lovers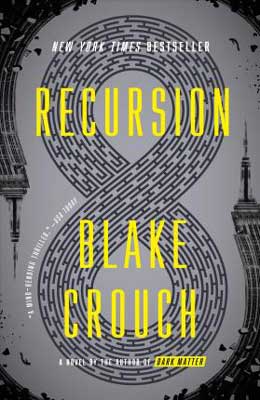 TW: Suicide
In Recursion, no one actually physically time travels–well, sorta. Instead, memories become the actual time-traveling reality.
Detective Barry Sutton is investigating False Memory Syndrome. Neuroscientist, Helena Smith, might have the answers he needs. The disease drives people crazy–and to their deaths–by causing them to remember entire lives that aren't theirs. Or are they!?
All goes to sh*t when the government gets their hands on this mind-blowing technology. Can Barry and Helena stop this endless loop? Recursion is also a 2019 Goodreads Best Book for science fiction.
Find Recursion and other great books on our Books For And About Dad's Reading List.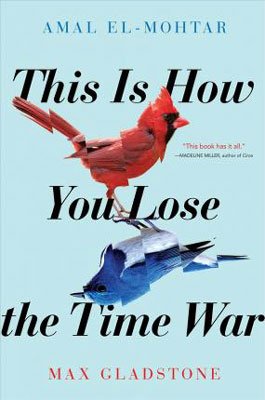 A Goodreads runner up for one of the best science fiction novels of 2019–and a time travel-worthy book–This Is How You Lose The Time War, follows two warring time-traveling agents falling in love through a letter exchange.
Red and Blue have nothing in common except that they travel across time and space and are alone. Their growing and forbidden love is punishable by death.
This Is How You Lose The Time War can also be considered a time travel romance.
---
---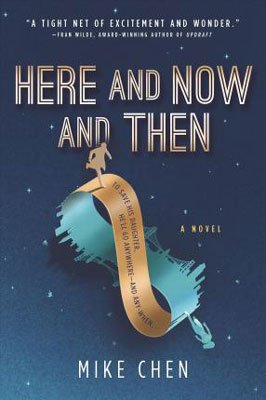 An Amazon bestselling time travel fiction recommendation, Here And Now And Then follows the everyday life of IT worker, Kin Stewart.
Stewart has two lives since he is a displaced time-traveling agent stuck in San Francisco in the 1990s. He has a family that knows nothing about his past.
When a rescue team arrives to take him back, Stewart has to decide what he is willing to risk for his new family.
Save This Post For Later
---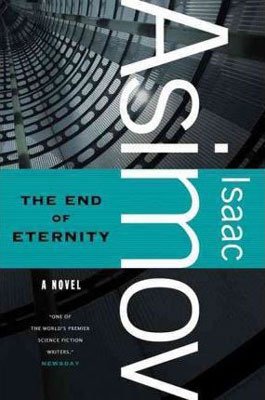 The End of Eternity is said to be one of Asimov's science fiction masterpieces.
Harlan is a member of the elite future known as an Eternal. He lives and works in Eternity, which like any good time travel novel, is located separate from time and space. Harlan makes small changes in the timeline in order to better history.
Of course, altering the course of the world is dangerous and comes with repercussions, especially when Harlan falls in love.
---
Travel Around The World With Our Uncorked Reading Challenge
Join our 2021 Uncorked Reading Challenge today with monthly reading themes. Never be late to the party again with unique new book releases. Sign Up Now.
---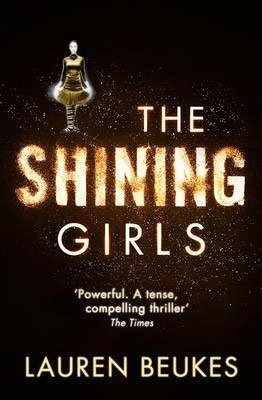 Known for being one of the best time travel books for thriller lovers, The Shining Girls is one scary-ass novel.
Kirby Mazrachi is the last shining girl, a girl with a future and so much potential. Harper Curtis is a killer from the past meant to kill Mazrachi. However, Kirby is not about to easily go out without a fight.
Funny Time Travel Fiction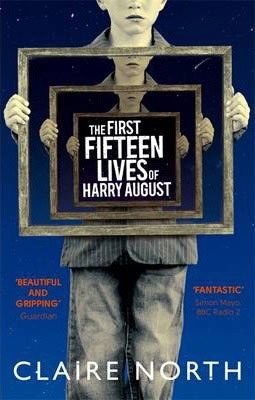 If you are looking for funny time travel books and like Groundhog's Day, check out The First Fifteen Lives of Harry August.
No matter what August does or says, when he lands on his deathbed, he always returns back to his childhood, again and again.
On the verge of his 11th death, though, a girl changes the course of his life.
A debut novel, All Our Wrongs Today is both a humorous and entertaining book about time travel that speaks to how we become who we are.
In 2016, technology has basically perfected the world for Tom Barren. However, we all know that perfection doesn't equate to happiness.
Barren has lost his girlfriend, and he just happens to own a time machine… Now, Barren has to decide if he wants to keep his new, manipulated future or if he just wants to go back home to his depressing but normal life.
Classic Time Travel Fiction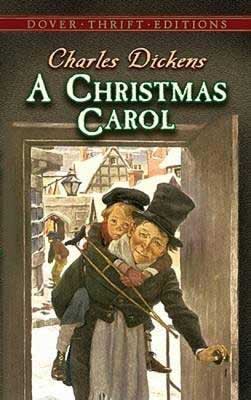 It goes without saying that Charles Dickens' A Christmas Carol is one of the most famous and best time travel books for classic lovers.
Ebenezer Scrooge is a greedy, lonely, and cruel man who truly has no Christmas spirit. Haunted by the ghosts of the past, present, and future, Scrooge must find the ultimate redemption before it's too late. Does he have a heart?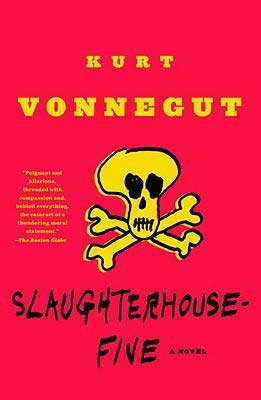 Similar to The Time Traveler's Wife, Billy Pilgrim is 'unstuck' in time in Kurt Vonnegut's Slaughterhouse-Five.
Drafted into World War II, Pilgrim serves as a Chaplain's assistant until he is captured by the Germans. He survives the bombing at Dresden, and ultimately becomes a married optometrist. Things get a little wild…
Suffering from PTSD, Billy claims that he is kidnapped by aliens in a different dimension. Like most time travel novels, the story is out of order and Billy travels to different parts of his life.
Slaughterhouse-Five is a somewhat bizarre time travel novel about finding meaning in our sometimes fractured and broken lives.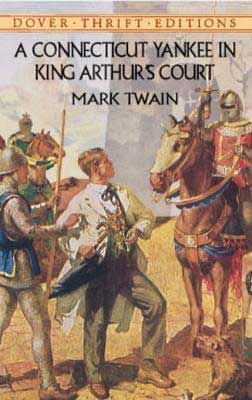 First published in 1889, A Connecticut Yankee in King Arthur's Court is a classic and satirical time travel book set near my hometown. Having grown up in CT close to the old Colt factory, this story makes me smile.
Hank Morgan supervises the gun factory and is knocked unconscious. Upon waking, he finds himself in Britain about to be executed by the Knights of King Arthur's Round Table in Camelot.
Morgan uses his future knowledge to his advantage, making him a powerful and revered wizard, which unfortunately doesn't quite save him as he hopes. Not to mention that Morgan tries to introduce modern-day conveniences and luxuries to a time period that isn't quite ready for them.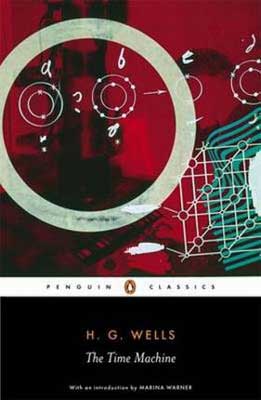 The Time Machine is said to be one of the greatest frontrunner books about time travel.
Published in 1895, the Time Traveler recalls his exhausting time travel adventures to incredulous believers. He even disappears in front of them.
Blended with fantasy and science fiction over the course of 800,000 years, the Time Traveler battles "bad guys," loses his time machine, debatably falls in love, and meets the underground dwelling Morlocks.
---
Travel Around The World With Our Uncorked Reading Challenge
Join our 2021 Uncorked Reading Challenge today with monthly reading themes. Never be late to the party again with unique new book releases. Sign Up Now.
---
Best Time Travel Novels For Historical Fiction Lovers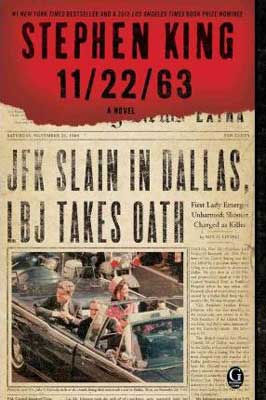 Written by bestselling author, Stephen King, 11/22/63 is an awarding time travel book perfect for historical fiction lovers. Set in 1963 when President Kennedy is shot, 11/22/63 begs the question: what if you could go back in time and change history?
Enter Jake Epping in Lisbon Falls, Maine. Epping asks his students to write about a time that altered the course of their lives. Inspired by one of those haunting essays, Epping enlists to prevent Kennedy's assassination. How is this time travel possible? With the discovery of a time portal in a local diner's storeroom…
11/22/63 is one of the most thrilling and realistic books about time travel, according to critics and readers.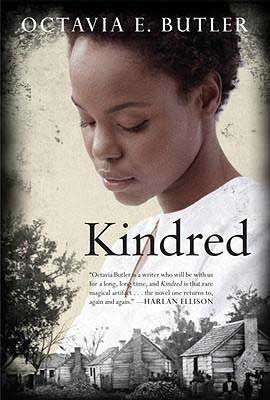 If you are looking for historical fiction time travel books that address slavery and racism, be sure to check out Butler's Kindred.
One minute Dana is celebrating her birthday in modern-day California, and the next, she finds herself in the antebellum south. Dana is expected to save the plantation owner's son from drowning.
Each time Dana finds herself back in this time period and the slave quarters, her stays grow longer and longer as well as more dangerous.
---
---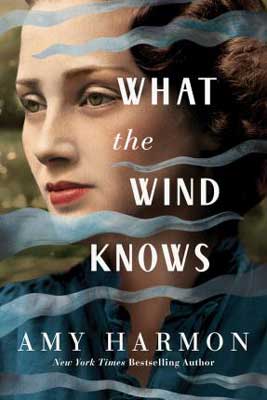 A bestseller and another Goodreads top choice book, if you love historical Irish fiction, What The Wind Knows will transport you into Ireland in the 1920s.
Anne Gallagher heads to Ireland to spread her grandfather's ashes. Devastated, her grief pulls her into another time.
Ireland is on the verge of entering war, and Anne embraces a case of mistaken identity. She finds herself pulled into Ireland's fight for Independence at the risk of losing her future life.
Time Travel Romance Books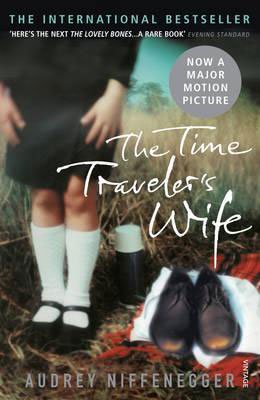 The Time Traveler's Wife is one the best time travel romance books–and not just because the story features a librarian. I am so biased.
Henry and Clare have loved each other for pretty much forever. Unfortunately, Henry has Chrono-Displacement Disorder, sporadically misplacing him in time. Of course, this time-traveling dilemma makes Clare's and Henry's marriage and future together pretty darn interesting.
Grab some Kleenex as they attempt to live normal lives and survive impending devastation. The Time Traveler's Wife has also been made into a romantic time-traveling movie classic.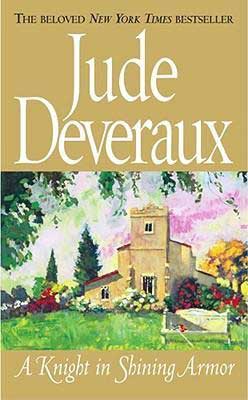 One of my reading goals this year is to read more romance novels. Since I love a good feminist tale set abroad, I've been eyeing A Knight In Shining Armor.
A Knight In Shining Armor is a classic and more retro time-travel romance: Dougless Montgomery weeps on top of a tombstone when Nicholas Stafford, the Earl Thornwyck, just appears.
Although this armor-clad hunk allegedly died in 1564, he stands before her about to embark on a journey to clear his name. Convicted of treason, Montgomery vows to help her soon-to-be lover find his accuser and set the record straight.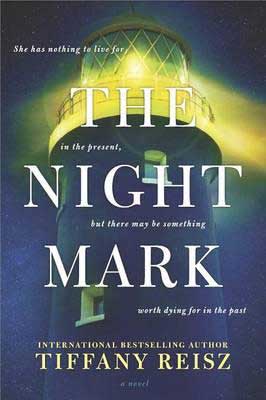 Growing up in New England, lighthouses are pretty iconic for me. Although set in South Carolina, if you love lighthouses and beach vibes, you'll enjoy this time travel romance, The Night Mark.
After Faye's husband dies, she cannot get it together. Accepting a photographer job in SC, Faye becomes obsessed with the local lighthouse's myth, The Lady of the Light.
Back in 1921, the lighthouse keeper's daughter mysteriously drown. Faye is drawn into a love story that isn't hers.
---
Travel Around The World With Our Uncorked Reading Challenge
Join our 2021 Uncorked Reading Challenge today with monthly reading themes. Never be late to the party again with unique new book releases. Sign Up Now.
---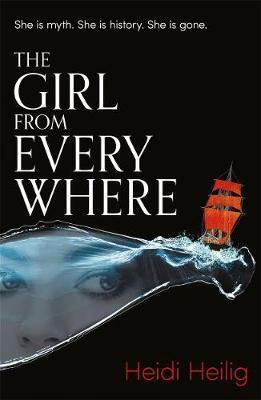 Changing the past can be pretty tempting. We've even seen that The Flash cannot resist. However, altering the course of history can be dangerous…
The first of two YA time travel books, Nix is the daughter of a time traveler. Her dad can sail anywhere on his ship, The Temptation.
Her dad has his own temptation, though: to travel back to Honolulu in 1868, the year before her mom dies in childbirth. Nix's father threatens to possibly erase her life and destroy a relationship with her only friend.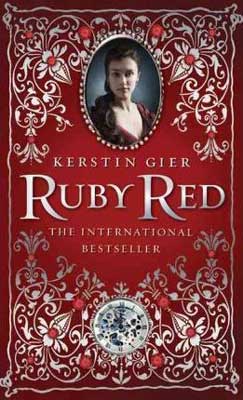 If you are looking for YA time travel books and love historical fiction, try Ruby Red, which is the first in the Ruby Red Trilogy.
Gwyneth Shepherd quickly learns that she can easily time travel, unlike her cousin who has been preparing her entire life for the feat. Gwyneth wants to know why such a secret was kept from her. There are so many lies.
Gwyneth time travels with the handsome Gideon back and forth between modern-day and 18th century London to uncover secrets from the past.
Back in my MLIS and public librarian days, Ruby Red was one of my favorite YA time travel books to recommend since so few knew about the series.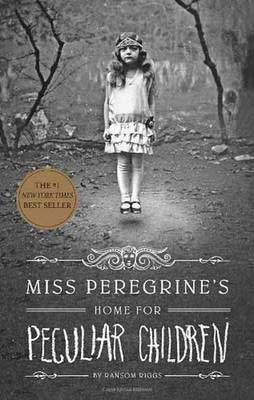 A little creepier for time travel YA books, Miss Peregrine's Home for Peculiar Children is about time loops. I've only read the first in this eerie series that mixes manipulated vintage photography with a suspenseful and chilling story.
Jacob discovers a decaying orphanage on a mysterious island off the coast of Wales. Known as Miss Peregrine's Home for Peculiar Children, the building isn't exactly abandoned…
Jacob runs into peculiar children who might be more than just ghosts. If you are looking for Kurt Vonnegut-esque time travel books for teenagers, Miss Peregrine's Home for Peculiar Children is for you.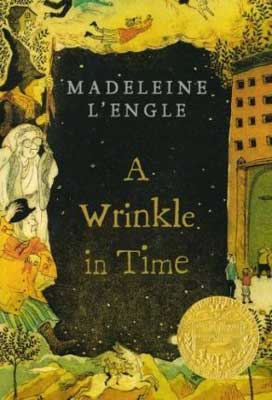 One of the most well-known time travel series for families–made even more popular by Oprah and Mindy Kaling, is A Wrinkle In Time, the first book in The Time Quintet.
Although a time travel series for elementary and middle grade students–and also a 1963 Newbery Medal winner–adults will love the lessons and whimsical sci-fi quality of A Wrinkle In Time.
Meg Murray and her brother, Charles Wallace, go an adventure in time to find and rescue their father. Their dad disappeared while working for the government on a mysterious tesseract project. Watch this thrilling time travel adventure mixed with a coming of age story and a little girl power, too.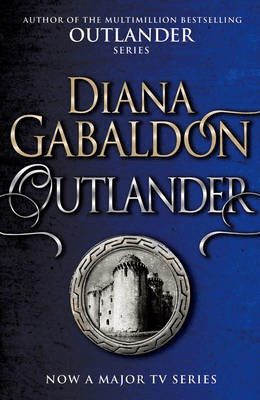 If you follow TUL elsewhere, you know that I haven't really gotten into the Outlander or the GOT craze, yet. Blasphemy, I know.
However, many of my book list contributors love the Outlander series, and it's definitely considered one of the top time travel book series and shows of all time in pop culture.
A New York Times bestseller and one of the top 10 most loved books according to The Great America Read, get ready to enter Scotland in 1743. Claire, a former British combat nurse, walks through an ancient circle standing stone and is transported into a world of love, death, and war.
---
PHEW! Which of these top time travel novels have you read, and which do you want to read this year? There are so many books about time travel, we couldn't possibly capture them all. Are we missing any of your favorite time travel series or books? Are there any here that you didn't love? Please let us know in the comments.
---
Save This Top Time-Traveling Reading List Here:
You May Also Enjoy These Reading Lists:
Top World War 2 Novels Across The World
Life-Changing Books That Make You Think More Deeply
Best Books For Dad
Best Books Set On Trains
Historical Fiction Featuring Inspiring Women