Travel to magical lands and across the pages with the best fantasy book maps to show you the way.
Do you have any famous fantasy maps hanging on your walls or that make for the perfect throw blanket?
Here at The Uncorked Librarian, we love to geek out, and if you enjoy books that take place in magical lands, you might just be craving those unique maps of fantasy worlds.
You know, the ones filled with imaginary cities that are ornately decorated with mythical beasts, compasses, and family trees.
So, what are the best fantasy novel maps from both classic and contemporary literature?
You might already be thinking about the iconic The Lord of the Rings and A Game of Thrones maps, but what else is there?
Below, find just a few of the best fantasy world maps and their books that we recommend.
Be sure to let us know your favorites in the comments. Let's get started!
You might also enjoy these map and cartography books.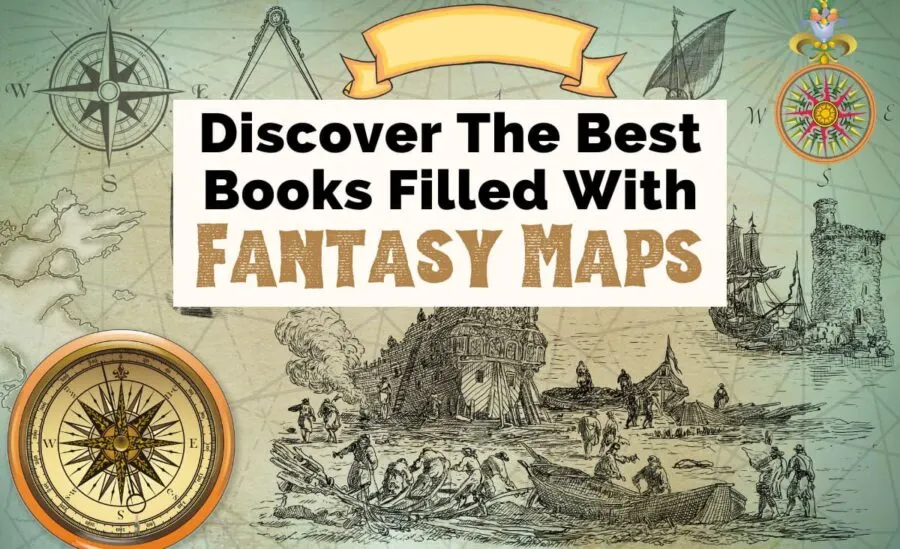 Grab your favorite fantasy books with maps here:
10 Best Fantasy Book Maps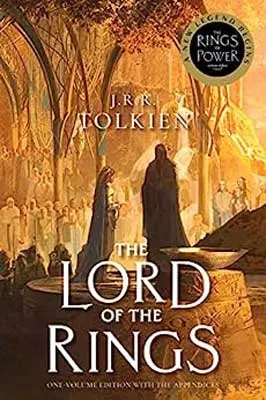 The Lord of the Rings by J.R.R. Tolkien
In order to finally destroy the dark lord Sauron and bring about an age of peace in Middle Earth, his most powerful creation – the One Ring – must be destroyed.
Of all those who could accomplish this task, the responsibility falls to one of the unlikeliest of beings: Frodo Baggins, a hobbit from The Shire.
Aided by a collection of warriors and friends, Frodo must embark on a quest to Mount Doom, the only place where the One Ring can be destroyed.
The Lord of the Rings is arguably the world's top fantasy story, and it has some of the most famous fantasy maps to match its caliber.
In fact, these maps were drawn by author J.R.R. Tolkien himself.
By applying the same realism and thorough world-building as he gave to the text, Tolkien created some of the best fantasy world maps in a very distinctive style.
Read The Lord of the Rings: Amazon | Goodreads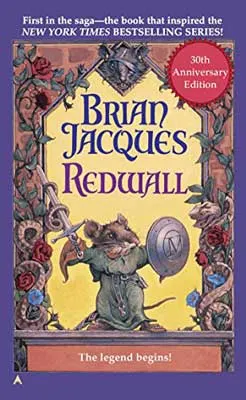 Redwall: A Tale From Redwall by Brian Jacques
Illustrated by Gary Chalk
When it comes to fantasy books with maps, the Redwall series is a fantastic option for all ages – but especially young fantasy readers.
Redwall is set in a world of anthropomorphic animals with the first centered around the peace mice who live at Redwall Abbey.
We follow Matthias, a young monk in training who dreams of being a warrior and adventurer.
One day, the mice find Redwall Abbey surrounded and about to be attacked by Cluny the Scourge and his army.
It seems young Matthias might get his wish sooner than intended because now he is aided by visions from Martin the Warrior – the founder of Redwall Abbey – to find his hidden sword.
The best thing about these fantasy book maps is that each book of the series – and there are MANY – has a different map.

Read Redwall: Amazon | Goodreads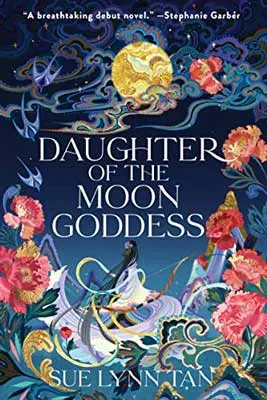 Daughter of the Moon Goddess by Sue Lyn Tan
As the eponymous daughter of the Moon Goddess, Xingyin has lived her life in secret, lest her existence provokes the wrath of the Celestial Emperor.
But when she develops magical abilities, her presence on the moon becomes known, and she must flee from the protection of her mother and hide amongst the citizens of the Celestial Kingdom.
There, she can learn the skills she needs to finally rescue her imprisoned mother and perhaps prepare for the imminent outbreak of divine war.
This elaborate and ornate story is heavily based on Chinese mythology, and so its accompanying maps of fantasy worlds were always going to be just as stylized.
Taking inspiration from the more standardized maps of the 80s and 90s, the addition of pleasing shapes and soft lines in the design means that this fable has one of the best fantasy maps of recent times.
We also named Daughter of the Moon Goddess as one of our top books of 2022.
Discover more 2022 book releases that you might have missed.

Read Daughter of the Moon Goddess: Amazon | Goodreads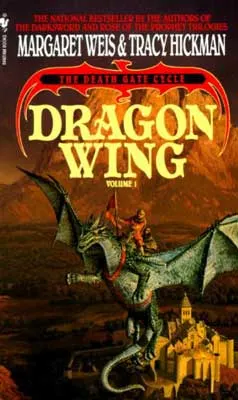 Dragon Wing by Margaret Weis & Tracy Hickman
For those who live in Arianus, the Realm of Sky, any stability they know is about to come to an end.
An assassin has been hired to kidnap and murder the King's son; an assassin under the employ of the King himself!
Meanwhile, a revolution is building in the world of the Dwarves, who are tired of toiling away while others reap the rewards of their labor.
And an evil wizard moves his plans for total domination ever closer while those who might stop him are seemingly powerless to do so.
Dragon Wing is the first in a series of 7 books called the Death Gate Cycle, with this story kicking things off by playing with "standard" fantasy tropes in a very creative way.
You also get multiple fantasy book maps in various styles to help you out.
To give an example of the creativity in these books, one of these maps depicts a side-on view of Arianus – a vertical realm populated by floating islands!

Read Dragon Wing: Amazon | Goodreads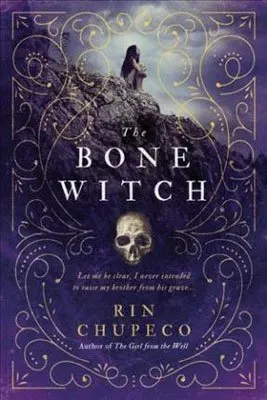 The Bone Witch by Rin Chupeco
The Bone Witch trilogy follows Tea, a teen who discovers she can bring people back from the dead when she accidentally does just that to her brother, Fox.
Despite her entire family being ashas (witches) prior to this, Tea didn't even know she had powers as she hadn't demonstrated any unique abilities.
But being able to control the dead – a bone witch – sets her apart from the rest of the ashas and causes them to fear and reject her.
Fortunately for Tea, another powerful bone witch named Mykaela of the Hollows just happens to be in town when she resurrects Fox and offers to help train her.
But to do this, she must take her far away.
The Bone Witch is set in the Eight Kingdoms, and we travel with Tea, Fox, and Mykaela across them as Tea learns about her powers.
All three books in the trilogy share the same two fantasy novel maps, which show the High Kingdoms – a land spread out over several islands.
Discover even more great books with witches.

Read The Bone Witch: Amazon | Goodreads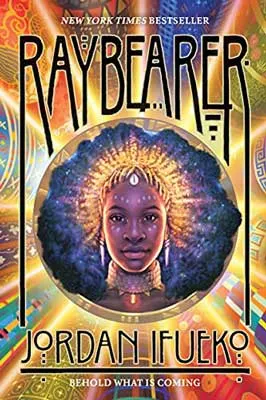 Raybearer by Jordan Ifueko
If you are looking for unique fantasy book maps that are African-inspired, Raybearer is a must.
Raybearer introduces us to Tarisai, a young girl who is able to see other people's life stories merely by touching them – though her own life remains hidden.
Seemingly because of this, she is raised in isolation by a mother known only as The Lady, who remains distant from Tarisai.
But one day The Lady sends Tarisai to compete to be one of the Crown Prince's Council of 11, though her true intent in sending Tarisai is much more sinister.
Aware of The Lady's true intentions, Tarisai resents being used as a paw but is also bound by magic to fulfill The Lady's wish.
Within this African-inspired duology, the maps provided are some of the most fun.
In the first book, readers are treated to a map of the Aritsar Empire, which includes fun illustrations of various animals and important commodities.
While the map in the second book might not have cute animals, it is a great city map, detailing the capital city of Oluwan – an integral part of the series.
Travel to Africa with these reading lists.

Read Raybearer: Amazon | Goodreads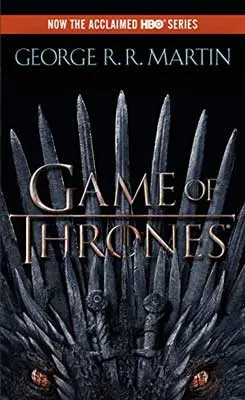 A Game of Thrones by George R.R. Martin
The realm of Westeros has lived in a golden age of summer for a long time. Perhaps too long, according to the members of House Stark, who live at Winterfell in the north.
In this ominous atmosphere, King Robert Baratheon arrives to ask Eddard "Ned" Stark to be his new trusted advisor following the death of the previous one in mysterious circumstances.
Though he does not wish to do so, Ned accepts and is soon drawn into a world of political intrigue, dirty dealings, and surreptitious actions.
The court of the King is a dangerous place, for he who plays the game of thrones must win, or die…
Thanks to its popularization from the infamous TV show, it's easy to forget that A Game of Thrones is, first and foremost, a successful book series, with some great accompanying fantasy maps.
All the territories of the many "noble" houses are on display here, which becomes very useful as the series progresses, complete with all the usual rugged details fantasy maps from books have to offer.
Find even more iconic books from the '90s.

Read A Game Of Thrones: Amazon | Goodreads
Join The Uncorked Reading Challenge Today
---
Travel around the world with the Uncorked Reading Challenge. Get the best book and movie recs straight to your inbox. Sign Up Now.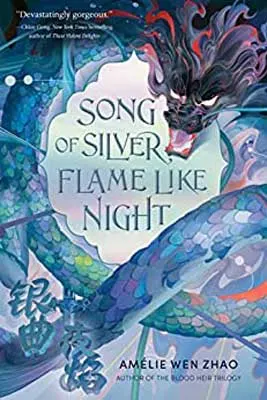 Song of Silver, Flame Like Night by Amélie Wen Zhao
The Elantians came, the Elantians saw, and the Elantians conquered. They also killed Lan's mother, for good measure.
Now Lan spends her days scavenging the streets of the now-colonized Haak'gong and her nights singing for her new overlords.
Lan isn't even her original name; the Elantians saw to that too.
But into Lan's life comes Zen – a magician from the Last Kingdom, whose legendary magic must be kept secret.
Together, they will embark on a journey of self-discovery that will decide the course of history, using ancient magic thought long lost to time.
Fantasy book maps don't often come as detailed, extravagant, and beautiful as they do in this Chinese mythology-inspired epic series.
Even the borders of the double-spread map are overflowing with rich patterns, creatures, and symbols!
If you're looking for books with the best fantasy maps, Song of Silver, Flame Like Night will satisfy even the most detail-hungry fiction geographer.

Read Song of Silver, Flame Like Night: Amazon | Goodreads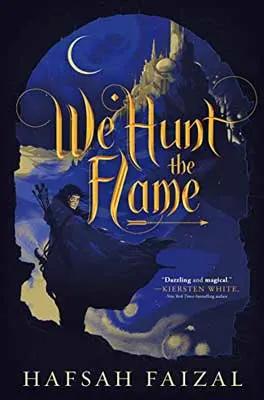 We Hunt The Flame by Hafsah Faizal
Both books in this YA fantasy duology open with a beautiful map of the Kingdom of Arawiya, a middle-eastern inspired world.
These intricate maps introduce you to the Six Sisters of Old and let you know that you're in for a host of sea creatures and treacherous terrains.
The Arabian-inspired architecture of the cities will pull you right into the world. And if that doesn't, both main protagonists' opening lines will definitely intrigue you!
"People lived because she killed." – This is how we're introduced to one of our main protagonists; Zafira, a hunter who has disguised herself as a man in order to feed her people.
Meanwhile, Nasir's introduction is "People died because he lived," as he has become an aristocratic assassin for his father; the tyrannical sultan.
Now, they are both on a mission to retrieve an item that might help their side in the impending war.
Using these gorgeous maps of fantasy worlds, follow Zafira and Nasir on their journeys, waiting with bated breath to see where they intersect and who will succeed first!

Read We Hunt The Flame: Amazon | Goodreads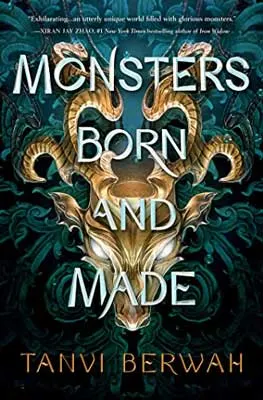 Monsters Born and Made by Tanvi Berwah
Having managed to engineer a broken system that keeps them permanently at the top of society, the ruling Landers live in luxury while islanders like Koral and her family struggle to survive.
Never is this more noticeable than during the Glory Race; a deadly chariot competition for upper-class citizens only where the winner receives glory and riches.
With her family starving, and no money for her ailing sister's medication, Koral does the unthinkable and cheats her way into the Glory Race.
But the Landers aren't going to let her get away with stealing their thunder…
The best fantasy world maps have monsters on them, and fortunately, seeing as it's in the title, there's a whole menagerie of creatures on this largely nautical map.
Add to that some 3-dimensional land masses in exciting shapes and decorative borders, and you've got some of the most charming fantasy books with maps on this list.

Read Monsters Born and Made: Amazon | Goodreads
Save The Best Fantasy Maps For Later: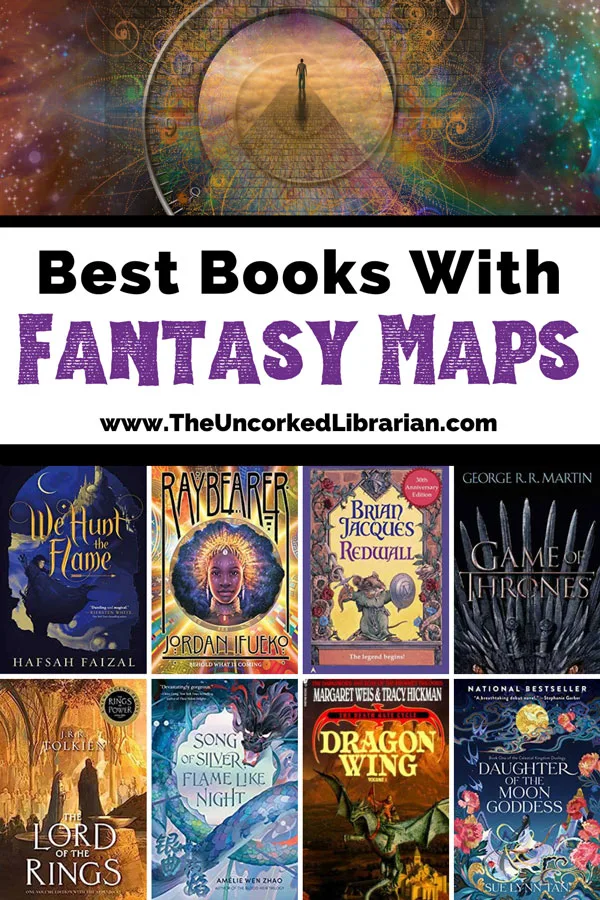 Grab your favorite books with fantasy maps here:
What are your favorite maps of fantasy worlds?
What famous fantasy maps do you enjoy? Do you have any hanging on your walls or as throws? Let us know in the comments.
This map reading list is perfect for 2023 Uncorked Reading's Winter Bingo.
Fantasy Lovers May Also Enjoy:
Great Fantasy Audiobooks
Queer Fantasy Books
Time Travel Stories
Japanese Fantasy Novels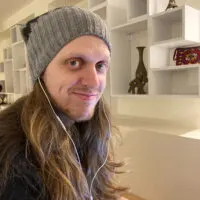 Jeremy (pronouns: any) is an autistic writer, hobbyist, and movie buff, as long as that movie is Labyrinth. Since leaving the corporate world behind in 2018, he has read more books than he thought possible. True to his British upbringing, his first instinct in any given situation is to put the kettle on.