41 Inspiring LGBTQ Books For Teens
Uncover the best LGBTQ books for teens and tweens that are sure to make you laugh, cry, and cheer.
We adore authors like David Levithan, Nina LaCour, Malindo Lo, and Casey McQuiston.
They write some of the best LGBT books for teens, tweens, and new adults – that even adults can appreciate.
And because identifying as part of the LGBT community is personal with different meanings for everyone, we tried to capture a diversity of LGBT YA books as well as queer young adult authors.
Below, find YA LGBT books that will bring tears to your eyes, make your heart swell, and reinforce self-love and acceptance. Some may be triggering.
Know that a few are for mature readers – and not every guardian will agree about their age-appropriateness. Find sex, cursing, and underage drinking – as just a few examples.
Lastly, explore LGBT books for tweens about friendship, sexuality, and gender.
So, keep reading for the best queer books for teens in all genres: science-fiction, graphic novels, fantasy, and so much more.
Don't forget to let us know your favorites in the comments. Let's get started!
Afterward, find even more fantastic graphic novels for teens and tweens.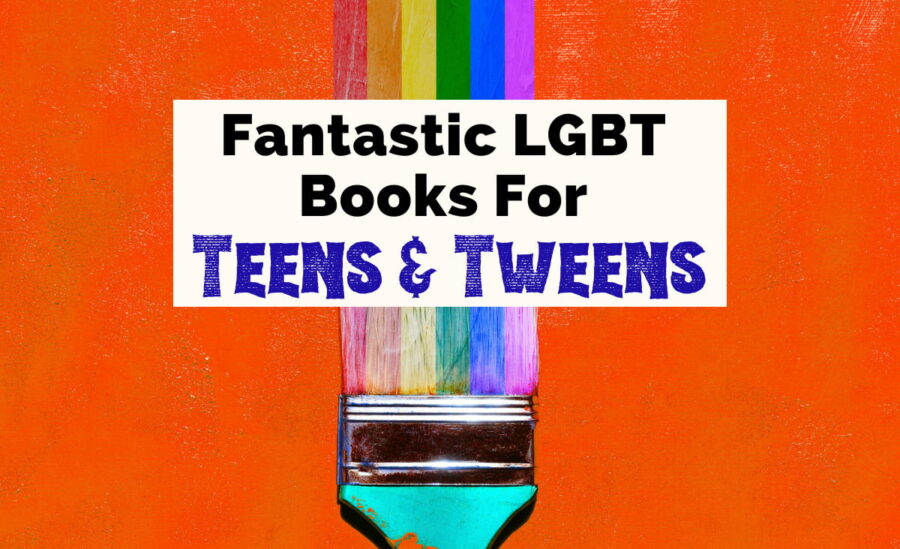 Grab your favorite LGBT books for tweens and teens here:
41 Best LGBTQ Books For Teens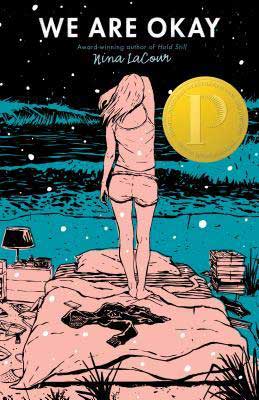 We Are Okay by Nina LaCour
One of our favorite Printz awarding-winning LGBT books for teens, we sobbed our way through Nina LaCour's We Are Okay.
Mabel and Marin are the closest of friends, and an intimate night on the beach solidifies their love for each other.
When Marin's grandfather doesn't return from a walk on the beach, though, her life suddenly crumples. In effect, Marin flees to New York a month earlier than expected to start college.
Leaving without so much as a goodbye, Marin refuses to text back Mabel or clean up what she left behind in her grandfather's house. And, she left quite a few of her grandfather's secrets there.
Learning that her life was all a "lie," Marin is hurt, grieving, and orphaned.
When Mabel shows up for a three-day visit around Christmas to try to reach her, Marin has to reconcile her loneliness, love, and broken heart.
An absolutely beautiful novel set in New York and California, LaCour's emotional & poetic writing captivated us.
We Are Okay will get at the core of your being. The dual timelines add to the suspense of Marin's future and provide insight into her healing process.
With poignant and well-fleshed-out themes of grief, mental health, and family, readers will appreciate the literary tie-ins as well as the complicated but heartfelt friendship between Marin and Mabel.
Who knew pottery could be so affecting?

Read We Are Okay: Amazon | Goodreads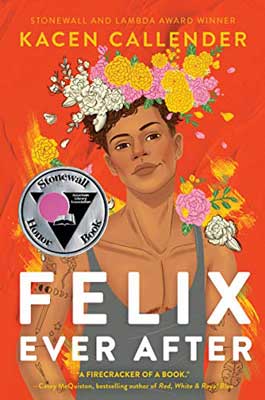 Felix Ever After by Kacen Callender
A Stonewall Honor Book, Felix Love's name is quite ironic as Felix has never been in love. Black, queer, and transgender, Felix wonders if he'll really find love.
Attending a competitive arts program – with dreams of a full scholarship to Brown – Felix becomes the target of transphobic messages.
Someone has posted Felix's dead name along with pictures of him pre-transition.
One of the newer and stunning LGBTQ books for teens released in 2020, watch as a plot of revenge leads to self-discovery and the shot at love that Felix deserves.

Read Felix Ever After: Amazon | Goodreads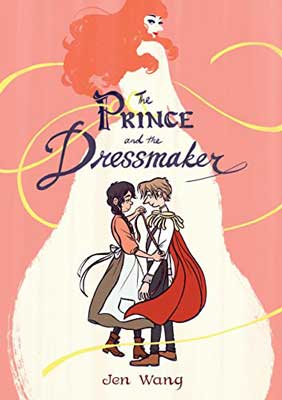 The Prince and the Dressmaker by Jen Wang
For fashion lovers and romance seekers, travel to Paris in The Prince and the Dressmaker, one of the best queer YA books full of heartwarming surprises.
Frances is a talented seamstress hoping to make a name for herself.
When she creates a risqué design for a rebellious young woman, she catches the eye of Prince Sebastian, who hires her to make his clothing.
But, Prince Sebastian has a secret: he is a prince who loves to wear dresses.
At night, Sebastian heads out to fashion shows as Lady Crystallia, wearing Frances's designs. Now, everyone wants to look like Lady Crystallia.
How long can the prince keep this secret from his family, though?
He's supposed to be marrying one of the many eligible young women – and his passion for fashion and being true to himself could jeopardize everything.
With illustrations filled with emotion and quite a few heartfelt twists and turns, this LGBT graphic novel will leave you smiling, especially the King's final actions.
Discover more books about France.
Read The Prince and the Dressmaker: Amazon | Goodreads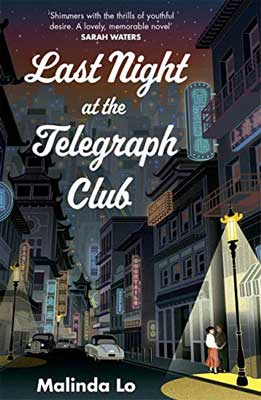 Last Night at the Telegraph Club by Malinda Lo
For award-winning YA LGBT books set in San Francisco, California, Last Night at the Telegraph Club will most appeal to historical fiction lovers.
Head to San Francisco's Chinatown in the 1950s during the Red Scare.
Lily loves studying math and science. Although her family has terribly sexist ideas about women's careers, Lily wants nothing more than to work with rockets like her aunt.
Judgments and fear, however, are quite prevalent; Lily is also Chinese-American. The government is deporting Chinese citizens on a whim and is paranoid about Communist activities.
When Lily's new friend, Kath, takes her to a performance at the Telegraph Club – with a "male impersonator" – Lily realizes that she's found her community and identity as a young lesbian in California.
Watch as Lily comes out to her family in a time full of prejudice and panic. You'll certainly champion Lily's strength.
Just know that this National Book Award winner for YA literature is a bit lengthy and one of the slower-paced LGBT YA books on this reading list.

Read Last Night at the Telegraph Club: Amazon | Goodreads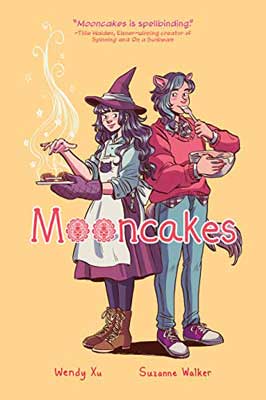 Mooncakes by Suzanne Walker and Wendy Xu
We devour wickedly witchy books, and if you are looking for a magical romance in graphic novel form, Mooncakes is sure to warm your heart. Think enchanted forest creatures.
Set in New England, Nova Huang – a queer, deaf witch – works at her family's bookstore where she helps investigate supernatural occurrences.
One of her investigations leads her into the woods where she reconnects with her childhood crush, Tam, who happens to be a non-binary werewolf.
Darker forces are after Tam's powers, and they recruit Nova to help. Will the two rekindle their affection?
In one of the most enchanting LGBT YA books with witchcraft and werewolves, find a story filled with self-discovery, family, and love.
Discover even more great comic book witches.
Read Mooncakes: Amazon | Goodreads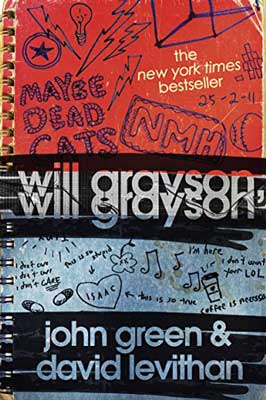 Will Grayson, Will Grayson by John Green and David Levithan
David Levithan writes many of our favorite LGBT books for teens. Although some readers have had enough of John Green, we are unapologetically not quite sorry.
Green is brilliant at examining the core of what makes us human.
Kicked out of his circle of friends for defending the not-so-tiny and flamboyantly gay, Tiny Cooper, Will Grayson is struggling to survive high school.
While attempting to win over Jane, balance Tiny's dramatic relationship roller coaster, and avoid being sucked into the play Tiny Dancer, Will slams right into himself.
Well, not quite himself.
During a rather life-changing moment at a porn store, Will Grayson happens to meet another Will Grayson. What occurs from that moment on changes the course of both of their lives.
Addressing depression, love, friendship, and coming out, Will Grayson, Will Grayson humorously but passionately portrays a modern-day, coming-of-age story.
Find realistic and mature teen issues in this beautifully fun LGBT YA book.

Read Will Grayson, Will Grayson: Amazon | Goodreads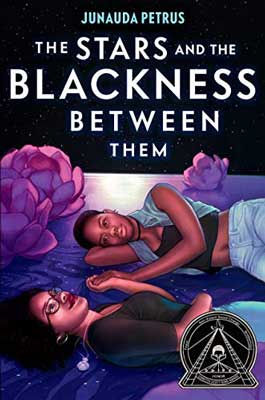 The Stars And Blackness Between Them by Junauda Petrus
A Coretta Scott King Honor Book and one of the most beautiful LGBTQ books for teens about being Black and queer, follow two young women from very different backgrounds.
Living in Port of Spain, Trinidad, Audre's religious mother is banishing her to America to live with her father.
Her mother caught Audre with a secret girlfriend – and not just any girl; this is the pastor's daughter.
As Audre heads to Minneapolis, we watch as another teen, Mabel, tries to reconcile her feelings over her ex-boyfriend as well as her encounter with a girl in the woods.
As Audre and Mabel's worlds collide, they start falling for each other in a story about prison, freedom, and love winning over hate.

Read The Stars And Blackness Between Them: Amazon | Goodreads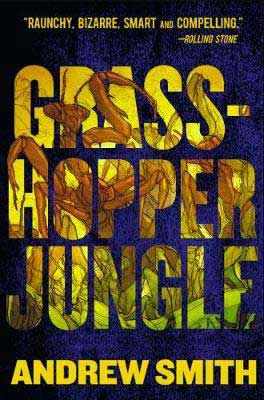 Grasshopper Jungle by Andrew Smith
When Grasshopper Jungle released in 2015 and received a Printz Honor, our librarian coworkers and fellow MLIS students went wild.
Encounter fornicating and nasty praying mantises – and they are insatiably horny.
We don't get it either, but somehow we hate-love it. These unleashed beasts might be the end of the world unless Austin and Robby can stop them.
Austin is bisexual and in love with both his male best friend and his girlfriend.
Be prepared to laugh aloud and also be forewarned of language and sexual crudeness.
You just have to read Grasshopper Jungle to understand it – but does anyone really grasp this book? We would have loved to be on the Printz committee for this one.
Seriously, though, Grasshopper Jungle is one of the best-worst LGBT books for teens of all time.

Read Grasshopper Jungle: Amazon | Goodreads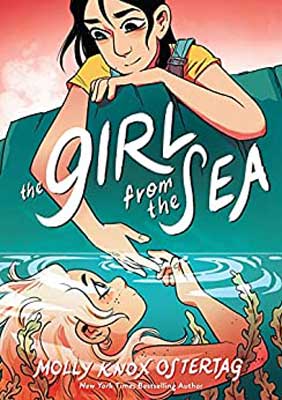 The Girl from the Sea by Molly Knox Ostertag
One of the most beautiful LGBT books for tweens, we dare you to finish The Girl from the Sea with dry eyes.
At 15, Morgan is struggling through her tween and teenage years. Her parents are separated, her brother is a tool, and she's hiding a secret from her friends and family.
When Morgan almost accidentally drowns, Keltie saves her – and lives up to her namesake. Morgan and Keltie care about each other, but Morgan isn't ready to tell anyone that she's gay.
To make matters more complicated, Morgan's rich bestie's family has a new boat that will conduct tours around their scenic Canadian island – thus putting Keltie's seal family in danger.
Can Morgan find a way to truly be with Keltie and her friends while saving the seals?
Fall in love with the characters, stunning landscapes, and Keltie with her purple dolphin t-shirt. For LGBT teen graphic novels and books about mermaids, this is a heartfelt must.
Uncover even more great books set on islands around the world.
Read The Girl from the Sea: Amazon | Goodreads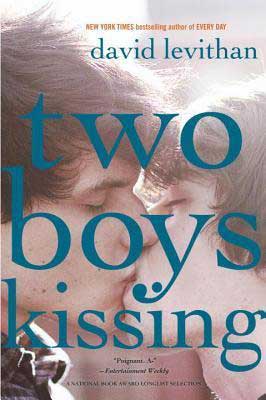 Two Boys Kissing by David Levithan
Honest, heart-wrenching, and based on a true story, Two Boys Kissing follows two boys trying to break the world record for the longest kiss.
As the world watches, we gain insight into other teens' lives with questions about acceptance, love, and sexuality.
Hauntingly, the story is told by a few young men who died from HIV.
We enjoyed the audiobook as read by Levithan himself – and in it, he demonstrates his ability to write the most poignant and emotionally charged LGBT books for teens.
Two Boys Kissing is the winner of the 2014 Lambda Literary Award and is a 2014 Stonewall Honor Book.

Read Two Boys Kissing: Amazon | Goodreads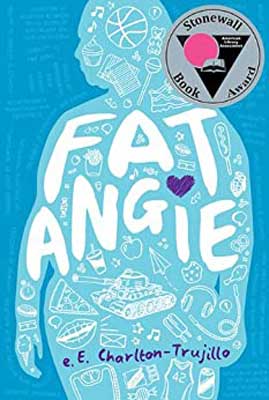 Fat Angie by e.E. Charlton-Trujillo
For award-winning and slightly controversial LGBTQ books for teens, Fat Angie is lesbian fiction about bullying and being overweight.
Meet Fat Angie, a strong and darkly comedic protagonist.
Weighing more than others and struggling with the usual high school drama – including mean girls and gym class – Fat Angie crushes on a new girl in town.
Can KC see past Angie's weight, and will Angie gain a new outlook on life?
Some critics have decried Fat Angie as a stereotypical book about overweight girls where the only end goal/means to happiness is losing weight.
However, Angie is relatable, and her joy (and unhappiness) is sourced from many aspects of her life.
Like Angie, the language is rough, and this title won't be for everyone. There are content warnings for disordered eating, suicidal thoughts, and self-harm.
Fat Angie won the 2014 Stonewall Book Award.

Read Fat Angie: Amazon | Goodreads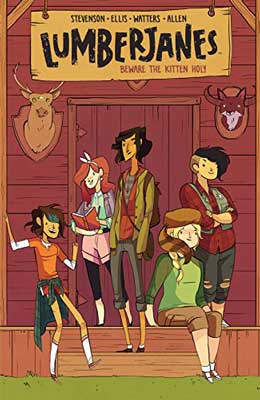 Lumberjanes by ND Stevenson, Grace Ellis, Shannon Watters, and Brooke Allen
Volume 1: Beware The Kitten Holy
Five best friends are the Lumberjanes, a wilderness version of the Girl Scouts. Unfortunately for these youth, the wilderness is full of horrific creatures.
Unlike the slightly more innocent and serene Girl Scouts, the Lumberjanes find themselves being chased by yetis, three-eyed wolves, and satanic Boy Scouts.
Lumberjanes reads like the Girl Scout Handbook with each chapter describing how to earn a specific badge.
This graphic novel is all about feminism, especially since the head of the camp is Rosie the Riveter.
The Lumberjanes is reminiscent of the Powder Puff girls and is an uplighting, cutesy LGBT book for tweens.

Read The Lumberjanes: Amazon | Goodreads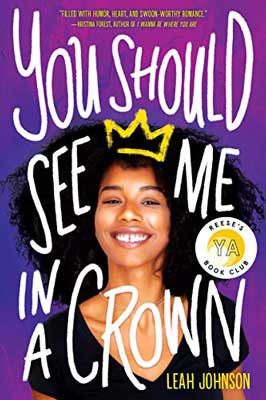 You Should See Me In A Crown by Leah Johnson
Liz Lightly lives in your stereotypical midwestern town where prom is life, everyone is rich, and it's oh-so-small.
Yet, she feels that she's too weird, too Black, and too poor to ever fit in, making college her exit strategy.
Unfortunately, when she misses out on financial aid, Liz might have to gun for prom queen – it's the only way to get a scholarship.
What happens when Liz starts falling for the competition?
A Stonewall Honor Book, You Should See Me In A Crown is one of those dynamic YA LGBT books that will make you laugh and cry.

Read You Should See Me In A Crown: Amazon | Goodreads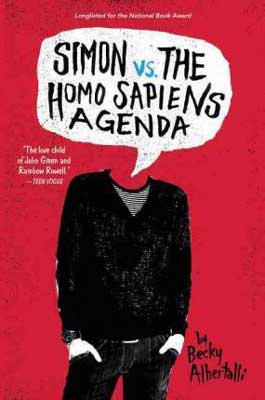 Simon vs. the Homo Sapiens Agenda by Becky Albertalli
Follow along with Simon and his process of not-so-slowly coming out to the world in Simon vs. the Homo Sapiens Agenda.
An accidental email paired with blackmail threatens to send Simon's world into a tizzy.
Now, Simon must figure out a way to tell the people in his life that's he gay while also not messing up a chance with his crush.
Simon vs. the Homo Sapiens Agenda is a National Book Award Longlist title and a William C. Morris Award Winner.
This is one of the great YA LBGT books also made into an endearing movie.

Read Simon vs. the Homo Sapiens Agenda: Amazon | Goodreads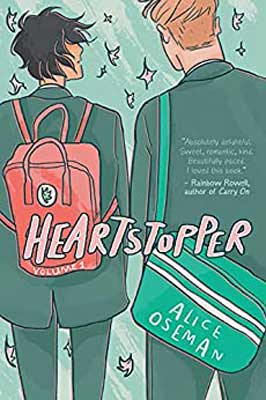 Heartstopper by Alice Oseman
We wish someone had warned us: Heartstopper is one of the most devour-worthy LGBT books for teens – and you'll want to have all four in the series on hand.
The first was a library loan for us, and we couldn't wait even a day longer for the second, especially with that cliffhanger.
A sweet YA LGBT graphic novel also made into a Netflix series, become utterly engrossed in a story of friendship and new love.
Charlie is famously known in school as the boy who came out as gay last year. At first, he was bullied and made fun of, but soon, everyone started loving him – he's such a nice guy.
Charlie also tends to have cool kids in his corner, and he's great at almost everything.
Nick is a year older, and while you might suspect that he is your typical jock, Nick is actually also an endearing gentleman who has now befriended Charlie.
He even saves Charlie from being sexually assaulted.
Yet, Nick is confused. He's the happiest he's been in life – even his mom has noticed – but can he fall for both guys and girls?
On the other hand, Charlie isn't even sure if Nick likes boys, but the two are magnetic. How will this play out?

Read Heartstopper: Amazon | Goodreads
Drag Teen by Jeffery Self
What should you do when you live in Florida, want out, and decide that you need to get some quick cash to pay for college?
Join a teen drag competition, of course! And that's just what JT, Heather, and Seth set out to do.
Although Drag Teen is not one of the most well-written LGBT books for teens, the story is unique in that youth can dip their toes into the world of drag.
This one is sure to make your heart smile. Uncover more Florida books.

Read Drag Teen: Amazon | Goodreads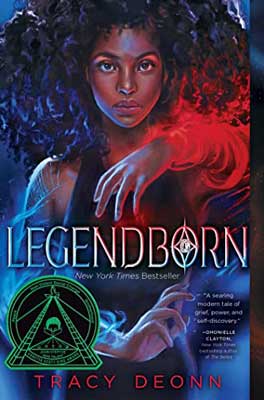 Legendborn by Tracy Deonn
Growing up in North Carolina, Deonn brings a little bit of that Southern tradition to Legendborn, winner of the Coretta Scott King Award.
Filled with a diverse cast of characters, Bree witnesses a demonic attack at UNC–Chapel Hill where she is newly attending a residential program.
When a mage unlocks Bree's own magic, she soon realizes that her mother's recent death was not an accident.
Bree decides to infiltrate Legendborn, a secret society that hunts magical creatures. Will she take out Legendborn or join them?
One of the longer LGBTQ books for teens on this list, if you enjoy Arthurian Legend, this reimagining is for you.

Find even more Southern books – that will take you there.

Read Legendborn: Amazon | Goodreads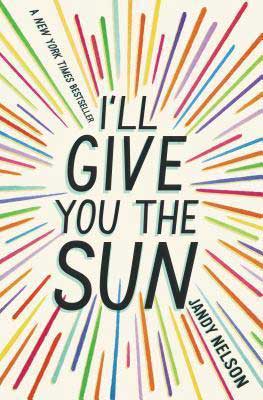 I'll Give You The Sun by Jandy Nelson
One of our all-time favorite LGBT YA books, I'll Give You The Sun by Jandy Nelson delves into the lives of twins Jude and Noah.
Once inseparable, something has caused a rift between them. We see each half of their stories in different parts of the book.
The main premise is that only when they are together can Jude and Noah be complete.
Readers watch as Noah falls in love with the boy next door, and Jude takes on an angsty relationship.
I'll Give You The Sun is one of those LGBTQ books for teens that shoots straight to the heart, and the list of its accolades is endless.
Most notable, I'll Give You The Sun is a Printz Award Winner and a Stonewall Honor Book.

Read I'll Give You Sun: Amazon | Goodreads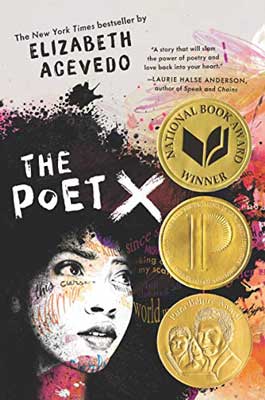 The Poet X by Elizabeth Acevedo
The Poet X is one of the most unique LGBTQ books for teens on this list as it's a novel-in-verse.
Not to mention that it's also the winner of the Michael L. Printz Award, the National Book Award for Young People's Literature, and the Pura Belpré Award.
Living in Harlem, Xiomara Batista is attracting unwanted attention as her curves fall in place, pouring her frustrations and anger into her notebook.
She wants to join her school's slam poetry club but is worried that her church-loving mami will find out. Will Xiomara refuse to stay silent any longer?
Not to mention, another primary character comes out as gay.

Read The Poet X: Amazon | Goodreads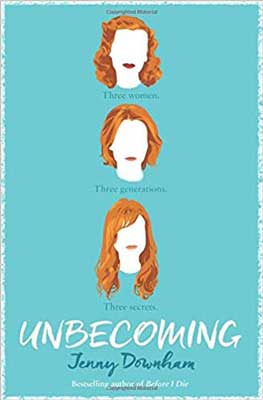 Unbecoming by Jenny Downham
Follow along with the histories of three women: Katie, her mom Caroline, and her grandmother Mary.
After being diagnosed with Alzheimer's, Katie decides to become her grandmother's caretaker, slowly putting together the pieces of a scattered and chaotic past.
Family drama and secrets are plentiful.
A Stonewall Honor Book, readers learn more about sexuality in a family setting. Learn what ties these seemingly different women together.
Instead of a gripping adventure, Unbecoming is one of the best slow-burn LGBT books for teens that examines relationships, family dynamics, and dysfunctional families.

Read Unbecoming: Amazon | Goodreads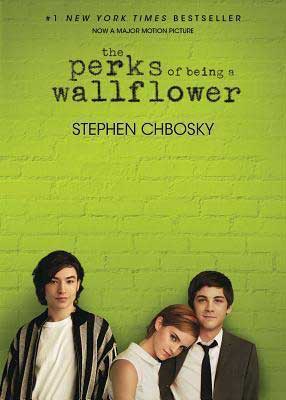 The Perks Of Being A Wallflower by Stephen Chbosky
The Perks Of Being A Wallflower is an ALA most challenged book for its open discussion of sexuality, mature content, and sexual abuse.
A classic coming-of-age story with a cult following, we meet Charlie and his friends. They are your average teenagers trying to survive and navigate high school, family drama, sex, and drugs.
That's tough when you are already a wallflower, and as we know, HS has its emotional and seemingly-at-the-time, momentous highs and lows.
There are characters who want to be openly gay and others who are still questioning and learning about their sexuality.
One of the most relatable LGBTQ young adult books, older readers will find nostalgia while younger readers will sigh, shed a tear, and even chuckle.
Check out even more famous '90s books for adults and teens.

Read The Perks Of Being A Wallflower: Amazon | Goodreads
All Boys Aren't Blue by George M. Johnson
Follow non-binary journalist and LGBTQIA+ rights activist George M. Johnson throughout childhood, adolescence, and college while they are living in New Jersey and Virginia.
Through a series of personal essays, they explore gender identity, structural marginalization, family, and toxic masculinity under a Black and queer lens.
From bullying to finding joy, Johnson exemplifies healing, self-reflection, and self-discovery.
Unapologetic and conversational, All Boys Aren't Blue will inspire youth who are living in similar situations, making this an outstanding nonfiction LGBT book for teens.
Read All Boys Aren't Blue: Amazon | Goodreads
Take The Uncorked Reading Challenge!
Travel around the world with our Uncorked Reading Challenge. Never be late to the party with unique new book releases. Get the latest movie and book lists straight to your inbox.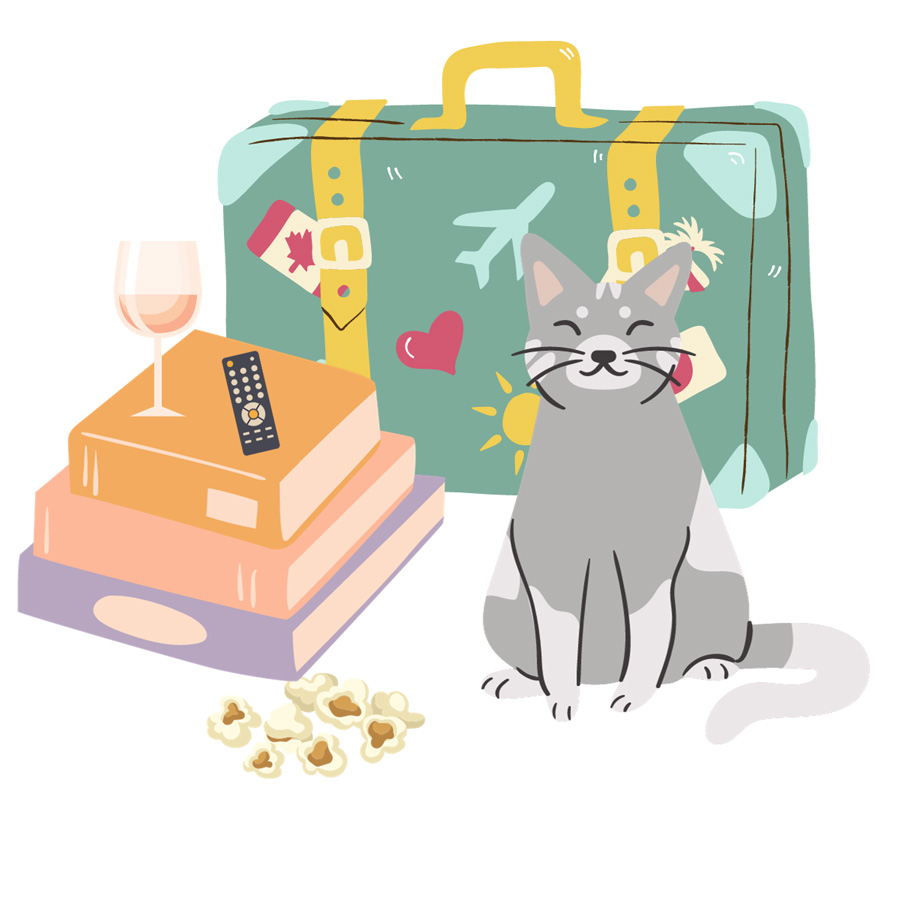 Symptoms Of Being Human by Jeff Garvin
A YALSA Pick For Reluctant Readers and named ALA Best Fiction For Young Adults, Symptoms Of Being Human is a debut novel for readers who also enjoyed The Perks Of Being A Wallflower.
Riley is gender fluid, identifying as a boy and a girl.
With a father involved in politics and living in a conservative community, though, Riley is not yet out.
Instead, Riley takes to the internet to unleash feelings in the form of an anonymous blog. With the blog gaining momentum, one reader threatens to out Riley.
For fantastic YA LGBT books, The Symptoms Of Being Human exemplifies that the world isn't binary – everything isn't just black or white.

Read The Symptoms Of Being Human: Amazon | Goodreads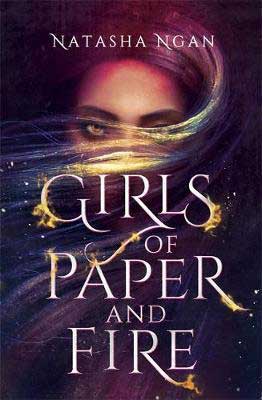 Girls Of Paper And Fire by Natasha Ngan
One of the most talked-about LGBT YA books of 2019, Girls Of Paper And Fire will appeal to fantasy and romance lovers.
Each year, eight girls are chosen to serve the king.
Beautiful Lei – a member of the lowest caste known as Paper – finds herself under the king's watchful eye. While training in the royal palace, she becomes entangled in forbidden love.
Suspenseful and rich – with kick-butt women resisting oppression – you'll devour this Asian-inspired fantasy.
Uncover even more utterly engrossing LGBT fantasy novels for adults and teens.

Read Girls Of Paper And Fire: Amazon | Goodreads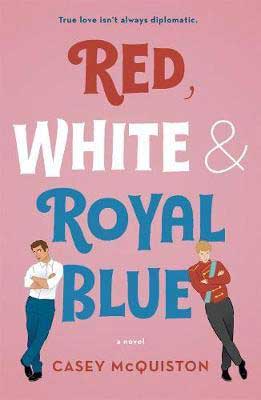 Red, White & Royal Blue by Casey McQuiston
A Goodreads Choice Award Winner and named one of the best romance books of 2019 (plus a 2023 book-to-movie adaptation), we adored Red, White & Royal Blue.
Full disclosure that because of the sex, drinking, and cursing, this title is technically adult fiction. However, we'd also categorize it as mature YA or new adult.
What begins as a tiff and rivalry for all of the world to see ends in an unexpected way. America's First Son falls in love with the Prince of Wales.
Modern and relevant, readers watch this budding relationship – that also has the political potential to derail reelection.
For sexy and escapist LGBTQ books for teens and adults, Red, White & Royal Blue is it. Uncover even more fun books with colors in the title.

Read Red, White & Royal Blue: Amazon | Goodreads | Book Information→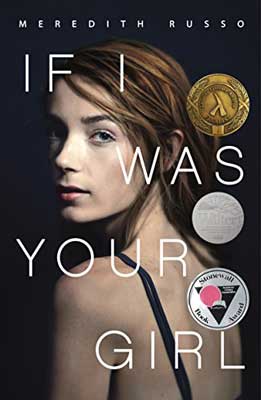 If I Was Your Girl by Meredith Russo
Amanda is the new girl in school. Even more anxiety-inducing, imagine having a secret that could change the way that everyone looks at you.
Against all odds, though, Amanda successfully integrates into the high school world. Falling for Grant, she knows that she will have to one day disclose her secret.
If I Was Your Girl had us cheering along, sobbing, and a little scared at one point.
With themes of growing up as a transgender student, relationships, and acceptance, Russo has created a heartfelt masterpiece.
A Stonewall Book Award winner, among many other recognitions, If I Was Your Girl is a strong and must-read LGBT book for teens.

Read If I Was Your Girl: Amazon | Goodreads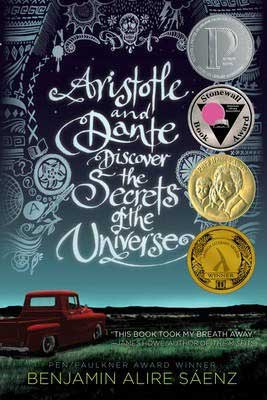 Aristotle And Dante Discover The Secrets Of The Universe by Benjamin Alire Sáenz
Aristotle and Dante are best friends but feelings can be a tricky topic in adolescence.
Portrayed as loners, watch Ari and Dante's friendship grow in a sweet, tentative, and confusing manner. We completely fell for the innocence and pureness of Ari and Dante's friendship.
This is a fantastic selection for those looking for quick-read but also slow-burn YA LGBT books.
A few have criticized the title for its lack of plot. Aristotle And Dante is, instead, an endearing character development story about life, growing up, and being in love.
Aristotle and Dante is a Printz Honor Book and has won numerous awards such as the Lambda Literary Award and Stonewall Book Award.
Uncover more of the best friendship books for adults and teens.

Read Aristotle And Dante Discover The Secrets Of The Universe: Amazon | Goodreads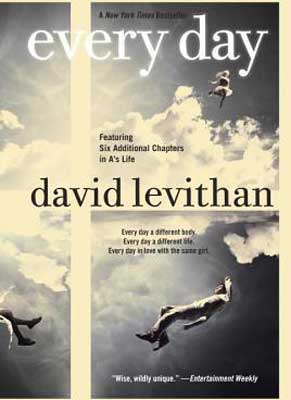 Every Day by David Levithan
We couldn't leave off a few more of our favorite Levithan LGBTQ books for teens, and Every Day is certainly one of them.
Every day, A wakes up in a different body:
An obese teenager who can barely move, the most beautiful Black girl in school, a pothead, a transgender boyfriend, a suicidal daughter, and a girl who killed her brother while driving under the influence.
A has been everywhere and has borrowed just about every body type.
Over the years, A has learned to live with never having the option or strong desire for a tomorrow until A meets meet Rhiannon.
A falls in love with her, and every day, A essentially kidnaps the body they find themselves in to meet up with her.
Of course, their relationship is tested, and the ending is both smart and a bit of a surprise.
Every Day asks: What are we really made of? Levithan also speaks to our basic human needs and deeply evaluates love, the soul, and the body.
Every Day is an ALA Best Books for Young Adults Winner, an ALA Best Books for Young Adults Top 10 Winner, and a Lambda Literary Award Finalist.

Read Every Day: Amazon | Goodreads
Ash by Malindo Lo
Published in 2010, Ash is one of the older LGBT YA books on this list.
A Cinderella retelling, we meet Ash – a now almost orphan left to a cruel stepmother. Enter opposing faeries who act like the devil on one shoulder and angels on the other.
Then comes the seductive Huntress. Ash must choose who she wants to be and the life she so desires.
Something about the unique take on a classic story makes Ash deeply fulfilling. Darkness and loss tied in with feminine strength make for a powerful and almost magical storyline.
Because of the less mature content and fantasy elements, Ash is one of the great LGBT books for tweens too.

If you covet fairytale retellings, you may also enjoy these YA Mulan read alikes.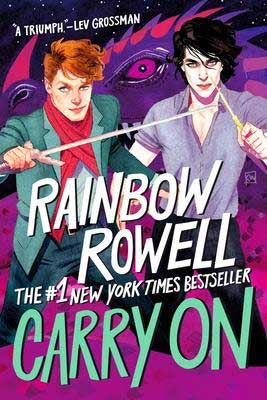 Carry On by Rainbow Rowell
If you are looking for LGBTQ books for teens who love paranormal elements, Carry On promises ghosts, magic, witches, wizards, and vampires.
Just know that Carry On is a spinoff of fan fiction for Rainbow Rowell's Fangirl.
Simon Snow is an orphan, starting his 8th year at magic school.
He is pretty terrible at magic, which isn't a good sign since he is also the Chosen One, meant to defeat the evil Humdrum in the UK.
Simon teams up with his roommate and nemesis, Baz – which is also a romantic relationship carried over from Fangirl – to try to defeat the Humdrum and kill the Mage.
Uncover even more great YA vampire books.

Read Carry On: Amazon | Goodreads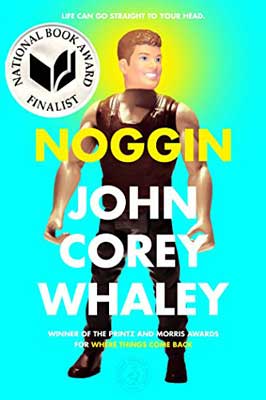 Noggin By John Corey Whaley
Are you ready for some Walt Disney-style YA LGBT books? And no, not the fantastical kind…
A coming-of-age story with a fantasy and science-fiction twist, sixteen-year-old Travis's body is dying from cancer.
He decides to sign-up for an experimental procedure that may one day bring him back to life.
Doctors saw off Travis's head and freeze it for five years.
When Travis wakes up, he has a different body but is still in love with his girlfriend, Cate. Cate, though, is now 21 and engaged to someone else.
Much of the story is focused on Travis coming to terms with his rebirth and his determination to win Cate's heart. Persistence is a frustrating obsession to witness.
Even more notable is that Travis' best friend confesses that he is gay before the procedure. In this re-born life, however, Travis' best friend is dating women.
Noggin is a National Book Award Finalist.

Read Noggin: Amazon | Goodreads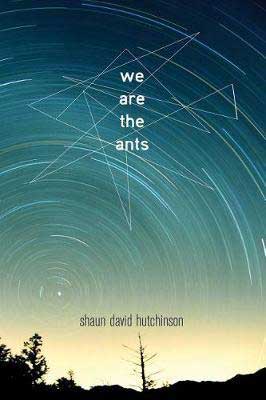 We Are The Ants by Shaun David Hutchinson
For sci-fi and magical realism LGBTQ books for teens, We Are The Ants follows the life of Henry Denton.
Henry believes that for years, he has been abducted by aliens.
Now, these extraterrestrials are threatening to end the world unless he hits this big red button to stop them – but he doesn't want to.
Henry's grandmother has Alzheimer's, his boyfriend committed suicide last year, and his entire family is struggling.
Henry has to decide if the world is worth saving.
For LGBT YA books, We Are The Ants is full of heavy topics including depression, suicide, and bullying.

Read We Are The Ants: Amazon | Goodreads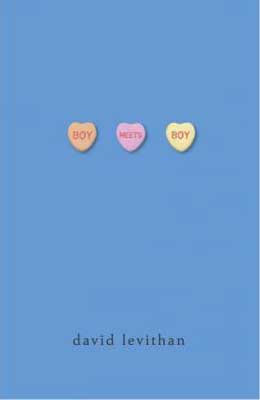 Boy Meets Boy by David Levithan
A Lambda Literary Award winner, Boy Meets Boy is one of the great LGBT books for tweens and teens if you crave romance novels.
Paul is a sophomore in a liberal American town. Still, religious conflicts are prevalent.
As the title suggests, boy meets a boy, boy falls in love, boy messes it up, and well…we don't want spoilers.
Find an endearing story as Paul works to get Noah back into his love life.

Read Boy Meets Boy: Amazon | Goodreads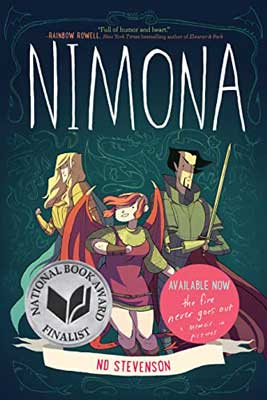 Nimona by ND Stevenson
If you are looking for one of the best graphic novel YA LGBT books, Nimona is where it is at.
A National Book Award Finalist and named the best book by all of the heavy-hitting book reviewers, meet shape-shifting Nimona. 
Nimona has a villainous side, which is a little troublesome at times. She is also eager to help and naively ambitious.
Teaming up with Lord Blackheart, the duo works to prove Sir Ambrosius Goldenloin's lack of heroism.
Without giving away spoilers, Lord Blackheart might actually have a sweet rainbow heart instead. 
Enjoy even more LGBT graphic novels for adults, tweens, and teens.
Read Nimona: Amazon | Goodreads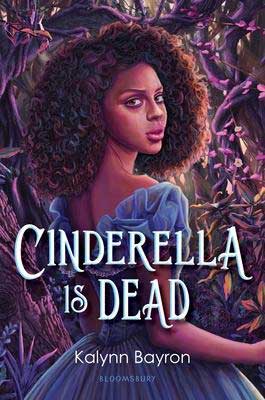 Cinderella Is Dead by Kalynn Bayron
Some of the best LGBTQ books for teens are fairytale retellings, and Cinderella is always a popular one.
It has been 200 years since Cinderella married her prince, and now teen girls are required to attend the Annual Ball where the male kingdom members select their soon-to-be brides.
Sophia would rather marry her best friend Erin and decides to flee from the ball.
With the help of Constance, they agree to take down the kingdom forever.
Read Cinderella Is Dead: Amazon | Goodreads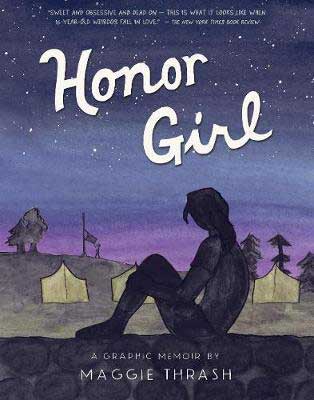 Honor Girl by Maggie Thrash
For relatable and nostalgic YA LGBT books that are graphic memoirs, Honor Girl is a must.
Thrash recalls back to her summer at an all-girls camp in Appalachia – Kentucky – where she falls in love with one of the counselors.
Camp Bellflower isn't the epitome of acceptance and love, though, as a Christain camp.
As both young women begin to develop these new feelings, they find themselves navigating unchartered and "forbidden" territory.

Read Honor Girl: Amazon | Goodreads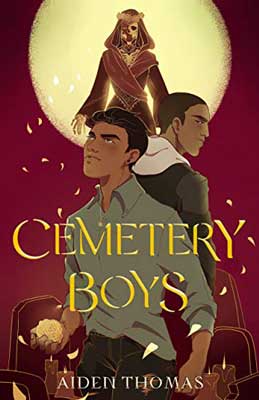 Cemetery Boys by Aiden Thomas
One of the most talked-about 2020 LGBT books for teens, Thomas's debut, Cemetery Boys, is a Latinx and paranormal story filled with spirits and romance.
The ancient goddess of death gifted Yadriel and the community the ability to see ghosts – where women can heal and men can guide lost spirits to the afterlife.
As a trans boy, though, Yadriel has not yet been able to use his spirit-guiding gifts and is determined to prove himself a real brujo with the death of his cousin.
However, Yadriel accidentally summons the wrong ghost, who turns out to be a boy from his school.
What happens when Yadriel starts falling for a ghost he has agreed to help? And, who is harming members of his community?
If you enjoy ghost story books or listening to novels, Cemetery Boys makes for one of the best fantasy audiobooks.
This story is gripping, inspiring, and full of great representation.
Read Cemetery Boys: Amazon | Goodreads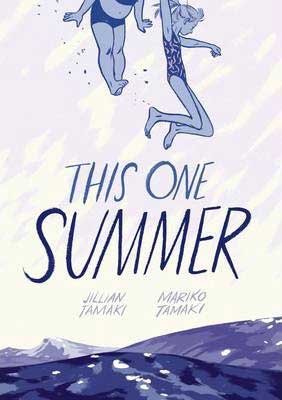 This One Summer by Mariko Tamaki & Jillian Tamaki
A sweet and realistic coming-of-age story, two girls spend their summer at a cottage in Ontario.
They face issues of family drama and teenage pressures while exploring their sexuality.
You are sure to relive youth all over again – especially if you are an adult reading this title.
Illustrated by Jillian Tamaki, This One Summer is one of the notable LGBT YA books on this list as a 2015 Caldecott Honor Book and a 2015 Michael L. Printz Honor Book.

Read This One Summer: Amazon | Goodreads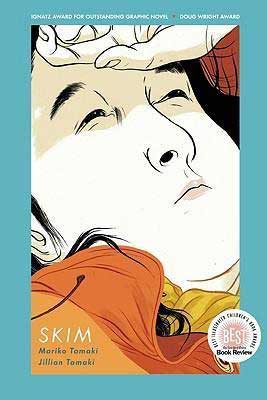 Skim by Mariko Tamaki and Jillian Tamaki
If you've ever had a crush on one of your teachers, Skim is one of the LGBTQ books for teens that you have to read.
Kimberly, aka Skim, is a Wiccan goth who attends a private girls' school in the '90s.
She falls for one of her female teachers, who soon after and without explanation, leaves the school.
Skim doesn't hold back and addresses all of the heavy-hitting issues that face teens growing up, including sexuality and depression.
There are trigger warnings for suicide ideation and mature YA content.

Read Skim: Amazon | Goodreads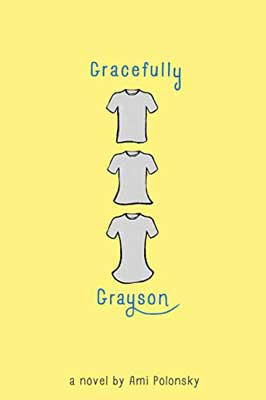 Gracefully Grayson by Ami Polonsky
Similar to Will Grayson, Will Grayson, Grayson captures readers' hearts in Gracefully Grayson. This is one of the sweetest LGBT books for tweens – and about a transgender girl.
Every morning, Grayson wakes up and pretends that her long shirts and baggy pants are flowing gowns and skirts. She finds herself trying on dresses at the thrift shop.
One day, Grayson receives an old letter from her mom to her grandmother with a picture of her younger self in a tutu.
Grayson's parents died when she was little, and she lives with her aunt and uncle, who are kind but not as understanding.
Her uncle's support is endearing; he tries to understand but also shows the difficulty of accepting a transgender family member.
As Grayson learns who she really wants to be, she is cast as Persephone, the female role in the school play. Similar to Will Grayson, Will Grayson, a lot of meaning comes from the theater.
Gracefully Grayson is about what it means to express who we are on the inside and outside. Grayson's longing is the strongest emotion in the book.
The friends around her – who braid her hair and encourage her in the play – are everything.
Instead of a story about bullying, find an inspiring narrative of support, acceptance, and love, which are so much stronger than a few acts of prejudice and confusion.
Read Gracefully Grayson: Amazon | Goodreads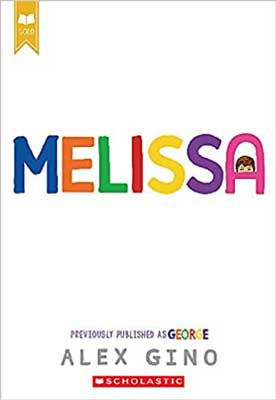 Melissa by Alex Gino
Another sweet LGBT book for tweens, Melissa addresses identity and the importance of being who are and were meant to be.
When people look at Melissa, they assume she is a boy. However, Melissa knows that she is a girl on the inside – and would like the outside to reflect this as well.
However, Melissa is young and afraid to discuss these thoughts out loud.
A younger version of Will Grayson, Will Grayson, and similar to Gracefully Grayson, Melissa really wants to play the female role in the upcoming play Charlotte's Web.
When the teacher says no because of "gender," Melissa has had enough.
Read Melissa: Amazon | Goodreads
Grab your favorite LGBTQ books for teens and tweens:
Save Your Favorite LGBT Books For Teens For Later: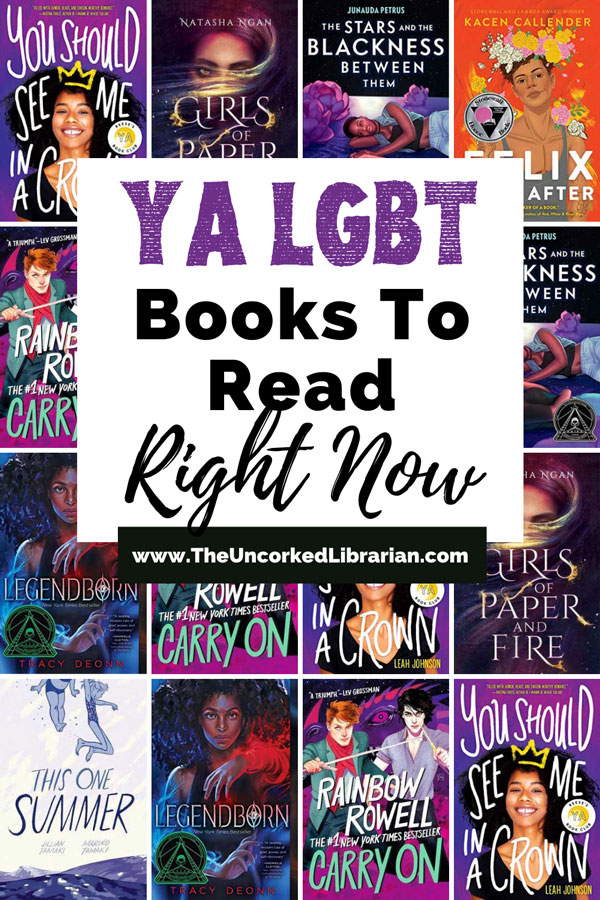 Which LGBT YA books do you enjoy?
What YA LGBT books do you love? Are there any that fell short? What should we add to our always-growing TBR pile? Let us know in the comments.
More YA Reading Lists To Love:
Popular YA Mulan Retellings
Young Adult Books With Vampires
Best WW2 Books For Teens & Tweens
Books That Make You Think For Adults & Teens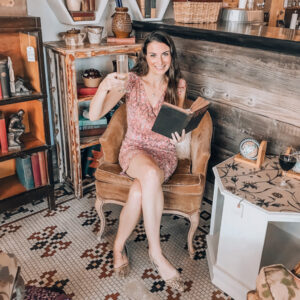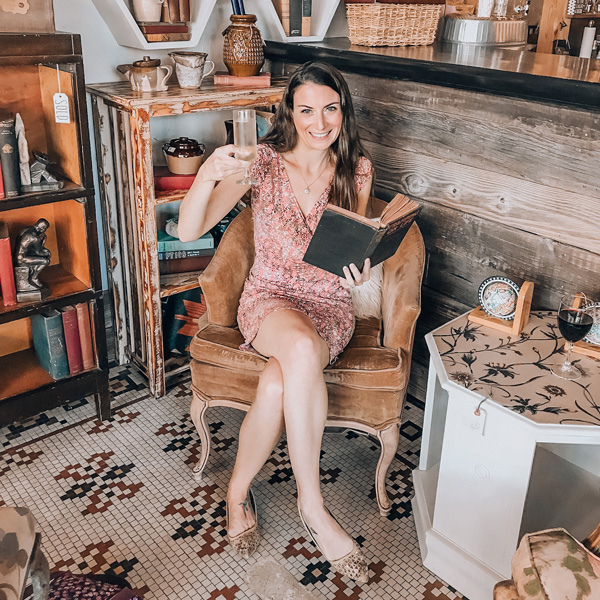 Christine (she/her) is the owner, lead editor, and tipsy book sommelier of The Uncorked Librarian LLC, an online literary publication showcasing books and movies to inspire travel and home to the famed Uncorked Reading Challenge.
With a BA in English & History from Smith College, an MLIS from USF-Tampa, and a U.S. Fulbright Fellowship in Christine's back pocket, there isn't a bookstore, library, or winery that can hide from her. Christine loves brewery yoga, adopting all of the kitties, and a glass of oaked Chardonnay. Charcuterie is her favorite food group.