This post may contain affiliate links for products and services I recommend. If you make a purchase through these links, at no additional cost to you, I will earn a small commission. Read the full disclosure here.
Are you looking for wickedly witchy books for adults and teens? Discover magical fiction books about witches that will leave you cackling into the night sky.
This witchy books reading list originally posted in Sept. 2018 has been updated with even more of the best fiction books about witches for 2020.
20 Wickedly Witchy Books To Entrance and Captivate
From witches grounded in a deep Wiccan past to whimsical beasties with powers, witches take on many roles in modern-day literature.
I always wondered what crosses into cultural appropriation as soon as authors bring in religion into Wiccan novels. I'd love to know your thoughts.
Then, we watch steamy episodes of HBO's True Blood with a different type of perverted cult for one of American's most popular witchy book series, Sookie Stackhouse, juxtaposed with naïve and endearing teenage witch coming of age stories. Did you watch the Chilling Adventures of New Sabrina?
Below, discover some of the best fiction and nonfiction books about witches to get you into the paranormal spirit.
With some of these spellbinding witchy books, witches are upfront and center, Hocus Pocus-style. For the other more popular witch novels, these powerful cacklers play minor but necessary background roles.
You will also discover witchcraft books, books set in Salem, witchy YA books, and reads perfect for Halloween. All are set around the world.
20 Seriously Wickedly Witchy Books For Adults & Teens:
A Discovery of Witches by Deborah Harkness
Wicked by Gregory Maguire
Dead Until Dark by Charlaine Harris
Good Omens by Terry Pratchett and Neil Gaiman
The Color of Fear by Wendy Wanner
Macbeth by William Shakespeare
The Crucible by Arthur Miller
The Witch of Willow Hall by Hester Fox
The Widow Of Pale Harbor by Hester Fox
The Witches: Suspicion, Betrayal, and Hysteria in 1692 Salem by Stacy Schiff
Grim Lovelies by Megan Shepherd
Beautiful Creatures by Kami Garcia and Margaret Stohl
The Bone Witch by Rin Chupeco
Hex Hall by Rachel Hawkins
A Great and Terrible Beauty by Libba Bray
The Wicked Deep by Shea Ernshaw
Vassa in the Night by Sarah Porter
Conversion by Katherine Howe
The Witches by Roald Dahl
The Lion, The Witch, And The Wardrobe by C.S. Lewis
Best Fiction Books About Witches
While I am not typically a fan of romance novels, I love vampire books with witchy love stories. TUL secret: The Wizard of Oz terrifies me. Those flying monkeys and little green dudes seriously freak me out. How this is still a popular children's movie is beyond me.
However, Wicked the musical brought me to my feet, and the book is a classic.
These are some of the best books about witches recommendations for adults with both new releases and old titles also including a few series in case you want a long-term adventure.
The United States and England
If you are looking for a popular and longer witchy book series for adults, you love the All Souls Trilogy. P.S. When books I love become a TV series, I lose my mind in excitement.
A Discovery Witches is no different and is the first witch book in the bestselling All Souls Trilogy. I have yet to read the rest of the series—note the books are incredibly captivating but long—but the first book hooked me with its love story.
Witches are not supposed to trust vampires. Diana Bishop, a descendant of a Wiccan past, discovers a coveted and magically essential text.
With the trifecta perfection of an intriguing man–mysterious, deadly, and presumably gorgeous—Diana must learn and accept more about her own witchy dealings while helping the magical community.
Fantasy, romance, and mystery all tied into one will keep readers digging deeper into the hundreds of pages and wanting more. Read More →
The Magical Land of Oz
Wicked is one of the best witch books for adults that offers satire, humor, and a story that we all know.
Most of us have seen or heard about the Tony-award-winning Broadway musical, Wicked, based loosely on this book. Although I remember finding more dissimilarities, I thoroughly enjoyed both for their satire and imagery.
Truly, though, welcome to my personal hell.
Readers enter the world of Oz. Shiver. Yet, this Wizard of Oz story is brilliantly told from a different perspective. Wicked is more about the Wicked Witch of the West, Elphaba, and how she comes to an unfair and untimely demise.
With a rough upbringing as well as school bullying with the spoiled and ever-popular Galinda (Glinda), we realize that maybe the Wicked Witch isn't so evil after all. Maybe she is just a social activist with strong political views. Political fiction is a genre, right? Read More →
Louisana, United States (Sometimes New Orleans)
This witchy book series is a bit of a stretch if you solely desire witches, but I promise that you will find witches and a plethora of similarly fantastical beings scattered throughout the Sookie Stackhouse series.
I have read ALL 15 titles, but I could not get through more than one season of True Blood. It's HBO, guys. For those who are worried about the crazy sexual cults and violence from the TV series, I promise you that the books are much different.
Harris is the goddess of world-building, placing her mind-reading protagonist at the heart of it all. Sookie is not your average bartender and trouble finds her everywhere. Find mixed-species romance, vampire wars, wicked witch covens, cuddly shapeshifters, best friend drama, and a society filled with hate and prejudice.
Dead Until Dark is the perfect lighter witch fantasy for your tastes. Well written, the entire series adds peanut butter to your fluff. Did I mention that you could find copies for 3 cents on Amazon? A worthy investment. Read More →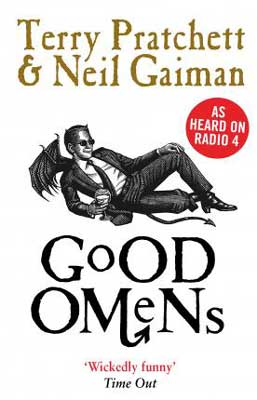 [Saving] The World
Neil Gaiman is, of course, loved across the library world. With Amazon Prime now showing Season One of Good Omens, you don't want to miss out on one of the best witchy and paranormal fiction books of all time.
Armageddon is on its way with the birth of Satan, some evilly confused nuns, and a switch.
Comedic, we watch an angel and demon work together to find the Antichrist and ultimately save the realm that they fell in love with.
Meanwhile, Agnes Nutter, a prophetic witch burned at the stake, has also passed down all of her worldly knowledge to a descendant, Anathema. Together, this unlikely crew attempts to save the world. Book Information→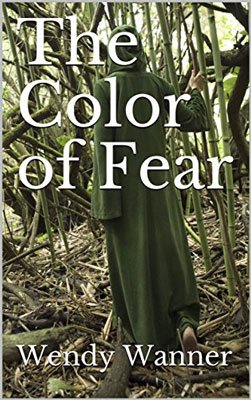 Eastwood, Massachusetts
Written by indie author, Wendy Wanner, The Color of Fear is a Wiccan novel with a modern-day murder mystery.
Rachel's life has been full of tragic deaths, which as they build in number, seems suspiciously intentional. In a small town full of old money and waspy secrets, Rachel must uncover the clandestine lies that tie all of these murders together.
With strong, hell-bent women, affairs, suicides, murders, water phobias, and unplanned pregnancies, there is only one answer: witchcraft.
More than your average cozy mystery, The Color of Fear focuses on relationships and political corruption in a Jan Karon town meets witches kind of description.
There is more of a magical realism component than the magic itself. This is one of many Wiccan but also historical witchy books that you should add to your TBR pile. Don't miss an exclusive book review of The Color of Fear on The Uncorked Librarian→
Classic & Historical Fiction Books About Witches
Scotland
If you are looking for witchy books for adults that are timeless classics, try Macbeth.
The English major in me has to obsess over Macbeth and remind you of this Shakespearean gem. Geeky, high school Christine loved Macbeth years and years ago and cannot even count the number of times that I've read this lyrical tragedy as an adult.
Set in Scotland with a moral about the destructive greed and need for power, we watch the new King of Scotland fall. Macbeth murders his predecessor to acquire the throne and is basically overcome with paranoia on the brink of insanity. Murder begets murder.
Three witches prophesize Macbeth's haunting undertakings and watch his chaotic path of destruction throughout the play. For literature lovers and those looking for witchy books for Halloween, this one is for you.
P.S. Rumor has it that the word 'Macbeth' is cursed and surrounded by misfortune if said within the theater. You might want to just call it The Scottish Play. Check out these other shorter classics for more suggestions similar to Macbeth.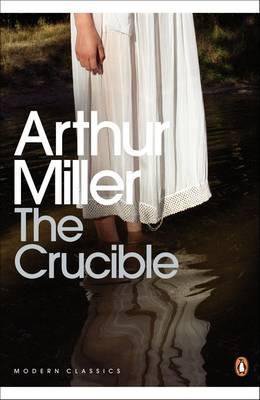 Salem, MA
Required high school reading, Arthur Miller's The Crucible is both the perfect YA witch book as well as one of the best fiction books about the witch hysteria in Salem.
The Crucible is set in 1692 during strict Puritan times in Massachusetts. Amongst love affairs, religious suppression, and racial prejudice, the townspeople scapegoat witchcraft for all of their own wrongdoings. Pointing out witches left and right to save themselves, the town falls under public scrutiny.
Watch along with the witch trials in a poignant commentary about human collective nature and evil. Read More About Miller's The Crucible→
Looking for more books about witchcraft and books set in Salem? Check out this reading list including books about the Salem Witch Trials→
Witchy Books For Gothic Fiction Lovers
Boston, MA
TW for child and animal death and miscarriage.
The Witch of Willow Hall is one of those witchy books perfect for adults who love paranormal books.
Sisters Catherine, Emeline, and Lydia are forced to flee their debutante city life over a family scandal. Relocated outside of Boston, they find themselves on a haunted piece of land with a chilling history.
Willow Hall has seen quite its share of tragedies and is cursed by a mysterious woman. Ghosts and witches haunt the pond outside and pace the upstairs floors.
There are tragic deaths, scandalous love affairs, and jealous sisters. Sadly, not all of the sisters will make it to the end of the story. See the full review of The Witch of Willow Hall On TUL→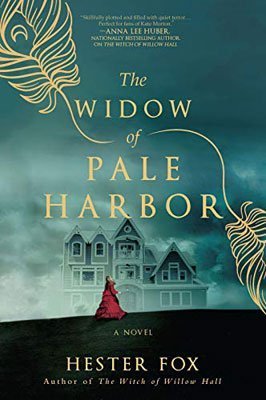 Book Set In Maine
I received The Widow of Pale Harbor as a free ARC from the publisher and was stoked to learn this witchy book involved Poe.
Sophronia Carver is a new widow accused of murder by a sleepy town that is not only jealous of her wealth but also of her beauty. Of course, they also deem Sophy a witch using practical magic and spells to punish the residents of Pale Harbor.
Sophy soon finds herself the target of death threats inspired by Edgar Allan Poe stories–and we know that those are terrifying.
Enter the hunky minister, Gabe, also trying to escape his past. He's determined to uncover Sophronia's true identity.
While caught up in this gothic murder mystery, a romance ignites between the two. Will Sophy survive to see it through? See the full witchy book review of The Widow of Pale Harbor here→
Nonfiction Witch Books For Adults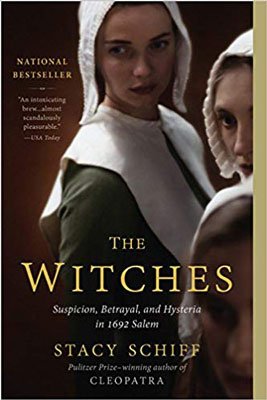 On my TBR nonfiction witchy books list, I am eyeing The Witches. I love a highly acclaimed book by an infamous historian.
Schiff examines hysteria, anxiety, and crowdsourcing. The Witches has been described as a fresh insight into the Salem Witch Trials and Salem witchcraft phenomenon. I am sure these lessons carry through to today's times.
Schiff is also a Pulitzer Prize winner, which especially makes me want to not miss this book about witches and public pressure.
Wickedly Witchy Books For Teenagers
As a 30-something-year-old, I love YA witch books. Many times, they are even better written than adult titles.
From sadistic witches to beasties with powers, these are my favorite YA books about witches for teens (and adults). All lean more toward the fantastical side of fiction.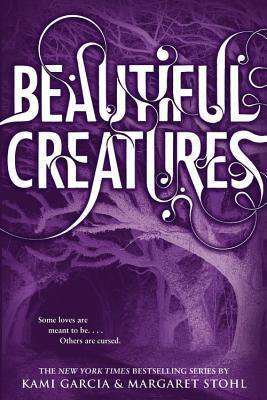 South Carolina
Lena possesses magical powers and a curse that she has been hiding until now. On her 16th Birthday, she must choose between Light and Dark. This decision comes with deadly consequences in Garcia's bestselling witchy YA book, Beautiful Creatures.
Magically connected, Ethan finds himself dreaming about Lena before she moves to his town of Gatlin, South Carolina.
Follow along with Lena's tough choices that come into conflict with morals, family, and ultimately falling in love.
Beautiful Creatures is the first witchy novel in the Caster Chronicles.
Inspiration From The Middle East & Asia
If you are craving YA books about witches, I'd recommend checking out The Bone Witch by Rin Chupeco. Back in 2017, The Bone Witch was named the 'most highly anticipated YA fantasy witch book of the year.'
By accident, Tea brings her brother back to life, making her a bone witch. Bone witches are traditionally feared and avoided. With the help of her brother, Tea must find her place in the world while overcoming dark challenges.
YA Book Series With Witches
Paris
If you are looking for YA witch books, you'll adore Grim Lovelies.
Imagine a Cinderella story gone dark. Add in some Harry Potter elements such as a witch war and characters treated like servants when in reality, they are the most powerful beings alive.
Transformed from animals into humans, Anouck and her friends work for a cruel mistress. They have grand plans for their futures. When Mada Vittora is murdered, though, they are still not free. If no other powerful witch will cast their human spell, back to beasties they go.
Shepherd builds a socio-economic world rich with royalty, power, and corruption in Grim Lovelies. The first in a witchy book series for teenagers, the ending is anything but clean and settled.
Check out 5 reasons why you should read Grim Lovelies Here On The Uncorked Librarian →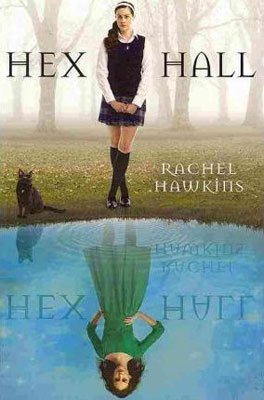 Book Set In Vermont
Hex Hall is a YA fiction book about witches in my TBR pile because the witchy (and bitchy) novel sounds a lot like Charlaine Harris' adult warlock, witches, and faeries world. I also get Sabrina vibes.
Sophy Mercer is a witch struggling to fit into the normal human world. Muggles, right?! When all heck breaks loose, her father sends her to Hex Hall, a reform school for the paranormal.
As if struggling through mean girls and high school isn't enough, she must learn about her powers while staying safe against an evil predator.
Witchy YA Books With A Flair Of Magic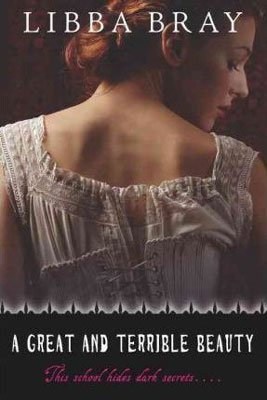 England
Part of the Emma Doyle Trilogy, meet Gemma Doyle, a young girl with abilities to see into the future. Shipped off to an eerie boarding school with a deadly history, Gemma no longer has a mother and is followed by a mysterious boy in the woods.
I see some signs of romance happening too.
Set in England in the 1890s, A Great and Terrible Beauty is one of the less discreet YA books about witches, incorporating magical realism.
Bray successfully pairs typical boarding school drama with a more historic epoch. Powerful and spritely girls with unchartered and naïve magic are a terrifying combination.
Historical fiction meets fantastical witches in this YA Victorian mystery. Prepare for otherworldly dimensions and powers that need reigning in. Read more →
Sparrow, Oregon
Supernatural witchy books for teenagers are all the rage lately. The Wicked Deep, does not disappoint with witches, soul possession, and a little romance.
Every season, the Swan Sisters haunt the town of Sparrow to avenge their drowning as accused witches. The legend has it that during Swan Season, the girls possess three female bodies. Enchantingly attractive they seduce three boys out to sea.
I am sure that you can guess that these boys are not returning, ever.
A spectator sport for tourists, this year is no different as Penny and Bo both attempt to stay alive and uninhabited. Unfortunately, trust no one.
Ernshaw adds a few twists and turns into this fantasy thriller. If you love ghostly witch books, Hocus Pocus, or Salem, MA, this title is for you.
The Wicked Deep is one of my favorite YA fiction books about witches.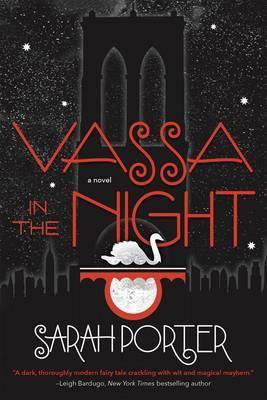 Russian Folktale Meets Brooklyn, New York
CW: Violence and death to teenagers (similar to The Hunger Games)
One of the creepiest and most murderous YA witchy books on this list, Vassa in the Night is the retelling of the similarly bizarre Russian folktale Vassilia the Beautiful. Vassa is for mature YA readers.
The victim of an evil stepfamily, Vassa carries a little wooden doll, Erg, to protect her. On the quest for light bulbs, Vassa meets a sadistic witch with an affinity for murder.
Babs loves to chop off the heads of her teenage shoplifters and stakes them outside her enchanted store. Not everyone is a criminal, but Babs doesn't care.
Will Vassa survive her temporary imprisonment with Babs? Can she save her friends as well as her entire Brooklyn suburb? An urban fantasy woven with folktale and suspense, I promise that Vassa might be one of your weirdest YA witch books yet. Read more →
I've also heard that The Witch of Duva by Leigh Bardugo is similarly good, which is the companion book to Shadow and Bone.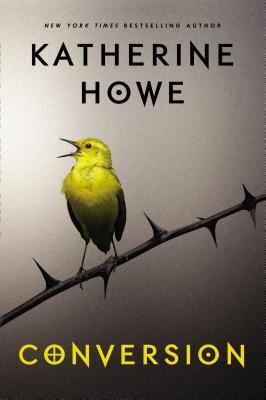 Danvers, Massachusetts
I love witchy books set at private schools–HP anyone?!
I have no idea why, but these preppy settings always call for magic and general hysteria. At St. Joan's Academy, the popular and high achieving girls start to literally lose it. Is the mental and health decline due to pressure and stress or is something more happening?
There are seizures, accusations, and inexplicable hair loss. Only after connecting scenarios with The Crucible does Colleen begin to think that the Salem witch trials of the past are creeping their way into the present.
Suspenseful and chilling with a touch of historical fiction, Howe creates modern-day YA witch trials novel that is gripping and funny. Read More About Conversion →
Seriously Witchy Books For Middle Grade & Younger
In honor of some of my classic childhood reads and favorite authors, I also wanted to add a few witchy books that adults and young adults will still love. These witch books technically fall under middle grade or younger.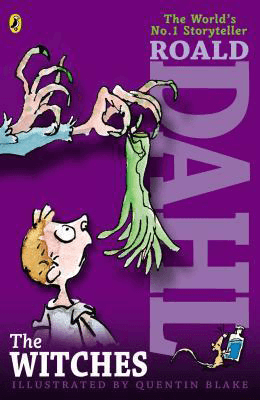 Norway and the United Kingdom
Ok, you caught me. The Witches is technically one of the most fabulously grotesque witchy books for elementary-aged children. But, I love re-reading this one even as an adult.
Plus, let's face it, Dahl is a little intense for younger kids. Of course, The Witches is a book about witches.
An unnamed boy's parents die in a car crash forcing him to live with his Norwegian grandmother. Witches are taking over the world, and as a former witch hunter, grandma tells the boy how to spot the evil necromancers back at home.
It's no real spoiler alert that the boy comes face to face with the witches and well…transforms… Find out these witches' plans as well as the outcome. Dahl is the perfect author if you are looking for more fantasy witch books vs scary ones. Read More →
WWII-Era England (Magical World of Narnia)
If you are looking for witchy books set during WW2, try The Chronicles of Naria.
Readers find a magical land ruled by the Evil White Witch. During wartime evacuations in a new home, Lucy enters the magical world of Narnia located within a magical wardrobe. She encounters talking animals and mythical creatures.
Throughout the series, Lucy and her siblings must save the kingdom from the witch. The Lion, The Witch, And The Wardrobe is one of the most well-known children's witch fantasy books.
---
Which of these witchy books have you read? What would you add?
I'd love to know your favorite witch books in the comments. While I cannot handle killers and gore, witches, witchcraft, and Wicca are way more my speed. Plus, I love witchy YA books the most.
Reading Lists On The Uncorked Librarian That You May Also Enjoy:
Seriously Spooky Books For Adults
Chilling Summer Beach Reads