Are you looking for wickedly witchy books? Discover the best books about witches for adults and teens.
From witches grounded in a deep Wiccan past to whimsical beasties with powers and coming-of-age stories, witches take on many roles in modern-day literature.
Books about witches tend to focus on women versus men who are usually associated with warlocks and wizards.
We are talking about evil women. Women who are different. Powerful women. Women with voices. Stunningly mesmerizing women. Magical women.
We find witches fascinating; yet, society loves to hate and scapegoat them. Equally, we fear witches but we also fall madly in love with them.
Below, discover some of the best fiction and nonfiction books about witches to get you into the paranormal spirit.
With some of these spellbinding and wickedly witchy books, witches are upfront and center, Hocus Pocus-style.
In more popular witch books, these powerful cacklers play minor but necessary background roles.
Discover fictional Wicca and witchcraft books, Salem Witch Trial books, YA books about witches, and some of the best witch books to read for Halloween.
So, what are our favorite books with witches? Let's get started!
Love the paranormal and scary books? Don't miss these seriously spooky books.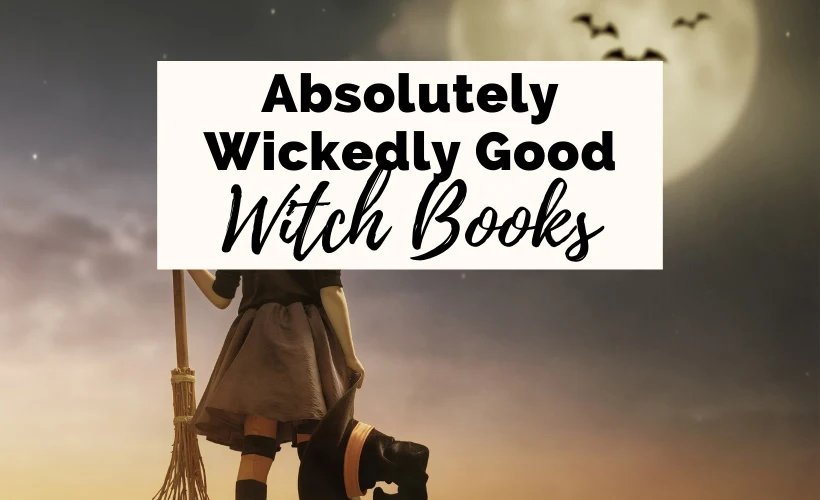 P.S. Don't forget that you can find many of these witch books here:
44 Best Books About Witches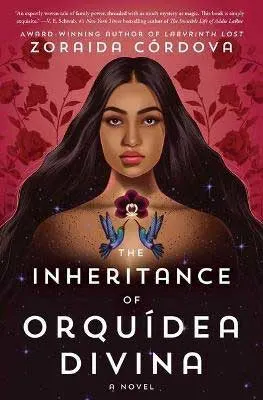 The Inheritance of Orquídea Divina by Zoraida Córdova
If you enjoy Isabel Allende, you might equally love Zoraida Córdova's writing.
The Inheritance of Orquídea Divina is one of the most beautifully written books about witches. Orquídea's magic will entrance you.
A blend of magical realism and fantasy, Orquídea Divina writes to her family informing them that she is dying.
Inviting them to collect their inheritance, the Montoyas know very little about their witchy family member, except that odd things happen to anything within her reach. Think Practical Magic.
For her entire life, Orquídea remains hidden in her magically created and protected home in Four Rivers, running from a deadly past.
With her demise, that "something" plans on seeking revenge upon each of her family members.
Orquídea's descendants desire more answers, heading to Ecuador as their flowery inheritances manifest. We read about the past, present, and future.
The Inheritance of Orquídea Divina is one of the best novels that will transport you to Ecuador. Encounter powerful Latinx experiences too.
This witchy book is an homage to ancestry and will leave you absolutely spellbound. Amazon | Goodreads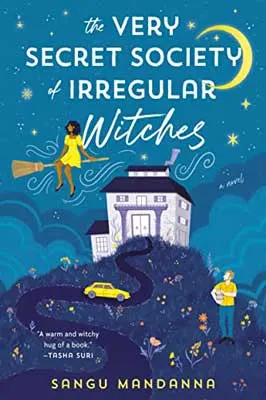 The Very Secret Society of Irregular Witches by Sangu Mandanna
One of the sweetest and best witch books we've ever read, it's pretty impossible not to close The Very Secret Society of Irregular Witches without a smile on your face.
Plus, there's a little brooding librarian romance, tons of F-bombs, delicious tea, and the cutest kids around.
Mika Moon has been raised alone; it's a rule that witches are not to stay together as they are too powerful and society has yet to approve of (or understand) their powers.
However, when she receives an invitation to Nowhere House to mentor three young witches living together, she hops in Broomstick (a car) with her dog, Circe, too curious and lonely to pass up the opportunity.
What Mika finds surprises her: a happy group of non-blood family members raising the girls and looking out for each other. She's even more shocked as she slowly becomes part of the family.
But, are they just using her too? Is this too good to be true? And, can witches actually be together?
With secrets, an evil solicitor, and yet-to-be-controlled magic, what could possibly go wrong? A lot…
For witchy books – that read a lot like The House of the Cerulean Sea – travel to the UK in one of the funniest and most heart-warming novels filled with love and magic. Amazon | Goodreads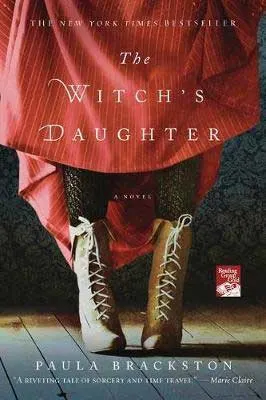 The Witch's Daughter by Paula Brackston
In 1628, Bess Hawksmith watches her mother hang from the Hanging Tree. A similar fate awaits Bess unless Gideon Masters and his Book of Shadows can save her.
Bess learns about her powers from Gideon, ultimately becoming immortal. However, centuries into the future, Gideon desires payment for saving her life.
Meanwhile, in modern-day England, Elizabeth takes on an apprentice. She teaches her the ways of the Hedge Witch.
Once again, readers watch as memories and powers awaken where both good and evil come from such magical gifts.
For enthralling books with witches, Brackston combines historical romance, fantasy, and time travel to create one heck of a page-turner. Amazon | Goodreads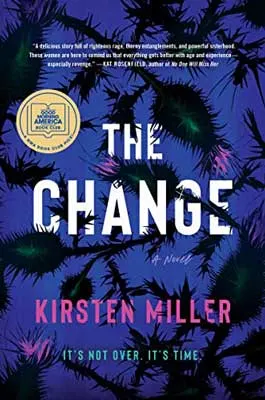 The Change by Kirsten Miller
A new 2022 book release, The Change is one of the best books about witches if you are looking for middle-aged protagonists – a true rarity these days.
Quite frankly, we were stoked to see such open and honest discussions about periods and menopause.
Meet Jo, Nessa, and Harriet – all of whom have supernatural powers.
When Nessa finds the ghosts of three dead young women on the beach – in the wealthy part of town, nonetheless – she knows that she and her new friends must find the killers.
And, they must avenge the girls. Can they solve this murder mystery before the culprits come for their daughters?
Set in Long Island, New York, find a captivating feminist story about friendship, love, wealth, aging, and of course, murder.
We appreciate the LGBTQ+ romance too, and The Change was one of our top fiction books of 2022.
Even though these women are quite quirky, deadly, and powerful, we missed them dearly upon closing the novel. Amazon | Goodreads
Explore more novels set around New York as well as novels with ghosts and spirits.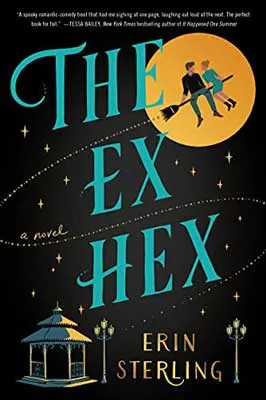 The Ex Hex by Erin Sterling
One of the most talked-about witch books of 2021, travel to Wales and smalltown Georgia in The Ex Hex. If you are looking for seriously witchy romances, this one is for you.
"Never mix vodka with witchcraft," but that's exactly what brokenhearted, teenage Vivi does. Her summer love, Rhys, is betrothed to someone else.
As he heads back to Wales, Vivi places a hilarious and harmless fake curse on Rhys. Or so she thinks…
Nearly a decade later when Rhys returns, everything starts going wrong. Now, Rhys must enlist the help of Vivi and her family to rid him of the curse.
And let's be honest, he doesn't mind spending so much time with Vivi.
Encounter chilling ghosts, a haunted house, a talking cat, and the coolest witch store in town. For a fluffy rom-com, especially perfect around Halloween, The Ex Hex will check all of the boxes.
We won't lie: we wanted less steamy scenes and more talking cat, though. The novel also picks up pace around the midway point. Amazon | Goodreads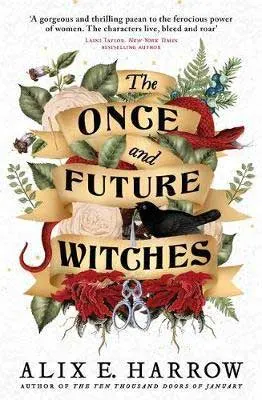 The Once Future Witches by Alix E. Harrow
If you are a member of our Facebook group, Uncorked Readers, you might have read Harrow's The Ten Thousand Doors of January with us.
Harrow is one of those authors that you enjoy if slow burns and lengthy books are your jam.
For feminist witch books, follow three sisters who join the suffragists of New Salem.
It's 1893, and witchcraft is a mere memory until James Juniper, Agnes Amaranth, and Beatrice Belladonna bring it back in the name of equality.
Find themes of motherhood, revolution, and family. Uncover the power of words. Amazon | Goodreads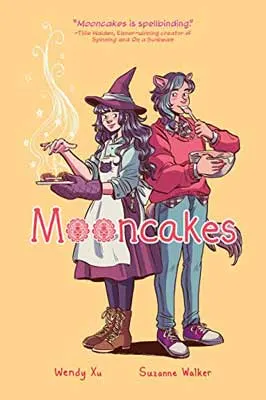 Mooncakes by Suzanne Walker and Wendy Xu
For LGBTQ+ graphic novel fans, Mooncakes features both werewolves and witches.
Travel to New England where Nova – who is deaf and queer – works at her family bookstore. The backroom is filled with witchy books – perfect for fighting supernatural occurrences.
When Nova heads into the woods to find a demon horse, she reconnects with her childhood crush, Tam. Tam is a non-binary werewolf with demons of their own.
A cult of evil witches is after Tam's werewolf magic, and Nova and her grandmothers insist on helping. Will Nova and Tam finally have their shot at being together?
In one of the most enchanting YA books about witches and magical creatures, devour a beautifully illustrated story with themes of love, self-discovery, growing up, and family.
We appreciate the fabulous representation, and those Snow White-like forest critters will make you smile.
Read even more queer fantasy books for adults and teens.
Or, if you are looking for something spookier, try these horror graphic novels. Amazon | Goodreads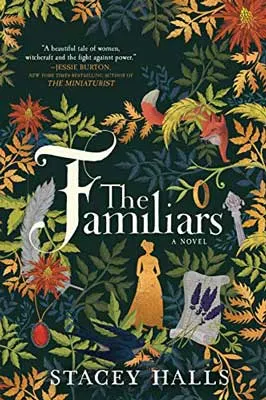 The Familiars by Stacey Halls
Head to 1612 Lancaster, England where women are falling under the public scrutiny of false accusations and undying suspicion.
A letter arrives warning Fleetwood Shuttleworth's husband that she will not survive her pregnancy. While wandering the grounds, Fleetwood meets Alice Gray – who promises the safe delivery of her child.
Alice soon becomes a victim of the witch trials, though, and both women must try to survive. Can they save each other?
The Familiars is based loosely on the real Pendle witch trials and raises the question about who and what were actually being hunted.
Books about witches don't get any more spellbinding than this. Amazon | Goodreads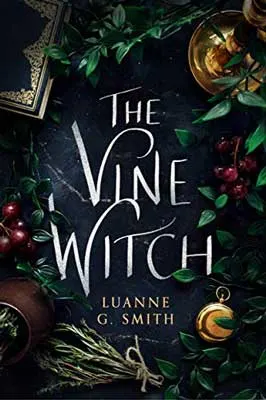 The Vine Witch by Luanne G. Smith
Witches, good wine, and romance. What more could you ask for?
Luanne Smith's The Vine Witch is the first in the series of these fantastical wine books set at vineyards.
At the turn of the century, Chanceaux Valley, France produces rather enchanting wine – mostly in part because of its talented vine witches.
With the mysterious absence of its vine witch, Elena Boureanu, renowned Château Renard is producing its worst wine ever. Curses plague the winery along with a creeping gargoyle.
When Elena escapes her toadly-state, she is determined to save her vineyard and seek revenge on the man she is convinced imprisoned her. Exes are pretty terrible like that.
However, while gone, Vigneron Jean-Paul Martel has purchased Château Renard, and he refuses Elena's magical intervention – even though she is quite skilled and captivating.
With a bloodletter on the loose – using forbidden dark magic – Elena must find the guilty party before it's too late.
Lies and betrayal run deep in one of the most popular books about witches and wine. Amazon | Goodreads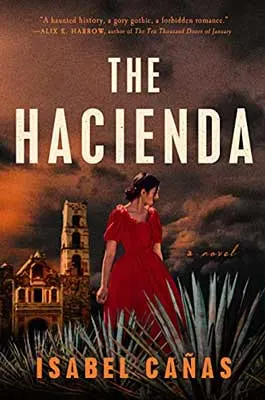 The Hacienda by Isabel Cañas
For newer witch books (published in 2022), The Hacienda promises a Rebecca retelling and will make you quite nostalgic for Silvia Moreno-Garcia's Mexican Gothic.
Travel to Mexico immediately following the Mexican War of Independence, which led to the execution of Beatriz's father.
Beatriz must strategically marry – and quickly – to save her mother and herself from becoming destitute.
Unfortunately, the home she acquires is trying to kill her just as it killed Don Rodolfo Solórzano's last wife.
Hacienda San Isidro needs more than an exorcism from a priest. This haunted house requires the spells of a witch.
Historical and gothic fiction readers will enjoy The Hacienda, which seamlessly blends a bit of horror with romance.
If you are finding yourself in a time crunch but still want to read scarier books, check out our creepy novellas reading list. Amazon | Goodreads | Book Information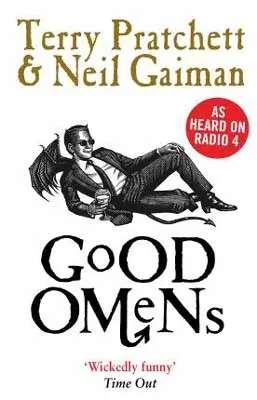 Good Omens by Terry Pratchett and Neil Gaiman
The library world adores Neil Gaiman, and he narrates the best audiobooks for fantasy lovers – his own, haha!
Along with the TV series, Good Omens, don't miss out on one of the best paranormal and witchy books of all time.
Armageddon is on its way with the birth of Satan, some evilly confused nuns, and a baby switch.
Comedic yet thought-provoking, watch an angel and demon work together to find the Antichrist and ultimately save the realm that they fell in love with.
Meanwhile, Agnes Nutter – a prophetic witch burned at the stake – has passed down all of her worldly knowledge to a descendant, Anathema.
Together, this unlikely crew attempts to save the world. Amazon | Goodreads | Read More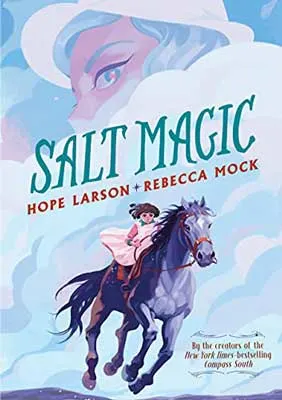 Salt Magic by Hope Larson and Rebecca Mock
Vonceil dreams of traveling to Europe versus working on her family's Oklahoman farm.
Having returned from WW1, her brother Ebner has decided to settle into this tedious life and marry. Vonceil doesn't understand why he's grown up so quickly.
But, while injured in combat, he had caught the eye of a white witch named Greda.
Finding Ebner back home and married to someone else, Greda places a curse on the family's only water source, turning fresh water into salt water.
Vonceil heads out to save her family's farm as well as her brother and a lost family member. However, this adventure comes with a cost. Yet, Vonceil gains so much more along the way.
One of the best books about witches for teens and tweens, don't let this YA graphic novel deceive you. The story quickly takes a bizarre and fantastical turn that is sure to captivate.
It's a bit spooky and fun too.
Larson, an Asheville author, and Mock have created an incredibly unique story about jealousy, growing up, curses, loneliness, friendship, and love. Amazon | Goodreads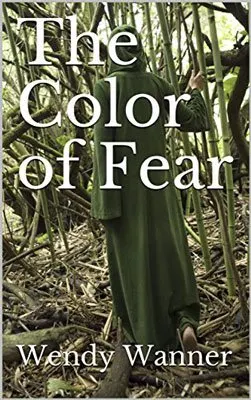 The Color of Fear by Wendy Wanner
Written by indie author, Wendy Wanner, The Color of Fear is a Wiccan novel with a modern-day murder mystery.
Rachel's life is full of tragic deaths, which as they build in number seem suspiciously intentional.
In a small town full of old money and waspy secrets, Rachel must uncover the clandestine lies that tie together all of these murders.
With strong, hell-bent women, affairs, suicides, murders, water phobias, and unplanned pregnancies, there is only one answer: witchcraft.
More than your average cozy mystery, The Color of Fear focuses on relationships and political corruption in a Jan Karon town meets witches kind of description.
There is more of a magical realism component than the magic itself. The Color Of Fear is one of many lesser-known books about witches on this reading list. Amazon | Goodreads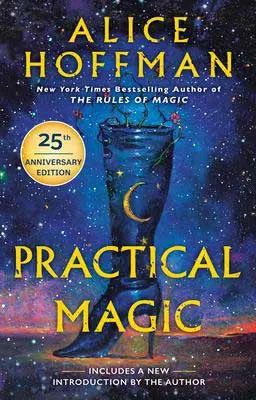 Practical Magic by Alice Hoffman
Many books about witches take place in Massachusetts, and not only because of Salem. New England is full of history and ghosts.
Practical Magic is a charming but equally intense book about the Owen sisters that will transport you to New England.
Gillian and Sally have never fit in throughout their entire lives.
With eccentric aunts, spells, and black cats, the sisters try to escape their seemingly cursed lives, one through marriage and the other by running away.
One of the witch books on this list also made into a movie, watch the sisters reunite in an enchanting and heartwarming story about self-acceptance and family ties.
For iconic 1990s books, this is it. Amazon | Goodreads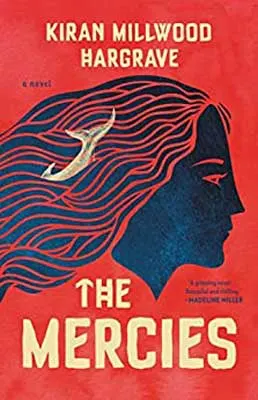 The Mercies by Kirin Millwood Hargrave
For enthralling historical fiction witch books, The Mercies will transport readers to Norway.
Beginning in 1617 in Finnmark, Norway, Maren Magnusdatter's brother and father die in a tragic storm. Along with the 38 other men killed, their families- all women- are left to fend for themselves.
When Absalom Cornet and his wife head to Vardø, which is now run by powerful and independent women, Absalom deems the island evil. He did just burn women as witches back in Scotland.
Inspired by a true story about the Vardø storm and the 1621 witch trials, uncover a captivating witchy book about community. Amazon | Goodreads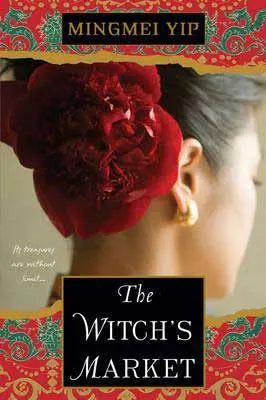 The Witch's Market by Mingmei Yip
Eileen Chen, a Chinese-American assistant professor in San Francisco, believes that witchcraft is a superstition.
Her grandmother was a shamaness, which makes the subject slightly more personal and intriguing.
Headed to the Canary Islands, Eileen finds Tenerife full of magic, charm, and romance. Can she trust her feelings in such an enchanting environment?
If you are looking for historical fiction books about witches, The Witch's Market will blend travel with witchcraft and themes about love and greed. Amazon | Goodreads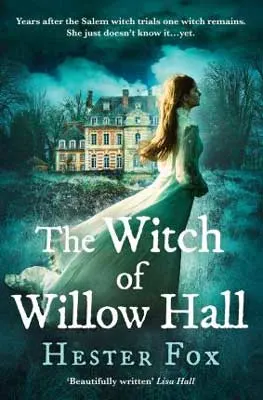 The Witch of Willow Hall by Hester Fox
The Witch of Willow Hall is one of those witchy books perfect for adults who love paranormal and gothic stories.
Sisters Catherine, Emeline, and Lydia are forced to flee their debutante city life over a family scandal.
Relocated outside of Boston, they find themselves on a haunted piece of land with a chilling history.
Willow Hall has seen quite its share of tragedies and is cursed by a mysterious woman. Ghosts and witches haunt the pond outside and pace the upstairs floors.
There are tragic deaths, scandalous love affairs, and jealous sisters.
Sadly, not all of the sisters will make it to the end of the story. Amazon | Goodreads | Read The Review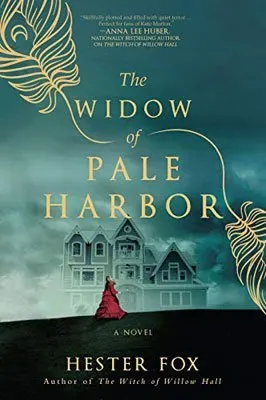 The Widow Of Pale Harbor by Hester Fox
If you are looking for gothic fiction books with witches and a literary twist, don't miss The Widow Of Pale Harbor.
Sophronia Carver is a new widow accused of murder by a sleepy town that is not only jealous of her wealth but also of her beauty. We know this story too well.
Of course, they also deem Sophy a witch using practical magic and spells to punish the residents of Pale Harbor.
Sophy becomes the target of death threats inspired by Edgar Allan Poe's stories, which we know are terrifying.
Enter the hunky minister, Gabe, who is also trying to escape his past. Gabe is determined to uncover Sophronia's true identity.
While caught up in this gothic murder mystery, a romance ignites between the two. Will Sophy survive to see it through? Amazon | Goodreads | Read The Review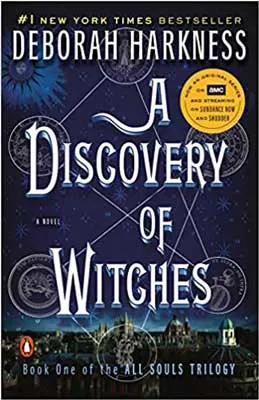 A Discovery of Witches by Deborah Harkness
If you are looking for a bestselling and longer witchy books series for adults, you devour the All Souls Trilogy.
Plus, it's a great series about books and libraries.
A Discovery Witches is the first witch book in the bestselling All Souls Trilogy.
We have yet to read the entire series – the books are incredibly captivating but long – but the first book hooked us with its love story. We just love the TV series, too.
Witches are not supposed to trust vampires.
However, when Diana Bishop, a descendant of witches, discovers a coveted and magically essential text, all of this is about to change.
With the trifecta perfection of an intriguing man – mysterious, deadly, and presumably gorgeous – Diana must learn and accept more about her own witchy dealings while helping the magical community.
Fantasy, romance, and mystery all tied into one will keep readers digging deeper into the hundreds of pages and wanting more.
Read more books with spectacular libraries. Amazon | Goodreads | Read More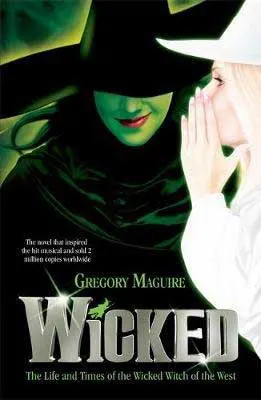 Wicked by Gregory Maguire
Wicked is one of the best witch books for adults that offers satire, humor, and a story that we all know.
Most of us have seen or heard about the Tony-award-winning Broadway musical, Wicked, based loosely on this book.
Truly, welcome to our personal hell. Readers enter the world of Oz. Shiver.
This Wizard of Oz story is brilliantly told from a different perspective. Wicked is more about the Wicked Witch of the West, Elphaba, and how she reaches an unfair and untimely demise.
With a rough upbringing, school bullying, and the spoiled and ever-popular Galinda (Glinda), we realize that maybe the Wicked Witch isn't so evil after all.
Maybe she is just a social activist with strong political views. Amazon | Goodreads | Read More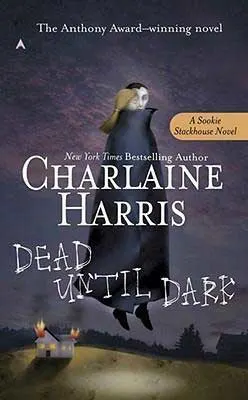 Dead Until Dark by Charlaine Harris
The Sookie Stackhouse series is a bit of a stretch for books about witches, but we promise that you will find witches and a plethora of similarly fantastical beings scattered throughout the plot.
Even more, if you love vampire books or books set in the South, Sookie is for you.
We have read all 15 novels but we could not get through more than one season of True Blood.
For those who are worried about the crazy sexual cults and violence from the TV series, we promise you that the books are much, much different.
Harris is the goddess of world-building, and she places her mind-reading protagonist at the heart of it all.
Sookie is not your average bartender, and trouble finds her everywhere.
Find inter-species romance, vampire wars, wicked witch covens, cuddly shapeshifters, best friend drama, and a society filled with hate and prejudice.
Dead Until Dark is the perfect lighter vampire and witch book. Well-written, the entire series adds peanut butter to your fluff.
Did we mention that you can find copies for 3 cents online? A worthy investment. Enjoy even more monster-filled books. Amazon | Goodreads | Read More
Join The Uncorked Reading Challenge Today
---
Travel around the world with the Uncorked Reading Challenge. Get the best book and movie recs straight to your inbox. Sign Up Now.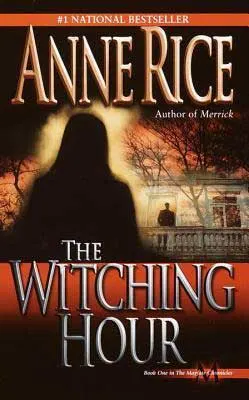 The Witching Hour by Anne Rice
Anne Rice is famous for her paranormal books about witches and vampires.
The first in the Lives Of Mayfair Witches series, The Witching Hour explores witchcraft and the occult.
Set in New Orleans, the story begins with a now muted woman rocking in her porch chair.
Rowan Mayfair brings back to life a dead man she discovers on the beach.
Falling in love, they work to uncover each other's histories heading to New Orleans, San Francisco, Amsterdam, Scotland, and Louis XIV's château in France.
A family saga and story about heritage, Rice introduces readers to a powerful dynasty of witches.
If Louis XIV's château sounds intriguing, don't miss even more books set in France. Amazon | Goodreads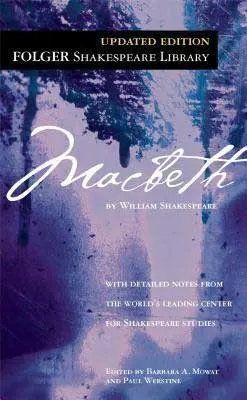 Macbeth by William Shakespeare
If you are looking for witchy books for adults that are timeless classics, grab Macbeth.
Set in Scotland with a moral about destructive greed and need for power, we watch the new King of Scotland fall.
Macbeth murders his predecessor to acquire the throne but is overcome with paranoia. Macbeth is on the brink of insanity. Murder begets murder.
Three witches prophesize Macbeth's chilling undertakings and watch his chaotic path of destruction throughout the play.
For literature lovers and those looking for witch books for Halloween, this one is for you.
P.S. Rumor has it that the word 'Macbeth' is cursed and surrounded by misfortune if spoken within the theater. You might want to just call it The Scottish Play. Amazon | Goodreads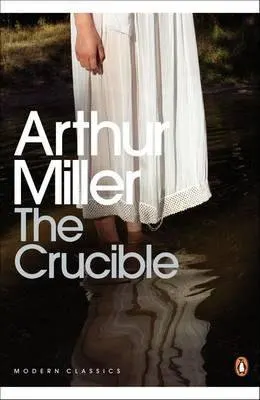 The Crucible by Arthur Miller
Arthur Miller's The Crucible is both the perfect YA witch book as well as one of the best fiction books about witches and the witchcraft hysteria in Salem.
Set in 1692 during strict Massachusetts Puritan times, The Crucible exemplifies religion, fear, and change coming together.
Amongst love affairs, religious suppression, and racial prejudice, the townspeople scapegoat witchcraft for all of their own wrongdoings.
Pointing fingers at witches left and right to save themselves, the town falls under public scrutiny.
Watch along with the witch trials in a poignant commentary about human collective nature and evil. Amazon | Goodreads | Read More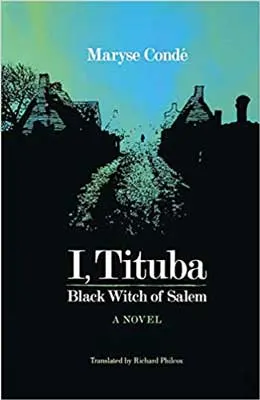 I, Tituba, Black Witch of Salem by Maryse Condé
If you are looking for translated books about witches, pick up I, Tituba, Black Witch of Salem. Translated from French by Richard Philcox, this Salem Witch Trials book tells the story of Tituba, a West African slave.
A book about racism and sexism, in 1692, Tituba is accused of witchcraft and thrown into jail in Salem, Massachusetts.
Condé attempts to bring Tituba's story to life in a new light.
Everyone has heard about Tituba in the nonfiction realm but in fictional books about the witch trials, Tituba is largely missing. Amazon | Goodreads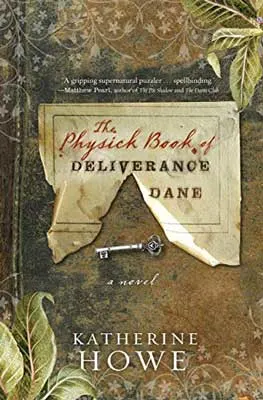 The Physick Book Of Deliverance Dane by Katherine Howe
A modern-day story traveling back to the Salem Witch Trials, The Physick Book Of Deliverance might speak to you.
Connie Goodwin is a Harvard graduate heading to Salem for the summer.
When she finds an old key within a seventeenth-century Bible, Connie learns more about her past, including ties to the Salem Witch Trials. Amazon | Goodreads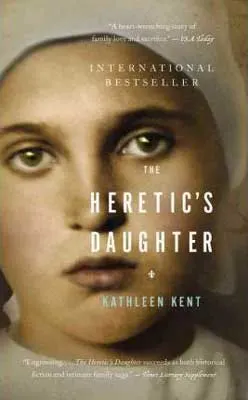 The Heretic's Daughter by Kathleen Kent
Another popular book about witches, Kent takes readers to Salem in 1752. Sarah Carrier Chapman survived the Salem Witch Trials while her mother was killed.
Sarah shares her story beginning when her family arrives in New England in an area that is struggling with religion, superstition, control, and fear.
In order to save her daughter from death, Martha Carrier creates a lie that she understands she won't survive. At least she can save her daughter. Amazon | Goodreads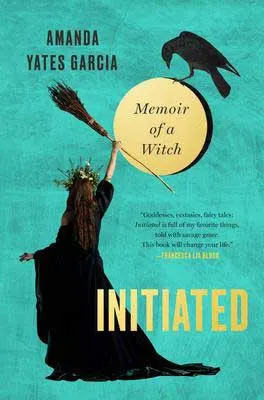 Initiated by Amanda Yates Garcia
For a memoir about Wicca and witches, Initiated shares Amanda's experiences as a real-life witch. Amanda's mother initiated her into witchcraft when she was 13 years old.
However, Amanda describes a much more graphic version of this initiation, including the effects of poverty and the underground world of sex work.
These experiences and observations helped Amanda come into her powers and magical being.
Initiated is a story about Amanda's self-discovery and personal empowerment in a misogynist society.
She also takes a deeper dive into modern-day versions of the witch trials, discussing feminism as well as tying in mythology and women in history. Amazon | Goodreads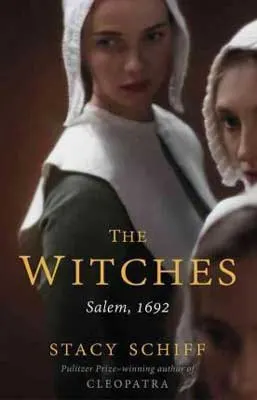 The Witches by Stacy Schiff
For nonfiction books about witches, The Witches examines hysteria, anxiety, and crowdsourcing — from an award-winning historian.
The Witches provides fresh insight into the Salem Witch Trials and Salem witchcraft phenomenon — lessons that carry through to today's times.
Schiff is also a Pulitzer Prize winner, which especially makes me want to not miss this book about witches and public pressure. Amazon | Goodreads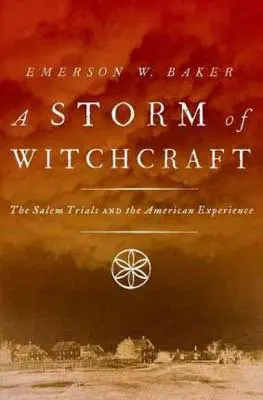 A Storm of Witchcraft by Emerson W. Baker
In 1692, Salem witnessed the largest and most deadly witchcraft hysteria in America. Over 19 innocent people died as a result.
A Storm of Witchcraft, Baker shows how politics, war, and religion fed into scapegoating and hysteria. Group mentality and the perfect combination of events fueled the accusations.
If you are looking for nonfiction books about witches that best explain how this tragedy occurred, Baker's title examines American history and the trials in a much larger context. Amazon | Goodreads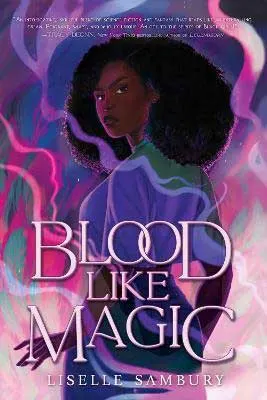 Blood Like Magic by Liselle Sambury
For one of the best dark fantasy YA witch books, Blood Like Magic follows the story of Voya Thomas. Voya must sacrifice her first love to save her family's magic.
This killing is the only way that Voya can pass her Calling trials. There is one catch, though.
Voya has never been in love. This means that she'll actually have to find the right guy before she offs him.
With the help of a genetic matchmaking program, Voya meets the frustrating Luc — making her task seem even more impossible. Amazon | Goodreads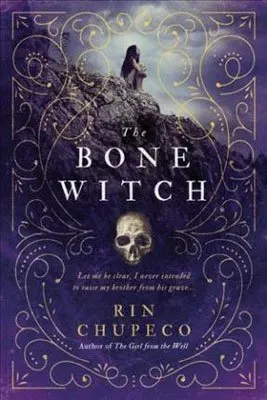 The Bone Witch by Rin Chupeco
If you are craving YA books about witches as well as books with great fantasy maps, pick up The Bone Witch by Rin Chupeco.
By accident, Tea brings her brother back to life, making her a bone witch. Bone witches are traditionally feared and avoided.
With the help of her brother, Tea must find her place in the world while overcoming dark challenges.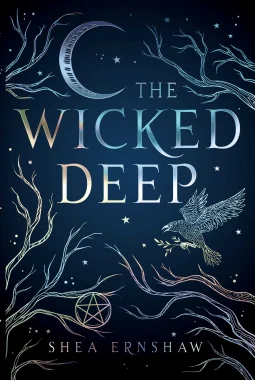 The Wicked Deep by Shea Ernshaw
Supernatural witchy books for teenagers are all the rage. The Wicked Deep does not disappoint with witches, soul possession, and a little romance.
Every season, the Swan Sisters haunt the town of Sparrow to avenge their drowning as accused witches. The legend has it that during Swan Season, the girls possess three female bodies.
Enchantingly attractive, they seduce three boys out to sea. We are sure that you can guess that these boys are not returning, ever.
A spectator sport for tourists, this year is no different as Penny and Bo both attempt to stay alive and uninhabited. Unfortunately, you cannot trust anyone.
Ernshaw adds a few twists and turns into this fantasy thriller. If you love ghostly witch books, Hocus Pocus, or Salem, MA, this title is for you.
The Wicked Deep is one of our favorite YA fiction books about witches. Amazon | Goodreads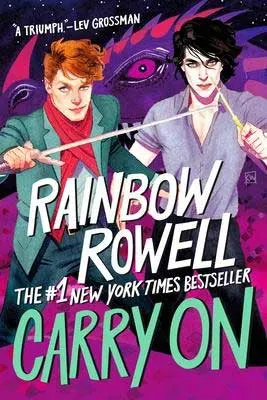 Carry On by Rainbow Rowell
While all of these YA books about witches are female-centric, we wanted to include a witch-wizard novel too. Carry On is the fanfiction spinoff for Rainbow Rowell's Fangirl.
An LGBTQ+ YA book with witches, vampires, ghosts, wizards, and romance, if you like Harry Potter, Carry On might suit you.
Simon Snow is an orphan. Starting his 8th year at magic school, Simon sucks at magic. Unfortunately, he is the 'Chosen One' meant to defeat the evil Humdrum in the UK.
Simon and his roommate and nemesis, Baz – which is also a romantic relationship carried over from Fangirl – try to defeat the Humdrum and kill the Mage.
P.S. Baz is an 'evil' vampire. Read even more YA vampire books. Amazon | Goodreads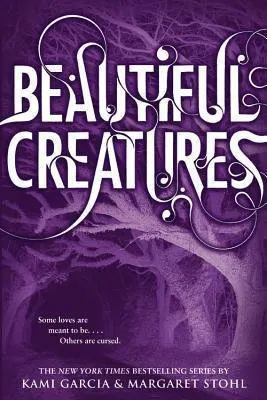 Beautiful Creatures by Kami Garcia and Margaret Stohl
If you are looking for fantastical YA books about witches, don't miss the Caster Chronicle series. Lena possesses magical powers and a curse that she has been hiding until now.
On her 16th Birthday, Lena must choose between Light and Dark.
This decision comes with deadly consequences in Garcia's bestselling witchy YA book, Beautiful Creatures, the first in the series.
Magically connected, Ethan finds himself dreaming about Lena before she moves to his town of Gatlin, South Carolina.
Follow along with Lena's tough choices that come into conflict with morals, family, and ultimately falling in love. Amazon | Goodreads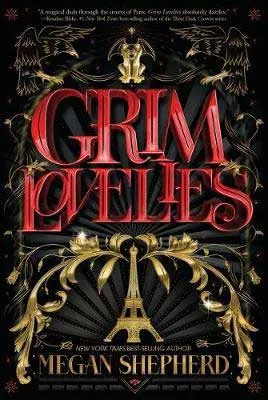 Grim Lovelies by Megan Shepherd
If you love sweet YA witch books, you'll adore Grim Lovelies. Imagine a Cinderella story gone dark.
Add in some Harry Potter elements such as a witch war and characters treated like servants when in reality, they are the most powerful beings alive.
Transformed from animals into humans, Anouck and her friends work for a cruel mistress. They have grand plans for their futures.
When Mada Vittora is murdered, though, they still are not free. If no other powerful witch will cast their human spell, back to beasties they go.
Shepherd builds a world rich with royalty, power, and corruption. The first in a witchy book series for teenagers, the ending is anything but clean and settled.
Megan Shepherd lives just outside of our Asheville home and is a famous WNC author. Amazon | Goodreads | Book Review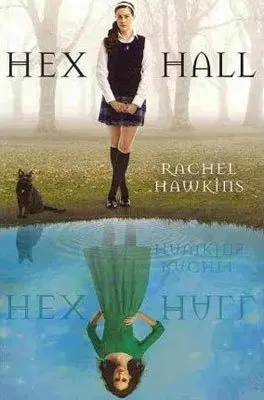 Hex Hall by Rachel Hawkins
Sophy Mercer is a witch struggling to fit into the normal human world. Muggles, right?!
When all heck breaks loose, her father sends her to Hex Hall, a reform school for the paranormal.
As if struggling through mean girls and high school isn't enough, she must learn about her powers while staying safe against an evil predator. Amazon | Goodreads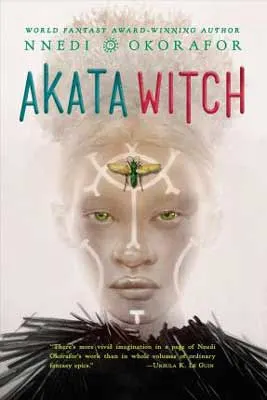 Akata Witch by Nnedi Okorafor
For more books about witches that will transport you abroad, head to Nigeria in Akata Witch.
Sunny Nwazue learns that her albinism is hiding her magical powers. She didn't always quite fit in, especially having to stay out of the sun.
As Sunny learns more and more about her magic, she and her friends must track down a dangerous criminal.
Akata Witch is also recommended for Harry Potter and Children of Blood and Bone fans.
You can also find Nnedi Okorafor's books on our Ghanaian books reading list. Amazon | Goodreads | Read More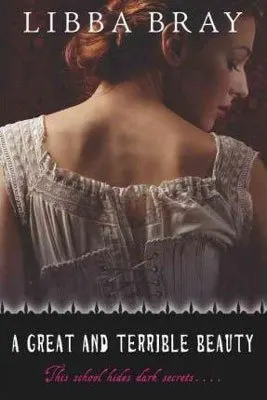 A Great and Terrible Beauty by Libba Bray
Part of the Emma Doyle Trilogy, meet Gemma Doyle, a young girl with abilities to see into the future.
Upon Gemma's mother's death, she is shipped off to an eerie boarding school with a deadly history. A mysterious boy in the woods keeps following her too. What is going on here?
Set in England in the 1890s, A Great and Terrible Beauty is one of the less discreet YA books about witches that also incorporates magical realism.
Bray successfully pairs typical boarding school drama with a more historical time period. Powerful and spritely girls with unchartered and naïve magic are a terrifying combination.
This Victorian mystery is one of our favorite dark academia novels set at a boarding school.
Prepare for otherworldly dimensions and powers that need reigning in. Amazon | Goodreads | Read More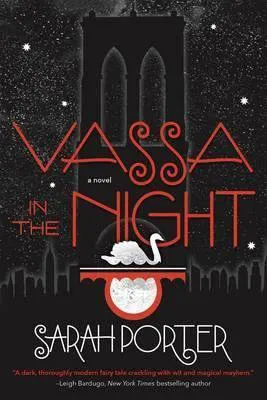 Vassa in the Night by Sarah Porter
One of the creepiest and most murderous YA witch books on this list, Vassa in the Night is the retelling of the similarly bizarre Russian folktale Vassilia the Beautiful.
The victim of an evil stepfamily, Vassa carries a little wooden doll, Erg, to protect her. On the quest for light bulbs, Vassa meets a sadistic witch with an affinity for murder.
Babs loves to decapitate teenage shoplifters and stakes them outside her enchanted store. Not everyone is a criminal, but Babs doesn't care.
Will Vassa survive her temporary imprisonment with Babs? Can she save her friends as well as her entire Brooklyn suburb?
An urban fantasy woven with folktale and suspense, we promise that Vassa in the Night might be one of the weirdest and darkest YA books about witches yet. Amazon | Goodreads | Read More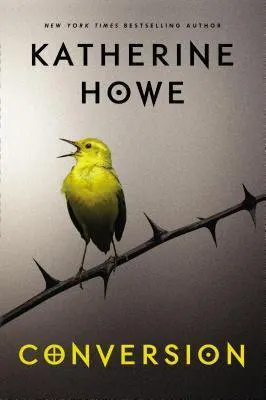 Conversion by Katherine Howe
We just eat up YA books about witches set at private schools. These preppy settings always seem to beckon magic and general hysteria.
At St. Joan's Academy, the popular and high achieving girls start to have inexplicable quirks and issues.
Is the physical and mental health decline due to pressure and stress or is something more happening?
There are seizures, accusations, and hair loss.
Only after connecting scenarios with The Crucible does Colleen begin to think that the Salem witch trials of the past are creeping their way into the present.
Suspenseful and chilling with a touch of witchy historical fiction, Howe creates a modern-day YA witch trials novel that is gripping and funny. Amazon | Goodreads | Read More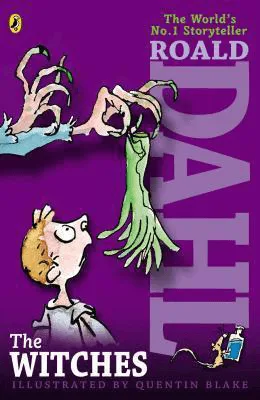 The Witches by Roald Dahl
The Witches is technically one of the most fabulously grotesque witch books for elementary-aged children.
Fair warning that Dahl is a little intense for younger kids. Of course, The Witches is a book about witches.
An unnamed boy's parents die in a car crash forcing him to live with his Norwegian grandmother.
Witches are taking over the world. As a former witch hunter, grandma tells the boy how to spot the evil necromancers back at home.
It's not really a spoiler that the boy comes face to face with the witches and well…transforms… Find out these witches' plans as well as the outcome. Amazon | Goodreads | Read More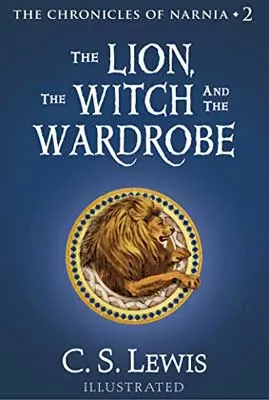 The Lion, The Witch, And The Wardrobe by C.S. Lewis
If you are looking for witch books set during WW2, try The Chronicles of Naria. Readers find a magical land ruled by the Evil White Witch.
During wartime evacuations in a new home, Lucy enters the magical world of Narnia located within a magical wardrobe. She encounters talking animals and mythical creatures.
Throughout the series, Lucy and her siblings must save the kingdom from the witch.
The Lion, The Witch, And The Wardrobe is one of the most well-known children's fantasy witch books from the '50s.. Amazon | Goodreads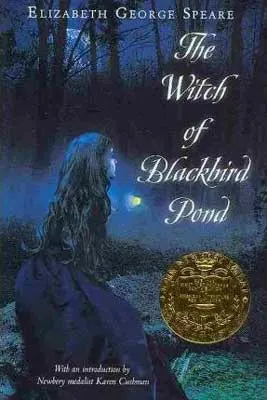 The Witch Of Blackbird Pond by Elizabeth George Speare
Growing up, we remember reading The Witch of Blackbird Pond by Elizabeth George Speare. Although the Salem Witch Trials didn't occur until 1692, the book alludes to them.
The Witch of Blackbird Pond takes place in nearby Connecticut in 1687.
A Newbery Medal winner and perfect for younger guys wishing to fit in, meet Kit Tyler. Acclimating to a new home is hard when you've recently moved, and Kit's experience is no different.
Having left Barbados and in need of a friend, Kit meets Hannah Tupper. When the colonists accuse Hannah of being a witch, their friendship and lives are in danger. Amazon | Goodreads
Find even more of your favorite wickedly witchy books here:
Save The Best Witch Books For Later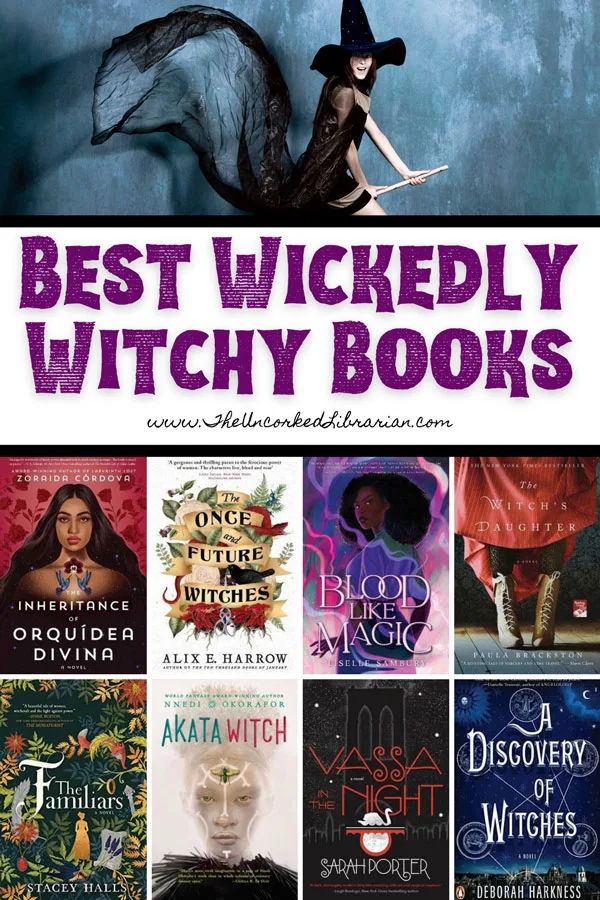 Before you go…
If you love all things witches, be sure to head over to our witch comic books and graphic novels reading list. Perfect for tweens and teens – that adults will also love – meet witches who garden, cook, and of course, cackle.
What are your favorite wickedly witchy books?
Which of these witch books have you read? What would you add, and which ones did you love or DNF? Let us know in the comments.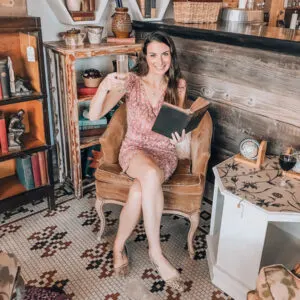 Christine (she/her) is the owner, lead editor, and tipsy book sommelier of The Uncorked Librarian LLC, an online literary publication showcasing books and movies to inspire travel and home to the famed Uncorked Reading Challenge.
With a BA in English & History from Smith College, an MLIS from USF-Tampa, and a U.S. Fulbright Fellowship in Christine's back pocket, there isn't a bookstore, library, or winery that can hide from her. Christine loves brewery yoga, adopting all of the kitties, and a glass of oaked Chardonnay. Charcuterie is her favorite food group.