The Witch of Willow Hall – Gothic Fiction Set In MA
Meet The Witch of Willow Hall by Hester Fox. This adult gothic romance novel is full of power, horror, deceit, and death.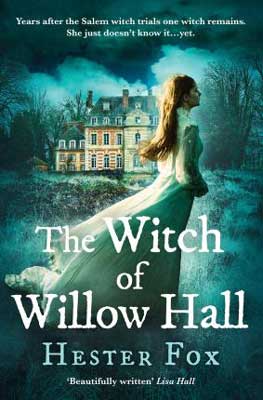 The Witch of Willow Hall
We would like to thank NetGalley and Graydon House Books for the free advanced reading copy in exchange for a fair and honest review.
Author: Hester Fox
Genre: Women's Fiction | Gothic Fiction | Ghosts & Witches
Pages: 369
Publisher: Graydon House Books
Publication Date: 2018
Buy a copy on Amazon
Find more great books:
The Witch Of Willow Hall By Hester Fox Book Summary
New Oldbury, 1821

The house holds its breath, trying to outlast me…

Something has awakened in Willow Hall. Eighteen-year-old Lydia Montrose can feel it. But she has no idea what it is.

Rocked by rumor and scandal, Lydia, her parents, and her sisters, Catherine and Emeline, fled their sparkling life in Boston for the sleepy country estate. But bone-chilling noises in the night have Lydia convinced their idyllic new home wasn't exactly vacant when they arrived.

The Salem witch trials cast a long shadow over the Montrose family as the cloying heat of summer in Massachusetts mingles with something sinister in the air. The sprawling history of Willow Hall is no stranger to secrets, and its dark past soon calls to Lydia, igniting ancient magic she never knew she possessed. But with menacing forces unwilling to rest, threatening to tear her family apart, Lydia must learn to harness her newly discovered power or risk losing everyone she holds dear.

Graydon House Books
TUL The Witch Of Willow Hall Review
Content Warning: Note that this content warning will also alert you to a few major spoilers. The Witch of Willow Hall begins with a disturbing animal death and includes a vivid miscarriage, attempted suicide, incest, and child deaths.
Get ready to enter a world of social scandal where any misstep will force you to move your family out into the country.
Of course, this isn't a small family secret or an issue that can just disappear. Plus, it is 1821 — a time where women still have fewer rights and are submissive in their respected households.
Cyrus wants to marry you for money? Sure, why not?
Add in a tentative romance, vengeful and depressed ghosts, unexplained powers, and an eerie cast of women ranging from pure and sweet to vengeful and crude.
Chilling yet suspensefully romantic, The Witch of Willow Hall will leave you cheering for Lydia and her budding romance while wanting to slap her sister silly.
A tad predictable, The Witch of Willow Hall is a solid debut novel for those who don't mind a slower-paced read.
Sisters Catherine, Emeline, and Lydia are forced to flee their debutante city life over a family scandal that is revealed a little more than midway through the book.
Forced to move 50 miles outside of Boston, they find themselves on a haunted piece of land with a chilling history.
Known as Willow Hall, the estate has seen quite its share of tragedies and is a tad cursed. Ghosts who cannot move on haunt the pond outside and pace the upstairs floors.
Located deep within the country, mill entrepreneurs gather trying to make money from a harsh industry.
Lydia's father is a part of the business plans and so is John Barrett — a rather handsome and eligible young bachelor.
Lydia and John ignite their flame immediately upon catching an errant pup in the woods.
Unfortunately, Lydia's jealous and possibly unwell sister, Catherine, wants and needs any man that she can get.
Desperate to end her own disastrous situation, Catherine causes storm after storm around her — self-destructing and taking Lydia with her. She will stop at nothing to get what she wants and end up on top.
The Witch of Willow Hall examines the relationships among sisters while leaving readers hanging on the edge of an almost Dr. Quinn–like romance.
Will Lydia ever start taking care of herself instead of giving up everything for the ungrateful Catherine?
Who will John Barrett pursue? How will Catherine escape her rather heinous new predicament?
Add in an accidental death or two, a broke ex-fiancé with a gun, and powers that knock men off their feet, literally.
With a small reference to the Salem Witch Trials, paranormal meets history and vengeance.
Who Will Enjoy The Witch of Willow Hall?
If you are an old-school romance lover, The Witch of Willow Hall is perfect for you. We hesitate to say historical romance as the time period lacks prevalence.
Even though we wanted to slug Lydia and her nonexistent confidence, we bought into her romance with John Barrett.
Their love is certainly of the times. John made all the right moves and did everything we hoped he would.  We had to read ahead to know their fates as the romance completely sucked us into the drama.
P.S. At one point the word 'bitch' is used in a fight, causing us to look up the history of when the word became an insult to women (versus referencing female dogs).
In addition, the ghosts and horror elements haunt the pages. The Witch of Willow Hall is not necessarily a keep you up all night kind of scary but is eerie, dark, and kind of depressing gothic scary.
The losses are powerful and vivid. Characters leave you chilled. The unique storyline is filled with tragedy and triumph.
About The Author, Hester Fox
When not writing, Hester Fox is a collections maintenance technician in the museum field. She cleans and takes care of historic collections and has a Master's in historical archaeology.
You can learn more about Hester Fox on her website here.
Read our review of Fox's other novel, The Widow of Pale Harbor.
Where You Can Find The Witch Of Willow Hall Reviews & More Books To Read
Uncover the best books about witches, both fiction and nonfiction.
Travel To Massachusetts with these books.
Read the best haunted house books set across the world.
A YA book with witches and magic that will take you to Paris.
Another eerie and witchy YA novel.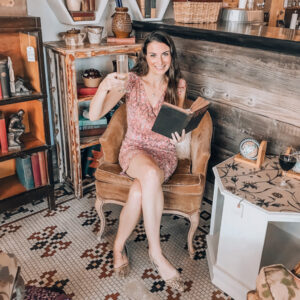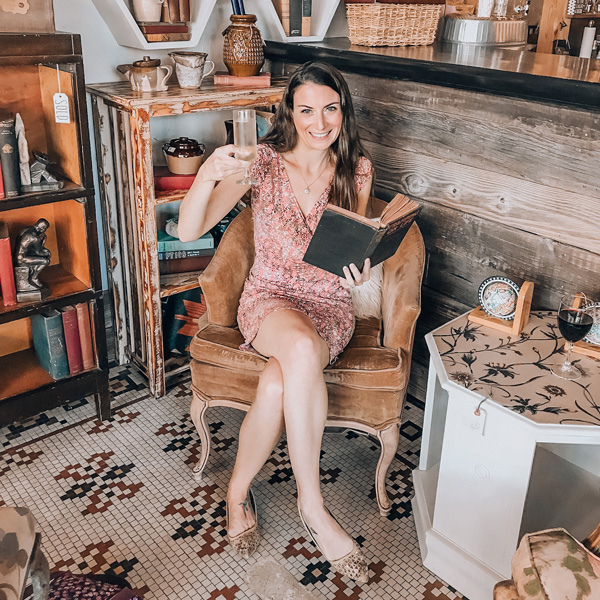 Christine (she/her) is the owner, lead editor, and tipsy book sommelier of The Uncorked Librarian LLC, an online literary publication showcasing books and movies to inspire travel and home to the famed Uncorked Reading Challenge.
With a BA in English & History from Smith College, an MLIS from USF-Tampa, and a U.S. Fulbright Fellowship in Christine's back pocket, there isn't a bookstore, library, or winery that can hide from her. Christine loves brewery yoga, adopting all of the kitties, and a glass of oaked Chardonnay. Charcuterie is her favorite food group.