Uncover some of the best books about middle-aged characters sure to help you embrace your 40s to 60s.
As we age, we are noticing more and more that so many adult books focus on younger characters, mostly in their 20s and early 30s.
Which is fine, but if you are an older reader, it's refreshing to see characters that are going through the same struggles as you.
And not just downtrodden, background, and spinster protagonists.
We want to see books about middle-aged women that talk about menopause and menstruation.
We want to read books with older characters that don't shy away from themes about aging, divorce, widowhood, marriage, and sex.
So, what are some of the best books with middle-aged protagonists that are sure to inspire, uplift, and be relatable?
Below, find murder mysteries, thrillers, contemporary lit, and romance novels with middle-aged characters at their heart.
Meet our favorite middle-aged heroines – including witches and assassins – and watch grumpy older men overcome deep losses.
Make friends later in life, take up a new hobby, and fall in love with life and yourself all over again. Find the beauty in aging. Let's get started!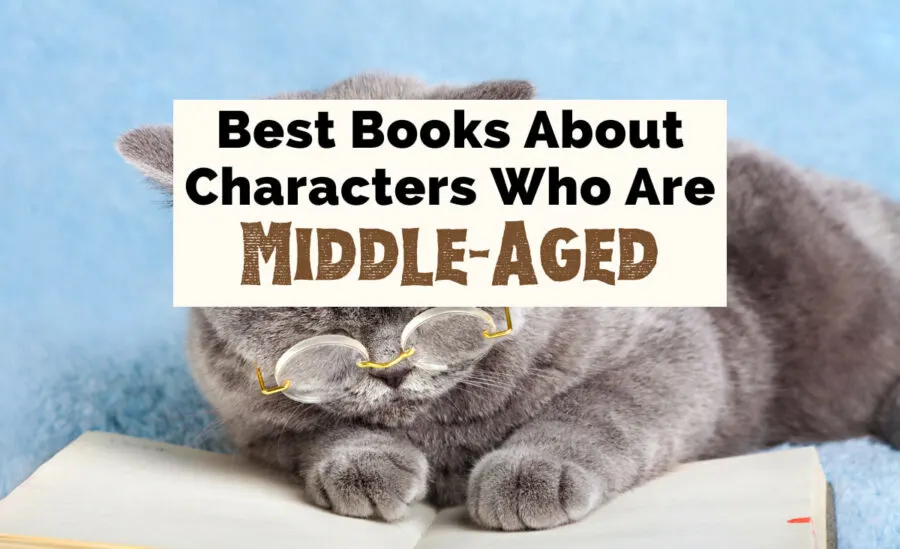 Grab your favorite books with older characters here:
18 Books About Middle-Aged Characters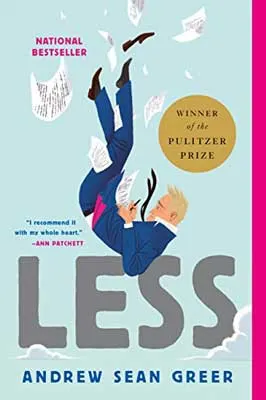 1. Less by Andrew Sean Greer
Arthur Less fears that he is "the first homosexual to ever grow old."
He's on the verge of turning fifty, and the wedding invitation he just received is rubbing salt into the wound.
His much younger ex-lover is marrying an age-appropriate bachelor, and Arthur Less is desperate to avoid attending the nuptials.
So, he accepts every invitation he receives to half-baked literary events around the world and sends his regrets to his ex.
Less is one of the most delightful books about middle-aged characters you'll ever read, a charming comic tour de force that won Andrew Sean Greer the Pulitzer Prize in 2018.
Plus, a sequel – Less Is Lost – came out in 2022.
Discover even more books set against the backdrop of a wedding.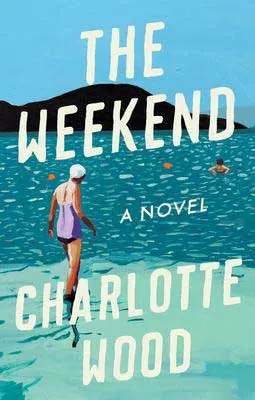 2. The Weekend by Charlotte Wood
One of the best Australian books about middle-aged women in recent years includes The Weekend by award-winning author Charlotte Wood.
The story follows three older women who are life-long friends.
They spend a weekend clearing out the house of a fourth woman, part of their close-knit group, who recently passed away.
As they sort through the physical clutter, their emotional baggage rises to the surface.
Old tensions and long-buried secrets put their friendships under pressure like never before.
This is one of the must-read books for middle-aged women who want to see themselves represented in fiction.
Read The Weekend: Amazon | Goodreads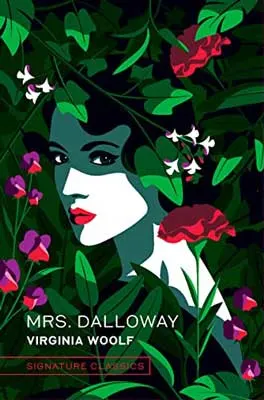 3. Mrs. Dalloway by Virginia Woolf
"Mrs. Dalloway said she would buy the flowers herself."
So begins Mrs. Dalloway, Virginia Woolf's most iconic novel and one of the classic books with middle-aged heroines.
The novel was first published back in 1925 when artistic scrutiny of the inner worlds of older women was even rarer than it is today.
The story follows the titular character as she prepares for a party she will host that evening; all the events take place over a single day.
It's a complex novel and one that takes many re-reads to fully understand.
If you're looking for something lighter, you could also try Michael Cunningham's contemporary adaptation, The Hours, which also features middle-aged protagonists.
Read Mrs. Dalloway: Amazon | Goodreads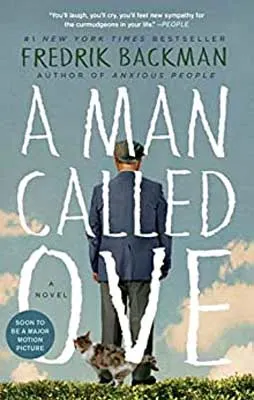 4. A Man Called Ove by Fredrik Backman
Translated into English by Henning Koch
If you're part of a book club or have a #Bookstagram, you're definitely already familiar with one of the world's favorite books about middle-aged characters: A Man Called Ove, especially with the U.S. 2023 movie release.
At first, Swedish blogger Fredrik Backman had trouble selling his debut novel because publishers thought his main character was too surly and unlikeable.
Boy, were they wrong!
Ove went on to win the hearts and minds of millions of readers around the world, a sleeper hit that stayed on the bestseller lists for nearly a year.
The story follows cantankerous Ove, still mourning the loss of his beloved wife, as he learns to live and love again in a world that's kinder than he cares to admit.
A Man Called Ove is a terrific book about friendship.
Read A Man Called Ove: Amazon | Goodreads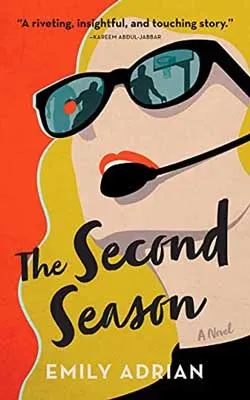 5. The Second Season by Emily Adrian
The "second season" is a beautiful way to describe the beginning of the middle-aged phase of life, and Emily Adrian took that phrase as a title for her fourth novel.
The Second Season is a must-read for fans of sports romance novels with middle-aged characters who are complex and relatable.
The story follows Ruth, a former college basketball star sidelined by injury, who has the chance to become the first female commentator of NBA games on national television.
Unfortunately, the obligations of motherhood are still pulling on her sleeves, and she's faced with choices she thought she'd passed in life.
Read The Second Season: Amazon | Goodreads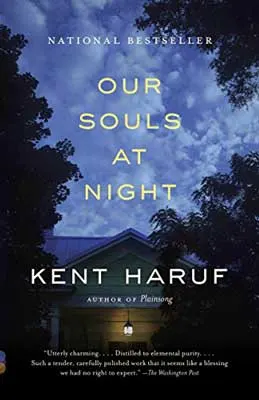 6. Our Souls At Night by Kent Haruf
One of the great things about books about middle-aged characters is how often they illuminate certain universal experiences that are coming for us all.
Our Souls At Night is a spare but beautiful book about a widow and a widower drawn together to lift each other out of loneliness.
They have lived next door to each other in their small Colorado town for decades, but it turns out they still have much to discover about each other – and themselves.
This book is a reminder that our hunger for pleasure and adventures doesn't disappear as we age; if anything, it's quite the opposite.
Read Our Souls At Night: Amazon | Goodreads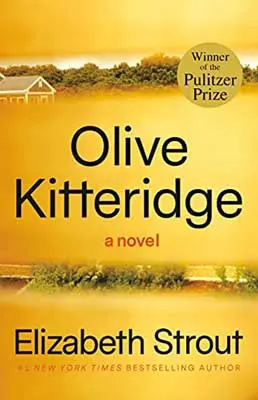 7. Olive Kitteridge by Elizabeth Strout
If you're looking for books with middle-aged heroines that have sequels to keep the fun going, Olive Kitteridge is the pick for you.
This Pulitzer Prize-winning book is styled as thirteen interconnected stories about the titular character and recurring supporting players.
These stories cover marriage, motherhood, trauma, mental illness, and any number of experiences one might notch up over the course of a fully lived life.
But you needn't worry about abandoning Olive and her friends once you've turned the final page: Strout has written Olive, Again with more stories about her life, as well as other books that speak to the same topics, characters, and themes.
Read Olive Kitteridge: Amazon | Goodreads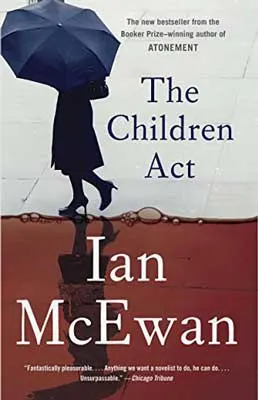 8. The Children Act by Ian McEwan
Ian McEwan has written a whole bunch of great books with middle-aged protagonists, and one of our favorites is The Children Act.
It's a story about a mind-bending moral dilemma: a family court judge called upon to decide whether a 17-year-old Jehovah's Witness should be administered blood products – against his and his family's wishes – to save his life.
The judge is memorably played by beloved middle-aged English actress Emma Thompson in the film adaptation, which is well worth checking out if you enjoyed the book.
Other brilliant books about middle-aged characters by McEwan include Saturday and Solar.
Watch even more fantastic movies based on books.
Read The Children Act: Amazon | Goodreads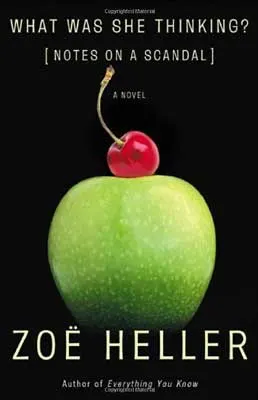 9. Notes On A Scandal [What Was She Thinking] by Zoe Heller
Notes On A Scandal proves that books about middle-aged women can still be dark and salacious.
The story is styled as the diaries-slash-memoir of school teacher Barbara, as she recounts her toxic friendship with the new bohemian art teacher, Sheba.
Barbara is cold, calculating, and self-interested, but truly believes she is the victim in this twisted scenario.
It's loosely based on the real-life crimes of Mary Kay LeTourneau, a teacher who carried on an "affair" with an underage student, which should give you an idea of where Heller's story goes.
If you love it, you must check out the film adaptation, starring the imitable Cate Blanchett and Dame Judy Dench.
You might also enjoy these dark academia books.
Read Notes On A Scandal/What Was She Thinking: Amazon | Goodreads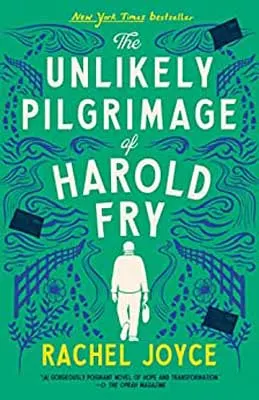 10. The Unlikely Pilgrimage of Harold Fry by Rachel Joyce
The Unlikely Pilgrimage Of Harold Fry begins with the kind of letter we'd all dread receiving.
Harold Fry learns that his former colleague, Queenie Hennessy, is dying of cancer in hospice care across the country.
At first, he responds as we all would, writing a response expressing sincere regret. But as he goes to post it, he has another idea.
As Harold walks across the country, planning to deliver the letter in person, he reflects on his life and the choices he has made that have led to his unlikely pilgrimage.
This is one of the most heart-wrenching books about middle-aged characters, and the real-life inspiration for the story is even more heartbreaking.
Rachel Joyce's father was diagnosed with terminal cancer and died before she finished the project dedicated to him.
Read The Unlikely Pilgrimage of Harold Fry: Amazon | Goodreads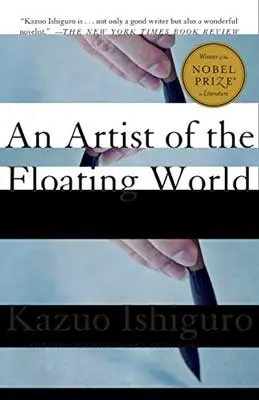 11. An Artist Of The Floating World by Kazuo Ishiguro
Nobel Prize-winner Kazuo Ishiguro has written books about all kinds of characters, of all ages and occupations: a detective, a concert pianist, an AI solar-powered toy, a nurse living in a dystopia…
An Artist Of The Floating World is rarely cited as one of Ishiguro's notable works, but it's one of his most clever and complex.
The story follows seasons in the later life of a Japanese artist who made propaganda for the government during WWII.
He is forced to reckon with the consequences of his contribution to the war effort.
If you're looking for more wistful books with older characters, check out The Buried Giant, following an older couple through a foggy and fantastical medieval Europe.
Uncover more books about WW2. Or, find even more great Japanese books.
Read An Artist Of The Floating World: Amazon | Goodreads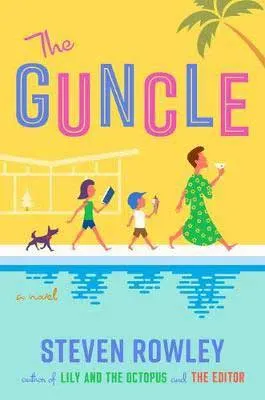 12. The Guncle by Steven Rowley
If you're looking for fun and uplifting books about middle-aged characters, The Guncle will be an absolute delight.
This is an #OwnVoices queer take on the plot of Raising Helen.
"Gay Uncle Patrick" (or GUP for short) finds himself at a loss when his niblings come into his care. Their mother has passed away, their father is in crisis, and suddenly Patrick is in charge.
The characters in this book are so endearing, you'll want to reach through the pages and hug them all.
Plus, the Palm Springs setting and the frequent laughs make reading this book feel like a family vacation.
The Guncle was one of our most-anticipated books of 2021; it did not disappoint.
Read The Guncle: Amazon | Goodreads
More books with middle-aged protagonists from Christine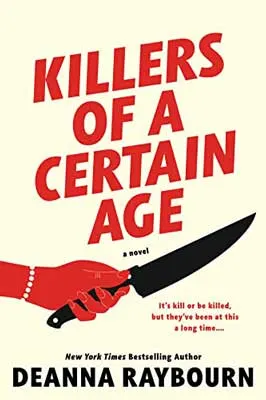 13. Killers of a Certain Age by Deanna Raybourn
2022 seemed to be quite the year of books with middle-aged heroines that didn't shy away from menopause and aging.
Recently widowed Helen along with friends Natalie, Billie, and Mary Alice are retiring from their careers as assassins, tracking and killing terrible people.
However, it seems as though their organization is trying to kill them, and someone has placed a bounty on their lives. It's kill or be killed.
Can they figure out who is after them and why before it's too late? And, do they still have fight left in them?
If you are looking for books about middle-aged women with strong character development, this honestly isn't it.
However, Killers of a Certain Age is a cheesy-fun, plot-driven book that is sure to entertain and make you laugh.
Read Killers of a Certain Age: Amazon | Goodreads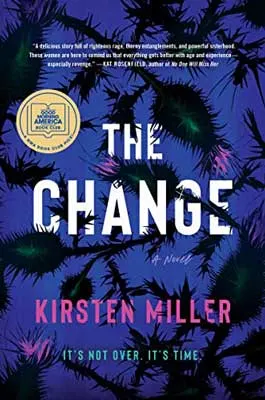 14. The Change by Kirsten Miller
One of our top books of 2022, Miller's The Change will tick many boxes for some Uncorked Readers.
First and foremost, it's one of the most empowering books with middle-aged heroines. You'll champion Harriet, Jo, and Nessa.
Second, this engrossing murder mystery has our favorite paranormal and fantastical elements: ghosts and witches.
Nessa can see ghosts who need her help, including finding their bodies and killers. Jo has fiery superhuman strength, and eccentric Harriet is a true witch and punisher.
When a teenage ghost contacts Nessa, the women join forces to uncover her killer.
Something bad is happening on the rich side of town, and they open up quite a can of worms.
A story about friendship, these women are not afraid to discuss menstruation, sex, menopause, and failing marriages.
You might also enjoy these kick-butt women in historical fiction.
Travel with even more New York-set books.

Read The Change: Amazon | Goodreads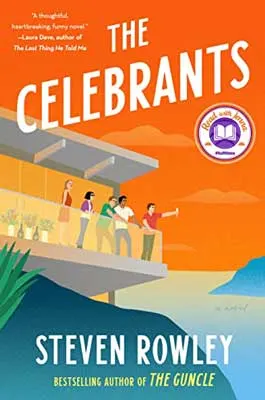 15. The Celebrants by Steven Rowley
While we try not to have too many books from the same author featured in one article, we could not leave 2023 release The Celebrants off of our books with middle-aged protagonists reading list.
It's far too good (and important) to skip, just like The Guncle.
Plus, these characters face many of the issues we worry about in middle age: parents dying, cancer, mental health, missed opportunities, changing careers, romance, and more.
A modern-day ode to the movie The Big Chill – one of those classic best friends films – five friends reunite whenever needed to perform each other's living funerals – a re-set as well as life-affirming event.
This pact began with the death of their friend in college, possibly by suicide.
There are rescued kittens, a hilarious skydiving scene, swimming with the sharks, and OK, maybe some drug usage. No one is perfect.
Rowley examines the core of who we are as we age and the friendships we make with grace, humor, and humility.
If you love friendship books, The Celebrants is a must. Just have those tissues ready.
Read The Celebrants: Amazon | Goodreads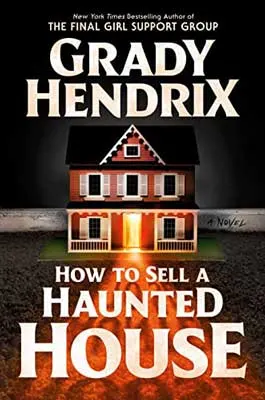 16. How To Sell A Haunted House by Grady Hendrix
For books about middle-aged women, Louise is technically 39.
However, the issues she faces – handling her parents' estate upon their deaths, overcoming generational trauma and lies, co-parenting, and family drama are all quite fitting themes for this reading list.
When Louise's scatter-brained, spoiled brother Mark calls informing her their parents are dead, she honestly doesn't want to head back to South Carolina to their childhood home.
The house is full of stale air, bad memories, and creepy AF puppets and dolls that her mom adored and used for her puppet ministry.
It doesn't help that these dolls are alive and evil… there's even an imaginary killer dog. Plus, did her parents really die in a car accident? What happened?
While Louise and Mark face the conflicts of dividing up and selling a home – even with wills in place – nothing can prepare them for the fact that something wants them dead.
And you certainly cannot sell a haunted house as is and expect to get a lot for it. Can they put aside their differences and forgive each other before it's too late?
Hendrix never disappoints in off-the-rails and suspenseful storylines, scary haunted house novels, and horror books packed with meaning.
While not all parts of the book were for us, we'd highly recommend it, especially if you are about to enter a new decade. You also might find yourself thinking, "what the f."
Plus, it's a strong read about brother-sister relationships.
Read How To Sell A Haunted House: Amazon | Goodreads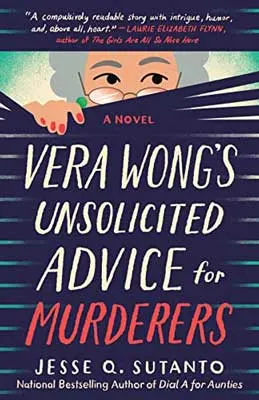 17. Vera Wong's Unsolicited Advice for Murderers by Jesse Q. Sutanto
Chances are you've heard the hype about one of the best books with middle-aged heroines. At 60, Vera Wong is quite unforgettable, especially with her meddlesome and hilarious antics.
Vera Wang's World-Famous Teahouse hasn't seen much excitement until she finds a dead body on the floor – and tampers with police evidence. Someone has been watching too much CSI…
This once lonely old woman quickly turns into a lead private eye, determined to find the killer. Vera rounds up her suspects, slowly befriending each of them.
However, she really hopes her new friends aren't actually guilty. Can Vera crack the case, and what happens when she goes too far?
An endearing story about aging, we will happily frequent Vera's tea shop. And like Vera, we hope to grow wiser as we age. The community she builds will make your heart swell.
If you enjoy traveling to San Francisco's Chinatown in Vera Wong's Unsolicited Advice for Murderers, find even more books based in California.
Read Vera Wong's Unsolicited Advice for Murderers: Amazon | Goodreads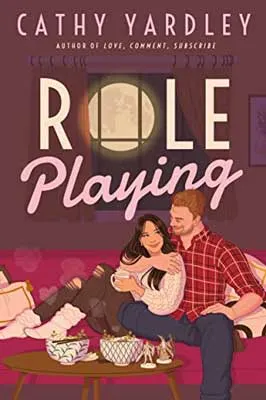 18. Role Playing by Cathy Yardley
TWs: misogyny, cursing, homophobia, aging parents
It's not too often that we come across a book about online gaming – and one where women are kicking butt.
Maggie – also known as Bogwitch – joins an online guild since she has become a hermit empty nester; her son worries about her, and she wants to set a good social example for him.
Maggie immediately forms a connection with the guild's leader, Otter (Aiden), who she assumes is a college-aged student.
Ironically, he thinks she's an octogenarian – until they meet in person. Come to find out, they are around the same age and deeply attracted to each other. Albeit also terrified.
Maggie hasn't dated since her last marriage, and Aiden is struggling to understand his sexual identity. He's also trying to help his aging mother while navigating heartbreaking family drama.
Role Playing is one of those queer books about middle-aged characters that received extremely polarized reviews.
You might not love the over-explanation of LGBT+ terms, which some felt pathologized Aiden's character.
However, just as Maggie explains sexual identities to help Aiden discover who he is and how he loves, maybe others will find it just as helpful. Their romance isn't flawless, which is the point. It's honest and sincere.
Read Role Playing: Amazon | Goodreads
Grab your favorite books with older characters here:
Save These Books With Middle-Aged Protagonists For Later: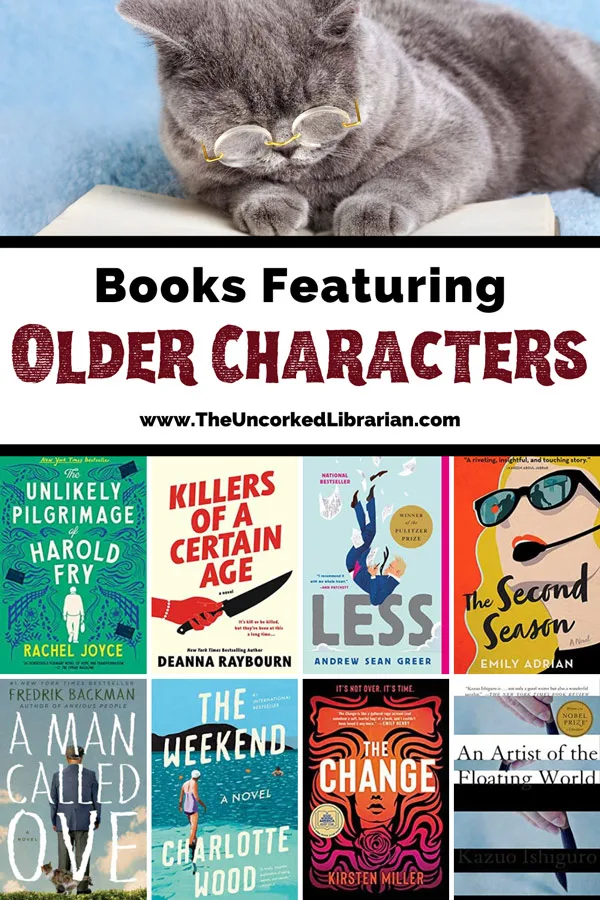 What are your favorite books with middle-aged heroines?
What books with older characters do you love and recommend? Let us know in the comments!
This reading list is perfect for our 2023 Reading Challenge.