If you are a feminist or history lover, travel across the world with these inspiring and powerful women in historical fiction.
Do you love reading books about women in history? Below, find some pretty badass female heroines inspired by real-life women or events.
However, not all of these women existed in person, although we might wish that they did.
Explore fantastical, biographical, and time-traveling books filled with inspiring women in historical fiction set around the globe.
Some of these titles will take you back centuries in time while others will offer up more contemporary histories.
We've got a little something for everyone, too: romance, indie, mysteries, WW2 books, books about racism and slavery, and political fiction. Let's get started!
Afterward, don't miss our favorite WWII historical fiction novels.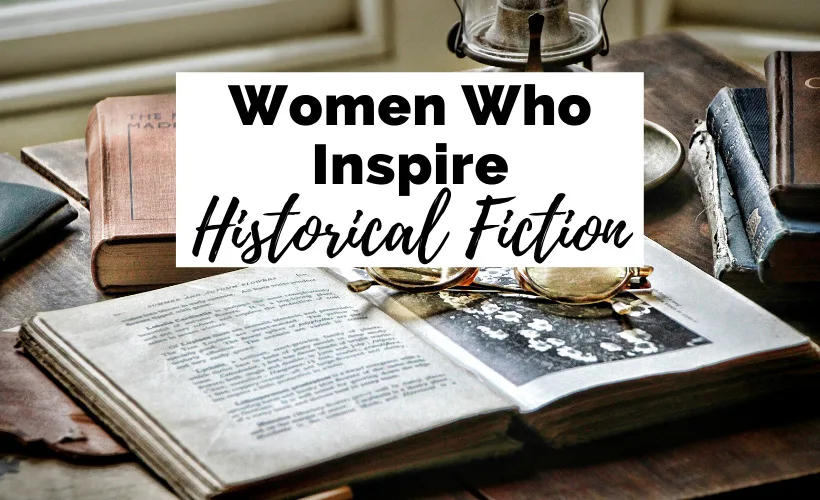 Grab some of these great books here: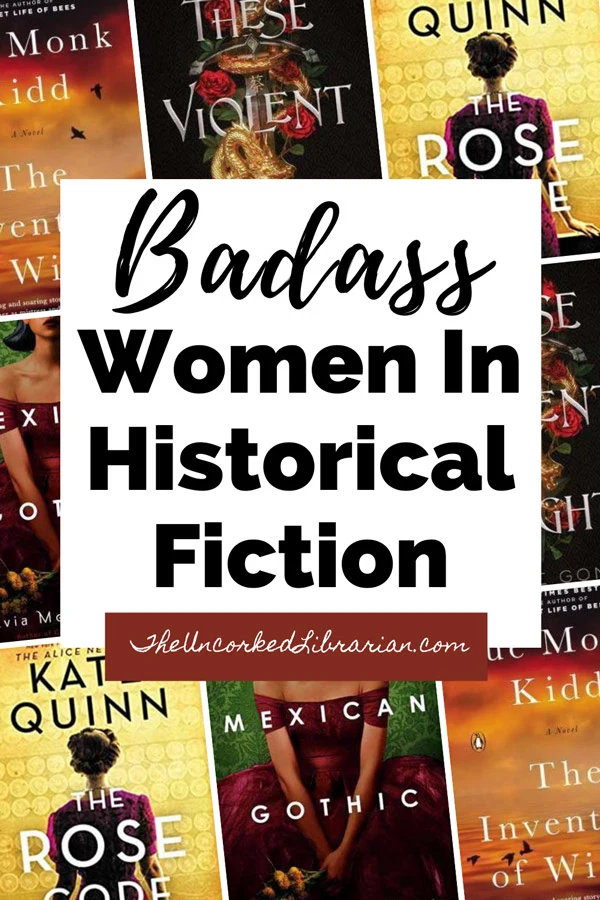 Courageous Women In Historical Fiction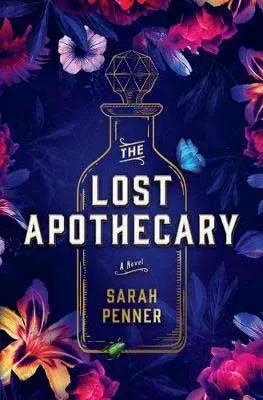 TUL Rating: 5-Stars
Amazon | Goodreads
Let's start off this list with a bang: how about a woman apothecary that poisons men who cheat on or abuse their wives? Nella will enchant you. Just don't drink anything from her.
Based loosely on the truthful accusations of women poisoning men in the 18th and 19th centuries, Penner weaves a story of modern-day London versus the scorned women of the 18th century.
Don't get me wrong, serial killers are not inspiring — but Caroline's story of living her truest life is uplifting.
Caroline is caught in a suffocating and manipulative marriage. When her husband cheats on her, she heads off to their London honeymoon alone where she stumbles upon a glass vial.
Following her love for research and daring women from the past, that little vial scoops up Caroline into an age-old mystery, changing her future. Read more→
TUL Rating: 3.5-Stars
Amazon | Goodreads
For YA lovers, don't miss beautiful but dangerous upcoming gang leader, Juliette Cai. These Violent Delights is a multicultural Romeo and Juliet retelling set in Shanghai, China in the mid-1920s.
Since returning from America, Juliette Cai is trying to avoid her family enemy and true love, Roma Montagov.
They have quite a few issues to work out since Roma betrayed her, leading to the death of her beloved nurse.
With a mysterious and deadly monster plaguing the streets of Shanghai, the Communist Party moving in, and racist European foreigners trying to carve out their piece in the country, Juliette and Roma decide to team up to go up against them all. Read more→
Join The Uncorked Reading Challenge Today
---
Travel around the world with the Uncorked Reading Challenge. Get the best book and movie recs straight to your inbox. Sign Up Now.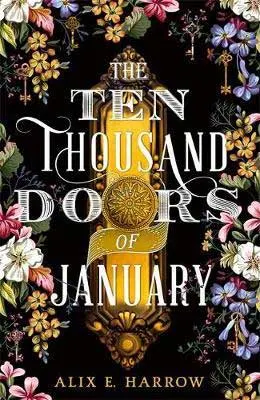 TUL Rating: 3.5 to 4-Stars
Amazon | Goodreads
For one of our quarterly group reads in Uncorked Readers — P.S. Feel free to join us any time for book discussions and to share Uncorked Reading Challenge book suggestions — we voted on The Ten Thousand Doors Of January.
I won't lie: this book has sloggy parts, but it is truly unlike anything you will ever read.
Plus, everything comes together in the most satisfying way, and you'll champion January and her love for stories.
Mixed with fantasy, this unique multicultural, travel-across-realms tale will transport you to the 1900s as January Scaller uncovers secret doors while attempting to find and save her family.
For strong women in historical fiction, travelers will love January's stamina and Jane's warrior vibes.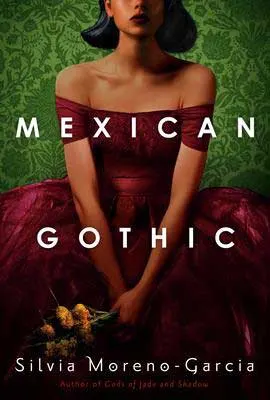 TUL Rating: 4-Stars
Amazon | Goodreads
For diverse literature, strong female leads, a vibrant Mexican novel, and one spooky haunted house, don't miss Noemí Taboada in the gothic horror novel, Mexican Gothic.
Set in the 1950s in the Mexican countryside, Noemí travels to High Place to save her mysteriously ill cousin, Catalina.
This mansion is oozing with cursed death and is determined to take Noemí out.
Find dazzling gore paired with brilliant golden darkness and ghosts perfect for seriously creepy book lovers. Read more→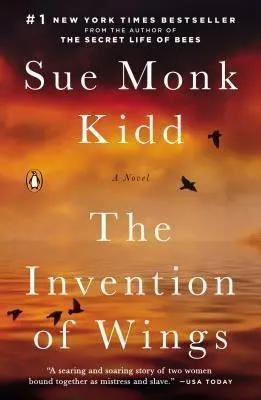 TUL Rating: 4-Stars
Amazon | Goodreads
Inspired by historical figure Sarah Moore Grimké, an American abolitionist, uncover a moving story about women's liberation and empowerment.
Hetty, a slave, is gifted to Sarah as a birthday present. Told through both women's perspectives and over the course of decades, readers fall into the Deep South against the backdrop of slavery and women's rights.
More Women's Historical Fiction From Sue Monk Kidd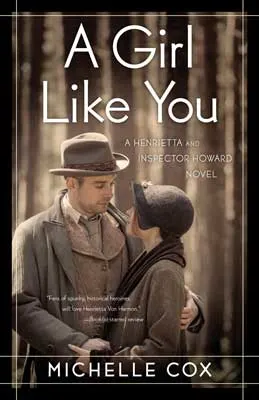 TUL Rating: 4-Stars
Amazon | Goodreads
If you are looking to read more indie press books or love women historical fiction detective series, Henrietta Von Harmon will speak to you.
Head to Chicago in the 1930s in A Girl Like You by Michelle Cox — the first in The Henrietta and Inspector Howard series.
After her father's suicide, Henrietta must support her family. Lying to her mother, Henrietta takes on odd jobs at bars and dance halls.
With the death of the floor matron, Henrietta finds herself working closely with a handsome detective to solve this murder mystery.
Escape to seedy Chicago in the 1930s amidst the backdrop of the Great Depression. Uncover what it means to be a woman, and cheer along for Henrietta with her eccentric gaggle of lovable friends.
Henrietta is by no means a damsel in distress. Read more→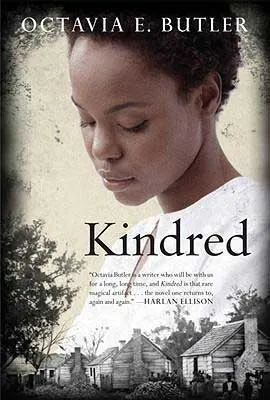 TUL Rating: 4-Stars
Amazon | Goodreads
If you are looking for strong women in historical fiction as well as time travel books, don't miss Octavia Butler's Kindred – a book about slavery and racism.
It's 1976 and Dana is celebrating her 26th birthday in California when she suddenly finds herself in the Antebellum South.
Dana stumbles upon the plantation owner's son, who she must save from drowning. The next thing Dana knows, though, there is a gun in her face.
Dana jumps back and forth between the times, finding herself in slave quarters with her life always in peril.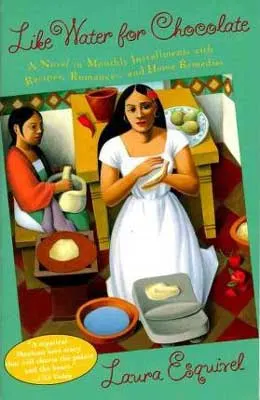 TUL Review: 4-Stars
Amazon | Goodreads
In the translated novel, Like Water For Chocolate, meet Tita De La Garza. She is the youngest daughter in her Mexican family, which means that she is forbidden to marry.
Her true love, Pedro Muzquiz, marries her older sister to stay closer to her.
A story filled with forbidden love, magical recipes, and heartbreak during the Mexican Revolution, Tita and Pedro must find each other over the course of a lifetime through marriages, children, and death.
This historical fiction book recommendation is a treat if you covet foodie fiction novels. Like Water For Chocolate is also a fabulous Mexican movie to watch.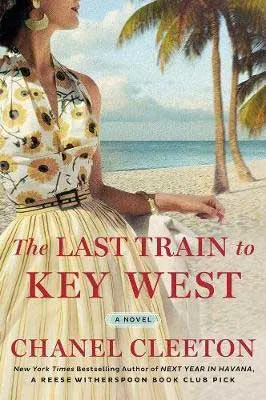 TUL Review: 5-Stars
Amazon | Goodreads
The Last Train To Key West is a must-read historical fiction novel featuring powerful, take-charge women. This is also one of our favorite books set in Florida.
Pregnant Helen must escape her abusive marriage. Mirta has a new mafia-tied husband through an arranged marriage for the good of her family. Elizabeth wants to find her veteran war brother to escape being married to a criminal.

Their lives collide during Florida's deadliest hurricane in the mid-1930s on Labor Day weekend.
Uncover multiple romances and an unputdownable narrative. You do not have to read the first two in the series. Read more→
A few more inspiring women in historical fiction books include: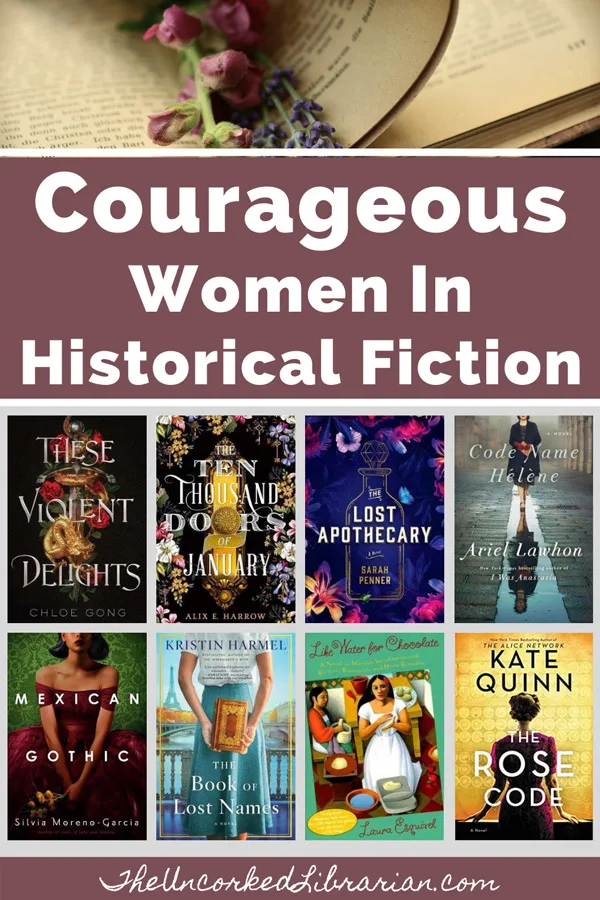 Women In WWII Historical Fiction That Kick Serious Butt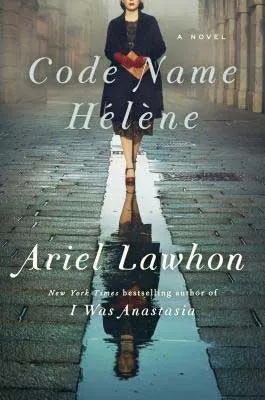 TUL Rating: 4-Stars
Amazon | Goodreads
A newer biographical and WWII historical fiction release, meet Nancy Wake, a civilian transformed into a war hero and spy. You might know her as White Mouse, Hélène, Duckie, and Madam Andreè.
An Australian living in Paris, Nancy jumps out of planes with her red lipstick and converts a truck into an ambulance all to fight in WW2.
Nancy is chosen to help lead the French Resistance with British aid. She is responsible for saving thousands of people's lives.
Did I mention that she does all of this with a 5-million Franc bounty on her back? Plus, find romance, a sweet pups named Picon, and the best way to outdrink the men in your life. Read more→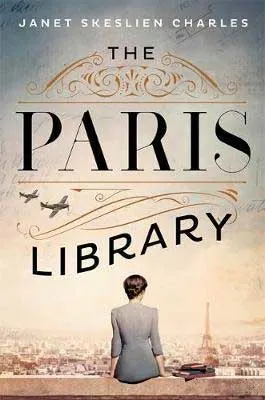 TUL Rating: 4-Stars
Amazon | Goodreads
For some seriously nerdy kick-butt women in historical fiction, nothing is better than inspiring librarians.
Based on a true story, meet the librarians at The American Library in Paris that join the French Resistance.
Risking their lives, they bring the power and comfort of words and books to soldiers as well as their Jewish patrons.
Paired with an alternating storyline of a young girl growing up in Montana in 1983, readers watch as one woman tries to move forward from her past while another is hoping to build a strong and loving future. Read more→
Travel to France with even more books about Paris, and explore the best books about books.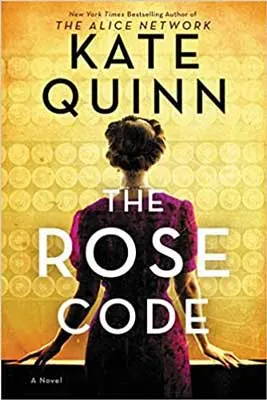 TUL Rating: 5-Stars
Amazon | Goodreads
Inspired by the true stories of women military code breakers during WW2 and the ultimate friendship novel, meet three very different women that come together for the same goal: to defeat Hitler in the war.
My favorite character is Osla, a ritzy but mostly woke socialite and feminist with an uncanny ability to woo a prince in a boiler suit.
Watch as WW2 and alleged betrayals destroy this once tight female friendship.
When the women reunite — with one placed in an asylum on the brink of exposing a traitor — they must crack one more code as Britain prepares for a royal wedding.
They also host a book club on their job site — what's not to love, especially if WW2 books or books with a shade of red in the title are your jam? Read more→
More Kick-Butt Women In Historical Fiction From Kate Quinn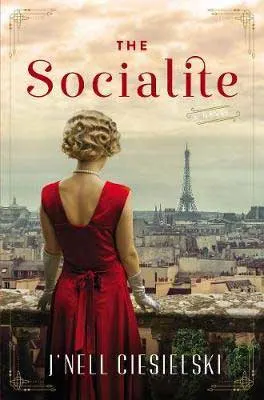 TUL Rating: 4.5 Stars
Amazon | Goodreads
If you are more of a romance reader looking for historical fiction with powerful women, grab The Socialite, a story about a high society woman helping in the French Resistance.
Kat's well-to-do father sends her off to Paris to retrieve her runaway sister, Ellie. A mistress to a vile Nazi soldier, Kat has her work cut out for her.
Unbeknownst to Kat, her father has paid Barrett Anderson — a now Scottish bartender and French Resistance fighter — to safely return both sisters.
Kat and Barrett begin to fall for each other, but what happens when Kat learns about Barrett's true intentions? Read more→
More From J'nell Ciesielski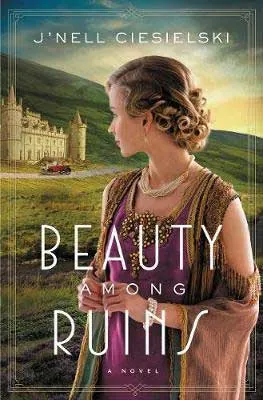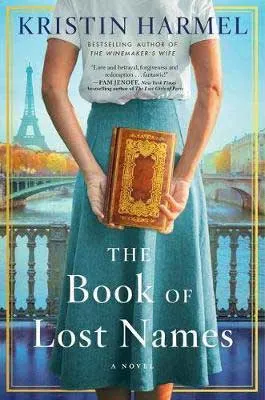 TUL Rating: 5-Stars
Amazon | Goodreads
Historical fiction, bookshops, WW2, and librarians…I cannot get enough. For inspiring women in historical fiction based loosely on the real-life WW2 document forgers, meet Eva Traube Abrams, a retired librarian.
With the modern-day discovery of a mysteriously coded book – Eva's book – that the Nazis had confiscated, Eva revisits her past during WW2.
As part of the French Resistance, Eva forged identity documents for children to cross the border into neutral Switzerland, giving up the chance to save her own family.
This special book holds their names. Find romance and themes of family and patriotism.
Read even more books about inspiring librarians.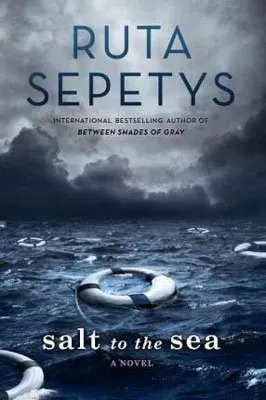 TUL Rating: 4.5-Stars
Amazon | Goodreads
A YA WW2 book and one of the best fictional books about Poland for teens, you'll cheer for and cry over Joana and Emilia's stories.
Joana is a carry-over character from Sepetys's Between Shades Of Gray. A young Lithuanian and multilingual nurse, Joana helps a group of new friends as they flee to safety.
Emilia is a young Polish girl impersonating a dead Latvian woman to stay alive. Pregnant and scared, she has seen more atrocities than most.
With the Soviet army advancing on Hitler's fallen territory, refugees Emilia, Joana, and Florian scramble to catch safe passage to Germany.
They are headed toward the ill-fated Wilhelm Gustloff, which is immediately sunk by Soviet torpedos.
Along with Polish history, Salt to the Sea is a heart-wrenching and powerful book about the Baltics as well as ships. Read more→
A Few More WW2 Or Post WW2 Historical Fiction Books With Powerful Women
Who are your favorite leading ladies and women in historical fiction?
What historical fiction books with strong women inspire you? Let us know in the comments.
You May Also Enjoy:
WW2 Historical Fiction We Love
Travel Across Time With These Books
Favorite Books About WW2
Best World War 2 Books For Teens
Books If You Loved Mulan
This article was originally part of our 2021 Uncorked Reading Challenge.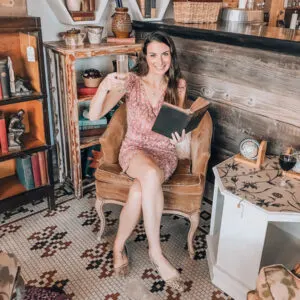 Christine (she/her) is the owner, lead editor, and tipsy book sommelier of The Uncorked Librarian LLC, an online literary publication showcasing books and movies to inspire travel and home to the famed Uncorked Reading Challenge.
With a BA in English & History from Smith College, an MLIS from USF-Tampa, and a U.S. Fulbright Fellowship in Christine's back pocket, there isn't a bookstore, library, or winery that can hide from her. Christine loves brewery yoga, adopting all of the kitties, and a glass of oaked Chardonnay. Charcuterie is her favorite food group.