36 Heartfelt WW2 Historical Fiction Books To Love
Do you enjoy reading WW2 historical fiction as much as we do? Explore the best WWII historical fiction books for adults and teens.
Here at The Uncorked Librarian, we specialize in diverse books that inspire travel.
We love WW2 historical fiction novels that transport us to different periods of time and locations, teaching us various perspectives about the war.
There are literally hundreds of World War II historical fiction books out there. Each year, we see more and more unique and captivating WWII stories publishing from around the world.
So, how do you pick the best WWII historical fiction books to read?
We'll share our favorite World War 2 historical fiction novels in indie, romance, bestselling fiction, and YA.
Our WWII historical fiction reading list includes WW2 books that our readers love and some that are on our most-anticipated WWII reading lists. We'd also love to know your favorites in the comments.
From more obscured histories and hidden voices to the classics, this book list will have something for everyone. Let's get started!
Don't miss our Master WW2 Books Reading List too.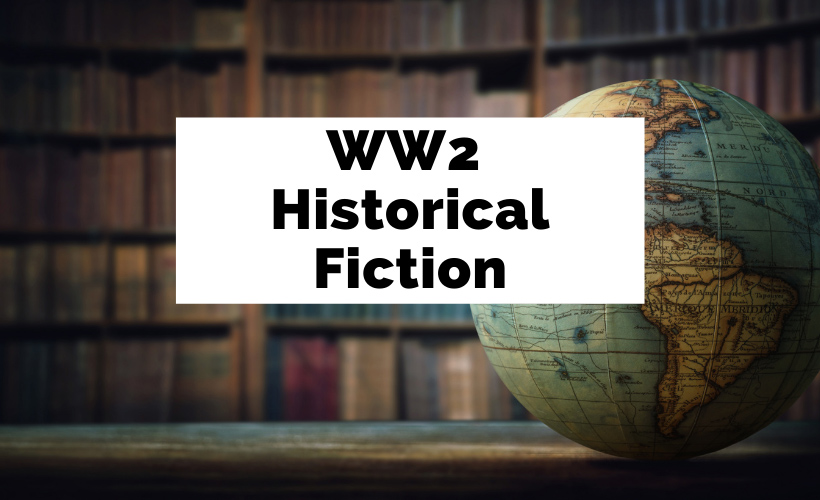 Grab your favorite WW2 historical fiction novels:
Best WWII Historical Fiction: Readers' Favorites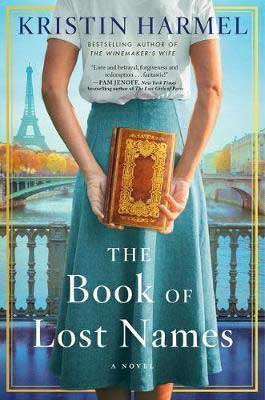 Based loosely on the document forgers that helped children escape the Nazis by crossing the Swiss border with new identity papers, find a historical fiction romance filled with danger, love, and family.
Eva Traube Abrams, a retired librarian, reads about the recent discovery of a mysteriously coded book – her book – that she assumed the Nazis had destroyed.
Recalling her past, courageous Abrams works her way to a heartwarming new future.
Read more books about fantastic librarians.
Save This WWII Historical Fiction Reading List For Later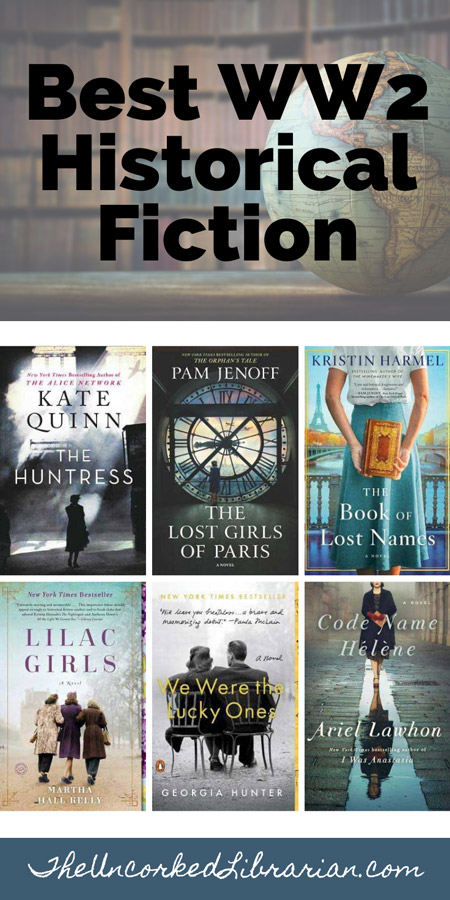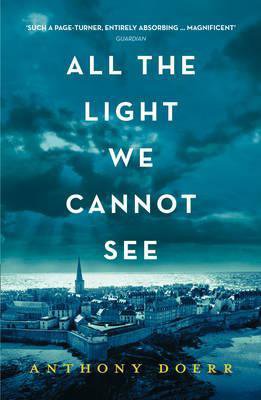 Winner of the Pulitzer Prize, a National Book Finalist, a 2023 book to movie, and one of the most recognizable books about WW2, Marie-Laure lives with her father; she has been blind from the age of six.
Her father builds a replica of their city to help her get around. Both are forced to flee to an uncle's home when the Nazis invade Paris.
Farther away in a German town, Werner is an orphan who joins Hitler's Youth. On an assignment to undermine the Resistance, Werner crosses paths with Marie-Laure.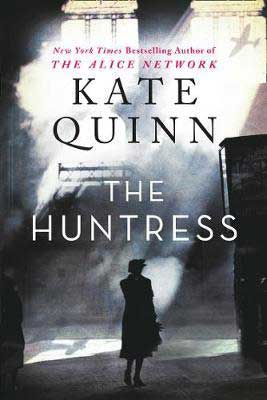 Named one of the best books in 2019, Nina Markova joins the Night Witches as the Nazis descend upon the Soviet Union. As all-female bombers, Markova is suddenly trapped on enemy soil.
With the famous Nazi murderer, The Huntress, on her tail, she might not survive. Markova joins forces with a British journalist to find The Huntress.
If you enjoy Kate Quinn, find her 2022 book release, The Diamond Eye, on our books on Ukraine reading list.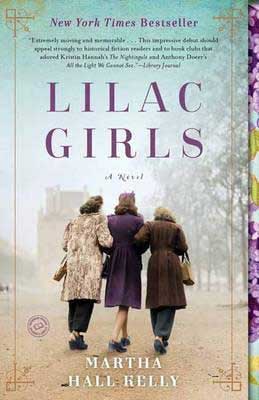 Another popular WW2 historical fiction novel, Caroline Ferriday works for the French consulate when the Nazis invade Poland and make their way toward France.
Meanwhile, Kasia, a Polish youth, is working for the Resistance as Herta, a German doctor, finds herself working in a male-dominated field filled with Nazis.
These three women's stories collide when Kasia is sent to a Nazi concentration camp for women.
Read more books with shades of purple in the title as well as more of the best fiction and nonfiction books about Poland.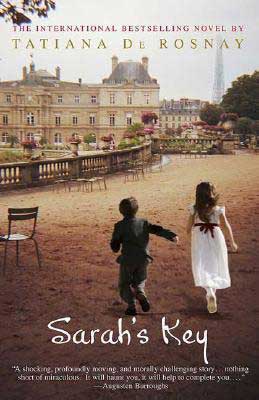 In 1942 in Paris during the Vel' d'Hiv' Roundup, the French police arrest 10-year-old Sarah. In an effort to save her brother, she quickly locks him in a cabinet – assuming she will be back.
Unfortunately, Sarah is deported. Flash forward to Paris in 2002 when reporter Julia Jarmond investigates this brutal period of time for a 60th-anniversary article.
As Julia runs into Sarah's stories, she begins uncovering secrets about Sarah's tragedy.
Uncover even more fiction and nonfiction Paris books.
Take The Uncorked Reading Challenge!
Travel around the world with our Uncorked Reading Challenge. Never be late to the party with unique new book releases. Get the latest movie and book lists straight to your inbox.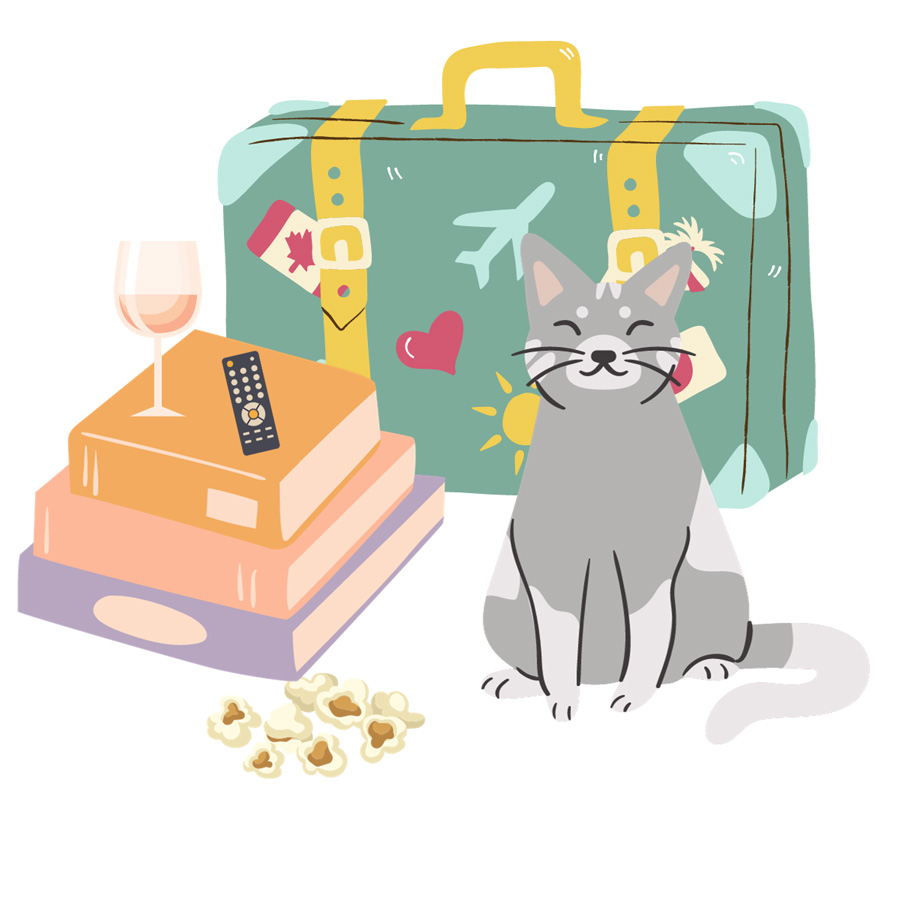 More Popular WW2 Historical Fiction
The Nightingale by Kristen Hannah – One of the most popular WW2 historical fiction books on this list and set in France in 1939, the Nazis take over Vianne's home. Meanwhile, Vianne's sister, Isabelle, joins the French Resistance. See how the war affects both sisters.
The Tattooist Of Auschwitz by Heather Morris – Biographical WW2 historical fiction, learn more about Lale Sokolov — a man who tattooed the arms of thousands of prisoners at Auschwitz-Birkenau.
Cilka's Journey (The Tattooist of Auschwitz Book 2) by Heather Morris – In 1942, Cilka is taken to Auschwitz-Birkenau Concentration Camp. She is only 16-years-old when the Commandant notices her beauty. When the camp is liberated, they send Cilka to a Siberian prison camp for sleeping with the enemy.
The Storyteller by Jodi Picoult – When Josef confesses his war sins to Sage, he asks her to help him end his life. Sage's grandmother, Minka, is a Holocaust survivor, and Picoult shares intersecting stories and various perspectives about WW2.
Atonement by Ian McEwan – In 1935, Briony's young mind witnesses and misunderstands a harmless event that changes the course of Robbie and Cecilia's lives.
The Alice Network by Kate Quinn – It's 1915/WWI and female spy, Eve Gardiner, is recruited to the Alice Network in France. Thirty years later at the end of WW2, Charlie St. Clair is hoping to find her missing cousin from WW2 Nazi-occupied France. Eve and Charlie's lives intersect in London, where they are both searching for answers.
WW2 Historical Fiction Based On True Stories & Real People
Newer WWII historical fiction based on a true story, uncover a captivating suspense novel about a French-German winemaker who poisons a case of Pinot Noir meant for the Nazis.
Detective Mads Molnar is trying to save his own life after helping a group of Jewish refugees flee to safety.
When a top Nazi commander tries to show off to his fellow countrymen, he has no idea the bottles are poisoned until it's too late.
Can Molnar secretly recover the bottles while saving his own skin? Find romance and themes of life and death in this fast-paced thriller and wine novel. Book Information→
Read even more novels featuring food, including another WWII historical fiction novel.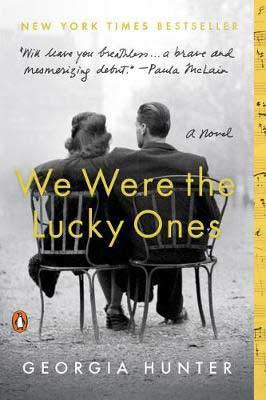 Based on a true story, this WW2 historical fiction novel follows the Kurc family. In 1939 in Radom, Poland on the brink of war, the Jewish Kurcs are not yet concerned about the war.
Very quickly, though, the family is forced apart with members fleeing, others hiding in plain sight, and some taking on the job's in the ghettos. Each character is based loosely on Hunter's own family members.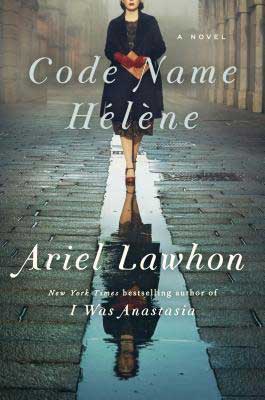 Another 2020 biographical historical fiction release, meet the woman responsible for killing an infamously savage Nazi, leading a covert part of the French Resistance with British help, and saving thousands of people's lives.
Nancy Wake jumps out of planes with her red lipstick and converts a truck into an ambulance, transforming from a civilian hero into a spy with a bounty on her back.
There is romance, her sweet dog Picon, and all of the intrigue of a woman who can outdrink the men. Book Information→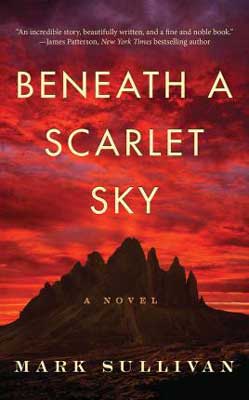 If you are looking for one of the most talked-about biographical WW2 historical fiction books, Beneath A Scarlet Sky follows the life of Pino Lella.
When Pino's family home in Milan, Italy is destroyed, he joins an underground resistance to help Jewish families escape into the Alps. It's here that he falls for Anna.
However, Pino's parents enlist him as a German soldier, and after an injury, he becomes the driver for General Hans Leyers, a powerful Nazi. Pino uses this as a chance to spy for the Allies and reunite with Anna.
More WWII Historical Fiction Inspired By Real Stories
The Prisoner's Wife by Maggie Brookes – Set in former Czechoslovakia, Izzy — a Czech woman — falls for a British Prisoner of War. They marry in secret and try to run for their lives. Once caught, can they survive? Book Information→
The Library Of Legends by Janie Chang – WW2 historical fiction based on a true story and Chinese history, Lian and a convoy of more than a hundred students, teachers, and staff walk a thousand miles to save a 500-year-old collection of books and stories deemed the 'Library of Legends.' Find even more books about books and libraries here. Book Information→
Woman at 1,000 Degrees by Hallgrímur Helgason and translated by Brian FitzGibbon – Based on the first Icelandic Prime Minister's granddaughter, don't miss this unique perspective about WW2. Read our full review→
WW2 Historical Fiction: Romance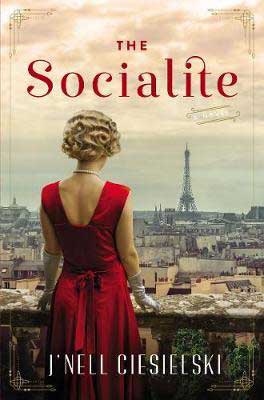 If you love WW2 historical fiction books with romance, head to France in The Socialite. Kat is sent to retrieve her naive sister, Ellie, in Nazi-occupied Paris.
Little does she know that their father has paid Barrett Anderson, a Scottish bartender who is actually part of the French Resistance, to protect these English debutantes.
As Kat starts to fall for Barrett as well as pull her sister away from a dangerous Nazi commander, Kat gets drawn into the deadly fight. Book Information→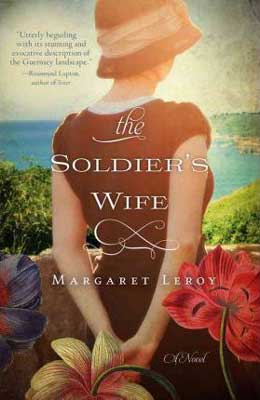 A WW2 historical fiction novel set in Guernsey, Vivienne de la Mare falls in love with a German soldier while her husband is away fighting in the war.
She must care for herself, two daughters, and mother on this isolated and heavily restricted island where it is becoming harder and harder to survive.
Food is running out, and Vivienne is caught up in a moral dilemma and love affair.
More World War II Historical Romance
Paris Never Leaves You by Ellen Feldman – Charlotte falls in love with a German soldier at her Paris bookshop, even though he is the enemy. Once safely in the U.S., she must confront the past to move on with her life. Book Information→
WW2 Historical Fiction: Mysteries, Thrillers & Suspense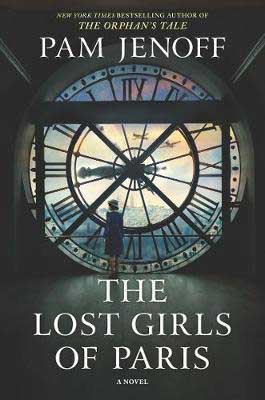 It's 1946 in NYC, and Grace Healey picks up a suitcase filled with twelve photographs of women.
The suitcase belonged to Eleanor Trigg, the head of a secret group of women agents sent from London to parts of Occupied Europe during World War 2.
Grace is determined to uncover the mystery behind these women since none of them ever returned home. The Lost Girls Of Paris is also WW2 historical fiction inspired by a true story.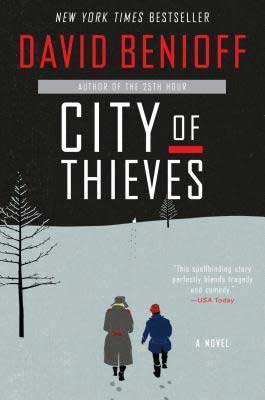 When the Nazis siege Leningrad, they arrest Lev Beniov.
Lev finds himself in a cell with Kolya, and if they can acquire a dozen eggs for the Soviet colonel's daughter's wedding cake, they may leave with their lives.
A New York Times bestseller, City of Thieves is a WW2 historical fiction coming-of-age story.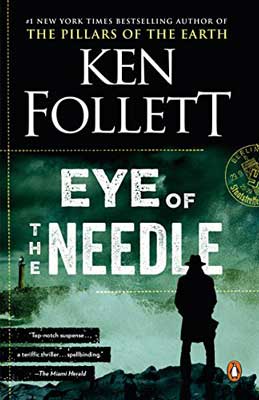 In 1944, the Allies are covering up their upcoming invasion plans. However, the Nazi's professional killer and undercover agent, The Needle has figured out their scheme while also blowing his cover.
On his way to warn the Germans — with the Allies following — he falls for an Englishwoman.
More WW2 Historical Thrillers, Mysteries & Suspense Novels
N or M? by Agatha Christie – Part of a series and the only Agatha Christie novel about WW2, Tommy and Tuppence Beresford, two WW2 spies, are sent on a mission to find N and M at a seaside hotel.
Best Post–WWII Historical Fiction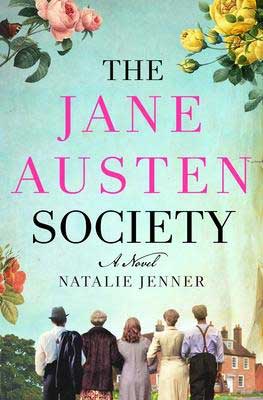 It's the end of WW2 in a small English town obsessed with Jane Austen. A group of eccentric misfits is determined to save her legacy and home, forming a club.
Similar to The Guernsey Literary And Potato Peel Society, watch as this lovable gaggle of characters overcome their pasts and romances bloom.
Read even more fantastic books about friendships.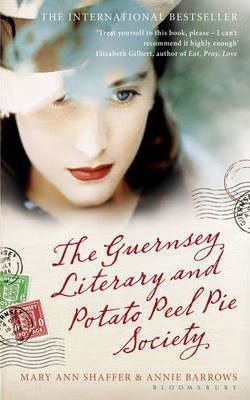 With the end of World War 2 in 1946, Juliet desperately needs inspiration for her next book.
She heads to Guernsey where she learns about a group of people who formed The Guernsey Literary and Potato Peel Pie Society during the war.
As she uncovers this community's secrets and their struggles, Juliet gains more than just a story for her novel.
The Guernsey Literary And Potato Peel Society also makes for a great romantic British movie to watch.
More WW2 Historical Fiction Set After The War
The Dutch House by Ann Patchett – At the end of World War 2, Cyril Conroy builds a real estate empire, including purchasing the Dutch House for his wife in Philly. Little does he know, this home will destroy his family. Set over the course of 50 years, watch a family struggle to overcome the past, hardship, and an unsuspecting future.
Indelible by Adelia Saunders – Set in modern-day Paris, flashback to post-Soviet Lithuania. Magdalena can see people's truths tattooed across their faces and foreshadow their futures. Explore more about the effects of war through a variety of perspectives. See our Indelible review on TUL→
Indie WW2 Historical Fiction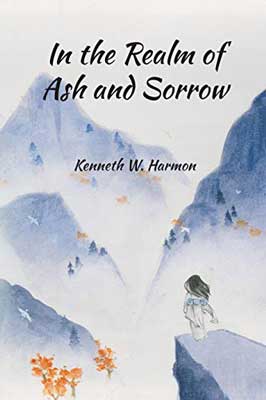 One of the most captivating and poignant indie WW2 historical fiction books of 2020, head to Japan right before the bombing of Hiroshima.
Micah Lund dies over Japan when his bombing plane crashes. His spirit cannot move on, and he begins learning about as well as falling in love with the 'enemy' that he's been attacking. Book Information→
Read even more books set in and about Japan.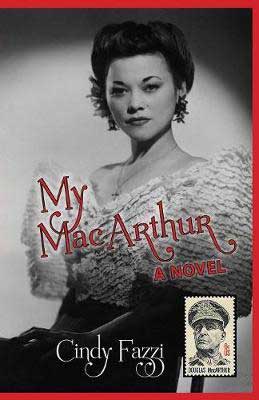 Indie published and a book about the Philippines, don't miss the fiery and secret relationship of Douglas MacArthur and his Filipina lover, Isabel Rosario Cooper.
Based loosely on fact, MacArthur cannot stay away from Cooper, even with the racial and class barriers of the time.
A relationship that was never going to survive, Fazzi gives voice to the overshadowed Cooper. Read our complete My MacArthur review→
More Indie WW2 Historical Fiction
Artist, Soldier, Lover, Muse by Arthur Hittner – Another biographical indie WWII historical fiction novel based loosely on artist Harold J. Rabinovitz (1915-1944), watch artist Henry Kapler fall in love. Read our review of Artist, Soldier, Lover, Muse→
YA World War II Historical Fiction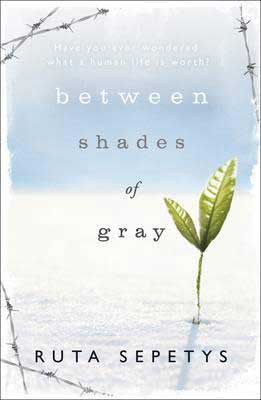 Along with her mother and brother, fifteen-year-old Lina is crammed into a crowded train headed for a Siberian work camp.
Taken from their Lithuanian home, Lina is separated from her father and tries to contact him via her drawings.
Sepetys is most known for her WW2 historical fiction novels that shed light on lesser-known stories and the effects of war on children.
If you love Ruta Sepetys, head to Lithuania, Latvia, and Estonia with these Baltic Books.
YA World War II historical fiction set in Germany and narrated by Death, Liesel steals a book during a Nazi book burning.
Her foster family soon takes in a Jewish friend, Max, hiding him in the basement.
Throughout the war, Liesel continuously witnesses death after death and begins writing her own story. She forms friendships and finds the true meaning of freedom and love.
Because the story is told from Death's perspective, though, we know that this will be one of the sadder titles on this reading list. Read more→
Best YA WWII Historical Fiction
The Boy in the Striped Pajamas by John Boyne – A WW2 historical fiction book that you can read in a day, 9-year-old Bruno befriends a young boy in 'striped pajamas' on the other side of a fence. Bruno has no idea that his Jewish friend is at a concentration overseen by his father. Through the boys' eyes, watch the effects of war on innocent children.
Salt To The Sea by Ruta Sepetys – The largest maritime disaster in history, more than 9,000 refugees – mostly women and children – will drown on the Wilhelm Gustloff. Through 4 European youth's perspectives, watch as they struggle to survive. Read our full Salt To The Sea Review→
Save This Reading List For Later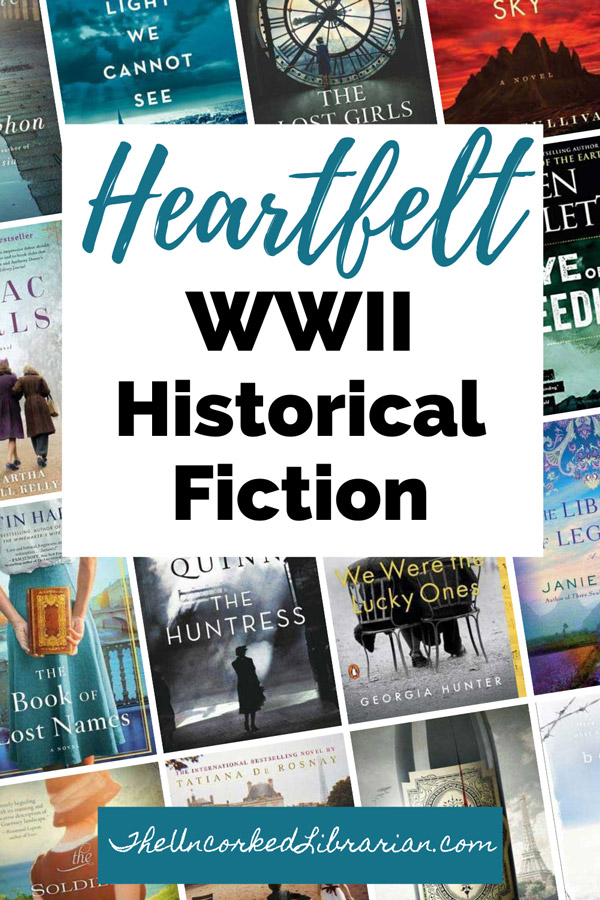 What are your favorite WW2 historical fiction books?
What are the best WWII historical fiction books that you've read? Do you prefer World War 2 romance, books based on true stories, biographical WW2 historical fiction, or mysteries and suspense novels? Are there any WW2 historical fiction books that you didn't enjoy as much? Please let us know in the comments.
World War 2 & Historical Fiction Book Lists You May Also Enjoy:
Favorite Books About WW2 Around The World
Holocaust & World War 2 Books For Teens
Inspiring Women's Historical Fiction Books To Read Now
Books For Time Travel Lovers
New 2021 & 2020 WW2 Books
Most-Anticipated 2021 World War 2 Book Releases
World War 2 Books Releasing in Winter & Spring 2020
Summer 2020 WWII Novels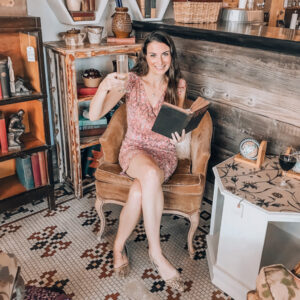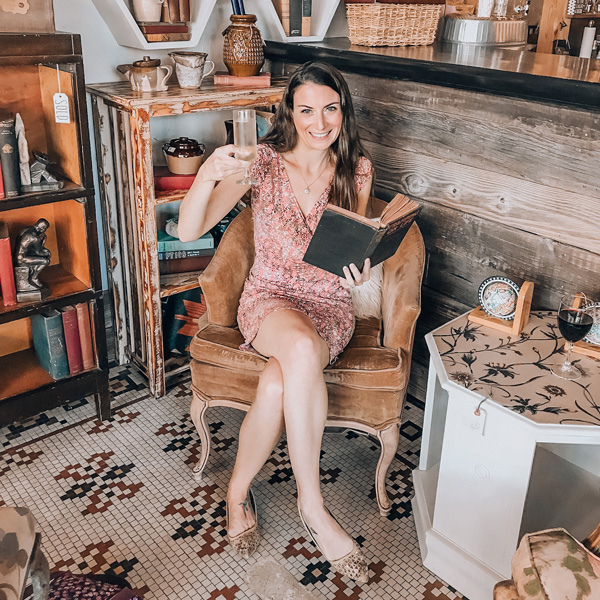 Christine (she/her) is the owner, lead editor, and tipsy book sommelier of The Uncorked Librarian LLC, an online literary publication showcasing books and movies to inspire travel and home to the famed Uncorked Reading Challenge.
With a BA in English & History from Smith College, an MLIS from USF-Tampa, and a U.S. Fulbright Fellowship in Christine's back pocket, there isn't a bookstore, library, or winery that can hide from her. Christine loves brewery yoga, adopting all of the kitties, and a glass of oaked Chardonnay. Charcuterie is her favorite food group.