What are compelling Filipino books to add to your TBR pile? Uncover the best books about the Philippines to read before you go.
From courageous women and pirate curses to Jesuit priests solving murder mysteries, what books on the Philippines should you read before you go?
You'll find themes of coming-of-age, familial relationships, war, politics, and the power of connection throughout our books set in the Philippines reading list.
Plus, uncover some of the best books about the Philippines for WW2 and historical fiction lovers as well as Filipino novels for short story and poetry lovers. Find beach-ready romance and noir thrillers.
We hope that these books set in the Philippines will not only transport you there but teach you more and enhance your trip — or armchair travels.
So, what books should you read before traveling to the Philippines? Which novels about the Philippines do we and our readers recommend? Let's get started!
Read across Asia with these books.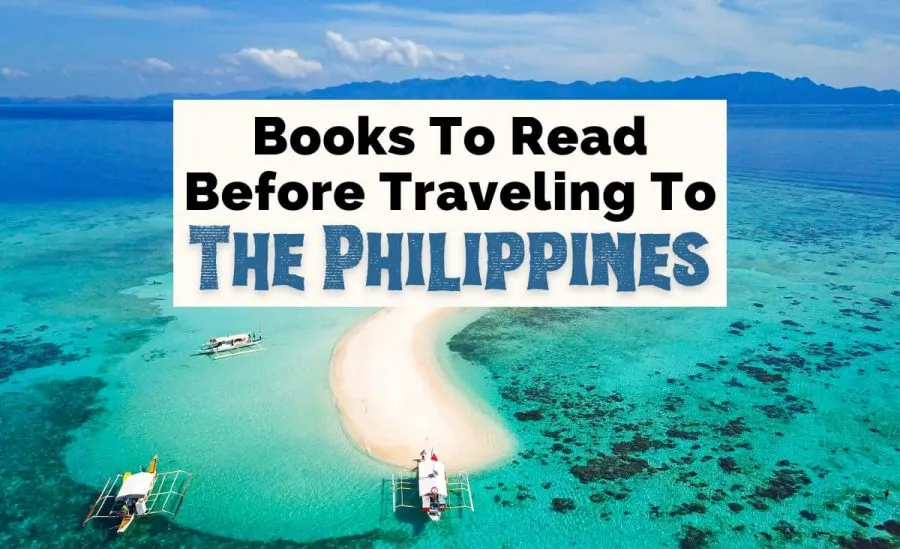 Grab your favorite Filipino books here:
15 Best Books About The Philippines
By Dagney McKinney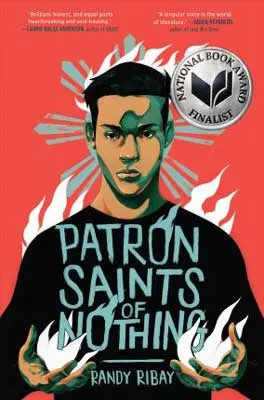 1. Patron Saints of Nothing by Randy Ribay
Filipino teenager Jay Reguero is killing time in his final semester of school until he can head off to the University of Michigan when he gets the sudden news of his cousin Jun's death.
On top of dealing with that, what's also unusual is how Jay's family won't talk about his cousin with him. Jay and Jun were childhood best friends.
Jay wastes no time in heading out to the Philippines to uncover the truth of Jun's death. Supposedly he died as a result of President Duterte's war on drugs, but that's not the cousin Jay remembers.
Could he really be involved in such things?
This coming-of-age/coming-of-culture journey is perfect for those looking for Filipino novels that delve both into the country's rich culture and the darker issues it suffers from today.

Buy Patron Saints of Nothing On Amazon | Add To Goodreads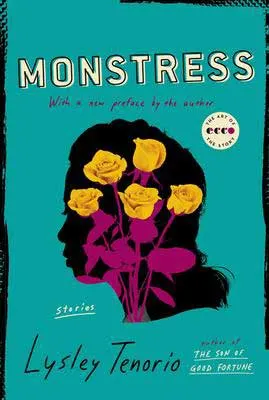 2. Monstress by Lysley Tenorio
Lesley Tenorio's collection of short stories follows characters from all walks of life. Encounter B-movie directors, faith healers, child superheroes, leper colony patients, the Beatles, and more.
Monstress is equal parts imaginative, heartbreaking, vivid, and intimate – but never boring. Each story has a strong emphasis on character.
The reader can make strong connections to protagonists that they have very little time with compared to those that can be found in a full-length novel.
Each story covers a different aspect of this Filipino book's main themes: family, isolation, longing, and the connections we make to people both familiar and unknown.
Of the collection, "Superassassin" is a particular highlight. The story manages to accurately convey what a child narrator would sound like.

Buy Monstress On Amazon | Add To Goodreads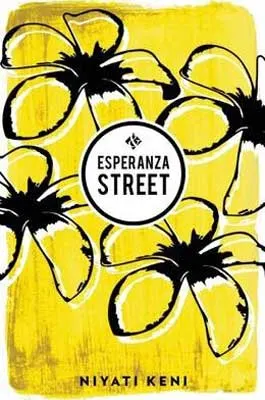 3. Esperanza Street by Niyati Keni
Through a series of vignettes, Esperanza Street tells the story of life in a port town in the Philippines through the eyes of young Joseph.
At the beginning of the story, he is sent to be the houseboy of Mary Morelos, a formerly rich widow. She lives in a three-story Spanish colonial house at the top of the eponymous Esperanza Street in the town.
The lyrical writing style goes well with the poetic prose. As the community gradually collapses around them, there is still humor and positivity to be seen, even as the inhabitants strive to survive and make the best of things.
These kinds of books about the Philippines give a subtle yet realistic glimpse into a culture many may not be fully acquainted with.

Buy Esperanza Street On Amazon | Add To Goodreads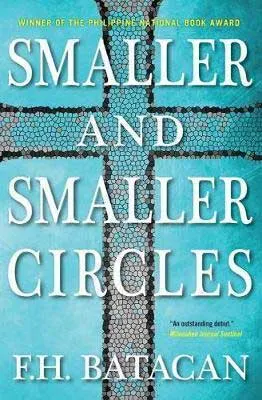 4. Smaller and Smaller Circles by F.H. Batacan
Manila, 1997: In one of the poorest neighborhoods of a city with not enough law enforcement to go around, it's up to two Jesuit priests to put their forensic skills to good use to protect the weak and vulnerable.
Enter Fathers Gus Saenz and Jerome Lucero. They take it upon themselves to investigate the recent murders of young boys whose mutilated bodies are turning up in dump heaps across the district of Payatas.
Smaller and Smaller Circles is regarded as the first Filipino crime novel. To be honest, this noir mystery thriller certainly shows that crime books on the Philippines belong up there with the best of them.

Buy Smaller and Smaller Circles On Amazon | Add To Goodreads
Join The Uncorked Reading Challenge Today
---
Travel around the world with the Uncorked Reading Challenge. Get the best book and movie recs straight to your inbox. Sign Up Now.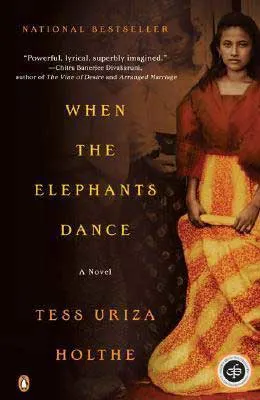 5. When the Elephants Dance by Tess Uriza Holthe
In February of 1945, as American and Japanese forces clash over possession of the Philippine Islands, a family hides with their neighbors in the cramped cellar of a house a few miles from Manila.
Only leaving their "sanctuary" for food, water, and medicine, they try to wait out the conflict by telling each other stories and fairytales from Filipino legends. These tales temporarily transport them away from danger into worlds of magic and wonder.
This historical fiction novel is told from the perspectives of three different characters: 13-year-old Alejandro, his 17-year-old sister Isabelle, and the guerilla fighter Domingo. Each receives their own section of the book.
This is one of the best Filipino novels for anyone who also loves WWII historical fiction.
Despite not covering a large timescale, Filipino books written like this one could be considered similar to some of the mainstream wartime epics.
Such is the power and scope of the narratives of both the main plot and the tales told by the characters.

Buy When The Elephants Dance On Amazon | Add To Goodreads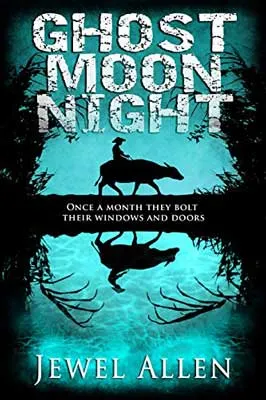 6. Ghost Moon Night by Jewel Allen
When pirates are caught trying to steal boats in the small Filipino town of Dasalin, they are left to die on the beach as punishment. But unfortunately for the residents of the town, before they died, they left a curse upon the village.
Dasalin may be haunted by flying, undead creatures known as langbuan on every night when the moon does not show itself – the Ghost Moon Night.
These langbuans are a combination of zombies and aswang – creatures from Filipino culture that suck the heat out of humans as a vampire would suck blood.
17-year-old Antonio Pulido has grown up under the curse and strives to protect his loved ones from the langbuan. He knows there is a secret that can finally end the curse, but will he find it in time?
Fans of fantasy and horror who are looking for supernatural or mystery books set in the Philippines will love Ghost Moon Night.

Buy Ghost Moon Night On Amazon | Add To Goodreads
7. Insurrecto by Gina Apostol
An American filmmaker and a Filipino translator are traveling to Duterte's Philippines to shoot a movie. Their subject is the 1901 massacre that occurred in Balangiga.
Here, 30,000 Filipinos were killed as "retaliation" for the 30 American troops who died as the result of an uprising of nationalists.
The filmmaker, Chiara Brasi, has a script, but the translator, Magsalin, questions its accuracy. She makes her own script.
But which script is the most truthful? Which of the characters are based on real people, and which are imagined for storytelling? And can any of it really change what happened?
It's hard for books about the Philippines to get more meta than this. As truth and fiction blur together, the central theme of trying to understand and reconcile historical atrocities from a modern perspective remains.

Buy Insurrecto On Amazon | Add To Goodreads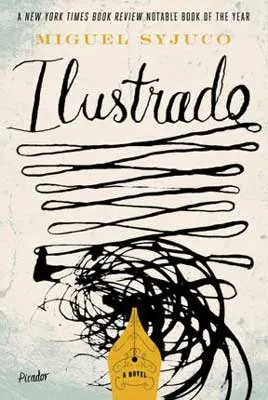 8. Ilustrado by Miguel Syjuco
One of the less heavy Filipino books on this list, Ilustrado begins as a noir thriller and progresses into a story that is both moving and entertaining.
Our story begins with Crispin Salvador: a famous Filipino author. Provocateur. Also now drowned in the Hudson River.
Salvador had been living in exile in the USA and working on a manuscript that would bring him back into the public eye. That manuscript is now missing.
The only thing left that Miguel (Salvador's student and only friend) has to go on is a list of names.
Miguel follows the clues to Manila to find out just why his mentor ended up the way he did, to try and find the manuscript, and to investigate Salvador's life before exile.

Buy Ilustrado On Amazon | Add To Goodreads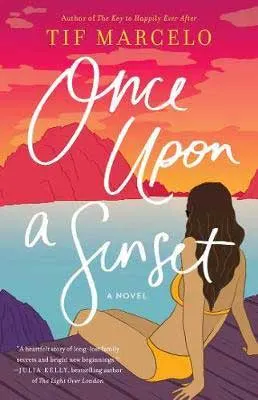 9. Once Upon a Sunset by Tif Marcelo
You probably clicked on this list looking for some lighthearted beach read books about the Philippines, right? If so, this is the book for you.
But don't get too excited, Once Upon a Sunset is still full of heartache, family secrets, and difficult history.
Diana's life is a bit more chaotic than she'd like it to be at the moment – what with her mother moving in with her and a very recent and messy break-up.
Then her beloved grandmother dies, and Diana thinks the grief will consume her.
When she and her mother find a box of letters amongst her grandmother's things that lead to some shocking revelations about her grandfather, Diana decides to head to Manila.
This isn't a holiday, though. Diana is hoping to find out more about her grandfather and her remaining relatives in the Philippines.

Buy Once Upon a Sunset On Amazon | Add To Goodreads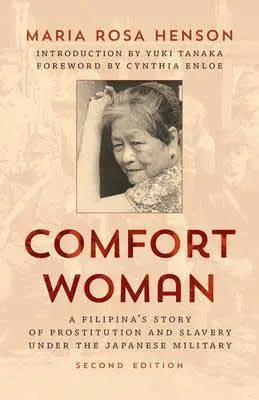 10. Comfort Woman: A Filipina's Story of Prostitution and Slavery Under the Japanese Military by Maria Rosa Henson
When the Japanese occupied the Philippines during WWII, Maria Rosa Henson was just 14 years old. Nevertheless, she readily joined Hukbalahap, an anti-Japanese communist militia group.
Sadly, a year later she was kidnapped by the Japanese forced to become a ianfu, or comfort woman. The comfort women were young women and girls across Asia forced into sex slavery by the Japanese.
Although her time as a comfort woman is a small portion of this book, it remains an integral part of the rest of her life. She went on to become the first Filipina woman to publicly tell her story.
The bulk of the book follows Maria's life after the war. We are given snapshots of life in the Philippines before and after WWII.
Comfort Woman is simplistic in style, though hardly an easy book to read given the subject matter. If you are interested in WWII books set in the Philippines about this difficult topic, this is a great place to start.
FYI: I recommend reading the physical book if you can. The ebook version isn't well-edited, and the first chapter is out of order.
I read the ebook, but I've been told the physical version isn't as poorly edited.

Buy Comfort Woman On Amazon | Add To Goodreads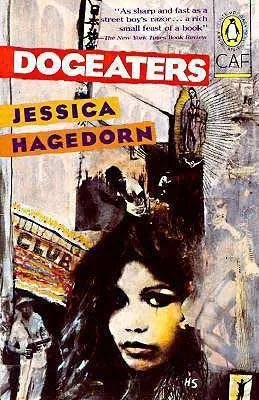 11. Dogeaters by Jessica Hagedorn
Set in 1950s Manila, the book introduces readers to a time and place few are familiar with. The Philippines is the rule of corrupt dictator The President and The First Lady (although this is clearly Ferdinand Edralin Marcos and his wife, Imelda, they are never mentioned by name in the book).
Dogeaters follows a young girl named Rio. She comes from a very rich family, which allows the book to examine class struggles within the Philippines at the time.
The book is told from Rio looking back on her childhood in Manila after having moved to the USA.
Jessica Hagedorn is one of the most famous Filipino authors. Dogeaters is one of her most well-known books about the Philippines.

Buy Dogeaters On Amazon | Add To Goodreads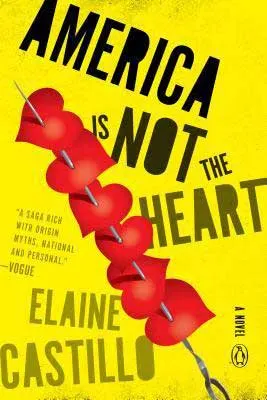 12. America Is Not the Heart by Elaine Castillo
"So you're a girl and you're poor, but at least you're light-skinned—that'll save you"
With this gut-punch of a line, Elain Castillo starts her novel about the Filipino-American experience.
In America Is Not the Heart, we follow three generations of Filipina women as they immigrate to the USA from the Philippines and start a new life in San Francisco.
If you are looking for books set in the Philippines exclusively, this won't appeal to you. However, though most of the book is set in San Francisco, the Philippines is very much central throughout.
The Filipino events of the 1980s and 90s have lasting effects on all the characters, even those not yet born.

Buy America Is Not the Heart On Amazon | Add To Goodreads
While this list is focused on books set in the Philippines, if you are particularly interested in the Filipino immigrant experience, two other books worth checking out are:
America Is in the Heart by Carlos Bulosan, a Filipino classic, which also addresses the Filipino immigrant experience in the USA. The title was clearly an inspiration for America Is Not the Heart, and both books deal with similar themes.
In the Country by Mia Alvar, an extremely popular Filipino short story collection that follows different men and women as they move abroad from the Philippines to the Middle East and the USA. Some of the stories are also about people who return to the Philippines, or are left behind.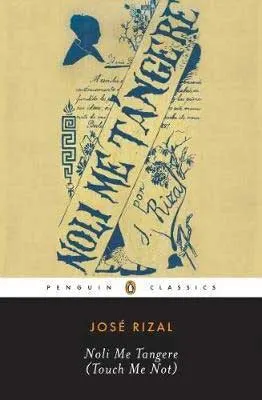 13. Noli Me Tángere (Touch Me Not) by José Rizal, translated by Harold Augenbraum
After returning from seven years of study in Europe following the death of his father, young Crisóstomo Ibarra attends a reunion party in Manila.
Here he meets with old friends, and later seeks out his childhood sweetheart María Clara, who is happy to see him returned.
However, Crisóstomo also runs into Padre Dámaso, who treats him with hostility despite supposedly being a family friend. Crisóstomo then finds out about the role Dámaso played in his father's death, and the friar's cruel treatment of his father's remains …
When it comes to classic books about the Philippines, Noli Me Tángere is a must-read book. Epic in every sense, it was written in 1887 during the Spanish Empire's colonization of the Philippines.
The book was an act of rebellion by even being published. In fact, José Rizal was executed by firing squad after his book partially inspired the Philippine Revolution.
He is still considered a national hero.

Buy Noli Me Tángere (Touch Me Not) On Amazon | Add To Goodreads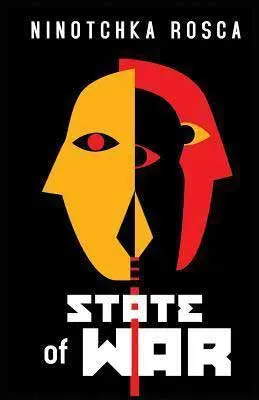 14. State of War by Ninotchka Rosca
On an island known only as K, three young people arrive for the annual festival.
Hoping to escape the totalitarian nature of their regular lives, our protagonists Anna, Eliza, and Adrian instead find that the island festivities are just as caught up in the brutality as the place they have left behind.
Deeply metaphorical Filipino novels like this are very symbolic in nature. The whole narrative acts as a metaphor for the regime of the former dictator and ruler of the Philippines Ferdinand Marcos.
This powerful artistic expression of the culture of the Philippines during this time has been well received by critics and the public alike.
State of War is now considered a classic of Filipino literature.

Buy State of War On Amazon | Add To Goodreads
More Filipino books Christine & TUL readers recommend: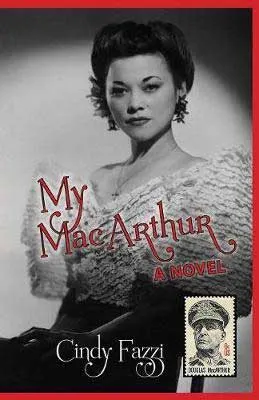 15. My MacArthur by Cindy Fazzi
For kick-butt women in historical fiction and one of the fieriest indie books set in the Philippines, don't skip Fazzi's My MacArthur.
Travel to Manila in the 1930s where Fazzi breathes vitality and fire into the lesser-known Isabel Rosario Cooper. Isabel captivates a prominent figure in U.S. military history, Douglas MacArthur.
Although in love, Isabel and MacArthur's differences fall under the condemnation and scrutiny of the public eye. Age, race, and class define them.
With MacArthur's promotion to army chief of staff, he decides that he can no longer continue this fiery affair with Isabel. Yet, his fanatical love imprisons Isabel in an isolated and secretly rented apartment.
MacArthur cannot move on. It's no secret that Isabel loses everything she gave up for a man she truly loved.
For history lovers, readers will sip a stolen taste of Prohibition, colonial power, U.S. relations with the Philippines, and later, the attack on Pearl Harbor. Isabel's complexity engages you, and we commend Fazzi for giving her a voice.
Fazzi's debut Filipino novel is sure to enrage you, teach you more about history, and leave you both satisfied but equally heartbroken.

Buy My MacArthur On Amazon | Add To Goodreads | Book Review
Purchase your favorite Filipino novels here:
Thank you to TUL contributor, Dagney McKinney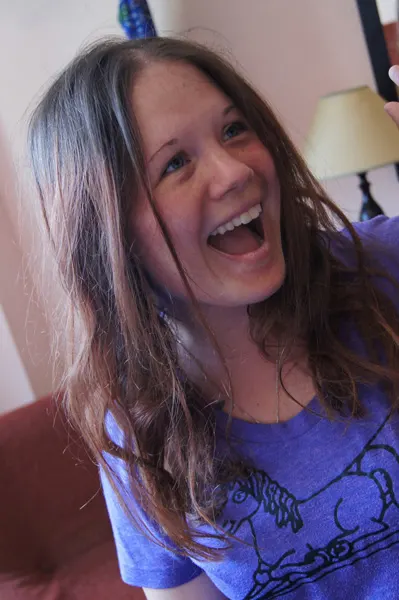 Dagney (pronouns: any) is a neurodivergent writer who loves all things macabre and weird. She likes outrageously spicy food, long walks through graveyards, and historical tangents. You'll most likely find her wandering around somewhere quiet or underground, buying salt, or whispering to camels.
Save these Filipino Books For Later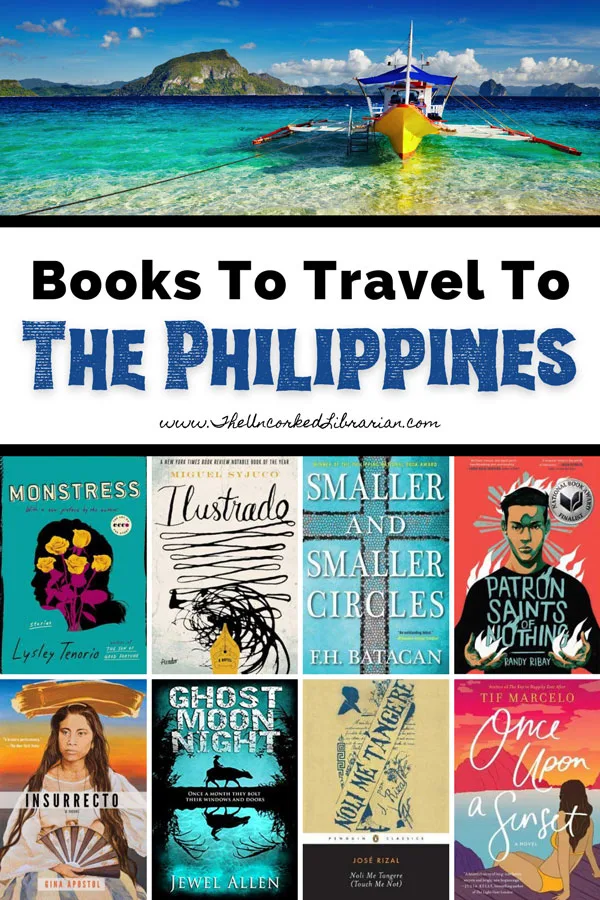 What Are Your Favorite Books On The Philippines?
Have you read any of these books about the Philippines? What are your favorite Filipino books? Who are your favorite Filipino authors? Let us know in the comments!
More Books Across The World To Love:
Best Books About Indonesia
Travel To India With These Books
Read Books Featuring Indian Mythology
Best Books About Thailand
Books About Japan
Books About North Korea & South Korea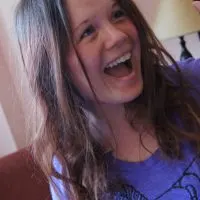 Dagney (pronouns: any) is a neurodivergent writer and book nerd who is drawn to all things weird and macabre. She also loves anything to do with fast cars, unhinged anti-heroes, and salt. When she isn't working or reading, you're likely to find her eating Indian food, playing board games, or hiding out somewhere dark and quiet, stuck down an internet rabbit hole. The easiest way to win her over is through cats and camels.