Are you looking for the best books set in India to read before you go? Find fantastic books about India to inspire your travels and teach you more.
As an undergrad at Smith College – and as an English and history double major – I studied South Asian history as my concentration.
In fact, I even took courses at neighboring Mount Holyoke College to fill in the gaps, studying epics like the Rāmāyana and Mahābhārata.
I've probably read over 100 books about India, including topics and areas such as Partition, colonialism, post-colonialism, diaspora, religion, identity, and the Kashmir conflict.
Of course, Goodreads wasn't really a thing back then, and I'm pretty bummed that I didn't save all of my Indian books reading lists.
However, I could never forget some of the great Indian novels we read, especially by authors like Jhumpa Lahiri and Thrity Umrigar.
Below, find some of the best books set in India as well as books about Indian culture, history, and politics.
Included are books on India that we and our community love and also a few that may need to be read with a more critical eye.
Find new Indian-American and Indian authors as well as ex-pat tales and translated literature. We've got classics, contemporaries, and even nonfiction books set in India.
So, what are the best books about India to teach you more and take you there? Let's get started.
Don't miss these great Indian movies too.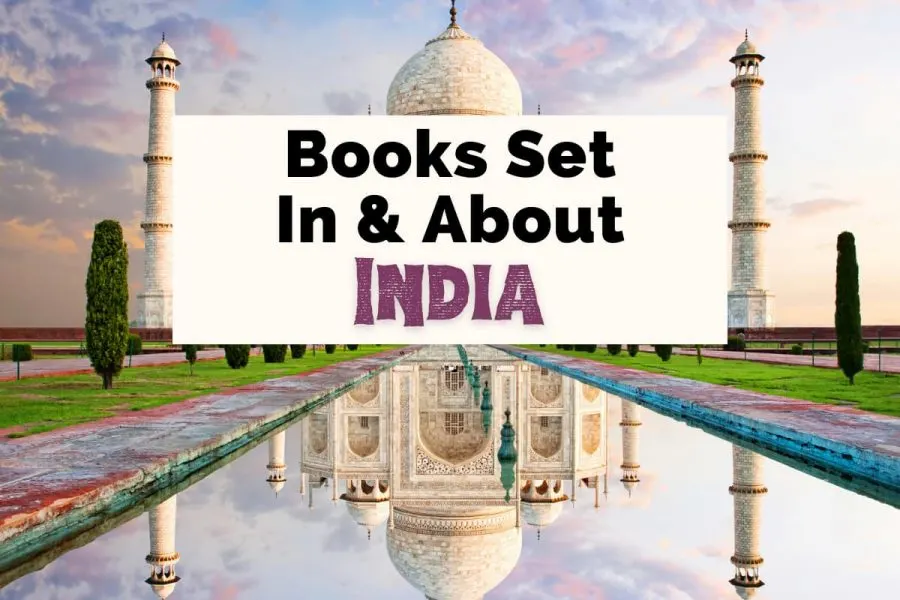 Find some of these great Indian books here:
1. Book of the Month: Get the month's hottest new and upcoming titles from Book of the Month. You might snag an early release or debut author. Along with selecting a book a month, find terrific add-ons, both trendy and lesser-known titles.
2. Audible Plus: From Amazon, listen to Amazon Originals, podcasts, and audiobooks. They add new titles every week.
3. Amazon Prime: Don't miss Amazon First Reads – early access to Kindle books. Get fast delivery as well as movies, music, Originals, shows, and more.
4. Or, start your trial of Amazon Video for movies and tv series on demand.

Must-Read Books Set In India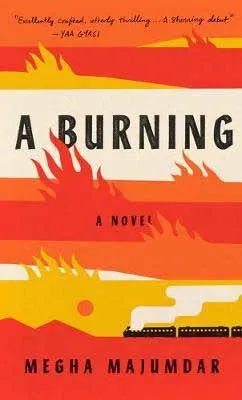 For political fiction set in India, don't miss Majumdar's A Burning. TUL also named A Burning as one of the Best Books Released in 2020.
Jivan writes a social media message against the government, causing leaders to scapegoat her as a terrorist for a crime she is clearly innocent of.
Being a Muslim living in the slums of India, Jivan never stood a chance in the corrupt political system.
Watch as three people in similar situations – all of whom were once united – fall apart to save themselves.
Along with Jivan, meet a transgender outcast dreaming of becoming a star. Growl at a physical education teacher easily persuaded to do the unthinkable with the dangling carrot of power and money.
The ambiance of India seeps off of the pages in this heartbreaking and frustrating but poignant read. Read more.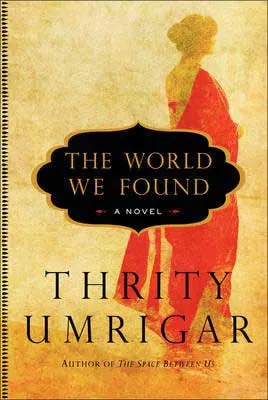 One of my best friends introduced me to Thrity Umrigar, and I fell in love with her books. It's been a while since I've read The World We Found, but the novel is one of my 4 to 5-star books set in India.
In the late 1970s, as college students, four women and best friends challenge the world with their youthful political idealism.
As they grew older, like many friendships, the women grow apart, raising their families and leading vastly different lives.
When terminal illness strikes one of the friends living in America, she wants to see the group reunited to say goodbye.
Somber and thought-provoking, find a deeply descriptive and emotion-filled novel about life, love, class, and religion.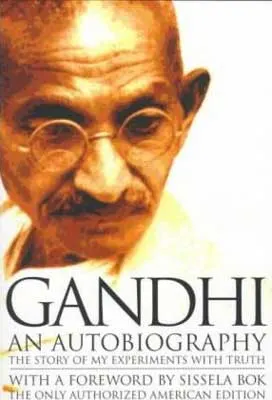 One of the most powerful books about India and nonviolence that I read in college, Gandhi's autobiography is a must.
A powerful leader during Indian independence, Gandhi practiced and taught nonviolent revolution besides peaceful resistance and protest.
Gandhi's story is both spiritual and one about seeking truth and morality. I'm pretty sure this one will also make your life a little better.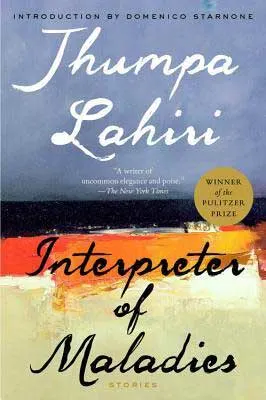 Winner of the Pulitzer Prize and from one of my all-time favorite authors, I only have my first love (and ex-boyfriend) to thank for introducing me to Jhumpa Lahiri.
While I was studying South Asian history in college, he gifted me with Interpreter Of Maladies.
Told in short stories that travel across India and America, meet different characters as they navigate family, life, identity, miscarriage, infidelity, and immigration.
If you haven't read a collection of short stories in a while or they usually aren't your jam, I recommend starting here.
P.S. With some scenes set in India, but most of the novel taking place in Cambridge, MA, it's no secret that Lahiri's The Namesake is one of my top favorite novels, ever.
Follow along with the Calcutta-born Ganguli family.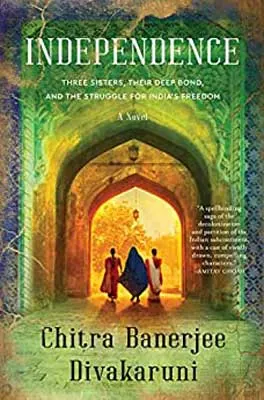 TWs for violence, rape, assault, and more
For incredibly heartbreaking books on India, Indian Independence, and Partition, Chitra Banerjee Divakaruni's Independence promises the ultimate story about sisters.
A 2023 new release, Independence is not an easy read and won't have a cushy ending – this is a time of religious conflict and violence, after all.
Set in 1947 rural Bengal, sisters Deepa, Priya, and Jamini find themselves caught in a tumultuous time that has the potential to destroy their family.
Upon the death of their father, they must decide who they will marry and who they will become.
Should Priya sacrifice her dreams of becoming a doctor and immediately marry her childhood sweetheart?
And, will Deepa choose the man she loves over her mother's command that she marry within her religion?
Jamini's actions might frustrate readers to no end, yet we also understand her motivations.
For fictional books about India – and its history – this is one of the best. Just have those tissues ready.
Save These Books About India For Later: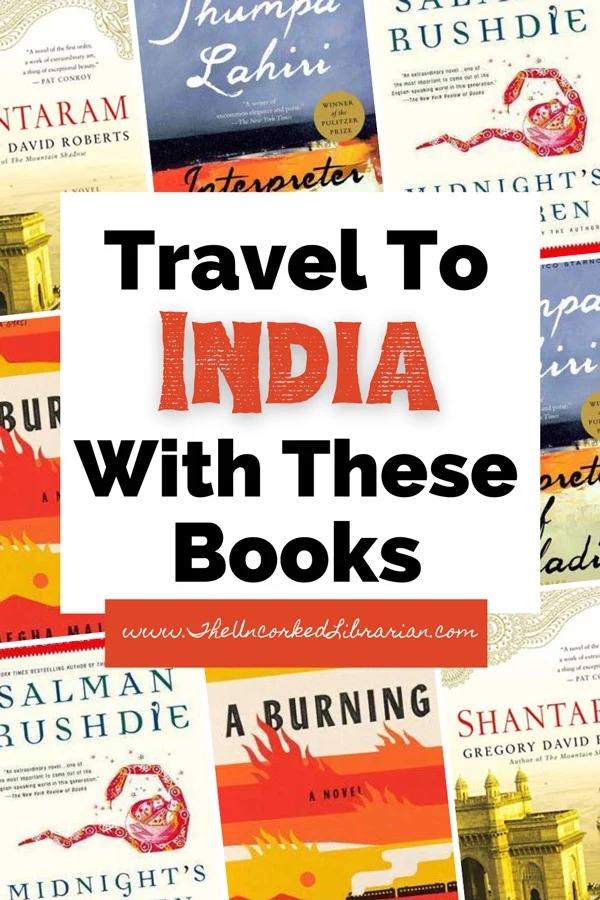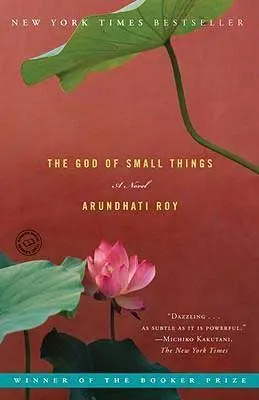 Winner of the Booker Prize and set mostly in Kerala, India, The God Of Small Things is an epic tale about family, politics, and forbidden love.
Follow the story of a multigenerational Indian family, including two young twins, in 1969. With the visit of their affluent cousin, their lives will forever change during a time of great political unrest.
Discover India caught in the traditions of the past versus a glimpse into the future and told across varying timelines and character snapshots.
Read even more great books from the 1990s.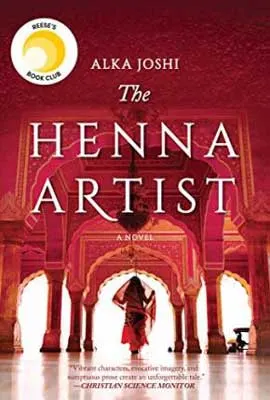 One of the most talked-about historical fiction books set in India and released in 2020, I actually didn't buy into the hype for The Henna Artist. As always, TUL will let readers decide for themselves.
Enter the 1950s in Jaipur, India, right after Partition. Lakshmi leaves her abusive husband to start a life of her own as a henna artist.
She works below her caste for rather spoiled ladies with promiscuous husbands.
When Radha — Lakshmi's sister — comes looking for her, they tumble into a game of self-preservation, surviving, lies, and love.
The Henna Artist is well-written and captivating.
Although the author is from India, I personally felt the plot dived into generalized stereotypes about henna, the caste system, arranged marriages, abortion, medicinal herbs, and abusive and unfaithful husbands. Many reviewers also criticized this.
I craved deeper reflections and analyses of women, Partition, and colonialism. Joshi seems to merely touch the surface in an exoticized way.
What I do appreciate about The Henna Artist is the historical relevance and feminist themes of women trying to survive and come into their own.
I'd still suggest The Henna Artist as a vibrant book set in India, but I also recommend reading it with caution.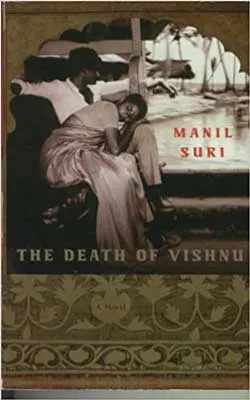 I enjoyed The Death Of Vishnu much more than the average Goodreads reviewer. This India-based novel is also a Booker Prize Longlist Nominee (2001).
Set in former Bombay (now Mumbai), the story begins with alcoholic Vishnu dying on the stairs. His apartment neighbors bicker over who will cover the cost of his ambulance.
As news spreads across the complex, encounter a comical group of Indian characters all with their own personal dramas and dilemmas.
As Vishnu lies dying, he starts to wonder if he's not actually Vishnu the God.
A blend of Hindu mythology, movies, and social commentary, this is a more linear narrative and slow burn that might not be for everyone.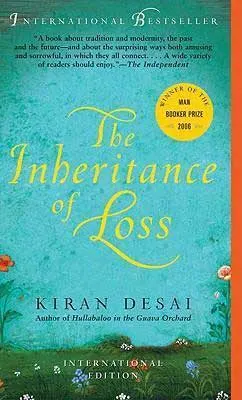 A Man Booker Prize Winner (2016), don't skip Desai's The Inheritance Of Loss. A solid 4-star India-based novel, head to Mount Kanchenjunga in the Himalayas around the mid-1980s.
An Indian judge peacefully lives out his retirement when Sai, his granddaughter, arrives at his door. Orphaned, the judge's cook mostly cares for 16-year-old Sai.
The judge is preoccupied with his son Biju, who lives undocumented in the NYC restaurant scene.
Nepalese insurgents disrupt and threaten their lives, and the story offers commentary on post-colonialist identity and immigration.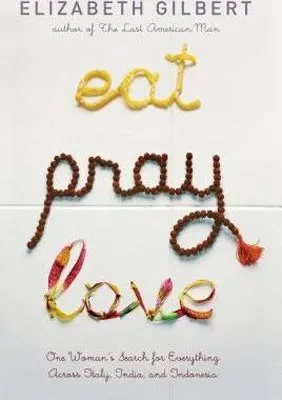 One of those books that people love to hate, Eat, Pray, Love is set in India, Italy, and Indonesia. If you are looking for more of an ex-pat-like view into India, Gilbert's book might be for you.
Recently divorced, Gilbert decides to take time for herself to literally eat in Italy, pray and meditate in India, and find love again in Indonesia.
A bit clichéd with many reviewers condemning the privileged and whiny tone of the novel, I actually enjoyed Eat, Pray, Love. Yea; yea; come at me.
Readers follow along with Gilbert's journey of healing and self-reflection.
As a U.S. Fulbrighter living in Indonesia, a few of us followed in Gilbert's footsteps with a visit to Bali to meet (her) Wayan.
I also believe Gilbert's experience abroad helped her craft Big Magic, which I loved. Read more.
You may also travel to Indonesia with this reading list. Or, check out more Italy-set books.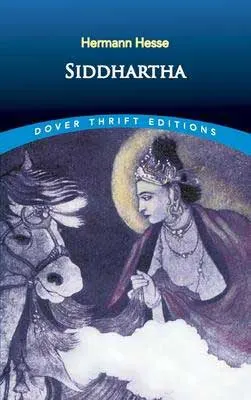 One of the shortest books set in India on this list, Siddhartha is one of those titles you can read multiple times throughout your life. I'm pretty sure I've read it at least 2-3 times now.
A religious and spiritual novel published in 1922, Siddhartha is the son of a Brahmin living in ancient India.
Although Siddhartha does everything religiously that should make him content, he desires more and questions knowing more about his existence.
Siddhartha leaves behind his community to follow a traveling band of ascetics.
Along the way, Siddhartha makes a few worldly mistakes, eventually learning that true enlightenment comes from struggle and experience.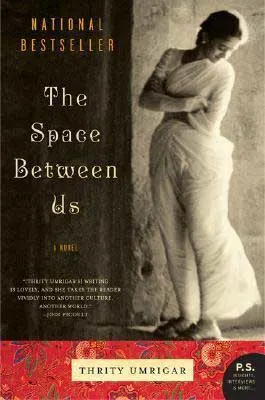 Although I enjoyed Umrigar's The World We Found much more, The Space Between Us transports readers to Bombay. Find a novel about class and the Indian caste system.
Bhima is a household servant for Sera, an upper-middle-class and widowed Parsi housewife. Bhima has worked for Sera for over 20 years.
Readers see their differences in their homes and societal rules, but in small ways, the women are also the same.
Sera pays for Bhima's granddaughter, Maya's, education, but this all begins to fall apart when Maya learns that she is pregnant.
An intense story where both women endure abuse and heartbreak, find a novel about racism, class, and identity.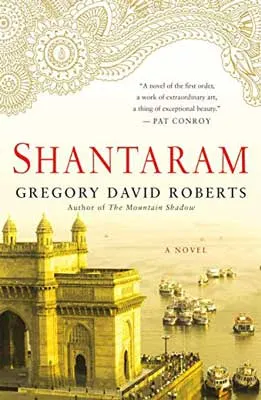 Recommended by multiple Uncorked Readers, Shantaram is one of the longest books set in India on this list at 950 pages.
On my TBR for when I'm no longer a book blogger pounding down a gazillion books a week, Shantaram is set in Bombay's underworld.
Lin is an escaped Australian convict. Meeting up with his friend and guide, Prabaker, they head into Bombay's underbelly of gangsters, exiles, prostitutes, and beggars.
Lin becomes an apprentice for the Bombay Mafia, and through the Mafia's leader and beautiful Karla, he hopes to find love, family, meaning, and his identity.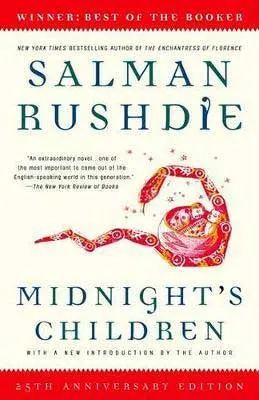 You cannot have a books set in India reading list without including Salman Rushdie. I read Midnight's Children for an independent study on Partition in literature back in college.
This title is also a Booker Prize Winner (1980).
One of 1,001 babies born at midnight during Indian Independence, Saleem Sinai finds himself tied to the heart of India.
His well-being mirrors the history of his country, and each child, including him, has special powers. Saleem is telepathic.
One of the Indian sagas on this book list, I always find Rushdie brilliantly and magically obscure and dense.
On the brink of a new dawn, what is India's identity? When you are born into two worlds, who will you become?
Join The Uncorked Reading Challenge Today
---
Travel around the world with the Uncorked Reading Challenge. Get the best book and movie recs straight to your inbox. Sign Up Now.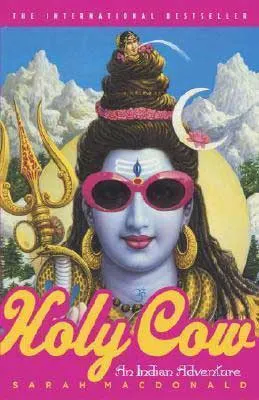 One of my 3-star reads and less enthusiast picks for books set in India, I'd read Gilbert over Macdonald.
Like many, Holy Cow seems like a slightly privileged and uninspiring tale of an Australian woman giving India — which she despised the first time — a second chance.
Moving to New Delhi and falling seriously ill, Macdonald questions her mortality. She starts a journey of self-discovery.
The appeal, for me, was the similarities to my experience living in Indonesia in a "land of chaos and contradiction."
You can fall in love with a culture, values, and lifestyle that are different than what you grew up with.
There is so much more to the world and our human connection when you travel.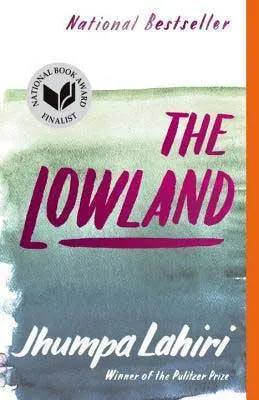 A National Book Award Finalist and shortlisted for the Man Booker Prize (2013), The Lowland isn't my top Lahiri novel but merits a 4-star review.
Set in Calcutta, Subhash and Udayan are two inseparable brothers. The brothers couldn't be more different, though, and one takes up a life of academia and research in America while the other joins a political rebellion in India.
Set amidst tragedy, Subhash returns home to pick up the pieces with his family and Udayan's pregnant wife. The story spans a lifetime covering additional storylines.
The Lowland is a slow burn with an overabundance of characters.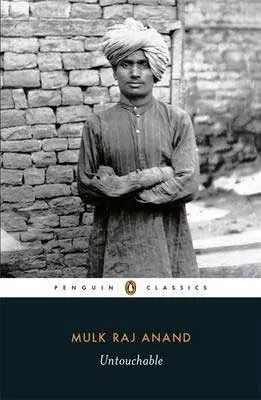 Another Indian classic from college, Untouchable is a fast and short but strong novel about India's caste system. Bakha is an Untouchable, the lowest tier in India's discriminatory and unyielding caste system.
As a sweeper and toilet cleaner, readers watch as Bakha is treated as less than human, deprived of an education as well as participation in society.
Bakha dares to dream, even inspired by Gandhi, but his life continues on the same.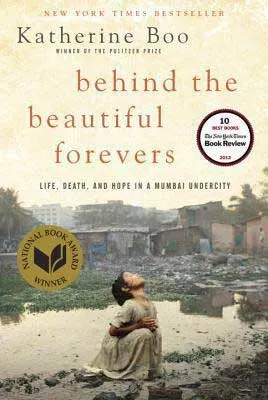 A National Book Award winner, Behind The Beautiful Forevers is one of the most heartbreaking nonfiction books set in India.
I highly recommend reading Boo's note in the back of the book before picking up this title. Boo shares her limitations, research, goals, and purpose — she is a white American journalist, MacArthur Fellow, and Pulitzer Prize for Public Service winner.
A true account about the Annawadi settlement in Mumbai, Boo employs narrative-style writing to share her research over the course of several years.
You'll meet vibrant community members and witness tragic deaths.
Boo captures the community's struggles in modern-day India, especially as they fight corruption, inequality, poverty, politics, and betrayal amongst each other.
When you are just trying to survive and achieve upward mobility, at what cost are you willing to pay, especially at the expense of others?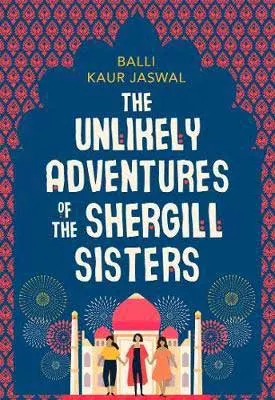 Three British-born Punjabi sisters make a pilgrimage to the Golden Temple in Amritsar and travel across India to lay their mother to rest.
They are following an itinerary that she set on her death bed hoping they will seek spirituality, tour more of her homeland, and reconnect.
The Unlikely Adventures… is a deep, sobering, and slow-burn India-based novel that made me pretty nostalgic for living abroad in Southeast Asia. The story is both humorous and poignant.
Rajni, Jezmeen, and Shirina are all three extremely different women with strong personalities, and their stories will stay with you long after closing the novel.
For books set in India, The Unlikely Adventures… is the best selection to take you around India via your armchair.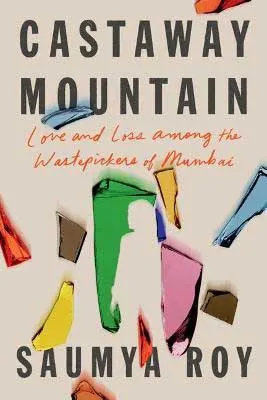 If you read Boo's Behind The Beautiful Forevers, don't miss one of the newest Indian books: Castaway Mountain.
Roy's narrative nonfiction book about the waste-pickers in Mumbai is just as raw and well-researched. Find both love and heartbreak in this community.
Similar to the Annawadi settlement, readers meet those who pick up trash for a living in Deonar's garbage mountains and township. Much of the story centers on Farzana, a young woman on the brink of 18.
At first, Farzana's obsession with picking through and selling trash seems like a strong work ethic and must for survival.
Soon, though, everyone believes that the mountains have seeped into Farzana's soul, possessing her in a demonic and harmful way.
From her work in the toxic and incessantly burning garbage, mental health concerns and disease plague Farzana. When a truck runs over Farzana while she is sorting trash, doctors fear she won't live.
Surrounding Farzana, we meet her family, friends, and community. All are trying to survive in numerous ways — financially, in their marriages, and in upward mobility.
No one wants this life for their children. Some desire, though, that the government recognizes their work as legal and essential jobs.
Add in the politics surrounding Deonar's dumping grounds — will they ever build a waste plant? — and you have a frustrating and dangerous situation.
Castaway Mountain is a must-read Indian book that will teach you so much more about socio-economic barriers, politics, and pollution in India.
This is a unique read about impoverished communities set against the stark contrast of the rich and their discarded trash. The metaphors are endless just like the trash.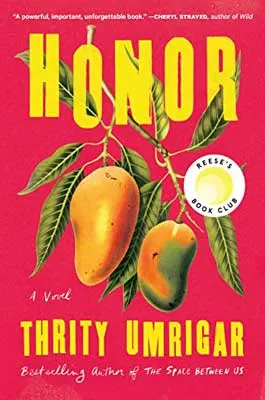 Yes; yes. We know that we have multiple Thrity Umrigar books on this reading list. However, for books on India, she is one of the best authors.
One of our most-anticipated 2022 book releases, Honor is a 5-star, touching, and poignant must-read novel.
Meet Smita, an Indian-American journalist returning to her homeland to help cover a religious and political story for a friend.
Smita has not visited India since living there in her youth, and she views her homeland with disdain and disgust. There is a traumatizing reason why Smita and her family have never returned.
Investigating a murder, Smita cannot help but take sides: A Muslim man married a Hindu woman, Meena, in a region where women have no rights and must marry within their caste and religion.
Meena witnesses her Hindu brothers murdering her Muslim husband, jumping in the flames to try and save him.
A civil rights agency and lawyer helps Meena go to court against her brothers for a case that she is unlikely to win. Meena's life is in grave danger, and she had a child to protect.
A story about multifaceted cultures, family, religion, and love, Honor will open your heart, make you cry, and make you think more deeply about identity. Can we truly ever go home again?
Powerful and dynamic, this is one of the best books about India, the lingering effects of Partition, and the concept of poverty porn.
Read more of our favorite books published in 2022.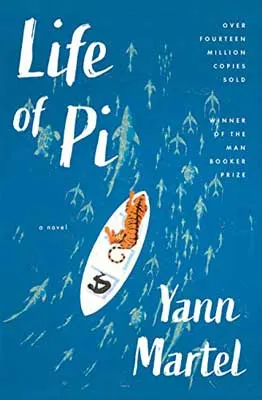 One of the best books set in India, the Pacific Ocean, Mexico, and Canada, Life of Pi is the perfect novel for (big) cat books lovers.
Raised in Pondicherry, India, sixteen-year-old Pi Patel is the son of a zookeeper.
While moving to Canada via freighter, Pi finds himself the victim of a shipwreck and floating on a lifeboat with a gaggle of animals.
Most notable, though, is Richard Parker, a Bengal tiger. Readers can imagine how this fares for the rest of the beasts – without too many spoilers.
Watch a boy and tiger's 227-day struggle to survive, filled with commentary about religion and the meaning of life.
Life of Pi is certainly a boat book that will make readers think more deeply and was the winner of the Man Booker Prize.
Find even more great books to come out of Canada.
More Great Books On India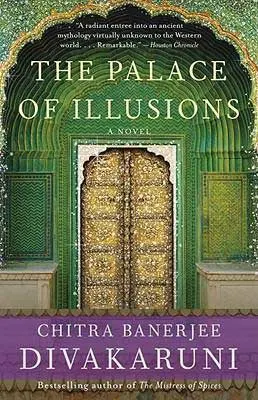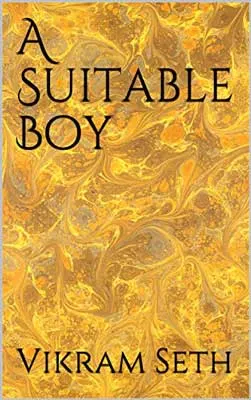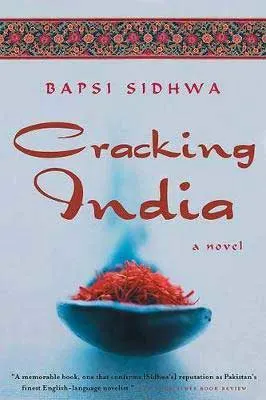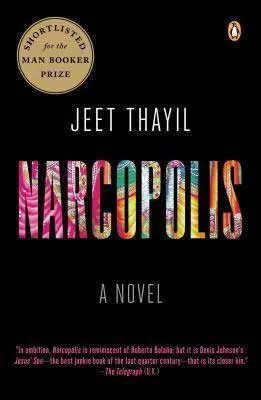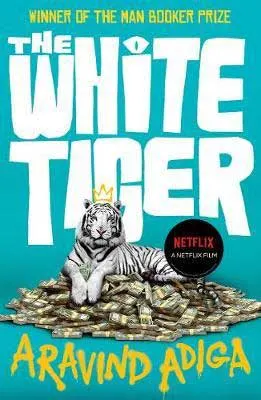 Indian Books That Our Community Is Reading
For one of our Uncorked Reading Challenge themes, these are some of the books set in India that our Uncorked Readers read and enjoyed. To see more book suggestions, join the TUL Facebook Group.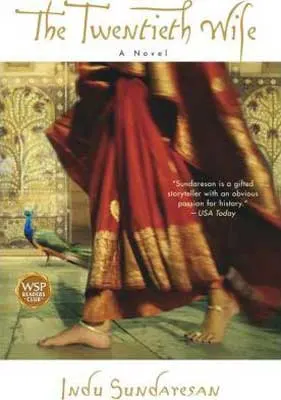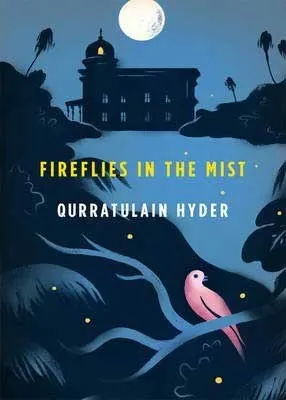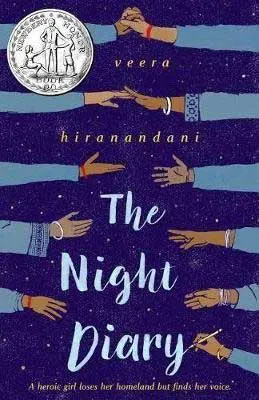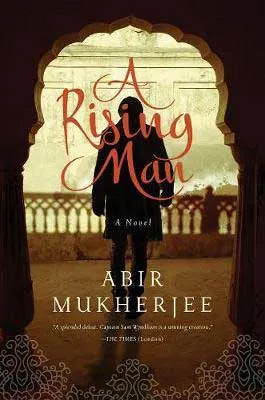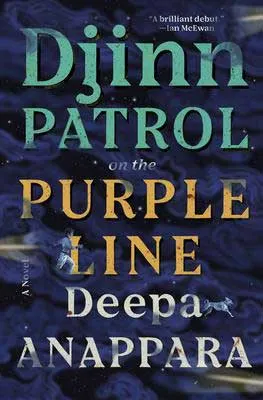 Books About India, Families, Racism, Caste, and Immigration
Well-Behaved Indian Women by Saumya Dave – Although mostly set in NYC, find a multigenerational story about three Indian women and life's imposed expectations on them. A small part of the novel is also set in India. Read more.
Caste by Isabel Wilkerson – Although a novel about racism in the United States, Wilkerson discusses how like India and Nazi Germany, America operates on a hidden caste system. Read more.
The Dating Plan by Sara Desai – A hilarious multicultural rom-com about Indian and Irish families set in California, watch as a fake engagement to please the Aunties goes awry. Read more.
A Bollywood Affair by Sonali Dev – Mili Rathod has been pretty much abandoned by her husband, having been paired with him since she was four. Her husband's brother travels to Michigan to serve her divorce papers but realizes that Mili is quite the catch.
You may also love these books about Indian mythology.
Grab more Indian novels here:
1. Book of the Month: Get the month's hottest new and upcoming titles from Book of the Month. You might snag an early release or debut author. Along with selecting a book a month, find terrific add-ons, both trendy and lesser-known titles.
2. Audible Plus: From Amazon, listen to Amazon Originals, podcasts, and audiobooks. They add new titles every week.
3. Amazon Prime: Don't miss Amazon First Reads – early access to Kindle books. Get fast delivery as well as movies, music, Originals, shows, and more.
4. Or, start your trial of Amazon Video for movies and tv series on demand.

Save These Books On India For Later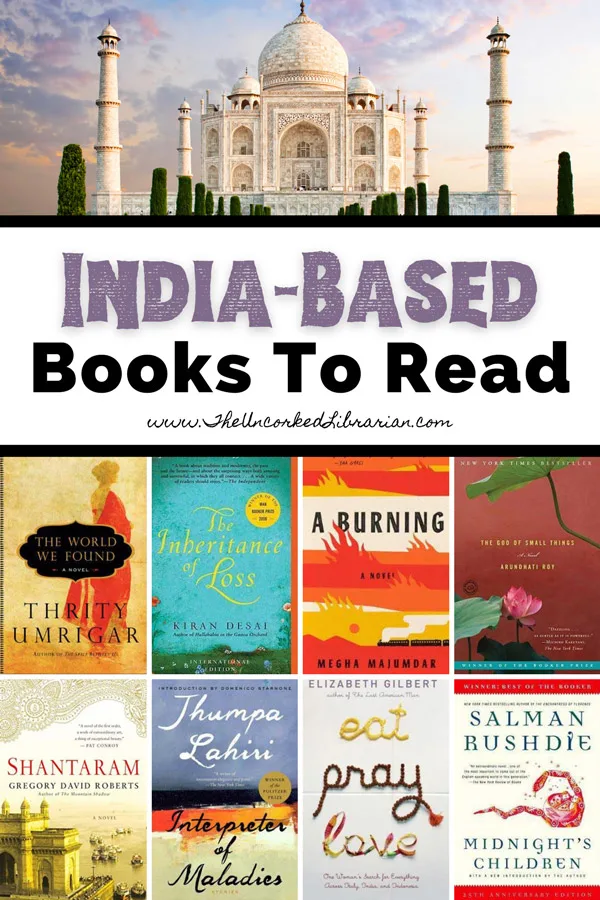 What are your favorite Indian books?
Have you read any of these Indian novels and books about India? Which ones do you love or not love? Let us know in the comments.
What Should You Read Next?
Indonesia-Based Books
Sri Lanka Books
Best Books Set In And About The Philippines
Books Across Thailand
Books Set Across Asia
Japanese Books
This reading list was originally part of our 2021 Uncorked Reading Challenge.