25 Best Movies About India To Transform Your Visit
Travel across Asia with the best movies about India sure to transport you there and enhance your trip. These aren't all Bollywood films, either.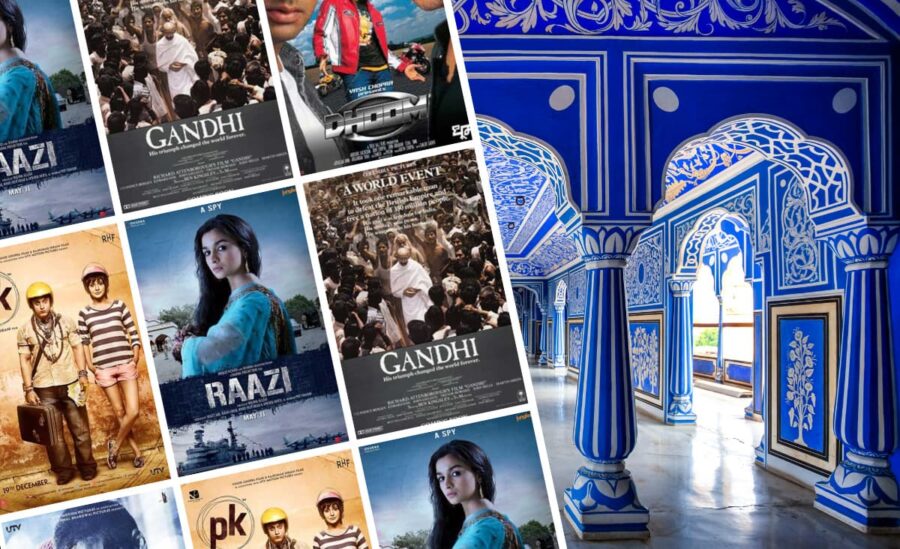 From thrillers and Indian horror films to documentaries and science fiction, this movie list will have something for everyone. Find retellings from Shakespeare and Jane Austen, movies about Indian mythology, and of course, a few Bollywood favorites.
Some of these films will include over-the-top action thrillers and sizzling romances. See which movies set in India topped the charts at box offices around the globe as well as won numerous awards. We'll also share movies from a Western lens.
Indian Cinema Versus Bollywood
Most of the movies on this list are either foreign productions or Bollywood (Hindi language) films as those are often the most readily available outside of India (especially subtitled). However, Indian cinema is vast – and, very importantly, NOT synonymous with Bollywood. In fact, each language/region-related industry has its own nickname (there's Tollywood, Pollywood, and Sandalwood, among several others).
If you enjoy these films, I strongly encourage you to seek out more South Indian movies in particular. Indian cinema in general is not for everyone; it's often very go-big-or-go-home. But if you like it, it can be addictive! And if you love it as much as I do, there's a huge amount to catch up on. Bollywood is the largest film industry in the world, and the Indian film industries collectively produce around 2000 films annually. To say this list is scratching the surface is an understatement.
Afterward, you might also love these great books about India too.
25 Best Movies About India
1. Bride and Prejudice (2004)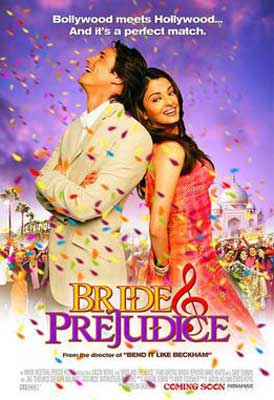 In this Pride and Prejudice musical retelling, we head to Amritsar India where the Bakshi family is searching for suitable husbands for their four headstrong daughters.
The main love interest, Will Darcy, is a wealthy American. He is visiting the country with his British-Indian university friend Balraj who is looking for a wife and Balraj's sister. Naturally, when both parties find love, hilarity and cultural clashes ensue along with a lot of big song and dance numbers.
If you've always wished Pride and Prejudice had more singing and was just generally more fun, this is one of the best movies about India. The film is primarily in English (about a familiar story), making it one of the more popular movies with a Bollywood feel.
If you've already seen Bride and Prejudice and would like something with a similar vibe, I recommend Kandukondain Kandukondain (also called I Have Found It in English), which is a Sense and Sensibility retelling.
2. PK (2014)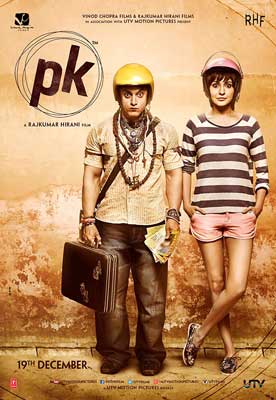 PK is a heartwarming comedy about an alien who lands on Earth to do research. When the remote control of his spaceship is stolen by a godman, he is stranded. PK teams up with reporter Jaggu, and she helps him navigate this strange new planet while he searches for his remote control.
This is one of the best films for anyone who loves quirky comedies. It's also fun for people less familiar with Indian culture as PK himself is an outsider viewing the country for the first time. The name of the film comes from the Hindi word for drunk (peekay), which everyone assumes he is as he acts so odd.
The writing duo of Rajkumar Hirani and Abhijat Joshi is also responsible for the hit 3 Idiots, which is another popular Indian comedy, but I personally prefer PK.
3. Om Shanti Om (2007)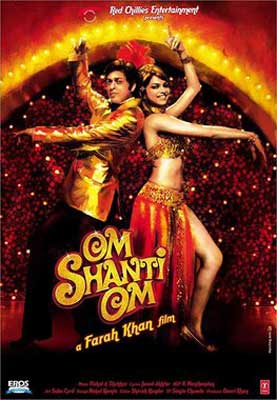 The year is 1977, and our main characters Om and Shanti are both actors. While Shanti is famous and the center of attention at movie premieres, Om is just a relatively unknown actor. Despite their different standings, the two become friends.
While they're both on the set of Shanti's latest movie, a fire breaks out, killing Shanti and fatally wounding Om. As he lies dying in hospital, he thinks of Shanti. Thirty years later, a reincarnated Om is the most famous actor in India.
But his love for Shanti has transcended space and time. He searches to see if he can find her reincarnated self, declare his love for her, and solve the mystery of her death.
Om Shanti Om has everything you could want from the dynamic catalog of Indian cinema. The drama is epic, the story is grandiose, the romance is sizzling, and the choreography is on point. It's no wonder this was the highest-grossing Bollywood movie in the year it was released.
Take The Uncorked Reading Challenge!
Travel around the world with our Uncorked Reading Challenge. Never be late to the party with unique new book releases. Get the latest movie and book lists straight to your inbox.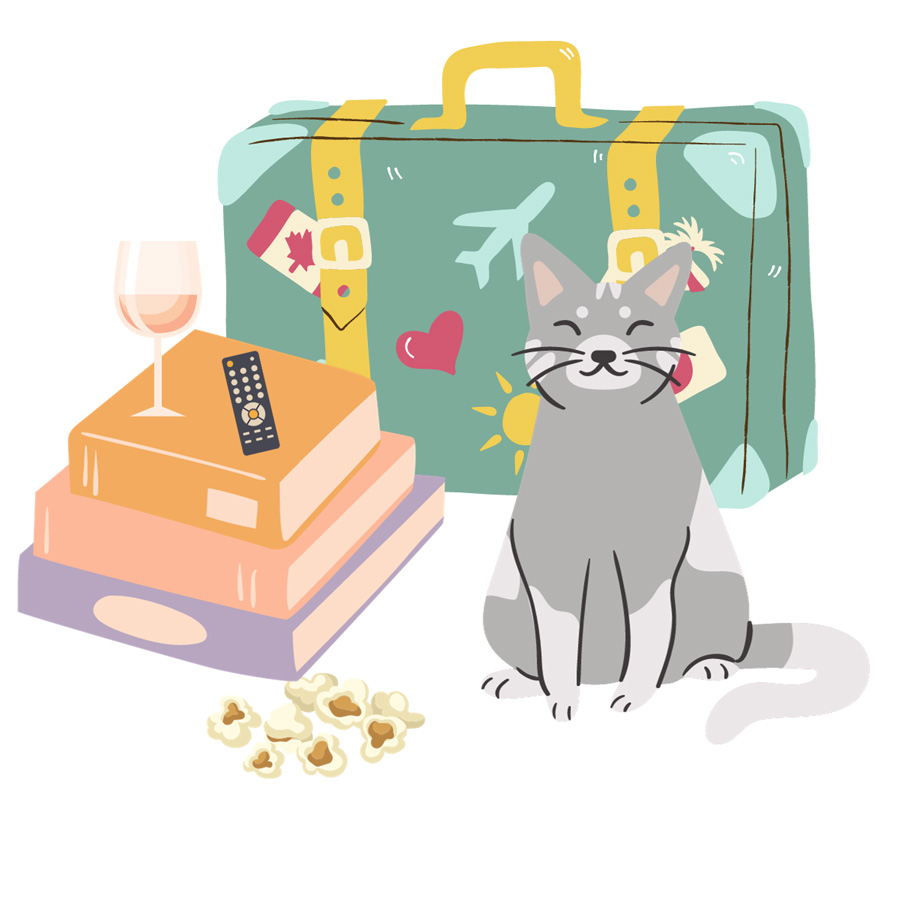 4. A Little Princess (1995)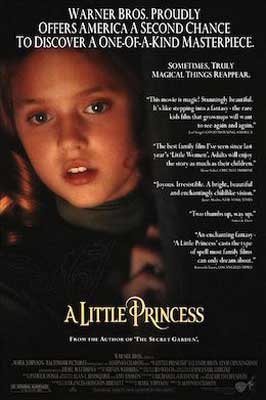 ​​When her father is shipped off to WWI to fight for the British, Sara Crewe leaves her home in India to attend a girl's boarding school in NYC (London in the book). There she and the other girls are under the strict rule of headmistress Miss Minchin.
But the charming Sara misses India dearly, and she keeps her and the other girls' spirits up by telling them tales from The Ramayana. These scenes are set in India and beautifully recreate the story for a younger audience.
I grew up with A Little Princess, and it's one of the first movies set in India I ever watched (even if only part of it is set there). Although the movie skewed my expectations of what India was like before I moved there, I still think this is a wonderful children's film for anyone wanting to learn more about Indian mythology.
5. Delhi Belly (2011)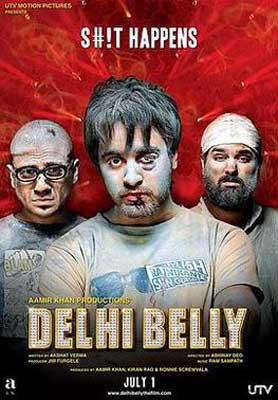 When Tashi is asked to deliver a package by his fiancé, he, in turn, asks his roommate Nitin to do it for him. Unfortunately, Nitin gets "Dehli belly" (a stomach upset) so he asks the other roommate Arup to do it for him.
While all this is going on, the intended recipient of the package – the ruthless gangster Somayajulu – starts to use brutal force to find out where his package has gotten to. Cue some anarchic screwball comedy antics as our main characters try to avoid getting caught for fear of being on the receiving end of some gangster violence. Oh, and Tashi has to work out whether he wants to go through with the wedding, and everyone regularly pulls a gun on everyone else.
When you're making a comedy caper, the best movies about India have this kind of frenetic energy. This movie has a similar vibe to The Hangover: the humor is irreverent, the pace is fast, and everything feels like it could fall apart for our heroes at any moment.
6. The Jungle Book (1994)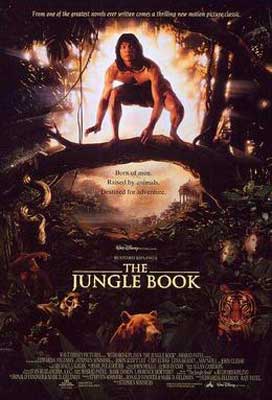 A young Mowgli accompanies his dad who works as a guide for the British. During one of these tours, Mowgli meets a young girl named Kitty, and the two become friends.
Tragically the party is attacked by the tiger Shere Khan. Mowgli's father dies and Mowgli is separated from the group before being rescued by a family of wolves who raise him. Many years later, he is discovered and arrested by the British. But when he is reunited with Kitty, it leads to a treasure hunt. Adventure ensues!
This is The Jungle Book I grew up with. Before I moved to India, I watched it over and over again. While it's not really an accurate representation of the country (especially not now) and has some really awful colonialist mentalities, it's still one of my favorite action-adventure movies set in India. Plus, you'll learn a few Hindi words.
7. Haider (2014)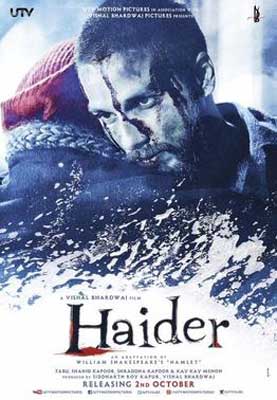 When he hears news of his father's disappearance, a young man named Haidar returns home to Kashmir, looking for answers. What he finds is incredibly troubling. His father Hilaal is nowhere to be seen, and his mother Ghazala is now in a relationship with his uncle Khurram.
Things turn from bad to worse as Haidar meets with a former friend of Hilaal, who tells him that his father was imprisoned and killed by militants under the control of Khurram. Haidar must now fulfill his father's last wish: to get revenge upon his uncle.
This is one of the best movies about India that adapts Shakespeare. Based on the play Hamlet, writer/producer/director Vishal Bhardwaj blends together both action and drama in a tense and very stylized way.
8. Dhoom (2004)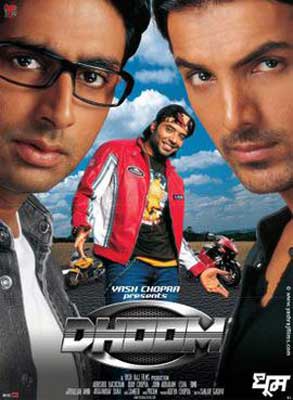 A gang of motorbike thieves is causing mayhem on the streets of Mumbai. Now, they've started robbing banks. The police have been unable to get the upper hand, but they're desperate.
When no-nonsense officer Jai Dixit is called in, he enlists the help of a local mechanic and racer named Ali to help take them down. Sometimes called the Indian Fast and the Furious, the Dhoom franchise is perfect for fans of over-the-top, ridiculous action films.
9. Guru (2007)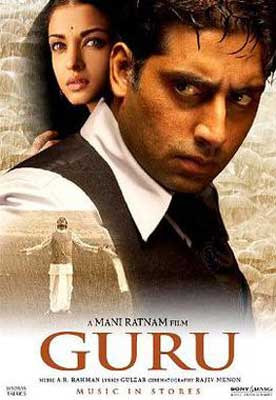 In 1950s Gujarat, young Gurukant is the son of a schoolteacher. After his father is disappointed when Guru fails to live up to his high expectations, Guru grows up determined to show his father that he can be a success.
After he marries Sujata, the daughter of a rich family, Guru has enough money to start a business and begins his rise to glory. Eventually, with the help of Sujata, her brother, and a newspaper tycoon who looks at Guru as a son, Guru's business becomes one of the most successful in all of India.
But Guru has not always used the most legal and ethical approach to obtaining profit, and soon his empire may come crashing down around him.
Anyone familiar with rags-to-riches tales such as Citizen Kane and Scarface will find something to enjoy here, though this movie – while serious – is far from being as gritty or violent as those. It has musical numbers, after all.
10. Lagaan (2001)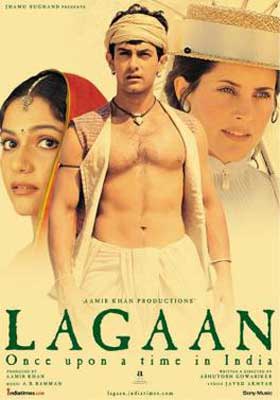 The year is 1893. When a small village in Central India suffers several years of drought and increasingly high taxes, a British military officer offers them a challenge. They can avoid paying the taxes they owe if they can beat the British at a game of cricket. If they fail, they'll owe three times as much money.
Unfortunately for the villagers, none of them even know how to play the game in the first place, let alone win. But the young Indian farmer who accepted the challenge also befriends the sister of the officer who instigated it. Together they work to train a team of villagers and save the fate of the village for years to come.
The cinematography is enough to make this movie worth a watch. Add a few breathtaking dance routines and nail-biting sports scenes, and you've got one of the best movies about India.
11. Pather Panchali (1955)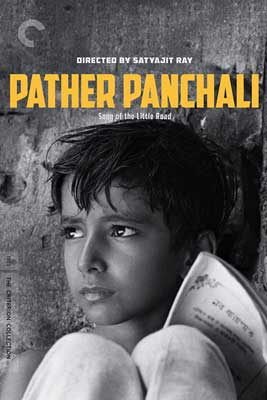 This sweeping drama is the first in a trilogy of movies that follows the life of Apu, a young boy who lives and grows up in rural Bengal in the early 20th century. During the course of this first installment, we see how Apu lives with his sister Durga, his parents Harihar and Sarbajaya, and Indir, the elderly cousin of Harihar.
Durga and Apu spend time enjoying a simple childhood, watching life go by, and occasionally interacting with visitors to their village, including traveling performers and salesmen. But eventually, the poverty of their circumstances begins to affect them more and more.
Pather Panchali looks really good considering it was made over 60 years ago. Because it was shot in black and white, the movie has a timeless quality. Together with parts 2 and 3 of the trilogy, they are considered to be some of the best movies ever made.
12. Monsoon Wedding (2001)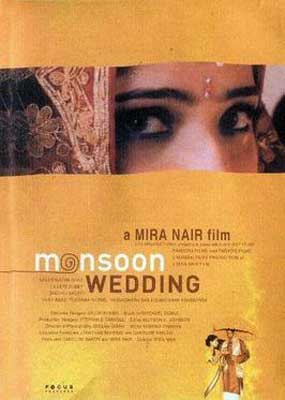 Through a marriage arranged by her parents, young Aditi is to be married in Delhi to Hemant Rai, the son of a family friend who lives in Texas. Aditi and Hemant have only known each other for a few weeks, and Aditi is still working through her feelings with a previous lover.
On top of this, all of the extended family are arriving for the wedding, and each person has baggage of their own to add to the ensuing chaos. With guests and organizers falling in love, jewelry mishaps, secret affairs, and family members on the brink of leaving forever, will everything work out for everyone?
It's a classic family-centric comedy-drama, with a host of colorful characters and some lavish sets and costumes thrown in. Monsoon Wedding is one of the more feel-good movies about India on this list. Find even more wedding-themed films.
13. The Darjeeling Limited (2007)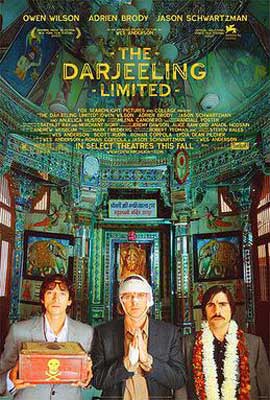 As one of the Western-made movies set in India on this list, The Darjeeling Limited has something of a unique flavor to it, especially as it was directed by Wes Anderson.
On this idiosyncratic adventure, we follow three brothers as they each come to terms with their own individually messy lives, as well as the recent accidental death of their father.
As they journey across India by train (the name of which gives us the movie title), they encounter all manner of different experiences, from the traumatic to the joyous, despite the fact that they really don't get along well together.
Some may be put off by Anderson's very distinct directing style, but the overall experience is a great portrait of Indian culture from Western eyes. Make sure to watch the accompanying short film Hotel Chevalier first, for the complete experience.
14. Slumdog Millionaire (2008)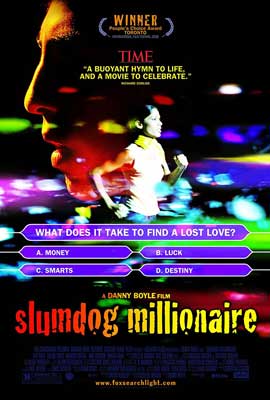 Jamal Malik grew up in the Juhu slum of Mumbai. When he becomes a contestant on India's version of Who Wants to Be a Millionaire, and starts to win, he attracts a lot of attention. So much so that he is brought in for questioning by the police under suspicion of cheating.
As the film unfolds, stories from Jamal's childhood come to life as he reveals how exactly he knew each of the answers.
Adapted from the novel of the same name, this feel-good drama was nominated for 10 Academy Awards upon its release and won 8, including Best Picture, Best Director, and Best Adapted Screenplay.
15. Million Dollar Arm (2014)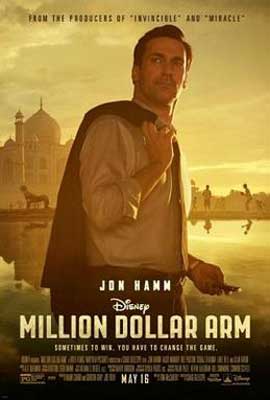 J B Bernstein, an American sports agent travels to India to scout for fresh baseball talent amidst India's cricket-obsessed population. He figures they're close enough and hopes to find the next big players through a contest open to the public.
He finds two players who have never played cricket or baseball in their lives: Rinku Singh and Dinesh Patel.
Based on a true story, this heartwarming sports comedy is one of the best movies about India for anyone hoping to visit and wanting some insight into what first impressions will be like. The first half of this film is immensely relatable and funny to anyone who has experienced the unique culture shock of India.
Admittedly, I was less invested in the second half when the story moves to the USA and the drama focuses more on the White characters. But the first half is so much fun that I rewatch it regularly.
16. Gandhi (1982)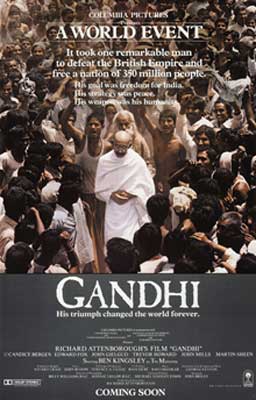 This is a historical biography of the life of Mohandas K. Gandhi – later known as Mahatma Gandhi – and how his non-violent protests resulted in the liberation of India from British rule.
We follow Gandhi from his humble beginnings as a lawyer in southern Africa, where an incident on a train led him to begin to fight for the civil rights of Indians. From there, he returns to India as something of a hero. He is asked to continue his humanitarian efforts in India's fight for independence against the British Empire.
This is one of the truly epic movies set in India. The scale is immense, and the amount of work visible on the screen speaks for itself.
17. Kabhi Khushi Kabhie Gham (2001)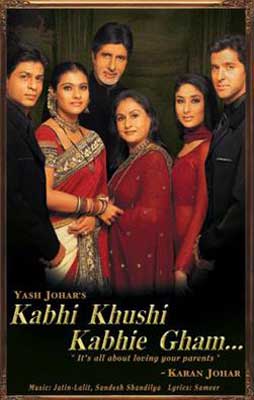 Rahul and Rohan are brothers and live with their very rich parents. Rahul is adopted, and everyone knows this except for Rohan.
One day, Rahul falls in love with Anjali, a spirited girl from a low-income family. When his father Yash arranges for him to be married to a much wealthier family friend, he disobeys and marries Anjali, causing a rift in the family; Yash disowns Rahul, causing him to relocate with Anjali to London.
Years later, Rohan takes it upon himself to try and reunite the family and mend the years of hurt caused by the separation of Rahul and his parents.
Movies about India often involve family drama, and this is one of the most popular, with a highly anti-classist message that runs throughout.
18. Tumbbad (2018)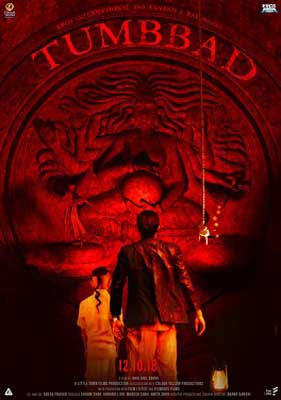 When the Goddess of Prosperity created her divine offspring, the firstborn of them, Hastar, tried to steal her gold and grain. After being caught by the other gods, he was spared on the condition that no one would ever worship him.
Since that day, he has slept in the Divine Goddess' womb. However, in the village of Tumbbad in the early 20th century, a temple is built to Hastar in defiance of the ancient rule. Now, three generations of a family must deal with the supernatural fallout of this act and try to resist the lure of the golden coins that they receive for helping Hastar in his endeavors.
Visual creativity, good production value, and a period setting place this Indian horror movie above many of its contemporaries. Tumbbad is an enjoyable morality tale against the corruption of greed.
19. The House Next Door (2017)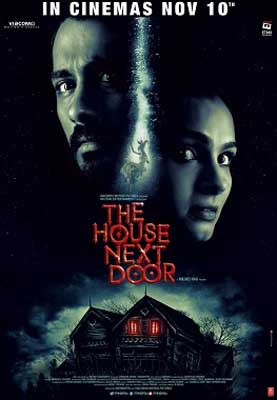 Young couple Krish and Lakshmi live a happy life in their house in the mountains. When some new neighbors – the teenage Jenny, her half-sister Sarah, and their stepmother – move into the house next door, things begin well enough.
But soon strange things start to happen. Things that can't be explained by reason or science. Eventually, it becomes clear that paranormal forces are at work. Vengeful spirits are determined to wreak revenge on those who now inhabit the house next door and anyone who gets in their way.
There are some tense moments in this visually impressive Indian horror movie. The special effects are on point, and the overall concept will give plenty of horror fans the right chills, especially if you crave haunted house films.
20. Evaru (2019)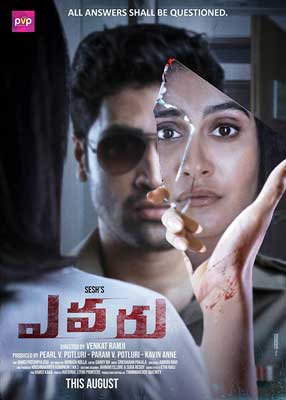 In a seemingly open and shut case, high-ranking police officer Ashok Krishna is killed in self-defense by Sameera Maha, a woman he was attempting to rape. Overseeing the case is Sub-Inspector Vikram Vasudev, a not-so-clean cop who is hired by Sameera's lawyer and told to tie the whole thing up quickly.
However, as he digs deeper into the case and interviews Sameera in order to establish her innocence, things start to become less certain. Before long the whole event is called into question, and everyone seems to be lying about something.
With plenty of twists and turns to keep viewers guessing, this is one of the best thrillers from among the South Indian movies available.
21. 99 (2019)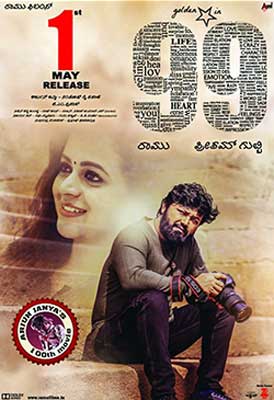 During a high school reunion, travel photographer Ramachandra's friends mention his high school sweetheart Jaanu is returning from Singapore. Overcome with nostalgia from the reunion, he decides to meet up with Jaanu, and the two begin to reminisce while catching up on their current lives.
This Kannada-language romantic movie is a remake of the 2018 Tamil film 96, which is considered one of the top Indian movies with cult followings. Unfortunately, 96 is difficult to find outside of India, so 99 is the best I can offer. But don't worry, this is still one of the best South Indian movies for romance lovers.
22. Baahubali: The Beginning (2015)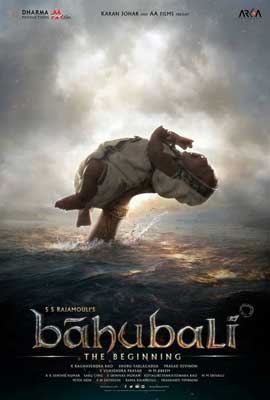 Set in the ancient central-Indian kingdom of Mahishmati, a woman risks her life to save a baby who is saved and adopted by a neighboring tribe. When that man grows up and falls in love with a fierce warrior woman, he finds himself involved in a decades-long conflict as he confronts the truth of his own past.
For fans of epic fantasy movies, Baahubali: The Beginning (and its sequel) should be top of your list. It is one of the highest-grossing South Indian movies of all time for a reason. If you love the film, there is also a prequel book series by Anand Neelakantan.
23. Raazi (2018)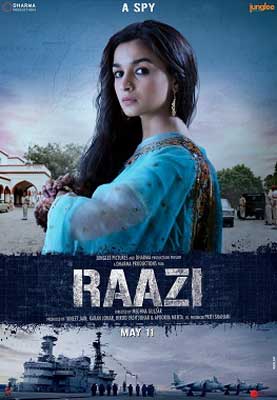 Based on a true story, Raazi is set during the Indo-Pakistani War of 1971. The film follows Sehmat Khan, the daughter of Hidayat Khan, an Indian freedom fighter. Upon her father's wishes, she becomes an agent of India's Research and Analysis Wing (RAW). As an agent, she becomes a spy and marries into a Pakistani military family in order to get classified information for India.
This spy thriller quickly became one of the top-grossing films about India with a female lead upon its release in 2018. It is easily one of the best movies about the India-Pakistan conflict.
24. Paan Singh Tomar (2012)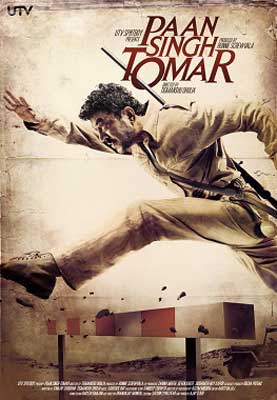 Told mostly in flashback during an interview with a reporter, we learn the story of the life of Paan Singh Tomar, a real-life Indian athlete turned dacoit (a bandit). Paan Singh was responsible for wreaking havoc in the Chambal Valley in the second half of the twentieth century.
In the 1950s, Paan Singh worked in the military and became the reigning 3000m steeplechase champion for 7 years in a row. However, once he retires from military service, he returns home and becomes involved in a dispute over his family's property. When the dispute becomes violent and his family is attacked, Paan Singh vows to become baaghi – a rebel against order – and begins his second life.
Upon its release, Paan Singh Tomar was a huge hit with Indian audiences and remains one of the best movies about India to date.
25. Asuran (2019)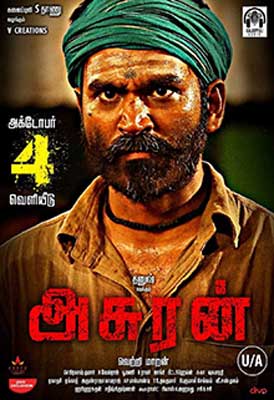 When Velmurugan, the son of Sivasaami, a Dalit farmer, murders an upper-caste landlord in retaliation for trying to take his family's land, it sparks a caste war in Tamil Nadu.
Asuran is one of the best Tamil-language South Indian movies. It addresses India's class politics and is based on the real-life 1968 Kilvenmani massacre. Like Vetrimaaran's other films, Ausuran does not shy away from the realities of violence and can be a difficult watch.
If you're interested in the story but would rather read about graphic violence than watch it, the film is based on the book Vekkai by Poomani.
More To Watch And Love:
For more movies set in India, try The Best Exotic Marigold Hotel, which you can read more about on our hotel movies list. Or, watch Jango, which is a newer time loop film.
Which of these movies have you enjoyed? Are there any more that we should add to our list? Let us know in the comments, and be sure to head this way next: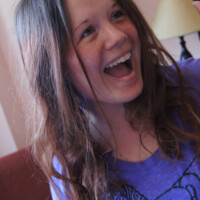 Dagney (pronouns: any) is a neurodivergent writer and book nerd who is drawn to all things weird and macabre. She also loves anything to do with fast cars, unhinged anti-heroes, and salt. When she isn't working or reading, you're likely to find her eating Indian food, playing board games, or hiding out somewhere dark and quiet, stuck down an internet rabbit hole. The easiest way to win her over is through cats and camels.