Watch the best haunted house movies for thrill-seekers and horror lovers – many of which are based on favorite books.
Are you scrolling for something spooky to watch right now? These comedic and terrifying movies about haunted houses are sure to satiate any movie lover's creepy cravings.
While you'll find many haunted house horror movies, there are also quite a few that are a tad too ridiculous or just meant to be hilarious spoofs.
Some of these haunted house films are cult classics, and one was never allowed on TV again – it was too realistic!
So, keep reading to uncover fantastic haunted house movies set around the world, including a few featuring haunted mansions, hotels, and buildings.
Don't forget to let us know your favorite scary haunted house movies in the comments. Let's get started!
You might also enjoy these books featuring haunted houses.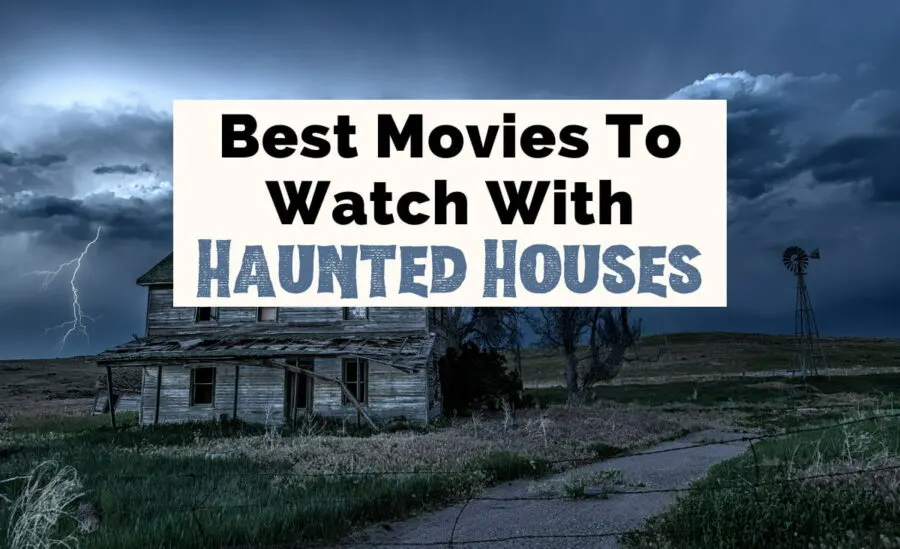 Grab your favorite haunted house films and books here:
1. Book of the Month: Get the month's hottest new and upcoming titles from Book of the Month. You might snag an early release or debut author. Along with selecting a book a month, find terrific add-ons, both trendy and lesser-known titles.
2. Audible Plus: From Amazon, listen to Amazon Originals, podcasts, and audiobooks. They add new titles every week.
3. Amazon Prime: Don't miss Amazon First Reads – early access to Kindle books. Get fast delivery as well as movies, music, Originals, shows, and more.
4. Or, start your trial of Amazon Video for movies and tv series on demand.
22 Best Haunted House Movies
By Sheree Strange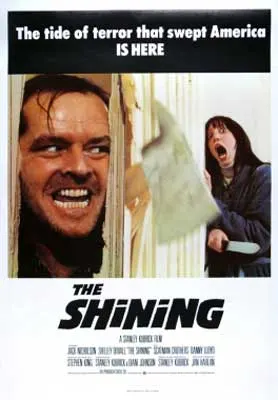 1. The Shining (1980)
One of the best haunted house movies isn't set in a haunted house at all: it's a haunted hotel!
Based on the 1977 Stephen King novel of the same name, The Shining is the story of a troubled writer and his young family who spend the off-season taking care of the historic Overlook Hotel.
Snowed in and isolated, the family is subjected to the influence of the malevolent supernatural forces of the hotel.
This is a classic of the genre – Stanley Kubrick's shining directorial achievement – and gave rise to dozens of iconic images and lines ("Here's Johnny!").
If you enjoyed King's The Shining, uncover even more hotel books – many of which are equally haunted.
Or, watch more movies set at and about hotels.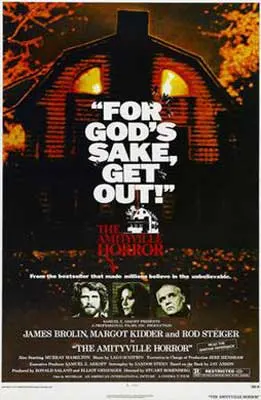 2. The Amityville Horror (1979)
Do you know how real estate agents have to disclose if a house they're selling was the scene of a murder?
Haunted house movies like The Amityville Horror are the reason that rule exists.
While claims of a real haunting at the actual Amityville house in New York were later revealed to be false, the legend has persisted in this wildly successful film franchise.
The original movie, released in 1979, grossed over $80 million at the box office and went on to become one of the most successful independently-produced features of all time.
If you're wondering where to start with movies about haunted houses, The Amityville Horror is an excellent choice.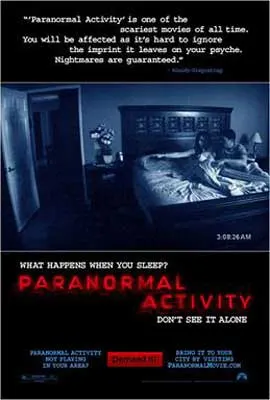 3. Paranormal Activity (2007)
If you're a young couple haunted by a supernatural presence in your home, there's one thing you absolutely must do: get proof!
That's what Katie and Micah try to do in Oren Peli's 2007 film Paranormal Activity.
Only, as with so many haunted house horror movies, the best laid plans go totally awry when the couple decides not to enlist the help of a demonologist.
At first, the cameras they set up in their bedroom capture mundane curiosities: flickering lights, slamming doors, your average low-level haunting.
When the paranormal presence starts setting fire to Ouija boards, though, and dragging Katie out of bed at night, things ramp up to a horrifying conclusion.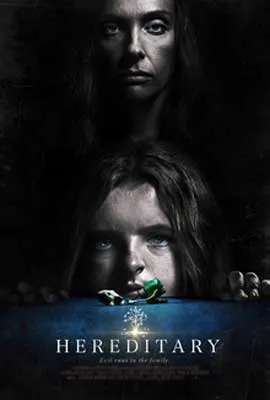 4. Hereditary (2018)
Not many debut haunted house movies make the splash that Hereditary did back in 2018.
In director Ari Aster's first time out, he made a film that received worldwide critical acclaim and became the studio's highest-grossing film to date.
A bereaved family suffers shock after shock, and a particularly gruesome accident nearly tears them apart.
The matriarch, Annie Graham (played by the inimitable Toni Collette), learns to perform seances to communicate with the departed, which opens the door to a terrifying haunting.
This is psychological horror done right, with a twisted turn of events guaranteed to stay with you.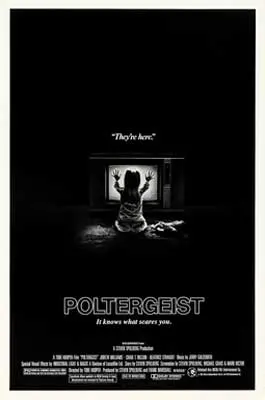 5. Poltergeist (1982)
It's a familiar enough story in haunted house movies: malevolent ghosts invade a suburban family home and focus their attention on the youngest daughter.
It's the combined powers of directors Steven Spielberg and Tobe Hooper that make Poltergeist a true classic of the genre.
Their unique creative relationship gave rise to some of the most iconic jump-scares and haunting reveals in movie history – including the infamous clown doll attack (even that sentence is scary!).
Poltergeist was such a smash that it was followed by two sequels, and remade completely in 2015. However, nothing beats the raw energy of the original.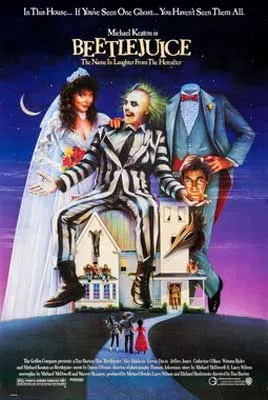 6. Beetlejuice (1998)
If you prefer lighter movies about haunted houses, check out Beetlejuice, Tim Burton's 1998 fantasy-comedy film.
It's a cult classic now, beloved for its camp costumes and extra characters.
It tells the haunted house story from the other side, the perspective of the ghosts doing the haunting.
A newly-dead couple (played by Geena Davis and Alec Baldwin) calls upon the services of a "bio-exorcist" from the Netherworld to help them haunt the new (living) inhabitants of their home.
This one has more spills than chills, and it offers a fascinating insight into Burton's early creative vision.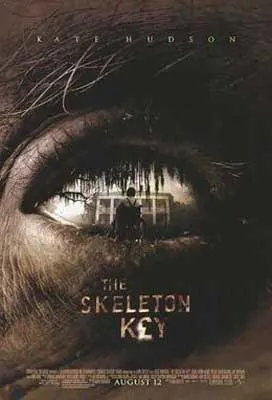 7. The Skeleton Key (2005)
Who could forget that haunting movie poster with Kate Hudson?
Though she's better known for her rom-coms than her movies about haunted houses, The Skeleton Key is not to be missed!
This Southern Gothic film follows a hospice nurse who takes a new job at a plantation home, not knowing that she's stepping into a tangled web of hauntings, history, and Hoodoo.
The psychological elements of this film, along with its reckoning with the impact of America's slave history, will have your mind reeling.
A must-see for all fans of the Southern Gothic – and keep your eyes peeled for the unexpected ending!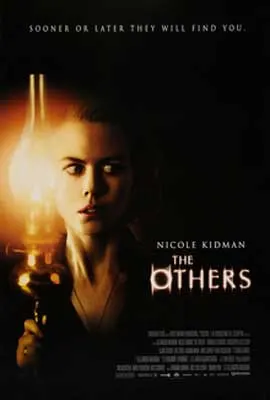 8. The Others (2001)
If you're tired of haunted house movies with over-the-top special effects and gore galore, you should try watching The Others, a beautifully rendered story with stellar dramatic performances.
The central character, Grace, is played to perfection by Nicole Kidman, with her characteristic understated elegance.
The critically acclaimed score ramps up the spook factor without any of the schlock.
The Henry James-inspired story – a family discovers that ghosts in their home are disturbing their perception of reality, bringing them to the brink of madness – is so well served, The Others is proof that the best haunted house movies can be true works of art.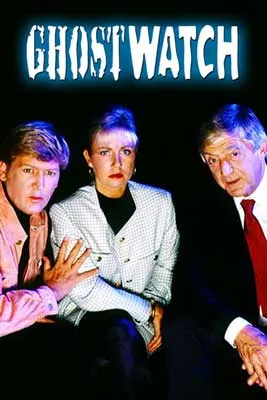 9. Ghostwatch (1992)
Can you imagine movies about haunted houses so scary and realistic that they cause a literal nationwide panic?
It actually happened with Ghostwatch back in 1992!
The mockumentary was aired on Halloween night, so viewers were already in the mood to have their pants scared off.
The made-for-TV movie was styled to be viewed as "breaking news" about suspected poltergeist activity in a house in London.
The broadcast caused a massive surge in phone calls to the BBC; over 1,000,000 people called the switchboard to register their complaint or concern about its contents.
Ghostwatch has never been aired on TV again! Read more about the "spoof that duped the nation."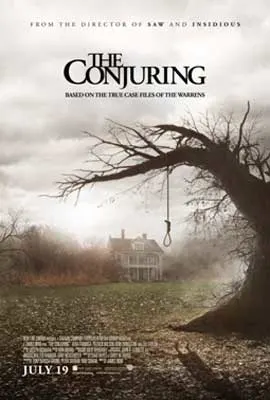 10. The Conjuring (2013)
"Paranormal investigator" sounds like a dream job for fans of haunted house films; doesn't it?
That's the job title of Ed and Lorraine Warren in The Conjuring, a supernatural horror movie about the case that "changes it all."
The investigators come to the aid of the Perron family, new residents of a farmhouse that their dog refuses to enter, subject to the whims of malevolent spirits.
This film is based on the same supposed "real life" haunting that inspired the Amityville Horror franchise but it's a very different take, and still worth a watch.
The franchise also has an interesting romantic subplot that will really subvert the horror fan's expectations.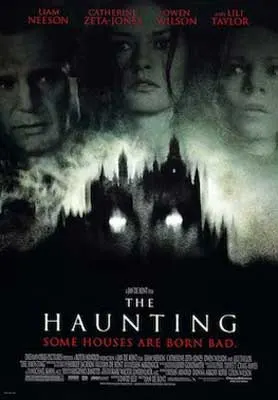 11. The Haunting (1999)
Before the 2018 Netflix drama series, The Haunting was one of the best haunted house movies based on Shirley Jackson's book The Haunting Of Hill House (there have been many adaptations, it's very versatile source material!).
There were many big names attached to the project; Steven Spielberg worked with Stephen King on the initial script, and Liam Neeson, Catherine Zeta-Jones, and Owen Wilson all scored starring roles.
The film, about an insomnia sleep study gone horribly wrong, was panned by critics but became a blockbuster success regardless.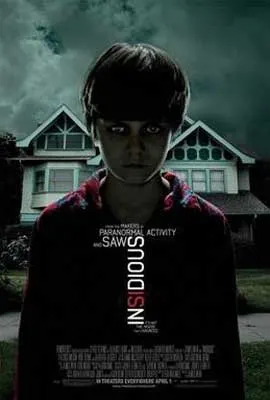 12. Insidious (2010)
As with so many haunted house movies, Insidious begins with a young family moving into a new home.
But the supernatural horror flick still has some twists and turns in store for viewers!
This version of the haunted house tale has one of the sons of the family fall into a coma, and astrally project to do a malevolent spirit's bidding.
Director James Wan has said that he developed the film in response to the Saw film franchise.
He wanted to prove that a movie could be just as good and just as scary without the level of gore for which that franchise is (in)famous.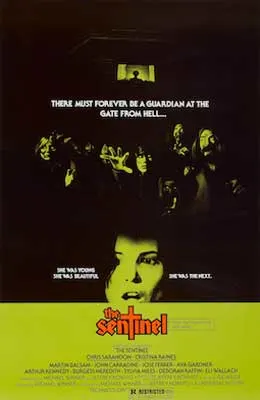 13. The Sentinel (1977)
No, not the action-packed Michael Douglas political thriller of 2006 – this is the 1977 supernatural horror film of the same name, The Sentinel.
(Though surely the White House is haunted – if any filmmakers are looking for ideas for haunted house horror movies!)
It's one of those so-bad-it's-good movies that you'll want to watch with friends and a big bowl of popcorn.
Cristina Raines stars as Alison Parker, an unstable fashion model who moves into a Brooklyn brownstone only to discover that it is, in fact, the gateway to Hell.
Variety called it "a grubby, grotesque excursion into religioso psychodrama," so obviously it's a must-watch.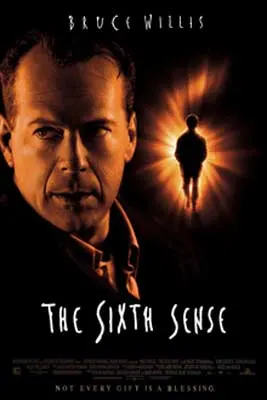 14. The Sixth Sense (1999)
When it comes to haunted house movies, is there any more iconic line than "I see dead people?"
Haley Joel Osment was just eleven years old when he delivered the line to Bruce Willis's shocked countenance in The Sixth Sense.
Over two decades later, it's still the moment for which he's best known.
The film's storyline is pretty much encapsulated in that scene: a child confesses to his psychologist that he can communicate with the dead, and then there's that twist.
This is the movie that introduced M. Night Shyamalan and his famous storyline curveballs to the world.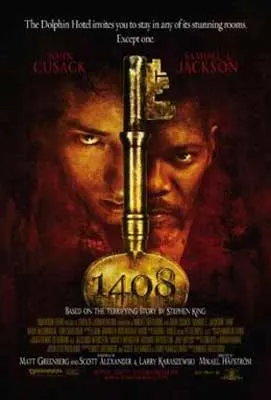 15. 1408 (2007)
Another one of the best haunted house movies based on a Stephen King story is 1408.
John Cusak stars as Mike Enslin, the skeptical author of books about supernatural phenomena.
At a particularly low point in his life, he receives an anonymous message on the back of a postcard from the Dolphin Hotel in New York.
The message says "Don't enter 1408," – so, which room do you think Cusak requests upon his arrival?
Samuel L. Jackson plays a supporting role as Gerald Olin, the hotel manager who tries to warn Mike about the dozens of deaths that have occurred in that haunted room.
Watch even more terrifying movies set at and about hotels.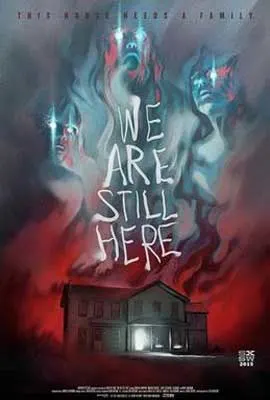 16. We Are Still Here (2015)
Of all the settings for haunted house movies, a former Victorian funeral home has to be one of the best!
How did the main characters of We Are Still Here not know it was going to be haunted?
Granted, Anne and Paul had a lot on their minds when they moved into the New England house.
Their son, Bobby, had recently been killed in a car accident, and Anne was spiraling into a deep depression.
When Anne starts claiming that Bobby's spirit is with them in the house, and the neighbors warn them that they should leave, Paul is ready to pack his bags.
But Anne insists on hanging around, calling in spiritualist friends to see if she really can connect with her son across the divide.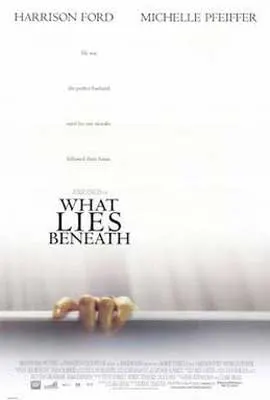 17. What Lies Beneath (2000)
Harrison Ford and Michelle Pfeiffer were two iconic hotties in their prime.
They starred together in What Lies Beneath, making them one of the sexiest on-screen duos in the history of haunted house movies.
Ford plays a successful college professor, skeptical of his cellist wife's belief that there is a spirit haunting their Vermont home.
It hits all the essential notes of movies about haunted houses: a failed seance, a young woman missing (or two!), demonic possessions, jewelry and locks of hair, mysterious messages appearing in the steamy mirror…
But, it's all the better for being based on one of the filmmaker's own personal experiences with the paranormal.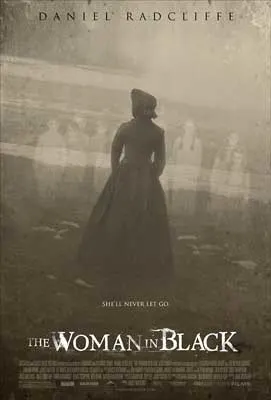 18. The Woman In Black (2012)
The Woman In Black was a 1983 gothic horror novel by Susan Hill, which has since been turned into two great haunted house movies.
The first, released in 1989, was made for television and reached a relatively small audience (though it won multiple BAFTAs).
The 2012 version, however, starred Daniel Radcliffe (yes, that Daniel Radcliffe) and was released to critical acclaim and major commercial success worldwide.
The story follows a widowed lawyer investigating the malevolent ghost of a young woman, who appears to be seeking vengeance in the small village where she once lived.
Both versions are worth a watch, but beginners should start with the Daniel Radcliffe one to get the full experience.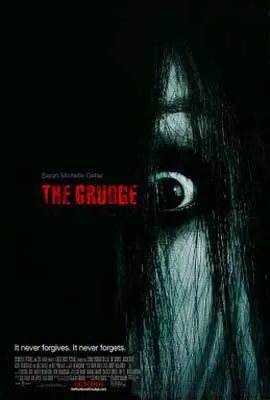 19. The Grudge (2004)
If you're a millennial, you probably remember The Grudge coming out in cinemas when you were in high school.
It was billed as the haunted house horror movie to beat all haunted house horror movies, with a huge (terrifying!) marketing campaign.
The worldwide theatrical release was actually a remake of the Japanese horror film Ju-On: The Grudge, though the same director worked on both versions.
The non-linear plot follows the results of a curse that is cast whenever someone dies "in the grip of extreme rage or sorrow."
Anyone who encounters the curse will die, and it passes from victim to victim in the most twisted version of a game of pass-the-parcel ever.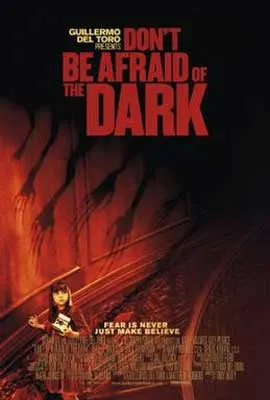 20. Don't Be Afraid Of The Dark (2010)
Don't Be Afraid of the Dark is comic book artist, Nixey's, first full-length film, directorial debut, with the screenplay written by Guillermo del Toro and Matthew Robbins.
Based on the 1973 made-for-TV movie of the same name, Don't Be Afraid Of The Dark levels up all of the tropes of haunted house movies.
A family moves into a 19th-century house in Rhode Island, and the kooky loner daughter begins seeing malevolent spirits rising from the mysterious pit of ash at the bottom of the house.
Critics praised all of the leads – Katie Holmes, Guy Pearce, and Bailee Madison – for the performances that Nixey (and del Toro) drew from them, as well as his direction, atmosphere, and score.
More of the best movies about haunted houses from Christine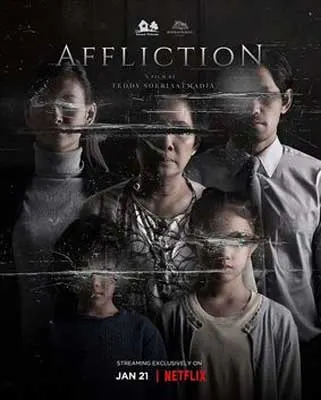 21. Affliction (2021)
If you are craving haunted house horror movies from Indonesia, tune into Affliction.
Nina might just learn the truth about her husband, Hasan, who left Central Java to pursue a career as a psychologist in Jakarta.
Having recently lost her mother, Nina is now fearful for Hasan's mother, Dayu, who is also sick. Is it dementia, or is there something more sinister at play?
The family heads back to Hasan's childhood home, but something is clearly off.
Is the house haunted? Are those bones in the backyard? And most importantly, will Nina and her family leave alive?
One of the newer films on this list, there is a trigger warning for suicide, which happens at the beginning of the movie.
By Indonesian horror standards, this movie is fairly tame and is a slow-burn thriller. Watch even more movies in all genres from Indonesia.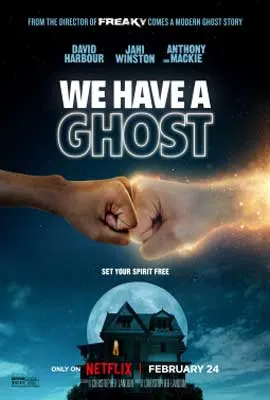 22. We Have A Ghost (2023)
For sincere movies about haunted houses, We Have A Ghost promises a delightful cast of your favorite actors.
Jennifer Coolidge plays a psychic while Stranger Things star David Harbour is our lost and mostly benign spirit.
You've also got American stand-up comedian, Tig Notaro, as well as the young Randall Pearson from This Is Us, Niles Fitch.
Based on Geoff Manaugh's short story, "Ernest," watch as the Presley family moves into a dilapidated haunted house.
While the father, Frank, is hoping to exploit the ghost for his own life's shortcomings – with newfound income/success via YouTube stardom – their youngest, Kevin, and his friend try to help Ernest crossover.
Add in a less-than-ethical intervention from the CIA, and we can all only hope that Ernest finds the peace he deserves.
Where To Watch & Learn More About These Haunted House Films:
Amazon Prime Video | Netflix | IMDb | Hulu | Max
Save These Movies About Haunted Houses For Later: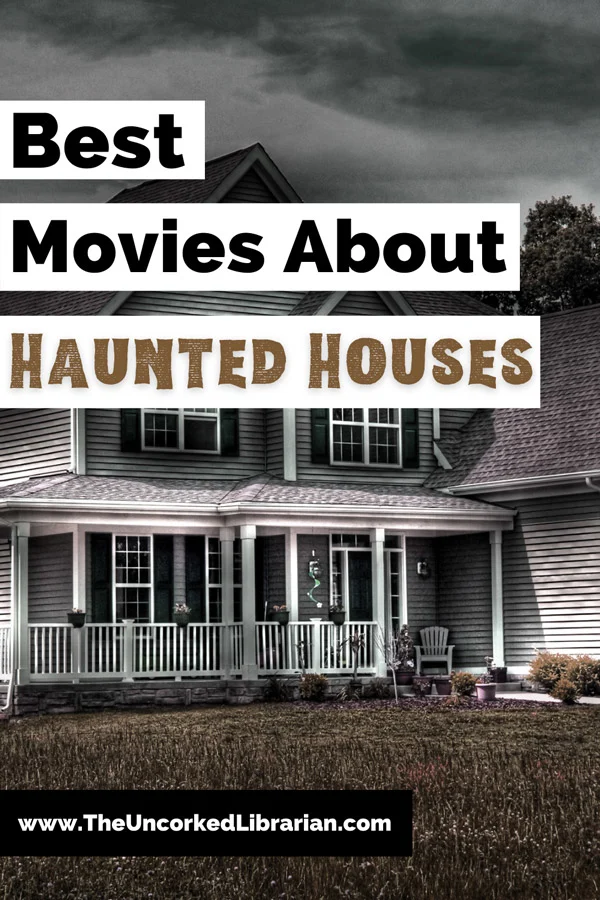 Grab your favorite haunted house films and books:
1. Book of the Month: Get the month's hottest new and upcoming titles from Book of the Month. You might snag an early release or debut author. Along with selecting a book a month, find terrific add-ons, both trendy and lesser-known titles.
2. Audible Plus: From Amazon, listen to Amazon Originals, podcasts, and audiobooks. They add new titles every week.
3. Amazon Prime: Don't miss Amazon First Reads – early access to Kindle books. Get fast delivery as well as movies, music, Originals, shows, and more.
4. Or, start your trial of Amazon Video for movies and tv series on demand.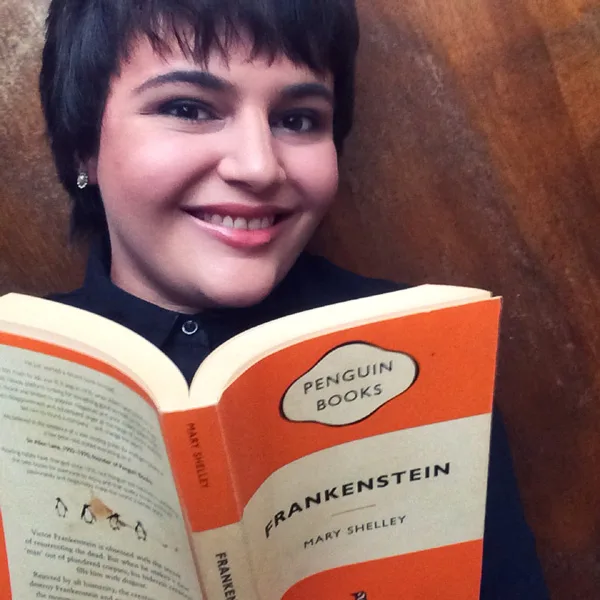 Sheree (pronouns: she/her) is a writer and book reviewer living on the land of the Gadigal people of the Eora nation (known as Sydney, Australia). She has been reviewing books on her blog, Keeping Up With The Penguins, since 2017. She reads books of all kinds and shares her thoughts on them all across the internet.
What are your favorite haunted house horror movies?
What are your favorite scary haunted house movies? Let us know in the comments!
You May Also Enjoy: