Scream across the UK with the best British horror movies to watch right now, perfect for a terrifying night in with the lights out.
From mist-shrouded manors to quaint, remote villages and forsaken alleyways, British horror films have captivated audiences for decades.
Enter a dark world where the veil between the living and the dead is quite thin. So thin, in fact, that sometimes the dead come back to life…
From eerie cult classics to creepy modern masterpieces, watch the best UK horror movies sure to make you scream – or want to run and hide.
Encounter werewolves, and learn how to survive the zombie apocalypse. Maybe reconsider that hike with friends. Of course, find ghosts, vampires, monsters, and more. Let's get started!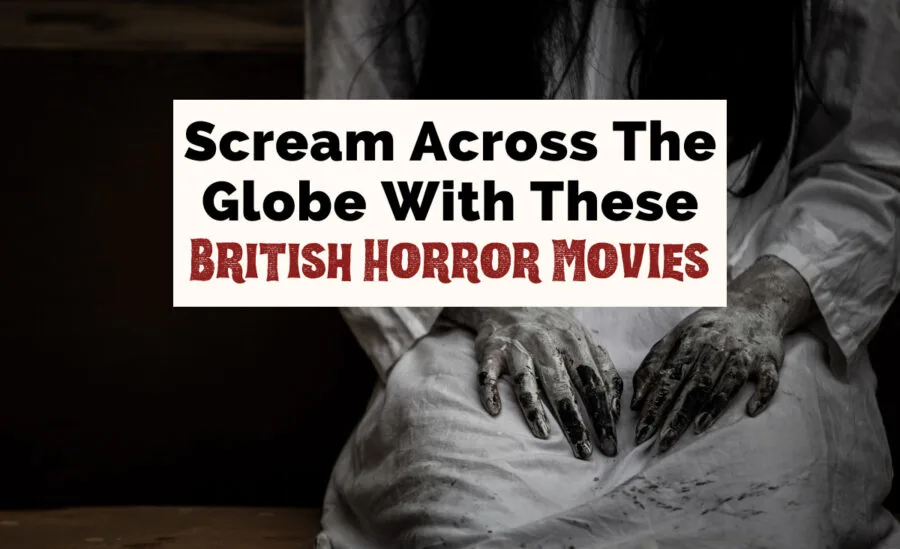 Grab top books and movies here:
Express VPN – Using Virtual Private Networks (VPNs) allows you to view movies worldwide – and they help keep your information safe. Our writers couldn't have such diverse film reviews without a VPN.

Amazon Prime Video – Stream thousands of ad-free movies and TV series on demand with Prime Video.

Audible Plus: From Amazon, listen to Amazon Originals, podcasts, and audiobooks. They add new titles every week.
20 Terrifying British Horror Movies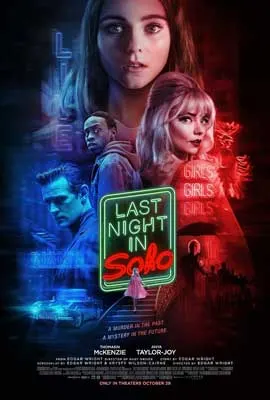 Last Night in Soho (2021)
Although this isn't the most outright terrifying of British horror films – and it won't be the kind of horror movie Edgar Wright fans are used to – it is incredibly unsettling.
The dread really creeps up on you and stays there.
Ellie is a young woman raised by her gran who can seemingly see ghosts and is obsessed with the 1960s.
She's just moved to London to study at the London College of Fashion and is staying in a bedsit that happens to rock the 60s aesthetic she loves so much.
However, during her first night in the new room, Ellie finds herself magically transported back to the 60s.
She experiences this world through the body of another young woman named Sandie, who also used to live in what is now Ellie's room.
Soon she is time traveling every evening, enchanted by the glamor of it all.
But underneath the shiny exterior, Ellie realizes it isn't everything she – or Sandie – ever dreamed of; the seedy underbelly of the city holds dangerous truths.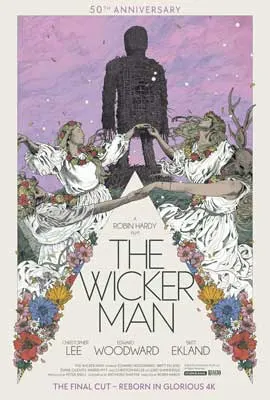 The Wicker Man (1973)
Part crime thriller, part psychological folk horror, The Wicker Man is one of the best British horror movies ever made.
Although largely overlooked when it was first released, it has since become a horror classic (and not just in the United Kingdom) and a genre-defying film.
Even if you're not interested in films about cults, Christopher Lee's fantastic portrayal as the charismatic leader, Lord Summerisle, is well worth the watch!
Summerisle clearly enjoys toying with Howie (played with stony conviction by Edward Woodward), and it's clear that Lee is having a great time – he's since said that this was his favorite ever role!
Neil Howie, a devout Christian policeman in the Scottish highlands, is called away to a remote Scottish island to investigate the disappearance of a young girl named Rowan.
However, from the moment he arrives, the islanders seem intent on being unhelpful. There's also something just so… un-Christian about them.
The further Howie dives into his investigation, the more unnerved by their Pagan beliefs he becomes.
Soon he's even convinced himself they've sacrificed Rowan to their Gods!
Watch even more scary hotel movies sure to make you scream.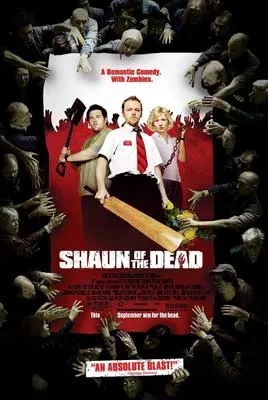 Shaun of the Dead (2004)
Shaun of the Dead is the world's most successful – and possibly first – ZomRomCom (zombie romantic comedy). It is considered by many to be one of the best British horror films ever made.
It brought the fast-paced directorial style of Edgar Wright into the cinematic mainstream and was the Hollywood launch pad for lead actor Simon Pegg.
Together, they breathed new life into the British horror genre – UK horror movies have felt its influence ever since.
Shaun needs to get his life together.
He's spent too long drifting through life in an underachieving routine, working at the same electronics store, and going to the same pub most nights with his slacker housemate Ed.
Things go from bad to worse when Shaun forgets to book dinner for his and his girlfriend Liz's anniversary and she dumps him.
He's hit rock bottom; but, perhaps the convenient(?) outbreak of a zombie apocalypse will be the call to arms he's been needing all along.
And, if you are looking for even more rom-coms and lighter movies to watch, be sure to check out these top romantic British movies.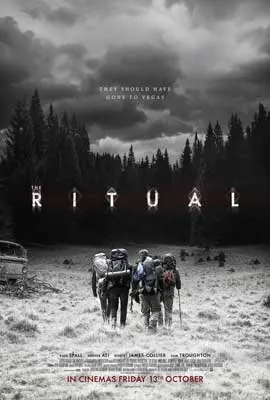 The Ritual (2017)
While this horror flick is set in Sweden, it is very much still British and is definitely one of the most atmospheric British horror films.
If you love hiking horror movies set in a remote location, this is the film for you.
And as the name implies, The Ritual is also perfect for anyone who loves cults or folk horror movies – especially Nordic-based.
Six months after the murder of their friend, Luke, Hutch, Phil, and Dom, decide to honor his wish to go on a hiking holiday in Sweden – and to repair their own friendship in the process.
Although tensions seem high, the beauty of Sweden has made the holiday go relatively well, despite everyone's eagerness to get back to the lodge.
But then Dom injures himself, and they veer off course through the woods to try and make it back quicker.
However, it seems the group of friends might not be the only ones in the forest.
Watch even more great hiking and backpacking movies, scary and fun.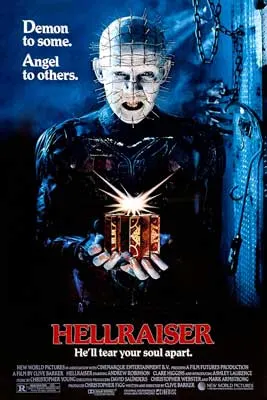 Hellraiser (1987)
It should be known that writer/director Clive Barker's work is both highly distinctive and not for the squeamish.
This full-on S&M gory nightmare brought British horror movies back into the mainstream limelight.
In a cautionary supernatural horror tale about the dangers of seeking hidden pleasure, a man named Frank returns from Morocco with a mysterious puzzle box.
Upon managing to solve the puzzle and open the box, he finds himself immediately attacked and dismembered by unknown forces.
Sometime later, Frank's brother Larry moves into the house with his new wife Julia, in the hopes of repairing their strained relationship.
But after accidentally spilling some blood on the floor of the room in which Frank opened the puzzle box, Frank's body begins to regenerate.
With the help of Julia, Frank uses new blood to regenerate, in order to try and escape the beings that have laid claim to his soul.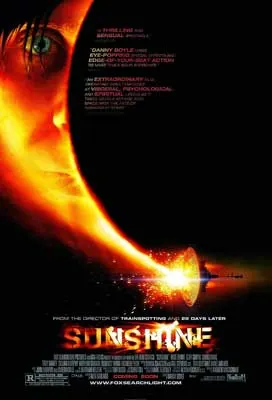 Sunshine (2007)
With Sunshine, British director Danny Boyle expands his diverse portfolio with an incredibly tense, genre-bending sci-fi horror thriller.
Containing a multinational cast of familiar faces including Cillian Murphy, Michelle Yeoh, and Chris Evans, Sunshine adds some much needed science fiction into the canon of the best British horror movies.
In the near future, the sun is dying and humans are about to go extinct.
In order to save mankind, a group of scientists are aboard the Icarus II – a ship carrying a huge atomic bomb through space that they hope will reignite the sun.
Their mission will last years, and none of them even know if their efforts will have any effect on Earth's situation.
They only know that, since the previous mission failed, this is humanity's last hope for survival.
But as they get nearer to their destination, the cracks in the ship, the plan, and the team are beginning to show. And hanging over all of them is the question: what happened to Icarus I?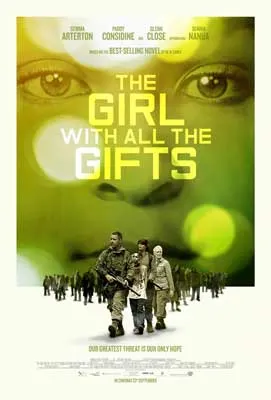 The Girl with All the Gifts (2016)
This is definitely one of the best UK horror films for anyone who loves zombies, or for those who appreciate good post-apocalyptic horror.
The Girl with All the Gifts is a post-apocalyptic zombie horror movie set in the near future following a devastating pandemic.
Most of the population was infected by a fast-acting fungal infection that turned them into "hungries," which are fast-moving, mindless zombie creatures.
The movie follows a group of imprisoned school children who might just hold the key to a cure and focuses on Melanie, who is one of the students.
Melanie is a keen learner and always very friendly to all the military personnel keeping her locked up. In fact, Melanie seems perfectly lovely.
So why do they keep her chained up and walk her around in a mask?
Ghostwatch (1992)
This is one of the most subversive British horror movies ever conceived.
Interestingly, the BBC aired Ghostwatch as a live TV broadcast on Halloween 1992, using their actual TV presenters, anchors, and crew as the cast, to make it as authentic as possible.
This meant that like the infamous 1938 War of the Worlds broadcast – which is referenced within the film – many viewers believed it was actually happening.
On Halloween, we follow a BBC TV crew as they spend the night with a mother and her two daughters in their reportedly haunted house.
Back in the newsroom, we join broadcaster Michael Parkinson and paranormal expert Dr. Lin Pascoe, as they take calls from people sharing their own ghost stories.
Although most of the crew start off thinking the entire thing is a bit of fun, as the night progresses, even they can't deny the weird things happening within.
Ghostwatch is a hidden gem of British horror films – even if you are normally put off by found footage movies.
Trigger warning: there is an unnecessary transphobic moment toward the end – something sadly not uncommon for the era it was made. But otherwise, this is well worth watching, especially if you enjoy haunted house horror films.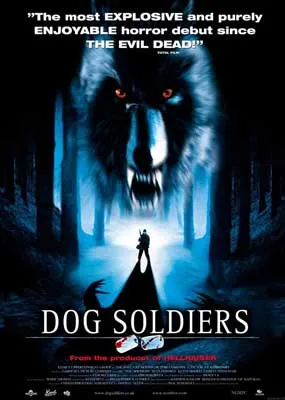 Dog Soldiers (2002)
Dog Soldiers stands as one of the best low-budget UK horror movies set in the Scottish Highlands.
Writer/director Neil Marshall manages to draw an absurd amount of tension with clever choices and some tight writing.
If you're looking for a great double feature movie night, this pairs very well with An American Werewolf in London as a showcase for what can be accomplished in the werewolf subgenre.
While camping in the Scottish Highlands, a young couple is brutally killed by an unknown group of assailants.
A few weeks later, a group of British soldiers find themselves in a similar environment on a training exercise and are attacked in the same fashion.
Retreating to a small cabin in the woods, the soldiers find themselves in a desperate and savage fight for survival.
If only this training exercise hadn't taken place on the night of a full moon …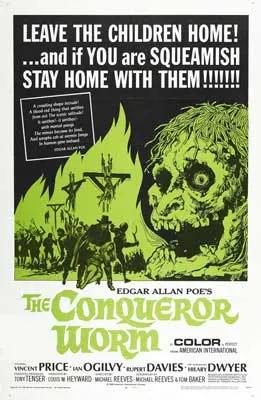 Witchfinder General (1968)
Also known as The Conqueror Worm
Considered overly brutal and expressionistic at the time of release, Witchfinder General is one of the most distinctive and harsh-looking British horror movies on this list.
It has since served as a showcase – and a warning – of what UK horror films are capable of.
In 1645, England is divided by civil war. The breakdown in society is causing suspicion, doubt, and acts of barbarism throughout the land.
One person taking advantage of the situation is a man named Matthew Hopkins; he is a self-styled witch hunter, roaming rural England with his cruel assistant, John Stearne.
Under the guise of religious zealotry, Hopkins and Stearne ride into town, accusing women of witchcraft, torturing and abusing them, and then demanding payment from the local magistrates.
But when they target a priest and his niece in a remote village in East Anglia, the niece's soldier fiancée swears revenge upon them, by any means necessary.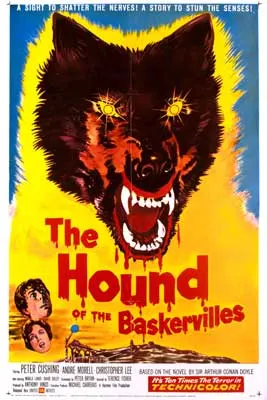 The Hound of the Baskervilles (1959)
As one of the most famous horror mysteries, featuring the world's most famous literary detective, no collection of the best British horror movies would be complete without The Hound of the Baskervilles.
Following the death of his uncle, Sir Henry Baskerville has returned to England from abroad to take over the family estate: Baskerville Hall.
However, he is reluctant to do so. It appears as if his family is suffering from some kind of curse, featuring a mysterious creature that stalks its victims on the moors surrounding the estate.
A friend of the family asks London's famous Baker Street detective, Sherlock Holmes, to investigate the matter. Can he save Sir Henry from the Hound of the Baskervilles?
This adaptation of author Sir Arthur Conan Doyle's serial mystery was made by the legendary Hammer Film Productions.
It also stars two of the industry's most prominent actors, with Peter Cushing as Sherlock Holmes and Christopher Lee as Sir Henry Baskerville. Do not miss this British horror classic!
Watch even more iconic books to movie adaptations across the years.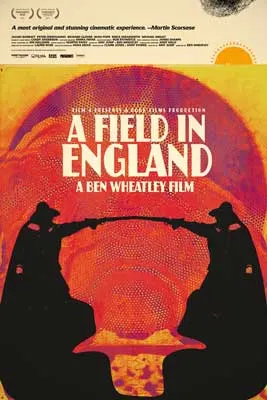 A Field in England (2013)
From powerhouse, creative couple Amy Jump and Ben Wheatley – writer and director respectively – comes one of the most genuinely unsettling British horror films of all time.
If you enjoy the creeping dread of losing the distinction between what's real and what's not, A Field in England will have you on the edge of your seat.
Having deserted their forces during one of the battles of the English Civil War, a small group of soldiers flee across the English countryside, with very little thought as to where they're going.
Finding themselves in an overgrown field, the men are ambushed, captured, and brought before an unhinged alchemist, who demands that they help him search the field for hidden treasure.
From there, proceedings gradually descend into madness, as the effects of psychological damage, religious superstition, and ill-advised substances take their toll.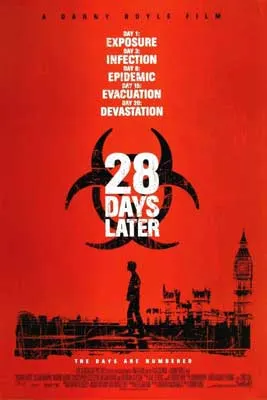 28 Days Later (2002)
The zombie apocalypse genre got taken into a whole new dimension with this worryingly plausible, dynamically shot, low-budget masterpiece.
Combining the direction of Danny Boyle and the then-up-and-coming screenwriter Alex Garland, 28 Days Later showed the world that zombies are much more threatening when they can sprint.
After waking up in a London hospital following an accident, bicycle courier Jim finds the whole place deserted, and in a state of some dilapidation.
Wandering outside, he finds that the whole city is likewise devoid of people, with vehicles abandoned and debris in the streets.
Piecing things together, he discovers that the country has been devastated by a fast-acting virus that has turned the infected into violent monsters.
Now he and a small group of other survivors must find a way to make their way to safety.
28 Days Later remains one of the most influential modern UK horror movies.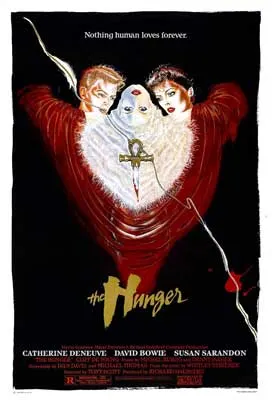 The Hunger (1983)
Combining the goth aesthetic with 80s style, The Hunger was snubbed on its initial release but has since gone on to become a cult classic.
Debut director Tony Scott would go on to release Top Gun just 3 years later, showing that you shouldn't let first attempts ruin your fun.
Miriam and John may look like your typical high-earning New York couple, but behind their apparent success lies a darker secret.
For Miriam is a vampire, who turned John 200 years ago so that he could be her latest partner.
But now John is suffering the effects of unnatural long life; unlike Miriam, he is beginning to age rapidly and seeks help from Dr Sarah Roberts, a research gerontologist.
Sarah becomes drawn to Miriam's vampiric allure, and perhaps it won't be long before Miriam has a new partner …
Starring Catherine Deneuve and David Bowie, in one of his forays into motion pictures, The Hunger is one of the most beautifully shot British horror movies on this list.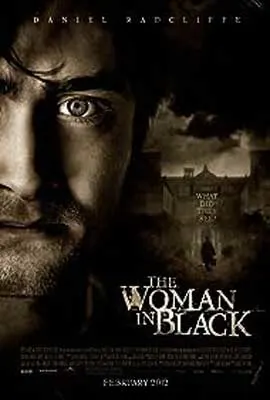 The Woman in Black (2012)
This 21st-century film adaptation was made following the longstanding success of the stage adaptation of author Susan Hill's novel, The Woman in Black, one of the best classic ghost stories.
It certainly manages to capture the oppressive, haunted atmosphere, making for one of the creepiest UK horror films of recent times.
Four years after losing his wife during the birth of their only son, lawyer Arthur Kipps is sent to Crythin Gifford, a remote small village on the marshland, to retrieve some legal documents.
There he encounters a closed community of reserved townsfolk who give him a cold reception.
Arthur learns that they are concerned about his visit to Eel Marsh House (where the documents reside) as they believe the house is haunted by a supernatural force.
Upon spending time in the house, Arthur begins to learn more about the tragic events that transpired there, and about the ghost of the "woman in black."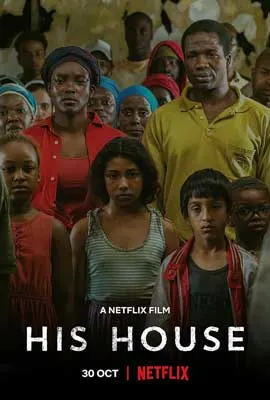 His House (2020)
For one of the most unsettling British horror films, look no further than His House; a terrifying tale about the refugee experience.
His House is a harrowing psychological and supernatural tale that turns difficult topics like immigration, war, and trauma into real-life horrors.
Bol and Rial are a refugee couple living in the UK after fleeing the war in South Sudan with their daughter, Nyagak.
The family assumes that now that they've reached the UK, everything will be okay. However, the reality is very different.
Not only is their assigned home run down and not what they'd envisioned, but there seems to be a sinister presence lurking within the walls.
Is this haunting presence real, or is it all in their heads? Is this the manifestation of their PTSD, or is something else going on?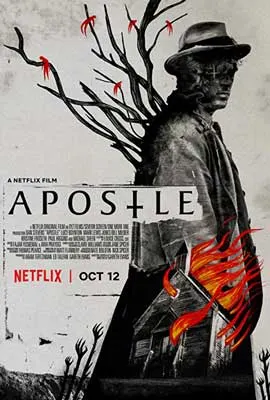 Apostle (2018)
This suspenseful cult horror comes written, produced, and directed by Gareth Evans, fresh off of his huge success creating the action-packed The Raid and The Raid 2 in Indonesia.
Returning to his native Wales, Evans presents us with a confident, slow-burning descent into madness which fans of British horror movies about cults will thoroughly enjoy.
The year is 1905. Thomas Richardson is on his way to a remote Welsh island, where his sister is being held captive by a mysterious cult.
Posing as a new recruit, Thomas intends to infiltrate the group in order to rescue his sister from them, rather than pay the ransom they demand for her safe return.
Though they practice ritual sacrifice and have strong-willed leaders, the cult may just come to regret taking on the determined Thomas.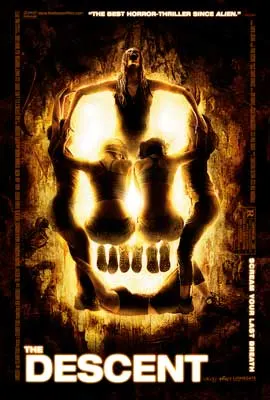 The Descent (2005)
Written and directed by Neil Marshall, this underground survival horror will have lots of people stressed and anxious from the scenario alone.
Set almost entirely underground in a pitch-dark cave system, The Descent is one of the most claustrophobic British horror movies ever made with a powerhouse all-female cast.
Still reeling from the deaths of her husband and daughter in a car accident, Sarah and her adventure-seeking friends embark on a spelunking expedition in the Appalachian Mountains.
Early into their journey underground, a narrow passage collapses behind them, leaving them trapped with no way of retracing their steps.
Choosing to venture onward and try to find another exit, the group soon realizes that they might not be alone down in the dark.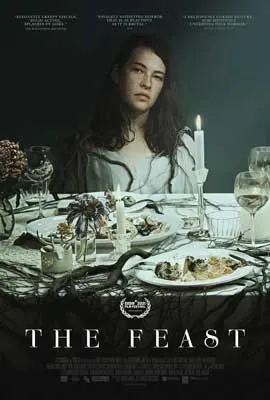 The Feast (2021)
Beginning with an ominous pace and building to an unforgettable climax, The Feast is one of the most disturbing, visceral, and captivating UK horror movies.
Filmed on location in Wales, the cast speaks entirely in Welsh, meaning subtitles will be required for many viewers. But, to hear this beautiful language in a feature film is a rare treat.
When a wealthy family hosts a dinner party at their estate in the Welsh mountains, initial appearances are that it is purely a social occasion.
However, hired to serve them is Cadi, an unusual young woman from a nearby village. She rarely speaks and has an uncomfortable air about her as she helps prepare the dinner.
Pretty soon, strange things start to occur, building to a crescendo that no one in the estate will walk away from unchanged.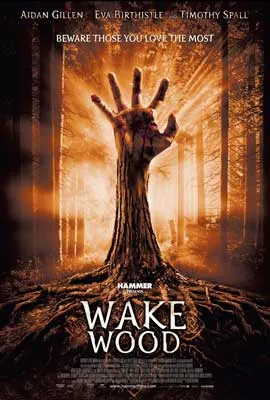 Wake Wood (2009)
Wake Wood is one of the best British horror movies for anyone who loves creepy small-town vibes.
Reeling from the death of their daughter following a savage dog attack, grieving parents Patrick and Louise move to the remote Northern Irish town of Wake Wood.
They see Wake Wood as a fresh start. However, shortly after arriving, they learn about a local pagan ritual that might change everything.
It turns out that within the boundaries of Wake Wood, any person who has been dead for a year or less can be brought back to life for three days.
Learning of the ritual, the couple becomes desperate to see their daughter again.
But what happens when the three days are up? Will Patrick and Louise be able to accept losing their daughter all over again?
A quick note on these British films: Although many lists include Eden Lake, we have purposely left off this title because of its prejudice and terrible depiction of the working class in Great Britain.
Grab top books and movies here:
Express VPN – Using Virtual Private Networks (VPNs) allows you to view movies worldwide – and they help keep your information safe. Our writers couldn't have such diverse film reviews without a VPN.

Amazon Prime Video – Stream thousands of ad-free movies and TV series on demand with Prime Video.

Audible Plus: From Amazon, listen to Amazon Originals, podcasts, and audiobooks. They add new titles every week.
You May Also Scream For:
Save the best horror movies for later: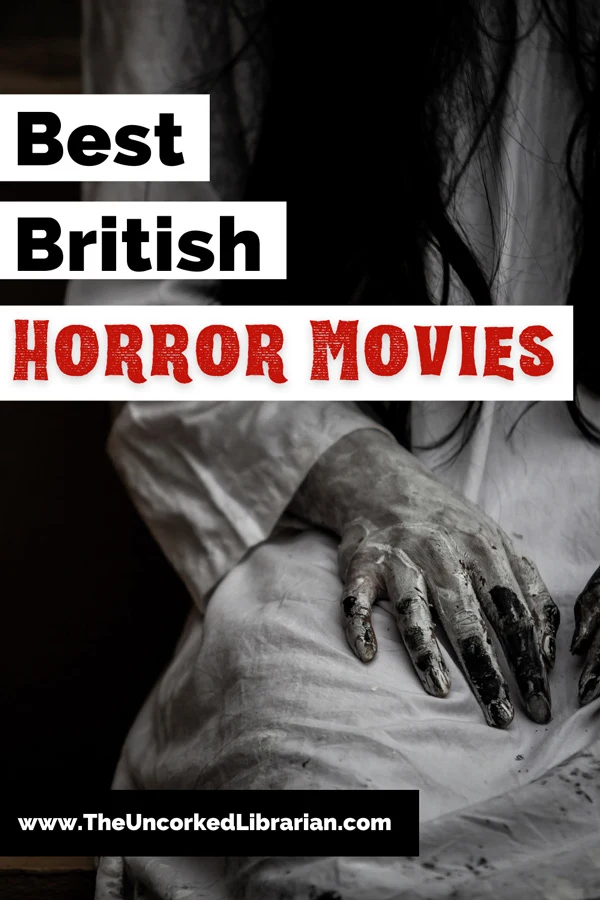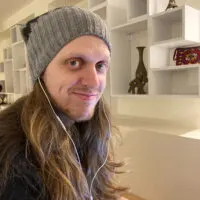 Jeremy (pronouns: any) is an autistic writer, hobbyist, and movie buff, as long as that movie is Labyrinth. Since leaving the corporate world behind in 2018, he has read more books than he thought possible. True to his British upbringing, his first instinct in any given situation is to put the kettle on.