Travel across the globe – and fall in and out of love – with the best dark romance movies on your favorite streaming stations.
If you are looking for movies with flawed characters filled with seduction, imperfections, and blurred moral boundaries that dive deeply into heavier topics, this movie list might just be for you.
Find dark love story movies with destroyed families over misread situations and jealousies. Turn into a lobster if you don't find your match. Combat deeply toxic relationships.
Of course, we've included cult classic dark fantasy romance movies, and you'll catch a few vampires and master manipulators.
Please just keep in mind that many dark romantic movies are also quite triggering, filled with abuse, self-harm, pain, criminality, assault, and more.
A few should be watched with awareness for their sometimes problematic portrayal of characters, situations, and war.
Be sure to let us know your favorites in the comments. Let's get started!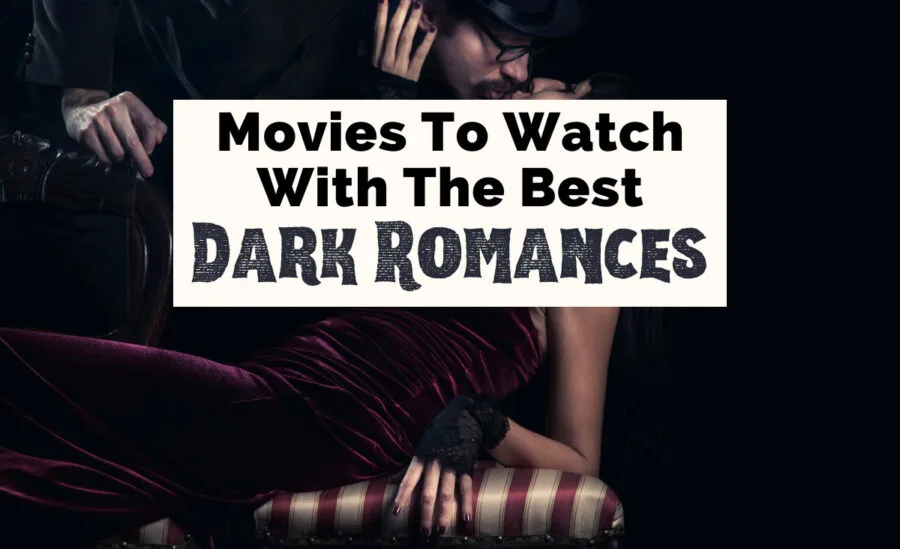 Grab your favorite dark romance films and movies here:
Express VPN – Using Virtual Private Networks (VPNs) allows you to view movies worldwide – and they help keep your information safe. Our writers couldn't have such diverse film reviews without a VPN.

Amazon Prime Video – Stream thousands of ad-free movies and TV series on demand with Prime Video.

Audible Plus: From Amazon, listen to Amazon Originals, podcasts, and audiobooks. They add new titles every week.
15 Best Dark Romance Movies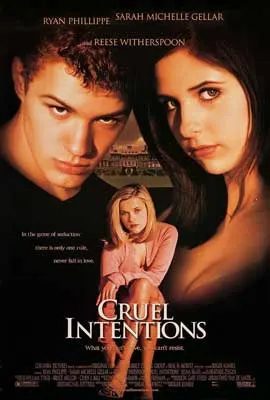 1. Cruel Intentions (1999)
One of the most iconic dark academia romance movies, Cruel Intentions is a 90s teenage drama with themes of wealth, revenge, drugs, sibling rivalry, and sexually fueled wagers.
Kathryn and Sebastian are two cruelly-intentioned step-siblings who make a bet to deflower Annette, the virgin daughter of their Manhattan Prep School's headmaster.
If Sebastian is successful in seducing Annette, he gets to sleep with Kathryn. If Kathryn wins, she gets Sebastian's vintage car.
But both are master manipulators and have done this before, especially with Cecile, who is dating Kathryn's ex.
Behind Sebastian and Kathryn's wager, they are desperately trying to destroy one another – a bet that no one is sure to win – while using others along the way.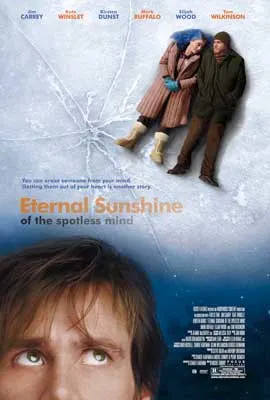 2. Eternal Sunshine of the Spotless Mind (2004)
While many dark love story movies are fueled by sex, revenge, violence, and evilness, others are emotionally driven and explore the sadness behind relationships.
Eternal Sunshine of the Spotless Mind explores a broken side of love and memory, challenging us to ask: if you had an opportunity to erase a relationship from your memory, would you?
Clementine has done just that; she has erased all memory of Joel following an argument between them.
Joel decides to undergo the same procedure when he learns what she's done. While his memory is being erased, he relives their experiences, ending with their first meeting in Montauk.
As their memories fade, Joel is left with the classic line: Meet me in Montauk, where their story may begin anew.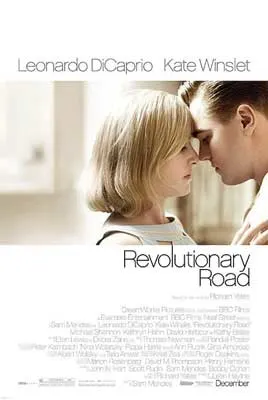 3. Revolutionary Road (2008)
TW: abortion
Revolutionary Road is one of the best dark romance movies based on books.
Yates's novel by the same name is considered one of the most powerful portrayals of the tragic side of the American dream – and the film lives up to that sentiment.
The Wheelers, played by Leonardo DiCaprio and Kate Winslet, are the portrait of the perfect marriage, successful and seemingly content in suburban Connecticut.
But behind the facade sit unfulfilled dreams, dark secrets, and a loveless marriage.
Their apathy towards one another will have fateful consequences. Viewers will leave questioning the status quo and ideas of conformity.
Watch even more movies from great books.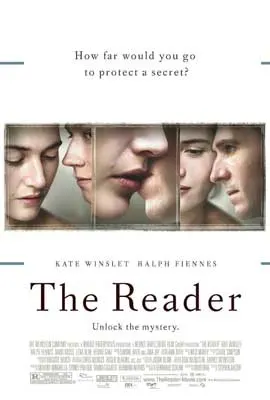 4. The Reader (2008)
TW: suicide
In 1958, 15-year-old Michael feels sick as he gets off the tram. Hannah, a 36-year-old conductor, helps him home.
Their meeting sparks a passionate but illicit summer affair. Hannah also asks Michael to read to her.
After the summer, when Hannah is promoted, the two argue. Michael is devastated when Hannah leaves unannounced.
Years later, Michael is a law student and learns Hannah, who became a guard at a Nazi concentration camp, is on trial for war crimes.
Michael quickly realizes that Hannah is keeping a profoundly personal secret that could alter the outcome of her trial.
The Reader, with mixed reviews for its portrayal of the Holocaust, is one of the most talked about dark romance movies, purely for the exceptional acting by Kate Winslet and David Kross.
Just watch with awareness: the sympathetic portrayal of Hannah is problematic.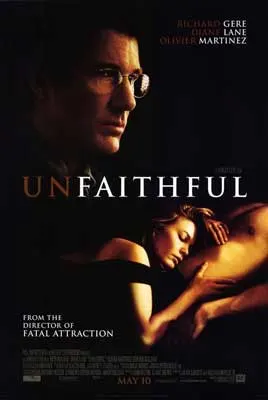 5. Unfaithful (2002)
Unfaithful demonstrates common themes across dark romantic movies, including unhealthy relationships, guilt, murder, and adultery.
Connie and Edward Sumner have a happy but complacent marriage.
When Connie literally bumps into a stranger – Paul Martel – she finds herself first tempted, then completely enraptured, by a passionate affair with him.
Edward eventually catches Connie in her lies and hires an investigator. Upon discovering their affair, the situation, and Edward, becomes completely unhinged and dangerous.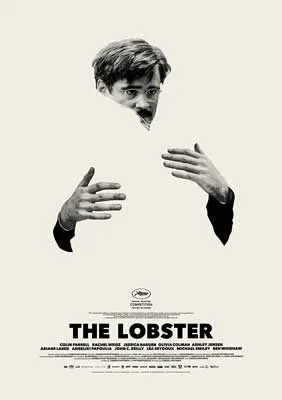 6. The Lobster (2015)
The Lobster is one of the most unique films where dark romantic comedies meet dystopian society.
Set in the near future in The City, single people are arrested and sent to The Hotel to find a romantic partner within 45 days.
If they fail, they are turned into an animal of their choice and sent to The Woods.
David's wife has just left him. He arrives at the clinically-appearing hotel with harsh rules and quirky staff.
He soon learns that his search for a mate is dependent on others, who have their own agendas – and their own meaning of what love and partnership are.
David will also discover a band of anarchists in The Woods, made up of hotel escapees who don't believe in coupling.
Will David find a new lover? Or will he choose the liberty of solitude?
The Lobster is one of the most surreal dark fantasy romance movies and great Ireland movies to watch right now.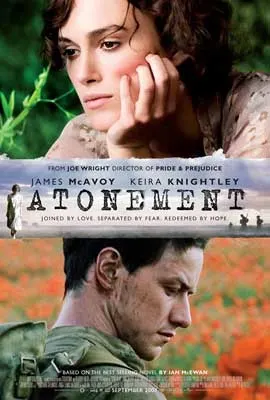 7. Atonement (2007)
TW: rape
Also listed as one of our top romantic British films, Atonement follows the decades-long consequence of one lie.
Briony Tallis witnesses a steamy moment between her older sister Cecilia and the family housekeeper's son, Robbie.
Shocked and confused by their passion, Briony later accuses Robbie of a crime he did not commit.
As a result, Robbie is sent to prison, and later to the front lines in the Battle of France. The repercussions of Briony's lie will be tenfold. Tragedy, loss, and guilt ensue.
Years later, Briony attempts to atone, but some consequences cannot be undone.
Filled with beautiful performances, Atonement is one of those dark romance movies sure to leave an impression.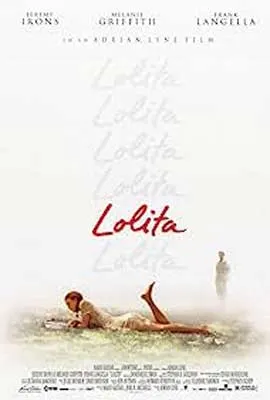 8. Lolita (1997)
Based on the iconic 1950s book by Vladimir Nabokov, Lolita has become one of the most iconic dark romantic movies of all time.
Humbert is a middle-aged professor who marries Dolores to get closer to her fourteen-year-old daughter, Lo, who he's attracted to.
After Dolores dies, Humbert is free to pursue a sexual relationship with Lo, now Lolita.
The two travel the country, concealing the true nature of their relationship. They finally settle down in a college town where Humbert takes a job.
But as Lolita matures and becomes interested in her own freedom and in others, including a playwright, Quilty, Humbert grows angry. The relationship grows more toxic than ever.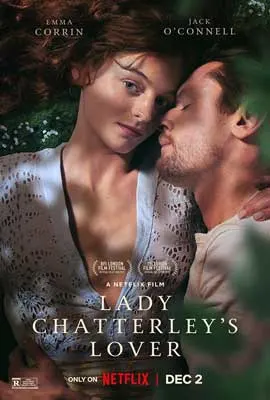 9. Lady Chatterley's Lover (2022)
For more of the best dark romance movies based on books, it doesn't get more steamy than the once-controversial story of Lady Chatterley's Lover.
Constance Reid, or Lady Chatterley, is married to an upper-class baronet paralyzed from an injury during World War I.
She embarks on a passionate affair with their estate's gamekeeper, Oliver. This sparks Constance's realization that she cannot live only with the mind, but requires physical connection and intimacy to feel whole.
Lady Chatterly's sexual awakening, especially as a woman, caused the book to be banned in numerous countries.
Almost 100 years later, it is still considered one of the steamiest novels, and the film adaptation does not shy away from portraying that.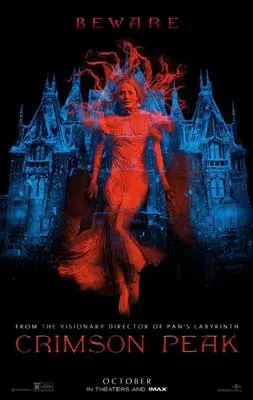 10. Crimson Peak (2015)
Guillermo del Toro brings new meaning to dark romance films with Crimson Peak, which ties in elements of horror and gothic movies.
In the early 1900s, charming and sexy Sir Thomas Sharpe marries a young Edith. The two take up residence in his gothic mansion in the English countryside.
Also living there is Lucille, Thomas's sister and the keeper of family secrets.
Edith, who can communicate with the dead, begins trying to uncover the ghosts that seemingly haunt the mansion and the secrets that begin to surface.
But, Thomas and Lucille are hiding more than Edith could have anticipated. Edith soon finds herself in grave danger.
Watch even more horror movies about moving into a new house.
Join The Uncorked Reading Challenge Today
---
Travel around the world with the Uncorked Reading Challenge. Get the best book and movie recs straight to your inbox. Sign Up Now.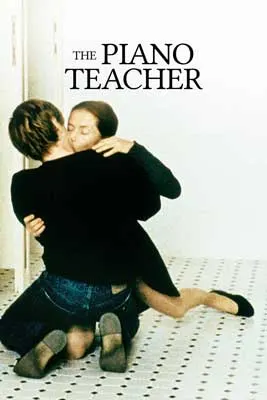 11. The Piano Teacher (2001)
TW: rape, voyeurism, self-harm
The Piano Teacher is one of the most psychologically disturbing dark romance movies that might just break your heart.
Erika is a piano teacher in Vienna, who is secretly into voyeurism and self-mutilation.
Her seventeen-year-old student, Walter, attempts to seduce her. Erika will only engage his advances if he agrees to her list of sadomasochistic rules and acts.
In the end, while Erika and Walter get what they want from one another, they will both end up deeply hurt by their relationship.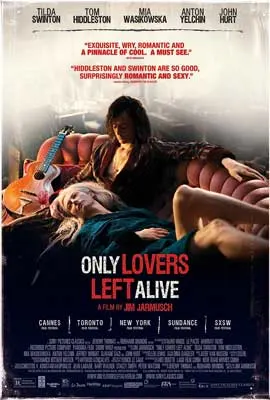 12. Only Lovers Left Alive (2013)
Vampires Adam and Eve have endured centuries together. Depressed by the current state of humanity, Adam, a musician, rekindles things with Eve.
When Eve's uncontrollable sister shows up, things begin to collapse around them.
Can Adam and Eve prove that love lasts forever? Or will the modern world be their demise?
One of the more quirky dark romantic movies on our list, we especially appreciate the historical and literary references of Dr. Watson, Shakespeare, Tesla, and others!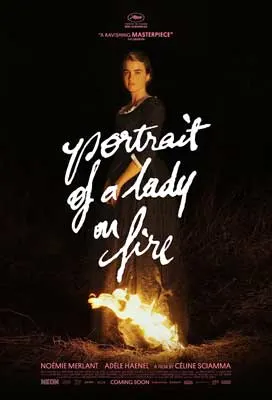 13. Portrait of a Lady on Fire (2019)
Set in 18th Century France, Portrait of a Lady on Fire tells the story of a forbidden lesbian romance between a painter and her subject.
Marianne, a painter, is commissioned to paint Heloïse, who is to be married off to a nobleman against her will.
Initially resistant to the portrait, Heloïse soon finds friendship, and eventually a passionate romance, with Marianne.
Knowing their time is brief, they dive head first into a whirlwind affair that will stay with each of them forever.
Portrait of a Lady on Fire is thought-provoking, beautifully illustrating the forbidden side of many romances.
Not to mention the exceptional acting makes it one of the best dark romance films on our list.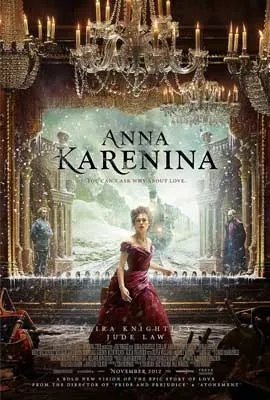 14. Anna Karenina (2012)
Like Lolita, Anna Karenina is one of those absolute classic dark romance movies based on literature.
Anna Karenina, wife to the Russian imperial minister, causes a scandal when she has an affair with a cavalry officer, Count Vronsky, and gets pregnant.
Anna's husband offers her two choices: renounce Vronsky or live in exile with him, never seeing her child again. Her choice, no matter what, will have fateful, life-altering consequences.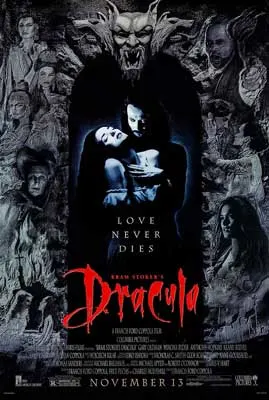 15. Dracula (1992)
We all know the story of Dracula, the most notorious vampire, and the many film adaptations that have become some of the best dark fantasy romance movies of all time.
In the late 1800s, solicitor Jonathan Harker heads to Transylvania to finalize a land deal with Count Dracula.
When Dracula sees a photo of Harker's wife, Mina, he believes she is the reincarnation of his own wife.
Imprisoning Harker, Dracula sets off for London to hunt down Mina. In London, Dracula unleashes terror upon Mina's friend Lucy. Their friends and family must find a way to stop the monster.
For more romance movies set around the world…
If you enjoy romance, fall in love in Italy with these hot Italian movies. Find classics like Roman Holiday as well as contemporary comedies and dramas, including Call Me By Your Name.
Grab your favorite dark romantic movies and books here:
Express VPN – Using Virtual Private Networks (VPNs) allows you to view movies worldwide – and they help keep your information safe. Our writers couldn't have such diverse film reviews without a VPN.

Amazon Prime Video – Stream thousands of ad-free movies and TV series on demand with Prime Video.

Audible Plus: From Amazon, listen to Amazon Originals, podcasts, and audiobooks. They add new titles every week.
Save Your Favorite Dark Love Story Movies For Later: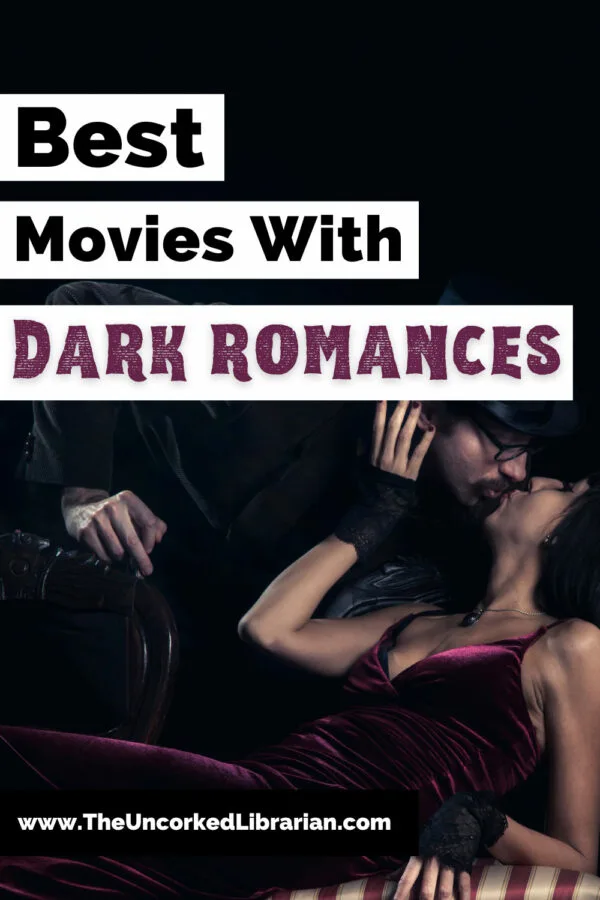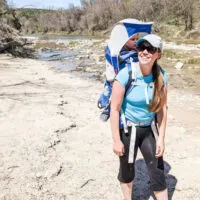 Tori (pronouns: she/her) is a mom to two boys, living in New York but adventuring everywhere, usually with a toddler on her back. She's an avid traveler, nature junkie, and writer, encouraging families to get outside and start exploring the world. When she's not hiking or traveling, you can find her lost in a book, watching Bravo reruns, or obsessively decluttering her home. Tori owns the family and adventure blog, Explore with Tori.