21 Best Italian Romance Movies To Watch Now
Meet gaggles of hilarious characters and fall madly in love with the best Italian romance movies to watch right now.
There is certainly no shortage of award-winning and famous romantic Italian films to watch – including romantic movies set in Italy and about Italian life and culture.
Scenes from Rome, Verona, and Tuscany spark the ultimate wanderlust.
Below, explore critically acclaimed and top-rated Italian romantic movies sure to make you laugh, cry, and think more deeply.
Enemies transform into lovers. Life-long friends realize the meaning of true love, and on the flip side, longtime lovers transgress and fall out of love.
Many of the best romantic Italian movies follow multiple characters and stories, uniting them for one poignant and powerful commentary on life and relationships.
So, let's travel across Europe to find love with these terrific and heartfelt Italian romance movies.
Of course, "best" is subjective, and we'd love to know your favorites in the comments. Let's get started.
Watch even more movies about Italy.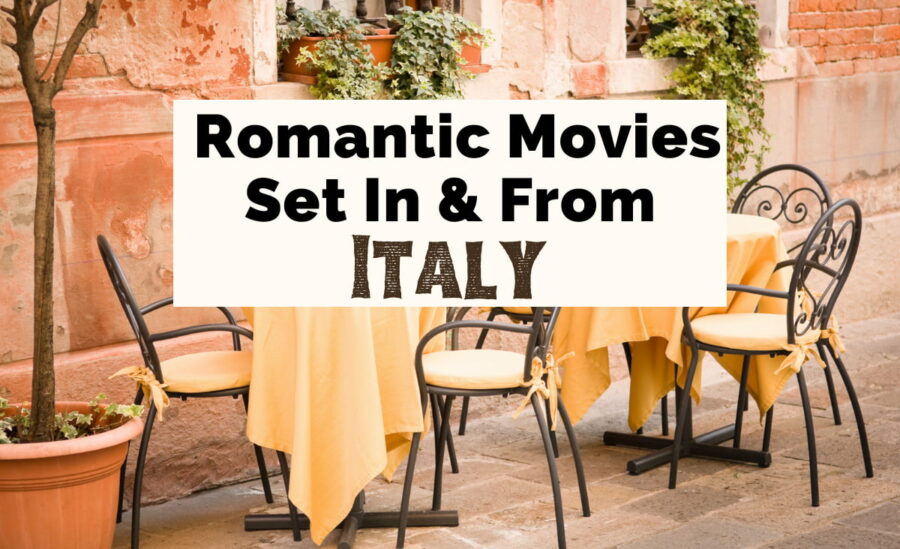 Grab the most romantic Italian movies and books here:
Express VPN – Using Virtual Private Networks (VPNs) allows you to view movies worldwide – and they help keep your information safe. Our writers couldn't have such diverse film reviews without a VPN.

Amazon Prime Video – Stream thousands of ad-free movies and TV series on demand with Prime Video.

Audible Plus: From Amazon, listen to Amazon Originals, podcasts, and audiobooks. They add new titles every week.
21 Best Italian Romance Movies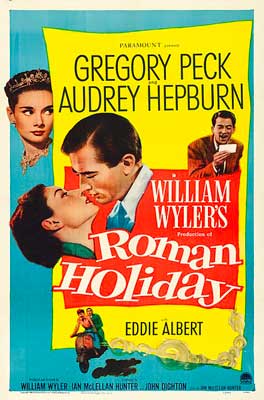 1. Roman Holiday (1953)
Audrey Hepburn and Gregory Peck dazzle in one of the most classic and comedic Italian romance movies of all time.
Frustrated European Princess Anne ditches her country's embassy during a royal visit to Rome. But when a sedative from her doctor kicks in, she falls asleep on a park bench.
Joe Bradley discovers Anne, an expat reporter who doesn't recognize her. Believing she's intoxicated, he lets her sleep it off at his apartment.
When Joe sees an article about the princess, he realizes who he took home and hedges a bet with his editor for getting an exclusive interview. But, what happens when genuine feelings surface?
Watch even more iconic romance films across the globe.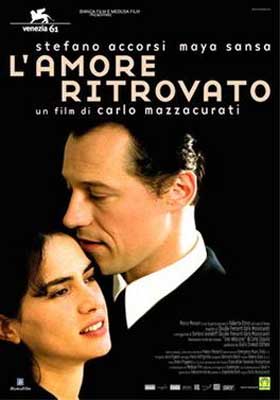 2. L'Amore Ritrovato | An Italian Romance (2004)
Translated from Italian and set in Tuscany before WWII, An Italian Romance follows a banker, Giovanni, and a rekindled fling with his teenage love, Maria.
Only now, Giovanni is married with a child. And, Maria has a few secrets of her own.
Their doomed love affair unfolds against the backdrop of a train station, with other passengers tying the story together.
Their lives will be forever changed in one of the most simple but exquisitely beautiful Italian love films.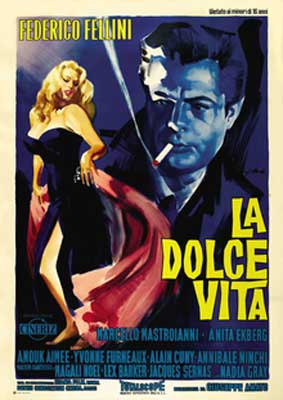 3. La Dolce Vita (1960)
Tabloid journalist Marcello Rubini journeys through Rome over seven days and nights in search of "the sweet life" of love and happiness.
Though he's engaged, he pursues affairs with two tabloid subjects: heiresses Maddalena and movie star Sylvie.
Despite his raucous philandering, Marcello has moments of reflection in which he contemplates a simpler life.
La Dolce Vita is one of the greatest romantic Italian movies ever made and is even touted as one of the greatest films of all time.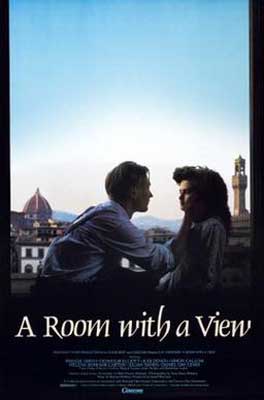 4. A Room With a View (1985)
Set in both England and Italy, A Room With a View juxtaposes Lucy Honeychurch – and her life during the restrictiveness of Edwardian England – with the carefree spirit of George Emerson.
Lucy and George meet in Florence and share a brief romance inspired by Italian life.
Lucy returns to England, though, and becomes engaged to someone else with status. Unfortunately, there is no passion.
When George re-enters her life, Lucy must decide between the two men and two radically different lifestyles.
The film is adapted from E. M. Forster's novel of the same name. Watch more of the best books turned into movies.
A Room With a View is one of the best-known British romantic movies set in Italy.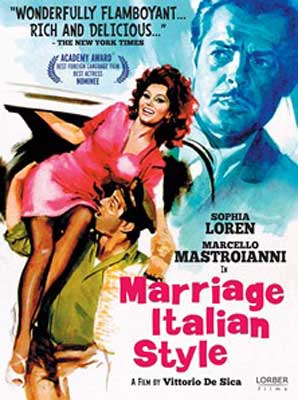 5. Matrimonio all'Italiana | Marriage Italian Style (1964)
We all know some of the best Italian romantic movies star the gorgeous Sophia Loren. One of her most popular films, Marriage Italian Style, earned her an academy award nomination.
The romantic comedy follows Filumena, a call girl who meets and woos successful businessman, Domenico, into a decades-long affair.
But years later, Filumena, who has secretly borne Domenico's child, learns he's to wed someone else.
Filumena cons Domenico into marrying her, but Domenico's rage only grows when Filumena refuses to disclose which of her three children is his.
Watch even more movies about marriage and weddings.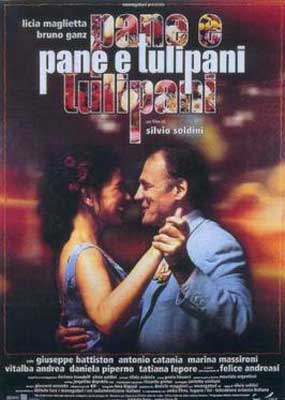 6. Pane e Tulipani | Bread and Tulips (2000)
When an Italian housewife is left behind during a vacation bus tour, she decides to finish her vacation solo, impulsively heading to Venice.
She finds accommodations, takes a job at a flower shop, and genuinely begins to enjoy her new life. When her controlling husband and sons send for her, she finds herself conflicted.
Will she choose her wifely and parental duties, or will she start living life for herself?
Find one of the most heartwarming, comedic, and quirky romantic Italian films about family, love, and taking chances on yourself.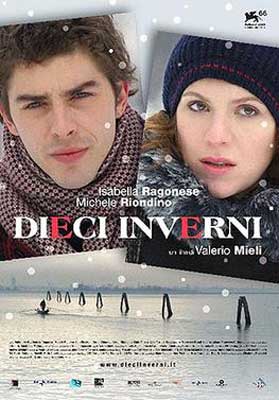 7. Dieci Inverni | Ten Winters (2009)
18-year-olds Silverstro and Camilla meet as students in Venice in the late 90s.
Thus begins a decade-long adventure in which the two come and go from one another's lives but never forget each other.
Over the course of ten winters, they'll be friends, enemies, and lovers.
They will engage in other romances and adventures and will be pulled back towards each other, only to separate again and again.
Watch a beautifully complex coming-of-age and love story about two people who simply can't let go. Italian romance movies don't get any more timeless than this.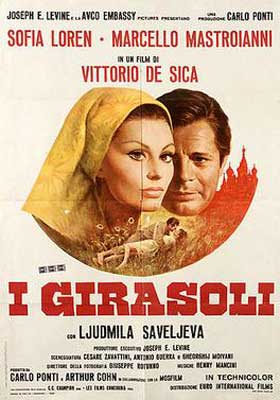 8. I Girasoli | Sunflower (1970)
Giovanna, an Italian woman played by Sophia Loren, refuses to believe that her husband, Italian soldier Antonio, is dead after he is declared missing in action in Russia.
Desperate to find him, she travels to Russia years after the war ended.
While Giovanna has remained faithful, she eventually finds her husband living in Moscow with a wife and daughter.
The story of love, loss, hope, and heartbreak is masterfully woven into one of the greatest romantic Italian movies of all time.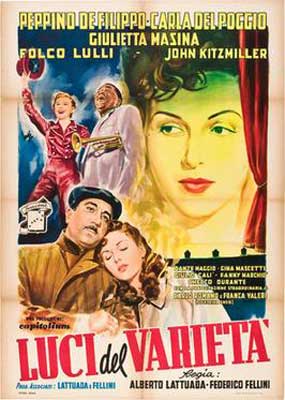 9. Luci del Varietà | Variety Lights (1950)
For romantic Italian films where lessons aren't always learned, Variety Lights tells the story of a beautiful and ambitious woman who joins a traveling vaudeville show and causes quite an upset.
When Checco – a man who manages a group of traveling performers with little talent – meets Liliana, he finally has a chance to breathe life and beauty into his show.
Liliana not only draws attention from now sold-out crowds, but she catches the eye of Checco.
Checco is falling for Liliana and has big plans for their future. Things are further complicated when Liliana decides to pursue bigger stages.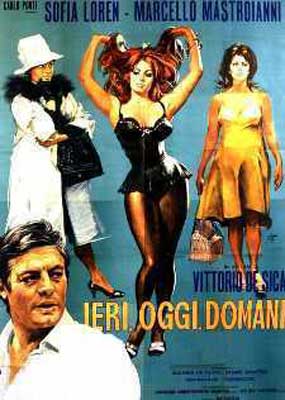 10. Leri, Oggi, Domani | Yesterday, Today and Tomorrow (1963)
One of our favorite comedic, yet romantic Italian movies, follow three short stories about three different Italian couples, each played by Sophia Loren and Marcello Mastroianni.
When Adelina of Naples skips out on paying a fine, she's at risk of incarceration.
However, Italian law stipulates that a pregnant woman cannot go to jail, so she and her husband scheme to stay pregnant.
Anna of Milan is married to a wealthy man but keeps a lover. She must decide if her husband's fancy car or her lover is more important.
Mara of Rome is a prostitute serving high-end clients. When her elderly neighbor's grandson – who is studying to become a priest – falls in love with her, she must fix the situation with the help of another client.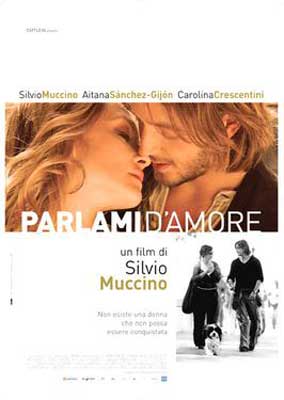 11. Parlami d'Amore | Tell Me About Love (2008)
Sasha is a young man in his twenties, smitten by a girl who hardly seems to notice him. Nicole is a French woman in her forties with marital problems.
Their cars crash and, despite the circumstances, they strike up a friendship.
Nicole gives advice to Sasha to woo his love interest. But as time passes, Nicole realizes Sasha's girlfriend is a bad influence; they turn their sights toward one another.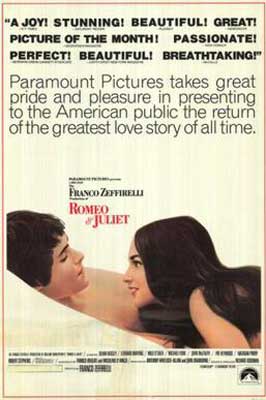 12. Romeo and Juliet (1968)
Directed by Franco Zeffirelli
Everyone knows the story of these star-crossed lovers. They are doomed from the start by their rival families who will stop at nothing to keep the teenage lovers apart.
With dozens of Italian romance films based on or retelling Romeo and Juliet, it can seem hard to choose a favorite.
Franco Zeffirelli's version follows Shakespeare's text the most accurately, showcasing spectacular costumes.
They also filmed in Verona, making it the most realistic version.
Take The Uncorked Reading Challenge!
Travel around the world with our Uncorked Reading Challenge. Never be late to the party with unique new book releases. Get the latest movie and book lists straight to your inbox.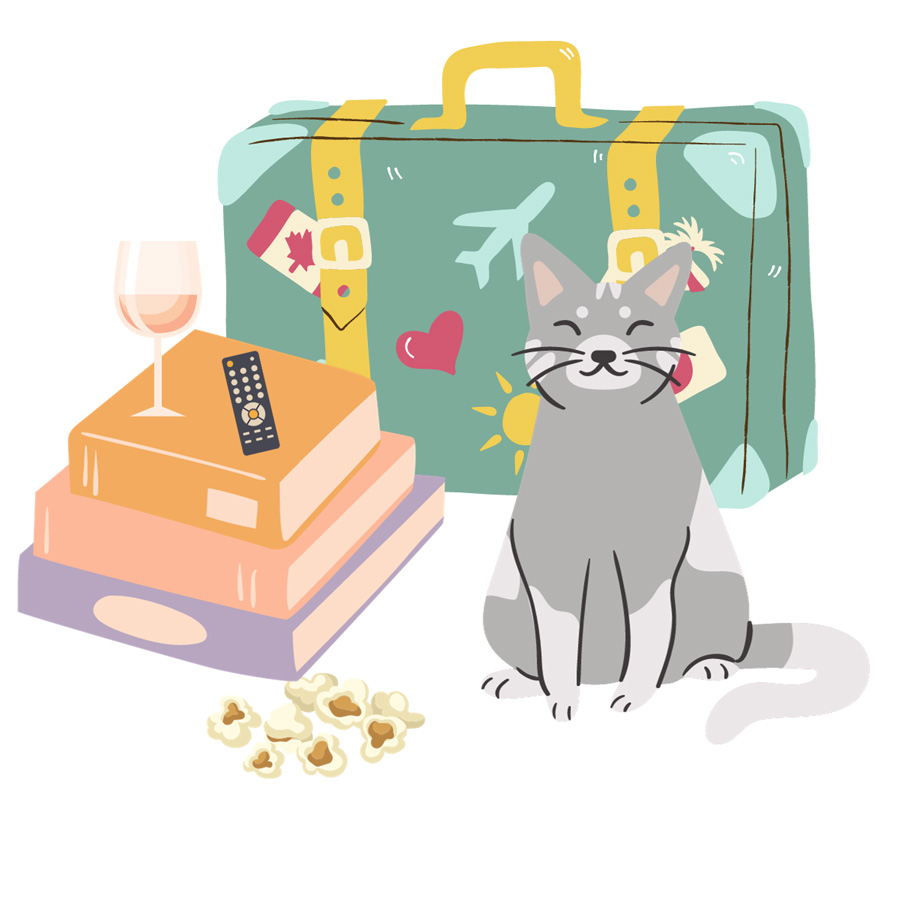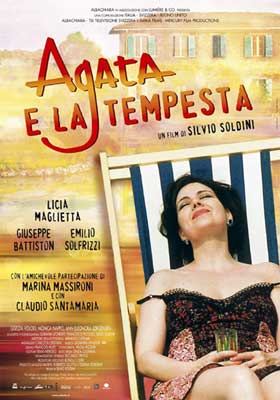 13. Agata e la Tempesta | Agata and the Storm (2004)
Agata is a popular bookshop owner in Genoa who dishes out book recommendations and wisdom.
Her life is flipped upside down when she begins an affair with a man thirteen years younger than she is and learns he is actually married.
At the same time, Agata's younger brother discovers he is adopted and takes off, abandoning his wife and child to find the family he's never met.
Seeking an escape, Agata follows her adoptive brother.
Agata and the Storm is another one of those quirky and heartfelt Italian romance movies, reminding us that emotional storms eventually break; hope is always on the horizon.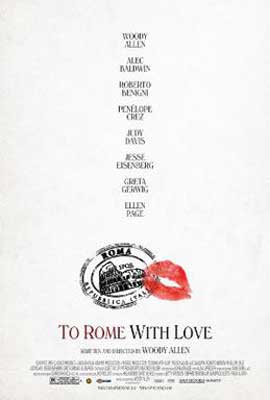 14. To Rome With Love (2012)
Told in four vignettes, To Rome With Love features four separate stories, each taking place in Rome.
Hayley is an American tourist engaged to an Italian lawyer.
Her parents fly to Italy to meet her fiance and his parents, one of whom is a mortician whose shower singing enraptures the soon-to-be in-laws.
Newlyweds Antonio and Milly are visiting Rome when Milly stumbles upon her favorite actor. At the same time, a prostitute is mistakenly sent to Antonio's room.
Leopoldo wakes up one day to learn that he's now famous and finally has the attention of the girl he's been eyeing.
Lastly, architect John is revisiting Rome – where he once lived – and meets an aspiring architect in his old building.
As seen with many comedic Italian romantic movies on this list, you cannot help but be drawn into these characters' lives.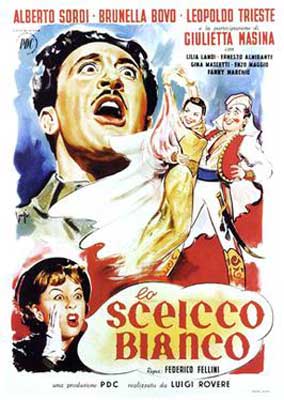 15. The White Sheik (1952)
One of the top-rated romantic Italian films, The White Sheik is equal parts funny and spectacular.
Ivan brings his new bride, Wanda, to Rome with the intention of keeping obligations with family and church. But Wanda is only interested in finding the hero of her beloved romance novels, the white sheik.
Ivan must cover for his wife, who is late for a family appointment to visit the pope.
Wanda is about to discover though, that fantasy is often an illusion and romantic ideas are just that.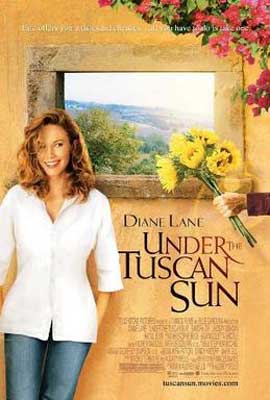 16. Under the Tuscan Sun (2003)
One of the most famous romantic movies set in Italy, Under the Tuscan Sun follows a recent divorcee as she attempts to heal her broken heart in rural Tuscany.
Writer Frances Mayes seems to have it all until she learns that her husband has been cheating on her. The divorce leaves her depressed, without a home, and unable to write.
At the request of her best friend, Frances takes a vacation to Italy. The vacation becomes a bit more permanent when she impulsively purchases a run-down Tuscan villa.
Thus, Frances begins her new life, which includes a cast of characters she's hired to renovate the house and a handsome man named Marcello.
Is happiness in store for Frances after all? We also enjoy Frances Mayes as a famous travel writer.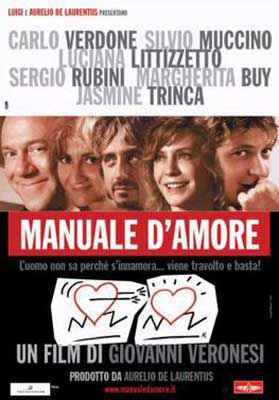 17. Manuale d'amore | Manual of Love (2005)
For more Italian romance movies set in Rome, Manuale d'Amore follows four couples in four different stages of a relationship.
The four "episodes" describe the stages: Innamorato (falling in love), crisi (crisis), tradimento (cheating), and abbandono (break-up).
Throughout the vignettes, viewers come to realize that the characters are all related to one another in various ways.
Charming but bittersweet, the film shows how interconnected sorrow and love can often be.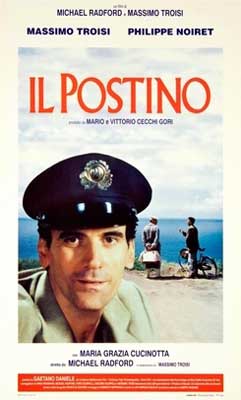 18. Il Postino | The Postman (1994)
Based on a novel by Antonio Skármeta, Il Postino fictionalizes a friendship between a postman and exiled poet, Pablo Neruda.
In 1959, Neruda was exiled to an Italian island where he befriends Mario, a postman who is uneducated but becomes influenced by Neruda's poetry and politics.
Mario, who falls in love with Beatrice, enlists Neruda's help to share his feelings through poetry.
One of the most critically acclaimed Italian romantic movies on this list, Il Postino was nominated for Best Picture, Best Director, Best Actor, and Best Screenplay.
Il Postino also won an Academy Award for Best Music and multiple BAFTA Awards.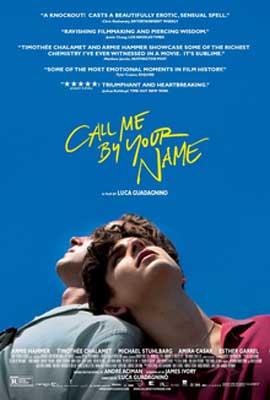 19. Chiamami col tuo Nome | Call Me By Your Name (2017)
For newer Italian romance movies, Chiamami col tuo Nome is set in northern Italy in 1983 and follows the romance between Elio and Oliver.
The film is based on the popular coming-of-age novel of the same title.
Elio is a shy seventeen-year-old living in rural Italy. Oliver is a twenty-four-year-old graduate assistant to Elio's father, an archeology professor. He is living with the family.
As the two spend more time together, they form a romantic but somewhat immature relationship that forever changes Elio.
As Oliver departs after his summer with Elio's family, Elio finds growth in his sorrow.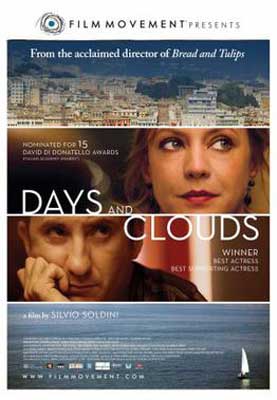 20. Giorni e Nuvole | Days and Clouds (2007)
After Michele loses his job, he and his wife Elsa give up their affluent lifestyle and make sacrifices.
They struggle emotionally as they are forced to move into a smaller home, find new work, and cope with the loss.
As Michele lets himself go, Elsa faces the crisis head-on. Their division causes what could become a permanent rift.
Sensitive and poignant, the film showcases the sad reality of a couple struggling to hold their lives and their love together.
This is one of the more somber Italian romance movies on this list.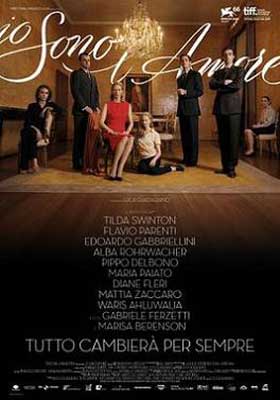 21. Lol Sono l'Amore | I am Love (2008)
If you're looking for modern romantic Italian movies with all of the drama, I am Love is filled with gripping scandal, sex, power, and tragedy.
Twenty years ago, Emma left Russia to live with her husband in Italy.
Now a mother and a respected member of a powerful industrial family, Emma is rather unfulfilled.
When her son becomes partners with a talented chef, Antonio, Emma finds the passion her life has been missing.
Emma's son discovers her affair with Antonio, and tragedy ensues. The family is forever changed for the worse.
Save These Romantic Italian Movies For Later: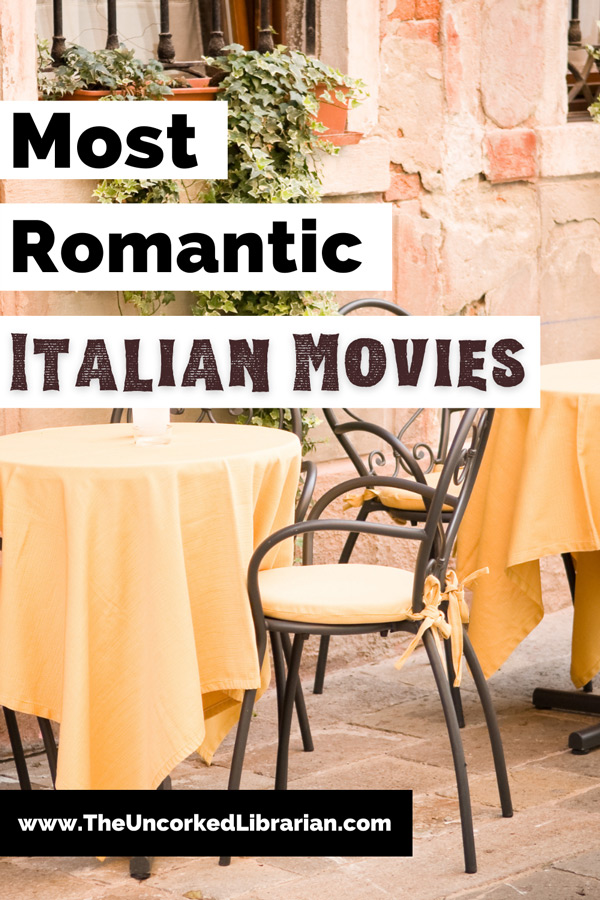 Grab your favorite Italian romantic movies and books here:
Express VPN – Using Virtual Private Networks (VPNs) allows you to view movies worldwide – and they help keep your information safe. Our writers couldn't have such diverse film reviews without a VPN.

Amazon Prime Video – Stream thousands of ad-free movies and TV series on demand with Prime Video.

Audible Plus: From Amazon, listen to Amazon Originals, podcasts, and audiobooks. They add new titles every week.
What are your favorite romantic Italian films?
Which Italian romance movies do you love? Are there some that are too cheesy? Too long? Too unrealistic? Too dated? Let us know in the comments.
You may also enjoy these books about Italy.
More European Movies To Watch: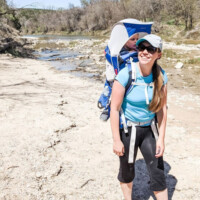 Tori (pronouns: she/her) is a mom to two boys, living in New York but adventuring everywhere, usually with a toddler on her back. She's an avid traveler, nature junkie, and writer, encouraging families to get outside and start exploring the world. When she's not hiking or traveling, you can find her lost in a book, watching Bravo reruns, or obsessively decluttering her home. Tori owns the family and adventure blog, Explore with Tori.