Travel across Europe and learn more about Iceland with some of the best Icelandic movies to watch right now.
Iceland is one of our favorite countries that we've ever visited, and we cannot wait to return one day, especially having road tripped across Southern Iceland.
From gorgeous blue glaciers, steaming geysers, dancing Northern Lights, and black sand beaches, it's no surprise to find so many great movies filmed in Iceland. The landscape is awe-inspiring.
So, if you are planning a trip to Iceland or are hoping to visit via armchair, what are the best movies about Iceland to teach you more, including top and award-winning Icelandic documentaries?
And, if you are hoping to spark that wanderlust or just escape reality, which Icelandic films should you watch first?
Below, uncover Icelandic movies in all genres, including comedy, horror, and romance.
Then, explore a few more movies set in Iceland while meeting famous Icelandic directors and authors – as many of these movies were inspired by books first.
Don't forget to tell us your favorite Icelandic movie in the comments. Let's get started!
You might also enjoy these Icelandic books.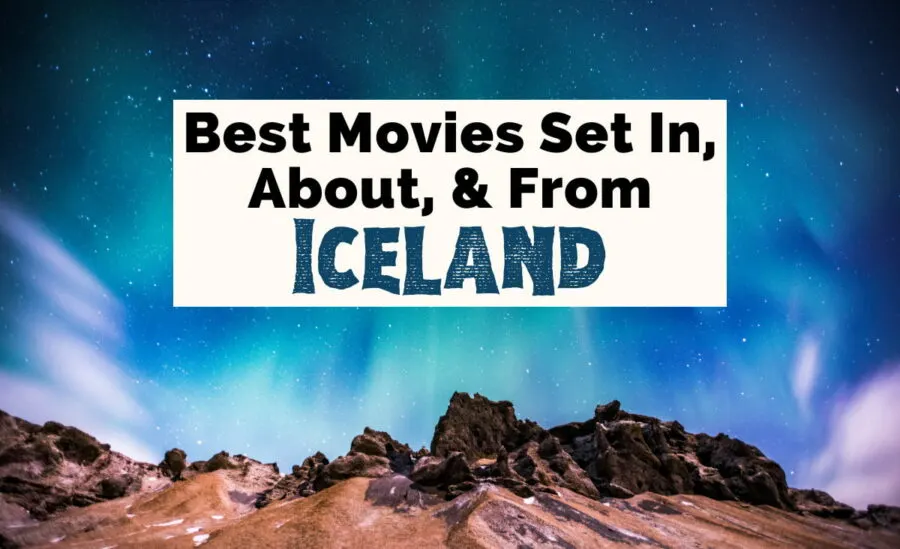 Grab the best Iceland movies and books here:
1. Book of the Month: Get the month's hottest new and upcoming titles from Book of the Month. You might snag an early release or debut author. Along with selecting a book a month, find terrific add-ons, both trendy and lesser-known titles.
2. Audible Plus: From Amazon, listen to Amazon Originals, podcasts, and audiobooks. They add new titles every week.
3. Amazon Prime: Don't miss Amazon First Reads – early access to Kindle books. Get fast delivery as well as movies, music, Originals, shows, and more.
4. Or, start your trial of Amazon Video for movies and tv series on demand.
14 Best Icelandic Movies
By Jeremy Paterson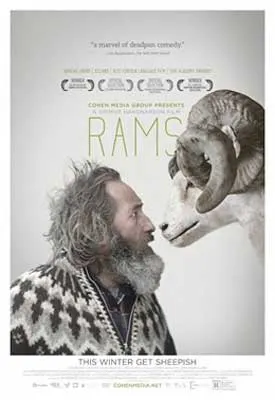 Rams (2015)
In a remote valley in the countryside of Iceland, two brothers – Kiddi and Gummi – live in adjacent houses on a sheep farm.
Each brother cares for a different flock of sheep, but both the houses are owned by Gummi, as Kiddi is an alcoholic. Despite their close proximity, the brothers have not spoken to each other in forty years.
One day, a disease is discovered spreading through the sheep in the area, and the government declares that a cull is necessary to prevent the spread.
Facing destitution if their livelihoods are destroyed, Gummi and Kiddi must work together to ensure that some of their flock survive – and, by extension, save themselves as well.
This bittersweet tragicomedy is Icelandic through and through, complete with sweeping rural landscapes with plenty of open space and an excellent selection of woollen clothing.
Fans of both movies about Iceland and the western genre will have a lot to enjoy here.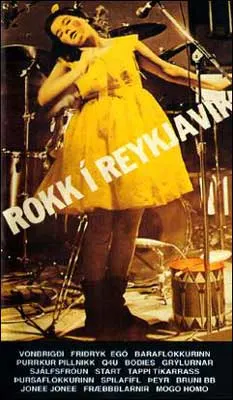 Rock in Reykjavik (1982)
Iceland has many great attributes, but one of them is definitely its music.
Along with a rich folk tradition going back centuries, Iceland's popular music scene has a vibe that is unlike almost any other country's.
This documentary, made during the winter of 1981-82, is a wonderful snapshot of the alternative and punk movements that would alter the course of Iceland's musical output.
Rock in Reykjavik gives the viewer plenty of footage of prominent bands of the era.
Notable appearances include the seminal new wave band Þeyr and the pop punk group Tappi Tîkarrass, who were fronted by the yet-to-achieve-global-fame Björk.
As you might expect from a pre-internet age, Rock in Reykjavik was originally released only on local television.
Fortunately for us, the rest of the world now also has access to the footage, which today is still one of the most unique slice-of-life Icelandic movies around.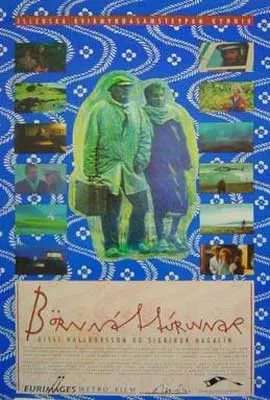 Children of Nature (1991)
Like many before him, Þorgeir has become old enough that he can no longer work on and maintain his farm in the Icelandic countryside.
Unlike others before him, however, his daughter and her husband make it very clear just how much they don't want Þorgeir to live with them in the city.
Consigned to a home for the elderly in Reykjavik, it appears that this could be the ignominious end for poor old Þorgeir. That is until he runs into Stella, an old girlfriend from his youth.
Having already had to give up and leave behind everything he knows and loves, Þorgeir doesn't think too hard about eloping with Stella in the countryside.
They might not live too long out there, but at least they'll enjoy it!
Children of Nature is an enjoyable and unconventional road trip movie, and with its relaxed pace – like many movies filmed in Iceland – there's plenty of opportunity to enjoy the gorgeous local scenery.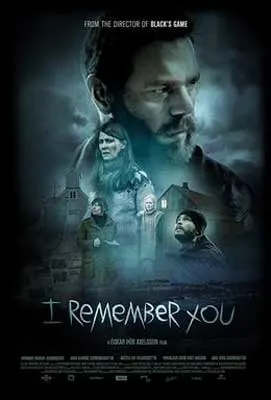 I Remember You (2017)
I Remember You is part horror, part crime procedural.
The film follows two storylines; the first is that of Freyr, a man grieving the mysterious disappearance of his son a year ago.
He is currently working as a doctor who is investigating the strange death of an elderly woman. As more weird facts come to light about the woman and her death, Freyr teams up with a local detective, Dagny.
The second storyline is that of Katrin and Garðar, a married couple trying to reconnect, and their close friend Líf.
The three have moved to a remote, abandoned village to renovate a house in hopes of turning it into a B&B during warmer months.
While on the island, the three start to experience unexplained incidents. Although they initially shrug these off, it soon becomes clear that an evil, paranormal entity might not want them there.
I Remember You is one of the most chilling and atmospheric Icelandic films and is perfect for those that love a slow-paced, unsettling hotel horror movie.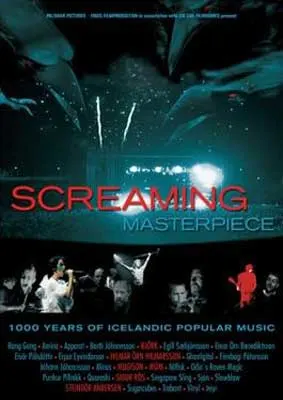 Screaming Masterpiece (2005)
Just like Rock in Reykjavik that came 23 years before it, Screaming Masterpiece is another documentary that shines a light on the Icelandic music scene.
But this engaging Icelandic film also seeks to answer a question: how can an island nation of only 300,000 people generate such a wide spectrum of music in so many styles?
Pitching in with their thoughts on the matter are numerous singers, bands, and producers from Iceland and beyond.
Viewers can enjoy performances from Múm, Björk, Mugison, Bang Gang, and Sigur Rós, plus footage of Hilmar Örn Hilmarsson, Iceland's chief pagan leader.
Screaming Masterpiece owes a fair amount to its predecessor Rock in Reykjavik; after all, there are clips of that film in this one.
But with twenty-odd years of late 20th Century development, innovation, and influence thrown into the mix, this is very much its own beast, and one of the best Icelandic movies for music lovers.
And the soundtrack is excellent.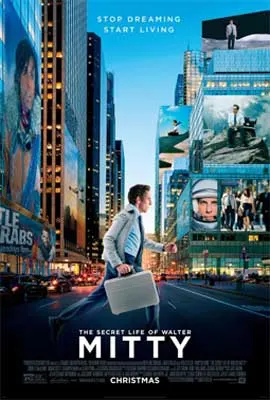 The Secret Life of Walter Mitty (2013)
Introverted Walter Mitty leads a quiet life working in the photographic department of Life Magazine. But while he appears vacant and distracted on the outside, fireworks are exploding in his imagination.
Walter often gets himself into trouble with his daydreams, which temporarily but completely divorce him from reality.
These fantasies usually cause him to crash back down to Earth, having either missed his train or lost track of a conversation with his boss.
Walter's otherwise uneventful life gets turned upside down, however, when new leaders at Life Magazine announce its closure and the main picture for the final issue cover from their top photographer is missing.
Cue an amazing journey to track down the elusive photographer and get that picture; a journey that will lead Walter across stormy seas, Icelandic volcanoes, and Afghan mountains.
Other than (in my opinion) one protracted imagination sequence that doesn't land, The Secret Life of Walter Mitty is a surprisingly thoughtful, wholesome, humorous, and heartwarming caper from lead actor and director Ben Stiller.
You might not expect tasteful movies set in Iceland to come from such a source as Stiller, but this one shouldn't be missed.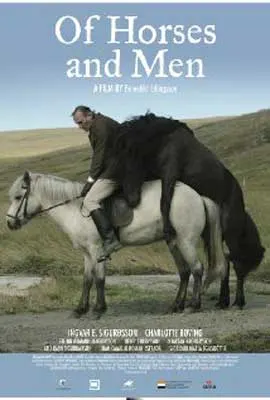 Of Horses and Men (2013)
When you live in a small Icelandic horse-rearing community, there's not much else to do but spy on the neighbors, and the neighbors' horses.
Unfortunately, that means everyone gets invested in everyone else's business, and most of the business in the valley is messy.
Kolbeinn loves Solveig, and Solveig loves Kolbeinn. However, neither will make a move because Kolbeinn loves Brúnn, his prized stallion, and Solveig loves Grána, her prized mare.
Meanwhile, Vernhardur's horse Jarpur loves his master Vernhardur, but Vernhardur loves vodka, not Jarpur.
Gengis likes Jarpur but doesn't have vodka, so no love there. And, Johanna loves her mare Raudka but Raudka only loves freedom.
As you can tell, this is an ensemble comedy/drama of errors.
If you can keep on top of all of the characters and their horses AND their horses' relationships, Of Horses and Men might be one of the best Icelandic movies you see this year!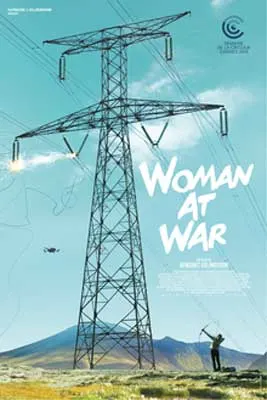 Woman at War (2018)
Fifty-year-old Halla might seem to be a woman of quiet routine, but beneath her façade beats the heart of a rebel.
She also goes by the alias "The Woman of the Mountain," where she works tirelessly as an environmental activist to keep her beautiful Icelandic highlands pristine and pollution-free.
Her latest target is a company that plans to build an aluminum smelter in the mountains.
But as Hanna manages to hold them off with some increasing acts of sabotage, she also receives notice that her long-forgotten application to adopt a child from Ukraine has been approved.
Now this fiercely independent activist must find a way to balance her activism with her impending parenthood.
Part thriller, part comedy, part political commentary, this joint Icelandic/Ukrainian venture touches on important issues that should strike a chord with plenty of viewers.
Icelandic movies like this one will make you laugh and cry in equal measure.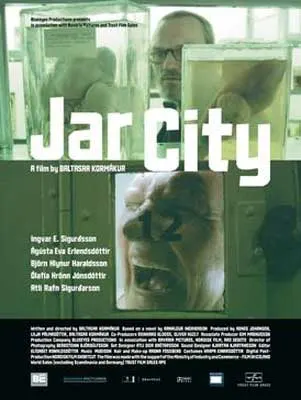 Jar City (2006)
For the worldweary detective Erlendur, the murder of a man whose head was bashed in with an ashtray is the latest in a long line of pointless killings.
But while investigating the deceased, Erlendur discovers that the victim is linked to a case from decades earlier, involving possible rape and corrupt police officers.
As the threads begin to unravel, more and more elements of the murdered man's past begin to reveal a web that has lain undiscovered until now.
Based on the novel Mýrin by author Arnaldur Indriðason, Jar City is a faithful translation of the book to the screen – though having no knowledge of the original source material will not dampen your experience watching this dark and gritty crime thriller.
Fans of the Scandinavian crime procedural TV shows that have become renowned worldwide will enjoy somber movies about Iceland like this one.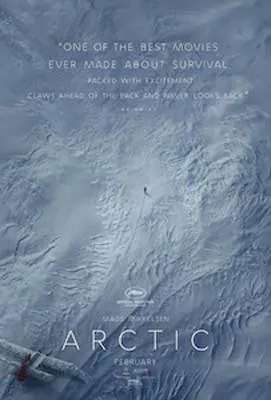 Arctic (2018)
When you're trying to survive in inhospitable conditions, any small problem can snowball into a catastrophe. Unfortunately, that's exactly what happens to Overgård.
Having crashed his plane somewhere in the Arctic Circle, Overgård has developed a routine of survival, alternating between collecting food, maintaining shelter in his crashed plane, and manually cranking his distress beacon.
But after an errant polar bear raids his supply of caught fish, things turn from bad to worse when a rescue helicopter – responding to his distress beacon – crashes while trying to reach him.
Overgård finds the pilot dead and the only other passenger gravely wounded.
Now he must make a decision; stay and wait for more assistance, or leave the safety of the shelter to make an uncertain journey towards civilization.
Many Icelandic films have a small cast list, but Arctic is very much a one-man-show for lead actor Mads Mikkelsen, who gives a powerful performance as he battles the forces of nature.
Join The Uncorked Reading Challenge Today
---
Travel around the world with the Uncorked Reading Challenge. Get the best book and movie recs straight to your inbox. Sign Up Now.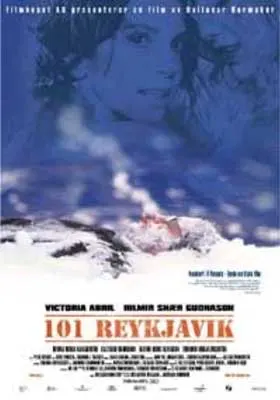 101 Reykjavik (2000)
Based on one of the most popular Icelandic novels, 101 Reykjavik is a dark comedy about a man who seriously needs to get his life together.
Hlynur is a 30-year old unemployed loner still living at home with his mom and surviving off of unemployment checks.
He is content to spend his days watching porn and drinking and has no desire to do much else.
He doesn't hang out with friends, and he ignores any attention paid to him by women. But then he meets his mom's friend, Lola, who is staying with them for the winter holidays.
101 Reykjavik is set and filmed entirely in Reykjavik, and is one of the best Icelandic movies for those feeling a little lost in life.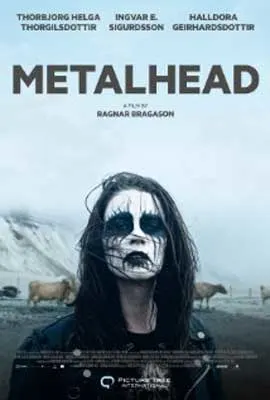 Metalhead (2013)
Hera is a happy 12-year-old girl growing up on a rural Icelandic farm with her parents and older brother, Baldur. But when Baldur dies in a tragic accident, everything changes.
Following his funeral, Hera attempts to feel closer to Baldur by playing his guitar, listening to his music, and wearing all his black clothes, even burning her own "girlier" clothes.
Believing this is just a part of her grieving process, her parents let her be. But nine years later, Hera has never been able to shake off her grief.
And she isn't the only one; her parents, too, have never fully recovered from Baldur's death and don't know how to help Hera. They seek out community through the local church in hopes it will help all of them.
Meanwhile, Hera's eccentric metal look attracts a lot of attention in their remote Icelandic village, and she is bullied and ostracized by the other youth who live there, further isolating her.
Hera's only dream is to become a famous musician, but she feels trapped here, frequently acting out and getting into trouble.
Metalhead is a heart wrenching look at the effects of grief on a family, and is one of the most moving Icelandic movies – whether you love metal or not!
Reykjavik Whale Watching Massacre (2009)
A boat full of whale-watching tourists gets stranded in the arctic when their ship breaks down. Luckily, they are rescued by a group of "Fishbillies" aboard a whaling ship.
Or, maybe it isn't so lucky because the Fishbillies seem to want them dead, and these seas are a pretty easy place to hide a body.
I'll be honest, this film is not good. In fact, it's a bit of a disaster – in every sense of the word.
But if you're a fan of movies that are "so bad they're good," then Reykjavik Whale Watching Massacre should be on your radar.
In fact, it just might become one of your favorite Icelandic movies!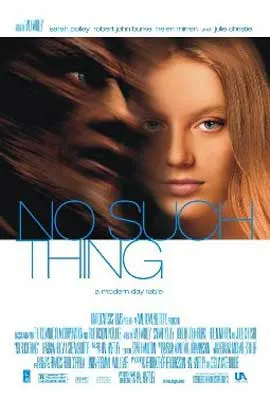 No Such Thing (2001)
Journalist Beatrice is alarmed to receive a strange message from her fiancé, Jim, about a monster story he is working on in a remote Icelandic village.
But Jim has gone missing, and determined to track him down, Beatrice decides to fly to Iceland and find him.
After a plane crash and traumatic recovery process, Beatrice finally arrives on the island, only to find Jim and his crew have seemingly all been killed by the monster.
Beatrice and the monster unexpectedly form a friendship and she agrees to help him find the one thing he wants more than anything.
This US-Icelandic Beowulf-inspired fantasy drama is one of the most unique movies about Iceland. It's also funny and heartfelt and great if you love films about friendship.
Save The Best Movies About Iceland For Later: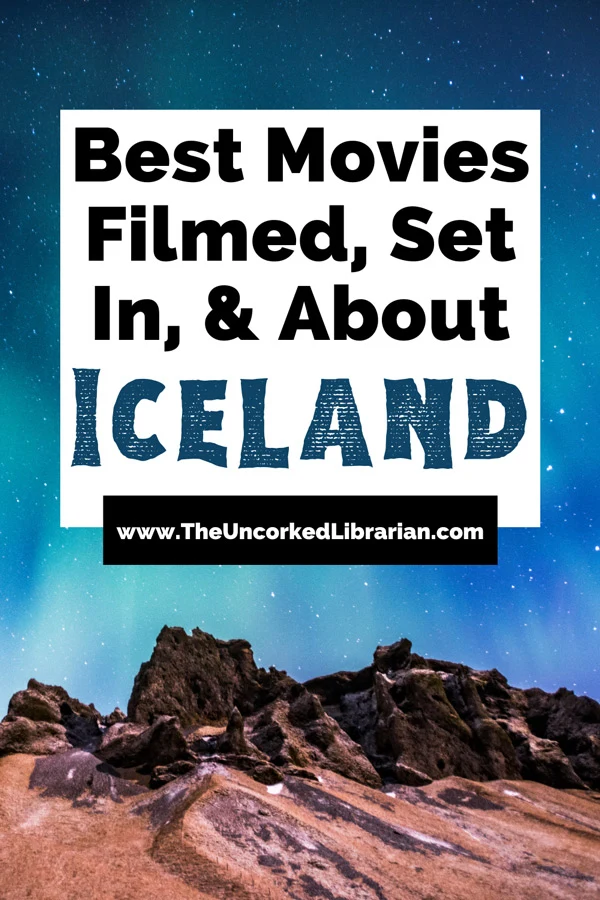 Grab your favorite Iceland movies and books here:
1. Book of the Month: Get the month's hottest new and upcoming titles from Book of the Month. You might snag an early release or debut author. Along with selecting a book a month, find terrific add-ons, both trendy and lesser-known titles.
2. Audible Plus: From Amazon, listen to Amazon Originals, podcasts, and audiobooks. They add new titles every week.
3. Amazon Prime: Don't miss Amazon First Reads – early access to Kindle books. Get fast delivery as well as movies, music, Originals, shows, and more.
4. Or, start your trial of Amazon Video for movies and tv series on demand.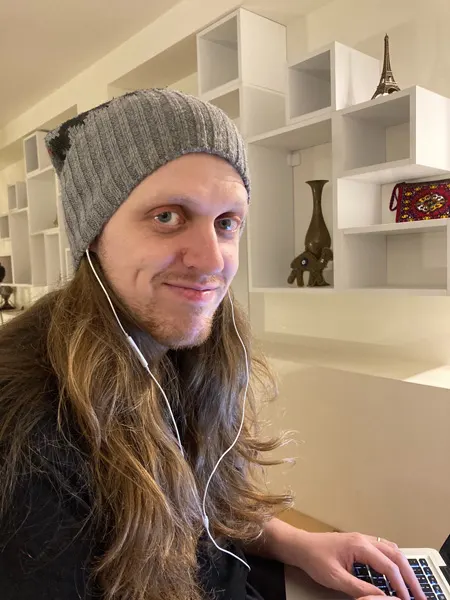 Thank you to TUL contributor, Jeremy Paterson
Jeremy (pronouns: any) is an autistic writer, hobbyist, and movie buff, as long as that movie is Labyrinth. Since leaving the corporate world behind in 2018, he has read more books than he thought possible. True to his British upbringing, his first instinct in any given situation is to put the kettle on.
What are your favorite Icelandic films?
We just love Iceland, and although we rarely pick a favorite country to visit, Iceland is surely one of them.
From the breathtaking Northern Lights to the glowing glaciers with playful seals and bursting geysers, Iceland isn't a destination you will soon forget.
We enjoyed the touristy but relaxing Blue Lagoon, Vik and Hella for Northern Light watching, and driving Iceland's Ring Road and Golden Circle for black sand beaches, fluffy horses, and the best food.
Plus, Iceland has a huge literary culture, including its Jolabokaflod, or Christmas Book Flood.
Along with the plethora of Icelandic authors and their books, what are the best movies filmed in Iceland? How about the top movies set in Iceland?
Lastly, which Icelandic movies should we add to our list? Let us know in the comments!
Travel Across Europe With These Films:
All European-Based Movies
Italian Movies
Polish Films
Movies About Greece