30 Best Movies About Road Trips To Inspire Your Next Adventure
Take the opportunity to soul search, reconnect, meet kindred spirits, or heal old wounds with the best movies about road trips.
Nothing beats a hilarious and cult-classic road trip film, including the Road Trip film series itself, National Lampoon's Family Vacation, and Planes, Trains & Automobiles.
However, "classic" doesn't always equate to the most appropriate, and many of the best road trip movies have been releasing across the past decade.
Below, explore movies on road trips about families, reconnection, and finding yourself.
Some of these films will showcase one last chance to say goodbye or make amends before it is too late. Have those tissues ready.
But, many of the top movies about road trips are also hilariously ridiculous and filled with wild and nearly implausible adventures.
So, which films about road trips do we recommend for daring world travelers and those looking to think more deeply about the connections we make?
Which will inspire you to live life to the fullest? Let's get started, and don't forget to let us know your favorite road trip movies in the comments.
If you are enjoying these road trip movies, you may wish to read these road trip books.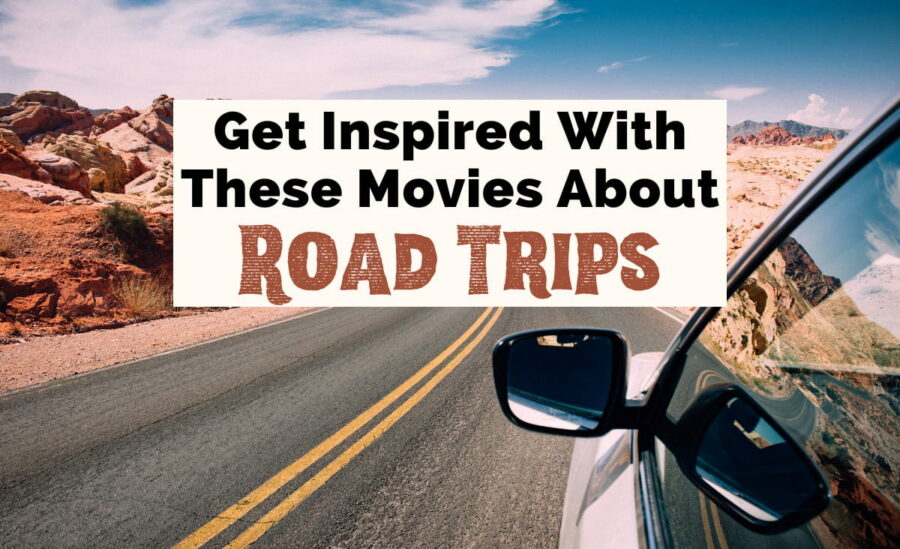 Grab the best books and movies on road trips here:
Express VPN – Using Virtual Private Networks (VPNs) allows you to view movies worldwide – and they help keep your information safe. Our writers couldn't have such diverse film reviews without a VPN.

Amazon Prime Video – Stream thousands of ad-free movies and TV series on demand with Prime Video.

Audible Plus: From Amazon, listen to Amazon Originals, podcasts, and audiobooks. They add new titles every week.
30 Top Movies About Road Trips
By Tori Curran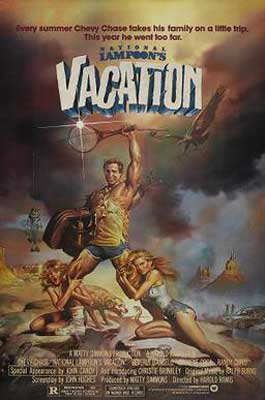 National Lampoon's Vacation (1983)
What better place to start than one of the most well-loved family road trip movies: National Lampoon's Vacation?
America's favorite comedic family, The Griswolds, embarks on a cross-country road trip from Chicago to the Wally's World amusement park in California.
Despite their best intentions to spend more quality time together as a family, anything and everything that can go wrong does.
Vandals, dirty campgrounds, a crash that leaves them stranded, and feisty Aunt Edna plague their trip; yet, they press on.
When the family finally arrives at Wally's World, they are in for another mishap. Can the Griswold's family vacation be salvaged?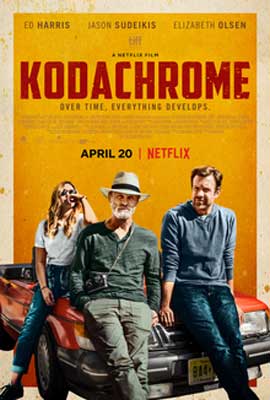 Kodachrome (2017)
Matt – on the verge of losing his record company job – learns that his estranged father, Ben, is terminally ill.
Ben is a famous photographer and wants his son to drive him to Dwayne's Photo in Parsons, Kansas, the last shop that develops Kodachrome film.
His final wish is to develop his film roles before he dies.
Matt agrees, and they begin their trip along with Ben's nurse, Zooey. They take backroads so that Ben can film the scenery.
While a tad predictable, the father-son dynamic is solid. As an ailing Ben grows sicker, Matt's fondness for his father starts to grow, and he does all that he can to see his father's dying wish fulfilled.
For heart-rendering movies on road trips, have the tissues ready.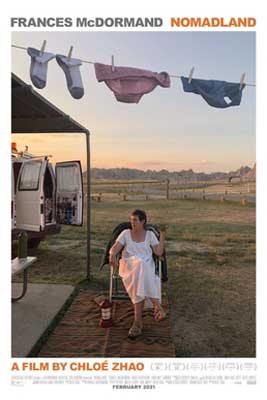 Nomadland (2020)
One of the most poignant movies about road trips and the American nomad, Nomadland won Academy Awards for Best Picture, Best Director, and Best Actress.
Frances McDormand stars as Fern, who loses her job at the US Gypsum plant.
After also losing her husband, she sells the majority of her belongings to buy a van and drive across the US looking for work.
Fern works seasonally at an Amazon fulfillment center and finds side gigs at campgrounds and roadside attractions.
At the heart of the film, though, are the other lost souls that Fern meets along her journey, embodying the collective feelings of both loneliness and freedom of those who choose a nomadic lifestyle.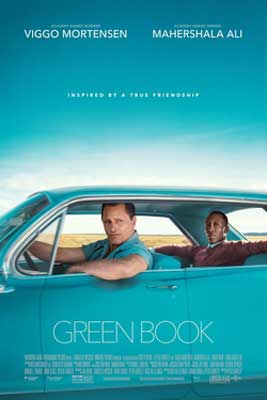 Green Book (2018)
Green Book is inspired by the true story of a tour of the South by an African American pianist and his chauffeur.
Don Shirley hires Frank Vallelonga, an Italian American bouncer known as Tony Lip, as a chauffeur and bodyguard during an eight-week concert tour of the Midwest and Deep South in 1962.
Initially, Don finds Tony unrefined, and Tony considers Don pretentious. Despite differences, they develop a friendship while facing the realities of the Jim Crow South.
Green Book joined the ranks of Academy Award-winning films about road trips with Best Picture, Best Screenplay, and Best Supporting Actor.
We're the Millers (2013)
When David, a small-time pot dealer, is robbed of his stash, he is forced into clearing his debt by smuggling drugs across the Mexican border.
In an effort to evade customs, he creates a fake, unsuspecting family by hiring a stripper, a 19-year-old runaway, and his awkward 18-year-old neighbor.
When "The Millers" reach the drug compound in their RV, they discover the small stash is actually two tons worth.
The extra weight causes the RV to break down, and a risky law enforcement encounter almost gets them caught.
What else can possibly go wrong in one of the best comedy and crime road trip movies on this list?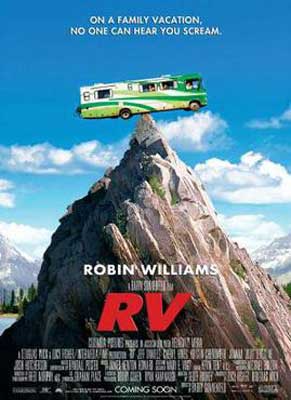 RV (2006)
Bob Munro is looking forward to some quality time with his dysfunctional family in Hawaii.
But when his boss forces him to attend a meeting in Colorado, he disguises the change of plans as a family RV road trip.
Of course, dozens of comedic mishaps ensue: Bob damages the parking brake, crashes the RV into various objects, and eradicates a couple of raccoons.
The Munros also encounter another traveling family who they begin to think is stalking them,
Eventually, the family begins to enjoy their trip, but the secret meeting in Colorado is still looming on the horizon.
Disasters in road trip movies like this are a pretty common and popular theme that you can't help but eat up.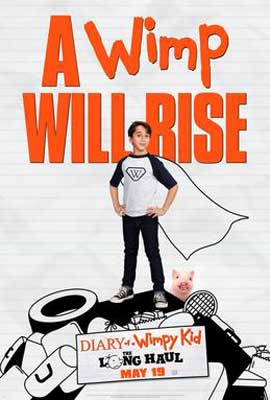 Diary of a Wimpy Kid: The Long Haul (2017)
For more wholesome and family-friendly movies about road trips, watch Diary of a Wimpy Kid: The Long Haul.
This road trip film is based on the ninth book in the Wimpy Kid children's book series and is surprisingly enjoyable, even for adults.
The Heffley children – wimpy kid Greg and his older brother Rodrick – are less than thrilled about a family road trip to a relative's 90th birthday.
When the boys realize that an expo featuring their favorite internet star is taking place not too far from their destination, they take matters into their own hands.
Winning a pig at a carnival and a rival family stealing the Heffley's belongings round out the hijinks.
While the trip is far from perfect, at the heart of it lies a family who just needs time to reconnect.
Watch even more movies based on fantastic books.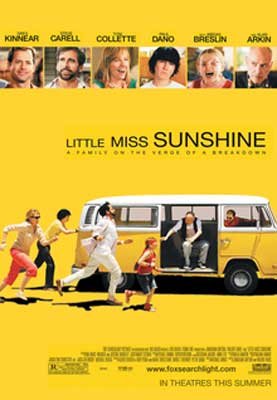 Little Miss Sunshine (2006)
One of the best road trip movies of all time, you'll fall in love with Little Miss Sunshine and the quirky Hoover family.
Olive is an aspiring beauty queen being coached by her grandfather, who was recently kicked out of his retirement home for doing drugs.
Learning Olive qualifies for the "Little Miss Sunshine" pageant, the family – including her parents, a struggling uncle, and half brother who has taken a vow of silence – road trips from New Mexico to California to support Olive.
Both personal and road trip setbacks plague the family, but they press on to the pageant, only to realize that Olive, a pretty regular girl, doesn't stand a chance.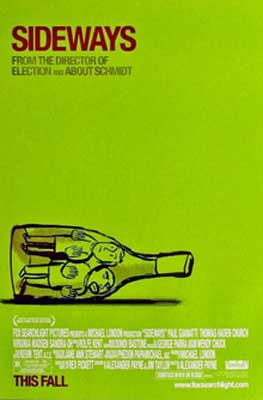 Sideways (2004)
Featured on our list of movies about wine, Sideways follows two friends on a pre-wedding road trip through California's Santa Ynez Valley wine country.
Miles, a struggling writer and wine enthusiast, and Jack, soon to be wed, embark on a single-guy's last hoorah.
Miles has a weekend of fine wine and dining planned, but Jack is looking for a fling.
He finds it in Stephanie while her friend Maya seems to take an interest in Miles. Things get complicated when Miles lets it slip that Jack is engaged.
We especially love the idea of taking their picturesque wine country road trip ourselves!
Sideways also makes for a great wine book read before or after the movie.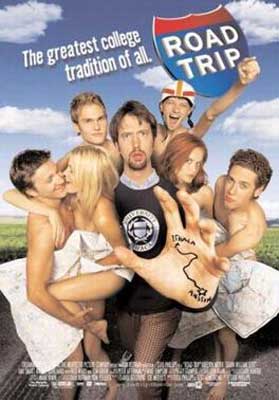 Road Trip (2000)
Follow a band of college buddies as they road trip from Ithaca, New York to Austin, Texas to intercept an illicit video accidentally mailed to one of their girlfriends.
Josh slips up and cheats on his long-distance girlfriend, Tiffany, recording the act on his camcorder.
When his buddy accidentally mails the evidence instead of a recorded love letter, the pals hit the road to catch the tape in the mail before it's delivered.
Then, they must make it back to Ithaca for a midterm to avoid flunking their class.
This is, of course, one of the most famous movies on road trips ever made – and you either love it or despise it.
Take The Uncorked Reading Challenge!
Travel around the world with our Uncorked Reading Challenge. Never be late to the party with unique new book releases. Get the latest movie and book lists straight to your inbox.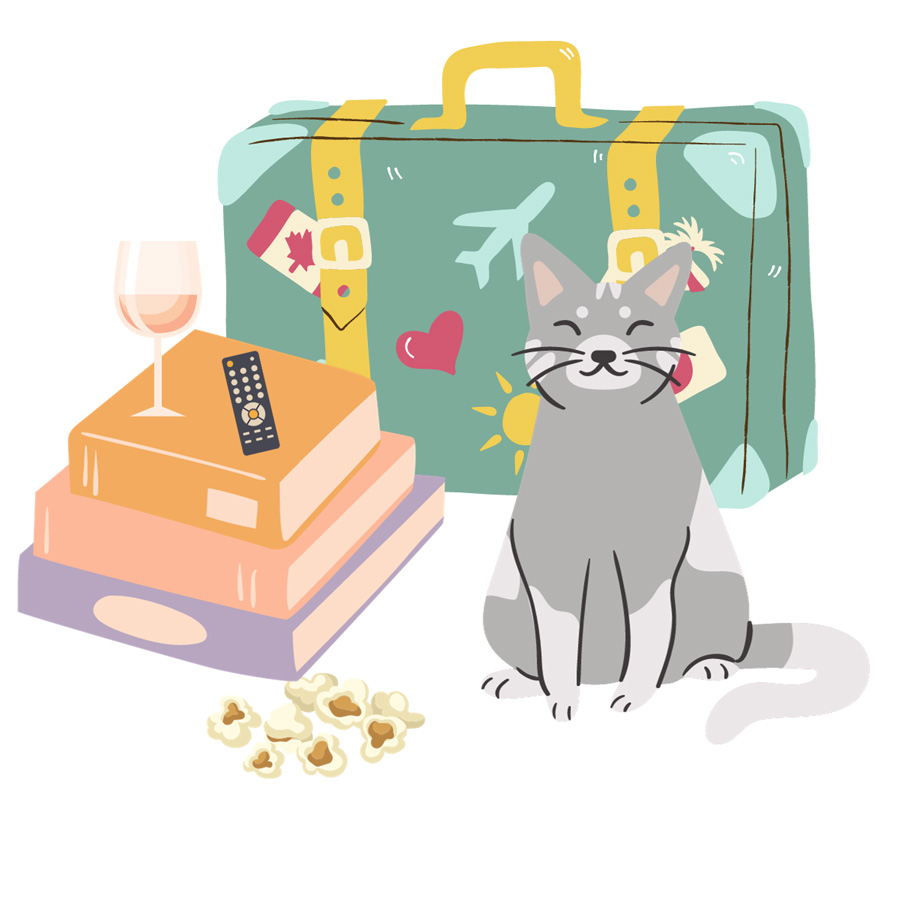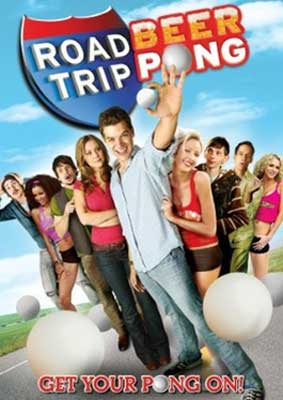 Road Trip: Beer Pong (2009)
Also known as Road Trip 2, this sequel to the first Road Trip film follows three college buddies en route to a beer pong tournament.
Andy is convinced by his friends to stop worrying about his long-distance girlfriend, Katy, and have some fun.
He and his friends decide to hit the road and follow Jenna – Andy's ex-girlfriend who is now a beer pong model – and enter the tournament.
What can go wrong when a bus full of gorgeous Christina girls drops you off in your girlfriend's hometown, while you're on the road chasing an ex?
Reminiscent of other college comedies, like American Pie, know that the road trip film series is hilarious but quite inappropriate.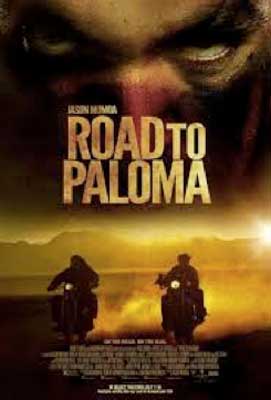 Road to Paloma (2014)
TW: sexual assault
An alternative to the many vacation-style movies on road trips, The Road to Paloma has a much darker plot.
After murdering his mother's rapist, a Native American named Wolf flees on his motorcycle across the American West.
He plans to head to his sister's property and spread his mother's ashes peacefully. However, the FBI threatens his plans.
Wolf soon meets up with a drifter named Cash and learns that vigilante justice most often comes at a price. Will Wolf ever find redemption?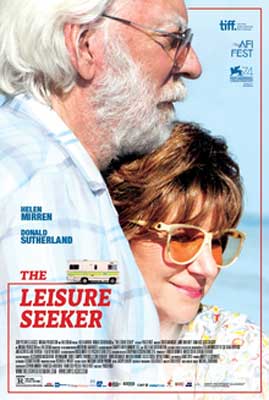 The Leisure Seeker (2017)
For years, John and Ella Spencer have enjoyed family road trips in their RV, nicknamed the Leisure Seeker.
Now, John, a retired teacher, is suffering from dementia, and Ella is ill herself.
Against their doctors' advice, they embark on one final road trip in their beloved RV from their home in Massachusetts to the Hemingway House in the Florida Keys.
As is true with many couples, close quarters and ailments bring out both the best and the worst of John and Ella.
For drama-comedy road trip movies, The Leisure Seeker will stay with you for quite some time.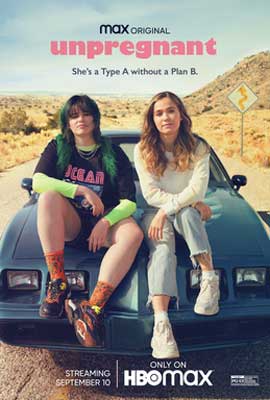 Unpregnant (2020)
TW: abortion
A poignant road trip movie, seventeen-year-old Veronica learns that she is pregnant but cannot get an abortion in her home state of Missouri without her parents' permission.
She convinces her former best friend Bailey to take a road trip with her to New Mexico for the procedure.
Amidst a series of unfortunate and often hilarious circumstances, including getting picked up by a pair of pro-lifers, Veronica and Bailey begin to open up to each other again and repair their fractured friendship.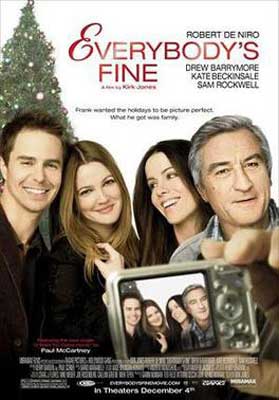 Everybody's Fine (2009)
Eight months after losing his wife, Frank Goode is looking forward to a visit from his children.
When each cancels last minute, he sets out on a cross-country road trip to visit each of them individually.
Frank learns quickly that his children's lives aren't as fine as they appear to be.
More lies and deceit surface when Frank begins to piece together a secret that three of the siblings have been keeping regarding the fourth.
For the best road trip movies about redemption and connection, Frank's experience won't let you down.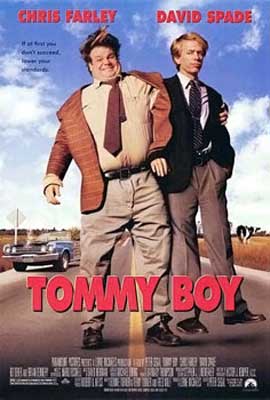 Tommy Boy (1995)
Tommy works as an executive for his father's auto-parts conglomerate; a position he didn't earn and doesn't work hard at.
When his father suddenly passes on his own wedding day and the bank reneges on a loan, the company's future is in jeopardy.
Tommy devises a plan and sets out with the company's accountant on a cross-country sales trip.
But, when they catch his late father's wife entangled with the man she called her son, they realize they've been roped into a con artist's game plan.
Chris Farley, David Spade, and Dan Aykroyd deliver in one of our favorite comedy movies about road trips.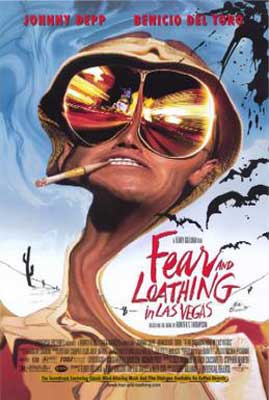 Fear and Loathing in Las Vegas (1998)
Based on Hunter S. Thompson's novel of the same name, Fear and Loathing in Las Vegas is a cult classic, dark comedy film following Raoul Duke and Dr. Gonzo's drug-fueled road trip to Las Vegas.
In a rented red convertible, the two men hit the road with a suitcase full of narcotics in order so that Dr. Gonzo can cover a motorcycle race for a magazine.
Going through their stash at an alarming rate, they behave abhorrently, trash their hotel room, and run up an alarming room service tab.
This road trip film fantastically portrays not only an excessive drug binge but the shortcomings of the 1960s and the American Dream.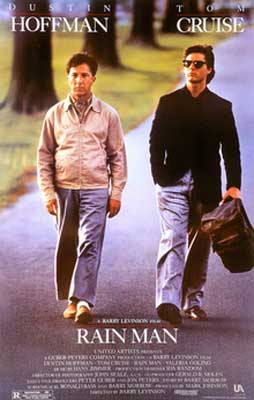 Rain Man (1988)
Rain Man isn't just one of the best road trip movies, it's one of the best films of all time.
Car dealer Charlie Babbit returns home to Cincinnati following the death of his father.
There, he learns that he has an older, autistic brother named Raymond and that their father has left almost all of his fortune for Raymond's care.
Motivated by money, Charlie checks Raymond out of his institution to head back to Los Angeles. The cross-country road trip will change both of their lives forever.
The slow progression of the road trip due to Raymond's strict routines gives Charlie time to understand and appreciate his brother's complexities.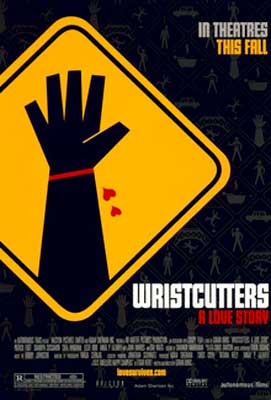 Wristcutters (2006)
TW: suicide
After breaking up with his girlfriend, Zia kills himself and wakes up in a purgatory filled with other suicide victims.
He befriends Eugene, a Russian rocker. After learning that his ex-girlfriend, Desiree, also took her own life after Zia's death, the two friends embark on a road trip to find her in the afterlife.
Along the way, they also encounter a hitchhiker and a commune leader looking for his dog who's been abducted by a cult leader.
Eccentric and funny, Wristcutters is one of the most unique movies about road trips and the meaning of life.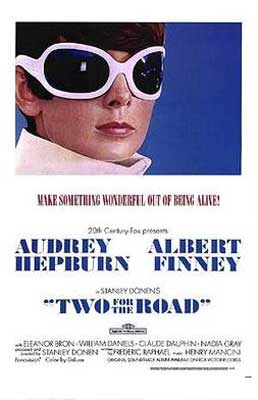 Two for the Road (1967)
Mark, a wealthy architect, and Joanna Wallace road trip through France in their convertible to celebrate the completion of a building project.
Tensions between the two are clear, though, and as they drive towards Saint Trope; Mark and Joanna reminisce about past memories and indiscretions.
Scenes from the past are juxtaposed with the couple's discussions of previous events that have occurred along the same road.
Both have been unfaithful and unhappy, but what does the future hold for them?
If you're looking for an old-time road trip film, you know Audrey Hepburn delivers.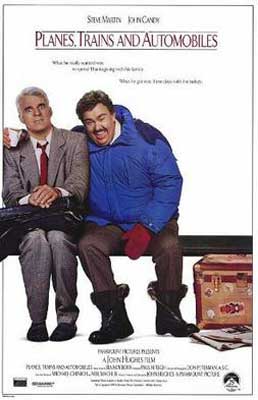 Planes, Trains & Automobiles (1987)
Neal Page is a control freak and advertising executive on a business trip in New York City, trying to get home to Chicago for Thanksgiving.
When his flight is delayed, he meets an annoying shower curtain ring salesman also traveling to Chicago.
A diverted flight and broken down train further complicate their journey home.
Del and Neal are reunited at a rental car facility, and despite their frustrations, commit to the trek to Chicago together. A surprise ending will bring the film full circle.
Planes Trains & Automobiles is another one of those cult-classic road trip movies on this list.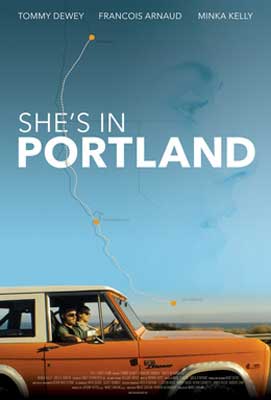 She's in Portland (2020)
Wes, a thirty-something-year-old family man, is hoping to reconnect with his college friend Luke. While feeling envious of each other's lives, they each feel trapped in their own.
Wes convinces Luke to join him on a business road trip up the coast of California to find Luke's "one that got away."
At the heart of this road trip film, though, is a genuine perspective of work, marriage, and life's commitments in your thirties.
The backdrop of Highway 1 isn't bad to look at either!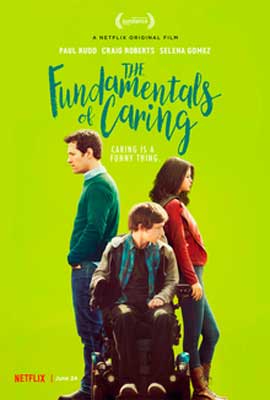 The Fundamentals of Caring (2016)
Ben is a writer from Seattle avoiding his wife's attempts to serve him with divorce papers. Following another tragedy, he becomes the caregiver for Trevor, a disabled teen.
Trevor is enamored with roadside attractions. Ben convinces Trevor's mother to allow them to take a road trip to see the world's deepest pit. Trevor also wants to see his estranged father.
Along the way, they pick up a hitchhiker named Dot and a pregnant woman named Peaches.
The most unlikely connections make this one of our favorite road trip movies that make you think about friendships and caring for others.
Watch even more great friendship movies.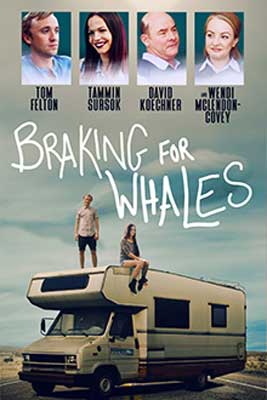 Braking for Whales (2019)
The death of their mother brings an estranged brother and sister together.
To gain their inheritance, the siblings must honor their mother's final request: to have her remains placed into the body of a whale.
En route to a Texas aquarium to follow through on their mother's absurd wish, Star and Brandon encounter more than just adventure.
They are forced to face one another and their own demons, including Brandon's sexuality and Star's child that she's all but abandoned.
This is one of many road trip movies about healing and self-discovery, but the unique angle and potential to be relatable make it stand out.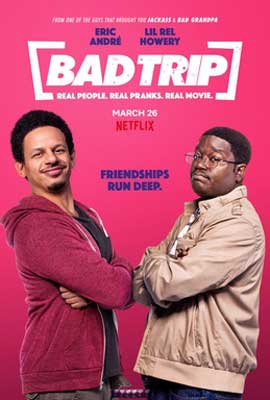 Bad Trip (2021)
Part buddy comedy, part hidden camera prank show, Bad Trip sets the stage for a hilarious and outrageous cross country road trip.
Two friends, Chris and Bud, embark on a trip from Florida to New York City to catch Chris's long-time crush.
They've all but stolen Bud's sister's car while she's in jail to make the trip, but she manages to escape from jail to run after them.
All the while, real people are pulled into their raunchy and hilarious pranks. At the end of the movie, don't miss their reactions when they find out they've been part of a prank movie.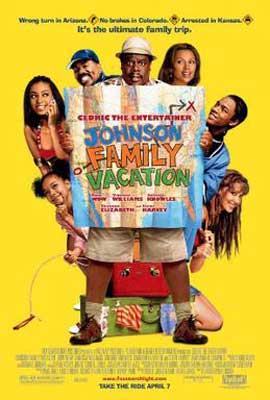 Johnson Family Vacation (2004)
Nate Johnson longs to make amends with his gorgeous wife from whom he's separated and spend more time with his children.
Miraculously, he manages to convince them all to join him on a cross-country drive to a family reunion.
On their way from California to Missouri, they encounter a myriad of hiccups, including an eccentric hitch-hiker, a semi-truck trying to run them off the road, and getting arrested for littering.
Johnson Family Vacation is where family adventure road trip movies meet stories of healing relationships and family ties.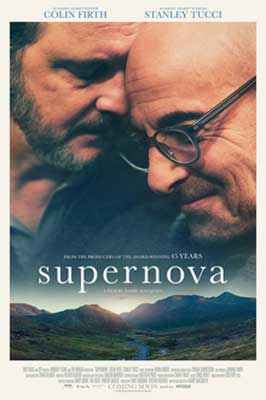 Supernova (2020)
Sam and Tusker have been partners for 20 years.
After Tusker is diagnosed with early-onset dementia, the couple travels across England in their RV visiting family, friends, and memorable places from their past together.
One of the most poignant and beautiful movies about road trips, Supernova reminds us that all we truly have of someone else is time.
With talks of suicide and mourning the loss of a loved one, it's sure to tug at the heartstrings of anyone in a loving relationship.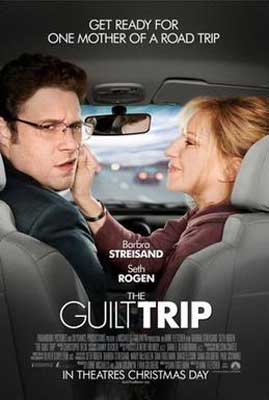 The Guilt Trip (2012)
Andy is about to set out on the adventure road trip of a lifetime.
Before he does, he makes a visit to his overbearing mother, Joyce, and learns about Andrew, a man she was previously in love with and whom Andy was named after.
Against his better judgment, Andy invites his mother on the road trip, concealing his intentions to bring her out to California to see Andrew.
Along their journey – which includes Joyce calling Andy's ex-girlfriend and a steak-eating contest – Andy realizes that he has more in common with his aggravating mother than he thought.
They begin to enjoy their time together until Joyce learns why Andy actually invited her.
Deceit is a common theme for familial movies on road trips – and the outcome can go one of two ways.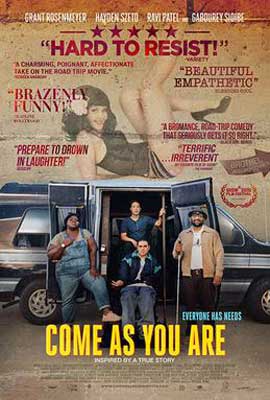 Come as You Are (2019)
Three disabled men, Scotty, Matt, and Mo, take a road trip from Colorado to Montreal to lose their virginities at a brothel servicing special needs clients.
They are accompanied by a jaded travel nurse who drives and assists them.
This isn't another comical, sex-motivated road trip, though. The film delicately presents the needs of the disabled community and offers us an opportunity to be empathetic and compassionate.
The one caveat of this inclusive road trip film is that all three main actors are able-bodied themselves.
Come As You Are is a remake of the acclaimed Belgian film, Hasta la Vista, which is based on the real-life of Asta Philpot.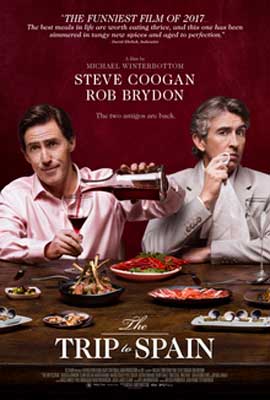 The Trip to Spain (2017)
For more movies about road trips abroad, catch Steve Coogan and Rob Brydon – English and Welch actor comedians – who star as fictionalized versions of themselves on a culinary road trip through Spain.
Nostalgic of a trip he took as a young man, Steve convinces Rob to accompany him on a road trip from the Northern to Southern coast of Spain.
In addition to sampling epic Spanish fare, the men will talk about their respective lives, relationships, fatherhood, and midlife crises, all with an heir of witty British satire.
The Trip to Spain is part of Coogan and Brydon's satirical culinary film series including The Trip and The Trip to Italy.
Where To Read More About & Watch These Movies On Road Trips:
Amazon Prime Video | Netflix | IMDb | Hulu | Max
Save The Best Road Trip Movies For Later: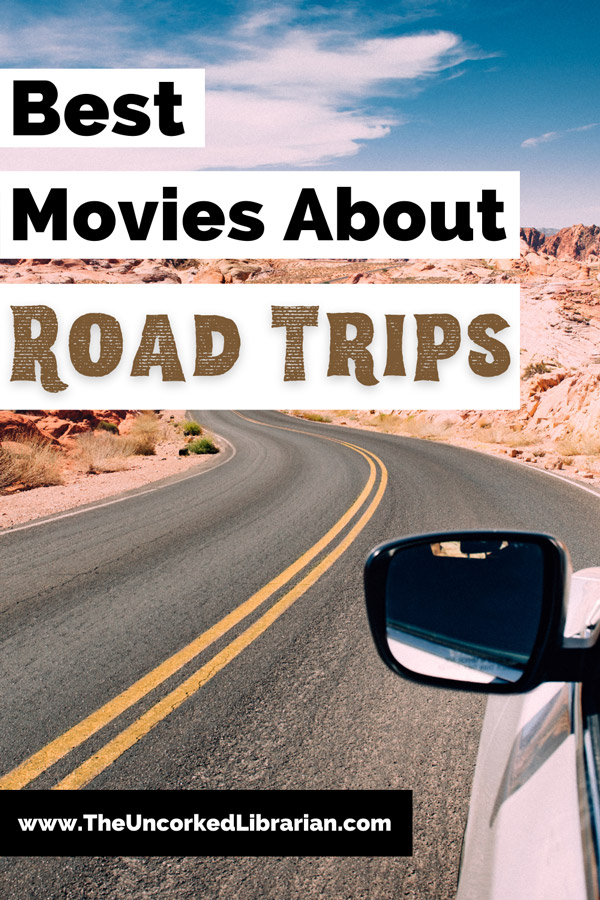 Watch the best movies on road trips here:
Express VPN – Using Virtual Private Networks (VPNs) allows you to view movies worldwide – and they help keep your information safe. Our writers couldn't have such diverse film reviews without a VPN.

Amazon Prime Video – Stream thousands of ad-free movies and TV series on demand with Prime Video.

Audible Plus: From Amazon, listen to Amazon Originals, podcasts, and audiobooks. They add new titles every week.
Thank you to TUL contributor, Tori Curran from Explore With Tori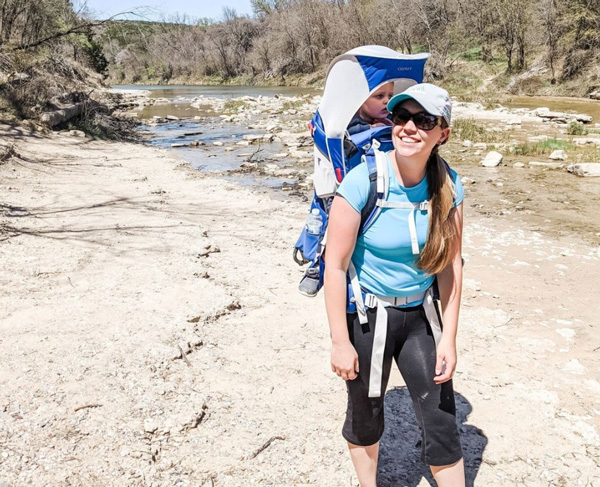 Tori (pronouns: she/her) is a children's librarian and mom to two boys living in New York. She's an avid traveler, nature enthusiast, and writer, encouraging families to get outside and start exploring the world. When she's not hiking or traveling, you can find her lost in a historical fiction book, watching Bravo reruns, or obsessively decluttering her home.
What are your favorite films about road trips?
Which movies about road trips do you love and re-watch over and over again? Let us know in the comments!
What To Watch Next:
Movies Around The World
Hiking Movies
Top Audiobooks For Road Trips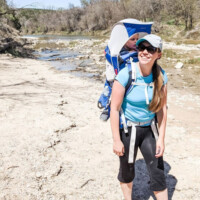 Tori (pronouns: she/her) is a mom to two boys, living in New York but adventuring everywhere, usually with a toddler on her back. She's an avid traveler, nature junkie, and writer, encouraging families to get outside and start exploring the world. When she's not hiking or traveling, you can find her lost in a book, watching Bravo reruns, or obsessively decluttering her home. Tori owns the family and adventure blog, Explore with Tori.