Travel across vineyards, tasting rooms, and the tipsy world with the best wine movies to teach you more and make you thirsty.
If you are looking for some of the best movies about wine, there certainly is no shortage.
From wine films about taking over a family business and the strength of community to the plethora of wine documentaries debunking myths (and frauds) as well as showcasing some of the most popular brands, see what goes into making one delicious beverage.
How intense is sommelier certification and training, and what happens if a vineyard has a bad season? Is making wine a form of art?
Some of these wine films will even address the effects of climate change on the industry.
Others will make you think more deeply about the pretentiousness and status of wine. Does wine deserve all of the acclaims? Is some of it just BS?
Plus, maybe you'll gain new respect and knowledge of wine perfect for when you order your next glass.
Of course, quite a few of these tipsy wine movies will make you laugh as friends navigate wine territory together on playful journeys and vacations.
So, what are some of the best wine movies as well as the best wine documentaries to watch right now? While "best" is subjective, we've picked our top movies about wine to get you started.
We'd love to know your favorites in the comments too.
If you love these wine films, head over to read the best wine novels and memoirs.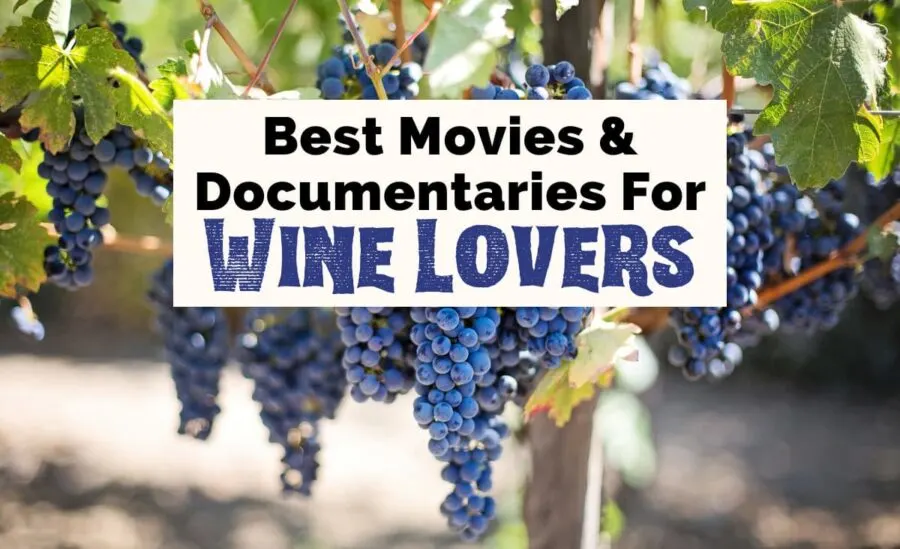 Watch the best wine movies (and read the best books) here:
1. Book of the Month: Get the month's hottest new and upcoming titles from Book of the Month. You might snag an early release or debut author. Along with selecting a book a month, find terrific add-ons, both trendy and lesser-known titles.
2. Audible Plus: From Amazon, listen to Amazon Originals, podcasts, and audiobooks. They add new titles every week.
3. Amazon Prime: Don't miss Amazon First Reads – early access to Kindle books. Get fast delivery as well as movies, music, Originals, shows, and more.
4. Or, start your trial of Amazon Video for movies and tv series on demand.
Best Wine Movies To Watch Now
by Tori Curran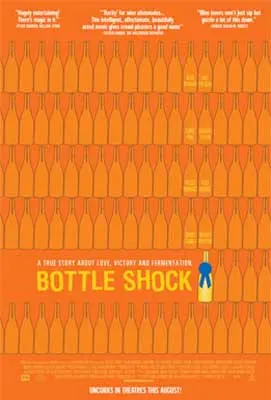 Bottle Shock (2008)
For wine movies based on history, Bottle Shock brings us back to 1976 and the famous "Judgement of Paris."
British ex-pat and wine shop owner Steven Spurrier heads to the not yet well-known Napa Valley in search of the best wines for his upcoming blind wine competition of California vs French wines.
Vintner Jim Barrett of Chateau Montelena is skeptical of being humiliated. But, his son, Bo, is intrigued
The Barrett's vintage is entered into the competition. However, the family quickly discovers that their Chardonnay has browned.
Is this a sign of the perfect wine? Or, is it the mistake of a lifetime?
In the end, Napa Valley will be, for better or worse, placed on the map. And the world will be asking, is French really always best?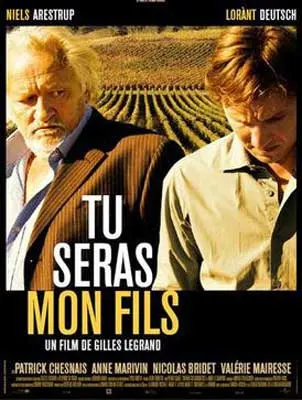 You Will Be My Son (2011)
One of the top-rated translated wine films, You Will Be My Son is where a tense family drama meets a winemaker's prestige.
Martin longs for the approval of his father, acclaimed winemaker, Paul de Marseul. Paul is dissatisfied with the prospect of his son taking over the family vineyard and constantly belittles him.
When the vineyard manager's son returns to the wine estate, Paul sees him as a more deserving heir and son.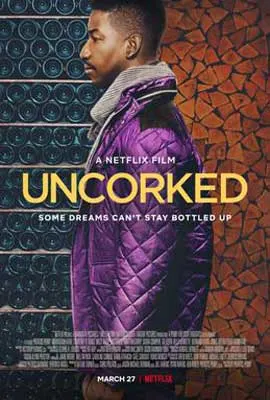 Uncorked (2020)
Elijah was always told what his life would look like. His father expects him to take over the family barbecue business.
But, Elijah has other plans. He also works in the wine business and has dreams of becoming a master sommelier.
With a little nudge from his girlfriend, Elijah passes the entrance exam and enrolls in sommelier school.
An exchange program invites his class to Paris, but a devastating blow befalls the family; Elijah must return home from France.
Can he keep up with school and pass the master sommelier exam, or will he be pulled in the direction of the family business?
There's always going to be a reason not to do something, Elijah learns, but not following your own dreams shouldn't be one.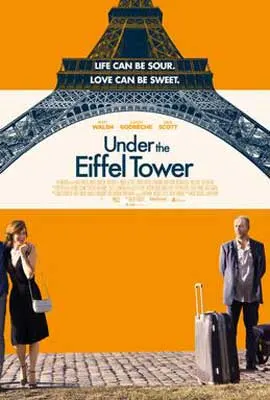 Under the Eiffel Tower (2018)
Amidst a mid-life crisis, Stuart accompanies his best friend's family to Paris and inappropriately proposes to his 26-year-old daughter.
Embarrassed, Stuart decides to return home. At the airport, though, he meets Liam and the two decide to travel across France via train.
Across from them on the train, sits Louise, a French winemaker. The three become tangled in a bit of a love triangle.
Humorous at times, heartbreaking at others, watch as Louise's sophistication begins to change and reshape Stuart, who's otherwise been on a bit of a journey going nowhere.
Who, if anyone, will get the girl? And what will happen to Louise's vineyard when it falls under financial hardship.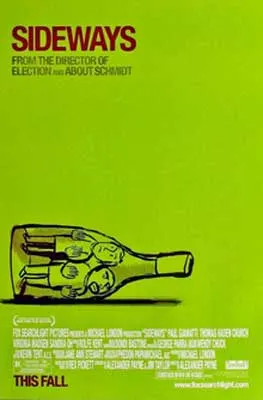 Sideways (2004)
Miles, a struggling writer and wine enthusiast, and Jack, soon to be wed, head to wine country for some guys-only bonding.
While Miles looks forward to fine food, wine, and golf, Jack is more interested in a pre-wedding fling.
Jack begins spending time with Stephanie, while her friend, Maya, takes an interest in Miles. Things go sideways when Miles lets it slip that Jack is engaged.
Sideways, which won a 2005 Academy Award, is considered one of the best wine movies and hilariously fun road trip films.
It also had a profound effect on the industry – merlot sales dropped, while pinot noir sales increased, based on Miles' (played by Paul Giamatti) preferences.
If you enjoy traveling to CA wine country with these movies, you might wish to read even more books set in California.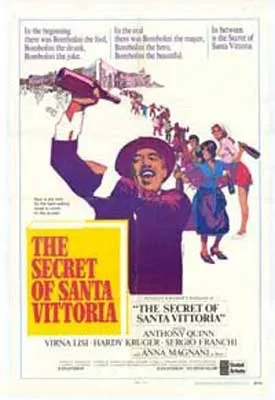 The Secret of Santa Vittoria (1969)
A throwback to the late sixties, The Secret of Santa Vittoria brings a popular novel to the big screen.
During WWII, the winemaking village of Santa Vittoria accidentally ends up with a local drunk, Bambolini, as the new mayor.
When the Germans plan to take over the town and seize their 1,184,611 bottles of wine, Bambolini must rise to the occasion. With assistance from the townsfolk, Bambolini finagles a plan to hide the wine.
What could possibly go wrong when the Germans come knocking?
Watch even more films shot in and about Italy.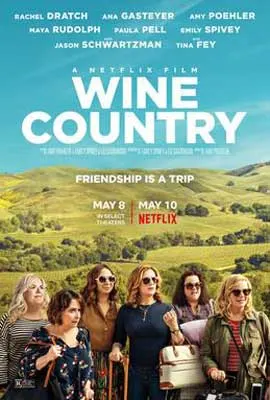 Wine Country (2019)
A group of girlfriends heads to Napa Valley to reconnect and reminisce about their past choices and experiences. Despite approaching their 50s, the group parties like they're in their 20s.
When tensions from the past get heated, though, the long-time friends learn sometimes letting go can be freeing.
With Amy Poehler directing, you know the film is headed in a hilarious direction. While I wouldn't call it one of the best wine movies, it's entertaining, cheeky, and perfect for fans of Bridesmaids.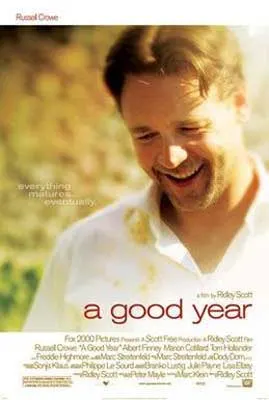 A Good Year (2006)
British investment banker, Max, hasn't spoken to his uncle in years. But a legal issue proves that Max is slated to inherit his uncle's vineyard in Provence.
When he heads to France to fix up the Chateau, his only intent is to sell.
He not only meets a charming French woman but Max is soon flooded with memories of spending his childhood summers at the vineyard.
When Christie arrives, claiming to be the illegitimate daughter of Max's uncle, Max must make some difficult decisions.
Does Max return to London for the one thing he knows – making money – or does the pull of feeling alive again in Provence grab hold?
For romantic, feel-good movies about vineyards, it doesn't get much better than this.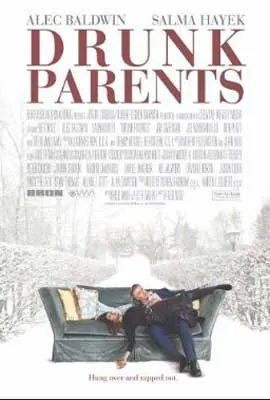 Drunk Parents (2019)
Not all movies about wine are for connoisseurs. If you're looking for something funny and lighthearted, Drunk Parents will certainly help you feel like you've got your own life together.
Grab a glass and laugh along as Frank and Nancy concoct an elaborate plan to hide their financial struggles from their daughter and their friends.
With their once successful business headed towards bankruptcy and their home in foreclosure, they start selling everything they own to anyone who will buy, all while drowning their struggles in fancy red wine.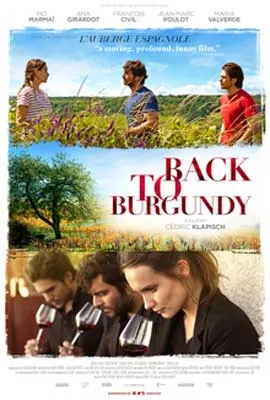 Back to Burgundy (2017)
For more translated wine movies, Back to Burgundy will transport you to one of the world's most famous wine regions.
Jean heads home to Burgundy to help save the family winery when his father becomes ill. His sister has been handling the reins, while his brother is married to another winemaking family.
After two harvests go by, the three siblings are faced with difficult decisions and roadblocks in rebuilding their relationships and trust with one another.
Jean learns that even after traveling for ten years, you can leave home, but it can never leave you. Is he here to stay this time?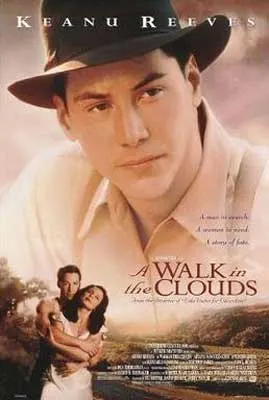 A Walk in the Clouds (1995)
Keanu Reeves stars in a romantic drama about a soldier, Paul, returning from World War II.
Upon learning that his new wife isn't who he thought she'd be, Paul heads to Sacramento looking for a fresh start.
On the way, he meets Victoria, a gorgeous young woman headed towards her family's vineyard.
When Paul learns she is pregnant, and abandoned by her boyfriend, he agrees to stand in as her husband and face her family together.
While Paul begins to grow accustomed to the family's traditional ways, he and Victoria ignore their burning attraction towards one another.
A Walk in the Clouds is an American adaptation of the 1942 Italian film, Four Steps in the Clouds.
Join The Uncorked Reading Challenge Today
---
Travel around the world with the Uncorked Reading Challenge. Get the best book and movie recs straight to your inbox. Sign Up Now.
Best Wine Documentaries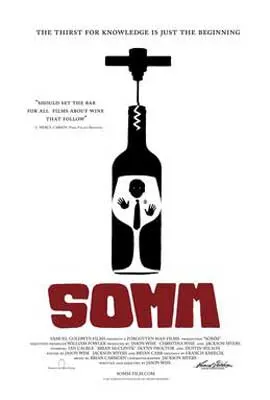 Somm (2012)
One of the most well-known wine documentaries, Somm presents an inside look into the fascinating world of professional sommeliers.
Follow four wine stewards as they prepare for their master sommelier exam, one of the toughest in the world.
Flashcards, color-coded maps, and overnight study sessions illustrate the dedication needed to prepare for the exam.
But despite the countless hours, gallons of wine consumed, and flights made to Dallas for the exam, not all four candidates will pass.
Viewers will be taken across wine regions, continents, and countries, to be left with the question: is it even possible to know everything there is to know about wine?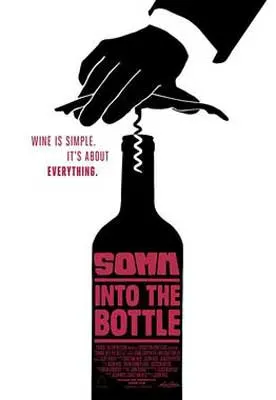 Somm, Into the Bottle (2015)
Whereas the first wine documentary Somm follows sommelier students, Somm: Into the Bottle digs deep into the wine itself and the BS associated with it.
Through ten different bottles, learn about cultivation, production, storage, history, awards, food pairings, cost, and politics.
Then, decide for yourself if anything matters more than the pleasure and memories associated with each bottle.
As you watch, you'll start to ask yourself, does wine deserve the markup, or are we just intimidated by it? For movies about wine, Somm isn't afraid to say what we are all sometimes questioning.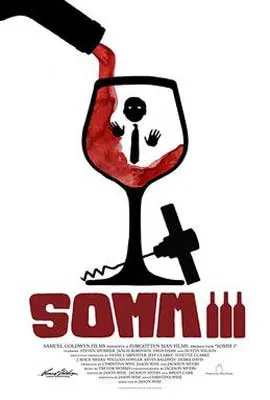 Somm 3 (2018)
The final of the Somm movies about wine tasting returns to the world of professional wine sommeliers and critics. This time, there's an overarching focus on the concept of blind tasting.
Top sommeliers gather in New York City to recreate a Judgment of Paris, of sorts, this time holding California Pinots up against Burgundy's.
Meanwhile, three of the world's top professionals meet to share their "aha" bottles that sparked their paths in wine.
Towards the end of the film, they, too, will blindly put the top Pinot contenders to the test. The results are surprising.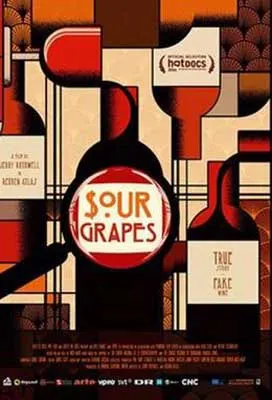 Sour Grapes (2016)
In 2014 Rudy Kurniawan became the first person in the United States convicted of wine fraud.
Sour Grapes, one of the most popular wine documentaries, chronicles his operation and how he was finally caught.
In 2008, an auction company known for brokering millions of dollars of Kurniawans's wines was asked to pull bottles recognized as counterfeit by the actual winemaker.
It came to light that a wine attempting to pass as a 1940s vintage wasn't actually in production until 1982.
A year later, billionaire businessman Bill Koch filed a lawsuit, alleging Kurniawan sold him counterfeit wine.
The FBI followed up with an investigation. Elmer's glue, a typo, and an entire catalog of vintage labels helped bring the operation to light.
Watch even more films about Indonesians and Indonesia.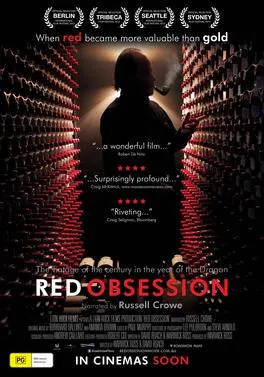 Red Obsession (2013)
Fans of French wine, particularly Bordeaux, will enjoy this wine documentary centering around an unprecedented demand.
While Bordeaux has long since been a unicorn in the wine industry, a new market tests the limits of supply and demand.
In China, among the wealthy and elite, Bordeaux rose to more than a mere status symbol.
Amidst skyrocketing prices and smashed auction records, the threat to one of the world's most precious wines was very real.
It begs the question: at what point does the overconsumption of a commodity have a negative economic impact?
Narrated by Russel Crowe, Red Obsession is so mind-blowing, you'll forget it's entirely true.
Watch even more great Australian films.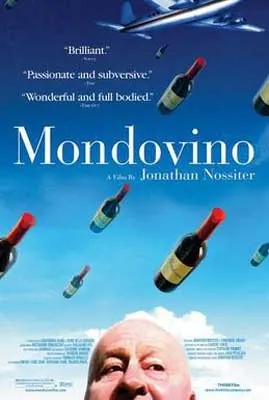 Mondovino (2004)
Mondovino is one of the unique documentaries and movies about wine centering around the globalization and standardization of wine.
Mondovino seeks to address a number of tough questions.
Do rating scales and the influence of popular critics take the individual joy out of wine? Have we begun to seek out only one type of "quality" wine?
And, most importantly, do small-scale winemakers and "rebels" stand a chance against large-scale producers, like Robert Mondavi?
Documentary critics wonder if Mondovino sought to free wine from the hands of capitalism.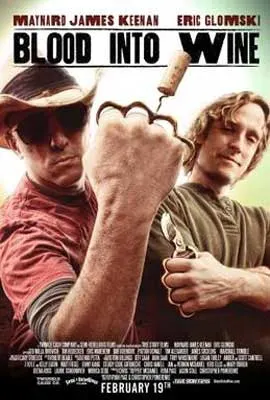 Blood Into Wine (2010)
A wine documentary about both an intriguing rock star and a lesser-known wine region, Blood Into Wine is far from typical.
Maynard James Keenan isn't just a multi-platinum artist, he's also a winemaker in the Arizona desert.
He possesses vast knowledge, and his winery is dedicated to making affordable wines showcasing Arizona's potential.
Surprising viewers, Maynard proves that there isn't simply one "type" of person who can make wine. Or decent wine, for that matter.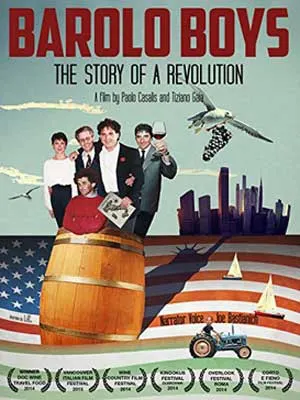 Barolo Boys (2014)
Barolo Boys is one of the best critically acclaimed documentaries and follows the Barolo Boys who revolutionized Barolo, a red wine produced from Nebbiolo grapes.
Barolo wasn't even on the map in the 1970s. Thanks to a group of modernists who brought innovation to the Italian wine scene, it is now considered one of the best reds in the world.
For comprehensive wine films, Barolo Boys follows thirty years of technical and industry changes, along with the people – and their friendships – responsible.
Barolo Boys was the winner of the 2014 DOC Wine Travel Food Prize.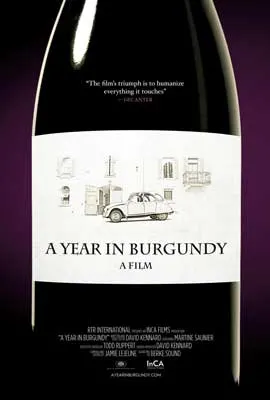 A Year in Burgundy (2013)
Follow seven winemaking families in the illustrious winemaking region of Burgundy.
As one of France's and the world's most renowned wines, Burgundy is a tribute to the land. But what can happen in a year?
With four seasons to navigate, challenges lie in the realm of heatwaves, drought, hail, and cold spells.
A Year in Burgundy is one of the best movies about wine that beautifully depicts why each year's vintage is a unique time capsule.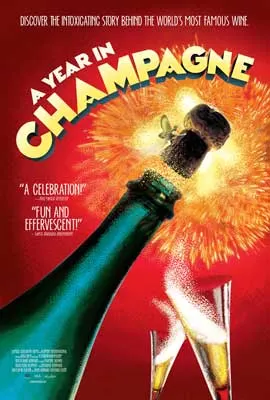 A Year in Champagne (2014)
For wine documentaries that promise armchair travel around the globe, world-famous wine importer, Martine Saunier, takes viewers on a tour of six Champagne houses.
Throughout the course of a full year, get an inside peek at small growers and large houses like Gosset and Bollinger.
See how makers and growers fared during a tough wine year (2012) and how their signature, underground style triumphed.
Martine Saunier returned in 2016 to bring viewers on a journey of the complexity of port wine in A Year in Port.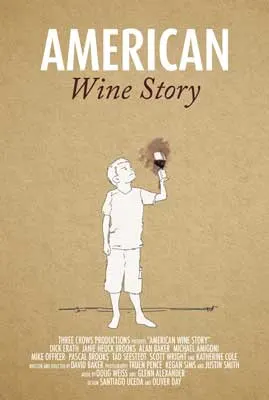 American Wine Story (2014)
The tragic story of Oregon winemaker, Jimi Brooks, inspires one of the best movies about wine and American grit.
Jimi passed away suddenly in 2004, leaving behind an 8-year-old son, Pascal, and grapes at their peak harvest. Dozens of other local winemakers banded together to harvest and bottle the wine.
Before she realized it, Jimi's sister had taken over the winery, hoping to one day turn it over to Pascal.
Woven into other stories of wine, learn how one humble beverage brings communities together.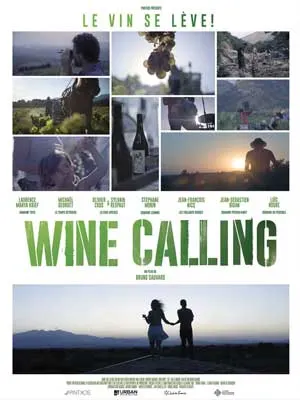 Wine Calling (2018)
In a sea of wine movies centering around prestigious wine chateaus, legendary producers, and historically significant vintages, uncover some of France's newer winemakers.
Returning to natural, more simplified methods, these winemakers in southwest France are shaking things up.
While some think they are lazy, others praise their dedication to showcasing true climate and terroir.
With a bit of an environmentalist edge, Wine Calling seems to be a true journalistic documentary.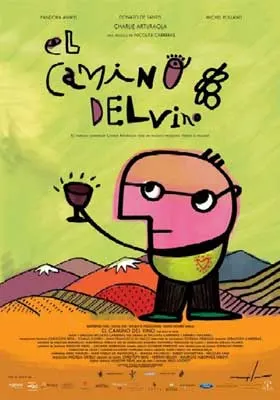 El Camino Del Vino (2010)
An award-winning movie about wine tasting, El Camino Del Vino is a fictionalized wine documentary about a sommelier who loses his palate in the middle of a wine festival.
Charlie Arturaola is at an event that he founded – the Masters of Food and Wine in Mendoza – when he fictionalizes losing his ability to taste wine.
Embarking on a heartfelt and often humorous journey across six Mendoza wineries, he seeks advice from others in the business. Ultimately, he returns home to Montevideo, Uruguay.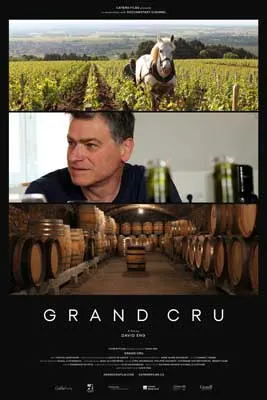 Grand Cru (2017)
Pascal Marchand, an aspiring Canadian poet, arrived in Burgundy in 1983 to work the harvest. Years later, he is a world-renowned winemaker.
Inspired by the techniques of ancient monks, he considered his wine an art form.
The 2016 growing season, however, brought immense difficulty, spring frost, and record rain. Pascal lost over seventy percent of his grapes.
The question was raised whether climate change was destroying Burgundy.
One of our favorite wine movies about the difficulties makers face, Grand Cru is largely considered a love letter to the winemaking process and a caution against climate change.
Will there be anything for Pascal to salvage from the year's vintage?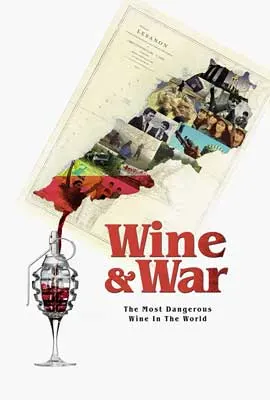 Wine and War (2020)
Head to Lebanon, a lesser-known wine region, for a walk through the history of wine in Lebanon, the Middle East, and the Lebanese people's entrepreneurial spirit.
Amongst the war-torn Middle East, we see remnants of what was once the birthplace of wine: A region distinct in its own rights, and a winemaking people that want to inject life into a situation so sorrowful.
With commentary from esteemed wine professionals, like Michael Broadbent and Jancis Robinson, and authors like Elizabeth Gilbert, we learn that sometimes it's not the wine itself but what surrounds it that pulls us in to tell a story.
For the best wine documentaries that are about more than just the grapes and science, Wine and War is it.
Where to watch and learn more about these wine films:
Amazon Prime Video | Netflix | IMDb | Hulu | Max
Save The Best Movies About Wine For Later: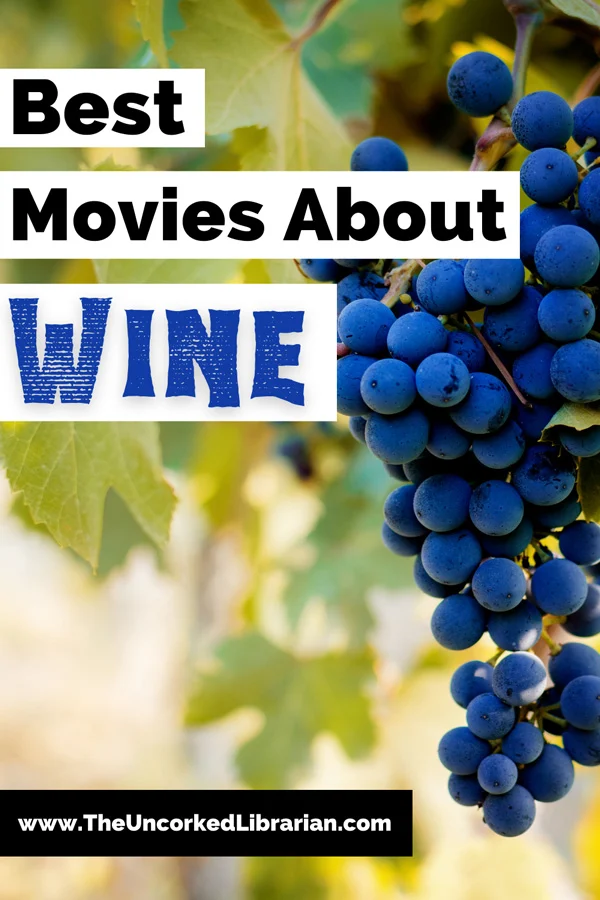 Grab your favorite movies about wine and vineyards here:
1. Book of the Month: Get the month's hottest new and upcoming titles from Book of the Month. You might snag an early release or debut author. Along with selecting a book a month, find terrific add-ons, both trendy and lesser-known titles.
2. Audible Plus: From Amazon, listen to Amazon Originals, podcasts, and audiobooks. They add new titles every week.
3. Amazon Prime: Don't miss Amazon First Reads – early access to Kindle books. Get fast delivery as well as movies, music, Originals, shows, and more.
4. Or, start your trial of Amazon Video for movies and tv series on demand.
Thank you to TUL contributor, Tori Curran from Explore With Tori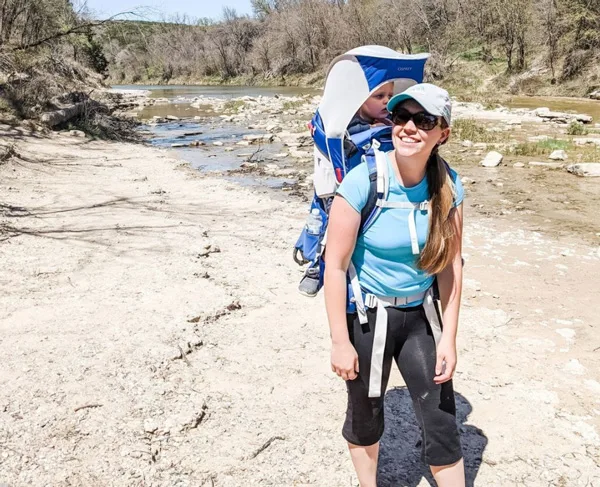 Tori (pronouns: she/her) is a children's librarian and mom to two boys living in New York. She's an avid traveler, nature enthusiast, and writer, encouraging families to get outside and start exploring the world. When she's not hiking or traveling, you can find her lost in a historical fiction book, watching Bravo reruns, or obsessively decluttering her home.
What are the best wine movies of all time?
What are your favorite movies about wine tasting and vineyards? Which of these wine documentaries have you watched and loved? Let us know in the comments.
You may also enjoy:
Movies Set Across The Globe
Gifts for Champagne Lovers
Boozy Board Games
Books On Beer History, Brewing, & Drinking