Travel across Asia with the best Indonesian movies to watch now. These movies set in Indonesia are sure to take you there and teach you more.
Having lived in Depok for a little under a year, we had to watch all of the great movies about Indonesia before moving there.
While living in West Java, students would always share their favorite Indonesian legends, especially about ghosts like the Kuntilanak. It's no wonder then that the country makes some pretty spooky Indonesian horror movies.
Besides terrifying and thriller films, many of the movies set in Indonesia are dark and intense. Some are hard to watch.
Movies about Indonesia also recollect times of war, revolution, and genocide, including the Indonesian mass killings of 1965–66.
While these Indonesian documentaries can be tougher to watch, they bring awareness and educate us while also respectfully addressing the families affected.
On the lighter side, many Indonesian movies incorporate superheros, teen romance, and magic. Plus, we all know Eat Pray Love — one women's journey for self-discovery — that sparked loads of wanderlust.
So, if you are traveling to Asia via armchair or plane, what are the best Indonesian movies to watch? Keep reading to find out!
*Please know that since our readership is based largely in the U.S., we tried to pick Indonesian movies that are easily accessible and available in America.

This access limits some of the 'best' Indonesian movies, including titles like The Rainbow Troops.
Don't forget that you can travel to Indonesia with these books.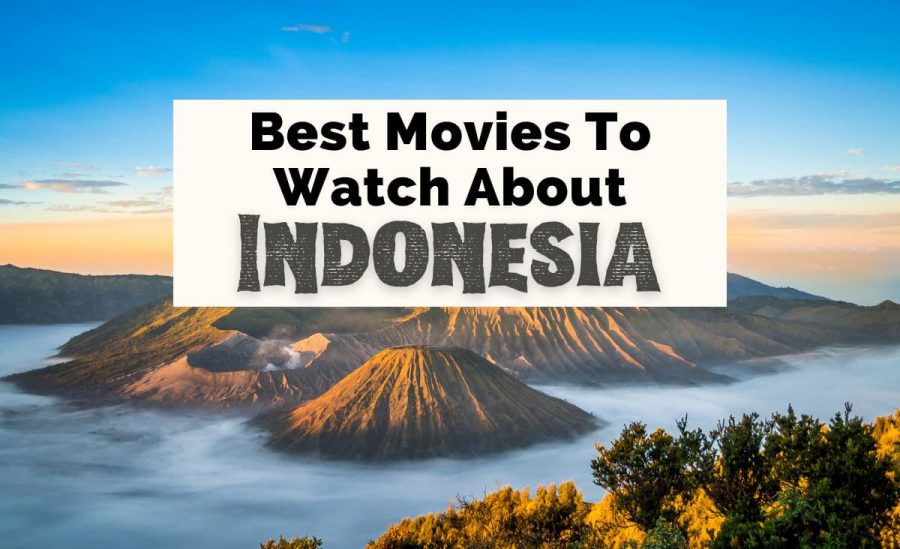 Grab the best books and movies set in Indonesia here:
1. Start your trial of Amazon Video for movies and tv series on demand.
2. Try Audible Plus.
3. Find books via Kindle Unlimited Membership Plans.
12 Best Indonesian Movies
By Dagney McKinney
1. The Raid: Redemption (2012)
A small S.W.A.T. team force is dispatched to a tower block to remove the drug-pedaling mob boss that lives and operates there.
Among them is Rama, a very capable officer, and imminent new father who may have a mission of his own.
All is going well while they have the element of surprise. But soon, all hell breaks loose and the team is outnumbered, outgunned, and completely cut off from outside help.
With their numbers dwindling fast and seemingly everyone in the tower block out to get them, Rama must step up, rally what's left of his team, and find a way to escape with their lives.
This movie was instrumental in bringing Indonesian cinema into the worldwide action spotlight. Director Gareth Evans (and much of the cast as well) pulls no punches as the fighting intensifies and things get dirty.
The Raid: Redemption is frenetic, violent, extremely tense, and essential viewing for action fans. The fact that there's also an emotional dramatic subplot involved is the cherry on top.

Watch The Raid Here: Amazon Prime | Buy A Copy Of The Raid
2. Impetigore (2021)
An attack by a strange man leads Maya to look into her past and learn more about Harjosari, the village she is from. Because she left Harjosari as a small child, she has no recollection of it but wants to learn more about her origins.
Additionally, as both of Maya's parents are dead, she and her best friend believe there might be family property in the village.
Down on her luck and in need of the money to jumpstart their business, the friends decide to visit Harjosari.
But when the friends arrive, they are met by less than friendly villagers. The more they dig, the less welcome they feel, especially as the villagers seem to hold a grudge against Maya's family.
This is one of my favorite horror movies set in Indonesia. In fact, it's one of my favorite horror movies of all time by one of the best Indonesian directors.

Watch Impetigore Here: Amazon Prime | Buy A Copy Of Impetigore
3. Eat Pray Love (2010)
Elizabeth Gilbert has a seemingly perfect life. She has a husband, a home, and a successful career. So why does she feel unfulfilled and unhappy?
In order to set her life straight, she decides to leave the comforts of home and travel the world in order to find a true appreciation for living.
That means learning the joy of food in Italy, the power of prayer in India, and – hopefully – inner peace and some self-love in Bali, Indonesia.
Of course, it's not always as easy as ABC when it comes to finding yourself. When the unexpected happens, it doesn't always have to turn out badly.
With Julia Roberts in the lead as Elizabeth, and an excellent supporting cast helping her out on the way, this is high-level movie comfort food.
The scenery is beautiful, as you would expect, and the journey Elizabeth goes on has inspired many viewers the world over.
After all, this movie is based on one of the most popular books set in Indonesia ever written! Watch even more movies set in India or Italian movies.

Watch Eat Pray Love Here: Amazon Prime | Buy A Copy Of Eat Pray Love | Read More
4. The Fall (2006)
In a hospital on the outskirts of 1920s Los Angeles, young Alexandria stumbles upon the bed bound Roy recovering from an injury in the ward beneath hers.
In order to befriend her, he tells her a story. Through her imagination, we see the characters he creates undertake a journey through fantastical landscapes as they seek revenge against a common enemy.
Soon the real world – and all of the problems that come with it – begins to affect the story. The real and the imagined begin to blur into one.
This 2006 underrated gem could be one of the most beautiful movies ever filmed. Even though the places Roy describes are made up, the movie was shot entirely at real locations across the world, many of which are in Indonesia.
With those areas of natural beauty serving as the settings of royal castles, endless labyrinths, and luxurious gardens, this is one of the best movies set in Indonesia for inspiring wanderlust.

Watch The Fall: Add To Amazon Prime Watch List | Buy A Copy Of The Fall | Rent On Netflix
5. The Act of Killing (2012)
​​This brutal yet groundbreaking 2012 documentary was nominated for an Oscar upon its release.
The Act Of Killing follows director Joshua Oppenheimer as he interviews former leaders of the death-squads that participated in the Indonesian mass killings of the mid-1960s.
Once on camera, he challenges them to re-enact their violent actions from that time in the form of whichever movie style they wish – including musicals and westerns – as a way to make them face up to the crimes they committed.
Described as a "documentary of the imagination" by Oppenheimer, this is one of the toughest movies set in Indonesia for viewers to get through.
The details of the killings can be overwhelming, as well as the attitudes of some of those who were directly involved.
Add into the mixture the different styles of filmmaking covering such an horrific subject, and you'll want to make sure you have something more lighthearted to follow this with.
However, this is an important subject that deserves more worldwide recognition.

Watch The Act of Killing: Amazon Prime | Buy A Copy Of The Act of Killing
6. The Look of Silence (2014)
The Look of Silence is a companion piece to The Act of Killing.
Whereas the latter examined the mid-1960s Indonesian mass killings from a general perspective, this documentary focuses on the personal effect it had on one man whose brother was murdered in that period.
With his identity kept secret due to concerns about his safety, director Joshua Oppenheimer films the anonymous middle-aged man as he meets with individuals who were directly involved with the killing of his brother – including his uncle – under the pretence of an eye exam.
We also see him view some of the footage from The Act of Killing, which includes footage of the men who were actually responsible for his brother's death.
Much like its predecessor, Oppenheimer's 2014 followup packs a heavy punch. The material is once again presented intelligently and respectfully of those who suffered at the hands of the perpetrators of the massacre.

Watch The Look of Silence: Amazon Prime | Buy A Copy Of The Look of Silence
Join The Uncorked Reading Challenge Today
---
Travel around the world with a book a month as part of our Uncorked Reading Challenge. Never be late to the party again with the best new book releases. Get book recs straight to your inbox. Sign Up Now.
7. Gundala (2019)
Sancaka works as a mechanic and guard at a newspaper factory in Jakarta. When he helps to defend innocent neighbors from local thugs he is struck by lightning.
This strike awakens superpowers in Sancaka – powers that have lain dormant since he witnessed the killing of his father as a child.
Now, with the help of a homemade costume and some strong moral conviction, he can become Gundala: legendary thunder warrior! Will he realize his true potential, beat the bad guys, and save the day?
If you're familiar with the recent output of superhero movies in western cinema, there's plenty here that you will both recognize and enjoy.
From the hero's journey of learning to control his powers to the mission of taking on a corrupt corporate drug kingpin, this is premium comic book material from movies set in Indonesia.

Watch Gundala: Amazon Prime | Buy A Copy Of Gundala
8. Marlina and The Murderer in Four Acts (2017)
One of the most unique movies set in Indonesia, Marlina and The Murderer in Four Acts follows the titular Marina, a grieving widow.
One evening seven men unexpectedly arrive at her remote home on the Indonesian island of Sumba.
The men assume that Marlina will be an easy target. They intend to steal her livestock and rape her.
But, Marlina isn't nearly as weak as they assume, and the night quickly devolves into a brutal revenge plot against the robbers.
This is one of the best Indonesian movies for fans of thrillers or revenge movies. Like many revenge thrillers, though, it is brutal in parts.
Due to the barren rural setting and feminist themes, the movie is responsible for creating the genre "satay Western," and is a worthy first addition to the category.

Watch Marlina and The Murderer in Four Acts: Amazon Prime | Buy A Copy
9. Mystics in Bali (1981)
Foreigner Cathy Kean is in Bali, Indonesia researching for a book about the island's practice of black magic.
Mahendra, her boyfriend, is able to set up local contacts, as well as help with translations to help her delve further into the local practices.
However, after learning about the mythological Leák, Cathy becomes determined to learn more.
The Leák are vampiric-like creatures who are said to possess a particularly powerful black magic, and Mahendra warns against pursuing them.
Cathy ignores the warning and goes exploring in the forest. By luck, she meets an older woman who claims to be the queen of the Leák. Thus begins a nightmare more terrifying than Cathy could ever imagine.
This cult classic is one of the most bizarre Indonesian movies you'll ever watch, but a lot of fun nonetheless. It's also a fascinating glimpse into Balinese mythology.
Director H. Tjut Djalil's later Lady Terminator is another one of the best Indonesian movies for horror lovers, but unfortunately it is set in New York.

Watch Mystics in Bali: Add To Watch List In Amazon Prime | Buy A Copy Of Mystics in Bali
10. Paradise Road (1997)
During World War II, while everyone is enjoying a dance at the Raffles Hotel in Singapore, the Japanese begin an attack, causing an evacuation of women and children via boat to a safer location.
Things get worse when, while out on the water, the boat is bombed by Japanese fighters. Three women find themselves swimming to the shores of the Indonesian island of Sumatra.
They are then captured by Japanese soldiers and taken to a prison camp deep in the jungle. They find themselves among other survivors from all over the world, suffering brutal conditions, sickness, and death.
In order to keep everyone from losing their spirit, one woman begins a vocal orchestra. Over time, the courageous captives find their resolve to try and outlast the war and reunite with their families.
To be honest, this movie has some mixed reviews (and for good reason). However, the scenery of Indonesia is beautiful and transporting.
Equally, the film sheds light on an important time in history — albeit from a western lens — and the story of resistance against needless cruelty still resonates today.

Watch Paradise Road: Amazon Prime | Buy A Copy Of Paradise Road
11. Dilan 1990 (2018)
After moving with her military family from Jakarta to the West Java capital of Bandung, teenager Milea meets Dilan on her way to school. Local bad boy Dilan is the leader of a motorbike gang and is immediately attracted to Milea.
Milea also finds herself drawn to Dilan. There's just one problem: she already has a boyfriend back in Jakarta. But, she just keeps running into Dilan.
Set in, you guessed it, 1990, this charming romantic drama is one of the most popular Indonesian movies. In fact, it is the second best-selling Indonesian film of all time!

Watch Dilan 1990: Netflix
12. One Day We'll Talk About Today (2020)
Three siblings live together with their parents in a seemingly perfect family. Beneath the surface, each one is struggling to overcome a previous trauma.
When one of the siblings, Awan, meets the eccentric Kale and begins to try out new experiences that lead to personal growth, she begins to receive pressure from her parents.
However, this causes the other siblings to rebel. Suddenly all the previously buried secrets of this perfect family come rushing to the surface.
Based on the novel of the same name by Marchella FP, this is a well-made family drama with powerful dialogue (presumably lifted straight from the source material) that deals with the very real problem that everything is not always OK.
Viewers with a similar family dynamic will be able to draw plenty of parallels with the characters on screen, especially if you've ever had to deal with favoritism.

Watch One Day We'll Talk About Today: Netflix
Save The Best Movies About Indonesia For Later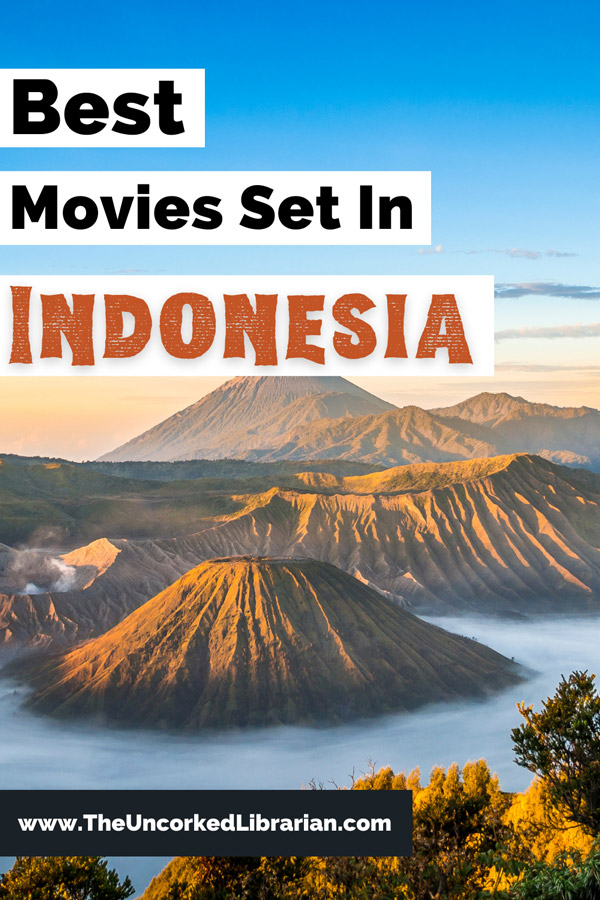 Grab the best Indonesian movies & media here:
1. Start your trial of Amazon Video for movies and tv series on demand.
2. Try Audible Plus.
3. Find books via Kindle Unlimited Membership Plans.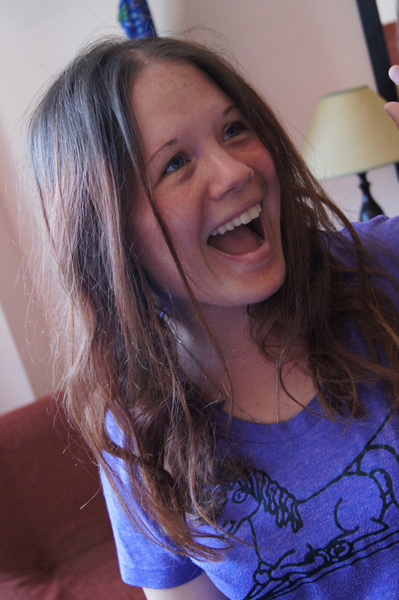 Thank you to TUL contributor, Dagney McKinney from Dark Distractions
Dagney (pronouns: any) is a neurodivergent writer who loves all things macabre and weird. She likes outrageously spicy food, long walks through graveyards, and historical tangents. You'll most likely find her wandering around somewhere quiet or underground, buying salt, or whispering to camels.
What are your favorite movies set in Indonesia?
Which movies about Indonesia do you enjoy? Are there any Indonesian movies that we should add to our list? Please let us know in the comments.
Looking for more? For readers who travel, you may also enjoy:
Best Indonesian Books
Books Set On Islands
Books Across Asia